Remembering Bangabandhu: Bangladesh Observes National Mourning Day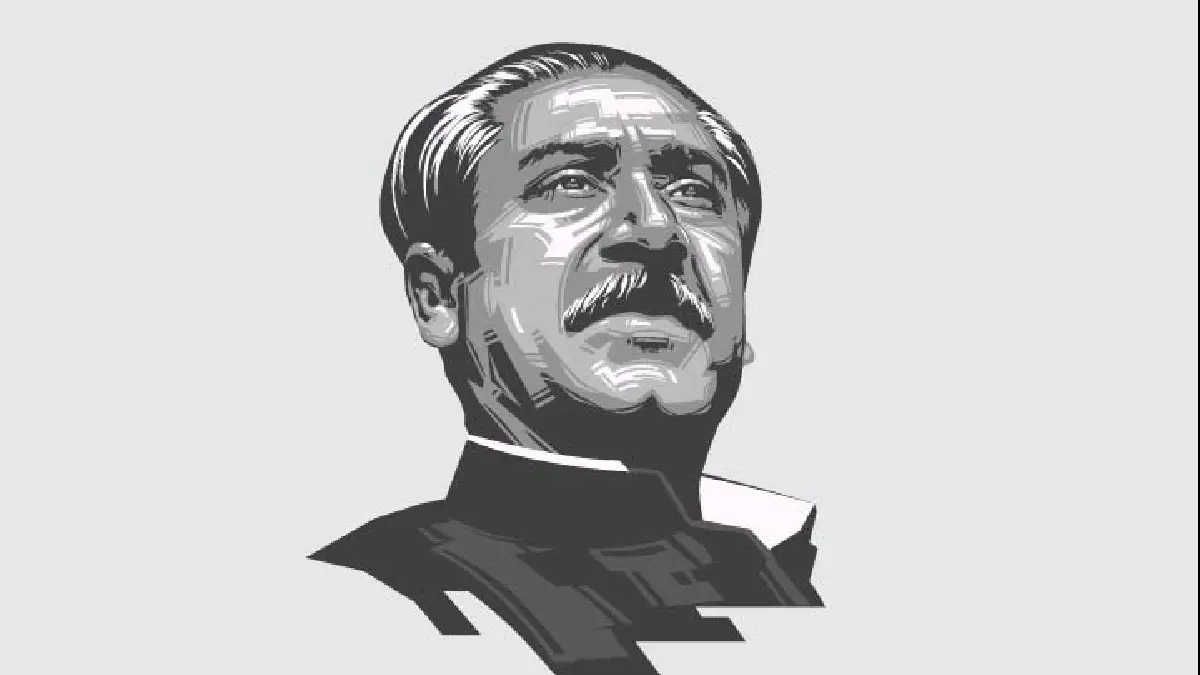 The nation is gearing up to commemorate the National Mourning Day and the 48th anniversary of the martyrdom of the Father of the Nation, Bangabandhu Sheikh Mujibur Rahman, on Tuesday with solemnity and deep respect.
On the tragic night of August 15, 1975, Bangabandhu Sheikh Mujibur Rahman and most of his family members were brutally assassinated by a group of disgruntled army personnel, marking one of the darkest chapters in the nation's history.
In addition to Bangabandhu and his wife, Bangamata Sheikh Fazilatun Nesha Mujib, 26 others, including family members and relatives, lost their lives on that day, as stated on the AL website.
The list of martyrs encompasses Bangabandhu's eldest son, Sheikh Kamal, second son Sheikh Jamal, daughters-in-law Sultana Kamal and Parveen Jamal Rozi, youngest son, ten-year-old Sheikh Russell, younger brother Sheikh Abu Nasser, nephew Sheikh Fazlul Haque Mani, along with his pregnant wife Begum Arju Moni, and Bangabandhu's brother-in-law Abdur Rab Serniabat. The tragic night also claimed the life of Colonel Jamil Uddin Ahmad, Bangabandhu's chief security officer.
His two surviving daughters, Sheikh Hasina and Sheikh Rehana, who now serves as Prime Minister, narrowly escaped the planned assassination as they were abroad during the tragic incident.
To commemorate this day, the government has outlined a comprehensive program, including flying the national flag at half-mast across all government and semi-government institutions, autonomous bodies, educational institutions, and Bangladesh's missions abroad, as reported by BSS.
President Mohammed Shahabuddin and Prime Minister Sheikh Hasina will pay their respects to Bangabandhu by laying wreaths at his portrait at 6:30 am in front of the Bangabandhu Memorial Museum on Dhanmondi Road No-32 in the capital.
The Prime Minister will also place wreaths at the Banani Graveyard on the graves of Bangabandhu's family members and other martyrs who tragically lost their lives on August 15, 1975. She will offer Fateha and munajat to seek eternal peace for their departed souls.
Cabinet members, lawmakers, political parties, socio-cultural organizations, and government bodies will also pay tribute by placing wreaths at Bangabandhu's portrait on Dhanmondi Road No-32. Similar wreaths will be laid at the mausoleum of Bangabandhu in Tungipara, Gopalganj, accompanied by prayers and discussions.
Other martyrs of the August 15 tragedy will also be honored with wreaths at their graves at the Banani graveyard in the capital. Educational institutions will organize various competitions, cultural events, and photo exhibitions.
National newspapers will feature special supplements, while Bangladesh Betar and Bangladesh Television will broadcast programs to remember the brutal assassination of Bangabandhu.
The ruling Awami League (AL) has also arranged various programs, including flying national and party flags at half-mast and hoisting black flags at all AL offices across the country, including Bangabandhu Bhaban and the central office at Bangabandhu Avenue.
AL leaders and workers will pay their respects to Bangabandhu by laying wreaths at his portrait at 6:30 am in the premises of the Bangabandhu Memorial Museum on Dhanmondi Road No-32.
Tributes will also be paid to the other martyrs of August 15 by placing wreaths at their graves in the Banani graveyard at 8 am. Special prayers and milad mahfil will also be held there.
A delegation from AL's Gopalganj district and Tungipara upazila units will pay homage to Bangabandhu at his mausoleum in Tungipara at 12 pm, followed by fateha offerings and special prayers.
Various religious communities across the country, including mosques, temples, churches, and pagodas, will hold special prayers to honor the National Mourning Day.
As part of the central program, a candlelight vigil and special prayers will be observed at Mirpur Baptist Church at one minute past midnight on August 15.
Christian, Buddhist, and Hindu communities will also conduct special prayers at their respective places of worship.
Food distribution to the underprivileged, orphans, and distressed individuals will take place nationwide.
A discussion will be held at the Bangabandhu International Conference Centre (BICC) at 4 pm on August 16, chaired by Awami League President and Prime Minister Sheikh Hasina.

Govt Mandates Nov 30 Deadline for Tax Return Submissions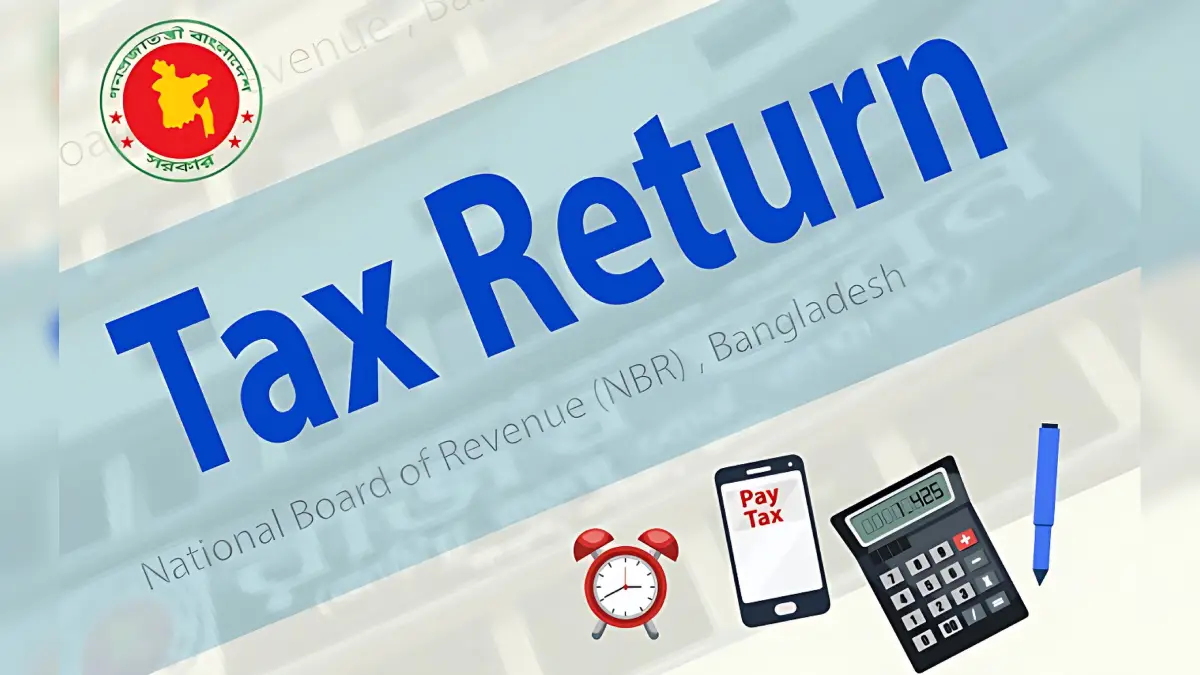 The government has instituted a mandatory requirement for tax return submissions by November 30, as outlined in the Income Tax Act of 2023. This new law, which received presidential approval on June 22, replaces the Income Tax Ordinance of 1984.
To inform stakeholders about this development, the National Board of Revenue (NBR) has initiated public hearings. In alignment with this effort, Tax Zone-2 organized an event today at its commissioner's office in the Segunbagicha area of the city, with the participation of representatives from various autonomous bodies.
During the event, income tax officials emphasized that self-assessment returns are now obligatory under the new law. They stressed the deadline for filing income tax returns as November 30, noting that failure to meet this deadline would result in the denial of expected rebates and the imposition of late charges.
Income Tax Officer Md. Zakir Hossain highlighted that for individuals with an annual taxable income of less than Taka five lakh, a one-page income tax return must be submitted. He also mentioned that the NBR has introduced a one-page form tailored for low-income taxpayers.
DMP Assures US Visa Policy Won't Affect Bangladesh Police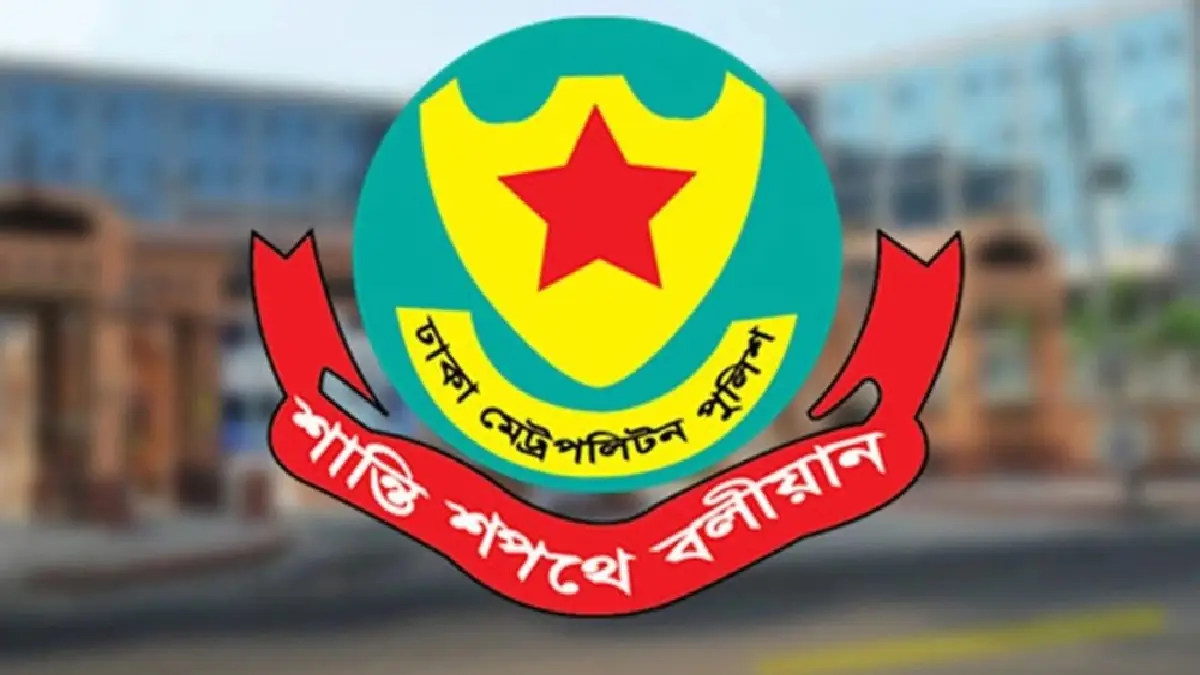 The Dhaka Metropolitan Police (DMP) has asserted that the US visa policy will not impact the Bangladesh Police force, as they continue to carry out their duties within the framework of existing laws.
DMP's Chief of Media and Public Relations, Deputy Commissioner Faruk Hossain, addressed reporters at the DMP Media Center, emphasizing that the implementation of the US visa policy in Bangladesh would not hinder the work of the police force. He stated that police personnel perform their duties in accordance with the law, and the visa policy would not obstruct their responsibilities.
While acknowledging reports of the US visa policy being applied to some members of law enforcement agencies, Faruk pointed out that they have not received a definitive list of individuals affected. He also highlighted that the vast majority of the over 2 lakh personnel in the Bangladesh Police have no aspirations of traveling to the United States.
In light of this perspective, he confidently asserted that the visa policy would have no significant impact on the police force, as they operate within the law and uphold human rights in their work. Faruk expressed the belief that their responsibilities would not be disrupted by this visa policy.
When asked about the role of law enforcement agencies in ensuring free, fair, and neutral elections, the police official reiterated their commitment to working within the boundaries of the law. He explained that the police play a role in ensuring security at polling stations, in collaboration with other forces. He reassured that, in accordance with electoral laws, they would fulfill their duties as entrusted by the Election Commission and did not foresee the visa policy posing any obstacle to their responsibilities.
The United States had announced its visa policy for Bangladesh on May 24, with the objective of promoting free and fair elections in the country. Within four months, the US declared its intention to impose visa restrictions on individuals responsible for obstructing the democratic electoral process, including members of law enforcement agencies and leaders from both ruling and opposition parties.
Toll Rates Confirmed for Upcoming Bangabandhu Tunnel Inauguration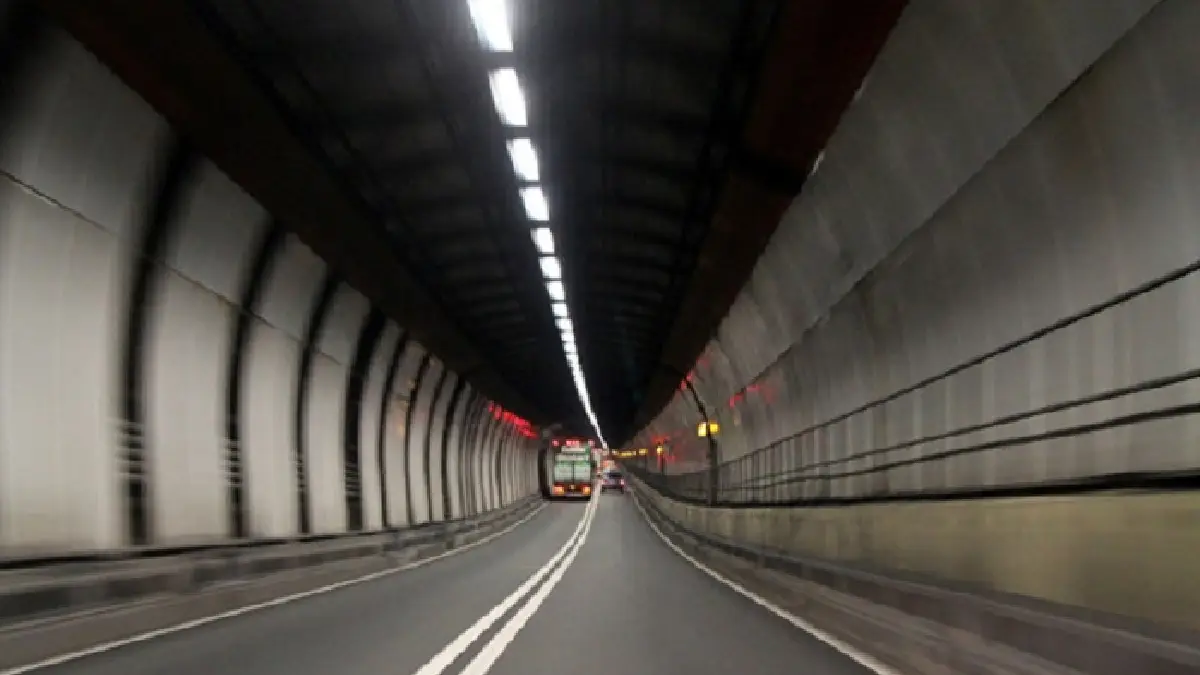 The Bangabandhu Sheikh Mujibur Rahman Tunnel, an engineering marvel running beneath the Karnaphuli River in Chattogram, has completed its primary construction phase and is now eagerly awaiting its official inauguration.
The remarkable Bangabandhu tunnel, representing Bangladesh's maiden venture into underwater tunnel infrastructure, is fully equipped and ready to facilitate vehicular movement. Plans for its grand unveiling are underway, with Prime Minister Sheikh Hasina set to inaugurate the tunnel in Chattogram on October 28. As part of the inauguration ceremony, Prime Minister Hasina will address a gathering at the Anwara end of the tunnel.
Subsequently, starting from the day after the inauguration, the tunnel will be open for vehicular traffic, marking a significant milestone in regional transportation.
Road Transport and Bridges Minister Obaidul Quader noted that the primary construction phase of the tunnel has been successfully completed, and current efforts are focused on resolving any remaining technical issues within the tunnel. This groundbreaking project represents Bangladesh's entry into the era of underwater tunnels, signifying a monumental achievement and a source of national pride.
According to Md. Manzur Hossain, the Secretary of the Bridges Division, the primary tunnel is fully prepared for vehicular traffic, with ongoing efforts encompassing the establishment of essential infrastructure, including fire service and police station buildings. The overall progress of the tunnel project stands at an impressive 98 percent.
To ensure seamless transportation, the traffic division has devised a comprehensive plan for managing traffic flow both within and around the tunnel area. Inside the tunnel, vehicles will be able to maintain a speed of 80 kilometers per hour.
The tunnel is poised to bring transformative changes to communication within the country, with a focus on enhancing connectivity between the capital, Dhaka, and Chittagong city, as well as the popular tourist destination of Cox's Bazar.
The Bangabandhu Sheikh Mujibur Rahman Tunnel measures 3.32 kilometers in length, featuring two four-lane tubes spanning 2.45 kilometers each. Additionally, there will be a 5.35 km link road at both the west and east ends of the main tunnel, along with a 727-meter-long flyover at the Anwara end. Situated at a depth ranging from 18 to 31 meters beneath the Karnaphuli River, the tunnel is an ambitious infrastructure project.
The project is a joint effort between the Governments of Bangladesh and China, with construction carried out by the China Communication and Construction Company Limited (CCCC). The goal is to create a 'One City Two Towns' concept, similar to Shanghai in China, on both sides of the Karnaphuli River.
As the tunnel's opening day approaches, a toll fee structure has been established for various types of vehicles, ranging from Tk200 for private cars to Tk1,000 for four-axle trailers, with additional charges for extra axles.