Walton Plaza achieved top VAT payer award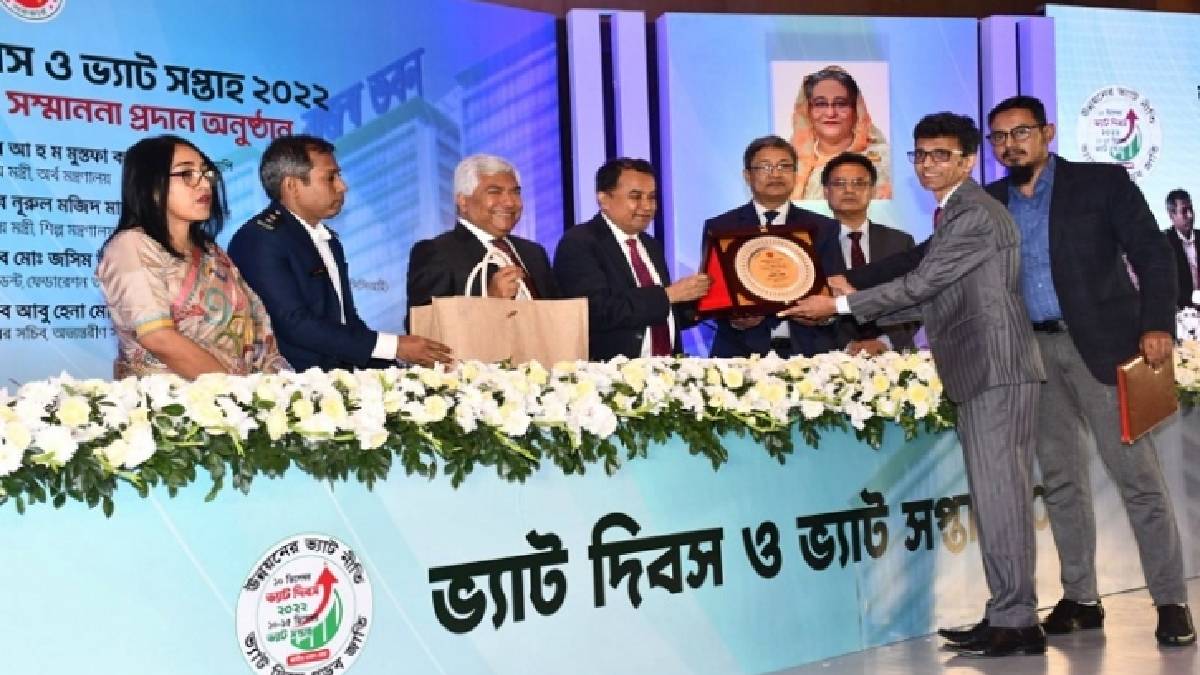 Walton Plaza achieved the highest VAT payer award in the business category for the fiscal year 2020-21.
National Board of Revenue (NBR) conferred the award under the jurisdiction of Customs, Excise and VAT Commissionerate, Dhaka North.
Along with the Walton Plaza, a total of 9 businesses at the national level and 120 enterprises at the district level were honored with the best VAT payer award.
The awards were handed over to the recipients through a program held at a hotel in the capital Dhaka on Saturday (December 10) marking the National VAT Day 2022.
Finance Minister AHM Mustafa Kamal attended the function as the chief guest while FBCCI President Md Jasim Uddin also took part in the program as the special guest. Among others, NBR VAT Department Members Zakia Sultana and Md Sahidul Islam were also present at the vent with NBR Chairman Abu Hena Md Rahmatul Munim in the chair.
At the event, Walton Plaza's Chief Executive Officer (CEO) Mohammad Rayhan received a payer crest and a certificate from the finance minister.
Expressing his reaction to receiving the award, Walton Plaza CEO Mohammad Rayhan said, Walton Plaza has been operating its business complying with all the rules and regulations of the country.
The company is making a significant contribution to the national GDP (Gross Domestic Product) by paying VAT properly and the NBR has honored the Walton Plaza with the highest VAT payer award as its recognition.
"This recognition and awards will encourage and motivate us. It has also helped uphold our responsibility towards the country. Our efforts to accelerate the country's economic progress will continue," he said.
Walton Plaza CEO Mohammad Rayhan receives the certificate and crest of highest VAT payer award from Finance Minister AHM Mustafa Kamal, on December 10, 2022.
JCI Dhaka Entrepreneurs' Organizes Successful Day-Out and General Members Meet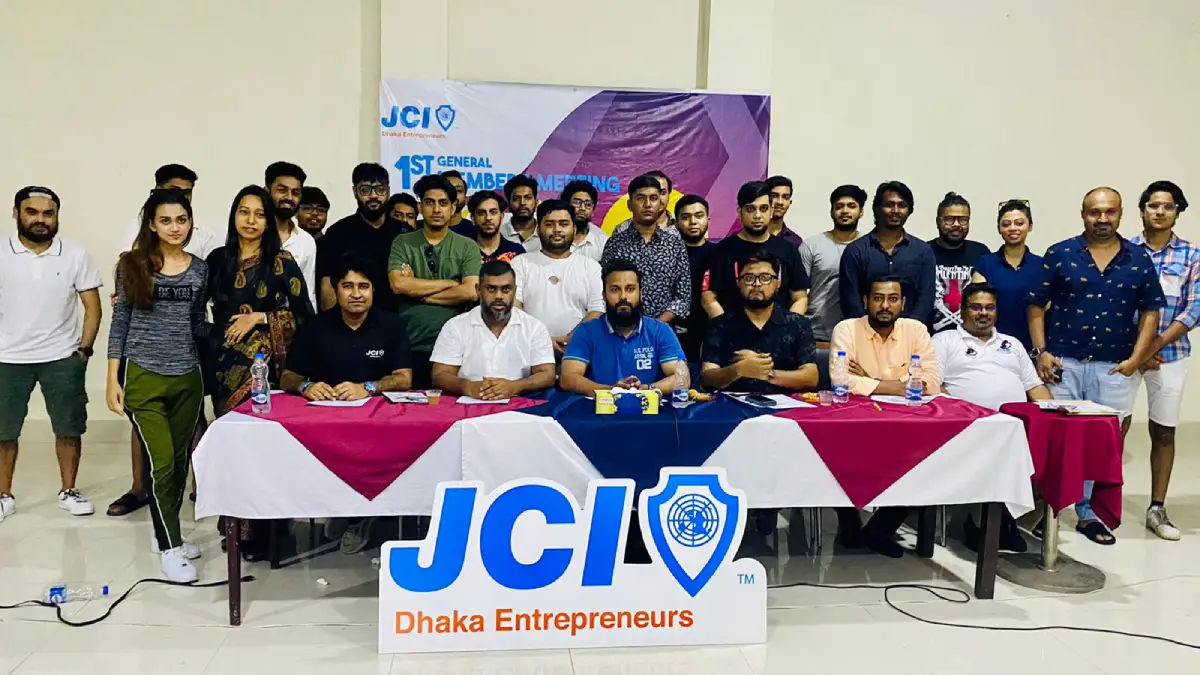 JCI Dhaka Entrepreneurs, a prominent local organization in JCI Bangladesh dedicated to fostering entrepreneurship and community development, successfully orchestrated an engaging full-day program and General Members Meeting (GMM) at the scenic Green Tech Resort & Conversation Centre on 3rd June in Gazipur.
The event attracted enthusiastic participation from JCI Dhaka Entrepreneurs' members and esteemed guests, including Senator Arefeen Raafi Ahmed, a former Local President of JCI Dhaka Entrepreneurs and the current National Vice President at JCI Bangladesh. Distinguished guests also included members from various local chapters, such as the Members of the National Governing Body (NGB) of JCI Bangladesh and Local Presidents (LPs).
Throughout the program, attendees had the invaluable opportunity to network, exchange ideas, and glean insights from seasoned entrepreneurs and industry experts. The event served as a catalyst for innovative thinking, facilitating the sharing of experiences and fostering valuable connections. This environment nurtured growth and success among the participants.
"We are extremely delighted to have organized such an outstanding event," expressed Md Navid Arefin Khan, the Local President of JCI Dhaka Entrepreneurs. "The day-long program offered our members and guests an enriching experience while fostering opportunities for meaningful collaborations. We firmly believe that by nurturing the entrepreneurial spirit, we can actively contribute to building stronger communities and a brighter future."
The successful execution of the event was made possible through the dedicated efforts of all the general members of JCI Dhaka Entrepreneurs and the unwavering support of their chapter mentor, Senator Altamis Nabil, who is also the National Vice President. Their commitment to excellence ensured the resounding success of the program, leaving a lasting impact on all participants.
Nurul Hasnat Ove, the Local Secretary General of JCI Dhaka Entrepreneurs, expressed deep appreciation towards the members of JCI Dhaka Entrepreneurs and other esteemed individuals for their steadfast commitment, as well as to all attendees whose contributions led to the resounding success of the event. The active engagement and unwavering enthusiasm of the participants fostered an inspiring and collaborative atmosphere.
Bengal Polymer Wares Ltd. Hosts Bengal Partners' Meet 2023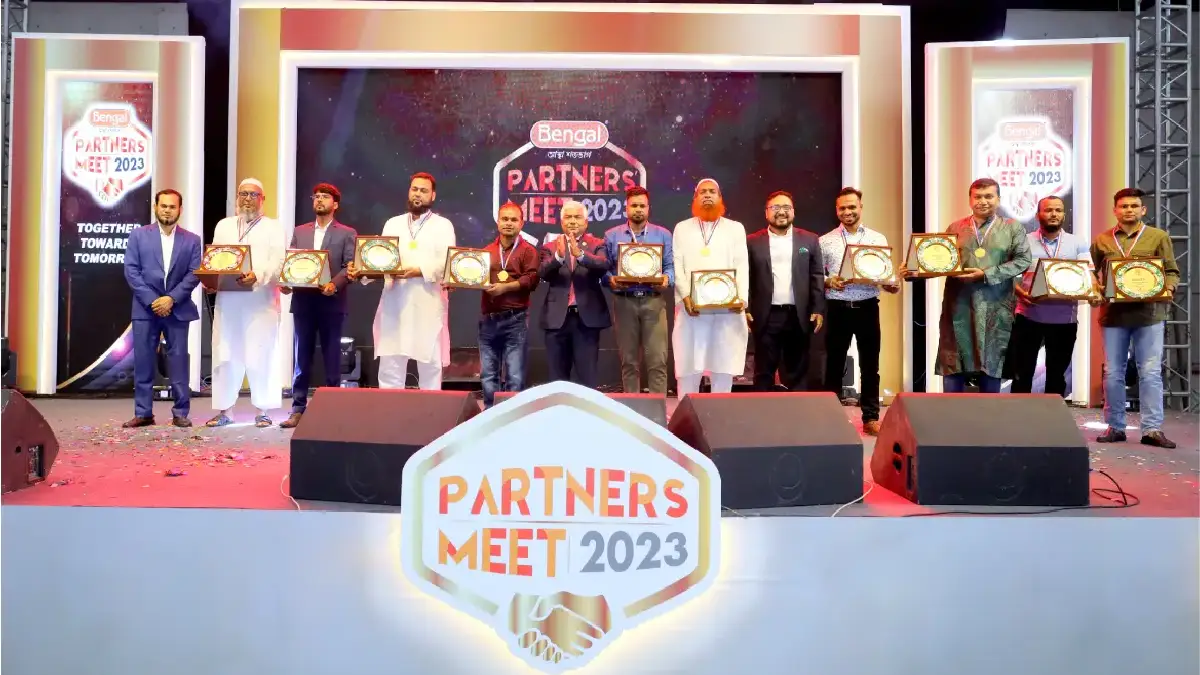 On June 3rd, 2023, Bengal Polymer Wares Ltd. organized the Bengal Partners' Meet 2023 at the International Convention Center (ICCB). Dealers from various regions participated in this event, which focused on reviewing the business performance of 2022 and devising strategies to tackle upcoming challenges in the coming year.
The distinguished presence of Mr. Jashim Uddin, Vice Chairman of Bengal Group of Industries and President of SAARC Chamber of Commerce and Industry, added significance to the event. He provided valuable insights and presented a well-structured roadmap for achieving success.
The event also recognized and rewarded dealers who successfully achieved their targets in previous years. Additionally, promises were made to offer foreign tours to several dealers as a token of appreciation.
Furthermore, dealers had the opportunity to share their perspectives on the current business landscape, fostering an exchange of ideas.
Mr. Amir Daud, Chief Operating Officer of Bengal Polymer Wares Ltd., shared his strategic vision to propel the company towards its goals and discussed future plans.
Notable attendees included Hasan Taiab Imam, Group Head of HR, Zoheb Ahmed, Head of Marketing, and Md. Harun Or Rashid, Deputy General Manager of Sales (Furniture), and Md. Fazle Rabbi, Deputy General Manager of Sales (Houseware).
The event concluded on a high note with an enchanting cultural program, leaving attendees delighted and inspired.
Hundi Business yet unstoppable thru bKash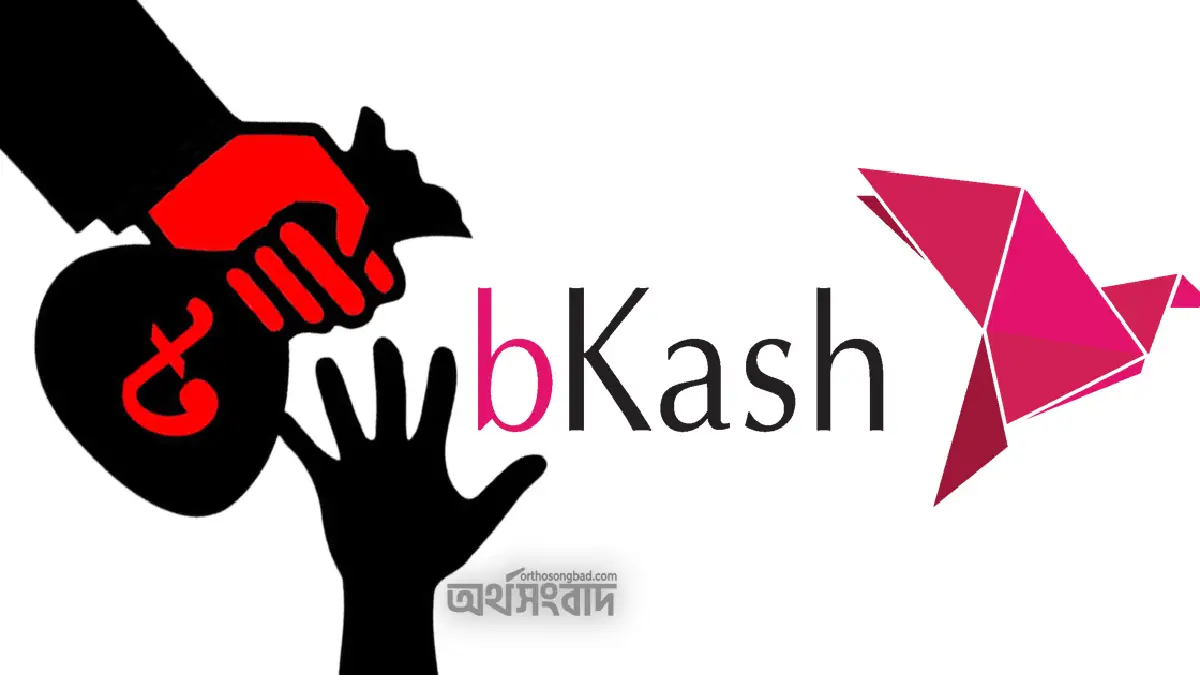 The illegal hundi business has been thriving in recent years through the use of mobile banking, raising concerns. Amidst this backdrop, the Noakhali Police's Crime Investigation Division (CID) has apprehended two individuals, Shahadat Hossain (23) and Bolai Chandra Das (26), including a bKash agent, for their involvement in hundi operations in the Chatkhil area of Noakhali. The arrested individuals are reported to have connections with hundi operators in various countries, including Dubai, Saudi Arabia, Singapore, and Hong Kong. These details have been obtained from reliable sources.
According to sources, several bKash agents have previously been arrested on allegations of involvement in illicit hundi businesses. In September of last year (2022), a bKash agent named Md. Abul Hasan was apprehended by the CID in Shahjadpur, the capital city from Dhaka. He was found to be engaged in illegal hundi activities using his bKash agent position. In January 2018, eight bKash agents were also arrested by the CID from various districts, including Rajshahi, Pabna, and Mymensingh.
According to sources from Bangladesh Financial Intelligence Unit (BFIU), 31 bKash agents suspected of involvement in hundi activities have had their accounts frozen and their agent contracts terminated. Additionally, the organization is currently scrutinizing reports of 34 transactions related to hundi. The BFIU has forwarded 11 intelligence reports on hundi and trade-based money laundering to the relevant law enforcement agencies for necessary actions.
In addition, reports on two suspicious transactions related to hundi have been forwarded to the respective law enforcement agencies for implementation. Simultaneously, the BFIU has recommended taking measures against 51 websites, 12 social media pages, and 15 apps involved in illegal forex, betting, and cryptocurrency transactions. It has been learned that 2intelligence reports on currency smuggling and trade misinvoicing have been sent to the CID. Furthermore, 9 suspicious reports on the same matter are currently under review.
The BFIU has revealed that a total of 218 remittances, amounting to over a billion taka, have entered the country through legitimate channels following moral scrutiny and unblocking. According to the information from Financial Intelligence, these accounts have received remittances totaling 1 crore 1 lakh 86 thousand 391 taka through valid channels.
Due to the vigilance of the BFIU in mobile banking, the image of hundi business has been tarnished in agent banking. Currently, the BFIU has conducted an analysis of certain accounts, where the existence of hundi transactions has been identified by the institution.
It was also known, a high-ranking official of the BFIU informed Orthosongbad that Bangladesh Financial Intelligence is working towards shutting down hundi operations, cryptocurrency, and gambling sites.
Additionally, Shamshuddin Haider Dalim, a communication officer at bKash, said that there is no opportunity to engage in hundi business through bKash. bKash operates only within Bangladesh and does not work outside the country.
Agents are our business partners. They are not only agents of bKash but also agents of other operators. Agents primarily work for 4-5 MFS companies. It wouldn't be accurate to simply label them as bKash agents because it is not possible to know who their actual agents are. In addition, many agents are unaware that it involves hundi transactions. The individuals arrested by the CID are MFS agents. Due to bKash being a well-known brand, they are referred to as bKash agents.
He further states that the measures taken in various illegal transactions are based on the information we provide. bKash regularly generates reports on suspicious transactions based on our own initiatives and submits them to the Bangladesh Bank and BFIU (Bangladesh Financial Intelligence Unit). However, the investigation is conducted based on the information we provide.
Shamshuddin Haider Dalim says that now there are significant transactions taking place through bKash. 'Now, do I want people to engage in illegal activities using my platform?' In Bangladesh, there are around 10 lakh agents who are agents of both bKash and other operators. Among them, we inform the Bangladesh Bank and BFIU about any suspicious transaction based on our provided information. We take action against those who are found guilty. We have also canceled the agency of several such agents. We do this in our own interest and as part of regular practice.
bKash has recently entered into a brand partnership agreement with the Argentine Football Association (AFA). As a result, the mobile financial service provider from Bangladesh has become a sponsor of the Argentine football team. The official announcement of this collaboration has also been made on the AFA website. Recognizing the immense popularity of the Argentine football team in the Asian region, the marketing department of the association has taken steps to expand their brand presence in this region by partnering with bKash. While it is known that bKash will sponsor the Argentine football team, further details about their collaboration with Lionel Messi's team have not been disclosed. Additionally, the sponsorship of a Bangladeshi team by a foreign entity has sparked debate amidst the financial crisis faced by the national football team of Bangladesh.