Argentina take on dynamic Croatia to clinch Grand Finale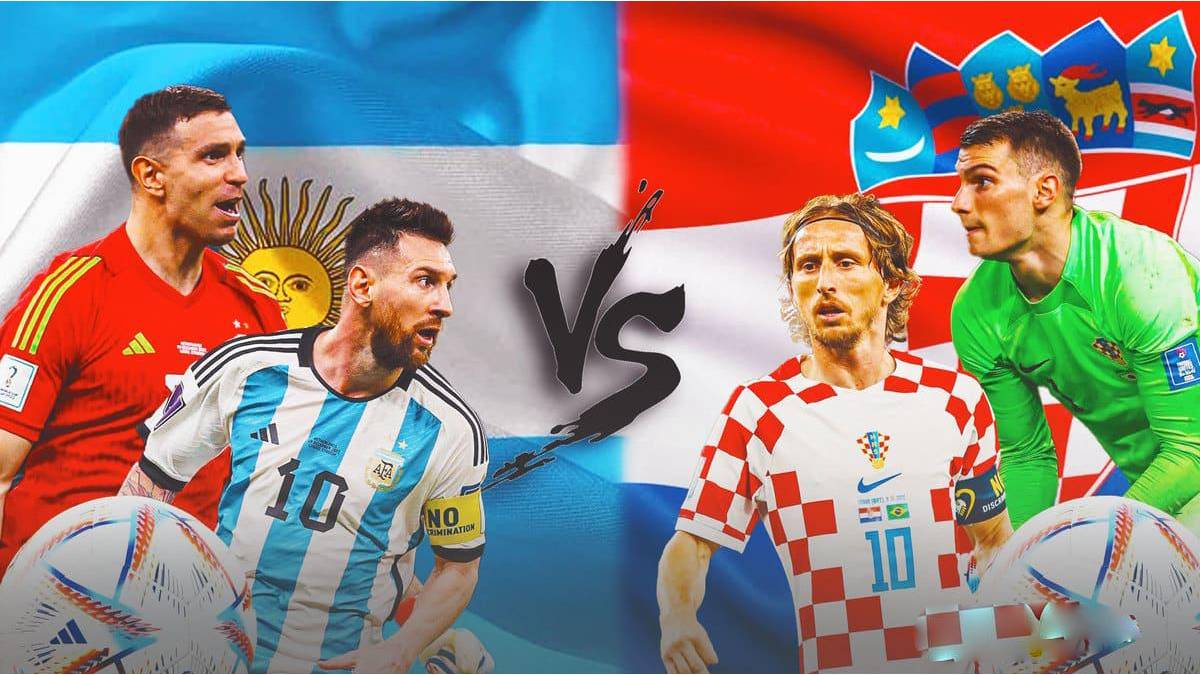 Argentina is to face Croatia on Tuesday night (1:00 am) in a World Cup semi-final.
But first, all eyes will be on the cavernous Lusail Stadium at 10:00 pm local time (1:00 am Bangladesh time), where Messi, is to attempt to guide Argentina into the final for the second time in 8 years against the beaten finalists in 2018.
Messi, who suffered a defeat to Germany in 2014 final, is desperate to crown an extraordinary career by finally winning the World Cup and emulating another Argentinian legend, the late Diego Maradona.
Messi was a pivotal figure in Friday's stormy quarter-final win over the Netherlands, when a record 18 yellow cards were shown and players from both sides were involved in a melee as the referee fought to regain control.
The match ended with Argentina players appearing to taunt their distraught Dutch opponents before sprinting away to celebrate a penalty shoot-out win.
Even the normally mild-mannered Messi was caught up in the bad blood, shouting abuse at Dutch players while he was being interviewed after the game.
Argentina coach Lionel Scaloni defended his players' conduct in an eve-of-game news conference on Monday, insisting they had nothing to apologize for.
"The game the other day was played in the right way by both teams. That is football," said the 44-year-old Argentina coach.
Shakib scores 7000 ODI runs as top 2nd Bangladeshi Cricketer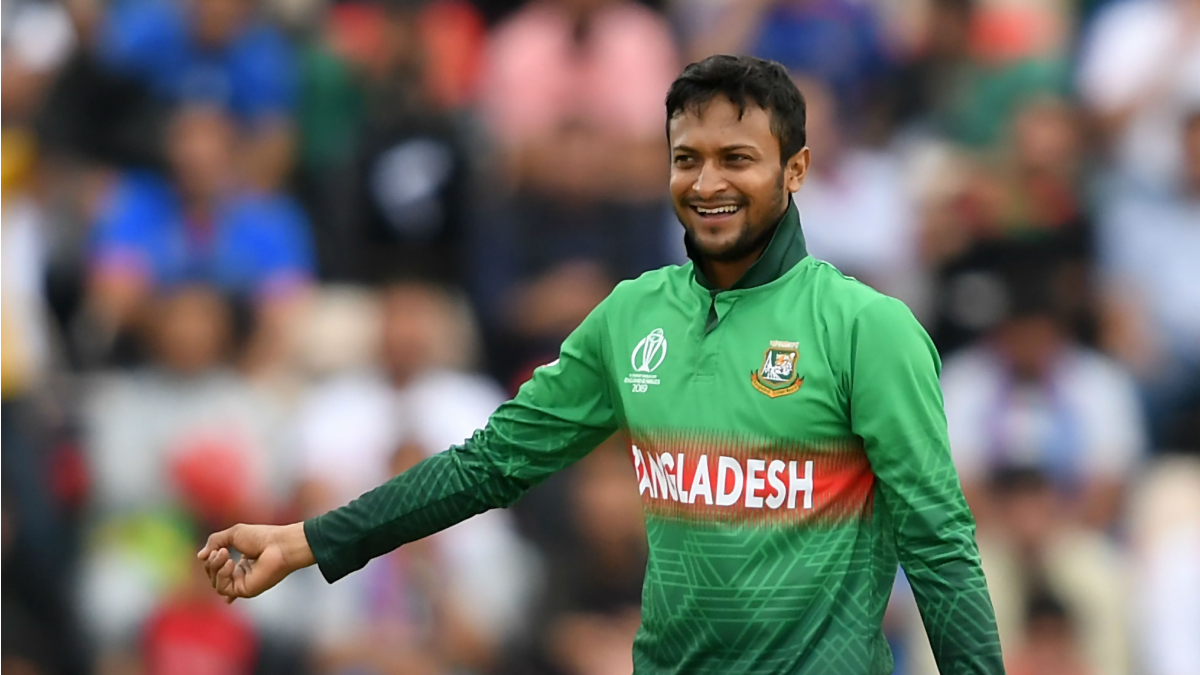 Bangladeshi Cricketer and star all-rounder Shakib Al Hasan have scored 7000 runs in ODIs.
He scored the milestone during the first ODI of the 3-match series against Ireland in Sylhet today, when he scored 24 runs.
Shakib took 228 matches and 216 innings to score 7000 runs in ODIs, happening to be the second Bangladeshi batsman after Tamim Iqbal to reach this feat.
During his ODI career, Shakib has scored 9 centuries and 52 half-centuries and has also taken 300 wickets in the same format.
Additionally, Shakib is the 3rd player to score over 7000 runs and take 300 or more wickets in ODIs, after Sanath Jayasuriya of Sri Lanka and Shahid Afridi of Pakistan.
Guinness WR achieved by Md Sameen Rahman in a 'Fastest Time To Tie A Windsor Knot'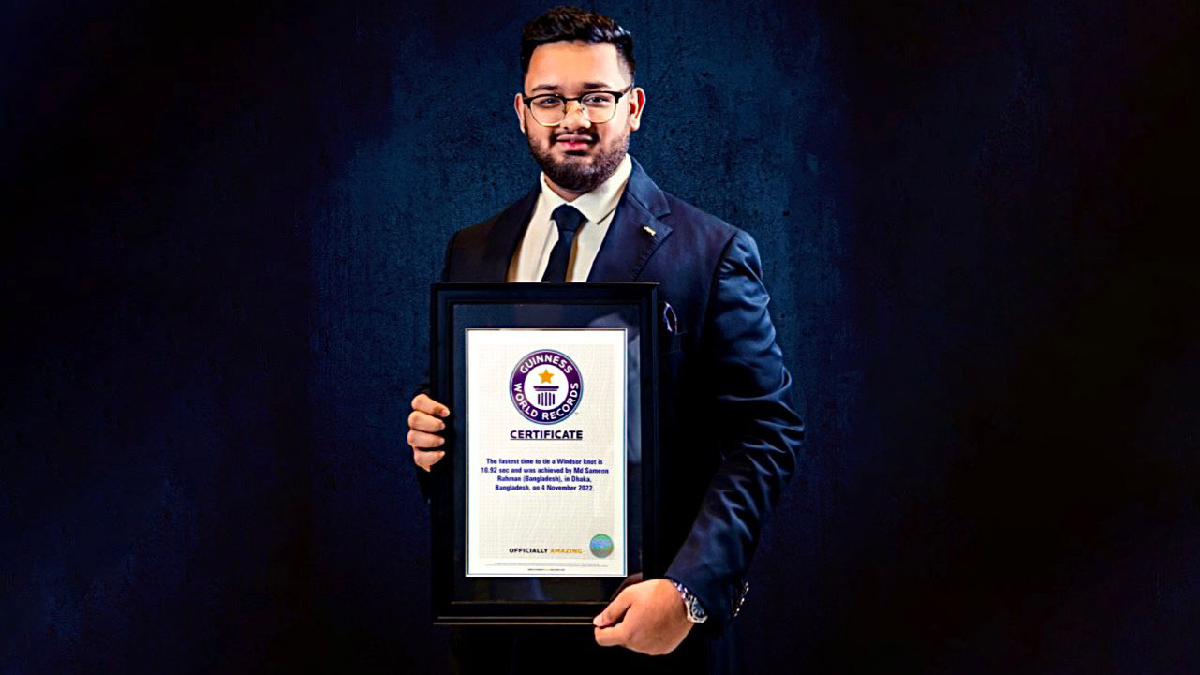 Guinness World Record holder Md Sameen Rahman from Bangladesh holds the title for the "Fastest Time To Tie A Windsor Knot." He pinned the record on 4th November 2022 from Dhaka, Bangladesh.
Presently, he is an undergraduate student at Independent University, Bangladesh aside he is also an entrepreneur and musician.
Md Sameen Rahman briefs, "Wearing a tie was always a habit since childhood, as it was a part of school uniform. As I have gained so much experience since childhood by wearing a tie, I imagined of challenging myself to break the Guinness World Record for the "Fastest Time To Tie A Windsor Knot."
Hence, I will try to break many more records by developing the skills I have gained so far. I have always kept myself motivated and inspired to carry out and search for new things with a dream of showcasing my nation Bangladesh. "
"With such solid beliefs and pure intentions accomplishing a Guinness World Record for my country is a fascinating experience. I urge to inspire this new generation to believe that the future is in the palm of our hands and that our potential is infinite," he concludes.
The drive of ambition can take you to great heights, and Md Sameen Rahman's dedication is the massive example for this generation.
Argentine FM arrives in Dhaka to reopen embassay & deepen ties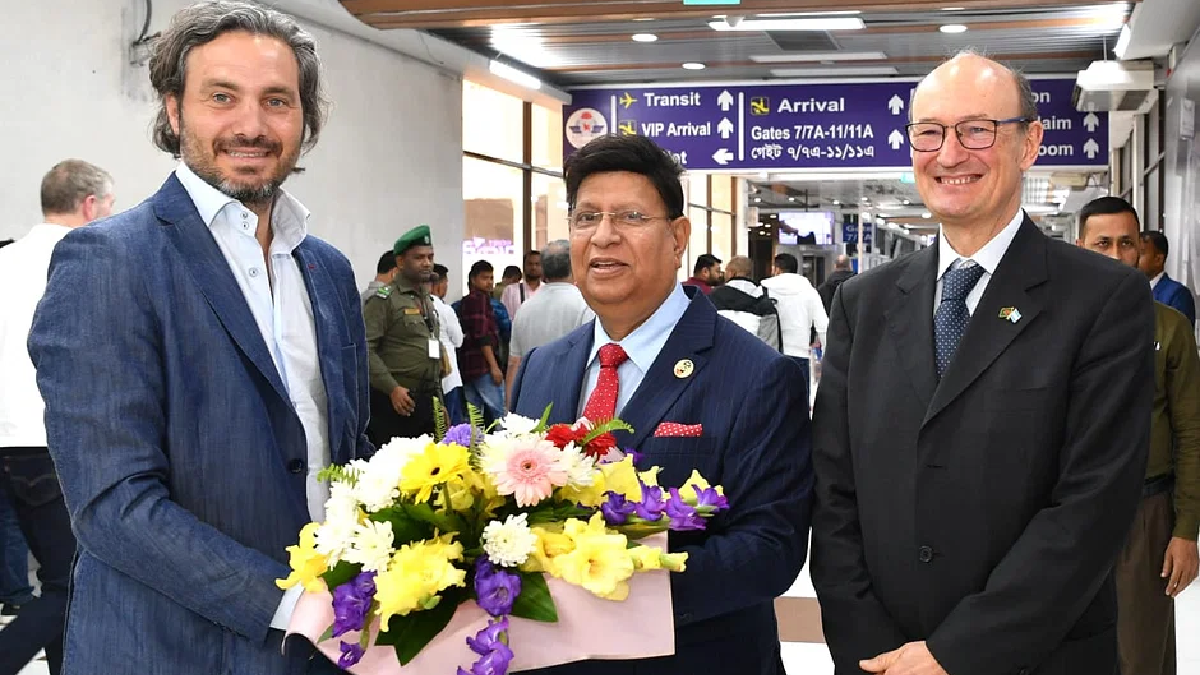 Argentina's Minister of Foreign Affairs, International Trade and Worship Santiago Andrés Cafiero arrived in Dhaka at the morning (27 February) to inaugurate the South American country's new embassy here and deepen trade and cultural relations.
Foreign Minister Dr. AK Abdul Momen received him at the VIP Lounge of Hazrat Shahjalal International Airport upon his arrival in Dhaka.
Argentina is reopening its embassy here after 45 years. State Minister for Foreign Affairs Md Shahriar Alam will join the Argentine foreign minister to inaugurate the Embassy of the Argentine Republic in Banani this afternoon.
The Argentine embassy in Dhaka was closed in 1978 by the military junta that ruled the country at the time. Diplomatic operations, such as visas in order to travel, have since been handled by the Argentine embassy in India.
Argentina says it is convenient to reopen the embassy in accordance with foreign policy guidelines based on "political, strategic and commercial" reasons. Apart from reopening the Argentine embassy in Dhaka, Cafiero is likely to meet Prime Minister Sheikh Hasina, and Commerce Minister Tipu Munshi.
"There is also the possibility of signing visa exemption agreements on diplomatic and official passports, MoUs on cooperation in agriculture and diplomatic training academies of the two countries," Ministry of Foreign Affairs Spokesperson Seheli Sabrin told reporters. The two countries are working on a memorandum of understanding on football related matters as well, she said.
Apart from the import of soybean oil and wheat from Argentina, the two sides are likely to discuss Bangladesh's inclusion in South America's powerful economic alliance Mercosur. Mercosur, or the Southern Common Market, is an economic and political bloc originally comprising Argentina, Brazil, Paraguay, and Uruguay.
The Argentine visiting team is likely to enjoy a friendly match between two teams comprising Bangladesh's junior footballers as well as meeting with football officials.