'17 Banks Facing Liquidity Crisis over Violating Loan disbursement limit'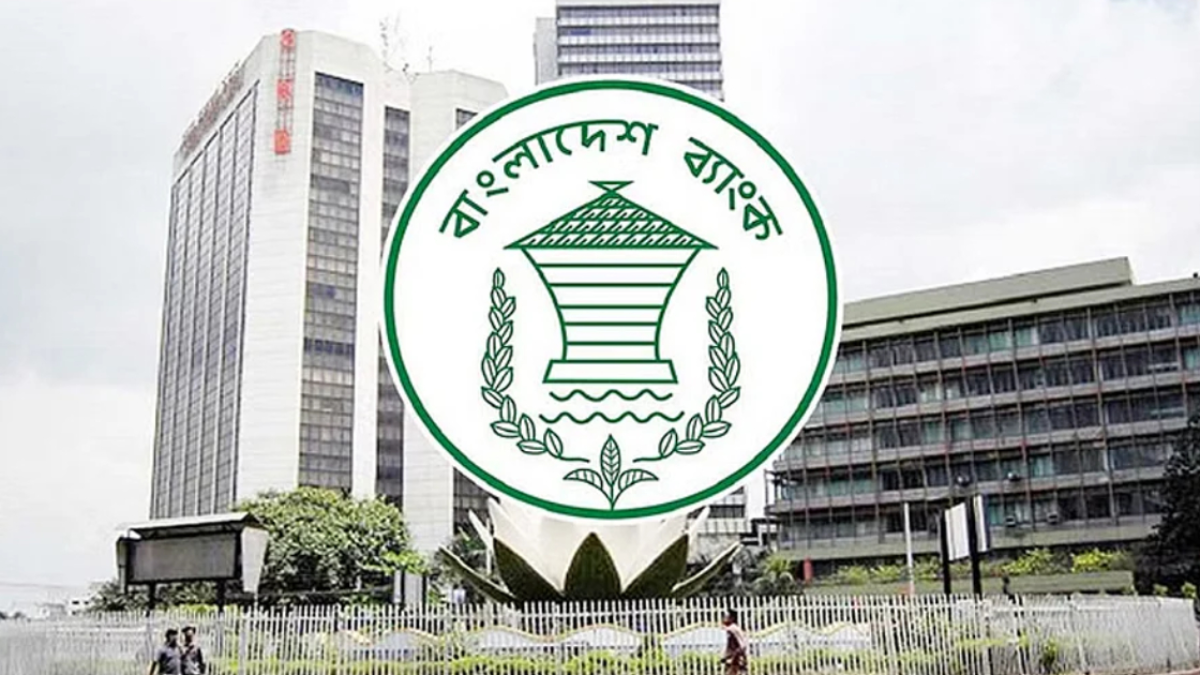 Despite Bangladesh Bank's initiatives to promote good governance in the banking sector, 17 banks have recently violated their loan disbursement limits, and are now embroiled in a severe liquidity crisis.
Having been over-aggressive in providing loans, they are now unable to recover the loans and attract new deposits as desired, according to the latest internal report of the central bank.
The banks should not sanction any new loans until they restore the ratio of their loans to deposits in accordance with limits set by Bangladesh Bank, which regulates the financial sector.
Conventional banks can provide loans of up to Tk 87 for every Tk 100 in deposits, while Shariah-based banks can give loans of up to Tk 92 for every Tk 100 in deposits, according to the rules of Bangladesh Bank.
This is called Advance Deposit Ratio (ADR) or loan-deposit ratio limit in banking terms.
According to the central bank report covering January 1-26 of this year, 17 banks violated the limits set for them on lending orders due to a lack of discipline.
As a result, the concerned banks have been plunged into an extreme liquidity crisis, making it difficult for them to sanction new loans. Some of them are even unable to pay depositors in some cases.
Experts fear that the existing situation has created additional risks for depositors. According to them, irregularities, corruption and 'ghost loans' – loans to firms that turn out to be non-existent -are behind the collapse of the banking system's loan disbursement process.
"In the banking sector, there have been allegations of giving large amounts of ghost loans in recent times. If this continues, the sector will be at risk," said ABM Mirza Azizul Islam, economist and adviser on finance to the last caretaker government.
Mirza Azizul told, "Lending beyond the limit against deposits disrupts the credit system."
Besides, the debt collection situation of the banks is not satisfactory now. In such a situation, if the non-performing loans increase further with additional loans, then there is a danger for the bank and its depositors will suffer, he added.
He suggested the intervention of the central bank in these banks immediately.
According to the Bangladesh Bank report, the ADR of National Bank Ltd stood at 98.23 while that of AB Bank was 96.64 in its conventional stream and 103.45 in its Shariah stream.
State-owned Basic Bank's ADR stood at 91.17, One Bank's was 89, and multinational National Bank of Pakistan's was 87.52. Widespread irregularities and corruption have already been reported in these banks.
Apart from this, Community Bank's ADR was 88.28, NRB Bank at 88.05 and IFIC Bank's ADR was 87.48, the report states.
Shariah-based Exim Bank's ADR stood at 100.28, Standard Bank's at 96.28, Premier Bank's Islamic Window 155.09 and Bangladesh Commerce Bank's Islamic Window's ADR was at 133.26.
Apart from this, the ADRs of five other Shariah-based banks ranged between 93.01 and 104.54.
A managing director (MD) of a private bank told that the lending limit has undoubtedly been set by Bangladesh Bank based on adequate research and global best practices. No bank should have to cross the limit.
"These violations are creating risk in the banking sector. Depositors in particular will be at greater risk. Already some banks and non-bank financial institutions are not able to return money to depositors," he said, maintaining anonymity.
The central bank has also extended the period of ADR adjustment five times to allow the banks to bring their lending practices in line with the limits.
However, many banks could not coordinate this. In such a situation, Bangladesh Bank even increased the required ADR to improve the overall liquidity situation of the banking sector to maintain the pace in credit flow to the private sector.
The executive director and spokesperson of Bangladesh Bank, Md Mezbaul Haque, told that although some banks may at times find themselves in violation of the ADR set for them, the central bank would under normal circumstances give them time to get themselves back within the limit.
"But if they stay outside the limit for long, then they must be warned and action would be taken accordingly," Mezbaul said.
PM Sheikh Hasina to partake World of Work Summit in Switzerland this June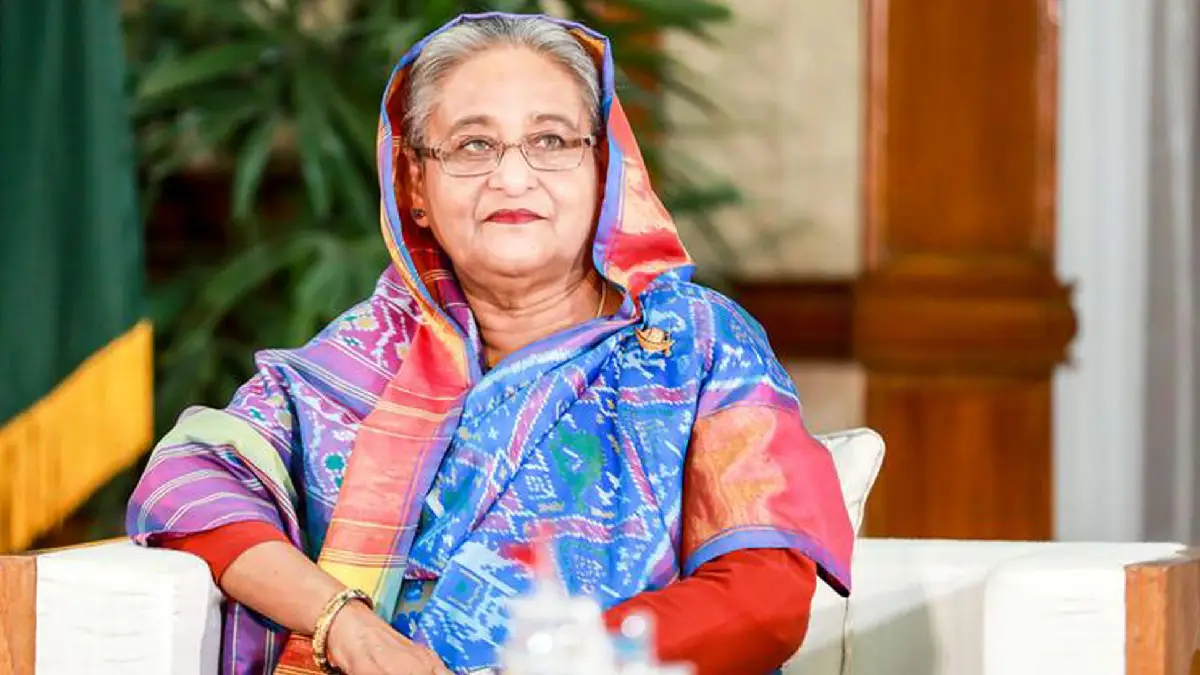 Bangladesh Prime Minister Sheikh Hasina is expected to embark on a visit to Switzerland in June to attend the "World of Work Summit: Social Justice for All" in Geneva on June 14-15. The summit serves as a significant platform for global leaders to address the pressing need for enhanced, coordinated, and coherent efforts in promoting social justice.
During the summit, discussions will revolve around the proposal to establish a Global Coalition for Social Justice, which received a positive response from the International Labour Office's Governing Body at its 347th Session. Should the plans be finalized, Prime Minister Sheikh Hasina will undertake her visit to Geneva from June 13 to 16, as confirmed by a diplomatic source.
A distinguished lineup of attendees, including French President François Hollande, Panamanian President Juan Carlos Varela, Nobel Peace Prize laureate Kailash Satyarthi, and representatives from employers' and workers' organizations, will address the conference. Over the course of two days, the summit aims to emphasize the crucial role of social justice in fostering a more sustainable and equitable world. Additionally, strategies for enhanced collaboration and cohesive action to advance social justice and ensure policy coherence will be explored.
The summit will provide participants with a platform to share their vision and priorities concerning social justice, as well as showcase the actions they have taken and commit to taking to promote social justice. Furthermore, the outcomes of the summit are expected to inform discussions in other multilateral forums regarding the significance and strategies for achieving greater social justice. These forums include the Sustainable Development Goals Summit, the G20 Summit, and the summits of the BRICS countries, all scheduled to take place in 2023.
Prominent figures such as heads of state and government, the United Nations Secretary-General, the Director-General of the International Labour Organization (ILO), and high-level representatives from employers' and workers' organizations will deliver addresses during the summit. Additionally, four panel discussions will bring together governmental representatives, employers' and workers' organizations, UN entities, and other international organizations to identify and amplify actions aimed at promoting social justice across the multilateral system. The objective is to commit to a joint, coherent, and coordinated engagement on this crucial issue.
Finance Minister to Present National Budget of Tk 7.61 Lakh Crore in Parliament Today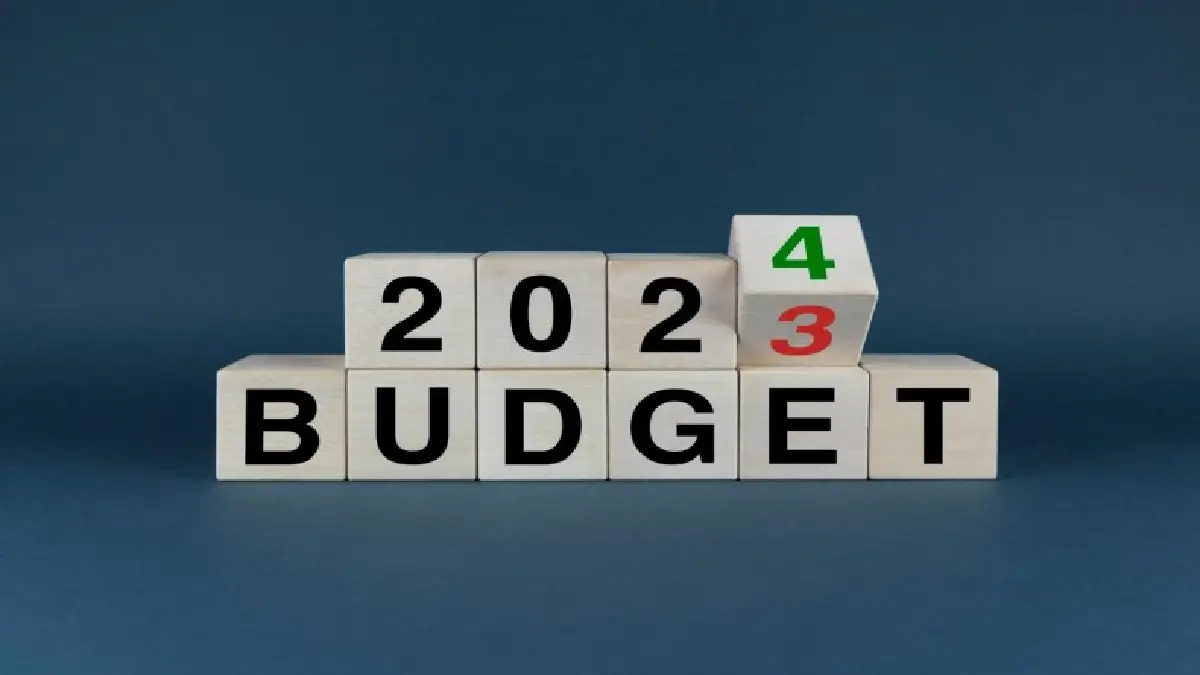 Finance Minister AHM Mustafa Kamal is preparing to present the largest-ever national budget of Tk7.61 lakh crore for the fiscal year 2023-24. This will be the fifth consecutive budget presented by the finance minister and the final one for the current Awami League government.
The budget aims to drive the country's economic growth in line with Bangladesh's graduation from the Least Developed Country (LDC) status and fulfill the conditions set by the International Monetary Fund (IMF) for a $4.7 billion loan.
While the government has attempted to strike a balance between revenue collection, public expenditure, and austerity measures, experts and budget officials predict an increase in the government's reliance on foreign loans due to a revenue shortfall. The finance ministry projects a revenue collection target of Tk5 lakh crore, with a deficit of Tk2.61 lakh crore for FY24. Of this, Tk1.02 lakh crore will be borrowed from external sources, and Tk1.55 crore will be sourced domestically.
The finance minister expects to obtain Tk1.32 lakh crore from the banking system, Tk18,000 crore from savings certificates, and Tk23,000 crore from non-bank sources. The government's operating expenditure is anticipated to be set at Tk4.75 lakh crore, with a total development cost of Tk2.77 lakh crore.
Economists and analysts have cautioned that the next fiscal year's budget may face exceptional challenges due to the ongoing Russia-Ukraine conflict and its adverse impact on the global economy, which also affects the domestic economy.
The finance minister has allocated Tk2.77 lakh crore for development spending in the upcoming fiscal year. Domestic interest payments will amount to Tk82,000 crore, while interest on foreign loans will reach Tk12,376 crore. Capital expenditure is expected to be Tk39,000 crore, with Tk502 crore allocated for the food sector and Tk8,402 crore designated for loans and advances.
For the financing of the annual development program (ADP), the 2023-24 budget has allocated Tk2.63 lakh crore, along with Tk7,986 crore for non-ADP special projects, Tk2,828 crore for non-ADP food-for-works recipes and transfers, and Tk3,768 crore for schemes not included in the ADP but financed from own source revenue.
In terms of revenue generation, the government aims to generate Tk5 lakh crore, with Tk4.5 lakh crore coming from tax revenue and Tk50,000 crore from non-tax revenue. The National Board of Revenue (NBR) has been tasked with collecting Tk4.3 lakh crore, while non-NBR taxes are targeted at Tk20,000 crore. The government estimates that Tk3,900 crore will be received as foreign grants.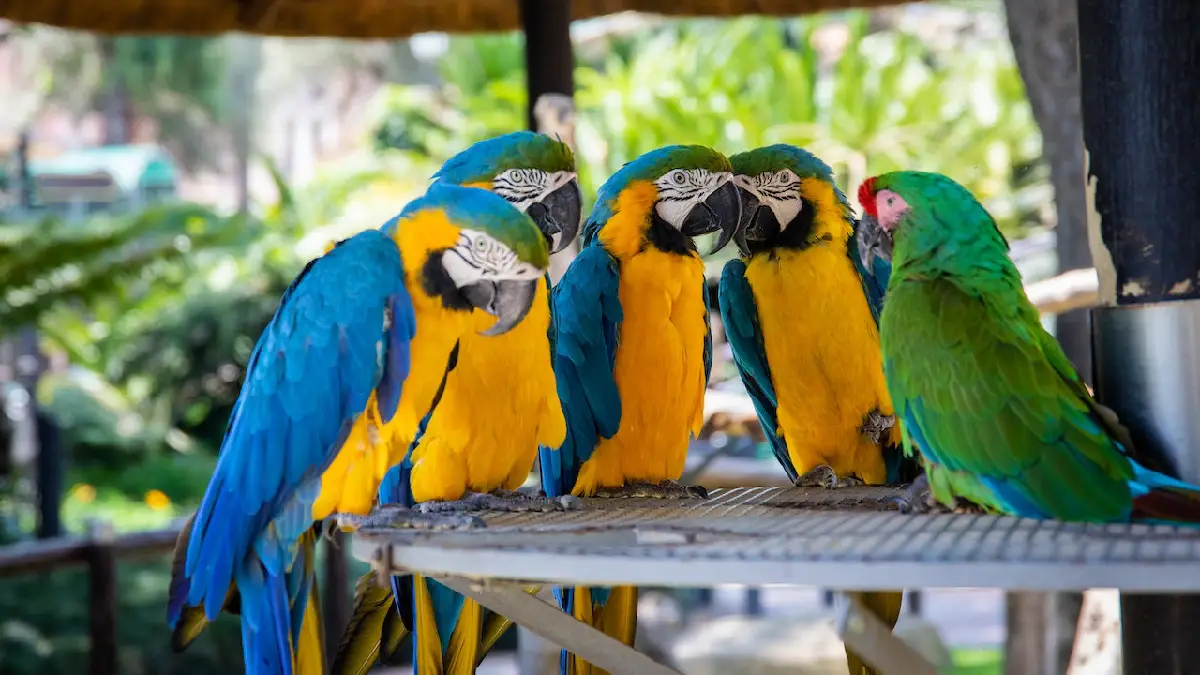 Parrots, with their vibrant plumage and charismatic personalities, have captivated humans for centuries. These intelligent and social birds play a crucial role in the ecosystems they inhabit. To recognize and raise awareness about the conservation of these fascinating creatures, Global Parrot Day is celebrated worldwide on 31st May. This day serves as a reminder of the importance of preserving parrot populations and their habitats.
Introduction to Global Parrot Day
Global Parrot Day is an annual event celebrated on 31st May. It aims to highlight the diversity and conservation status of parrots, as well as the need to protect their habitats. This day encourages individuals, organizations, and communities to come together and take action for the well-being of these magnificent birds.
The Importance of Parrots in the Ecosystem
Parrots fulfill essential ecological roles, making them keystone species in many habitats. Their contributions include: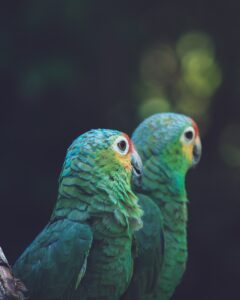 Parrots as Seed Dispersers: Parrots have a unique ability to consume various fruits and seeds, and their strong beaks enable them to break through tough exteriors. After digesting the fruit, parrots excrete the undigested seeds in different locations, aiding in seed dispersal and promoting the growth of diverse plant species.
Parrots as Pollinators: Some parrot species, such as the Sun Conure and the Eclectus Parrot, play a vital role in pollination. As parrots feed on nectar-rich flowers, pollen attaches to their feathers, facilitating cross-pollination between plants.
Parrots as Indicators of Ecosystem Health: Parrots are excellent indicators of the overall health of their ecosystems. Their decline or absence can signify environmental imbalances, such as habitat degradation, pollution, or the presence of invasive species.
Threats to Parrot Populations
Despite their ecological significance, parrot populations face numerous threats that jeopardize their survival:
Habitat Loss and Deforestation: Deforestation, primarily driven by human activities such as logging and agriculture, has resulted in the destruction of vast tracts of parrot habitats. The loss of nesting sites and food sources poses a severe threat to these birds.
Illegal Wildlife Trade: Parrots are highly sought after in the illegal wildlife trade due to their vibrant feathers and ability to mimic human speech. Capture and transportation for the pet trade cause immense stress and mortality among parrots, further impacting their populations.
Climate Change: Rising temperatures, altered precipitation patterns, and habitat disruption due to climate change pose significant challenges for parrots. These changes affect food availability, alter migration patterns, and contribute to the spread of diseases.
Conservation Efforts for Parrots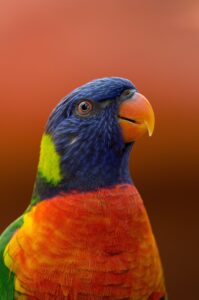 To safeguard parrot populations and their habitats, several conservation initiatives are underway:
Protected Areas and Sanctuaries: Establishing protected areas and sanctuaries helps conserve critical habitats for parrots. These designated areas provide a safe haven for parrot populations, allowing them to breed, forage, and fulfill their ecological roles.
Breeding and Release Programs: Many conservation organizations run breeding and release programs to bolster parrot populations. These initiatives involve captive breeding, where parrots are bred in controlled environments and then reintroduced into the wild to boost numbers and genetic diversity.
Community Engagement and Education: Engaging local communities and raising awareness about the importance of parrots and their habitats is crucial. Conservation organizations work closely with communities to develop sustainable practices and foster appreciation for parrots, ensuring long-term conservation efforts.
Celebrating Global Parrot Day
Global Parrot Day provides an opportunity to actively participate in the conservation of these magnificent birds:
Awareness Campaigns and Events: Numerous events and awareness campaigns are organized on Global Parrot Day. These initiatives aim to educate the public about parrot conservation, promote responsible pet ownership, and raise funds for conservation projects.
Volunteering and Donating: Individuals can contribute their time and skills by volunteering at parrot rescue centers, sanctuaries, or participating in habitat restoration projects. Additionally, donating to reputable parrot conservation organizations helps fund vital research and conservation efforts.
Supporting Parrot Conservation Organizations: By supporting parrot conservation organizations, individuals can aid in the protection of parrot habitats, rescue injured birds, and contribute to community engagement initiatives. Every contribution plays a crucial role in safeguarding these remarkable creatures.
Read More: Global Meditation Day Today
Global Parrot Day serves as a reminder of the importance of preserving parrot populations and their habitats. Parrots are not only beautiful and intelligent creatures but also play significant roles in maintaining the balance of ecosystems. By recognizing the threats they face and actively participating in their conservation, we can ensure a brighter future for parrots and the ecosystems they inhabit.