PM Sheikh Hasina to Authorities: Investigate if BNP-Jamaat are behind the recent fire incidents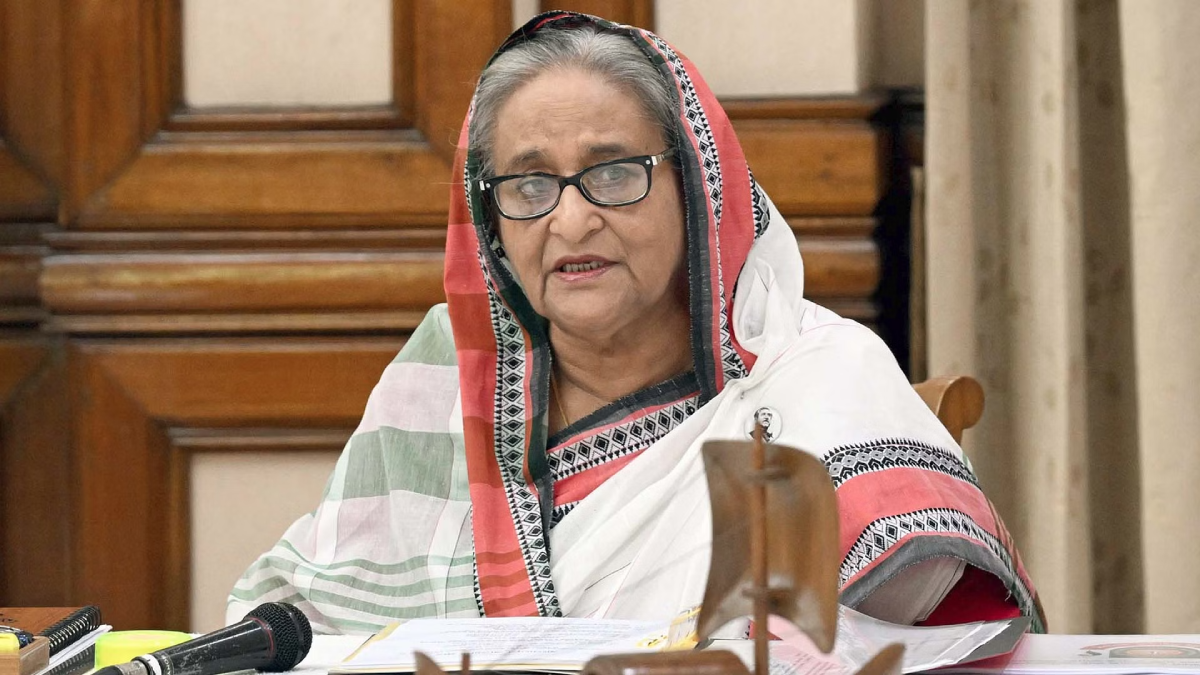 Bangladesh's Prime Minister Sheikh Hasina on Saturday (April 15, 2023) asked concerned authorities to look into whether "arson, terrorism by BNP-Jamaat" is behind the recent fire incidents.
"It should be investigated whether they (BNP-Jamaat) are taking a different path by causing incidents like fire," she said.
The prime minister said this while talking at the Awami League Local Government Nomination Board meeting held at her official residence Gana Bhaban.
She asked to investigate whether the recent spate of fire incidents in markets was part of a conspiracy or sabotage.
PM also said when the first fire incident occurred, everyone thought that it was an accident.
"…The fire incidents are occurring after 6 am. Surveillance should be beefed up and markets have to remain alert," she said.
"Everyone should be more aware and careful. Everyone has to make arrangements on their own initiative to protect (their establishments). All efforts by the government will continue," she said.
She said that observing the recent fire incidents raises questions about whether these are plain accidents or if there is some manipulation behind them.
"We know that some political parties want to create a movement after Eid, cripple the economy, and oust the government. But what are the faults of the common people and businessmen?" – she asked.
She also said that unnecessary gathering at sites of fire incidents must not be allowed when firefighters are trying to douse the blaze, and strict action will be taken in case of any obstruction regarding this matter.
"Why will they (firefighters) face obstacles when they try to extinguish the fire? Some people attacked the firefighters… Who are these people?" – PM asked.
PM told that the businessmen were the worst sufferers as they have been waiting for the Eid season. She also urged the countrymen to remain alert.
Recalling the arson, and terrorism by BNP-Jamaat in the recent past, she expressed her concerns and stressed proper investigations.
"In the past, they burnt people, and now whether they have taken the path to cripple the economy needs to be looked into," she said.
Historic Six-Point Day being observed today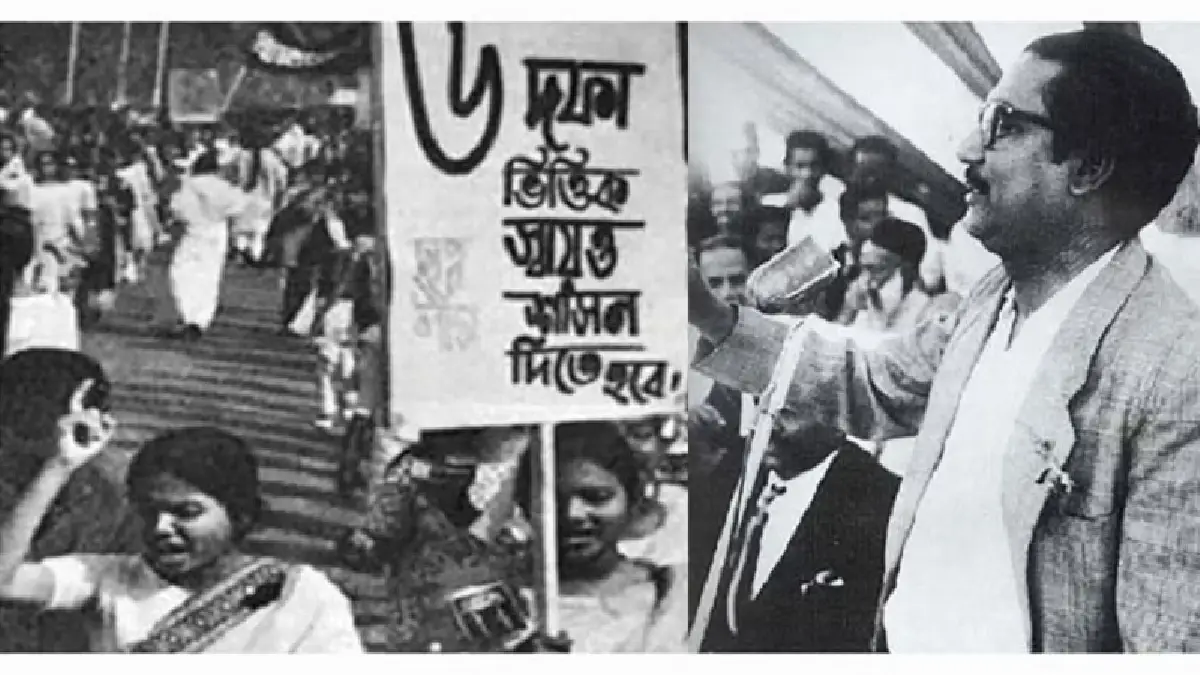 Today, Bangladesh solemnly observes the historic Six-Point Day, which holds significant importance in the nation's struggle for autonomy.
Back in 1966, the Bengalis of the then East Pakistan rallied behind Awami League's call for a day-long shutdown, demanding specific rights and freedoms. The prominent leader Bangabandhu Sheikh Mujibur Rahman had presented these demands several months prior, aiming to challenge the oppressive rule of the then Pakistani government and their mistreatment of the Bengali population.
In response to Awami League's call, the people of East Pakistan passionately joined the Six-Point Movement and wholeheartedly participated in a province-wide dawn-to-dusk hartal (shutdown). Unfortunately, the law enforcement authorities resorted to violence, firing upon demonstrators in Dhaka and Narayanganj. Tragically, at least 10 lives were lost as a result of these brutal actions, further fueling the intensity of the movement.
The Six-Point Movement focused on six crucial demands, with the aim of establishing a federal structure of government in alignment with the spirit of the Lahore Resolution of 1940. One of the key demands was the formation of a parliament elected through universal adult franchise, granting genuine representation to the people. Additionally, it advocated for the central government's jurisdiction to be limited to defense and foreign affairs, while entrusting all other matters to the federating units of the state of Pakistan.
The movement also proposed the adoption of two freely convertible currencies or the establishment of two separate reserve banks for the two regions of Pakistan. This suggestion aimed to address economic disparities and ensure financial stability for both wings of the nation. Furthermore, it emphasized the decentralization of power, calling for the federating units to possess the authority for taxation and revenue collection. Lastly, the movement advocated for separate foreign exchange reserves for East and West Pakistan, safeguarding the economic interests of both regions.
By commemorating the Six-Point Day, Bangladesh pays tribute to the indomitable spirit of its people who fought valiantly for autonomy, ultimately paving the way for the birth of an independent nation.
Air Pollution in Dhaka Ranks as the 4th Worst Globally This Morning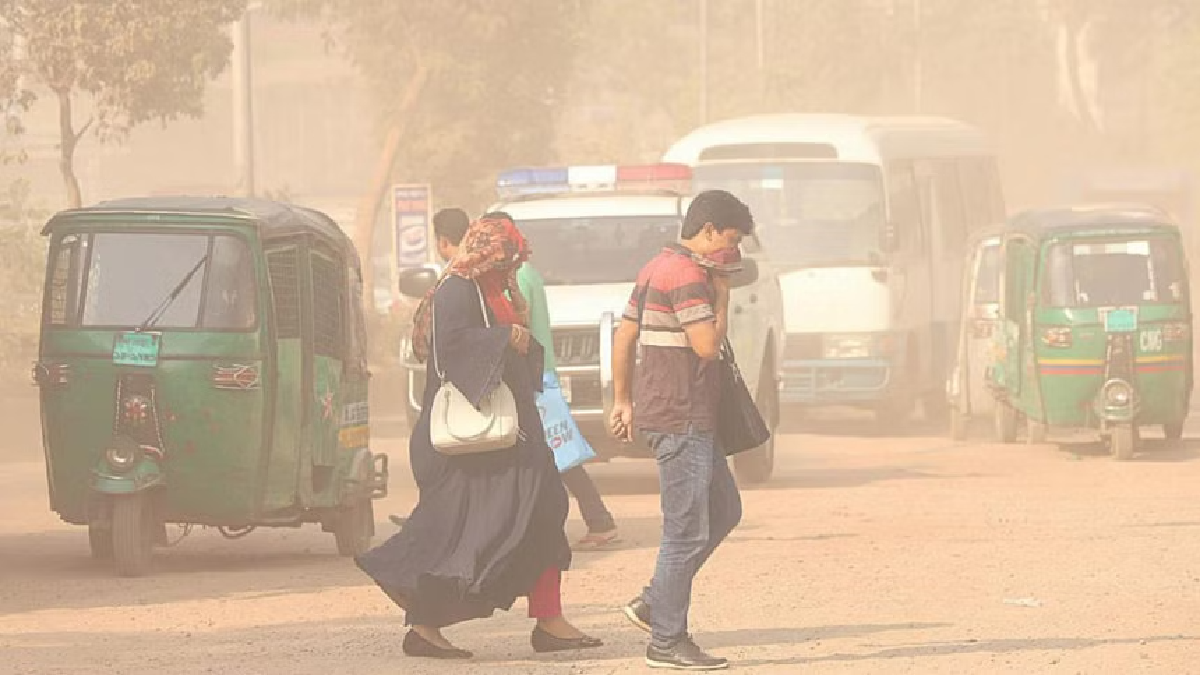 Dhaka, the capital city of Bangladesh, experienced a concerning level of air pollution this morning, as indicated by an air quality index (AQI) score of 139 recorded at 9:10 am on June 6, 2023.
This ranking placed Dhaka as the 4th city with the most polluted air globally. Topping the list were Johannesburg in South Africa, Doha in Qatar, and Jakarta in Indonesia, with AQI scores of 166, 153, and 152, respectively.
When the AQI value falls between 101 and 150, the air quality is deemed "unhealthy for sensitive groups." If it ranges from 151 to 200, it is classified as "unhealthy." A reading between 201 and 300 indicates "very unhealthy" conditions, while a value exceeding 301 is considered "hazardous," posing severe health risks to residents.
In Bangladesh, the AQI calculation incorporates five criteria pollutants, including particulate matter (PM10 and PM2.5), NO2, CO, SO2, and Ozone. Dhaka has long been grappling with air pollution issues, and it consistently ranks among the top risk factors for death and disability worldwide.
The elevated air pollution levels in Dhaka serve as a reminder of the urgent need to address this persistent problem. Efforts to mitigate pollution and improve air quality are crucial to safeguarding the health and well-being of the city's residents.
Bangladesh Rakes in $4.85 Billion from May Exports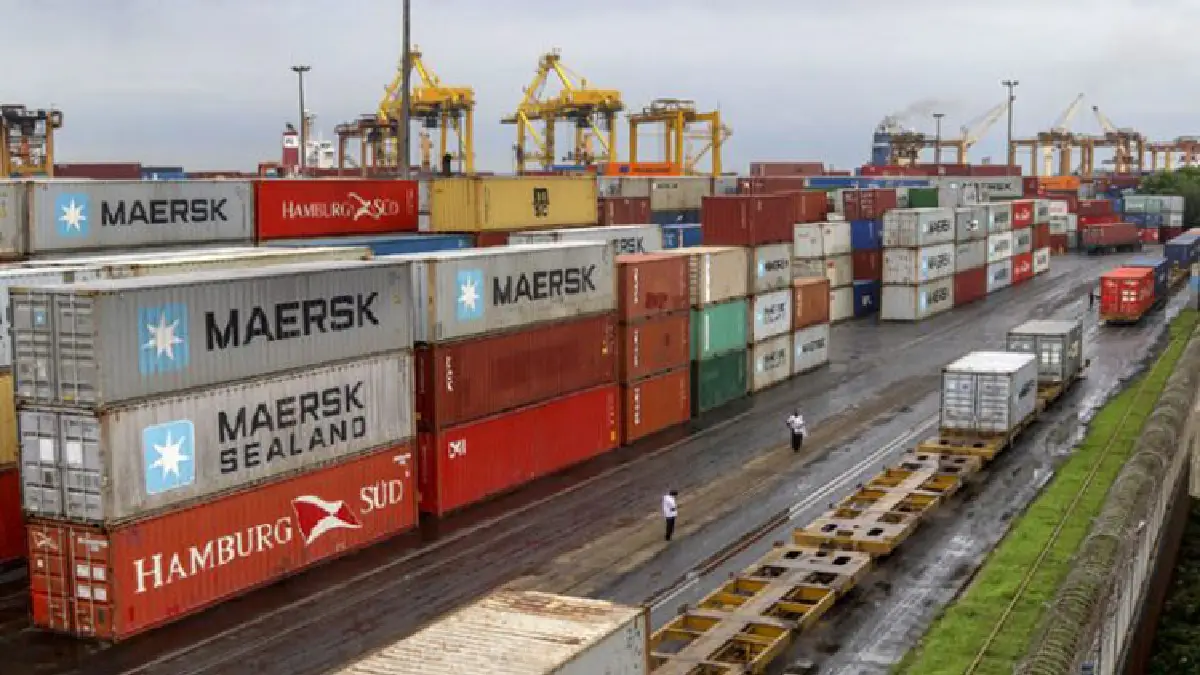 Bangladesh's May exports reached $4.85 billion (51 thousand 895 crore taka), marking a significant increase of 26.61 percent compared to the previous year.
This positive growth comes as welcome news amidst concerns over foreign exchange reserves. In April, there was a decline in exports by 16.5 percent to $3.96 billion, raising worries about the export sector. However, May witnessed a substantial increase of $890 million in exports, as reported by the Export Promotion Bureau (EPB).
The EPB's data revealed that during the first 11 months of the current fiscal year 2022-23 (July-May), Bangladesh exported goods worth $50.52 billion, showing a growth rate of 7.11 percent compared to the same period in the previous financial year when exports amounted to $47.17 billion. The export growth can be attributed to sectors such as leather and leather products, non-leather footwear, plastic products, and ready-made garments.
Although ready-made garments remained the leading export item, with exports worth $42.63 billion during the first 11 months of the current fiscal year, other sectors experienced growth as well. Leather and leather products, the second highest export item, saw a substantial growth rate of 42 percent, amounting to $1.12 billion. Home textile products ranked third with exports worth $1.02 billion, despite experiencing a decline of 30 percent.
However, certain sectors faced challenges, as exports of jute and jute products, home textiles, frozen food, agro-processed food, and engineering products declined during this period. Overall, the positive growth in exports during May contributes significantly to Bangladesh's foreign exchange reserves and offers optimism for the country's economic outlook.