Eid-Ul-Fitr being Celebrated in many districts in line with Saudi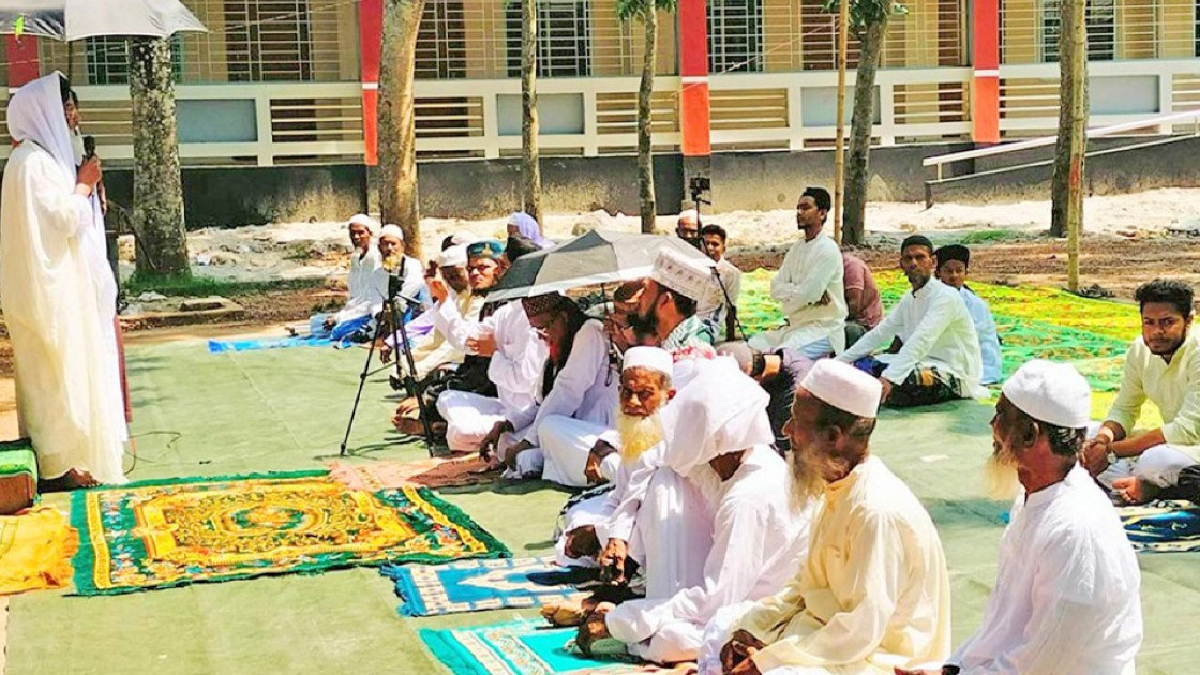 The holy Eid-ul-Fitr, the largest Muslim religious festival, is being celebrated in some upazilas of Dinajpur and Lalmonirhat districts amid religious fervor in line with Saudi Arabia on Friday (21 April).
The early celebration comes a day before the nationwide celebration of Eid in Bangladesh on Saturday.
Our Dinajpur Correspondent adds: the Eid-ul-Fitr prayers were held in Sadar, Chirirbandar, Biral, Kaharole, Birampur upazilas of the district in participation with several thousands of Muslim devotees in the morning.
Members of some 300 Muslim families in the Sadar upazila offered their Eid prayer conducted by Biral upazila's Maheshpur Madrasa Director Abdur Razzak at 7:45am.
Moreover, Muslim devotees in Saitara Rubber Dam of Chirirbandar, Kamdevpur and Kazipara of Biral, Bhabanipur of Kaharole, Binail and Jotabani of Birampur completed their Eid prayers in the morning.
In 2007, some Muslims of the upazilas started fasting and other religious activities keeping consistency with Saudi Arabia.
On the other hand, Lalmonirhat Correspondent also adds: over 500 Muslims attended the Eid-ul-fitr prayer conducted by Maulana Abdul Majed at Munsipara Jame Masjid in Kaliganj upazila of the district at 9:15am.
Maulana Masum Billah, president of Munsipara Eidgaon Math, said they have been performing religious activities including Eid-ul-Fitr and Azha in line with Saudi Arabia with the belief that Eid will be held on the same day across the world.
"Similarly we offered the Eid-ul-Fitr prayer in participation with over 500 Muslims as the moon was sighted in Saudi Arabia," he said.
ATM Golam Rasul, officer-in-charge of Kaliganj police station, said police patrolled in Kakina, Tusbhandar and Chandrapur unions to ensure security of the Muslims who offered the Eid prayer keeping consistency with Saudi Arabia.
Residents of 40 villages in Chandpur district are also celebrating Eid-ul-Fitr today amid much enthusiasm and religious fervour.
Two separate Eid jamaats were held at Shadra Darbar Sharif Maidan at 9am and Shadra Hamidia Fazil Madrasa Eidgah at 10am on Friday.
Eid-ul-Fitr prayers were held in Bolakhal, Olipur, Barakul, Shameshpur, Jakni, Ramchandrapur, Sreepur, Belcho, Rajargaon under Hajiganj upazila; Shachanmegh, Bigha, Ubharampur, Bajpara, Khila, Ottali, Balithuba, Shola, Rupsha, Goalbaor, Noahat, Bashara, Telishair, Paunsair, Kamata, Surangachaul, Paikpara, Mulpara, Munsirhat, Bholacho, Kaitara under Faridganj upazila; Aswinpur, Nayergaon, Panchani, Dashani, Mohanpur, Ekhlaspur and Beltali under Matlab upazila.

Bangladesh Records 9.49% Inflation in November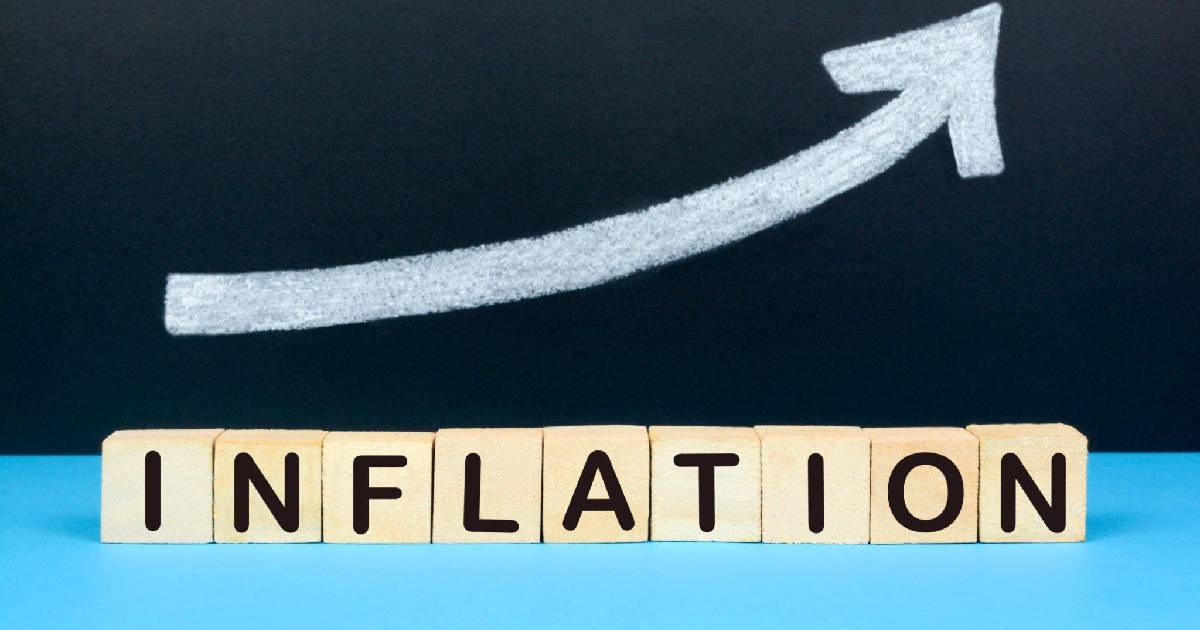 In November, the overall point-to-point inflation rate in the country exhibited a marginal decline to 9.49 percent, attributed primarily to decreases in both food and non-food inflation.
The monthly Consumer Price Index (CPI) released by the Bangladesh Bureau of Statistics (BBS) reported a general inflation rate of 9.93 percent in October. Specifically, food inflation decreased to 10.76 percent in November from 12.56 percent in October, while non-food inflation saw a slight dip to 8.16 percent from the 8.30 percent recorded in the previous month.
Breaking down the data, the rural areas experienced a slight decrease in the overall inflation rate to 9.62 percent in November, down from 9.99 percent in October. Similarly, urban areas witnessed a decline in the general inflation rate to 9.16 percent in November, compared to 9.72 percent in October.
The national wage index rate for November increased to 7.72 percent, showing a slight uptick from the 7.69 percent reported in October.
November Sees Dip in Bangladesh's Monthly Exports Despite Overall Growth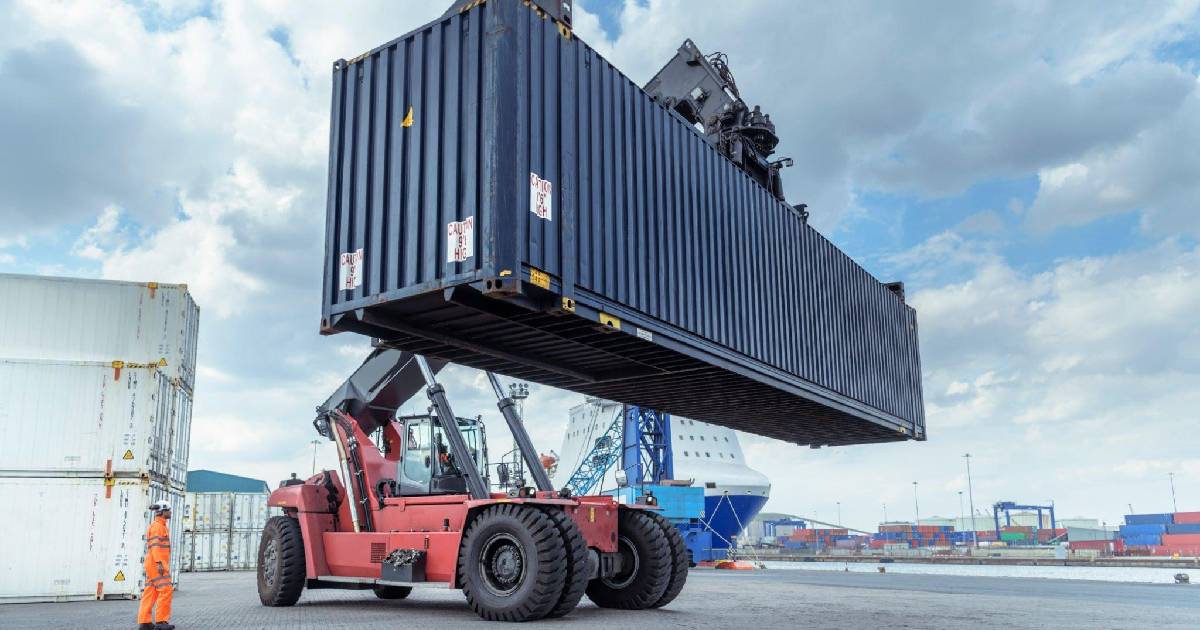 Export earnings for the current fiscal year (FY24) from July to November reached $22,232.28 million, marking a 1.30 percent growth compared to the same period last year, according to the latest data from the Export Promotion Bureau (EPB).
In the corresponding period of the previous fiscal year (FY23), export earnings amounted to $21,946.07 million. However, there was a notable decline in single-month export earnings for November, witnessing a 6.05 percent fall, reaching $4,784.81 million, as opposed to $5,092.56 million in November of the previous year.
The Ready-Made Garments (RMG) sector remained the primary contributor to export earnings during July-November, securing $18,835.65 million. Within this category, knitwear exports accounted for $10,989.42 million, followed by woven garments at $7,846.23 million.
Notable performances in other exportable categories during the July-November period include primary commodities at $601.42 million, agriculture products at $420.59 million, manufactured commodities at $21,630.86 million, plastic products at $92.60 million, leather and leather products at $427.02 million, jute and jute goods at $361.91 million, and specialized technologies [remaining text not provided].
Momen Urges Kosovo to Tap into Skilled Workforce & Import from Key Sectors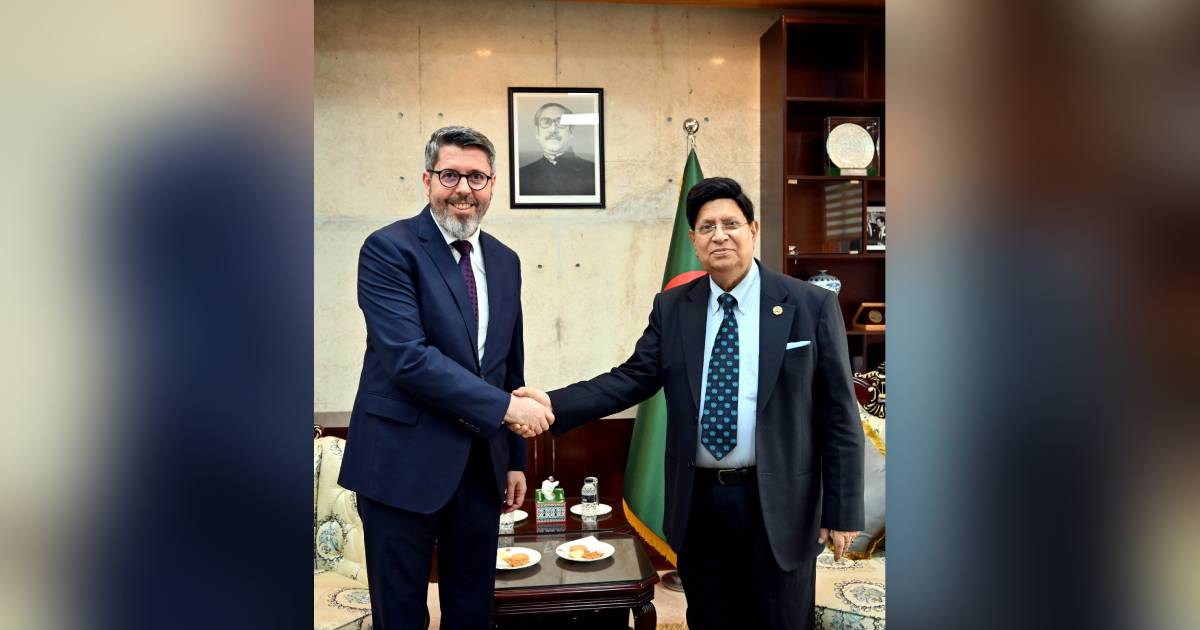 The Foreign Minister, in a meeting today with the outgoing Kosovo ambassador Güner Ureya, urged Kosovo to recruit skilled human resources and consider importing high-quality readymade garments and pharmaceuticals from Bangladesh. The ambassador paid a farewell call on the Foreign Minister at the foreign ministry this afternoon.
During the meeting, the Foreign Minister commended the ambassador for actively advancing bilateral relations and emphasized the importance of enhancing people-to-people contact for stronger mutual relations. The outgoing envoy, in turn, expressed appreciation for Bangladesh's progress and development across various sectors. Additionally, the envoy briefed the Foreign Minister on the shared interest of business communities in both Bangladesh and Kosovo to boost trade and investment between the two countries.
Discussions also encompassed topics such as women empowerment and the necessity of peace for sustainable development. The outgoing envoy lauded the people, culture, and the beauty of Bangladesh.