'Ratno' Field Day Yields Improved Results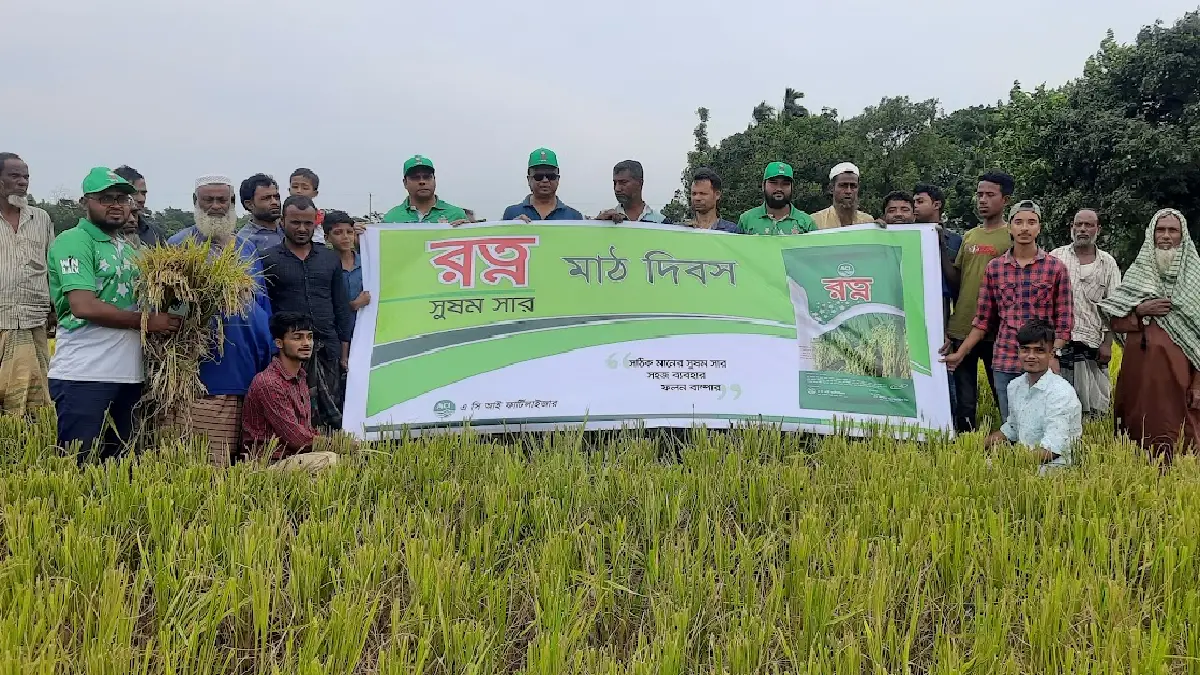 On Sunday, May 14th, ACI Fertilizer conducted a productive field day to demonstrate the effectiveness of 'Ratno' Fertilizer. Helal Uddin, a farmer who participated in the event held in Krishnanagar, Sunamganj, witnessed a significant increase in crop yield after implementing 'Ratno' fertilizer on his Boro Rice fields.
The event, organized by ACI Fertilizer, welcomed Business Director and Agriculturist Bashir Ahmed as the chief guest. Sub-Assistant Agriculture Officer Bikash Kumar Talukdar and Md. Al Amin Hossain graced the occasion as a special guest. The event was presided over by Md. Amir Ali, the owner of the renowned local fertilizer trader, M/S Amir Enterprises, while the welcome speech was delivered by Md. Asadur Rahman, Marketing Manager of ACI Fertilizer.
As the market becomes increasingly competitive, farmers are continuously seeking solutions that guarantee higher yields while minimizing costs. 'Ratno' Fertilizer stands as a balanced fertilizer, ensuring proper nutrient supply for the soil.
'Ratno,' an NPKS Fertilizer, effectively addresses the deficiency of four essential crop nutrients in a well-balanced manner. By using a single fertilizer instead of multiple ones, transportation and field application become more convenient, leading to cost savings in both areas. This eliminates the need for separate applications of other fertilizers like urea, DAP, TSP, MOP, and sulfur.
'Ratno' Fertilizer helps maintain soil quality by reducing excessive or disproportionate use of chemical fertilizers. With a balanced supply of essential nutrients, plants grow healthily and properly, thus reducing their vulnerability to crop diseases and pests.
ACI Fertilizer's Business Director, Agriculturist Bashir Ahmed, emphasized that ACI Ratno Fertilizer is enriched with four essential nutrients for plants, namely nitrogen, phosphorus, potassium, and sulfur. Rigorous quality control ensures the fertilizers' quick and long-lasting effects on the soil.
Marketing Manager Md. Asadur Rahman shared the recommended usage guidelines for Ratno Fertilizer. For general crops, a dosage of 50 to 60 kg per bigha (33 cents) or 1.5 to 2 kg per century should be applied during the final cultivation or as per the crop's specific requirements. In the case of fruit and other trees, 300 to 500 grams should be sprinkled around the tree during planting, and 1 to 2 kg should be mixed with the soil twice a year for mature trees.
Md. Helal Uddin, an exemplary farmer from the upazila, achieved a significant increase of 4.5 maunds of paddy per bigha compared to conventional methods by using Ratno Fertilizer on his paddy fields.
During the field day, ACI Fertilizer's Assistant Manager, Product Development Agriculturist Jahidul Islam, Zonal Sales Manager Md. Sohal Rana, MSO Md. Zahid Hossain and approximately three hundred local farmers were present to observe and learn from the demonstration.
This successful field day showcased the immense potential of Ratno Fertilizer in enhancing crop productivity, reaffirming ACI Fertilizer's commitment to providing effective and sustainable solutions to farmers.

Bangladesh to Establish Int. Laboratory for Agricultural Certification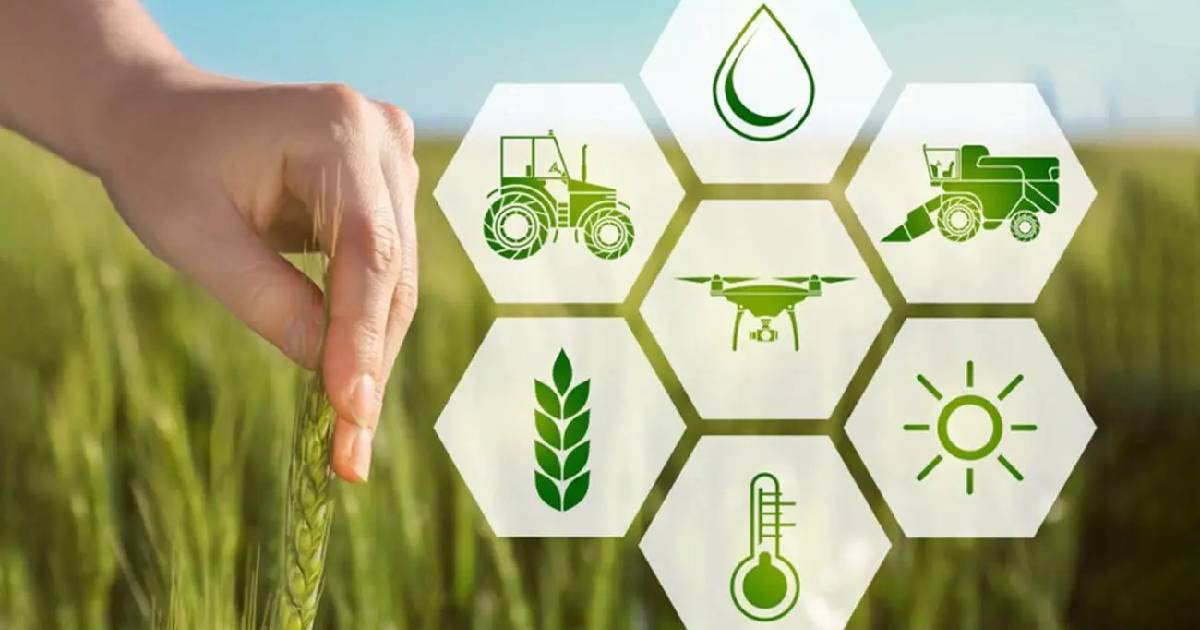 Agriculture Secretary Wahida Akter announced plans to establish an international laboratory in Bangladesh to issue accredited certificates, supporting the roadmap for exporting agricultural products. The country is also developing a world-class packaging system and training around 200,000 farmers to produce commodities meeting global demands.
Expressing optimism, Akter anticipates Bangladesh's capacity to export agricultural products to all countries within the next two years. She addressed these initiatives at a workshop titled "Export of Agro Products: Challenges and Way Forward" at the Bangladesh Agriculture Research Council.
While acknowledging global praise for Bangladesh's agricultural products, Akter stressed the need to enhance exports and reduce production costs. The Ministry of Agriculture has launched a dedicated export desk to expand the export of agricultural products.
Senior Secretary of the Ministry of Commerce Tapan Kanti Ghosh, Fisheries and Livestock Secretary Dr Nahid Rashid, and other officials discussed the challenges and opportunities for agricultural exports. Ghosh emphasized the importance of private sector investment in agri-processed industries and urged entrepreneurs to contribute to the agricultural sector's growth.
In summary, Bangladesh is proactively taking steps to strengthen its position in the global agricultural market by focusing on certification, packaging, and training, with a vision to boost exports in the coming years.
Govt Approves Procurement of 90,000 Metric Tons of Fertilizer, 1.10cr Liters of Soybean Oil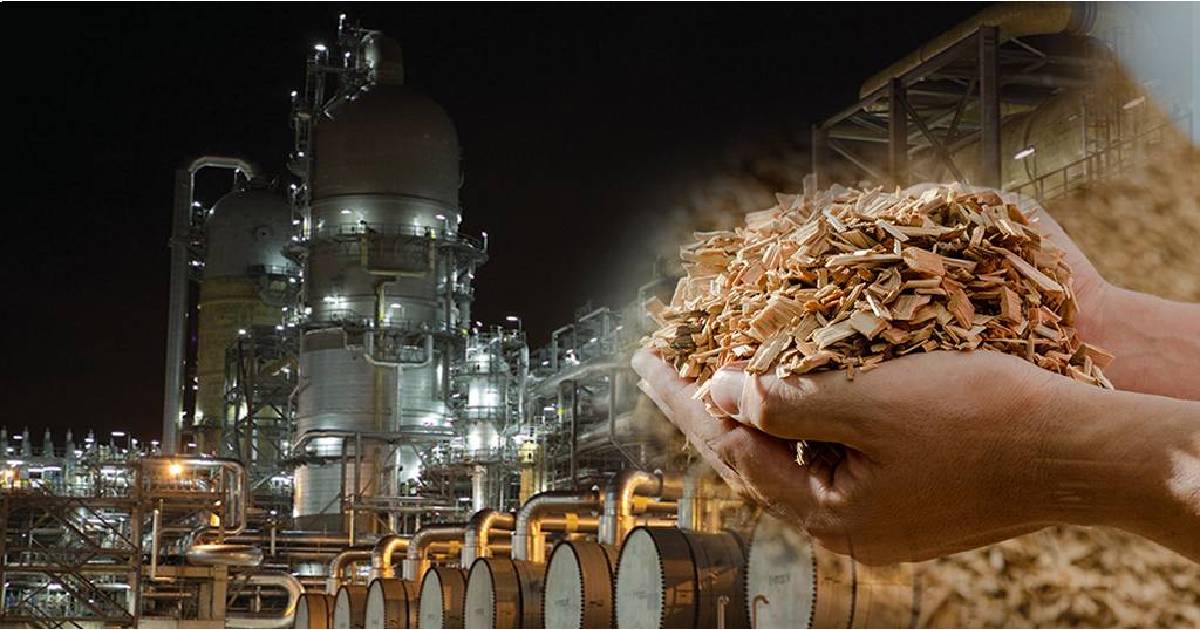 During the 39th meeting of the Cabinet Committee on Government Purchase (CCGP), the government approved several crucial proposals. This includes the procurement of 90,000 metric tons of fertilizer and 1.10 crore liters of soybean oil, aiming to meet the rising demand in the country.
Two separate proposals were also given the green light for fixing the power tariff for two power plants. The state-run Trading Corporation of Bangladesh (TCB) will be responsible for procuring soybean oil from Green Nation Builders & Developers in India. Cabinet Division additional secretary, Sayeed Mahbub Khan, shared details on the approved power tariffs. This includes the 11 MW waste-based power plant in Brahmanbaria and the 100MW AC solar-based power plant in Sonagazi.
Furthermore, the Bangladesh Chemical Industries Corporation (BCIC) received approval for the procurement of urea fertilizer. The BCIC will acquire consignments from Muntajat in Qatar, KAFCO in Bangladesh, and SABIC Agri Nutrients Company in Saudi Arabia. Additionally, the CCGP meeting greenlit a road project involving the upgrading of the Aricha-Gheor-Doulatpur-Nagarpur-Tangail regional highway.
In a separate meeting, the Cabinet Committee on Economic Affairs convened and approved the maintenance of the import agreement for non-urea fertilizer from six countries. These include Saudi Arabia, Morocco, Tunisia, Canada, Russia, and Belarus. The government will also initiate the procurement of non-urea fertilizer (TSP, DAP, MoP) from three more countries: China, Malaysia, and Jordan.
Vegetable Prices in Dhaka Markets Witness Significant Decline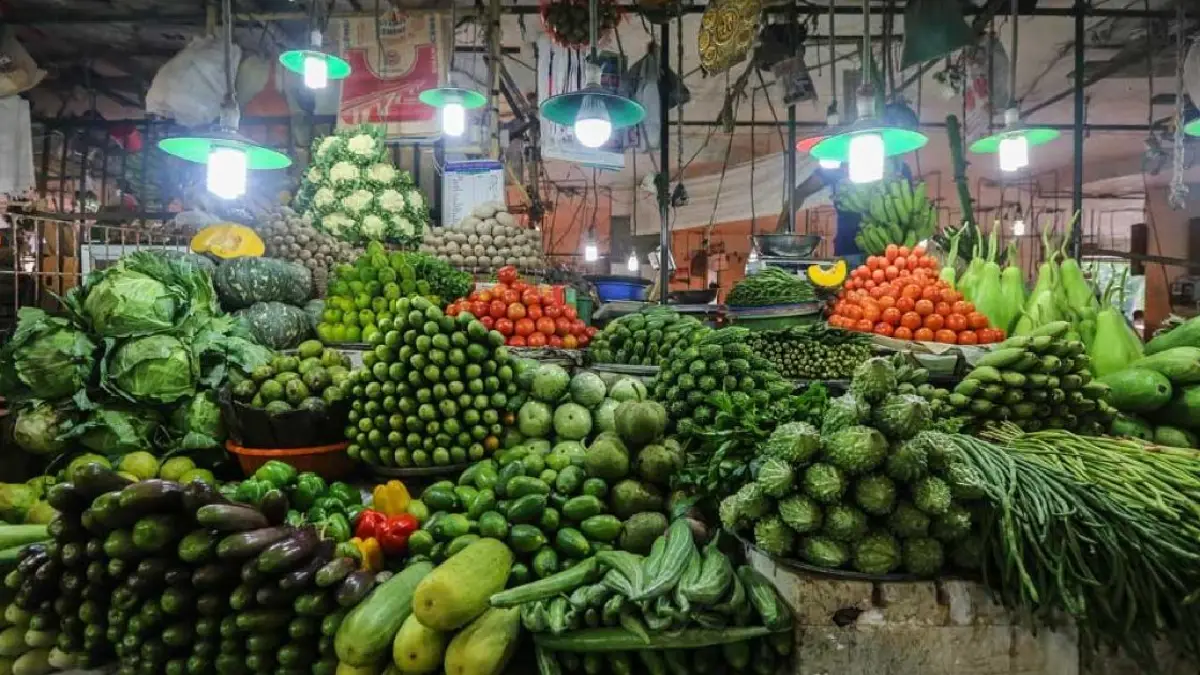 The prices of most vegetables in various markets in the city are on a declining trend due to abundant supplies of early winter vegetables in the country over the past two weeks.
Prices of various vegetables, including beans, eggplants, radishes, cucurbits, yard-long beans, cauliflower, cabbage, papaya, okra, bitter gourd, bottle gourd, sweet gourd, and green chili, have seen a decrease of Tk 20-30 compared to their prices two weeks ago.
"Two weeks ago, vegetable prices reached a maximum of Tk 80-120 per kilogram in the city markets, but they have been significantly declining since then," said Mohammad Shahadat Hossain, a vegetable retailer at Hazrat Shah Ali kitchen market, Mirpur-1.
"Vegetables like beans, eggplants, yard-long beans, and bitter gourds are now being sold at Tk 60-80 per kilogram, whereas they were Tk 80-120 two weeks ago," said Md. Jewel, a retailer at Karwan Bazar, a hub for vegetables.
Retailer Taiyab expressed hope that vegetable prices would continue to decrease over the next two weeks, especially after a 100% arrival of vegetables in the city's kitchen markets.
The prices of bundles of green leafy vegetables, including spinach, water spinach, and Malabar spinach, have also seen a 50% decrease compared to their previous prices.
However, the prices of newly-harvested potatoes, tomatoes, and carrots remain relatively high, ranging from Tk 120-140 per kilogram.
One resident, Mohammad Khalil, attributed the decline in vegetable prices to the sufficient supply of winter vegetables.
While prices are decreasing, advocate Mahmudul Hasan from Judge Court, Dhaka, suggested that the government should properly monitor prices, as they can vary from market to market.