'Ratno' Field Day Yields Improved Results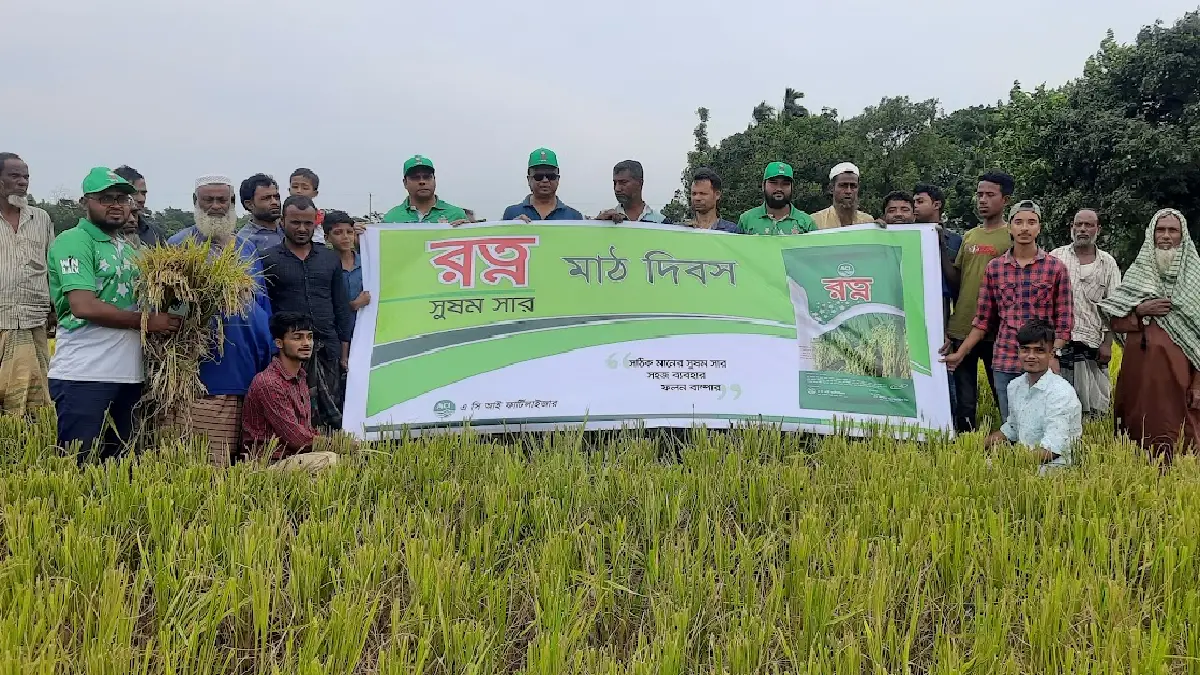 On Sunday, May 14th, ACI Fertilizer conducted a productive field day to demonstrate the effectiveness of 'Ratno' Fertilizer. Helal Uddin, a farmer who participated in the event held in Krishnanagar, Sunamganj, witnessed a significant increase in crop yield after implementing 'Ratno' fertilizer on his Boro Rice fields.
The event, organized by ACI Fertilizer, welcomed Business Director and Agriculturist Bashir Ahmed as the chief guest. Sub-Assistant Agriculture Officer Bikash Kumar Talukdar and Md. Al Amin Hossain graced the occasion as a special guest. The event was presided over by Md. Amir Ali, the owner of the renowned local fertilizer trader, M/S Amir Enterprises, while the welcome speech was delivered by Md. Asadur Rahman, Marketing Manager of ACI Fertilizer.
As the market becomes increasingly competitive, farmers are continuously seeking solutions that guarantee higher yields while minimizing costs. 'Ratno' Fertilizer stands as a balanced fertilizer, ensuring proper nutrient supply for the soil.
'Ratno,' an NPKS Fertilizer, effectively addresses the deficiency of four essential crop nutrients in a well-balanced manner. By using a single fertilizer instead of multiple ones, transportation and field application become more convenient, leading to cost savings in both areas. This eliminates the need for separate applications of other fertilizers like urea, DAP, TSP, MOP, and sulfur.
'Ratno' Fertilizer helps maintain soil quality by reducing excessive or disproportionate use of chemical fertilizers. With a balanced supply of essential nutrients, plants grow healthily and properly, thus reducing their vulnerability to crop diseases and pests.
ACI Fertilizer's Business Director, Agriculturist Bashir Ahmed, emphasized that ACI Ratno Fertilizer is enriched with four essential nutrients for plants, namely nitrogen, phosphorus, potassium, and sulfur. Rigorous quality control ensures the fertilizers' quick and long-lasting effects on the soil.
Marketing Manager Md. Asadur Rahman shared the recommended usage guidelines for Ratno Fertilizer. For general crops, a dosage of 50 to 60 kg per bigha (33 cents) or 1.5 to 2 kg per century should be applied during the final cultivation or as per the crop's specific requirements. In the case of fruit and other trees, 300 to 500 grams should be sprinkled around the tree during planting, and 1 to 2 kg should be mixed with the soil twice a year for mature trees.
Md. Helal Uddin, an exemplary farmer from the upazila, achieved a significant increase of 4.5 maunds of paddy per bigha compared to conventional methods by using Ratno Fertilizer on his paddy fields.
During the field day, ACI Fertilizer's Assistant Manager, Product Development Agriculturist Jahidul Islam, Zonal Sales Manager Md. Sohal Rana, MSO Md. Zahid Hossain and approximately three hundred local farmers were present to observe and learn from the demonstration.
This successful field day showcased the immense potential of Ratno Fertilizer in enhancing crop productivity, reaffirming ACI Fertilizer's commitment to providing effective and sustainable solutions to farmers.
Cyclone Mocha Menaces Bay: DAE Urged farmers for Early Crop Harvesting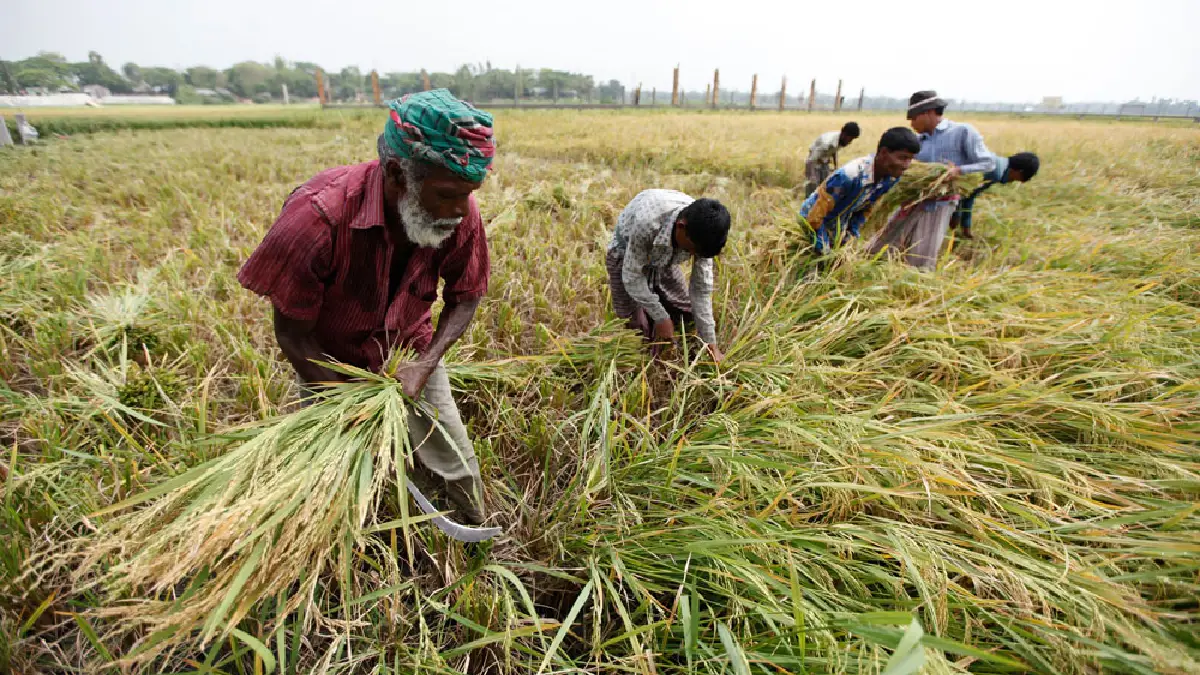 In a recent development, the Department of Agriculture Extension (DAE) in Bangladesh has issued a crucial advisory to farmers regarding the impending threat of cyclonic storm Mocha.
As a preventive measure, farmers are urged to harvest 80% of their ripe paddy, mango, and other crops to minimize potential damages. The DAE has emphasized the importance of prompt action and has called for officials to launch a mass campaign, ensuring that farmers are well-informed and equipped to take necessary precautions.
To facilitate continuous support, agricultural officers have been instructed to provide round-the-clock guidance at their respective workstations, closely monitoring the situation and staying updated through the Bangladesh Agro-Metrological Information Service (BAMIS) portal. According to the latest forecast by the Meteorological office, the depression over the Bay of Bengal is expected to intensify into a cyclonic storm between May 12 and May 13. In light of this forecast, there is a significant risk of extensive crop damage, highlighting the urgency for farmers to act promptly and safeguard their livelihoods.
PM Sheikh Hasina urges to ensure sustainable export growth & explore new markets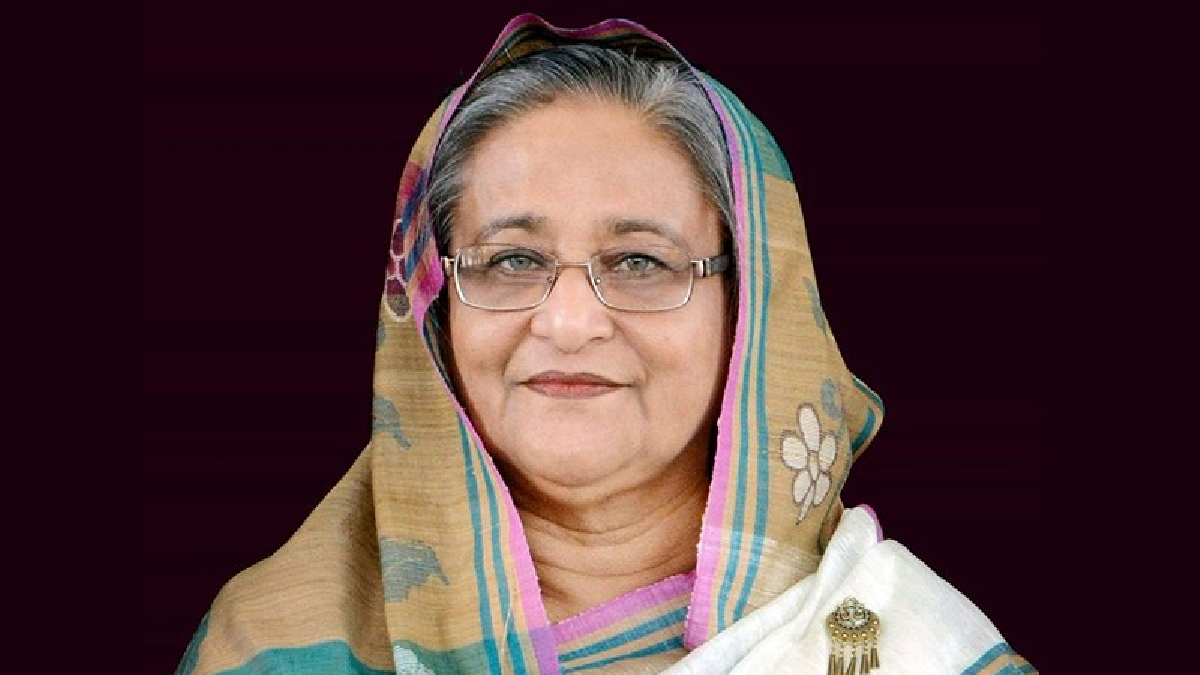 Bangladesh Prime Minister Sheikh Hasina has asked all concerned to find a way out to ensure sustainable export growth and explore new global markets for Bangladeshi goods in the wake of the Russia-Ukraine war.
The Prime Minister made the call while speaking at the 11th meeting of the National Committee on Export, at her official residence Ganabhaban in Dhaka on Monday (20 March).
PM said, "Steps will have to be taken to achieve sustainable export growth after analysing situation steamed from the global economic recession due to the war in Ukraine," she told the 11th meeting regarding export at her official Ganabhaban residence here.
The prime minister also urged all concerned to diversify the export items and explore new markets for those alongside revitalising the local markets.
"A new scope has been created globally to explore new markets for Bangladeshi items due to enhanced demands for goods because of the war in Ukraine. We have to grasp the markets," she added.
The premier also called for formulating a new export policy for another 4 or 5 years by revising, changing and improving the existing one going to expire by 2024.
She said the new export policy should be adopted by analyzing the ongoing global economic recession, sanctions, counter-sanctions for the war and the challenges and scopes possibly to be created in Bangladesh after the graduation from the LDC by 2026.
Due to LC Opening Crisis Fruits, Dates price likely to hike amid Ramadan Ahead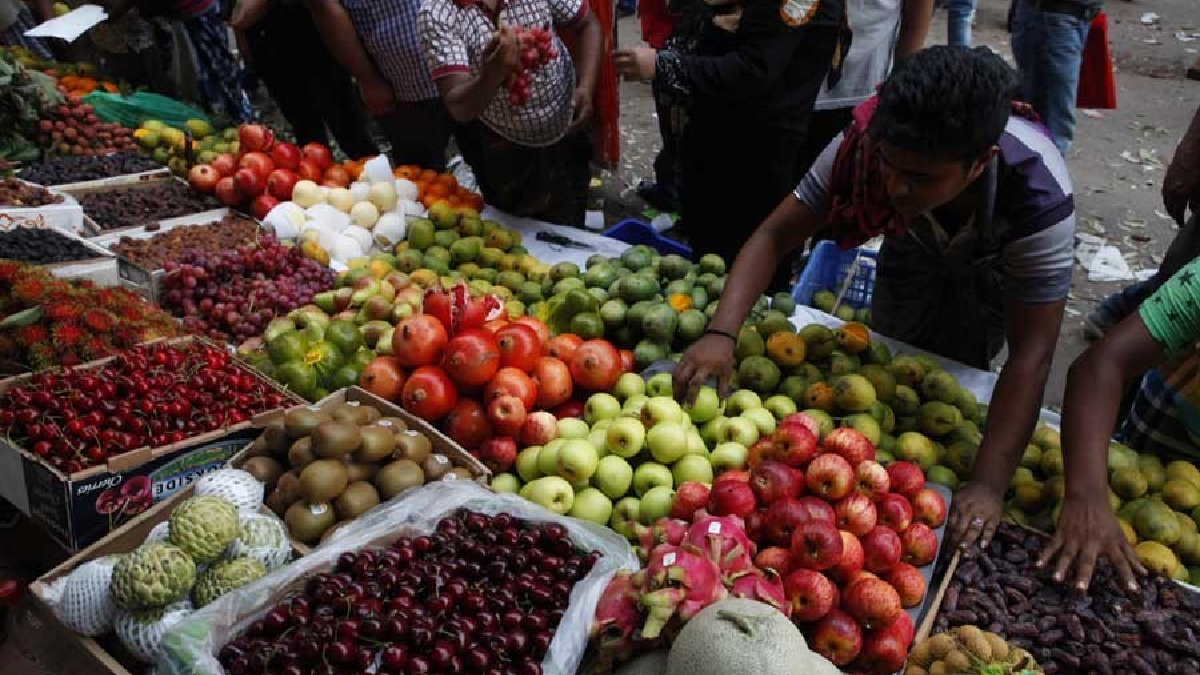 Presently, the consumers will have to spend more money than usual in case of purchasing dates and other fruits—two essential items in iftar during Ramadan, due to importers' difficulty in opening letters of credit (LCs) on time.
Price hike is a most common phenomenon ahead of the month of Ramadan in Bangladesh, and this year even more due to the LC opening crisis.
Already, the price of dates has doubled in the wholesale and retail markets and it will be more expensive ahead of Ramadan, said some businessmen.
The price of all types of dates has hiked in the local markets ranging from Tk 40 to Tk 160 per kg while different fruits range from Tk 30 to Tk 100 per kg.
Some traders said the prices of these essential iftar items will increase further during the month of Ramadan as they are facing difficulties in opening LCs which will push up the prices of dates and fruits.
According to the sources at Trading Corporation of Bangladesh (TCB), the price of dates increased by 20 percent compared to the last year.
Milton, a shop owner in the Baridhara area, said "The price of dates went more expensive in the past month ahead of Ramadan and I was able to purchase a limited amount of dates due to the soaring price of it.
He also feared that the price of dates would be soared further in the month of Ramadan.
Habibur Rahman, a fruit trader said the price of every fruit has increased.
Whatsoever, ajwa variety of dates is being sold at Tk 750-800 which was available at Tk 600-700 last year. Mariam variety of dates is being sold at Tk 800-850 while the premium variety of dates is being sold at Tk 1000-1200 per kg.
According to the statistics of Bangladesh Bank, the import of dates has fallen by almost half compared to the demands of it but during Ramadan the demand for dates is about 50,000 tonnes.
In the past three months, only 22,000 tonnes of dates were imported which is 46 percent less than the last year. However, the authorities concerned related to import dates have opened LC of 29,000 tonnes dates in January, said sources at Bangladesh Bank.
Sirajul Islam, president of Bangladesh Fresh Fruits Importers Association, said the demand for dates increases three to four times during the month of Ramadan. Besides, there is a demand of 50,000-70,000 dates in the country in a year while 40,000-50,000 is needed in Ramadan alone, he said.
Referring to the opening of LC, Sirajul said "This year the traders faced difficulties in opening LCs in time as they had to open it by paying 100% cash margin while it was 5 percent. The small traders are the worst sufferers in opening LCs."
The dates are being imported from the Middle East and Africa and dates were being stocked five-six months before the Ramadan, he added.
He also said that the price of dates may increase 30 percent in Ramadan due to the dollar crisis and transport cost caused by the fuel price hike.
If the government will take steps in unloading dates in ports on a priority basis, then there will be no instability in the market, said Sirajul.
Contacted, Commerce Minister Tipu Munshi, said "We'll take necessary steps so that the consumers can purchase dates, the most essential items in iftar, at a tolerable price."
He also assured of keeping monitoring the market to prevent volatile price hikes of dates.
Issuing a warning, the minister also said strict action will be taken against those involved in increasing the price of dates after creating an artificial crisis.