Chennai Clinches IPL Title in Thrilling Finish Against Gujarat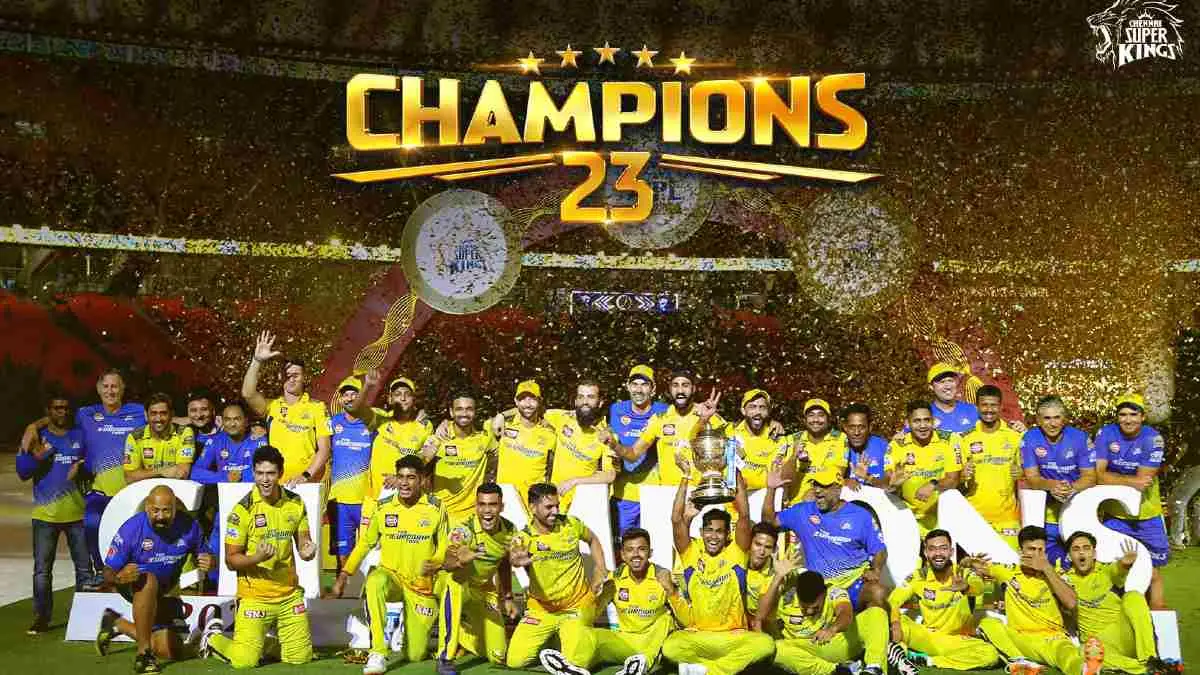 Chennai Super Kings Secure Fifth IPL Title with Thrilling Victory over Gujarat Titans
In a spectacular last-ball finish, the Chennai Super Kings clinched their fifth Indian Premier League (IPL) championship, matching the record, as they defeated defending champions Gujarat Titans by five wickets. Ravindra Jadeja's heroics in the final over, smashing a six and a four off Mohit Sharma's bowling, helped Chennai chase down the revised target of 171 runs in 15 overs.
The IPL final faced multiple delays, with the match being washed out on Sunday and commencing late on Monday, finally concluding after 1:30 a.m. local time on Tuesday. The nail-biting encounter proved worth the wait.
During the final over, Chennai faced pressure from medium-pacer Mohit Sharma, needing 10 runs off two balls. Sharma failed to find the right length, allowing Jadeja to hit a straight six. Sharma's line was also off on the following delivery, resulting in Jadeja smashing a boundary to fine leg, sealing the stunning victory.
Jadeja expressed his mindset during the crucial moments, stating, "I was just thinking I need to swing hard, as much as I can. Where the ball will go, I was not thinking about that. I was backing myself and looking to hit straight because I know Mohit can bowl those slower balls."
Retiring batter Ambati Rayudu also played a pivotal role in Chennai's triumph, securing his sixth IPL title and matching Rohit Sharma's record for the most successful players in the league. Rayudu reflected on the fairytale ending, saying, "It's a fairytale finish. I'm fortunate to have played in really great sides. I can smile for the rest of my life."
In the first innings, Gujarat Titans were put into bat and posted an imposing total of 214-4, the highest ever in an IPL final, with Sai Sudharsan contributing an impressive 96 runs. Rain interrupted Chennai's chase in the first over, resulting in a 2.5-hour delay and a reduced target of 171 runs in 15 overs. Chennai showcased remarkable determination, reaching 171-5 with just one ball to spare.
Chennai's opening pair of Devon Conway (47 off 25 balls) and Ruturaj Gaikwad (26 off 16) provided an explosive start, forming a half-century partnership within the powerplay. Spinner Noor Ahmad dismissed both openers in quick succession, but Chennai continued their aggressive approach. Ajinkya Rahane contributed a quick 27 off 13 deliveries, while Rayudu's attacking display against Mohit Sharma in the 13th over included a sequence of 6-4-6, before Sharma struck back with consecutive wickets.
With Rayudu's dismissal and Chennai skipper Mahendra Singh Dhoni falling for a first-ball duck, Shivam Dube (32 off 21) partnered with Jadeja to guide Chennai to a memorable victory.
Dhoni, who has led the Chennai franchise since the inception of the IPL, expressed his willingness to continue playing for another season, appreciating the support of CSK fans. He remarked, "The easy thing for me to say is, 'Thank you,' and retire. But the hard thing to do is to work hard for nine months and try to play one more IPL season… The amount of love I have received from CSK fans, it would be a gift for them to play one more season."
Mohammed Shami's exceptional penultimate over added to the suspense, leaving Chennai needing 13 runs off six balls. Mohit Sharma, who claimed three wickets for 36 runs, held his nerve until Jadeja's extraordinary finish.

ICC World Cup Trophy Ignites Fervor Amongst Bangladeshi Cricketers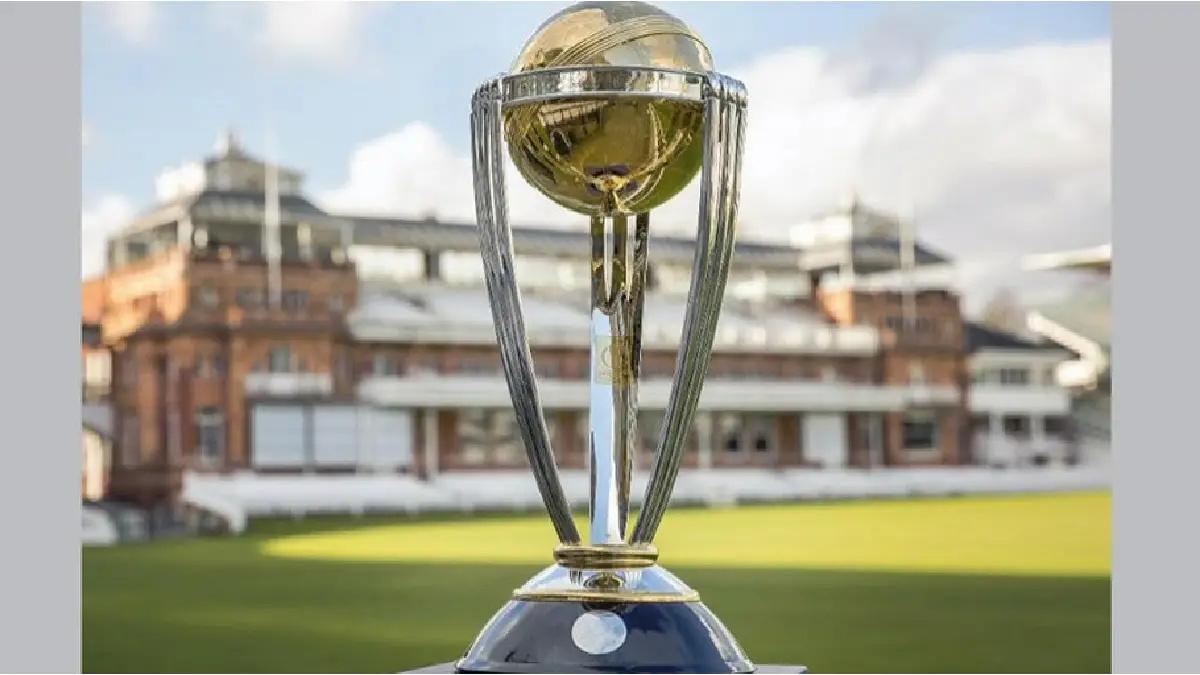 On a Tuesday morning, the cherished trophy adorned the home of cricket, the Sher-e-Bangla National Cricket Stadium. It was Mushfiqur's privilege to cradle the trophy, gently placing it on an improvised display table. The national team members, who are currently stationed in Dhaka, congregated at the Sher-e-Bangla stadium to behold the trophy's splendor and seize moments with it through photographs.
Standing beside the trophy for a photo op, Mushfiqur contemplated, "I consider myself extraordinarily fortunate to have represented Bangladesh in four World Cups. We maintain the conviction of delivering exceptional performance, aspiring to surpass our past World Cup feats."
Mushfiqur also underlined the necessity for the Tigers, Bangladesh's national cricket team, to excel in order to achieve greater outcomes. "A strong start is of paramount importance. Over the past four to five years, we've exhibited remarkable cricket in ODIs. The imminent World Cup presents an excellent opportunity for emerging players to showcase their talents. Our squad boasts a combination of youthful potential and seasoned players. I am optimistic that they will synergize effectively," Mushfiqur elaborated.
Taskin Ahmed, the right-handed fast bowler, exhibited heightened enthusiasm during the photo session with the World Cup trophy. "Our pace unit has relentlessly invested effort over the past few years," Taskin exclaimed. "It is truly heartening to acknowledge that our pace unit is collectively performing well. I have confidence that in the forthcoming years, we can outshine our current accomplishments."
A prominent figure at the event was Rangana Herath, the Sri Lankan cricket legend and Bangladesh's spin coach. He emphasized the pivotal role expected of spinners in this year's World Cup in India. "I firmly believe spinners like Shakib (Al Hasan) and Mehidy (Hasan Miraz) will be instrumental for Bangladesh in the World Cup," he asserted. "We are presently conducting a preparatory camp. I have unwavering faith that our spin arsenal is fully equipped to tackle any challenges that may arise."
The World Cup trophy photo session was graced not only by members of the men's national team but also by cricketers from the Bangladesh women's team. Nigar Sultana Joty, captain of the women's team, expressed her optimism, noting that the men's team has exhibited commendable performance in ODIs, elevating expectations for this year's World Cup.
Former captains Akram Khan, Naimur Rahman, and Khaled Mahmud also partook in the event, striking poses for photographs with the coveted World Cup trophy.
Tomorrow (August 9), the World Cup trophy will be showcased at the Bashundhara City Shopping Mall in Dhaka, open to the public. The program will commence at 11 in the morning and extend until 8 in the evening, granting the public a firsthand encounter with the cherished trophy.
Tamim Iqbal announces tearful Retirement from Cricket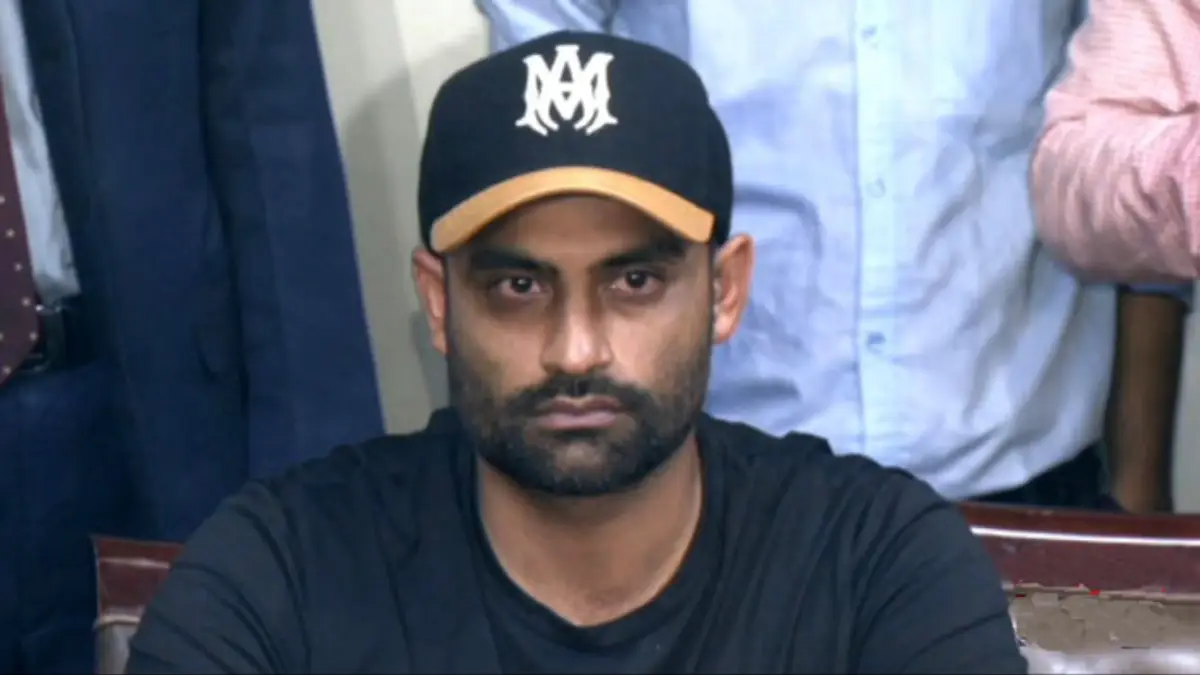 Bangladesh cricket star Tamim Iqbal has shocked the cricketing world by announcing his retirement from international cricket just three months before the upcoming World Cup in India. The decision comes after a reported disagreement between Tamim, the Bangladesh Cricket Board (BCB) president Nazmul Hassan, and coach Chandika Hathurusingha regarding his fitness and ability to play at full strength.
Tamim made the emotional announcement during a sudden press conference held at the Hotel Tower Inn in Chattogram. The timing of the conference was arranged at short notice, with Tamim texting reporters the night before and the venue being finalized in the morning. Originally scheduled for 12 pm, the conference was later rescheduled for 1.30 pm.
In his heartfelt statement, Tamim revealed that the recent flare-up of his back issue, which forced him to sit out of the one-off Test against Afghanistan, played a significant role in his decision. Despite making himself available for the first ODI to assess his ability to adapt, Tamim acknowledged the need to prioritize the team's interests over his own.
Tamim's form and captaincy have faced criticism recently, with his fitness being a recurring concern as he has missed several matches. While he has achieved success as captain in ODIs, winning 21 out of 35 completed matches, the past few months have been tumultuous for Tamim. Earlier this year, BCB president Nazmul revealed a rift between Tamim and his longtime friend and teammate Shakib, leading to additional scrutiny.
With 8,313 runs in 239 ODI innings at an average of 36.6, Tamim retires as Bangladesh's most prolific ODI batsman, boasting 14 centuries and 56 fifties. In Tests, he accumulated 5,134 runs in 70 matches at an average of 38.9, including 10 hundreds and 31 fifties. Tamim had already retired from T20Is in 2021, where he remains the only Bangladeshi batsman to score a century, amassing 1,758 runs at a strike rate of 116.96.
Tamim's unexpected retirement creates a significant void in the Bangladesh cricket team, as they now face the challenge of finding a suitable replacement for their accomplished opening batsman just months before the highly anticipated World Cup in India.
Neymar Fined $3.3m for Environmental Rule Breach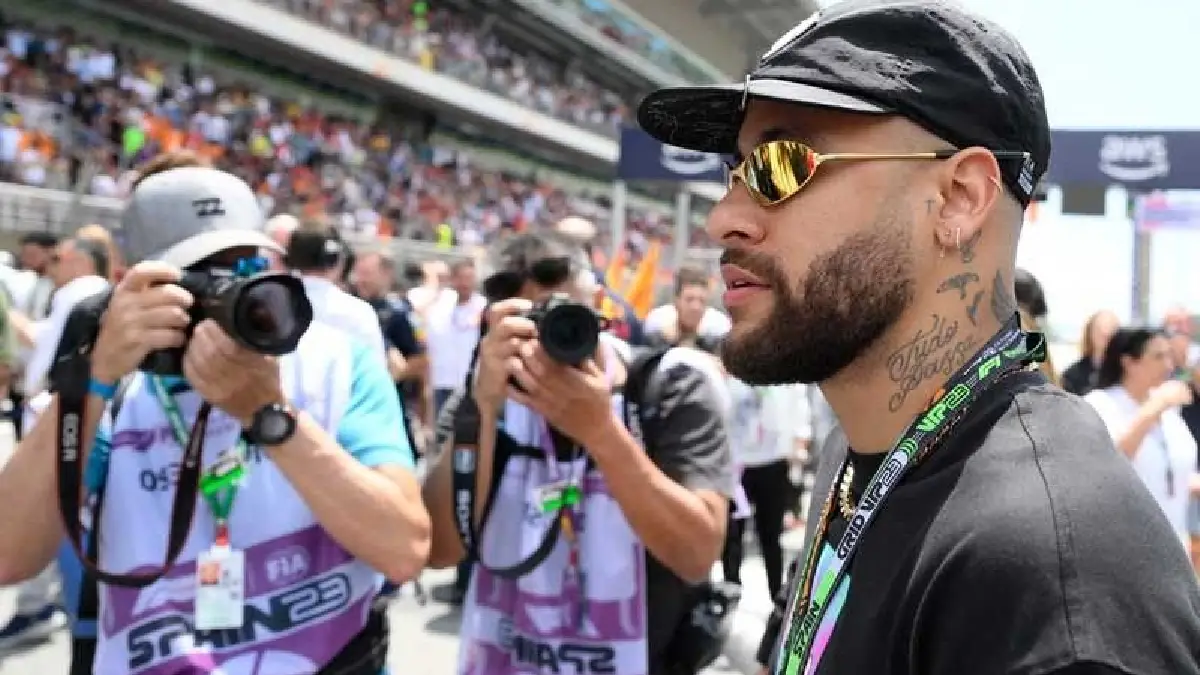 Soccer sensation Neymar has been slapped with a hefty fine of 16 million reais ($3.3 million) by a Brazilian prosecutor for illegally excavating a lake at his mansion near Rio de Janeiro.
The Mangaratiba town council issued four fines related to environmental rule breaches during the construction of an artificial lake on Neymar's property. The penalties include unauthorized environmental work, diversion of river water, and removal of land and vegetation without proper permits. Neymar, who has 20 days to contest the fine, had initially been facing a penalty of five million reais.
The violations were discovered after complaints circulated on social media, leading authorities to halt all construction activities on the site. Despite the ongoing controversy, Neymar's representatives have not yet responded to media requests for comment. The 31-year-old star player, currently recuperating from ankle surgery, faces uncertainties regarding his future with Paris Saint-Germain. Acquired in 2016, Neymar's luxurious mansion in Mangaratiba spans an expansive 10,000 square meters and boasts amenities such as a heliport, spa, and gym.