Murder Charges Filed Against LabAid Doctors for Alleged Medical Malpractice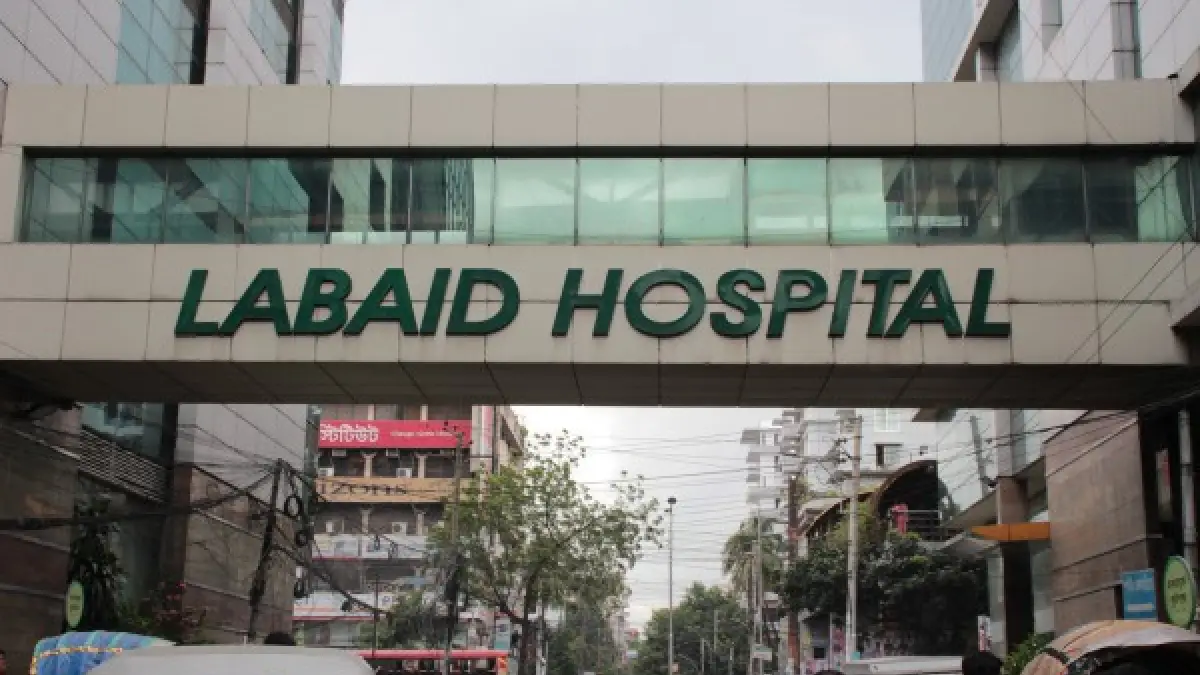 A murder case was filed on Monday against six doctors and one staff member from LabAid Specialized Hospital in Dhanmondi, as they stand accused of causing the death of HSC candidate Tahsin Hossain due to alleged wrong treatment. Tahsin's father, Monir Hossain, lodged the case with Metropolitan Magistrate Farah Diba Chandar's court, prompting the court to direct Dhanmondi Police Station to register the complaint as an FIR.
The individuals named in the case are Dr. Md Saifullah, Dr. Maqsood, Dr. Sabbir Ahmed, Dr. Mosharraf, Dr. Kanak, Dr. A. M. Shamim, and Md. Shah Jahan. Faisal Bin Asad, the plaintiff's lawyer, confirmed the filing of the case.
According to the statement provided, Monir Hossain sought medical assistance for his ailing son, Tahsin, and brought him to LabAid Hospital on March 27. Dr. Saifullah advised immediate hospital admission for Tahsin. On March 28, Tahsin underwent surgery; however, his condition began to worsen following the procedure.
Upon inquiry, Dr. Maksud informed the plaintiff that the initial surgery was unsuccessful and that a subsequent operation would be required for Tahsin's treatment. Consequently, Tahsin underwent a second surgery on April 6, but his health continued to deteriorate.
After three months of treatment, Tahsin tragically passed away on June 23. During this period, he received a total of 144 blood transfusions. The family was presented with a medical bill of approximately Tk 27 lakh by the hospital authorities.
Expressing his dissatisfaction, Monir Hossain stated, "I have repeatedly asked Dr. Saifullah about my son's condition, but he could never provide a satisfactory answer. I am completely certain that my son received improper treatment."
The filing of the murder case against the doctors involved highlights the gravity of the allegations and the need for a thorough investigation into the circumstances surrounding Tahsin Hossain's untimely demise. The legal process will now unfold as authorities delve into the details to ascertain accountability in this tragic incident.

IMCB Mourns the Loss of Esteemed Senior Member, Prabin Behari Barua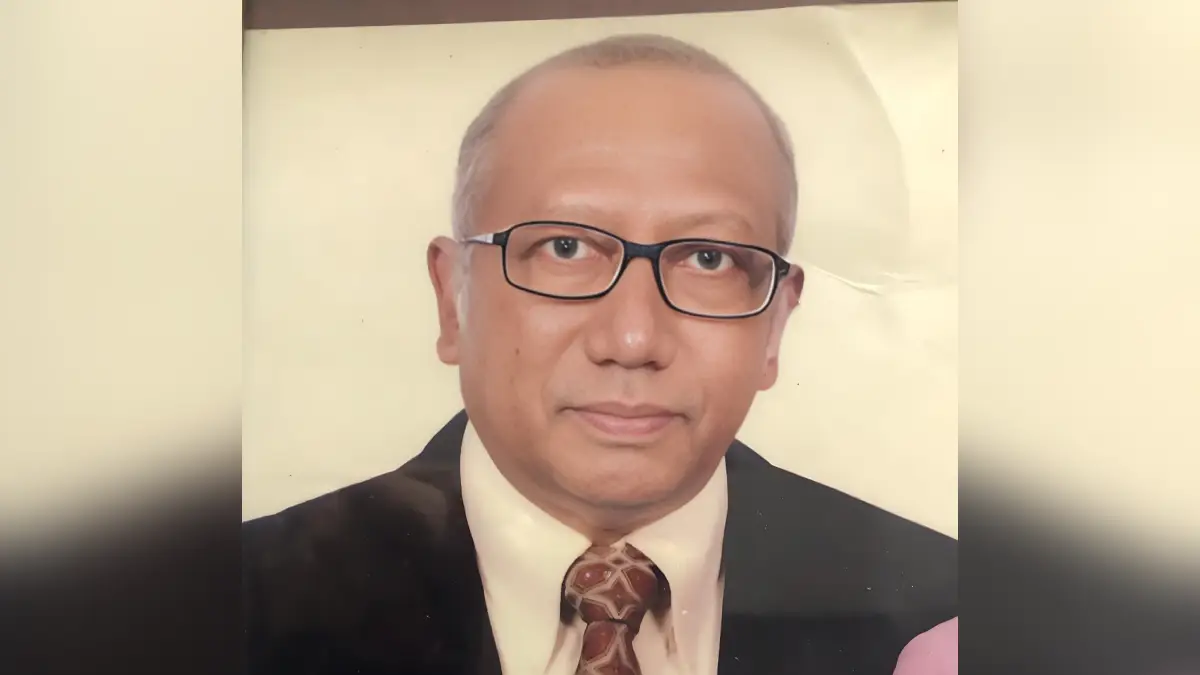 The Institute of Management Consultants Bangladesh (IMCB) mourns the loss of Prabin Behari Barua, a distinguished Senior Member and dynamic mentor. Barua bid farewell to this world on September 10, 2023, in Dhaka, after battling the challenges of old age and a long-standing chronic illness.
The news of Barua's departure has sent ripples of sorrow throughout the IMCB community. M Zakir Hossain, Chairman of the CMC, Nadeem A Chaudhury, President, along with the esteemed Members of the Executive Council of IMCB, share in the profound sadness of this moment. They extend their heartfelt condolences to the bereaved family, offering solace during this challenging time. The Executive Council, in a poignant tribute, beseeches for the eternal peace of Barua's departed soul.
Barua's untimely passing leaves an irreplaceable void within the IMCB family. He was a man of unwavering dedication, unimpeachable integrity, and a remarkable personality. His profound wisdom, astute insights, and exceptional expertise were instrumental in providing invaluable services to the Management Consultants Profession.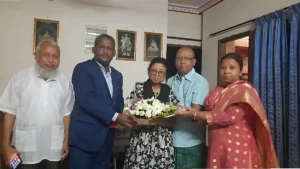 The IMCB community remains eternally grateful to Barua for his substantial contributions, which have significantly advanced the growth and development of IMCB. His legacy will endure as an inspiration to all.
Evercare Hospital Provides Free Treatment for Children's Heart Perforation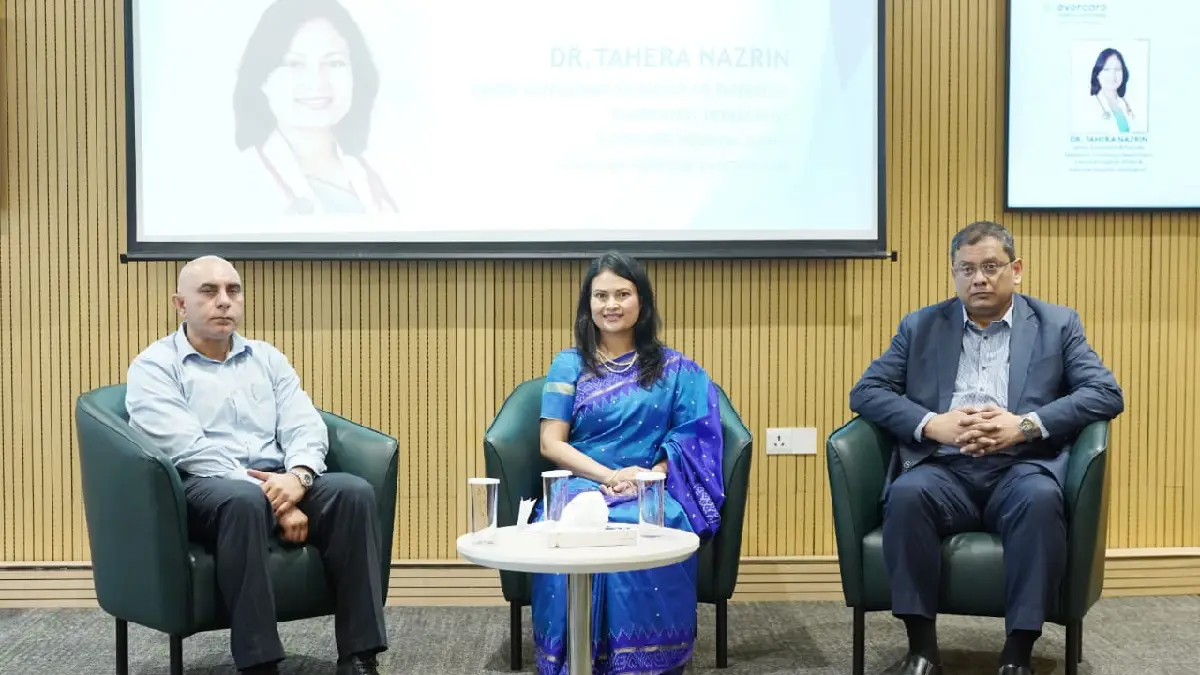 Evercare Hospital Chattogram, a prominent healthcare provider in the port city, recently organized a Special Patient Forum within its Department of Paediatric Cardiology to commemorate World Heart Day – 2023.
The event featured key addresses, including a welcoming speech by Dr. Ratnadeep Chaskar, Chief Executive Officer and Managing Director of Evercare Hospitals, Bangladesh. Dr. Tahera Nazrin, Founder and Head of the hospital's Paediatric Cardiology Department, provided an overview of the department, while Samir Singh, Chief Operating Officer of Evercare Hospital Chattogram, delivered the closing remarks.
Dr. Chaskar underscored the significance of their special initiative, stating, "We view the free Paediatric Cardiology Department package for underprivileged children as an exceptional endeavour." Dr. Nazrin, in her address, emphasized the importance of creating awareness about heart conditions in children, highlighting that these conditions are both treatable and preventable. She further spotlighted the hospital's comprehensive Paediatric Cardiology services, including the provision of free devices and balloons for the treatment of congenital heart defects and defective valves in underprivileged children.
Evercare Hospital Chattogram's unwavering commitment to offering complimentary treatment for congenital heart defects in underprivileged children reflects its dedication to enhancing the well-being of all members of the community.
Bengal Exclusive Shop Launches in Panchagarh, Sirajganj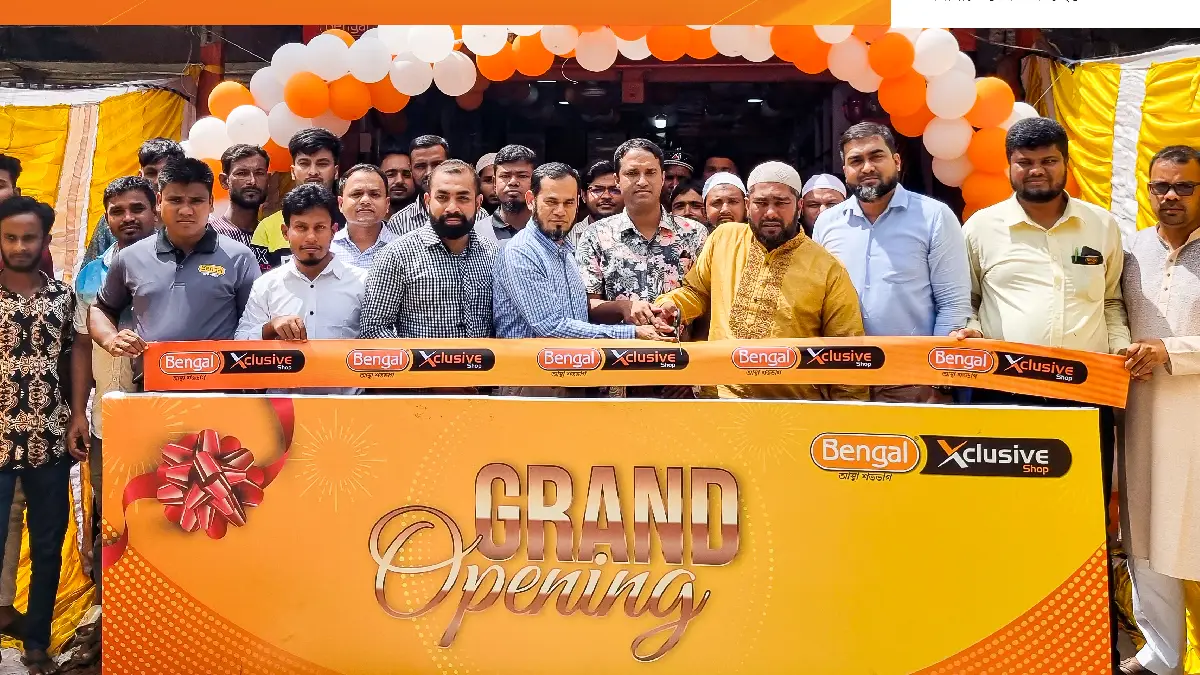 Bengal Plastics Ltd. has expanded its reach by inaugurating its 119th and 120th showrooms in Debiganj, Panchagarh, and Belkuchi Bazar, Sirajganj, on September 17th and 20th. These Bengal Exclusive shops aim to enhance accessibility to Bengal plastics products and improve the consumer experience in these regions.
Bengal Plastics Ltd. remains dedicated to delivering high-quality plastic products to consumers at affordable prices, ensuring customer satisfaction.
The official opening of the showroom was graced by the presence of Mr. Fazle Rabbi, Deputy General Manager of Houseware and Marketing Head, Muhammad Rashed Ul Alam, along with local business figures, distributors, and other attendees from Panchagarh and Sirajganj.
To celebrate the showroom's launch, a special 15% discount on all products is being offered at the Debiganj Exclusive showroom in Panchagarh, valid until September 30, 2023. The event was organized by Mr. Khairul Islam from the Marketing Department on behalf of Bengal Plastics Ltd.