Fertilizer Prices in Bangladesh Surge by 105% Amid Ukraine War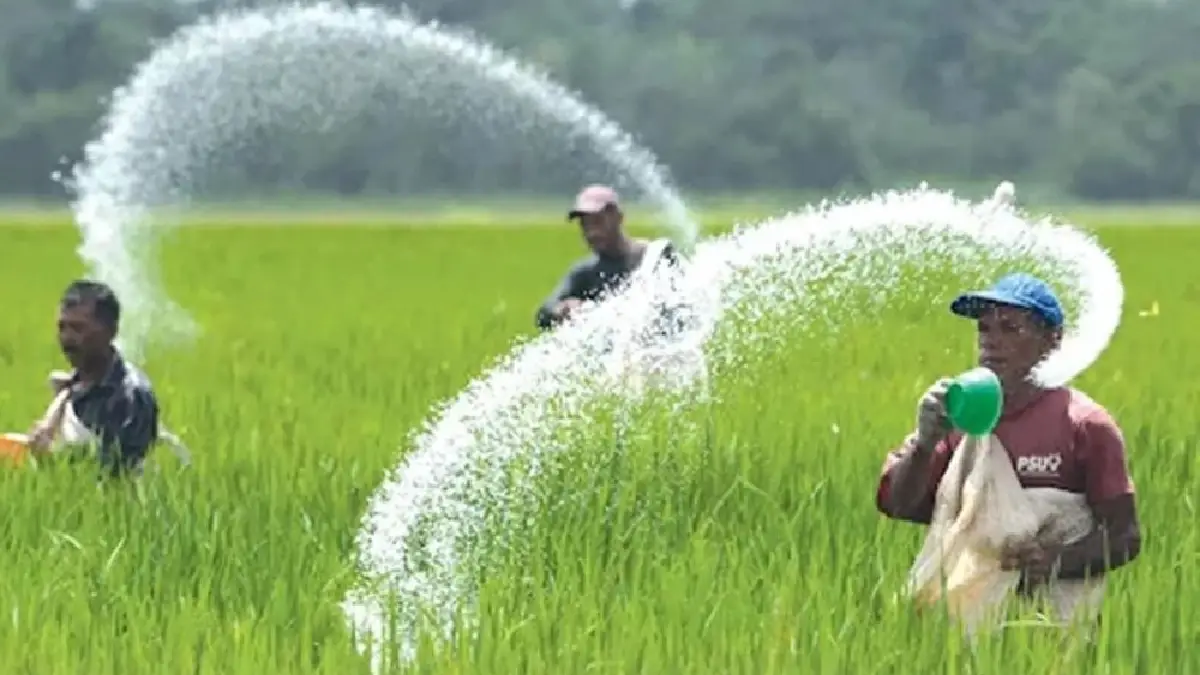 In a recent study conducted by international humanitarian organization ActionAid, it has been revealed that the ongoing food and energy crisis, stemming from Russia's invasion of Ukraine, has led to a significant escalation in the cost of living in some of the world's most vulnerable communities. Bangladesh, in particular, has experienced substantial increases in various essential commodities, disproportionately impacting marginalized groups.
The study found that in Bangladesh, fertilizer prices have skyrocketed by 105%, while sugar prices have surged by 60%. Additionally, petrol prices have risen by 47%, and even the cost of sanitary pads has increased by 23%. These price hikes have posed numerous challenges, with women, girls, and children being particularly hard-hit. The report highlights how this situation has resulted in compromised education, nutrition, and overall health for these communities.
The study involved a survey of over 1,000 community members and leaders across 14 countries in Asia, Africa, and the Caribbean. It revealed that fertilizer prices have surged by more than 115% during the monitoring period, while petrol and sanitary pad costs have risen by 80% or more. Consequently, child marriage rates have soared, women's health has deteriorated, and mental health conditions have worsened. These distressing trends persist despite the recent 11.7% decline in global food prices, as reported by the UN Food and Agriculture Organization's Food Price Index since February 2022.
Alberta Guerra, Global Policy Analyst for ActionAid, emphasizes the disproportionate impact on vulnerable populations worldwide, particularly women and girls. She points out that these groups bear the brunt of surging food, fuel, and fertilizer prices, facing multiple crises that affect their food security, education, freedom from child marriage, and mental well-being.
The report sheds light on the intersecting challenges faced by Bangladesh, including climate disasters, the Ukraine-Russia war, the COVID-19 pandemic, debt stress, and currency depreciation. Climate disasters, COVID-19, and the invasion of Ukraine are cited as the most significant factors exacerbating the situation.
Farah Kabir, Country Director of ActionAid Bangladesh, highlights the far-reaching impact of fuel price instability on various sectors, especially food, which disproportionately affects women and marginalized communities. Kabir points out that the inflation rate of 9.5% reported by Bangladesh Bank does not reflect the harsh reality faced by marginalized communities, who now have to pay nearly double the previous prices for essential food items like rice and eggs. This has led to a significant decline in food consumption, adversely affecting community nutrition. Moreover, the high fuel prices have strained foreign reserves and national expenditure due to the energy sector's heavy dependence on fossil fuels.
ActionAid advocates for a comprehensive approach and adequate funding to address the interconnected crises exacerbating the price crisis. These include climate change, debt stress, and the profound repercussions of the Russian invasion in Ukraine. Urgent adjustments to social protection measures are needed to match the current needs of the community. Encouraging families with children to prioritize and continue education is one recommended measure. Dependency on food imports should be addressed through increased investment in agroecology farming. A just transition to renewable energy and agroecological farming practices is crucial for community resilience against shocks and the climate crisis.
The perception-based survey conducted by ActionAid involved 1,010 community members in 69 communities across the 14 surveyed countries. Women constituted 63% of the respondents. The participants were asked about the current prices of various essential commodities compared to pre-crisis levels, and the impact of these price rises on their lives and communities. The countries included in the survey were Afghanistan, Bangladesh, the Democratic Republic of Congo (DRC), Ethiopia

Govt to Import Green Chillies and Tomatoes to Tackle Soaring Prices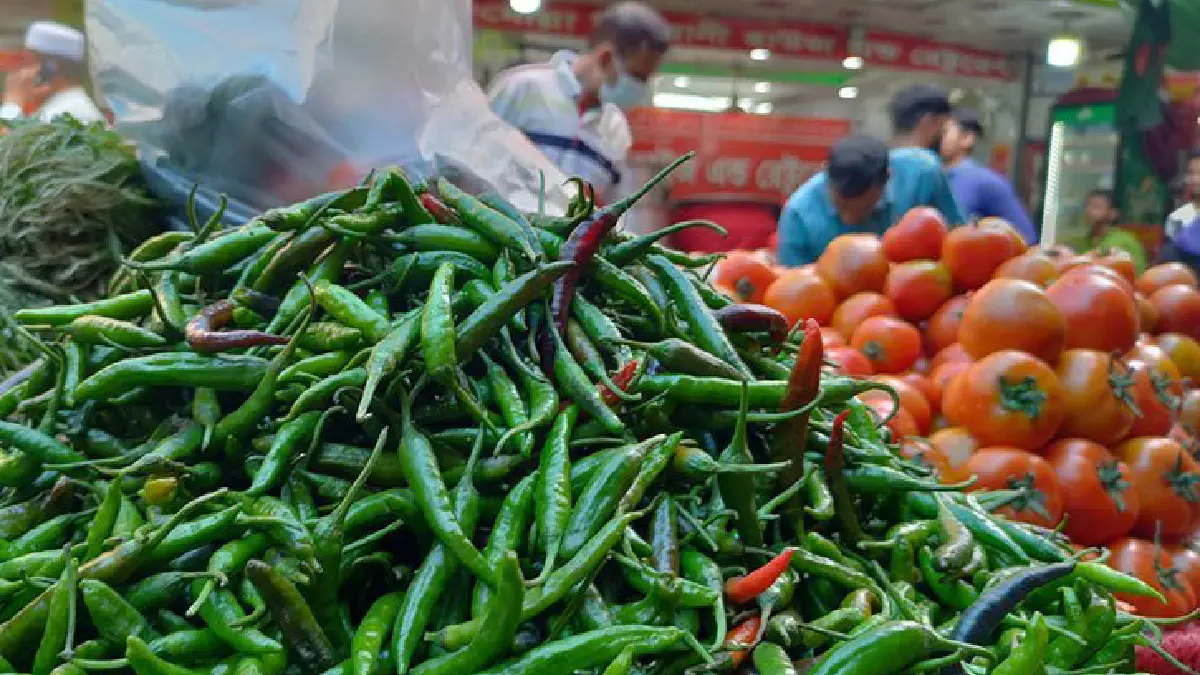 In a bid to combat the alarming surge in prices, the government has granted approval for the import of green chillies and tomatoes. The Ministry of Agriculture issued the import permit on Monday (26 June), allowing the importation of 11,600 tonnes of green chillies and 55,600 tonnes of tomatoes on the very first day.
While the cost of green chillies typically rises during heavy rainfall, this time the prices skyrocketed despite normal weather conditions. Consumers are now paying Tk 300-400 per kilogram, depending on the location, compared to the usual price of around Tk 100.
The demand for tomatoes, previously considered a winter vegetable in Bangladesh, has now increased significantly throughout the year. Online grocery store Chaldal has been selling green chillies at approximately Tk 360 per kilogram and tomatoes at around Tk 140.
Liakat Hossain Khan, Deputy Director of the Department of Agricultural Extension, stated that the import permit has been granted for a three-month period this year, whereas last year, imports were permitted for six months. While the reason behind the surge in green chilli prices remains unclear, Khan expressed hope that the situation would normalize once the imports commence, stating, "If necessary, we will halt the imports."
KJM Abdul Awal, a director of the department, mentioned that Bangladesh has yet to achieve successful year-round cultivation of tomatoes, but efforts are currently underway to address this issue.
The authorization of vegetable imports aims to alleviate the burden on consumers caused by exorbitant prices. The government's swift response underscores its commitment to ensuring essential commodities remain accessible and affordable for the general public.
PM urged to Plant Trees to shield BD from Climate Change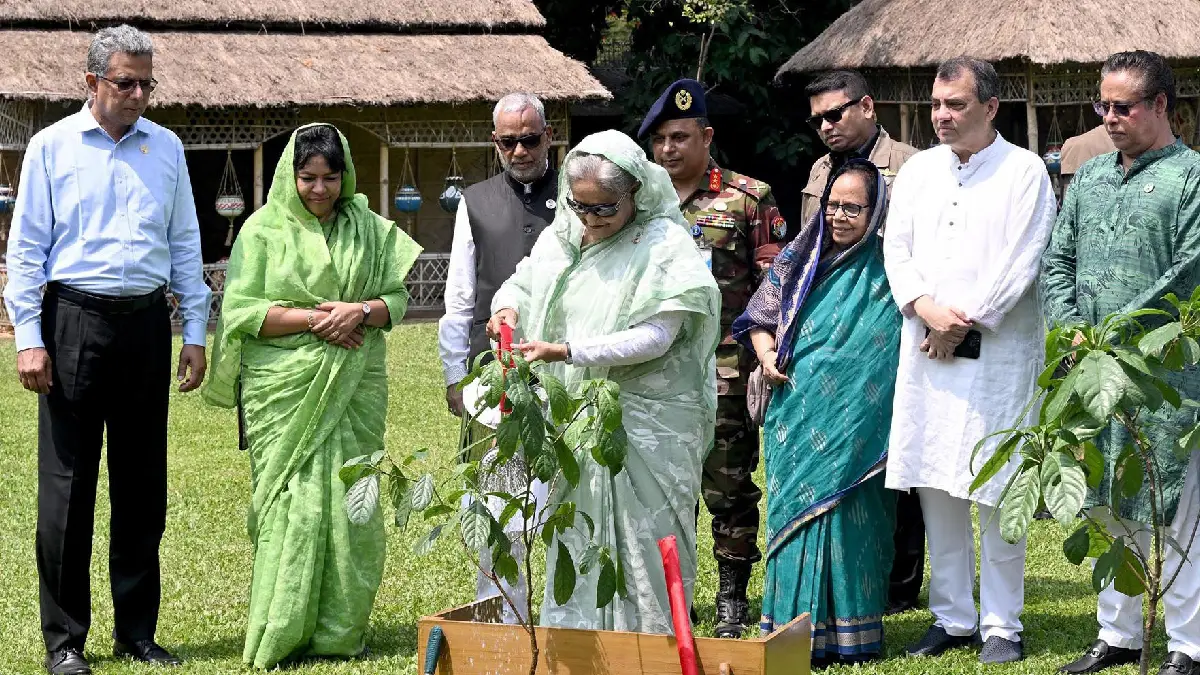 Prime Minister Sheikh Hasina has called upon the people of Bangladesh to actively participate in tree planting to safeguard the nation from the adverse effects of climate change.
On the occasion of World Environment Day 2023, Prime Minister Sheikh Hasina planted three saplings at Ganabhaban and inaugurated the Environment Fair-2023, National Tree Plantation Campaign, and Tree Fair-2023. Emphasizing the importance of environmental conservation, the Prime Minister urged all citizens to contribute to offsetting the impact of climate change in Bangladesh.
PM highlighted the government's extensive tree plantation program, aimed at enhancing the country's beauty and development. PM Hasina expressed her desire for Bangladesh to remain unaffected by climate change and encouraged people to utilize all available spaces for tree planting, including areas for fruit and vegetable cultivation, considering the global rise in commodity prices. She requested each citizen to plant at least one tree and urged students to initiate tree-planting activities in their educational institutions. The Prime Minister also mentioned that her political party, Bangladesh Awami League, initiated a tree plantation program in 1985, which continues to this day. The Environment Fair-2023 is scheduled from June 5 to 11, and the Tree Fair-2023 will be held from June 5 to 26 and July 1 to 12, with a four-day break for Eid-ul-Azha. The theme for World Environment Day 2023 is "Solutions to plastic pollution."
'Ratno' Field Day Yields Improved Results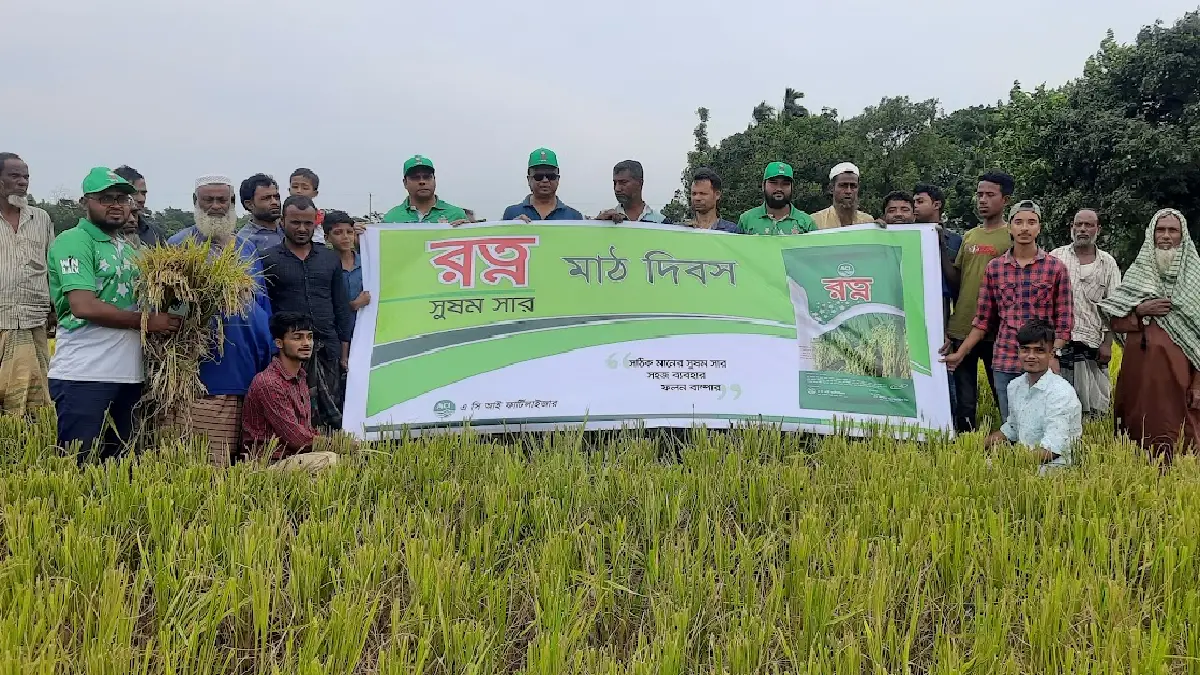 On Sunday, May 14th, ACI Fertilizer conducted a productive field day to demonstrate the effectiveness of 'Ratno' Fertilizer. Helal Uddin, a farmer who participated in the event held in Krishnanagar, Sunamganj, witnessed a significant increase in crop yield after implementing 'Ratno' fertilizer on his Boro Rice fields.
The event, organized by ACI Fertilizer, welcomed Business Director and Agriculturist Bashir Ahmed as the chief guest. Sub-Assistant Agriculture Officer Bikash Kumar Talukdar and Md. Al Amin Hossain graced the occasion as a special guest. The event was presided over by Md. Amir Ali, the owner of the renowned local fertilizer trader, M/S Amir Enterprises, while the welcome speech was delivered by Md. Asadur Rahman, Marketing Manager of ACI Fertilizer.
As the market becomes increasingly competitive, farmers are continuously seeking solutions that guarantee higher yields while minimizing costs. 'Ratno' Fertilizer stands as a balanced fertilizer, ensuring proper nutrient supply for the soil.
'Ratno,' an NPKS Fertilizer, effectively addresses the deficiency of four essential crop nutrients in a well-balanced manner. By using a single fertilizer instead of multiple ones, transportation and field application become more convenient, leading to cost savings in both areas. This eliminates the need for separate applications of other fertilizers like urea, DAP, TSP, MOP, and sulfur.
'Ratno' Fertilizer helps maintain soil quality by reducing excessive or disproportionate use of chemical fertilizers. With a balanced supply of essential nutrients, plants grow healthily and properly, thus reducing their vulnerability to crop diseases and pests.
ACI Fertilizer's Business Director, Agriculturist Bashir Ahmed, emphasized that ACI Ratno Fertilizer is enriched with four essential nutrients for plants, namely nitrogen, phosphorus, potassium, and sulfur. Rigorous quality control ensures the fertilizers' quick and long-lasting effects on the soil.
Marketing Manager Md. Asadur Rahman shared the recommended usage guidelines for Ratno Fertilizer. For general crops, a dosage of 50 to 60 kg per bigha (33 cents) or 1.5 to 2 kg per century should be applied during the final cultivation or as per the crop's specific requirements. In the case of fruit and other trees, 300 to 500 grams should be sprinkled around the tree during planting, and 1 to 2 kg should be mixed with the soil twice a year for mature trees.
Md. Helal Uddin, an exemplary farmer from the upazila, achieved a significant increase of 4.5 maunds of paddy per bigha compared to conventional methods by using Ratno Fertilizer on his paddy fields.
During the field day, ACI Fertilizer's Assistant Manager, Product Development Agriculturist Jahidul Islam, Zonal Sales Manager Md. Sohal Rana, MSO Md. Zahid Hossain and approximately three hundred local farmers were present to observe and learn from the demonstration.
This successful field day showcased the immense potential of Ratno Fertilizer in enhancing crop productivity, reaffirming ACI Fertilizer's commitment to providing effective and sustainable solutions to farmers.