BGMEA Explores Bilateral Trade Prospects with Iraq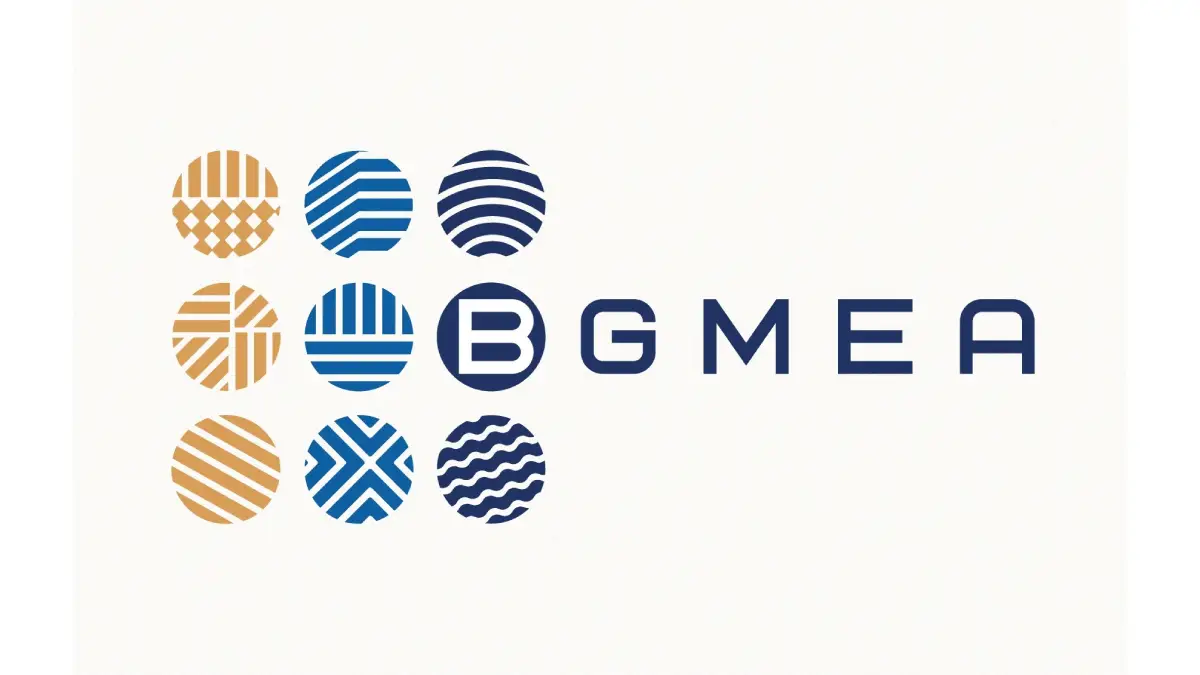 A high-level delegation from the Bangladesh Garment Manufacturers and Exporters Association (BGMEA), led by its President Faruque Hassan, engaged in a productive meeting with Engineer Haidar Al-Athari, Chairman of the Najaf Chamber of Commerce in Iraq. The discussions, held on Sunday (August 20), revolved around identifying promising avenues for bilateral trade and investment between the two nations.
Accompanied by the Ambassador of Bangladesh to Iraq, Fazlul Bari, the BGMEA delegation comprised notable members including Mohammed Nasir, former Vice President (Finance) of BGMEA; Nazrul Islam, former Director of BGMEA; Ms. Sharmeen Hassan Tithi, Director of Giant Group; Mohammed Shohel, Managing Director of Bangla Poshak Ltd; Mohd Shawket Hossain, Director of Bangla Poshak Ltd; and Nisher Khan, Managing Director of Banika Fashion Ltd.
President Faruque Hassan eloquently presented an encompassing overview of Bangladesh's robust readymade garment industry. The focus was on showcasing the country's impressive manufacturing capabilities, diverse product offerings, and the distinct attributes that consistently attract global buyers to prefer garments made in Bangladesh.
Emphasizing the pivotal importance of forging strong connections between Bangladeshi and Iraqi traders, President Faruque elaborated on the potential for mutually beneficial business opportunities that lay ahead for both nations. His call to action extended towards the chamber's members, urging them to explore the promising avenues of trade and investment in Bangladesh, particularly advocating for an increase in the import of garments from the country.
Inviting Iraqi business magnates to embark on exploratory visits to Bangladesh, President Faruque aimed to expose them to the plethora of trade and investment prospects that the nation has to offer.
Chairman Haidar Al-Athari, in turn, delivered a concise presentation detailing the array of services provided by the Chamber, while also shedding light on the enticing investment opportunities available within the Governorate. He extended a warm invitation to the BGMEA delegation to foster collaborations with their Iraqi counterparts, envisioning the establishment of clothing manufacturing units within Iraq.
In concise and human-like language, the core focus of the meeting was Bangladesh's garment industry prowess and the potential for robust trade and investment between Bangladesh and Iraq. The BGMEA delegation's engagement in Iraq centered around fostering partnerships and exploring avenues for mutual growth.

Tragic Bus Accident in Venice Claims 21 Lives, Including Tourists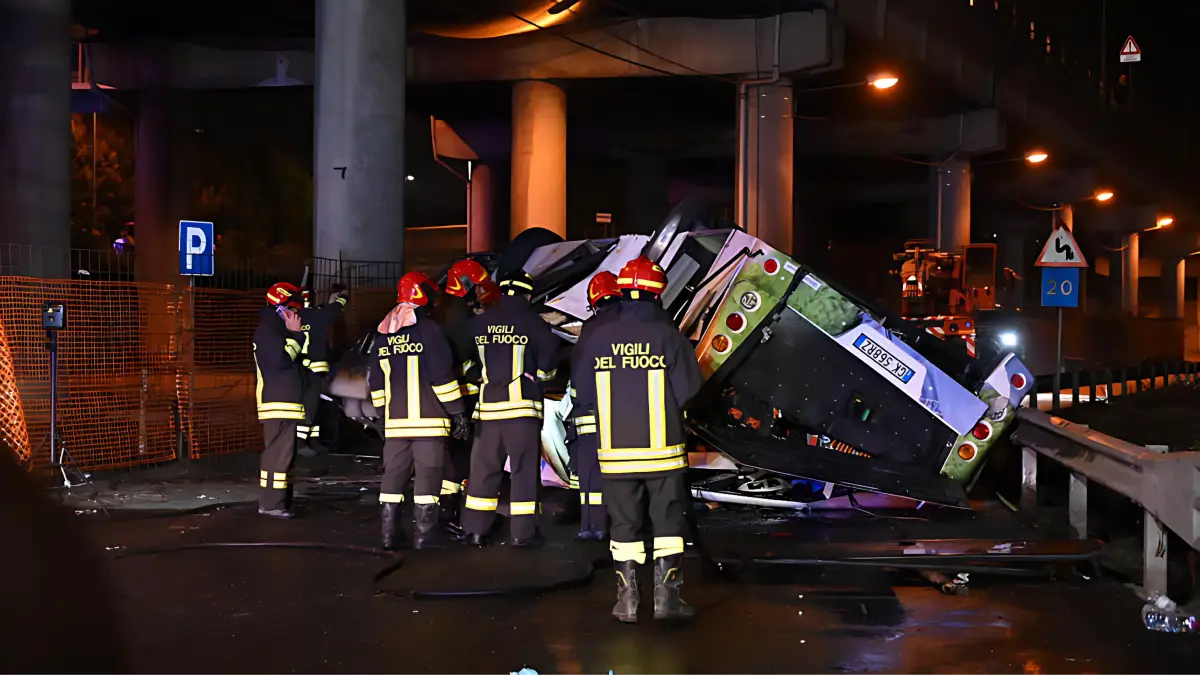 In a tragic incident on Tuesday, a bus carrying at least 21 people, including two children and foreign tourists, met with a horrific accident in Venice, resulting in multiple casualties. The bus, which was powered by methane, veered off a bridge in Venice and subsequently caught fire, causing extensive loss of life and injuries.
Venice Regional Governor Luca Zaia confirmed the devastating toll, with at least 21 fatalities and over 20 individuals hospitalized. Describing it as a "tragedy of enormous proportions," Zaia expressed his condolences and reported that efforts were underway to extract and identify the victims. Among the victims, there were people of various nationalities, not solely Italians, as confirmed by the governor.
Reports indicate that among the deceased were Ukrainian tourists, while other fatalities included citizens of Germany and France. Additionally, three Ukrainians, along with a Croatian, a German, and a French national, sustained injuries in the accident.
The bus had been en route from Venice's historic center to a nearby camping site when the tragic incident unfolded at around 7:30 pm (1730 GMT). The bus careened off a bridge spanning a railway line, connecting the Mestre and Marghera districts in northern Venice, and subsequently burst into flames. Firefighters swiftly arrived at the scene, where they worked diligently to manage the aftermath of the devastating accident.
The investigation into the accident's cause is ongoing, with Interior Minister Matteo Piantedosi mentioning methane as an "aggravating factor" that contributed to the rapid spread of the fire. There are concerns that the death toll may rise as the situation unfolds.
Italian Prime Minister Giorgia Meloni conveyed her deep condolences and assured that she was closely monitoring the situation, maintaining contact with local authorities. Transport Minister Matteo Salvini suggested that the accident could have been triggered by the sudden illness or incapacitation of the bus driver.
The tragedy drew expressions of sympathy from world leaders, including French President Emmanuel Macron and European Union Chief Ursula von der Leyen. German Foreign Minister Annalena Baerbock expressed deep sorrow over the incident and pledged support for the victims and their families.
As authorities work to manage the aftermath and determine the exact circumstances leading to this devastating accident, the international community joins in mourning the loss of lives in Venice.
Tokyo Tests Self-Driving Bus Service as Part of Transport Revolution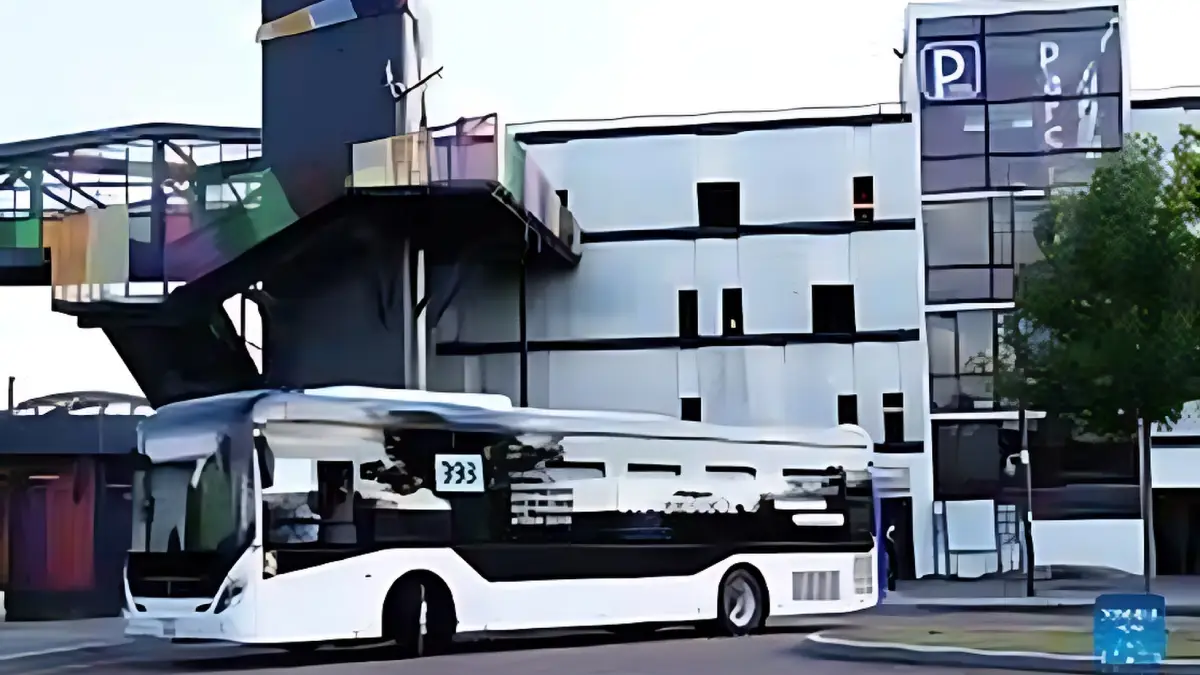 In a bid to address the persistent shortage of bus drivers in Tokyo, the Tokyo Metropolitan Government has initiated test runs of a self-driving bus. This autonomous vehicle, capable of reaching speeds of up to 50 kilometers per hour, commenced its trial on Monday. Operating along a regular loop route that links Shinjuku Station with two key government buildings, the self-driving bus offers a limited seating capacity of 18 passengers. To secure a spot on this cutting-edge journey, passengers are required to reserve their seats in advance through an online booking system.
The test runs are set to continue until October 13, with the self-driving bus running 12 services during the week, from 10 a.m. to 4 p.m., and a reduced schedule on weekends and holidays. Tokyo's metropolitan officials aim to assess the vehicle's performance in navigating areas with heavy traffic and determine the necessary infrastructure requirements for designated autonomous lanes. Despite Japan's ambitious strides in pioneering transportation solutions, including level IV autonomous vehicles, experts acknowledge that the widespread adoption of driverless transit in the country still faces considerable challenges.
Bangladesh, India Explore Free Trade Agreement Talks to Strengthen Economic Ties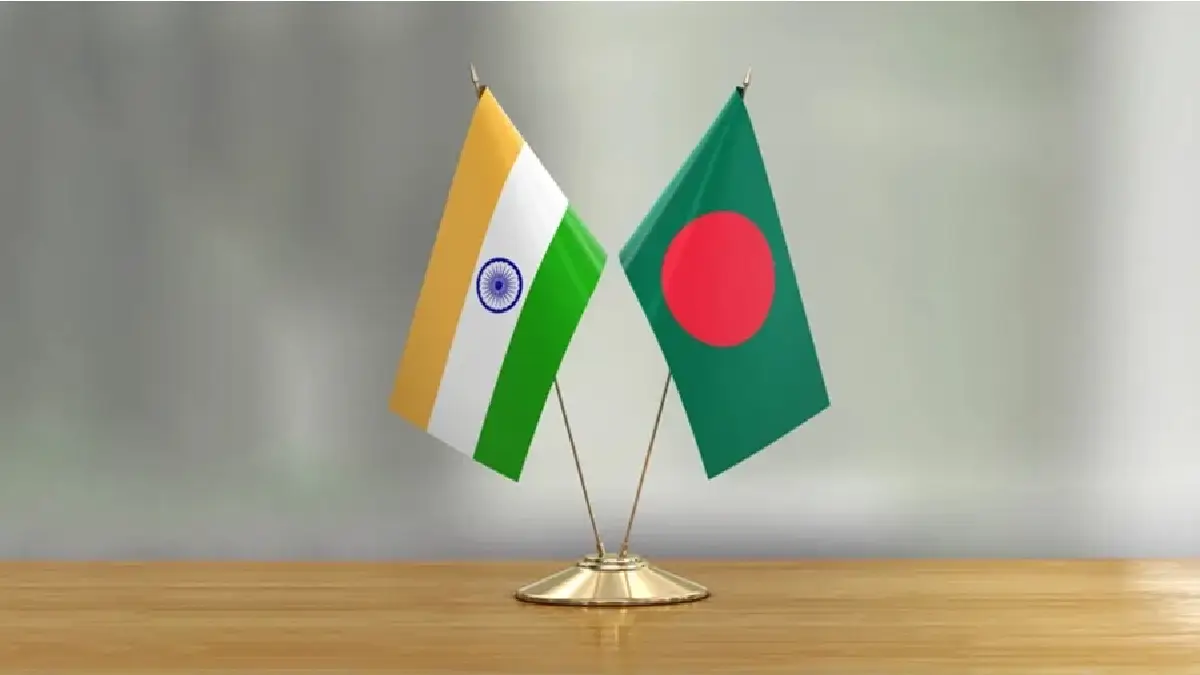 Bangladesh and India have engaged in discussions regarding the initiation of talks for a free trade agreement aimed at bolstering their economic ties. This noteworthy development emerged during an official-level meeting of the Joint Working Group on Trade (JWG) between the two nations, which took place in Dhaka last week.
The discussions, as outlined by the Indian Commerce Ministry, encompassed a wide array of bilateral issues. These included addressing port restrictions, laying the groundwork for the commencement of a Comprehensive Economic Partnership Agreement (CEPA), aligning standards, mutual recognition of standards, and ensuring the supply of essential commodities to Bangladesh.
These annual meetings serve as a crucial platform for both countries to delve into key trade-related concerns and explore opportunities for collaboration, trade expansion, technical cooperation, and diversification of their economic engagement.
CEPA, a variant of a free trade agreement, involves a substantial reduction or elimination of customs duties on a substantial portion of traded goods between the participating nations. Additionally, CEPA facilitates the easing of regulations to encourage trade in services and investments.
In the course of the meeting, discussions also revolved around matters pertaining to the enhancement of road and rail infrastructure, regional connectivity via multi-modal transportation, and the development or fortification of infrastructure at Land Customs Stations and Integrated Check Posts, as well as the establishment of border haats.
Notably, bilateral trade between the two nations has seen fluctuations, with it registering at $14.2 billion in the fiscal year 2022-23, compared to $8.13 billion in the preceding fiscal year 2021-22.