Asian shares head for worst month since Covid-19 started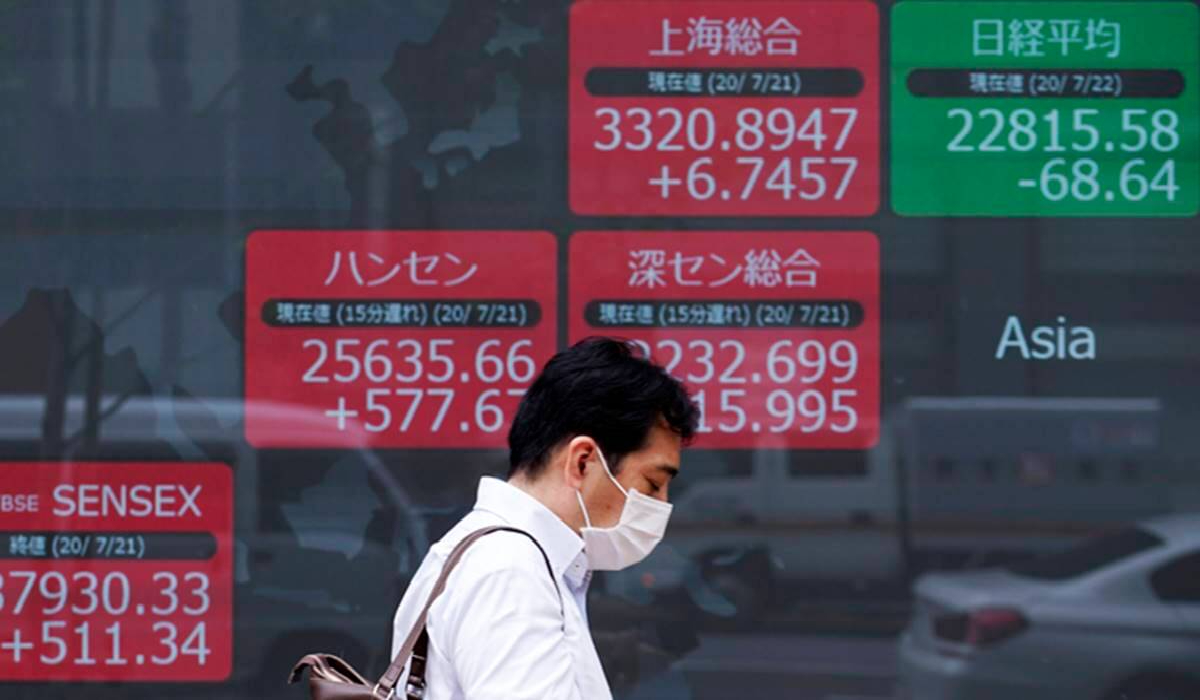 Asian shares on Friday were headed for their worst month since the onset of COVID-19, while jitters in currency and bond markets persisted over hawkish talk from central banks, worries about a global recession and rising geopolitical risk.
MSCI's broadest index of Asia-Pacific shares outside Japan was down 0.3pc, taking its monthly loss to a staggering 13pc – the largest since March 2020 when the nascent pandemic threw financial markets into chaos.
Japan's Nikkei tumbled 2.1pc, Australia's resources-heavy shares dropped 1.2pc, while Hong Kong and China's mainland blue-chips gave up earlier gains to trade slightly lower ahead of long holidays.
Barring a sharp reversal, Hong Kong shares were heading for their worst quarter since 2001 and Chinese blue-chips were set to record their biggest quarterly loss since a stock market meltdown in 2015.
Offshore risk appetite remained fragile. The pan-region Euro Stoxx 50 futures were up 0.1pc, FTSE futures eased 0.1pc and S&P 500 futures rose 0.1pc.
"The 'troubling triad' of rising rates, slowing growth and strong dollar have all intensified," said Timothy Moe, chief Asia-Pacific equity strategist at Goldman Sachs.
"We reduce our forecasts further and expect largely flat regional performance over the next two quarters with better returns on a 12-month view."
Japan's factories ramped up output in August and China's factory activity returned to growth this month, data showed, but that failed to soothe investors for long.
The Reserve Bank of India also raised the repo rate by 50 basis points to 5.90pc on Friday as widely expected, as it continues to battle painfully high inflation and a rapidly weakening rupee.
Currency traders remained edgy given the risk of central bank interventions. Sterling rose 0.3pc in thin and volatile trading to $1.12, having its best week since end of 2020, after intervention from the Bank of English to buy long-dated bonds calmed markets.
The dollar climbed 0.3pc against a basket of major currencies on Friday and is up 3.1pc for the month, the best since April.
The U.S. currency's relentless rise has pushed the yen, Chinese yuan and many emerging market currencies to long-term lows, piling pressures on policymakers to step in.
China's central bank has asked major state-owned banks to be prepared to sell dollars for yuan in offshore markets.
In Europe, Britain's gilt market has been roiled by government plans for heavy borrowing to finance spending.
Prime Minister Liz Truss said on Thursday she will stick to her plan to reignite economic growth, breaking her silence after nearly a week of financial market chaos.
German Chancellor Olaf Scholz also set out a 200 billion euro ($196 billion) "defensive shield", including a gas price brake and a cut in sales tax for the fuel, to protect companies and households from the impact of soaring energy prices.
That came as Europe braces for a double-digit inflation reading later in the day, as the European Central Bank voiced support for another big interest rate hike. German inflation accelerated to 10.9pc this month, far beyond market expectations.
"Increased uncertainty and risks – and higher interest rates – logically see higher volatility in financial markets. Even G7 countries are now trading like emerging markets," said Jan Lambregts, head of global economics and markets research at Rabobank.
"Indeed, markets now also see a far wider range of possible outcomes when it comes to FX and rate movements."
U.S. Treasuries stabilised somewhat after a renewed bout of selling on hawkish talks from Federal Reserve officials, with the yield on 10-year bonds up by 5 basis points to 3.7943pc.
The two-year Treasury yield rose a similar amount to 4.2188pc.
A strong U.S. jobs market, with weekly jobless claims hitting a five-month low, adds to the case for more aggressive tightening from the Fed.
Overnight hawkish comments from Fed officials offered no indication that recent foreign exchange and bond market drama will lead the central bank to back off from its rate hike course.
Further weighing on market sentiment, Russian President Vladimir Putin is scheduled to announce the annexation of four Ukrainian regions on Friday, a move the United Nations said would mark a "dangerous escalation" and jeopardize prospects for peace.
Oil prices eased. U.S. crude lost 0.3pc to trade at $81.04 a barrel while Brent crude fell 0.7pc to $87.89 per barrel.
Gold was slightly higher. Spot gold was traded at $1662.5 per ounce. ($1 = 1.0195 euros)
UN says: Extraordinary economic dev among BD's many achievements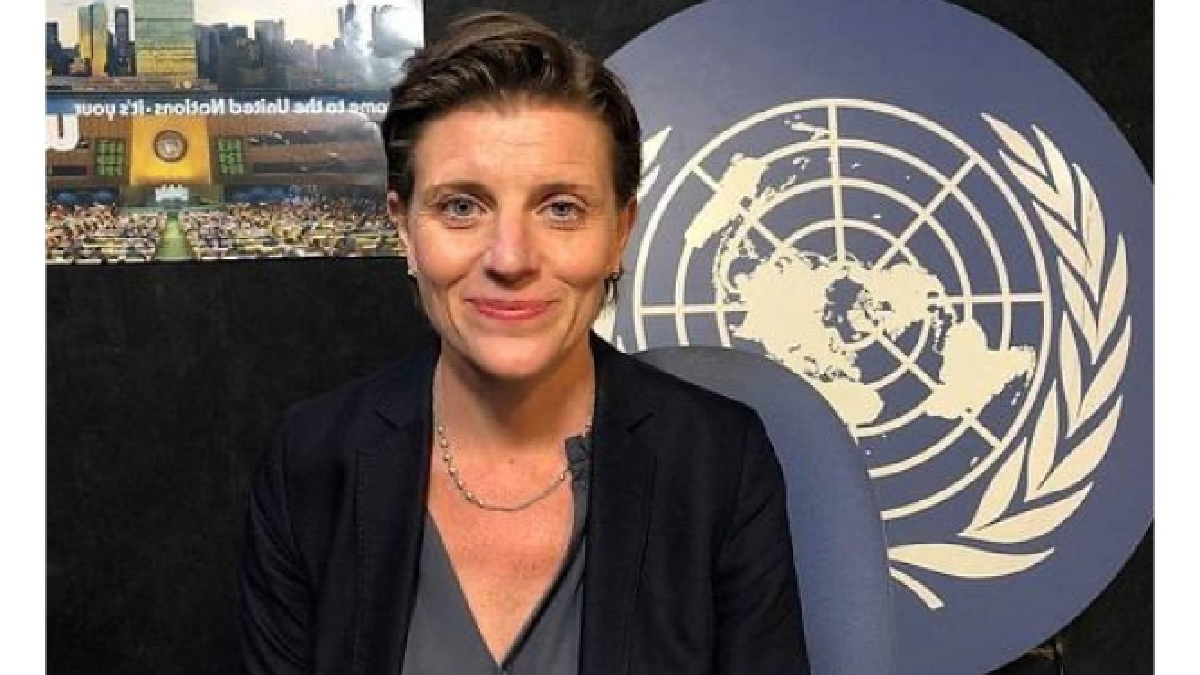 Greeting Bangladesh, the United Nations on Sunday (26th March) said Bangladesh has many accomplishments — extraordinary economic development, a significant cultural legacy, leadership on a global stage for climate-vulnerable countries, and immense generosity in welcoming and hosting nearly a million Rohingya refugees.
"The hospitality of Bangladesh's diverse people is just one of the many facets of a country that my colleagues and I have been fortunate to experience every day," UN Resident Coordinator in Bangladesh Gwyn Lewis said in a press statement on the occasion of the country's Independence Day.
"On behalf of the United Nations, I warmly congratulate the people of Bangladesh on the 52nd anniversary of independence," she said.
Over the last 52 years, Bangladesh has made impressive and remarkable achievements: evolving from a war-torn country to one of the leading economic powers in South Asia, standing at the threshold of upcoming graduation from least developed countries (LDCs) in 2026, and planned achievement of the sustainable development goals (SDG) by 2030, she said.
The UN fully supports Bangladesh's commitments to economic and sustainable development and appreciates the strong and long-lasting relationship with Bangladesh and our shared values.
The constitution of the country, which was adopted even before Bangladesh had formally become a member of the United Nations in 1974, guarantees fundamental human rights. The right to freedom of speech, religion, movement and assembly, the right to speak one's own language and other rights that are in line with the UN charter, said the UNRC.
"Wishing you all a Happy Independence Day!" — she concluded.
South Asian Bourse Shrinks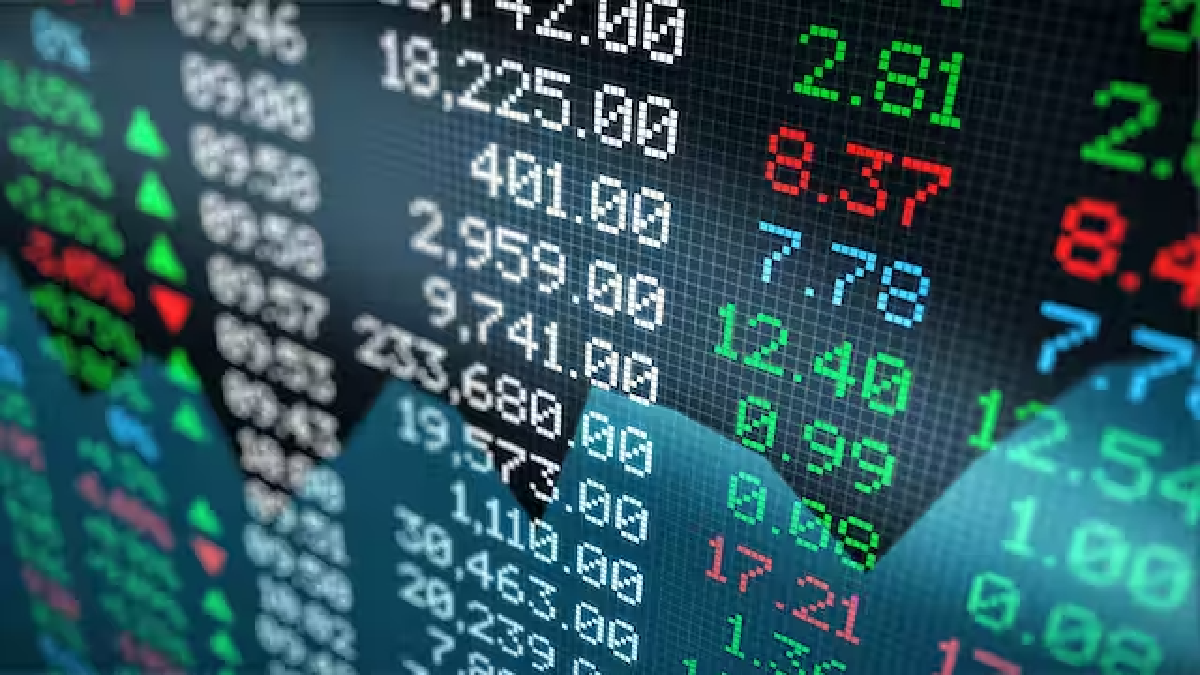 South Asian Bourse or Stock Markets dropped last week. Among them, the biggest fall was in the stock markets of India and Pakistan.
A review of South Asian markets shows that India's Bombay Stock Exchange (BSE) index BSE Sensex has dropped 462 points during the week. At the end of the week, the index stood at 57,527 points. On the other hand, the Nifty-50 index of the country's National Stock Exchange dropped by 467 points last week. At the end of the week, the index stood at 16,945 points.
Pakistan Stock Exchange Index 'KSE 100' lost 1,387 points last week. After a week of losing, the index settled at 39,942 points.
On the hand The Sri Lankan stock market hiked, the Colombo Stock Exchange index 'ASPI' lost 251 points in a week. After a week the index settled at 9,419 points.
Bhutan's stock market index 'BSI' hiked by 23 point and the index stood at 1,127 points throughout the whole week. Nepal's 'NEPSE' lost 18 points last week, as the index stands at 1,915 points.
Despite Banking turmoil in US, Interest rates Hikes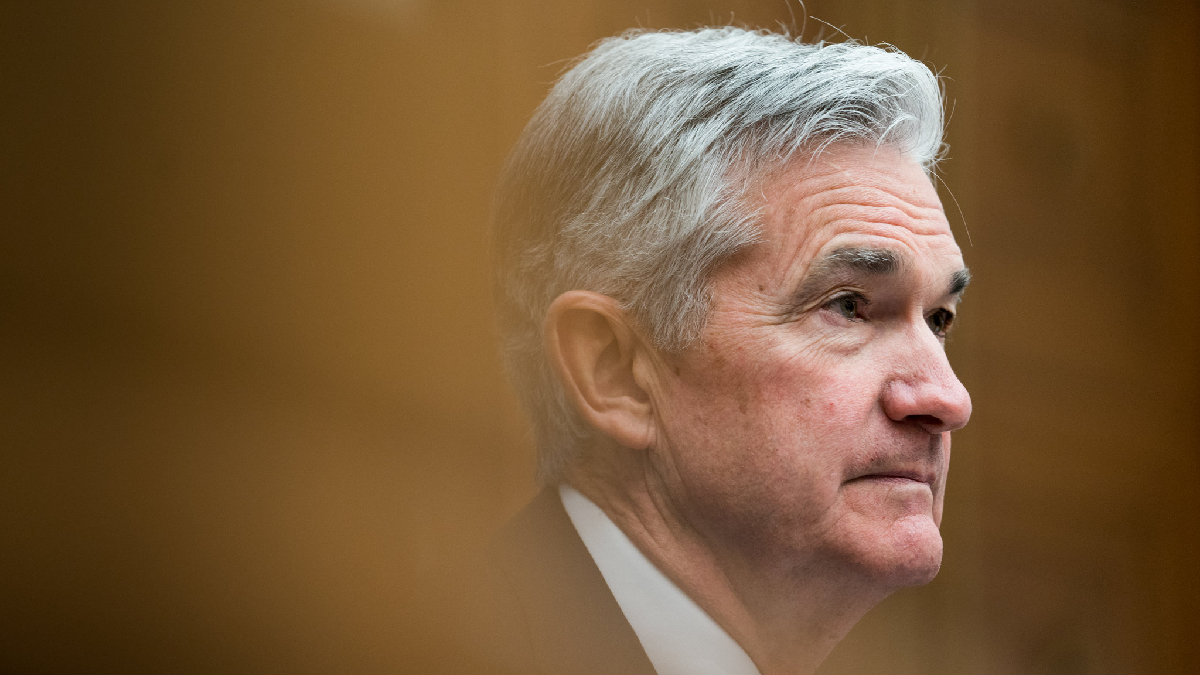 The US central bank has raised interest rates again, despite fears that the move could add to financial turmoil after a string of bank failures.
The Federal Reserve increased its key rate by 0.25 percentage points, calling the banking system "sound and resilient".
But it also warned that fallout from the bank failures may hurt economic growth in the months ahead.
The Fed has been raising borrowing costs in a bid to stabilize prices.
But the sharp increase in interest rates since last year has led to strains in the banking system.
Two US banks – Silicon Valley Bank and Signature Bank – collapsed this month, buckling in part due to problems caused by higher interest rates.
There are concerns about the value of bonds held by banks as rising interest rates may make those bonds less valuable.
Banks tend to hold large portfolios of bonds and as a result, are sitting on significant potential losses. Falls in the value of bonds held by banks are not necessarily a problem unless they are forced to sell them.
Authorities around the world have said they do not think the failures threaten widespread financial stability and need to distract from efforts to bring inflation under control.
Last week, the European Central Bank raised its key interest rate by 0.5 percentage points.
The Bank of England is due to make its own interest rate decision on Thursday, a day after official figures showed that inflation unexpectedly shot up in February to 10.4 percent.
Federal Reserve chairman Jerome Powell said the Fed remained focused on its inflation fight. He described Silicon Valley bank as an "outlier" in an otherwise strong financial system.
But he acknowledged that the recent turmoil was likely to drag on growth, with the full impact still unclear.
Economic impact
Forecasts released by the bank show officials expect the economy to grow just 0.4 percent this year and 1.2 percent in 2024, a sharp slowdown from the norm – and less than officials projected in December.
The announcement from the Fed also toned down earlier statements which had said "ongoing" increases in interest rates would be needed in the months ahead.
Instead, the Fed said: "Some additional policy firming may be appropriate".
The moves "signal clearly that the Fed is nervous", said Ian Shepherdson, chief economist at Pantheon Macroeconomics.
Wednesday's rate rise is the ninth in a row by the Fed. It lifts its key interest rate to 4.75%-5%, up from near zero a year ago – the highest level since 2007.
Higher interest rates mean the cost to buy a home, borrow to expand a business or take on other debt goes up.
By making such activity more expensive, the Fed expects demand to fall, cooling prices.
That has started to happen in the US housing market, where purchases have slowed sharply over the last year and the median sales price in February was lower than it was a year ago – the first such decline in more than a decade.
But overall the economy has held up better than expected and prices continue to climb faster than the 2% rate considered healthy.
Inflation, the rate at which prices climb, jumped 6% in the 12 months to February. The cost of some items, including food and airfare, is surging even faster.
Before the bank failures, Mr. Powell had warned that officials might need to push interest rates higher than expected to bring the situation under control.
The bank projections show policymakers expect inflation to fall this year – but less than expected a few months ago.
Still, they forecast interest rates of roughly 5.1% at the end of 2023 – unchanged since December – implying the Fed is poised to stop raising rates soon.
Mr Powell described the effect of the recent turmoil as the "equivalent of a rate hike".
He said the Fed may be able to raise its key rate less aggressively, if the turmoil in the financial system prompts banks to limit lending, and the economy to slow more quickly.
But he repeated that the Fed would not shy away from its inflation fight.
"We have to bring down inflation down to 2%," he said. "There are real costs to bringing it down to 2% but the costs of failing are much higher."