JCI Dhaka Entrepreneurs Elects Executive Committee to Drive Positive Change in 2024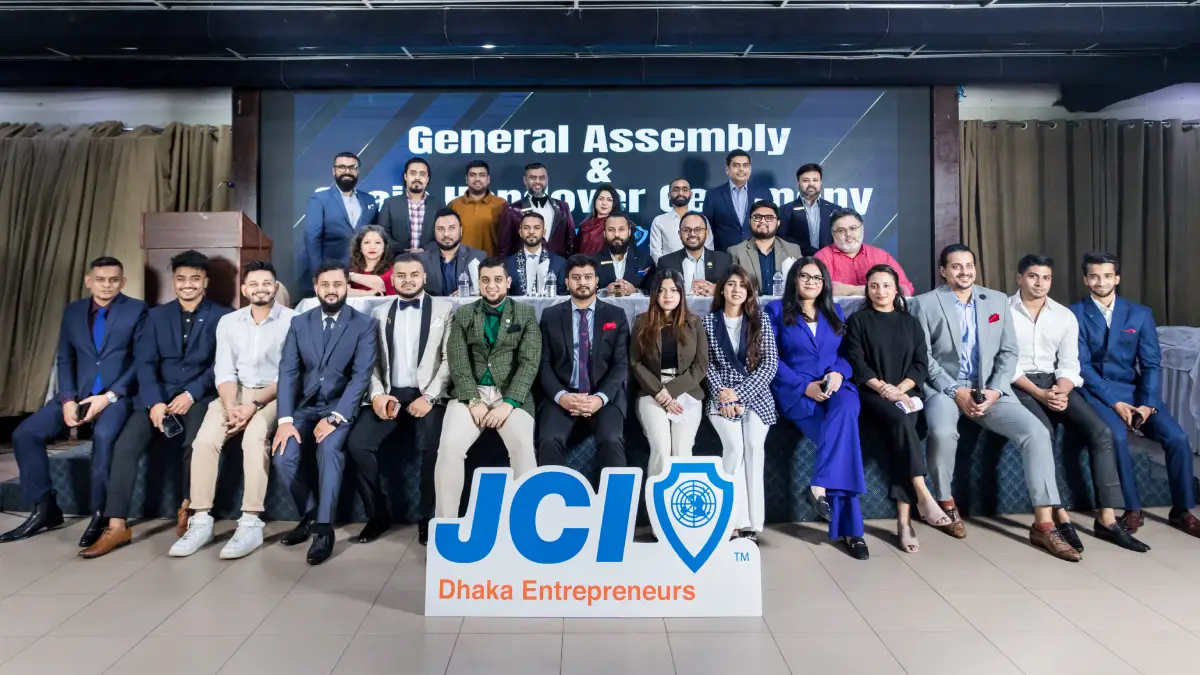 The newly appointed Executive Committee for the year 2024 of Junior Chamber International (JCI) Dhaka Entrepreneurs was recently unveiled during the organization's General Assembly on November 8th.
Lisanul Hoque has been appointed as the Local President, with Md Navid Arefin Khan holding the position of Immediate Past Local President (IPLP). Aushi Chowdhury is the Deputy Local President, and the Executive Vice Presidents are Shariful Alam Shabuj and Redwan Hossain.
In response to his election as Local President, Lisanul Hoque expressed his deep honor and commitment to the role, emphasizing the importance of JCI Dhaka Entrepreneurs in positively impacting the community. He highlighted his dedication to working closely with members and partners to promote innovation, empower youth, and foster inclusivity, aiming to contribute to the growth and success of the organization.
The committee also comprises dedicated individuals such as Vice President Rafsan Mahmud, Sadia Tabassum Haque, Yasmin Fatiha Alam, Rafsan Ahsan, Secretary General Mehraj Ahmed Udoy, Treasurer Hamida Akhter Ikra, and General Legal Counsel Md Farraz Al Kashem. Monem Shahriar heads the Digital Committee, and Directors include Sams Eshrak Abir, Sakib Zubair Naim, Shamma Salwa Chowdhury, Sadab M Fahim, Muntasir Alam Chowdhury, Sakib Tazwar, Srabonti Hasan, and Monmoy Jahan Shorna. Senator Arefeen Raafi Ahmed, the 2021 JCI Dhaka Entrepreneurs Past Local President, served as the Election Commissioner for this year's appointments.
Junior Chamber International (JCI) is an organization of energetic young people aged between 18 and 40. JCI's headquarter is located in St. Louis, Missouri, USA. It has operations in more than 38 local organizations in Bangladesh.

Bengal Group of Industries, BRAC Forge Partnership to Boost Graduate Employability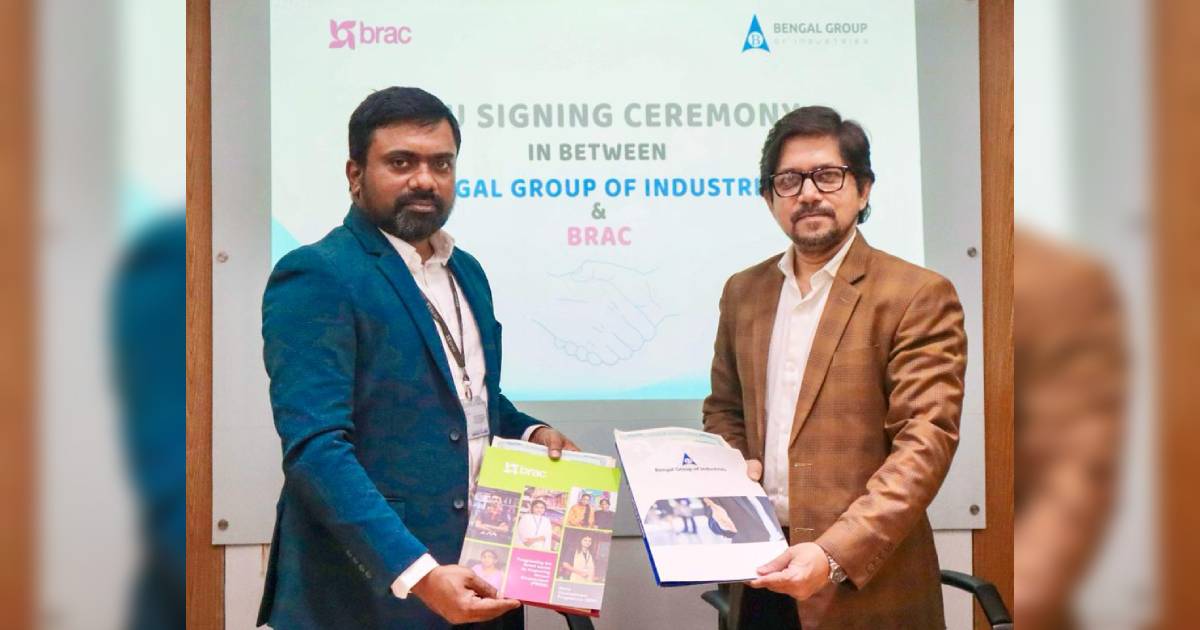 On the 27th of November, 2023, Bengal Group of Industries, a distinguished conglomerate in Bangladesh, and BRAC, one of the world's largest non-governmental development organizations, formalized a strategic alliance through the signing of a Memorandum of Understanding (MOU) at Bengal House. The primary objective of this MOU is to foster collaboration in the development and employment opportunities for fresh graduates.
This collaborative initiative signifies a significant stride in the realms of educational and professional advancement. The partnership endeavors to bridge the divide between academia and industry, ensuring that graduates are not only academically proficient but also possess the practical skills demanded by the ever-evolving job market.
The terms of the MOU outline that Bengal Group of Industries, with its diverse business portfolio, will share invaluable insights into industry trends, job market requirements, and potential employment prospects for graduates. Meanwhile, BRAC, leveraging its expertise in education, training, and development, will focus on grooming and preparing graduates for the challenges of the professional world.
The signing ceremony was executed by Hasan Taiab Imam, Group Head-HR of Bengal Group of Industries, and Md. Al Imran, Head of Operations for BRAC Skills Development Programme. Taiab expressed enthusiasm about the collaboration, emphasizing the joint effort's aim to equip graduates with the skills demanded by today's dynamic business environment.
"We are excited about this collaboration with Bengal Group of Industries," said Imran. "This partnership reflects our joint commitment to empowering young talents with the necessary skills and knowledge to thrive in the competitive job market."
The ceremony was attended by representatives from both organizations, including Barrister Mahbubur Rahman, Chief Administrative Officer, Md. Hasanuzzaman, Lead HR Operations, Tasnim Fatema Rahman, Lead People, OD, ER & Culture, Mst. Sohel Saedatun Easmin, Lead Learning & Development, Mahfuzul Haq, Asst. Manager-HRD from Bengal Group of Industries and Debangshu Ghosh, Operations Manager- BRAC Skills Development Program, Mosabbir Reza, Employment Officer- BRAC Skills Development Program from BRAC. Barrister Rahman from Bengal, said," The event served as a platform for dialogue on future initiatives and collaborative projects that will be undertaken to achieve the shared goals of the partnership."
This alliance echoes the broader commitment of both Bengal Group of Industries and BRAC to contribute to the socio-economic development of the region by cultivating a skilled and empowered workforce.
Bangladesh Finance Initiates 'Green Deposit' for Sustainable Savings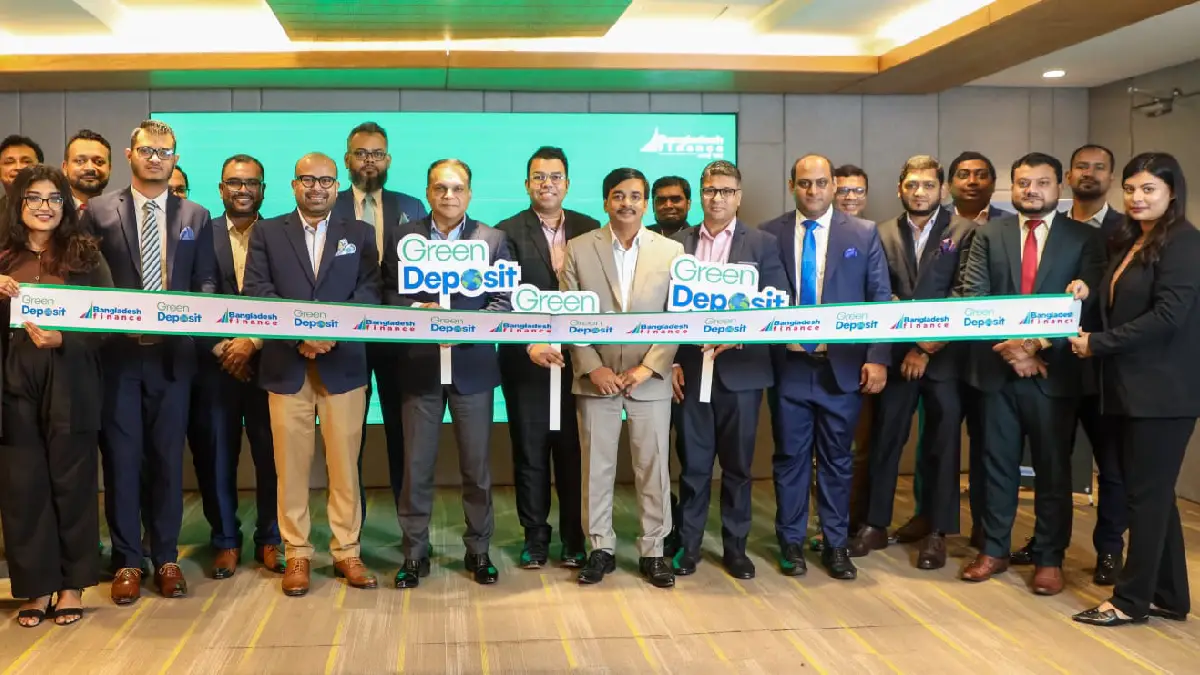 Bangladesh Finance has launched a groundbreaking financial product called the 'Green Deposit' as part of its commitment to steering the country towards a sustainable economy. The Chairman, Manwar Hossain, and the Managing Director and CEO, Md. Kyser Hamid, officially introduced the product at an event hosted by Bangladesh Finance at the Dhaka Chamber of Commerce and Industry in Motijheel on Thursday evening, November 16, 2023.
The Chairman highlighted the significance of the 'Green Deposit,' emphasizing its role as an innovative initiative designed to direct customers' savings toward social responsibility. The primary focus is on supporting initiatives related to sustainable development, providing opportunities for emerging entrepreneurs, especially women, and contributing to the creation of not only economically self-reliant communities but also a sustainable and environmentally friendly world.
The Managing Director and CEO further underscored the product's importance, stating that the objective is to leave a habitable world for future generations. By preventing the adverse effects of natural calamities, particularly those related to the greenhouse effect, it becomes possible to protect the environment. In alignment with government and Bangladesh Bank initiatives aimed at achieving net-zero carbon emissions, Bangladesh Finance has introduced the 100% eco-friendly financial product, the "Bangladesh Finance Green Deposit."
The 'Green Deposit' establishes a unique platform where deposits are exclusively tied to Green Financing accounts. Going beyond a conventional account, this platform empowers customers to contribute actively to the country's sustainable development, allowing them to be recognized in terms of their carbon footprint. It serves as a milestone towards building a socially responsible and environmentally sustainable society, contributing to the vision of a Green Bangladesh with a robust and eco-friendly economy. Officials from Bangladesh Finance were present at the event to mark this significant initiative.
Arefeen Raafi Ahmed Elected Executive Vice President of JCI Bangladesh for 2024.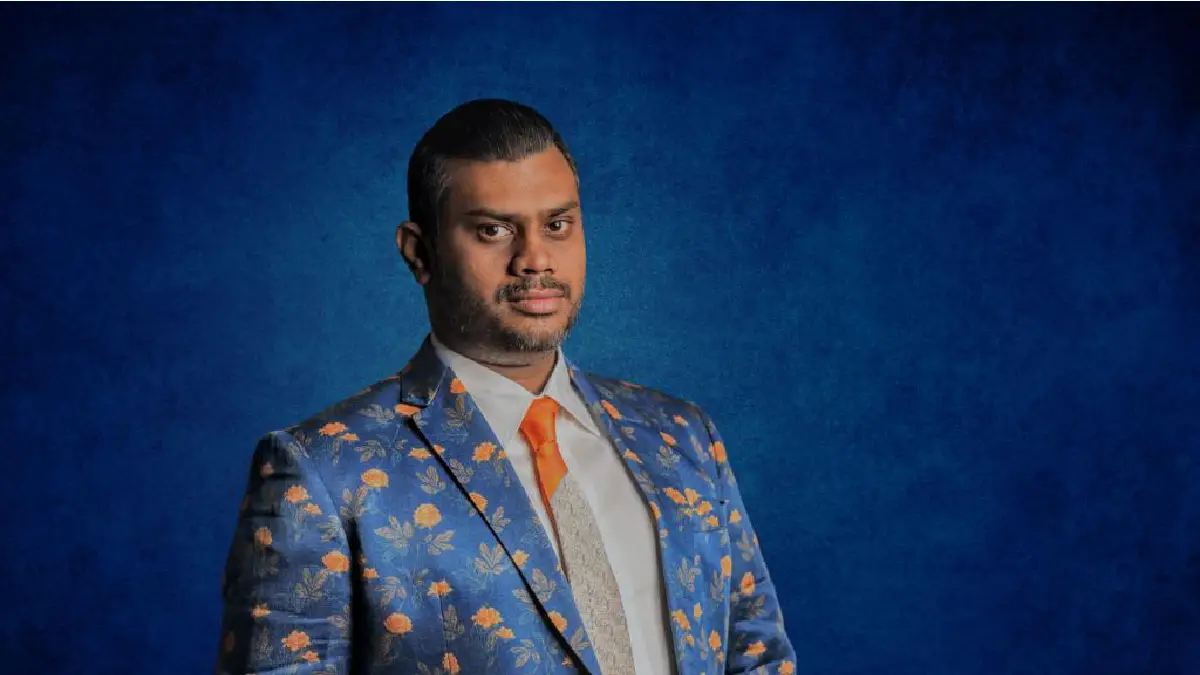 Arefeen Raafi Ahmed has secured the position of Executive Vice President in the newly formed national executive committee of Junior Chamber International (JCI) Bangladesh for the year 2024.
The election took place during the National General Assembly held at Le Meridien Dhaka. Imran Kadir, a media personality, has been chosen as the new national president, and Seyed Mosayeb Alam Eikiyo is the new deputy national president of the committee. Besides, three other executive vice presidents are Abdullah Safi, Eazaz Mohammed, Nazmul Hossain.
The voting, conducted by Niaz Morshed Elite, the immediate past national president of JCI Bangladesh, occurred on Saturday, and the elected board will serve for the tenure of 2024. Arefeen Raafi Ahmed, holding a B.Sc. in ICT from The University of Western Sydney, Australia, is currently the Executive Director of Techno Drugs Ltd. With over 11 years of experience leading teams in various sectors, he is also the Managing Director of Pulse Tech Ltd., a prominent healthcare technology company in Bangladesh, and Greentech Holidays Ltd., a travel and tourism-based industry. Arefeen Raafi Ahmed previously served as the Local President of JCI Dhaka Entrepreneurs in 2021 and as the National Vice President of JCI Bangladesh in 2023. He attained JCI Senatorship in 2021.
Arefeen Raafi Ahmed, the newly elected Executive Vice President, expressed his focus on empowering JCI members by recognizing and utilizing their unique skills, talents, and perspectives. He is committed to offering opportunities for skill development, mentorship, and networking to ensure every member reaches their full potential. His vision aims to create a positive impact on communities, empower members, and strengthen the connectedness of JCI Bangladesh.
Junior Chamber International (JCI), an international leadership development platform for individuals aged 18-40, operates globally from its headquarters in St. Louis, Missouri, USA. Presently, JCI has a presence in 120 countries with over 200,000 young individuals worldwide. In Bangladesh, there are currently more than 38 local organizations of JCI tirelessly working towards youth empowerment.