Russia says Ukraine is to blame for Crimea Bridge Blast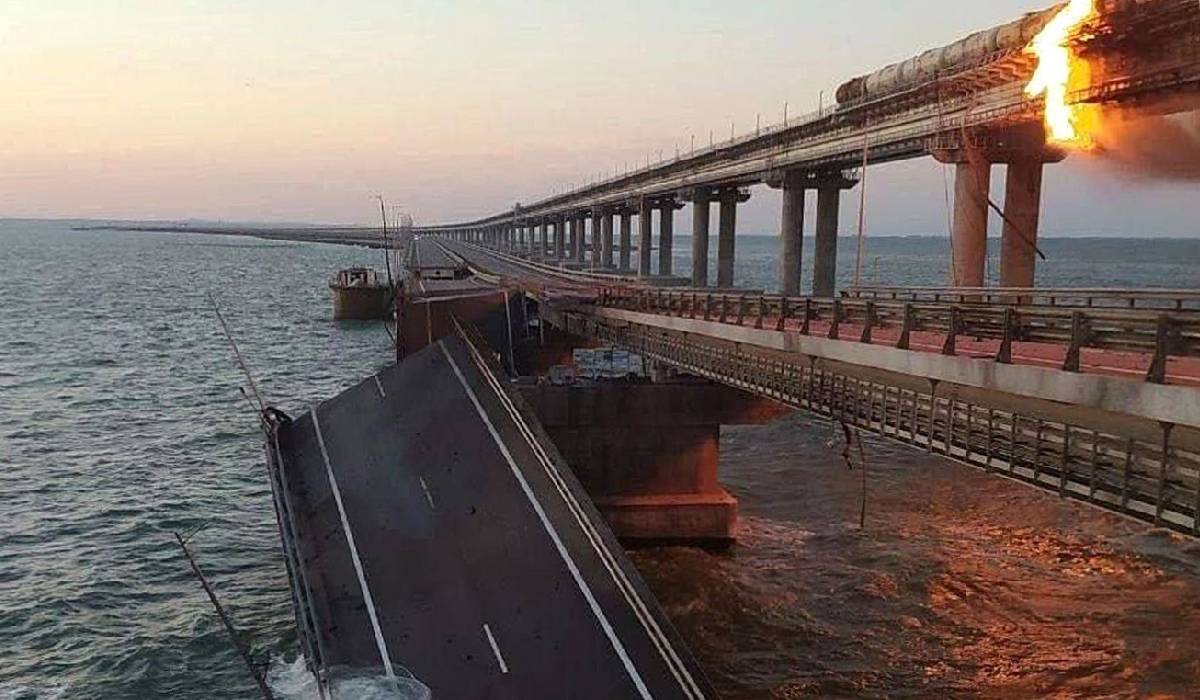 Russian President Vladimir Putin blamed Ukraine of orchestrating what he called a terrorist attack on a key bridge linking Russia and Crimea, as he prepared to hold a meeting of his security council on Monday, 10 October.
"There is no doubt. This is an act of terrorism aimed at destroying critically important civilian infrastructure," Putin said on Sunday in a video on the Kremlin's Telegram channel.
"This was formulated, carried out and ordered by the Ukrainian special services."
Security Council Deputy Chairman Dmitry Medvedev said ahead of Monday's meeting that Russia should kill the "terrorists" responsible for the attack.
"Russia can only respond to this crime by directly killing terrorists, as is the custom elsewhere in the world. This is what Russian citizens expect," he was quoted as saying by the state news agency Tass.
A blast on Saturday on the bridge over the Kerch Strait, a major supply route for Moscow's forces in southern Ukraine, prompted gleeful messages from Ukrainian authorities but no claim of responsibility.
The bridge is also a vital artery for the port of Sevastopol, where the Russian Black Sea fleet is based, as well as an imposing symbol of Russia's 2014 annexation of the Crimean peninsula.
The damage to the bridge came amid battlefield defeats for Russia and growing concerns that Moscow could resort to nuclear weapons after Putin repeatedly cautioned the West that any attack on Russia could provoke a nuclear response.
Putin on Sunday met Alexander Bastrykin, the head of Russia's Investigative Committee, who presented findings of an inquiry into what he said was the explosion of a vehicle and subsequent fire on the bridge.
Bastrykin said the vehicle had traveled through Bulgaria, Georgia, Armenia, North Ossetia and Russia's Krasnodar region before reaching the bridge. Among those who helped Ukrainian special services prepare were "citizens of Russia and foreign countries," Bastrykin added in the video on the Kremlin's Telegram channel.
Oleksandr Kovalenko, a military analyst and head of the website Information Resistance, told Espreso TV website, a digital broadcaster well-known in Ukraine, that Russia may intensify attacks on civilian targets after the explosion on the Crimea bridge.
"This probably means missile attacks on border areas – Sumy and Chernihiv regions. It could also mean using missiles and (Iranian-made) Shahed-136 drones to hit even deeper into Ukrainian territory," he said.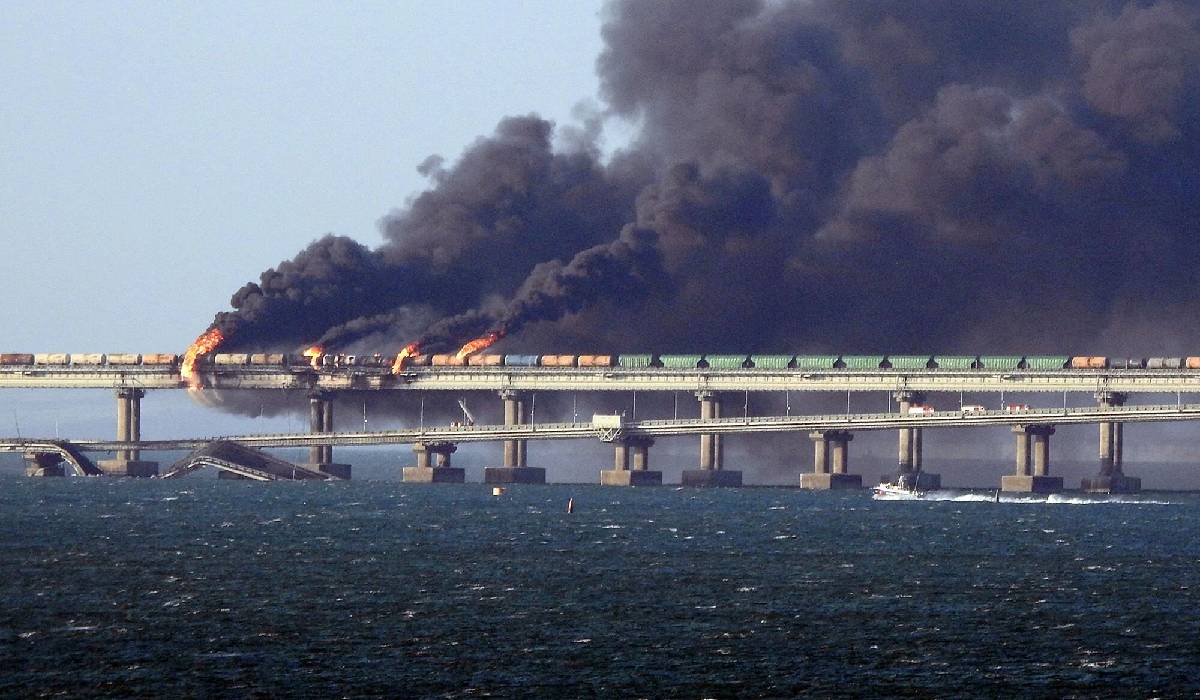 Images showed part of the bridge's roadway blown away, although rail services and partial road traffic resumed.
The Russian transport ministry, quoted by RIA news agency, said nearly 1,500 people and 162 heavy cargoes had traveled by ferry across the Kerch Strait since the explosion.
Putin opened the 19-km (12-mile) bridge linking Crimea to Russia with great fanfare in 2018.
Russia's defense ministry said on Saturday its forces in southern Ukraine could be "fully supplied" through existing land and sea routes.
Fresh Attack On Zaporizhzhia
Overnight shelling destroyed an apartment building in the city of Zaporizhzhia, causing injuries, regional Governor Oleksandr Starukh said early on Monday.
The pre-dawn strikes were the third such attack against the region in four days. A strike on an apartment in the city on Sunday killed at least 13 people and injured 87 others, including 10 children, according to Ukrainian officials.
Russian aircraft launched at least 12 missiles in Sunday's attack, partially destroying a nine-storey apartment block, leveling five other residential buildings and damaging many more, Starukh said on state-run television.
The wounded included 11 children, Ukrainian President Volodymyr Zelensky said, condemning the attack as "absolute evil".
"This was a deliberate hit. Whoever gave the order and whoever carried it out knew what they were targeting," he said in a video address.
Zaporizhzhia city, about 52 km (30 miles) from a Russian-held nuclear power plant, has been under frequent shelling in recent weeks, with 19 people killed on Thursday.
Emergency workers and firefighters cordoned off the nine-storey building and dug for survivors and casualties in the smoldering rubble of a massive central section that had collapsed after Sunday's attack.
Vladimir Rogov, an official in the Russian-installed administration in Zaporizhzhia, said Ukrainian forces had shelled the city for "propaganda purposes".
Most of the Zaporizhzhia region, including the nuclear plant, has been under Russian control since the early days of Russia's invasion in February. The capital of the region, Zaporizhzhia city, remains under Ukrainian control.
Russia denies targeting civilians.
US To continue arming Ukraine
The White House on Sunday dropped direct comment on the bridge blast but said the United States would continue to arm Ukraine.
Kyiv demands that Russian forces leave the Black Sea peninsula, as well as Ukrainian territory they have seized in the invasion Putin launched in February.
Ukraine has recaptured more than 1,170 square kilometers (450 square miles) of land in its southern Kherson region since launching the start of its counterattack against Russia in late August, a military spokesperson said on Sunday.
Ukraine achieved lightning success with its offensive in the northeast, but its drive in the south to wipe out a Russian foothold on the west bank of the vast Dnipro River has been less rapid.
'BD can attract more investment if they assure less corruption than other markers'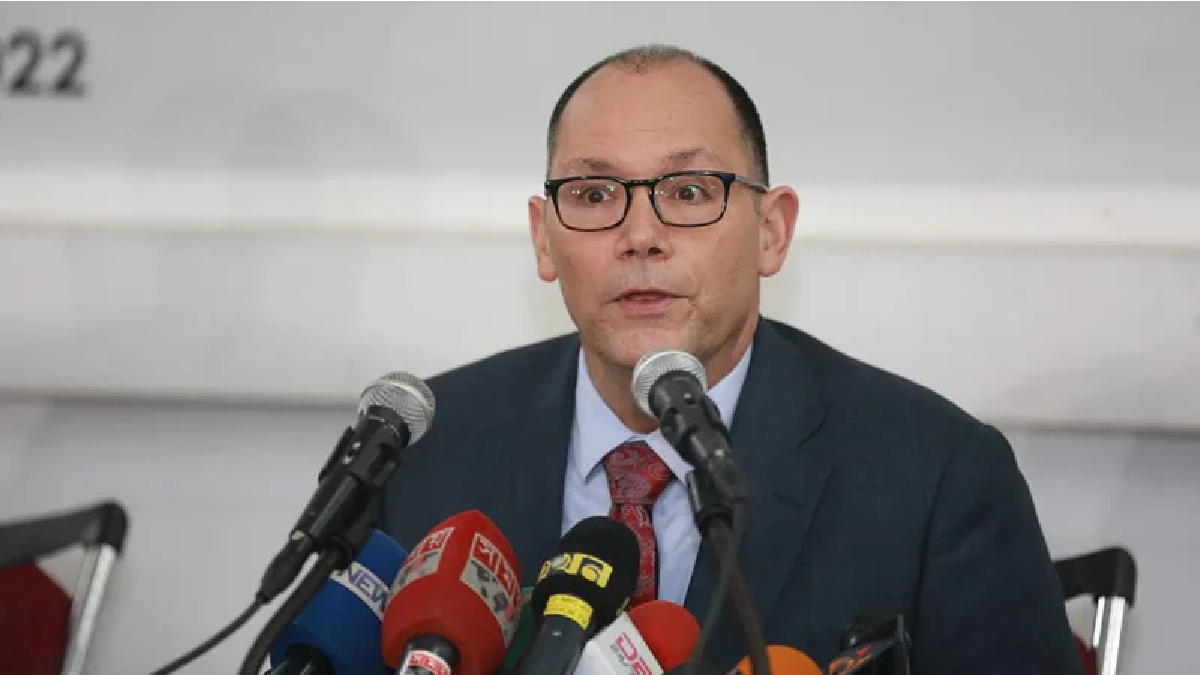 If Bangladesh can assure US citizens and investors that corruption is less prevalent here than in other markets, it will likely attract more investment, said US Ambassador Peter Haas.
"Corruption is a parasite that feeds on the resources of a society and drains it of its strength. It can devastate every level of business and government," the ambassador said during the "Call to Action Against Corruption Summit" held at the Pan Pacific Sonargaon Hotel in Dhaka on Tuesday (21 March).
He said the United States is committed to working with Bangladesh to eliminate corruption, to enable Bangladeshi citizens to enjoy lives of dignity and inviting more international trade and foreign investment.
"We support initiatives that help Bangladeshi businesses meet international standards and regulations, making them more competitive in the global market."
By promoting ethical business practices, a more level playing field can be created for businesses of all sizes and encourage more foreign investment, said Peter Haas.
Bangladesh has many advantages that potential investors would find attractive, he said, adding, "But as American business leaders tell me: multi-national firms have options on where they invest."
He said those will choose whichever country has the lowest levels of corruption, the fewest bureaucratic obstacles, the greatest respect for rule of law, and the best logistics infrastructure for their business.
So, if Bangladesh can attract more investment only by assuring citizens and investors that corruption is less prevalent here than in other markets, he said.
The US Agency for International Development, USAID, has partnered with Bangladesh's Registrar of Joint Stock Companies to launch an online registration process for new businesses. This makes registering new businesses more transparent, faster, and more affordable.
The USAID has also worked with the Bangladesh National Board of Revenue to establish Authorized Economic Operators. This has empowered the private sector, instead of the government, to release shipments at ports.
As a result, the process has become more transparent and raised the level of trust between the private sector and the government.
The US Department of Commerce's Commercial Law Development Program (CLDP) works with the Private Public Partnership Authority Bangladesh to conduct workshops to improve the legal and business environment of Bangladesh.
The CLDP also works with Dhaka North City Corporation (DNCC) to improve municipal governance by improving fiscal transparency. Under this program, the CLDP brought a DNCC delegation, including the mayor, to Miami in January.
The US Department of Justice trains investigators and attorneys in the Anti-Corruption Commission on such topics as how to investigate and prosecute money laundering, how to use electronic evidence, and how to investigate financial crimes.
It has also fostered a relationship between Bangladesh's Financial Intelligence Unit and the International Anti-Corruption Coordination Centre.
The United States is committed to holding corrupt officials accountable for their actions. This can take various forms, said US Ambassador Peter Haas.
South Asian Index drops on the outgoing week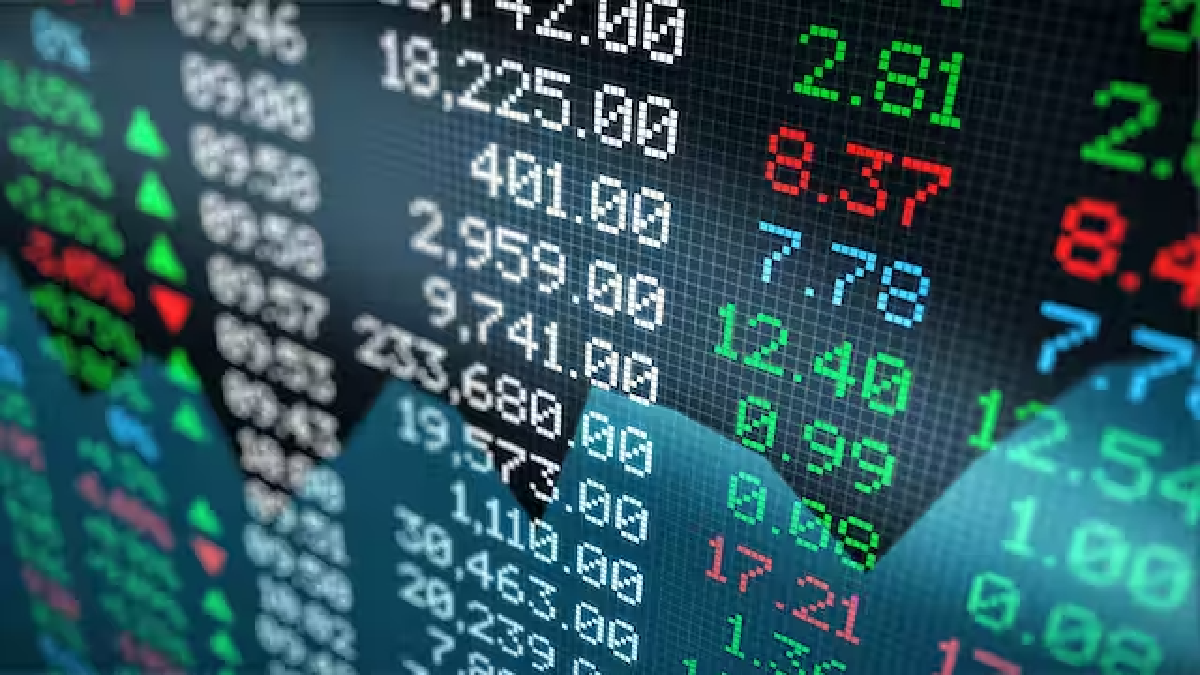 South Asian Stock Markets dropped last week. Among them, the biggest fall was in the stock markets of India and Pakistan.
A review of South Asian markets shows that India's Bombay Stock Exchange (BSE) index BSE Sensex has dropped 1,146 points during the week. At the end of the week, the index stood at 57,989 points. On the other hand, the Nifty-50 index of the country's National Stock Exchange dropped by 312 points last week. At the end of the week, the index stood at 17,412 points.
Pakistan Stock Exchange Index 'KSE 100' lost 464 points last week. After a week of losing, the index settled at 41,329 points.
On the hand The Sri Lankan stock market hiked, the Colombo Stock Exchange index 'ASPI' gained 64 points in a week. After a week the index settled at 9,670 points.
Bhutan's stock market index 'BSI' hiked by 21 point and the index stood at 1,104 points throughout the whole week. Nepal's 'NEPSE' lost  69 points last week, as the index stands at 1,933 points.
BIDA, LABCCI signed MoU to boost trade and investment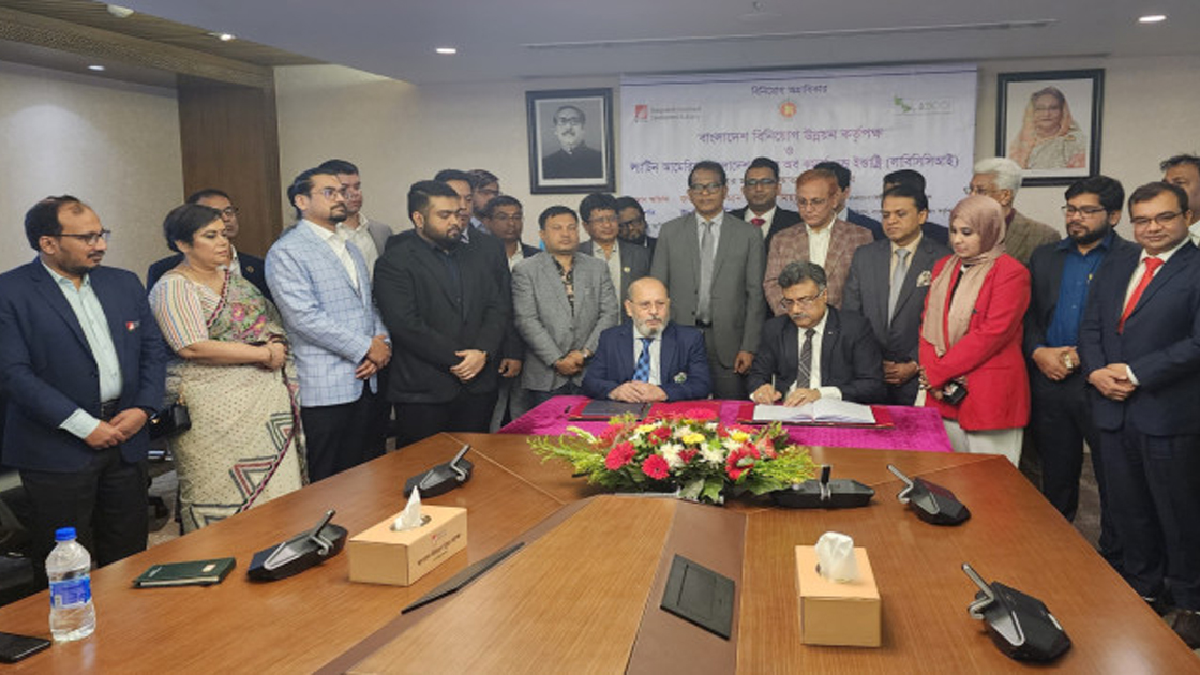 LABCCi: The Latin America-Bangladesh Chamber of Commerce and Industry signed a Memorandum of Understanding (MoU) with Bangladesh Investment Development Authority (BIDA) to boost trade and investment between Bangladesh and Latin America.
Bida Executive Chairman (Senior Secretary) Lokman Hossain Miah attended as the chief guest at the MoU signing ceremony held at the Bida office in the capital on Wednesday (15 March).
LABCCI President Md Anwar Shawkat Afser and Bida Marketing and Communication Executive Member (Additional Secretary) Md Matiur Rahman signed the MoU on behalf of their respective sides.
At the ceremony, the Brazilian Embassy in Dhaka Commercial Specialist Nahid Ferdousi assured that Brazil is very much interested in tying up with Bangladesh in all aspects.
Md Anwar Shawkat Afser said that a new era has been started by the MoU signing ceremony.
"LABCCI now got the affiliation from the Prime Minister's Office of Bangladesh, Bida. Now business societies from Latin American countries may get more confidence to invest and trade in Bangladesh through the collaboration of LABCCI," he said.
The LABCCI president highlighted the upcoming event "Bangladesh Investment B2B (Business to Business) Event in Latin America 2023" which will be jointly organised by Bida, DBCCI and LABCCI in the Netherlands, Belgium, Luxembourg, Argentina and Brazil on 6-17 March 2023.
Representatives from the ministries of foreign affairs and commerce, Bida, Beza, Hi-Tech Park Authority and high-profile Bangladeshi and European businessmen will participate in the mega event.
Salman Fazlur Rahman, private industry and investment advisor to the prime minister, will lead the delegation in the Netherlands, Belgium, Luxembourg, Argentina and Brazil.
Bida Executive Chairman Lokman Hossain Miah assured full support for this delegation, saying that the present government led by Prime Minister Sheikh Hasina created a friendly environment for businessmen as EPZs will provide a safe zone for foreign investors in Bangladesh.
In the last 15 years, Bangladesh's economy has changed dramatically. People's incomes have increased and their lives have improved. By 2027, another 3.5 million people will enter the middle class, he added.
"Bangladesh is not only a huge domestic market of 17 crore people, but with proper investment, the consumer market of about 300 crores in South Asia including India and China can be accessed from here," said the Bida executive chairman, adding that Bangladesh is one of the top safe investment destinations in the world.
He appreciated the LABCCI board of directors for their initiative to attract FDI from the Latin America region as well as from Europe.