British Popstar Dua Lipa got Albanian PR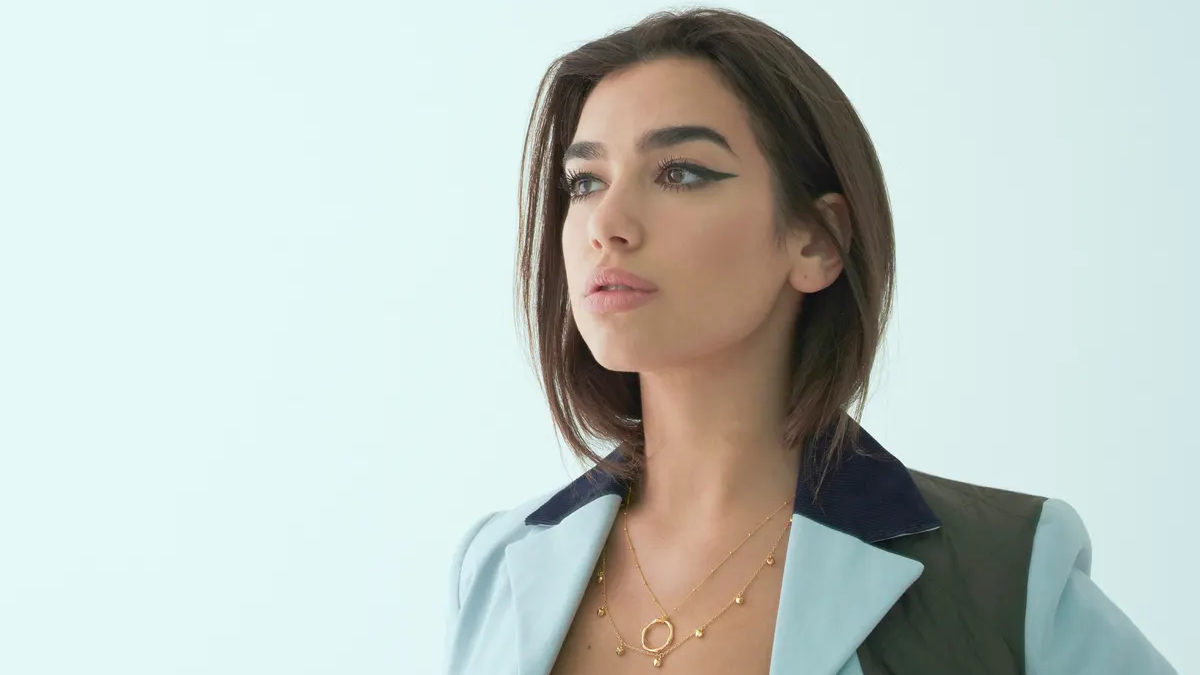 Albania's President Incumbent Bajram Begaj on Sunday (27 November) granted citizenship to British pop star of Albanian origin Dua Lipa, as what he said was the artist's role in spreading Albanians' fame globally through her music.
President Bajram Begaj said Lipa was granted citizenship ahead of Albania's 110th anniversary of independence from the Ottoman Empire. Begaj said he considered it an honor to do so because Lipa has made Albanians famous throughout the world.
"I will be an Albanian with papers too," popstar Dua Lipa said before taking her citizenship oath at Tirana city hall.
Lipa was born in London in 1995 to immigrant Albanian parents Anesa and Dukagjin Lipa from Kosovo.
Lipa, who started singing at five years old, was musically influenced by her father, a former singer and guitarist of a rock band. She started to post her songs in YouTube when she was 14. Her first debut studio album was released in 2017. In 2019 she won the Grammy Award for Best New Artist.
Together with her father, she co-founded the Sunny Hill Foundation in 2016 to raise funds with annual concerts held in her native Kosovo to help people experiencing financial difficulties.
"It is an indescribable great joy with such acceptance, love and everything," said Lipa. The artist then took a passport photo, was fingerprinted and signed an application form for an identity card and passport.
Lipa will wrap up her annual concert tour in Tirana's main Skanderbeg Square on Monday to commemorate Independence Day.

9 Bangla Dramas to Watch During Eid-ul-Fitr 2023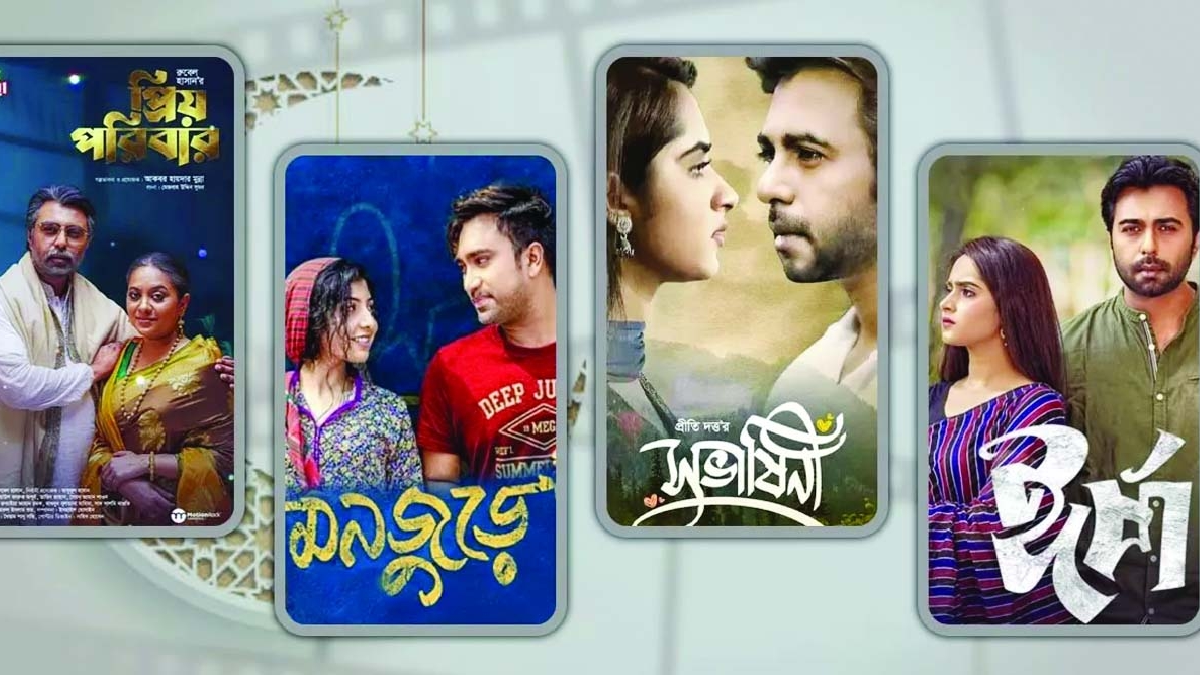 Like every year, television channels, OTT platforms, and production houses in Bangladesh are gearing up for week-long festivities. One of the largest parts of the entertainment bonanza of the Eid-ul-Fitr 2023 is the Bengali Eid Natoks, telefilms, and web series. This year too, Bengali dramas performed by renowned artists are lined up to entertain the viewers during the Eid holidays. Let's have a look.
Priyo Poribar
Like every year, the popular TV actor Apurba features in several upcoming Eid projects including Priyo Poribar.
In Priyo Poribar, Apurba plays the role of an elderly patriarch of a middle-class family. The storyline shows how a family-head deals with his growing children, and changing times. The struggle of a father to hold onto his family makes up the premise of the telefilm. Veteran actress Tarin will be seen alongside Apurba in the lead role.
With the story by Mezbah Uddin Sumon, the telefilm is directed by Rubel Hasan. The telefilm will be available on Club 11 Entertainment's official YouTube channel.
Shubhashini
Shubhashini is another project of Apurba this Eid ul Fitr. Keya Payel also stars in this drama. The story follows a quintessential romance between two different people who came across each other by chance.
Shubhashini has been directed by Syed Shakil with the story from Mezbah Uddin Sumon. In addition to Apurba and Keya Payel, viewers will see Dilara Zaman, Samanta Shimu, and Khalequzzaman in supporting roles.
The telefilm will be broadcasted on Maasranga TV.
Irsha
Following Shubhashini, viewers will see another Apurba–Payel pair up in Irsha. This is a story of two couples constantly finding each other's opposition. Yet the storyline will show how the couple overcame the crisis and stayed together.
Irsha is directed by Syed Shakil while the script is written by Mezbah Uddin Sumon. The telefilm will be available this Eid ul Fitr on CMV Entertainment's official YouTube channel.
Eid Salami
Jovan and Samira Khan Mahi are pairing up for a rom-com Eid telefilm named Eid Salami. The telefilm is produced by Shahed Ali Pappu and will be directed by Rafat Mozumder Rinku. It is based on the story by Jobaed Ahsan.
The telefilm will be available this Eid on CMV Entertainment's official YouTube channel.
Nithar Kolahol
Nazia Haq Orsha made a terrific comeback to small screens last year. This year too, she has a few projects lined up for Eid. Yash Rohan also stars in this drama. The story follows Yash who is a photographer and Orsha whom he's head over heels for.
The story of the telefilm has been developed by Asaduzzaman Sohag with direction from Subrata Sanjib.
Nithar Kolahol will be broadcasted on NTV on the 4th day of Eid.
Doi Fuchka
Doi Fuchka is presented under the banner of Impress Telefilms and Channel i. Like every year, they are introducing two newcomers Khairul Basar and Sadia Ayman in this coming-of-age romantic telefilm.
The telefilm has been scripted by Maruf Hossain Sajib with direction from L R Sohel. Doi Fuchka will be broadcasted on Channel-I this Eid.
Doa
Musfiq Farhan is back this Eid with a gangster romance telefilm titled Doa. The telefilm will also star Tanjin Tisha in the lead role.
Doa will portray the story of a local delinquent to get the girl of his dreams. The telefilm will be offered under the banner of Sultan Entertainment. The screenplay of Doa has been developed by Dayal Saha and directed by Mahmudur Rahman Heme.
The telefilm will be available on Sultan Entertainment's official YouTube channel.
Kodombone Bristy
Kodombone Bristy stars Apurba and Sabila Nur in lead roles. This social drama centers around the couple after their marriage. Due to disabilities, Parul starring Sabila Nur cannot keep up with the house chores. This causes Parul to get severely taunted by her in-laws.
In the face of all the adversaries, Apurba is there to support her. No matter what, the two are determined to make it work and find a forever peaceful life for themselves.
Kodombone Bristy is written by Nasir Khan with direction from Masriqul Alam. The telefilm will be broadcasted on the 4th day of Eid on Channel i.
Mohanagar 2
And finally, the most exciting release for Eid ul Fitr 2023 comes from Hoichoi. After the massive success of Mohanagar 1, people were eagerly waiting for season two. What OC Harun conjures up this time is in everyone's mind.
Thankfully, the popular Bengali OTT platform Hoichoi has greenlit the series to premiere on the platform this Eid. The main cast including Mosharrof Karim, Fazlur Rahman Babu, Afsana Mimi, and Shamol Mawla all are reprising their roles in season 2.
Ashfaque Nipun is also back with the story, screenplay, and direction for the second season. The series will premiere on 20th April on the official Hoichoi App.
Bangladeshi Actress Mahiya Mahi sent to Jail for 'defaming police'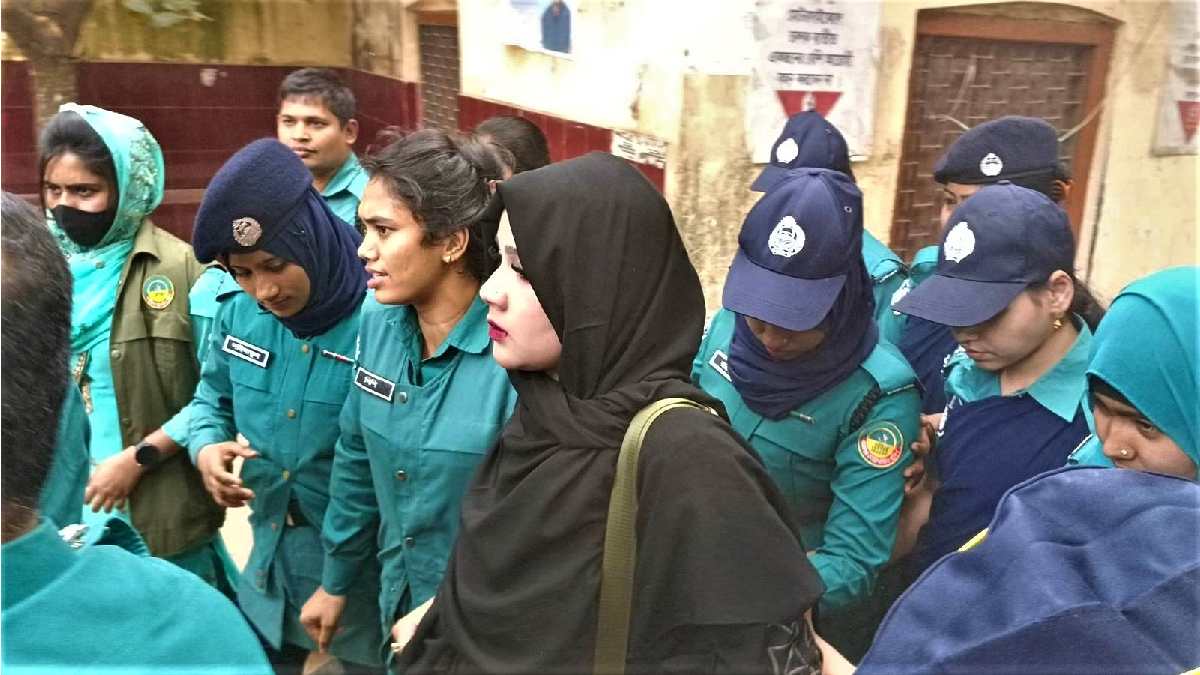 A Gazipur court on Saturday (18 March) sent actress Mahiya Mahi to jail, hours after she was arrested from Dhaka airport in link with a case filed under the Digital Security Act (DSA).
Gazipur Metropolitan Magistrate Iqbal Hossain passed the order when police present her before the court seeking a 7-day remand prayer in the case. The court also refused the remand petition.
Mahi was arrested from the airport after her arrival from Saudi Arabia but her husband Rakib Sarker, also an accused in the case, did not return home with her.
Briefing reporters, Gazipur Metropolitan Police Commissioner Molla Nazrul Islam said, "A case was filed against Mahi and her husband under the DSA Act on Friday night for 'tarnishing the image of Police Commissioner and Police Department'. Police arrested her from Dhaka airport soon after she arrived at the airport from Saudi Arabia this noon."
Mohammad Ibrahim, the deputy commissioner of DB of Gazipur Metropolitan Police, said a team of Gazipur police arrested Mahi and took her to Bason Police Station.
Rokon Mia, sub-inspector of Bason Police Station, filed a case under Digital Security Act against Mahi and her husband Rakib on Friday night on a charge of "defaming police" after going live on Facebook.
Meanwhile, Ismail Hossain, a businessman, filed another case with Bason Police Station against 28 people including the couple on charges of assault, vandalism and land grabbing.
Abu Torab Mohammad Shamsuddin, the deputy commissioner of Gazipur Metropolitan Police, said police filed the case against the couple for "tarnishing the image of the police, including Gazipur Metropolitan Police Commissioner Molla Nazrul Islam," after going live on Facebook.
According to the case statement, Mahi, from her Facebook page, went live early Friday — making allegations against the police.
During the live session, she said Ismail Hossain and Mamun Sarkar, through their people, carried out an attack on a car showroom, Sony Raj Car Palace, owned by Mahi, on Dhaka-Tangail highway near Bhawal Badre Alam Government College.
The actress and her husband also alleged that the Gazipur Metropolitan Police commissioner "supported the attackers" after taking a bribe.
She also said she feared getting arrested after returning to the country from Mecca. During the Facebook live, Mahiya's husband Rakib alleged that police arrested security guards of the car showroom.
Meanwhile, Ismail Hossain, owner of Rod Binding Factory in the Itahata area of Gazipur city and plaintiff of a case, in his complaint said, he has been running a factory in the area for the past 10 years after purchasing land there.
On Friday, some people on behalf of Rakib and Mahiya attacked and vandalized the factory, he said. They also beat up 5 people at the factory, leaving them injured, while trying to occupy the land, according to the complaint.
Contacted, Molla Nazrul, Commissioner of Gazipur Metropolitan Police, said, "Actress Mahiya brought allegations against police on Facebook and tried to draw sympathy through lies."
So far, police arrested nine people in connection with the case filed by businessperson Ismail. Mahi and her husband were the principal accused in the case, said commissioner Nazrul.
95yrs old artist achieved Latin Grammy Crown