"BD a role model for Women's partaking in UN peacekeeping"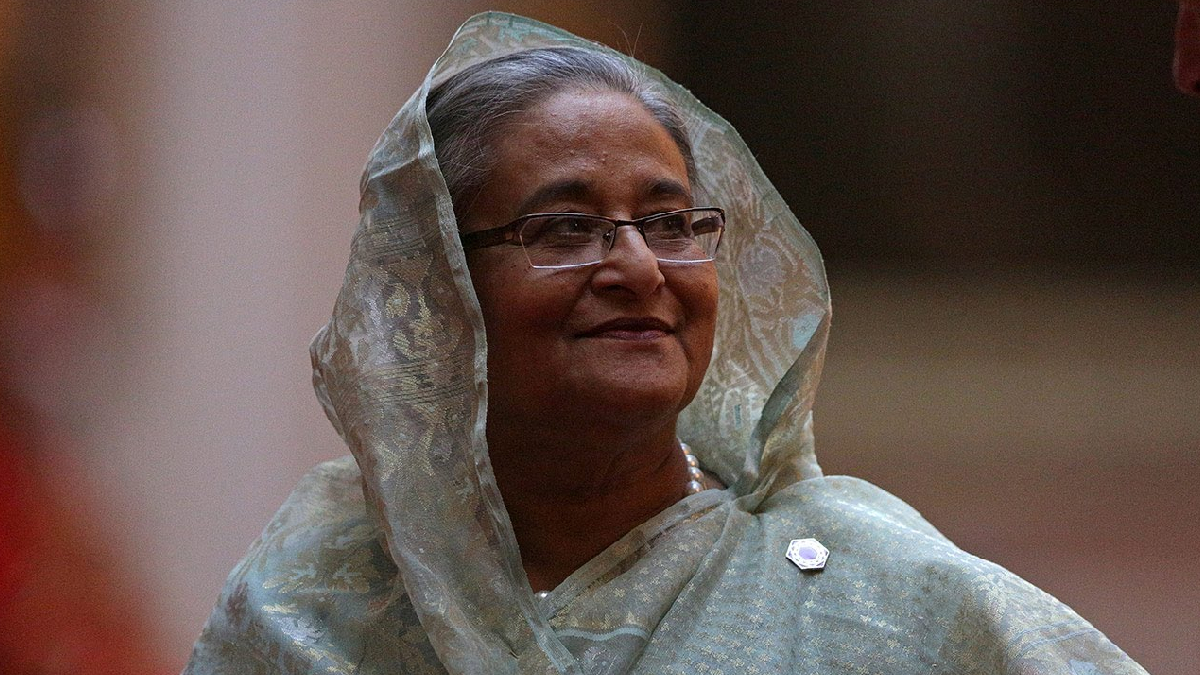 Prime Minister Sheikh Hasina on Monday (November 28) underscored empowerment of women saying that they are the most vulnerable section of society and suffer most during any conflict and disaster.
"It is beyond question that women are the most vulnerable section of society, especially in third world countries. They suffer from various forms of violence, malnutrition, illiteracy and other basic needs. Their plights multiply during any conflict and disaster," she said.
The premier said this while speaking at the inaugural session of two-day seminar on International Women Peace and Security.
Armed Forces Division, Ministry of Foreign Affairs and Bangladesh Police organized the seminar at Army Multipurpose Complex in Dhaka Cantonment.
She said that to address the peace and security issues of women, the United Nations Security Council adopted resolution number 1,325 which established the Women Peace and Security (WPS) agenda and Bangladesh is proud to be a part in formulating the resolution.
Hasina said that since its independence, Bangladesh has been working on promoting women in all spheres of national life.
She said that the constitution of Bangladesh framed under the guidance of Bangabandhu Sheikh Mujibur Rahman guarantees equal rights for women.
She quoted Article 28 (1) of the Constitution which says: The State shall not discriminate against any citizen on grounds only of religion, race, caste, sex or place of birth. Clause (2) of the same Article stipulates: Women shall have equal rights with men in all spheres of the State and of public life.
The PM said that her government has formulated Women Policy 2011. Under the policy, it has taken measures to ensure women's overall development and active participation in mainstream socio-economic activities and remove all the impediments to their empowerment.
Their increased participation and contribution in sectors like politics, administration, education, businesses, sports, armed forces have been transforming the socio-economic landscape of Bangladesh, she added.
She mentioned that gender parity in Bangladesh has improved across all sectors due to the greater participation of women in socio-economic and political activities.
"Bangladesh is at the top position in gender equality among South Asian countries," she told the seminar.
PM Hasina said that Bangladesh is a role model for women's participation in peacekeeping, peace-building, disaster management, and preventing violent extremism.
In this regard, she said that it was her government that opened the door for women to be recruited into the armed forces during her first tenure in 1996.
At present, she said, Bangladesh is the top contributor of female peacekeepers to UN peacekeeping missions. So far, a total of 704 female peacekeepers from the Bangladesh Armed Forces have participated in UN peacekeeping operations. Currently, 373 female members are deployed in different peacekeeping missions.
"On the other hand, a total of 1,624 female police officers from Bangladesh Police have taken part in peacekeeping operations and 150 officers are currently working."
She also said that women in Bangladesh are now serving as government secretaries, judges of the Supreme Court, vice presidents of universities and top positions in many organizations.
Sheikh Hasina said that she is glad to know that the participants will interact with the Rohingyas, forcibly displaced Myanmar nationals from Rakhine state.
"We have given them shelter on humanitarian grounds. We could understand their plights and miseries, as we had to undergo similar experiences and shocks during our War of Liberation in 1971. The interactive session, I hope, will be a great experience for the participants to understand the victims of war and conflict."
PM Sheikh Hasina Delivers Independence Award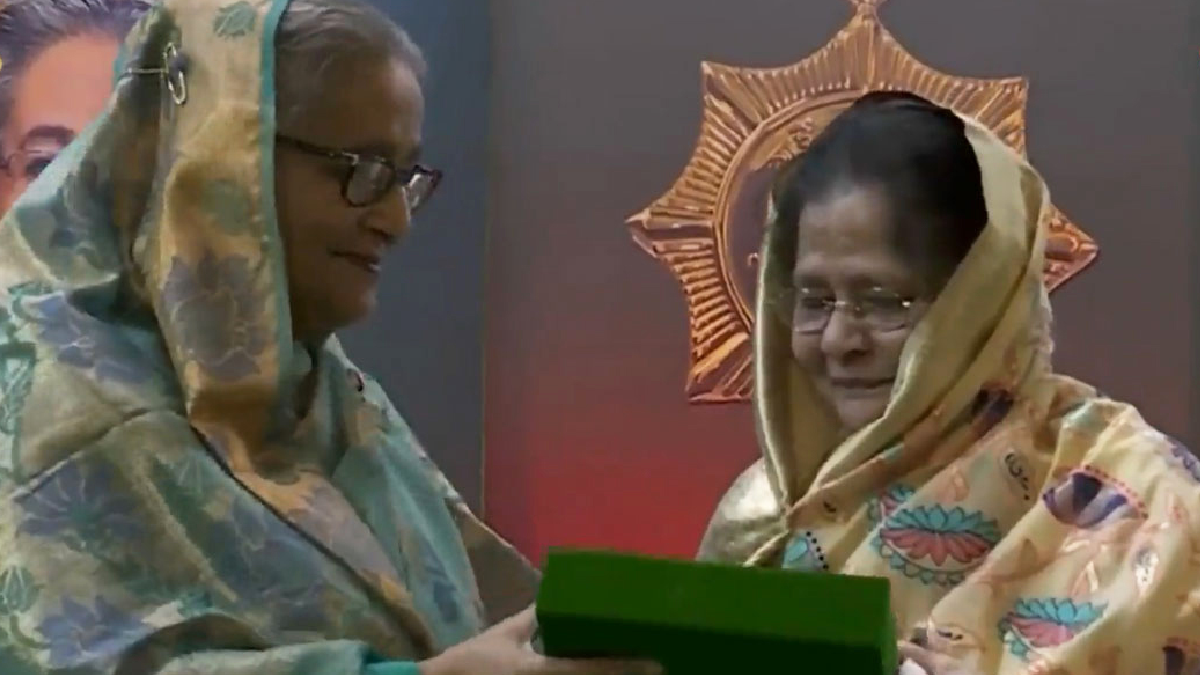 Bangladesh Prime Minister Sheikh Hasina on Thursday (23rd March) handed over Swadhinata Padak (Independence Award) to 9 individuals and one institution in recognition of their outstanding contributions to the country.
The programme to distribute the highest civilian award was held at the Osmani Memorial Auditorium.
Freedom fighter Colonel Shamsul Alam (retired), Lieutenant AG Mohammad Khurshid (posthumous), martyred Khwaja Nizamuddin Bhuiyan, and Mofazzal Hossain Chowdhury Maya received the award for their contributions to Bangladesh's independence and the Liberation War in 1971.
Bangla Academy winner Begum Nadira Jahan (Surma Zahid) and ICDDRB Acting Senior Director Dr. Firdausi Qadri received the award for their contributions to research and training.
The late Mohammad Moinuddin Ahmed (Selim Al Deen) got the award for his contribution to literature.
Pabitra Mohan Dey and ASM Raqibul Hasan received the honour for their contribution to culture and sports, respectively.
The Department of Fire Service and Civil Defence has been awarded in the public service category.
Bangladesh honours individuals and institutions with the award every year ahead of Independence Day that is celebrated on March 26. The award was intriduced in 1977.
Dhaka's air quality 'unhealthy' today reports AQI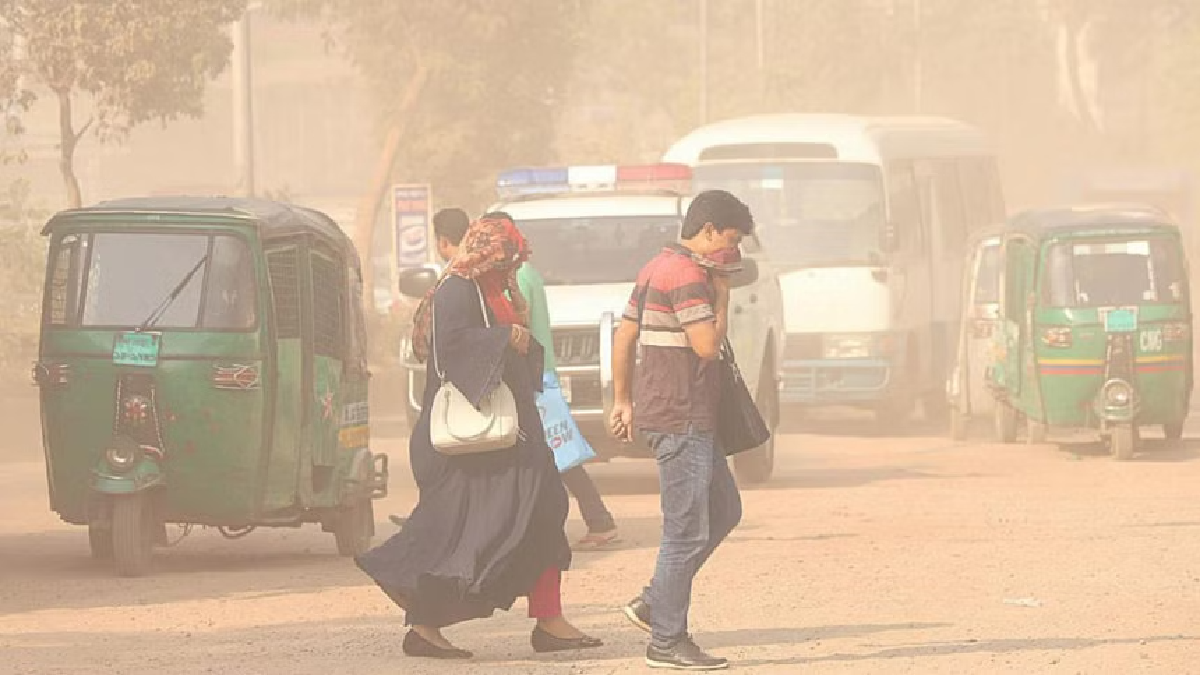 Dhaka's air quality took the 'unhealthy' zone on Thursday morning (23rd March).
With an air quality index (AQI) score of 137 at 8:56 am, Dhaka ranked 8th in the list of cities worldwide with the worst air quality.
An AQI between 101 and 200 is considered 'unhealthy', particularly for sensitive groups.
Pakistan's Lahore, India's Delhi and Thailand's Chiang Mai occupied the first three spots in the list, with AQI scores of 186, 180 and 164, respectively.
An AQI between 201 and 300 is said to be 'poor', while a reading of 301 to 400 is considered 'hazardous', posing serious health risks to residents.
In Bangladesh, the AQI is based on five criteria pollutants—Particulate Matter (PM10 and PM2.5), NO2, CO, SO2 and Ozone.
Dhaka has long been grappling with air pollution issues. Its air quality usually turns unhealthy in winter and improves during the monsoon.
As per the World Health Organization (WHO), air pollution kills an estimated seven million people worldwide every year, largely as a result of increased mortality from stroke, heart disease, chronic obstructive pulmonary disease, lung cancer and acute respiratory infections.
'17 Banks Facing Liquidity Crisis over Violating Loan disbursement limit'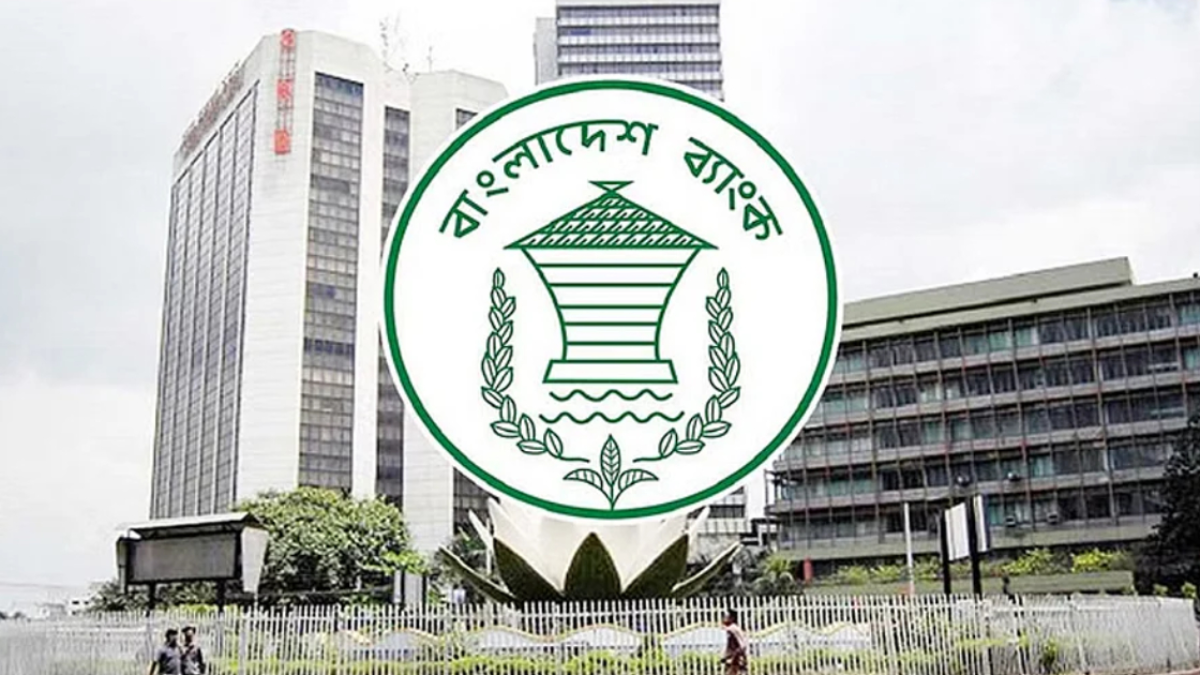 Despite Bangladesh Bank's initiatives to promote good governance in the banking sector, 17 banks have recently violated their loan disbursement limits, and are now embroiled in a severe liquidity crisis.
Having been over-aggressive in providing loans, they are now unable to recover the loans and attract new deposits as desired, according to the latest internal report of the central bank.
The banks should not sanction any new loans until they restore the ratio of their loans to deposits in accordance with limits set by Bangladesh Bank, which regulates the financial sector.
Conventional banks can provide loans of up to Tk 87 for every Tk 100 in deposits, while Shariah-based banks can give loans of up to Tk 92 for every Tk 100 in deposits, according to the rules of Bangladesh Bank.
This is called Advance Deposit Ratio (ADR) or loan-deposit ratio limit in banking terms.
According to the central bank report covering January 1-26 of this year, 17 banks violated the limits set for them on lending orders due to a lack of discipline.
As a result, the concerned banks have been plunged into an extreme liquidity crisis, making it difficult for them to sanction new loans. Some of them are even unable to pay depositors in some cases.
Experts fear that the existing situation has created additional risks for depositors. According to them, irregularities, corruption and 'ghost loans' – loans to firms that turn out to be non-existent -are behind the collapse of the banking system's loan disbursement process.
"In the banking sector, there have been allegations of giving large amounts of ghost loans in recent times. If this continues, the sector will be at risk," said ABM Mirza Azizul Islam, economist and adviser on finance to the last caretaker government.
Mirza Azizul told, "Lending beyond the limit against deposits disrupts the credit system."
Besides, the debt collection situation of the banks is not satisfactory now. In such a situation, if the non-performing loans increase further with additional loans, then there is a danger for the bank and its depositors will suffer, he added.
He suggested the intervention of the central bank in these banks immediately.
According to the Bangladesh Bank report, the ADR of National Bank Ltd stood at 98.23 while that of AB Bank was 96.64 in its conventional stream and 103.45 in its Shariah stream.
State-owned Basic Bank's ADR stood at 91.17, One Bank's was 89, and multinational National Bank of Pakistan's was 87.52. Widespread irregularities and corruption have already been reported in these banks.
Apart from this, Community Bank's ADR was 88.28, NRB Bank at 88.05 and IFIC Bank's ADR was 87.48, the report states.
Shariah-based Exim Bank's ADR stood at 100.28, Standard Bank's at 96.28, Premier Bank's Islamic Window 155.09 and Bangladesh Commerce Bank's Islamic Window's ADR was at 133.26.
Apart from this, the ADRs of five other Shariah-based banks ranged between 93.01 and 104.54.
A managing director (MD) of a private bank told that the lending limit has undoubtedly been set by Bangladesh Bank based on adequate research and global best practices. No bank should have to cross the limit.
"These violations are creating risk in the banking sector. Depositors in particular will be at greater risk. Already some banks and non-bank financial institutions are not able to return money to depositors," he said, maintaining anonymity.
The central bank has also extended the period of ADR adjustment five times to allow the banks to bring their lending practices in line with the limits.
However, many banks could not coordinate this. In such a situation, Bangladesh Bank even increased the required ADR to improve the overall liquidity situation of the banking sector to maintain the pace in credit flow to the private sector.
The executive director and spokesperson of Bangladesh Bank, Md Mezbaul Haque, told that although some banks may at times find themselves in violation of the ADR set for them, the central bank would under normal circumstances give them time to get themselves back within the limit.
"But if they stay outside the limit for long, then they must be warned and action would be taken accordingly," Mezbaul said.