Fakhrul barred from entering BNP's Nayapaltan office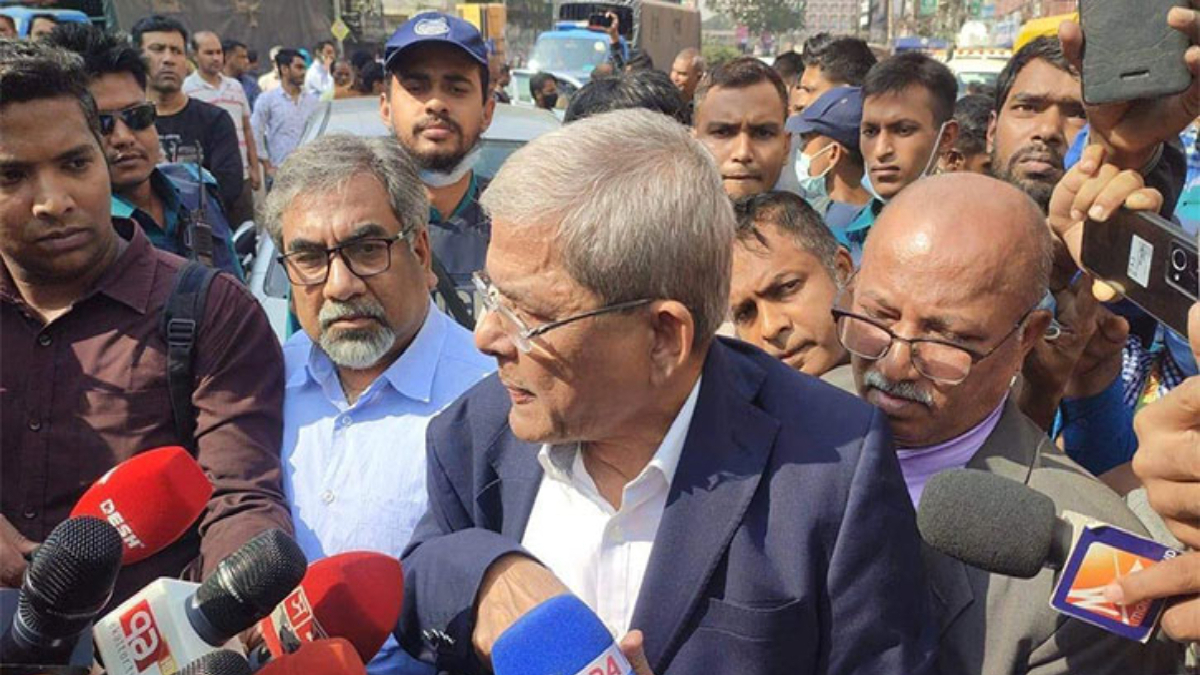 BNP Secretary General Mirza Faklhrul Islam Alamgir has been barred from entering BNP's Nayapaltan Central Office this morning (December 08, 2022).
Police stopped Fakhrul when he reached the Bijoynagar intersection around 10:50 am, after he appeared before a Dhaka court today morning.
Police officers told the senior BNP leader that they will not allow anyone to go into the BNP office until their necessary work is done for security reasons, as they "recovered bombs" from there.
BNP central office remained vacant since last night (December 07, 2022) after the police raid, but a large number of law enforcers remained deployed in the area since this morning.
A tense situation is prevailing in the area in Dhaka where traffic movement has been disrupted since Wednesday night following the clash between BNP activists and police.
No one is being allowed to enter the area without ID, as police have set up barricades at the Nightingale intersection in Bijoynagar and Fakirapool. No vehicles were seen in front of the BNP office.
Most offices, shopping malls and shops in the area were closed till 10 am this morning.
Locals said that they are panicked as a huge number of policemen are taking position in the area. They were also facing difficulties in going to their respective destinations.
BNP Secretary General Mirza Fakhrul Islam Alamgir on Wednesday claimed that two leaders of their party's student wing Jatiyatabadi Chhatra Dal were killed and over 100 others were injured in an attack by police when bullets were fired in front of their party's Nayapaltan central office.
Besides, he said, around 600 BNP leaders and activists, including party's senior Joint Secretary General Ruhul Kabir Rizvi, Dhaka south city unit convener Abdus Salam and north city unit convener Amanullah Aman, were arrested from the party office.
The DMP commissioner, meanwhile, said BNP men exploded cocktails from their party office and for that the drive was carried out.
"We beefed up security by increasing the number of police. It was an official day, and they (BNP) didn't take prior permission to hold the rally", he said.
Shahabuddin Chuppu set to become BD next President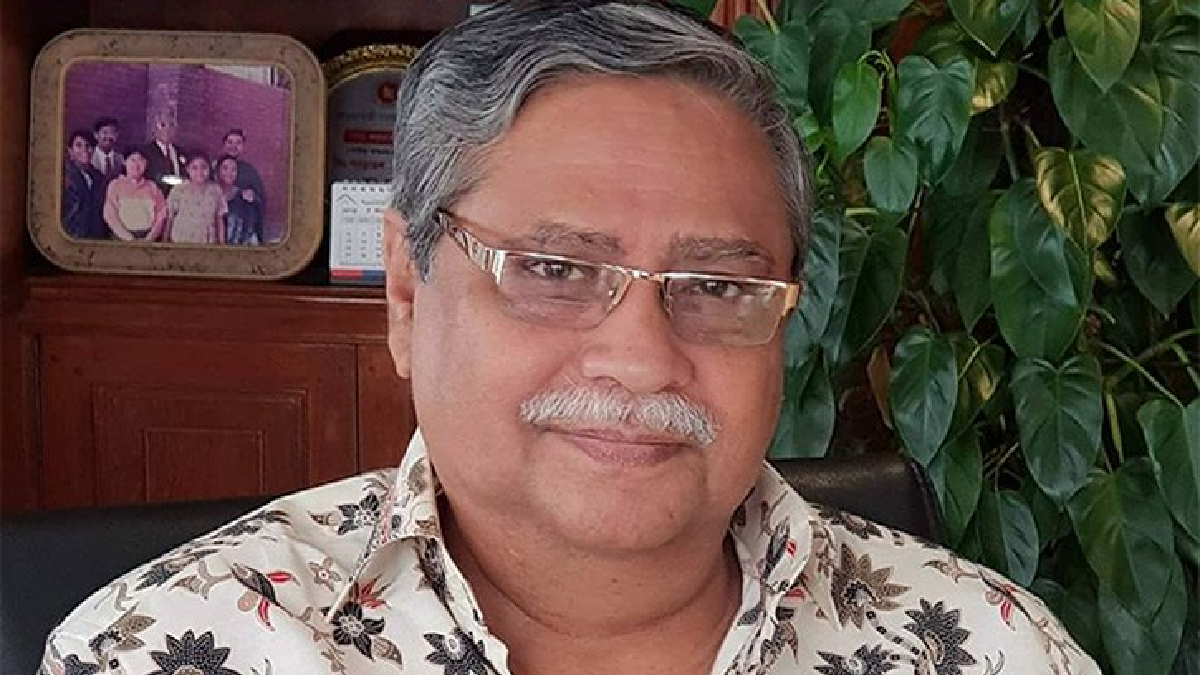 Former chairman of the Anti-Corruption Commission (ACC) Muhammad Shahabuddin Chuppu is set to become the 22nd President of Bangladesh.
Prime Minister and Awami League President Sheikh Hasina have nominated former ACC commissioner Shahabuddin Chuppu as the party's presidential candidate.
On behalf of Shahabuddin Chuppu, a delegation of the party led by its General Secretary Obaidul Quader submitted the nomination paper to the Election Commission secretariat on Sunday (February 12) morning.
Freedom fighter Shahabuddin Chuppu is the AL's advisory council member.
Today is the last day for submitting the nomination papers to Election Commission (EC) for the Presidential election.
Scrutiny of nomination papers will take place on February 13 from 10 am, while nomination papers can be withdrawn till 4 pm on February 14.
The 22nd Presidential election will be held from 2 pm to 5 pm on February 19 in the Jatiya Sangsad (JS) complex.
The President may hold office for five years from the date of assumption of office.
Incumbent President M Abdul Hamid assumed office on April 24, 2018. Accordingly, his five-year tenure will end on April 23, 2023.
Pakistan Former President Pervez Musharraf passes away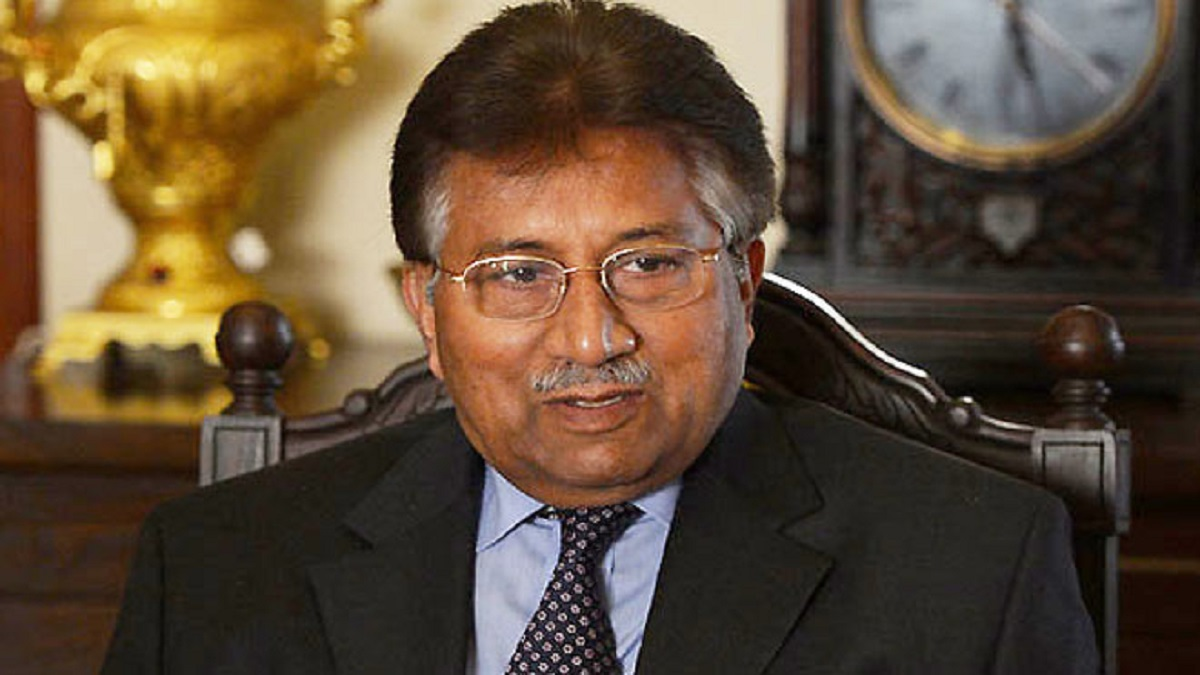 Former president of Pakistan and Army chief Pervez Musharraf passed away at a private hospital in Dubai.
Musharraf, 79, had been undergoing treatment for an ailment at the American hospital in Dubai. Musharraf, four-star general of the Pakistan Army, became the tenth president of Pakistan after a military takeover of the government in 1999. He was chief executive of Pakistan from October 1999 to November 2002 and president from June 2001 to August 2008.
The former military ruler had been suffering from the rare disease amyloidosis, caused by a build-up of an abnormal protein called amyloid in organs and tissues.
AL Lawmaker Haji Salim freed on Bail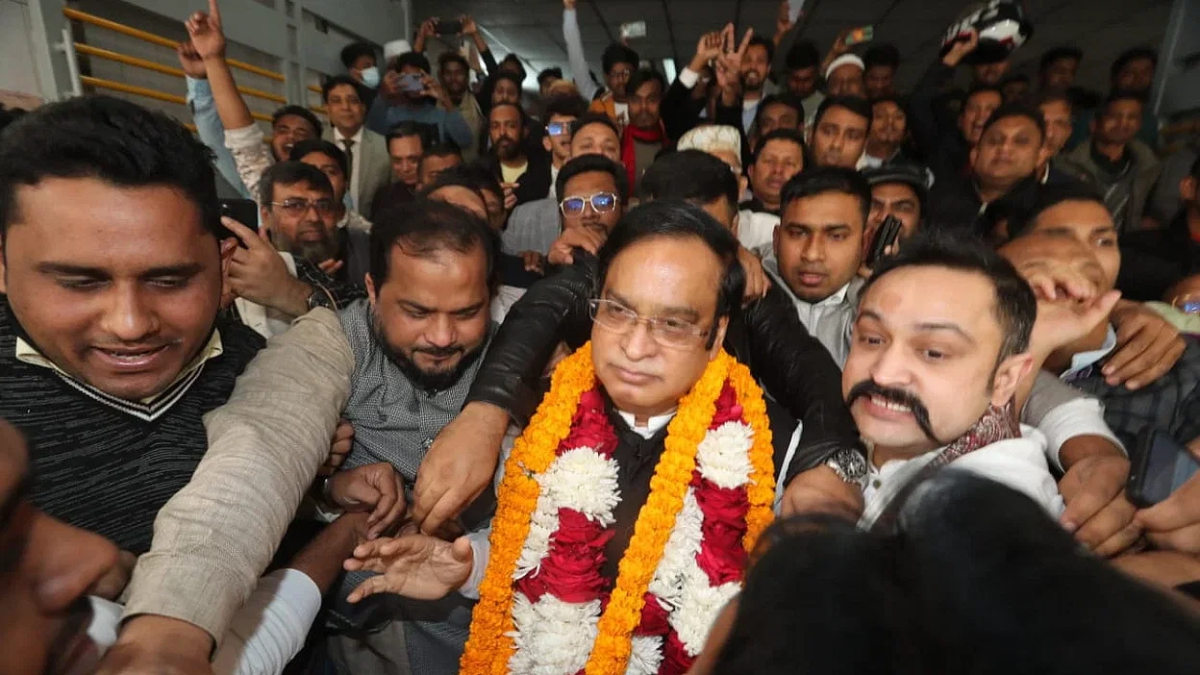 Awami League (AL) lawmaker Haji Salim walked out of jail on Tuesday. The deputy jailer of Dhaka central prison Abdus Selim confirmed the matter to the Bangladesh news media.
Haji Salim was in the prison cell of Bangabandhu Sheikh Mujib Medical University (BSMMU).
A team, led by the deputy jailer Abdus Selim with papers pertaining to bail order went to BSMMU on Tuesday around 1:00 pm. Hundreds of leaders and activists of ruling party welcomed him at the entrance of BSMMU with floral garland.
Earlier on 6 December, the Appellate Division of Supreme Court granted bail to Haji Salim, accepting his leave-to-appeal petition against the High Court (HC) verdict upholding the 10 years of imprisonment in a case filed by the Anti-Corruption Commission (ACC) over amassing wealth beyond known sources.