Argentina on Semi, Brazil to back home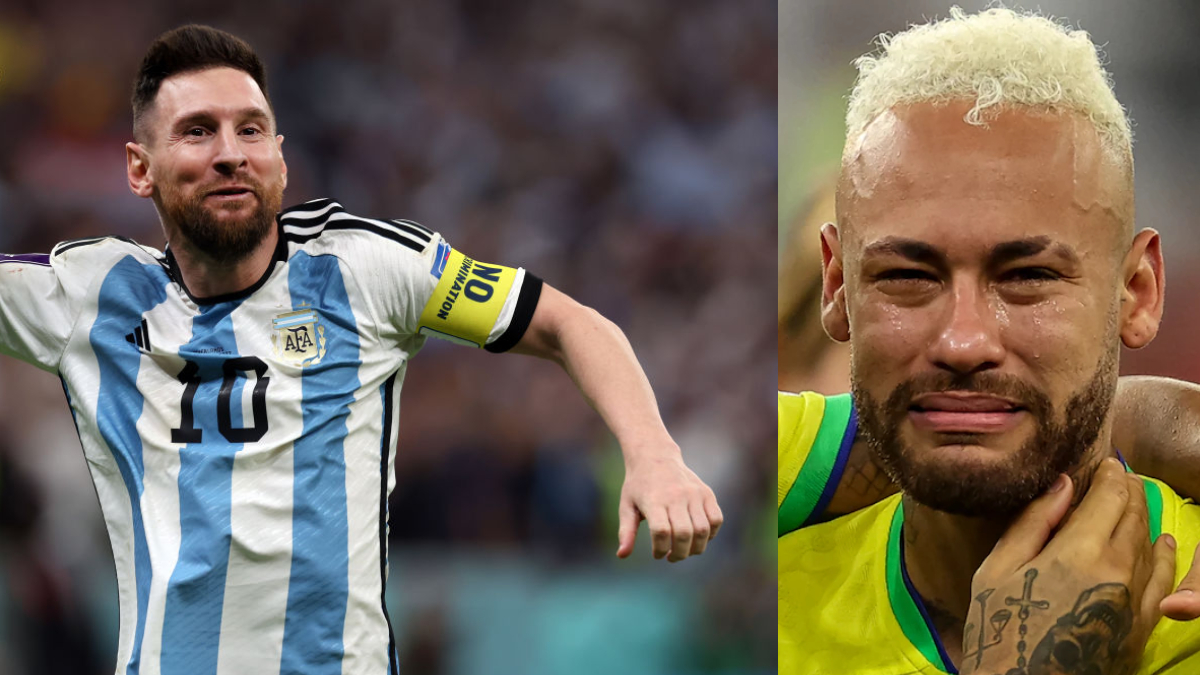 A Lionel Messi-inspired Argentina saw off a spirited Netherlands fightback to book their place in the semifinals of the 2022 FIFA World Cup in Qatar after a thrilling contest in Lusail.
The Albiceleste looked home and hosed late in the second half after their talismanic No.10 dispatched a penalty to follow up a barely believable assist for Nahuel Molina in the opening 45 minutes.
But the course of the game changed when substitute Wout Weghorst entered the action for the Dutch and soon headed home what initially appeared to be little more than a consolation goal.
Argentina simply could not handle the former Burnley striker's physicality, and he sent the game to extra time by poking a finish home in the final minute of time added on after a genius free-kick routine.
However, that ultimately only delayed the Netherlands' misery, with goalkeeper Emiliano Martinez producing more penalty heroics to save twice and send Argentina into the last four.
On the other hand,
Tournament favorites Brazil were knocked out of the World Cup on penalties as Croatia kept their nerve to edge through to the semi-finals.
Croatia, beaten finalists four years ago, scored with all four of their spot-kicks as Rodrygo – taking his team's first kick – was denied by the brilliant Dominik Livakovic and Marquinhos' crucial fourth effort struck the post.
As the ball hit the foot of the woodwork and bounced away, Croatia's team sprinted to celebrate with their goalkeeper, while the Brazil players hit the turf, knowing their dream of a sixth crown had come to an end.
After an engrossing 90 minutes, Tite's men thought they had won it in extra time when Neymar scored a thumping effort to equal Brazil's 'official' men's goalscoring record.
But substitute Bruno Petkovic had other ideas, stroking in a 117th-minute equalizer with Croatia's first shot on target in the match to take the game to the nerve-shredding shootout.
And it was the European side who emerged victorious once more, having done so by the same method against Japan in the last 16, to set up a semi-final meeting with the Netherlands or Argentina on Tuesday.
Chennai Clinches IPL Title in Thrilling Finish Against Gujarat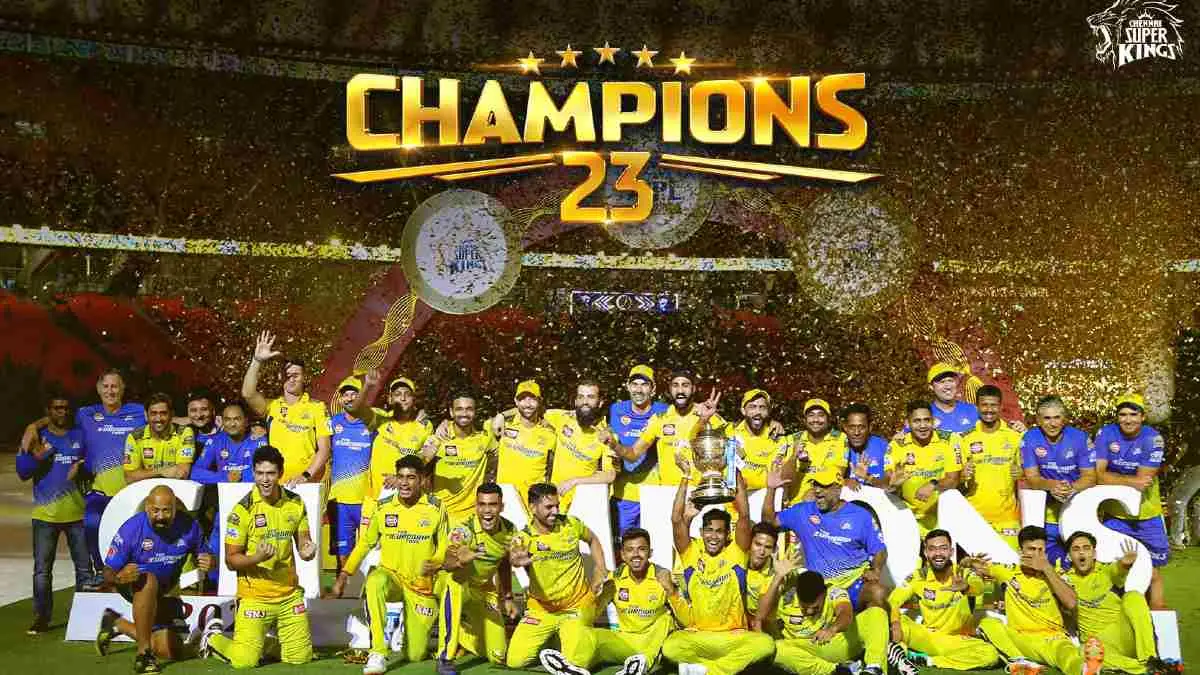 Chennai Super Kings Secure Fifth IPL Title with Thrilling Victory over Gujarat Titans
In a spectacular last-ball finish, the Chennai Super Kings clinched their fifth Indian Premier League (IPL) championship, matching the record, as they defeated defending champions Gujarat Titans by five wickets. Ravindra Jadeja's heroics in the final over, smashing a six and a four off Mohit Sharma's bowling, helped Chennai chase down the revised target of 171 runs in 15 overs.
The IPL final faced multiple delays, with the match being washed out on Sunday and commencing late on Monday, finally concluding after 1:30 a.m. local time on Tuesday. The nail-biting encounter proved worth the wait.
During the final over, Chennai faced pressure from medium-pacer Mohit Sharma, needing 10 runs off two balls. Sharma failed to find the right length, allowing Jadeja to hit a straight six. Sharma's line was also off on the following delivery, resulting in Jadeja smashing a boundary to fine leg, sealing the stunning victory.
Jadeja expressed his mindset during the crucial moments, stating, "I was just thinking I need to swing hard, as much as I can. Where the ball will go, I was not thinking about that. I was backing myself and looking to hit straight because I know Mohit can bowl those slower balls."
Retiring batter Ambati Rayudu also played a pivotal role in Chennai's triumph, securing his sixth IPL title and matching Rohit Sharma's record for the most successful players in the league. Rayudu reflected on the fairytale ending, saying, "It's a fairytale finish. I'm fortunate to have played in really great sides. I can smile for the rest of my life."
In the first innings, Gujarat Titans were put into bat and posted an imposing total of 214-4, the highest ever in an IPL final, with Sai Sudharsan contributing an impressive 96 runs. Rain interrupted Chennai's chase in the first over, resulting in a 2.5-hour delay and a reduced target of 171 runs in 15 overs. Chennai showcased remarkable determination, reaching 171-5 with just one ball to spare.
Chennai's opening pair of Devon Conway (47 off 25 balls) and Ruturaj Gaikwad (26 off 16) provided an explosive start, forming a half-century partnership within the powerplay. Spinner Noor Ahmad dismissed both openers in quick succession, but Chennai continued their aggressive approach. Ajinkya Rahane contributed a quick 27 off 13 deliveries, while Rayudu's attacking display against Mohit Sharma in the 13th over included a sequence of 6-4-6, before Sharma struck back with consecutive wickets.
With Rayudu's dismissal and Chennai skipper Mahendra Singh Dhoni falling for a first-ball duck, Shivam Dube (32 off 21) partnered with Jadeja to guide Chennai to a memorable victory.
Dhoni, who has led the Chennai franchise since the inception of the IPL, expressed his willingness to continue playing for another season, appreciating the support of CSK fans. He remarked, "The easy thing for me to say is, 'Thank you,' and retire. But the hard thing to do is to work hard for nine months and try to play one more IPL season… The amount of love I have received from CSK fans, it would be a gift for them to play one more season."
Mohammed Shami's exceptional penultimate over added to the suspense, leaving Chennai needing 13 runs off six balls. Mohit Sharma, who claimed three wickets for 36 runs, held his nerve until Jadeja's extraordinary finish.
FIFA Unveils Ingenious Plan for World Cup 2026 – Teams Set to Conquer in 'Clusters'!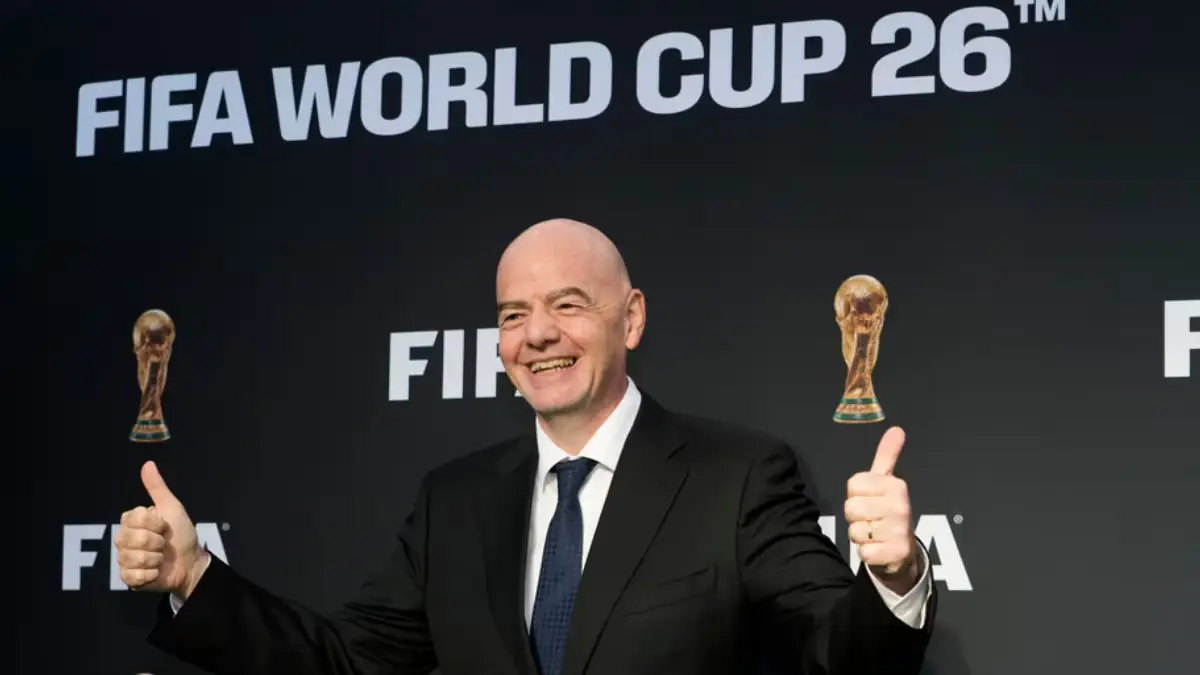 Gianni Infantino unveils plans to ease travel and create optimal conditions for teams and fans
In a groundbreaking announcement, FIFA President Gianni Infantino unveiled a visionary plan for the 2026 World Cup, set to be co-hosted by the United States, Canada, and Mexico. Recognizing the logistical challenges posed by the expanded tournament, which will feature 48 teams for the first time, Infantino revealed that teams will be based in regional clusters during the early rounds.
Addressing a press conference in Los Angeles where the official logo and branding for the tournament were also unveiled, Infantino emphasized the need to accommodate the vast scale of the 2026 finals. With three countries involved, each geographically substantial, the president acknowledged the complexities of travel distances, time zones, and climatic variations.
To ensure that teams and fans experience optimal conditions, Infantino outlined the clustering approach, whereby teams will be grouped in specific regions based on the draw. This arrangement aims to minimize extensive travel, especially in the initial stages of the competition, and provide an environment conducive to performance.
Infantino drew inspiration from the successful logistics of the 2022 World Cup in Qatar, where players could return to their beds within an hour after a match. Although some travel will be inevitable in 2026, FIFA is committed to coordinating arrangements and ensuring the best possible conditions for participating teams.
The decision to cluster teams in regions emerged from discussions held at a recent meeting in Doha with the 32 coaches involved in the previous World Cup. Infantino hopes that this innovative approach will build upon the legacy of the highly influential 1994 finals, hosted by the United States, which played a pivotal role in establishing Major League Soccer in North America.
Anticipating the impact of the 2026 tournament, Infantino expressed his aspiration for soccer to become the premier sport in North America. As FIFA rolled out the official branding at a star-studded gala event at the Griffith Observatory in Los Angeles, former US international Alexi Lalas, a prominent figure from the 1994 World Cup, voiced his support for the regional clustering concept.
Acknowledging the convenience enjoyed by players through charter flights, Lalas emphasized the significance of reducing six-hour trips and time zone changes. The regional approach, he noted, would fundamentally enhance the competition and create a more favorable environment for teams.
Infantino's announcement signals FIFA's commitment to innovative solutions in overcoming the logistical hurdles of hosting an expanded World Cup across multiple countries. As excitement builds for the 2026 tournament, soccer enthusiasts eagerly anticipate witnessing the implementation of this pioneering approach, which has the potential to shape the future of global football competitions.
"Lionel Messi's Move to Saudi Club Confirmed as 'Done Deal'"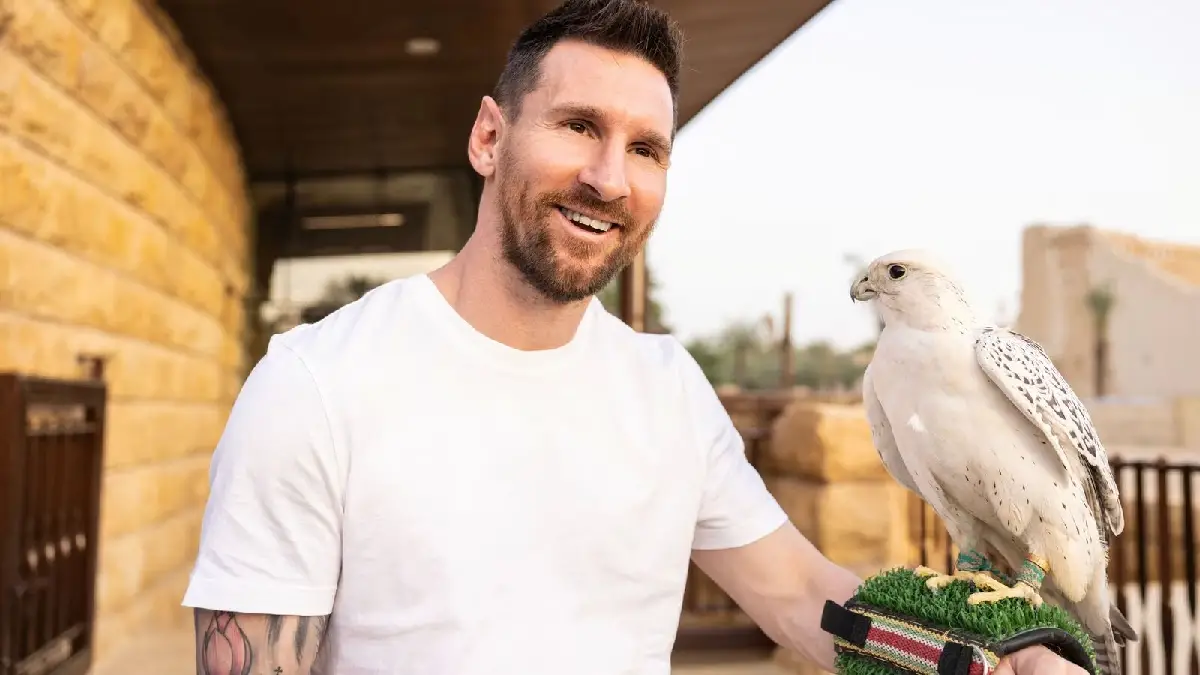 In a major development, sources familiar with the negotiations revealed that Argentine football legend Lionel Messi will be gracing the football fields of Saudi Arabia in the upcoming season. While the source chose to remain anonymous and refrained from disclosing the name of the club, it was confirmed that Messi's move to the oil-rich nation is a "done deal." The reported contract has been described as extraordinary and colossal, with only a few minor details left to be finalized.
Upon receiving comments regarding this news, Messi's current club, Paris Saint-Germain (PSG), mentioned that the player remains under contract until the end of June. A PSG insider further noted that if there were intentions to extend Messi's contract, such negotiations would have been concluded earlier.
This revelation comes shortly after Messi, a 35-year-old FIFA World Cup winner, faced suspension from his Qatari-owned PSG team due to an unauthorized trip to Saudi Arabia, where he serves as a tourism ambassador. It appears that Messi's imminent arrival in the kingdom follows the footsteps of his long-time rival, Cristiano Ronaldo, who earlier this year joined Saudi Pro League club Al Nassr in a groundbreaking deal.
According to reports, Ronaldo's contract, set to run until June 2025, surpasses a staggering sum of 400 million euros, solidifying his position as the highest-paid athlete worldwide, as stated by Forbes.
The forthcoming move of Lionel Messi to Saudi Arabia undoubtedly marks a significant shift in the football landscape, bringing together two of the sport's most iconic figures in one league. Fans and pundits alike eagerly anticipate witnessing the magic and competition that will unfold as these legendary players grace the Saudi football arenas in the upcoming season.