BD PhD Student wins Int. Thesis Competition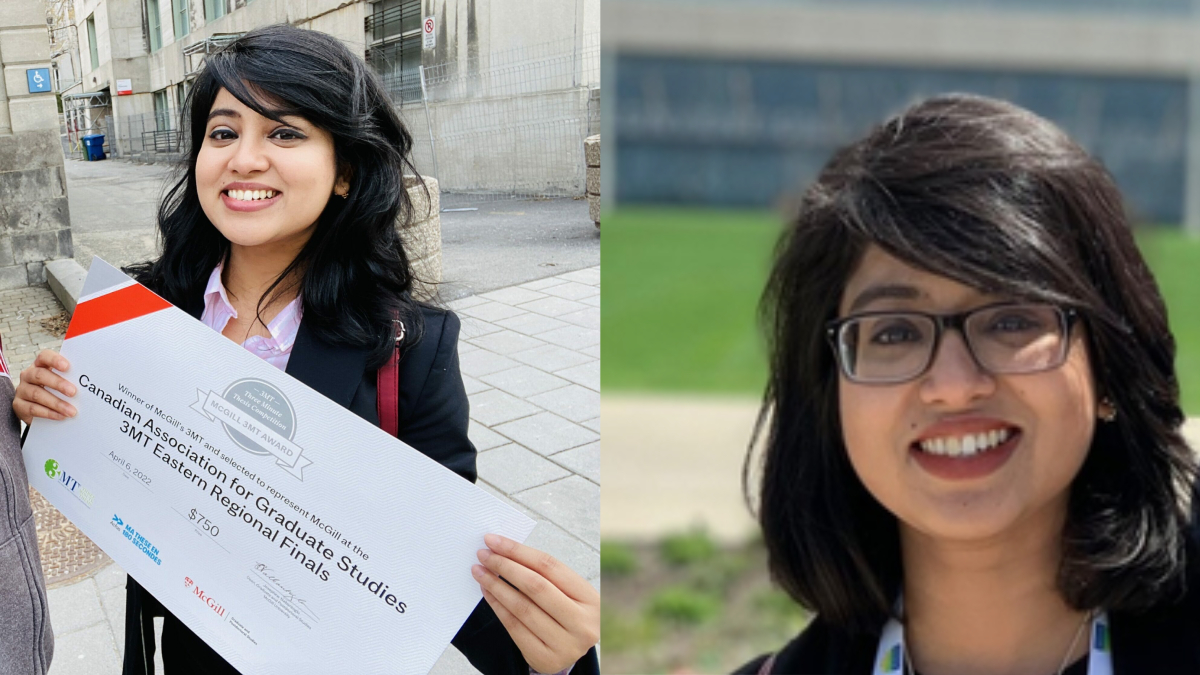 Atia Binte Amin from Mymensingh, Bangladesh, has recently been crowned as the winner of the 3MT (Three Minutes Thesis) Competition held in California, USA.
Although originally from Bangladesh, Atia participated in the competition on behalf of Canada, where she is currently a Ph.D. student in human genetics at McGill University in Montreal. The university has appreciated Atia in the online edition of their newsletter as she is the first person from McGill University to win the competition.
In the 3MT competition, participants present their research topics within three minutes in a comprehensible way to the average person. Atia's topic was black fever. Atia has also become the first Bangladeshi to win this prestigious award.
Atia, for the competition, won the inter-university, regional, and national levels in Canada and subsequently became eligible for the international level. Atia has won a prize worth USD 2,000, equivalent to about Tk 2 lakh.
"This year, the competition was tough. It was a lot of pressure for me. However, I received the highest number of votes from the audience in the competition," said Atia.
Atia spent her childhood in Mymensingh, where she was a student at the Mymensingh Agricultural University high school and college. She later got into the Department of Microbiology at the University of Dhaka. She later moved to the United States to get her Master's degree on scholarship.
Atia started her Ph.D. at McGill University in 2019. She is also a recipient of the 'Vanier Scholarship,' which was bestowed on her due to her achievements in education, research, and cultural activities. She is one of the 50 people to receive the scholarship this year, the first female student from Bangladesh, and the second Bangladeshi overall to receive the scholarship.
Atia aced the final round of the 3MT competition by talking about the remedy and the medicines that should be developed to tackle black fever, as most of the existing medicines have lost their effectiveness against the disease. She also presented her own research. The disease is also mostly unknown to the people of Canada, which made Atia's feat even more impressive.
Introduction to Progress Magazine and its Importance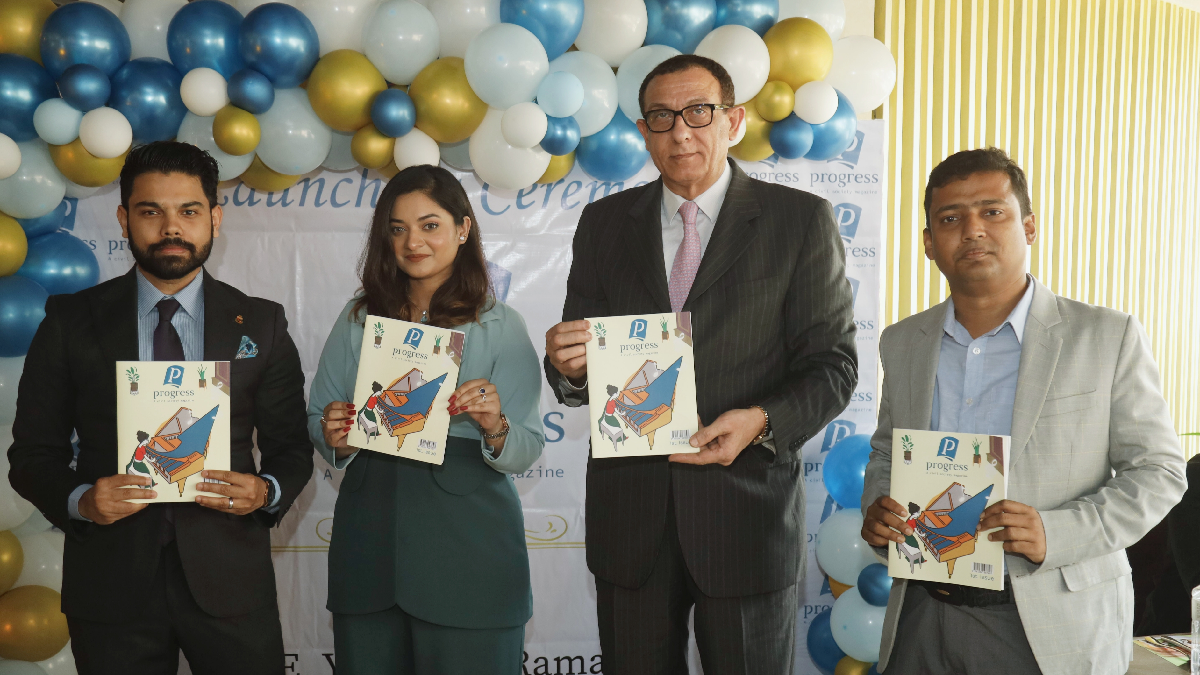 Bangladesh launched the first issue of Progress Magazine on the 11th of March, 2023, at a Banani restaurant in Dhaka. His Excellency Mr. Yousef SY Ramadan, the Ambassador of Palestine to Bangladesh, graced the occasion as Chief Guest.
Editor of Progress Adv. Saquib Rahman stated that the magazine focuses to complete the gap between short newspaper pieces and lengthy academic analyses. He added that Progress is a platform for particularly the young members of civil society to contribute.
His Excellency Mr. Yousef SY Ramadan applauded the idea of forming such a magazine and pointed out how the educated people of all countries tend to have more confidence in the media than in their governments.
However, Progress might be a brilliant addition for them to voice their opinions. Editorial Advisor of Progress Prof. Md. Rizwanul Islam said that civil society should be politically unbiased and that it is necessary that the pieces in the magazine portray reality.
Progress aspires to be a triannual civil society magazine publishing credible, compelling and cutting-edge insights and analysis. Though not limited to, the contents sit loosely within the rules of law, rights, governance, policies, diplomatic views on Bangladesh and matters of public interests. The periodical intends to create a connection between the officials, foreign missions and conscious citizens to uphold, acknowledge and solve complex problems toward a more progressive Bangladesh.
Complementary copies of this first issue of Progress have been disseminated to the Ambassadors and High Commissioners, alongside scholars from universities of high repute.
Guinness WR achieved by Md Sameen Rahman in a 'Fastest Time To Tie A Windsor Knot'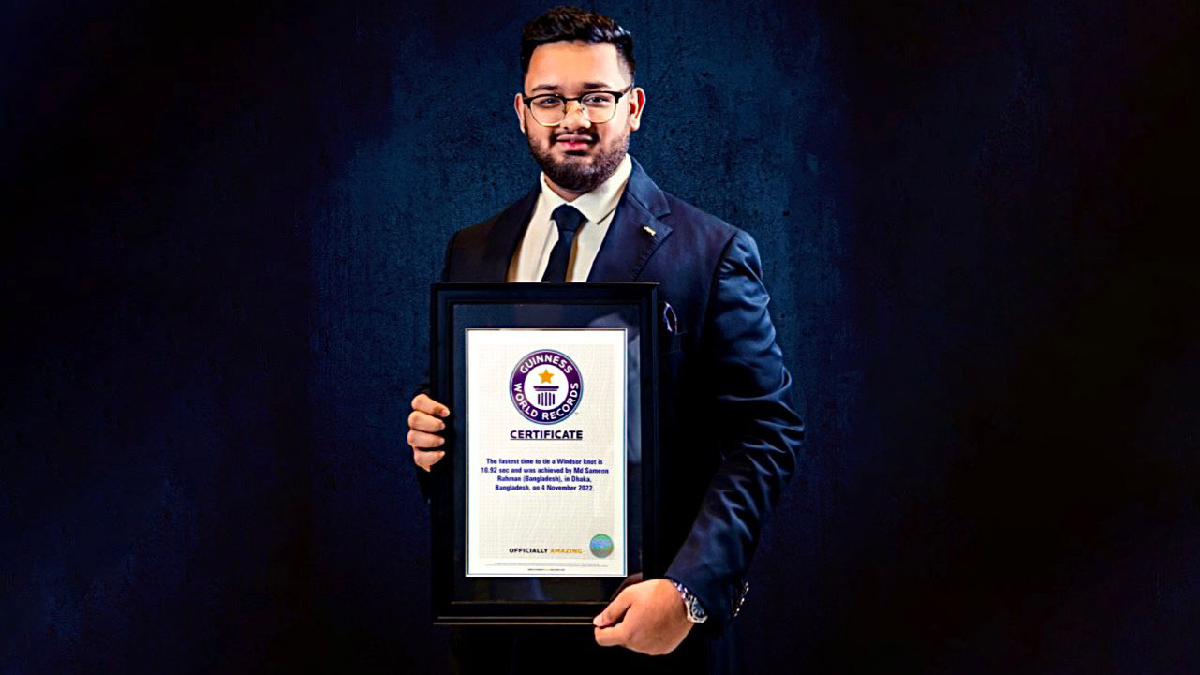 Guinness World Record holder Md Sameen Rahman from Bangladesh holds the title for the "Fastest Time To Tie A Windsor Knot." He pinned the record on 4th November 2022 from Dhaka, Bangladesh.
Presently, he is an undergraduate student at Independent University, Bangladesh aside he is also an entrepreneur and musician.
Md Sameen Rahman briefs, "Wearing a tie was always a habit since childhood, as it was a part of school uniform. As I have gained so much experience since childhood by wearing a tie, I imagined of challenging myself to break the Guinness World Record for the "Fastest Time To Tie A Windsor Knot."
Hence, I will try to break many more records by developing the skills I have gained so far. I have always kept myself motivated and inspired to carry out and search for new things with a dream of showcasing my nation Bangladesh. "
"With such solid beliefs and pure intentions accomplishing a Guinness World Record for my country is a fascinating experience. I urge to inspire this new generation to believe that the future is in the palm of our hands and that our potential is infinite," he concludes.
The drive of ambition can take you to great heights, and Md Sameen Rahman's dedication is the massive example for this generation.
Principal withdrawn over sexually assaulting female students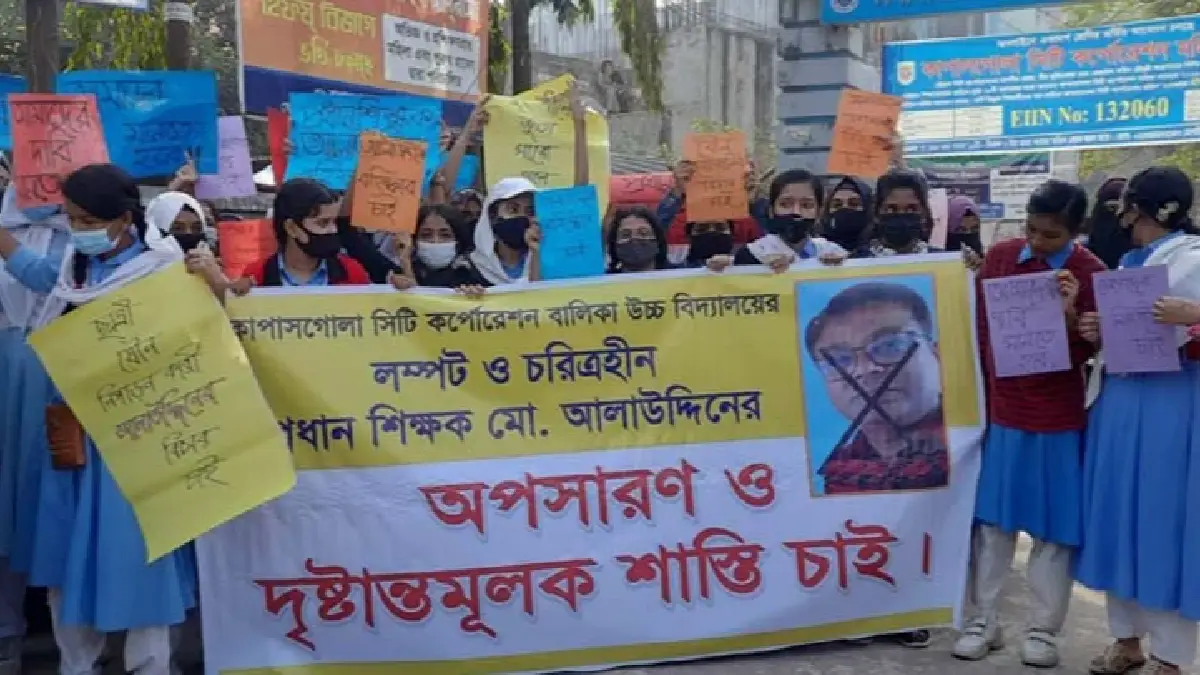 A Principal of a school has been withdrawn for his involvement in the sexual assault of students in Chattogram on Sunday (1 January)
The accused is Md Alauddin, Principal of Kapasgola Girls' School in the city.
The decision was taken at the meeting of the education department of Chattogram city corporation.
Officer-in-Charge (OC) of Chowkbazar Police Station Ferdous Jahan said that there was a complaint of sexual harassment against the head teacher of Kapasgola school. He was blocked by agitated students on Sunday noon.
On information, police visited the spot and brought the situation under control, added the OC. The accused Principal Alauddin has been transferred from Kapasgola to South Patenga City Corporation High
School in the city. Halishahar Ahmad Mia City Corporation Girls High School Principal Roma Barua has been posted in his place.
A three-member investigation committee will be formed in this regard, according to the CCC.