SVB: Money in failed US Bank is safe – US Govt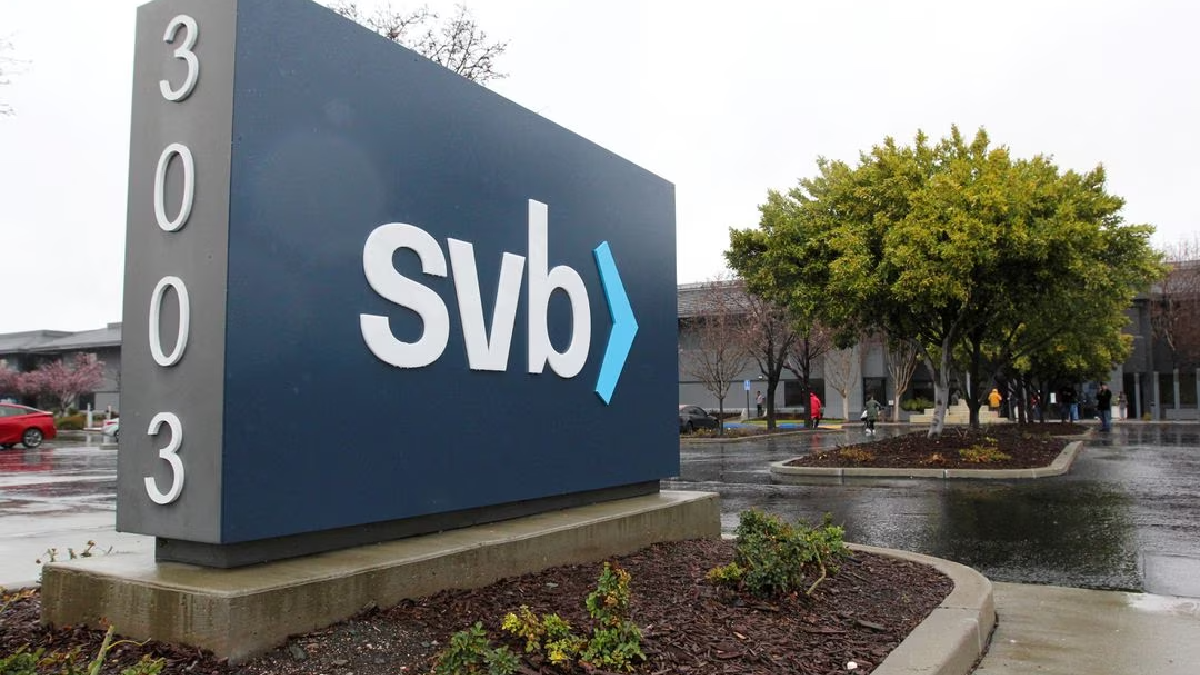 People and businesses who have money deposited with failed US bank Silicon Valley Bank (SVB) will be able to access all their cash from Monday (13th March) the US government has said.
A statement from the US Treasury, the Federal Reserve and Federal Deposit Insurance Corporation (FDIC) said depositors would be fully protected. The taxpayer will not bear any losses from the move, the statement said. SVB: Silicon Valley Bank was shut down by regulators who seized its assets on Friday.
It was the largest failure of a US bank since the financial crisis in 2008. The move came as the firm, a key tech lender, was scrambling to raise money to plug a loss from the sale of assets affected by higher interest rates.
"The US banking system remains resilient and on a solid foundation, in large part due to reforms that were made after the financial crisis that ensured better safeguards for the banking industry," the authorities' joint statement said.
"Those reforms combined with today's actions demonstrate our commitment to take the necessary steps to ensure that depositors' savings remain safe." Those actions also apply to Signature Bank of New York, seen as the most vulnerable institution after SVB, which came under regulatory control on Sunday.
As part of their moves to restore confidence, regulators also unveiled a new way to give banks access to emergency funds. The Federal Reserve said it would offer assistance through a new Bank Term Funding Program, making it easier for banks to borrow from it in a crisis.
President Joe Biden said the American people could have "confidence that their bank deposits will be there when they need them".
SVB was seen as a crucial lender for early-stage businesses in the tech sector. It was the banking partner for nearly half of US venture-backed technology and healthcare companies that listed on stock markets last year.
I've been speaking to people with money stuck in SVB over the weekend. One founder told me had been constantly refreshing his online banking page, hoping it might work. Another said he was confident the government would step in, but admitted he might have lost about around 40% of the company's cash overnight.
This statement, then, has been welcomed by depositors. But there are those that will raise eyebrows at this move.
SVB mainly banked start-ups and venture capitalists in Silicon Valley – the tech elite. And those Silicon Valley elites tend to have more than a streak of libertarianism to their politics: the boilerplate view is that government is slow and too big.
Critics argue that it's with great irony that it's the government who has stepped in to save the day. Some will wonder whether influential tech bros have been given preferential treatment: capitalism for when things go well, socialism for when it doesn't.
It's why the statement is worded carefully that taxpayers will not be paying for this. Mr Biden will now have to defend the move – and reassure members of his own party that guaranteeing depositors was the only way.
SVB started as a California bank in 1983 and expanded rapidly over the last decade. But it came under pressure as higher interest rates made it harder for start-ups to raise money through private fundraising or share sales. In Silicon Valley, the reverberations from the collapse have been widespread as companies face questions about what it means for their finances.
Paul Ashworth, chief North America economist at Capital Economics, said the US authorities had "acted aggressively to prevent a contagion developing".
"Rationally, this should be enough to stop any contagion from spreading and taking down more banks, which can happen in the blink of an eye in the digital age. But contagion has always been more about irrational fear, so we would stress that there is no guarantee this will work," he added.
Meanwhile, an offer has been made for SVB's UK arm. A consortium of investors led by the Bank of London, a UK clearing bank, has submitted a formal bid to the UK Treasury.
The British government has been working on a plan to support UK tech firms affected by the collapse of SVB.
'BD can attract more investment if they assure less corruption than other markers'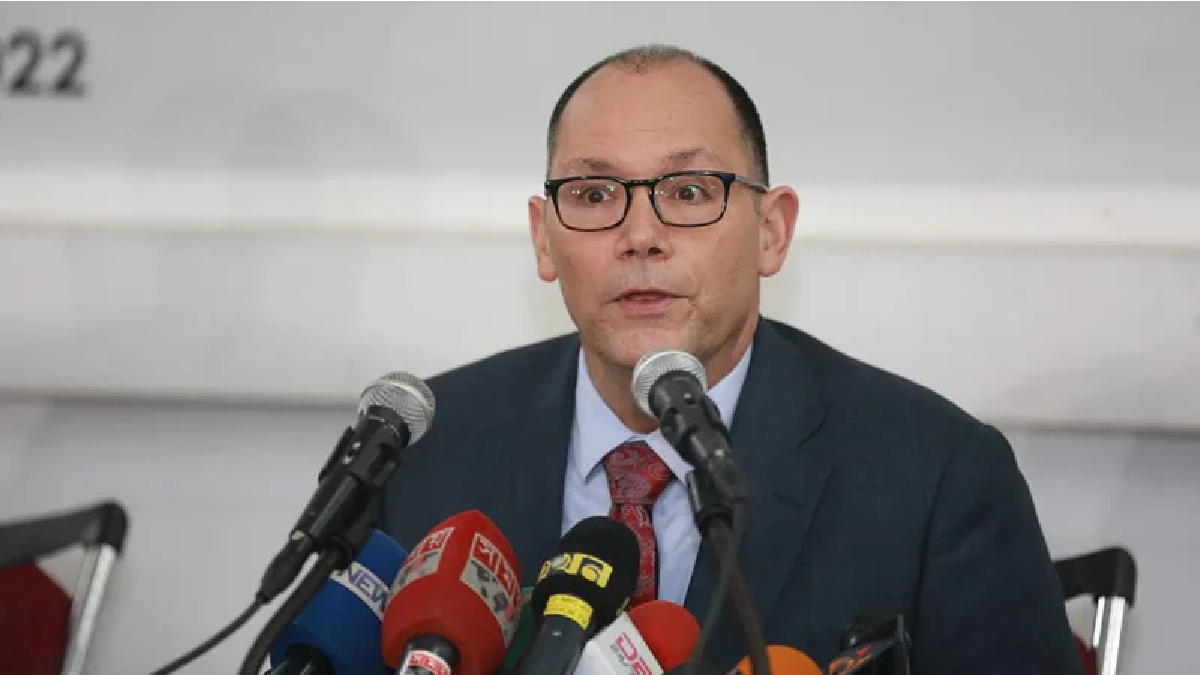 If Bangladesh can assure US citizens and investors that corruption is less prevalent here than in other markets, it will likely attract more investment, said US Ambassador Peter Haas.
"Corruption is a parasite that feeds on the resources of a society and drains it of its strength. It can devastate every level of business and government," the ambassador said during the "Call to Action Against Corruption Summit" held at the Pan Pacific Sonargaon Hotel in Dhaka on Tuesday (21 March).
He said the United States is committed to working with Bangladesh to eliminate corruption, to enable Bangladeshi citizens to enjoy lives of dignity and inviting more international trade and foreign investment.
"We support initiatives that help Bangladeshi businesses meet international standards and regulations, making them more competitive in the global market."
By promoting ethical business practices, a more level playing field can be created for businesses of all sizes and encourage more foreign investment, said Peter Haas.
Bangladesh has many advantages that potential investors would find attractive, he said, adding, "But as American business leaders tell me: multi-national firms have options on where they invest."
He said those will choose whichever country has the lowest levels of corruption, the fewest bureaucratic obstacles, the greatest respect for rule of law, and the best logistics infrastructure for their business.
So, if Bangladesh can attract more investment only by assuring citizens and investors that corruption is less prevalent here than in other markets, he said.
The US Agency for International Development, USAID, has partnered with Bangladesh's Registrar of Joint Stock Companies to launch an online registration process for new businesses. This makes registering new businesses more transparent, faster, and more affordable.
The USAID has also worked with the Bangladesh National Board of Revenue to establish Authorized Economic Operators. This has empowered the private sector, instead of the government, to release shipments at ports.
As a result, the process has become more transparent and raised the level of trust between the private sector and the government.
The US Department of Commerce's Commercial Law Development Program (CLDP) works with the Private Public Partnership Authority Bangladesh to conduct workshops to improve the legal and business environment of Bangladesh.
The CLDP also works with Dhaka North City Corporation (DNCC) to improve municipal governance by improving fiscal transparency. Under this program, the CLDP brought a DNCC delegation, including the mayor, to Miami in January.
The US Department of Justice trains investigators and attorneys in the Anti-Corruption Commission on such topics as how to investigate and prosecute money laundering, how to use electronic evidence, and how to investigate financial crimes.
It has also fostered a relationship between Bangladesh's Financial Intelligence Unit and the International Anti-Corruption Coordination Centre.
The United States is committed to holding corrupt officials accountable for their actions. This can take various forms, said US Ambassador Peter Haas.
South Asian Index drops on the outgoing week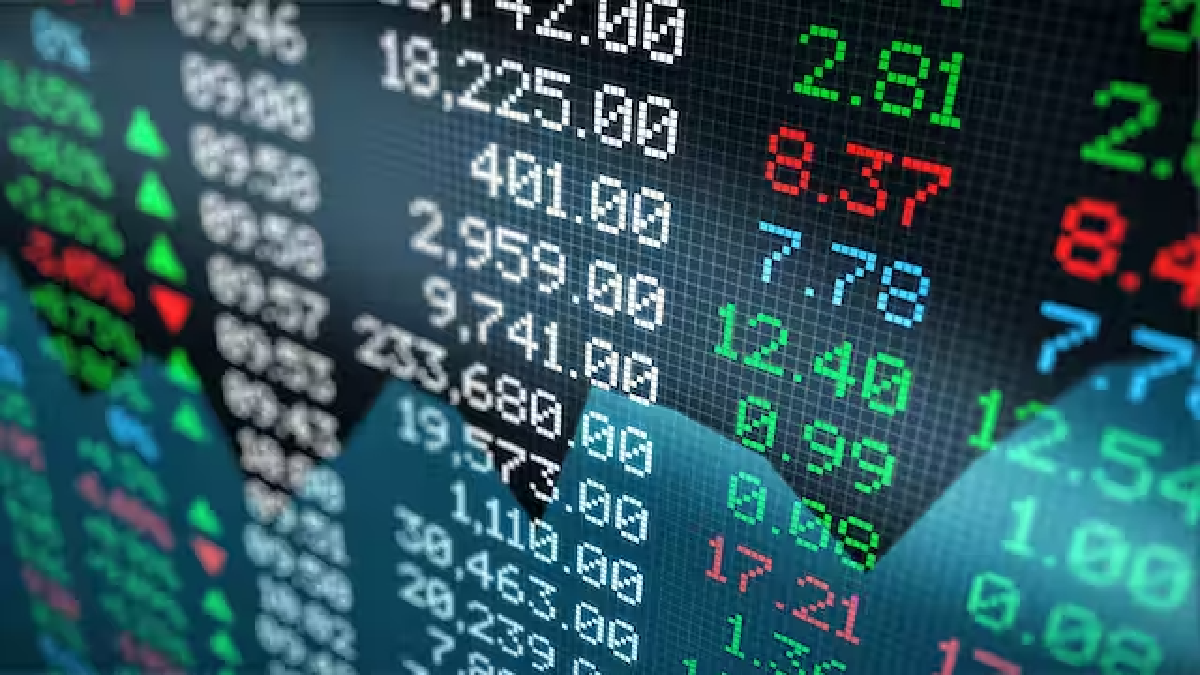 South Asian Stock Markets dropped last week. Among them, the biggest fall was in the stock markets of India and Pakistan.
A review of South Asian markets shows that India's Bombay Stock Exchange (BSE) index BSE Sensex has dropped 1,146 points during the week. At the end of the week, the index stood at 57,989 points. On the other hand, the Nifty-50 index of the country's National Stock Exchange dropped by 312 points last week. At the end of the week, the index stood at 17,412 points.
Pakistan Stock Exchange Index 'KSE 100' lost 464 points last week. After a week of losing, the index settled at 41,329 points.
On the hand The Sri Lankan stock market hiked, the Colombo Stock Exchange index 'ASPI' gained 64 points in a week. After a week the index settled at 9,670 points.
Bhutan's stock market index 'BSI' hiked by 21 point and the index stood at 1,104 points throughout the whole week. Nepal's 'NEPSE' lost  69 points last week, as the index stands at 1,933 points.
BIDA, LABCCI signed MoU to boost trade and investment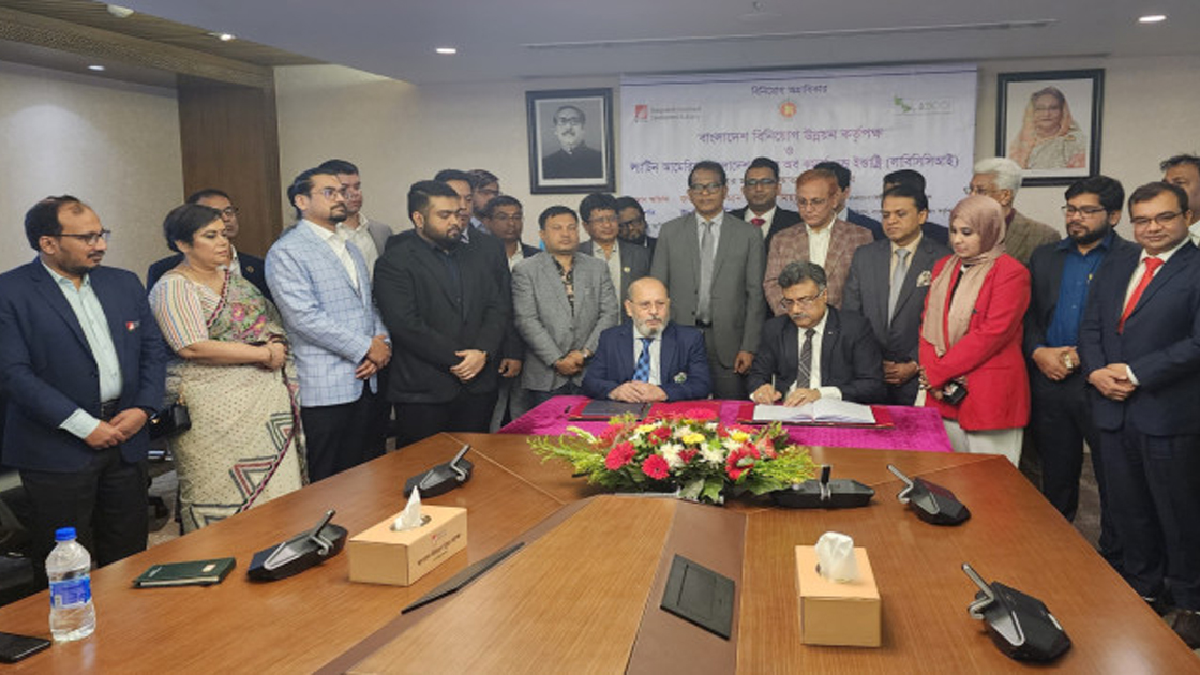 LABCCi: The Latin America-Bangladesh Chamber of Commerce and Industry signed a Memorandum of Understanding (MoU) with Bangladesh Investment Development Authority (BIDA) to boost trade and investment between Bangladesh and Latin America.
Bida Executive Chairman (Senior Secretary) Lokman Hossain Miah attended as the chief guest at the MoU signing ceremony held at the Bida office in the capital on Wednesday (15 March).
LABCCI President Md Anwar Shawkat Afser and Bida Marketing and Communication Executive Member (Additional Secretary) Md Matiur Rahman signed the MoU on behalf of their respective sides.
At the ceremony, the Brazilian Embassy in Dhaka Commercial Specialist Nahid Ferdousi assured that Brazil is very much interested in tying up with Bangladesh in all aspects.
Md Anwar Shawkat Afser said that a new era has been started by the MoU signing ceremony.
"LABCCI now got the affiliation from the Prime Minister's Office of Bangladesh, Bida. Now business societies from Latin American countries may get more confidence to invest and trade in Bangladesh through the collaboration of LABCCI," he said.
The LABCCI president highlighted the upcoming event "Bangladesh Investment B2B (Business to Business) Event in Latin America 2023" which will be jointly organised by Bida, DBCCI and LABCCI in the Netherlands, Belgium, Luxembourg, Argentina and Brazil on 6-17 March 2023.
Representatives from the ministries of foreign affairs and commerce, Bida, Beza, Hi-Tech Park Authority and high-profile Bangladeshi and European businessmen will participate in the mega event.
Salman Fazlur Rahman, private industry and investment advisor to the prime minister, will lead the delegation in the Netherlands, Belgium, Luxembourg, Argentina and Brazil.
Bida Executive Chairman Lokman Hossain Miah assured full support for this delegation, saying that the present government led by Prime Minister Sheikh Hasina created a friendly environment for businessmen as EPZs will provide a safe zone for foreign investors in Bangladesh.
In the last 15 years, Bangladesh's economy has changed dramatically. People's incomes have increased and their lives have improved. By 2027, another 3.5 million people will enter the middle class, he added.
"Bangladesh is not only a huge domestic market of 17 crore people, but with proper investment, the consumer market of about 300 crores in South Asia including India and China can be accessed from here," said the Bida executive chairman, adding that Bangladesh is one of the top safe investment destinations in the world.
He appreciated the LABCCI board of directors for their initiative to attract FDI from the Latin America region as well as from Europe.