Banks sell $16m at Tk106 interbank rate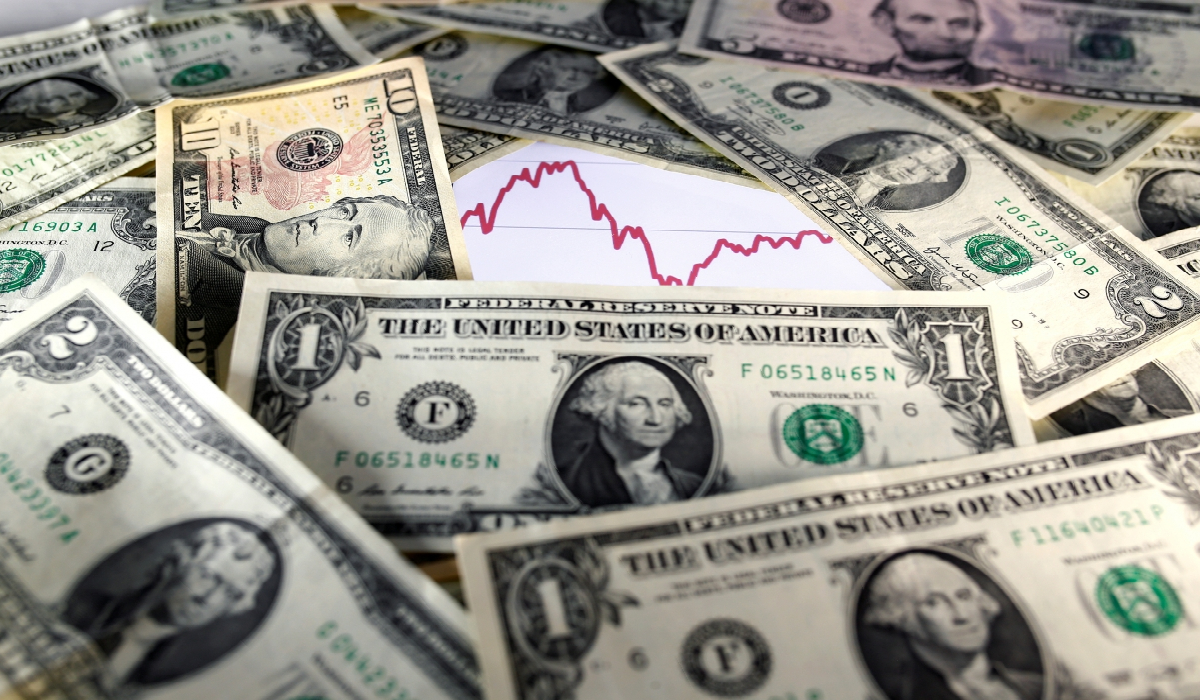 Banks transacted $16 million among themselves at Tk106 per dollar on Tuesday, the second day since the interbank forex market resumed after five months with banks agreeing on uniform rates for exporters and remitters.
The interbank rate was Tk103.50 a day prior.
On Tuesday, banks encashed remittance and export proceeds at the rate set by the Bangladesh Foreign Exchange Dealers Association (Bafeda).
Of the sales, the highest of $2 million was sold by City Bank, Bangladesh Development Bank and Eastern Bank.
Mashrur Arefin, vice chairman of the Association of Bankers, Bangladesh (ABB) and also MD of City Bank, told, "I am happy that we sold $2 million in the interbank market today. Two smaller banks needed dollars badly. We sold them at Tk105 rate. My buying cost was higher than that, but I don't actually look at profit and loss.
"I basically take a view of the market – whether the dollar will go below Tk105. The underlying assumption is that an active interbank market will essentially diminish the cost of remittance dollars."
Last Sunday, Bafeda and the ABB decided that the dollar price will be determined by calculating the average price of foreign exchange and export earnings in five working days. All banks will encash export proceeds and collect remittances at the same rate.
Last Sunday, the maximum remittance collection rate was Tk108. Bafeda set a maximum of Tk99 per dollar to encash export income.
However, banks will settle import Letter of Credit (LC), using a weighted average buying cost at a maximum rate of one taka higher.
The leaders of the organization said the rate will change after a few days.
Treasury officials, however, said not all banks are profiting Tk1 per dollar, with some adding a maximum of Tk0.30-0.50.
According to that, yesterday the banks were settling LCs at a maximum of Tk108.50 and minimum of Tk105.
They said banks had agreements with some exchange houses which meant remittance dollars were received from those at a slightly lower rate.
No bank, however, has charged a rate higher than Tk108.
In case of export proceeds, exporters have received the rate of Tk99 fixed by Bafeda against the dollar.
Besides, exchange houses have been given a maximum of Tk108 per dollar for remittances.
Selim RF Hussain, ABB chairman and managing director of Brac Bank, said due to the decision taken by ABB and Bafeda, some comfort was returning to the market.
He, however, said it would still take time.
"We have introduced these rates in close coordination with the Bangladesh Bank. Our main objective is to bring stability to the market. It will probably happen in a few days."
Although banks followed the interbank rate, the Bangladesh Bank's rate remained the same. On Tuesday, the central bank sold dollars at Tk96, after it increased the price by Tk1 on Monday.
Central bank spokesperson Serajul Islam said $45 million dollars were sold yesterday at a rate of Tk96 for government imports and imports of daily essentials.
He said now the banks' dollar rate will be uploaded on the central bank's website, but the central bank's rate would not be available there for now.
Islamic Foundation set Fitra for all Muslims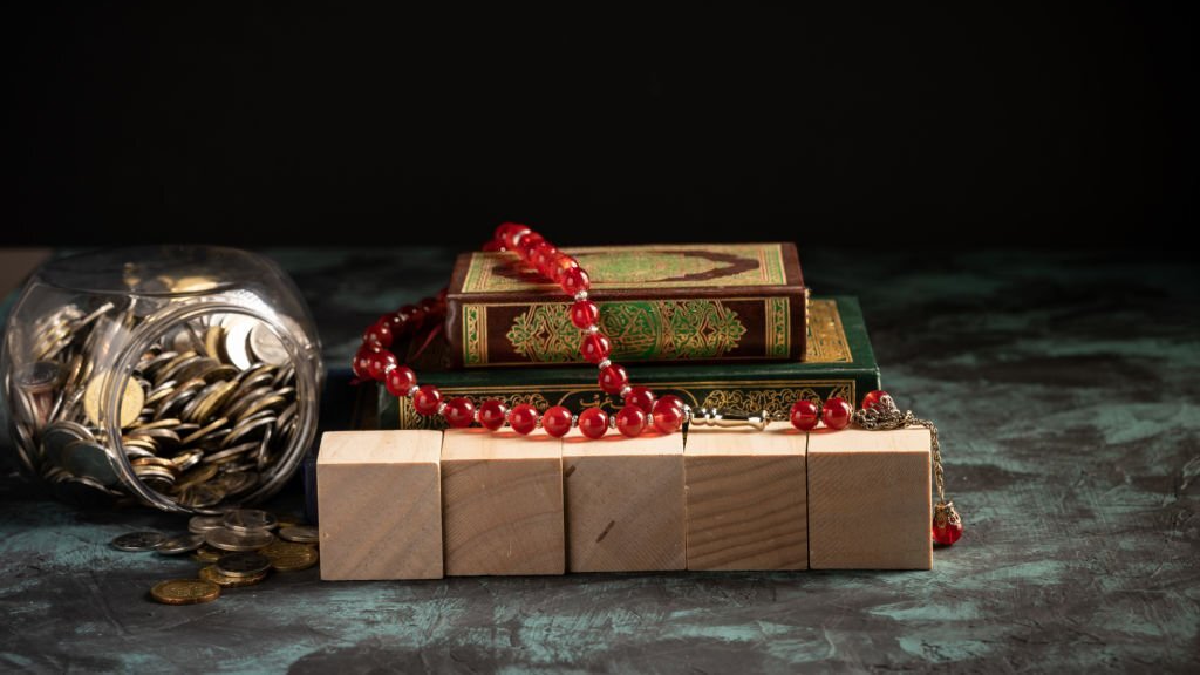 This year, the Islamic Foundation has set the Fitra minimum at Tk 115 with a maximum of Tk 2, 640.
The National Committee on Fitra set the donation rate at a meeting on Sunday (2n April) led by committee President Hafez Mufti Mohammad Ruhul Amin, also the khatib of the Baitul Mukarram National Mosque.
The amount of Fitra for all Muslim people has been determined based on the market prices of flour, dates, raisin, cheese, and some other essential items.
Fitra, also known as Zakat al-fitr, is the compulsory charity that Muslims have to give to the poor before the Eid day prayer congregation or Jamaat. Without giving these alms, their Eid is considered incomplete.
AQI: Dhaka on top 10th list among unhealthy air quality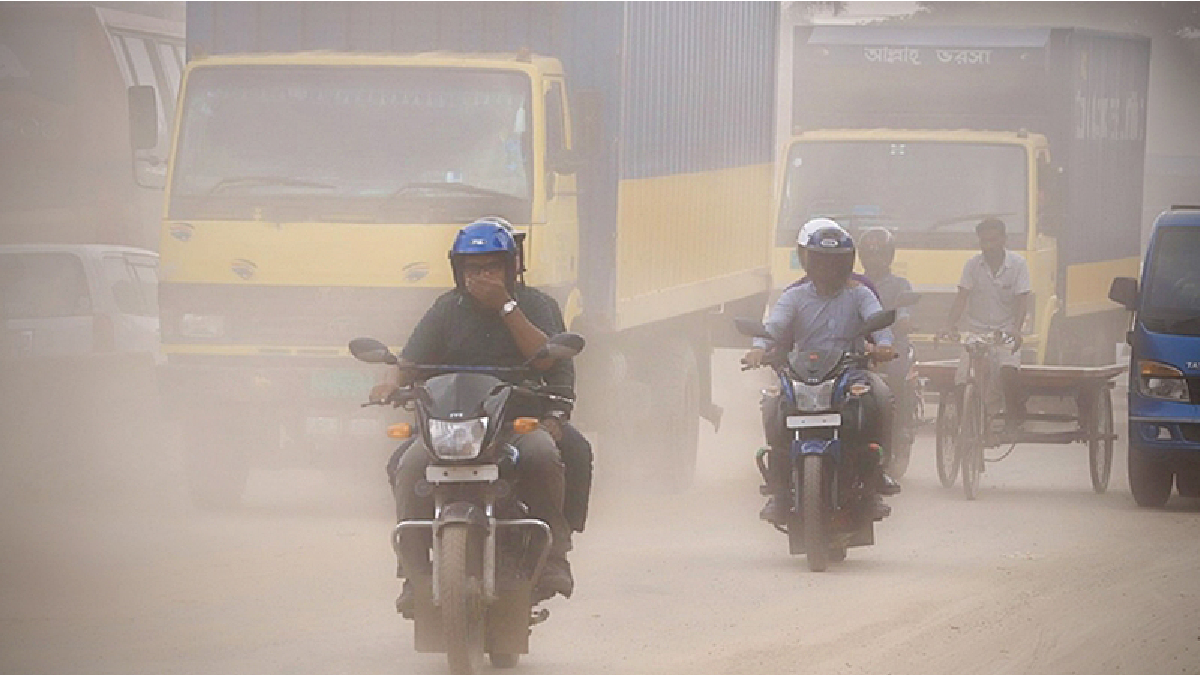 Dhaka's air quality is 'unhealthy' on Sunday morning (2nd April).
With an air quality index (AQI) score of 125 at 9 am, Dhaka ranked 10th in the list of cities worldwide with the worst air quality.
Thailand's Chiang Mai, China's Beijing and India's Delhi occupied the first three spots in the list, with AQI scores of 254, 166 and 160, respectively.
An AQI between 101 and 150 is considered 'unhealthy', AQI between 201 and 300 is said to be 'very unhealthy', while a reading of 301+ is considered 'hazardous', posing serious health risks to residents.
Air pollution consistently ranks among the top risk factors for death and disability worldwide.
As per the World Health Organization (WHO), air pollution kills an estimated seven million people worldwide every year, largely as a result of increased mortality from stroke, heart disease, chronic obstructive pulmonary disease, lung cancer and acute respiratory infections.
Price of Gold nearly Tk 1 lakh per Bhori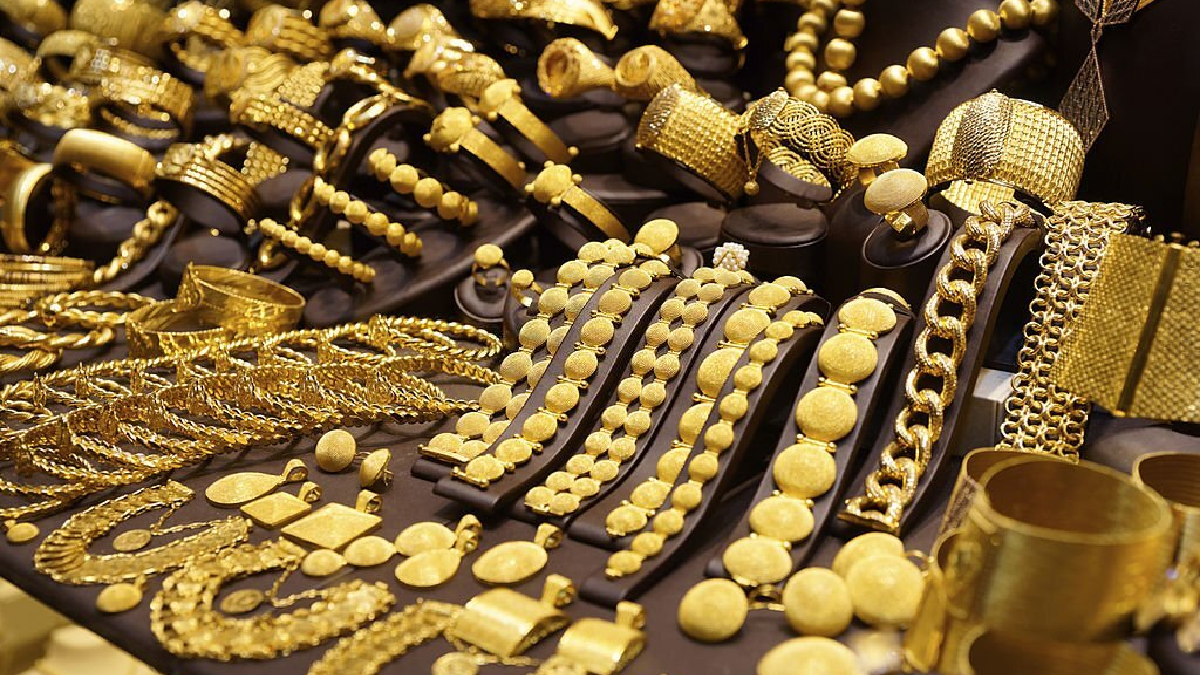 The price of gold in the bangladesh national market has been set at yet another all-time high, just below Tk 1 lakh per bhori.
Bangladesh Jeweller's Association (BAJUS) announced a hike of Tk 1,516 for 22-carat gold, setting the new price at Tk99,144 per bhori, effective from Sunday (2nd April).
BAJUS in a press release on Saturday said the price of 22-carat gold with hallmark would be sold at Tk 99,144. Apart from this, the price of hallmarked 21-carat gold bars will be Tk 94,653, 18 carats will be Tk 81,123 and traditional gold bars will be Tk 67,593.
However, the price of another precious metal, silver, was left unchanged.
On Saturday, a bhori of 22-carat gold ornaments was sold at Tk 97,628, 21-carat at Tk 93,195, 18-carat at Tk 79,898 and traditional style gold ornaments are being sold at Tk 66,543.
In other words, from tomorrow, 22-carat gold bars will be increased by Tk 1,516, 21-carat by Tk 1,458, 18-carat by Tk 1,225, and traditional gold bars by Tk 1,500.