Bloomberg lauds PM Sheikh Hasina for reforms to maintain economic stability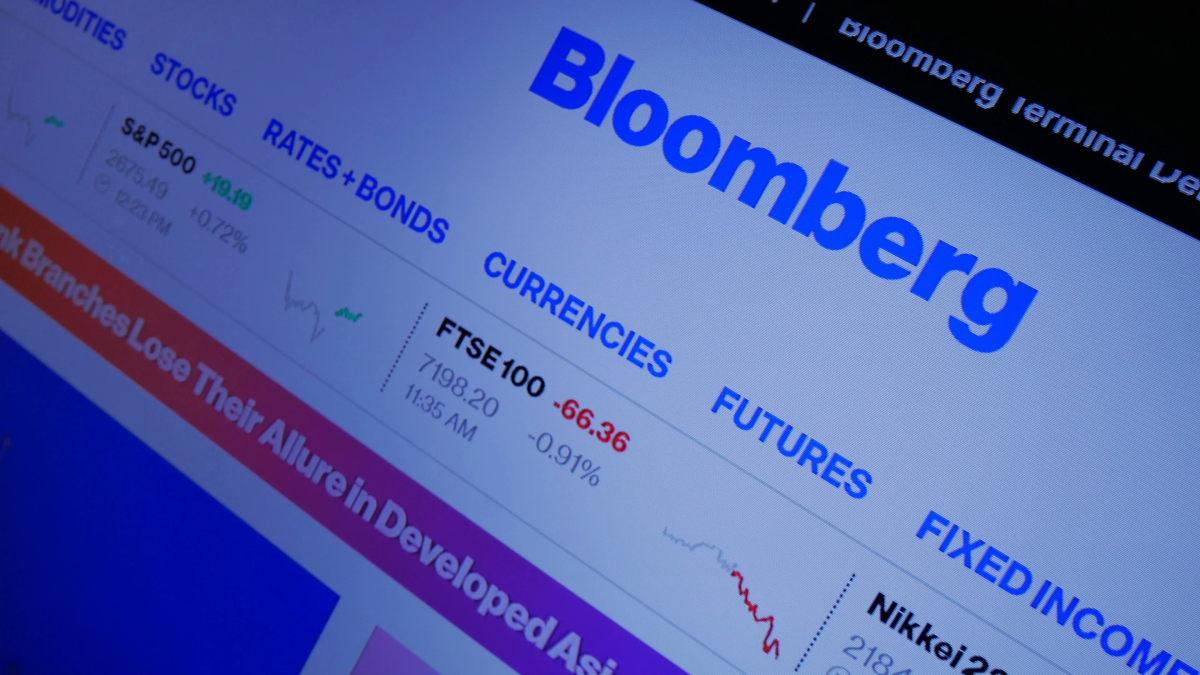 The globally famed Bloomberg news agency has praised Bangladesh Prime Minister Sheikh Hasina for her "timely reform steps" to negate the impacts of the worldwide economic crisis in Bangladesh, predicting the initiatives to elect her government for the fourth straight term in the next general elections.
"She is expected to win a fourth straight term in the elections," BSS reports quoting Bloomerg's article, which simultaneously suggests Sheikh Hasina "needs to push more reforms to receive all funds."
"Prime Minister Sheikh Hasina is widely expected to win a fourth straight term in national polls expected by January 2024 — not least because many of her opponents are behind bars or ensnared in legal cases".
Bloomberg published the article against the backdrop of Bangladesh's receipt of International Monetary Fund (IMF) loans which it attributed to the South Asian country's timely reforms to maintain economic stability ahead of the next national election.
The article commented that Sheikh Hasina's victory was expected not merely "because many of her opponents are behind bars or ensnared in legal cases" but due to her success in ensuring economic stability.
Following is the full Bloomberg article headlined "Bangladesh Leader Bets IMF-Mandated Rigor Will Pay Off in Polls" with two sub-heads:
Sheikh Hasina needs to push more reforms to receive all funds
She is expected to win a fourth straight term in the elections
Government leaders across the world have often balked at implementing reforms agreed with the International Monetary Fund for fear of being penalized at the ballot box. Bangladesh Prime Minister Sheikh Hasina isn't one of them.
Her quick execution of IMF mandates have stood out in South Asia where Pakistan is still fiddling with fuel subsidies just as it inches closer to reviving a bailout. Sri Lanka has delayed local municipal polls as it raised taxes and interest rates to clinch IMF funds last week.
Bangladesh, which in July became the last of the three countries to ask for IMF support, was the first to get loans approved after swiftly raising energy prices. Prime Minister Sheikh Hasina made no apologies for the move.
"Gas and electricity supply can be provided if all agree to pay the purchasing costs," she said a week $4.7 billion in IMF loans were secured on Jan. 31. "How much subsidy can be given? And why should we continue subsidies?"
Such comments are typically unheard of as elections approach: All three nations face key votes over the next 18 months. But unlike leaders in Sri Lanka and Pakistan, PM Sheikh Hasina is widely expected to win a fourth straight term in national polls expected by January 2024 — not least because many of her opponents are behind bars or ensnared in legal cases.
"If the ruling party manages to maintain economic stability, that could preempt anger or public sentiment that works against the government," said Michael Kugelman, director of the Wilson Center's South Asia Institute. "PM Sheikh Hasina certainly has the credibility to pull this off."
In contrast, Pakistan Prime Minister Shehbaz Sharif polled low in a survey ahead of elections later this year and has been blamed by voters for the economic crisis. While Sri Lankan leader Ranil Wickremesinghe has pushed through reforms, he depends on the support of a party run by a powerful clan and will need to seek a new mandate in presidential elections due September 2024.
PM Sheikh Hasina is banking on her government's move to go to the IMF to show to markets and voters that she has prevented the $460 billion Bangladeshi economy from going the way Sri Lanka has with a default. Pakistan is also facing the prospect of a default.
Bangladesh went to the IMF as it grappled with an energy crisis with commodity prices soaring last year due to Russia's war in Ukraine, while the rising costs of imports widened the trade deficit. The local currency depreciated by a fifth and reserves fell to the lowest in three years.
By winning access to IMF funds, Sheikh Hasina's government is gaining some time to fix the economy before the elections. Signs of a weakening economy could well trigger public anger against the premier who has overseen growth of more than 6 pecent on average for the past 14 years though it slowed to about 3.5 percent during the pandemic.
The first review of the IMF program is set for the second half of 2023, and Bangladesh Mission Chief Rahul Anand sees the authorities "taking comprehensive steps" to unwind subsidies and move to a market-driven exchange rate.
Bangladesh has received $476 million under the facility so far. Further disbursements depend on the government ensuring reforms for the financial sector, ranging from the central bank pursuing an independent monetary policy to reducing non-performing loans and spurring climate change funding.
PM Sheikh Hasina to partake World of Work Summit in Switzerland this June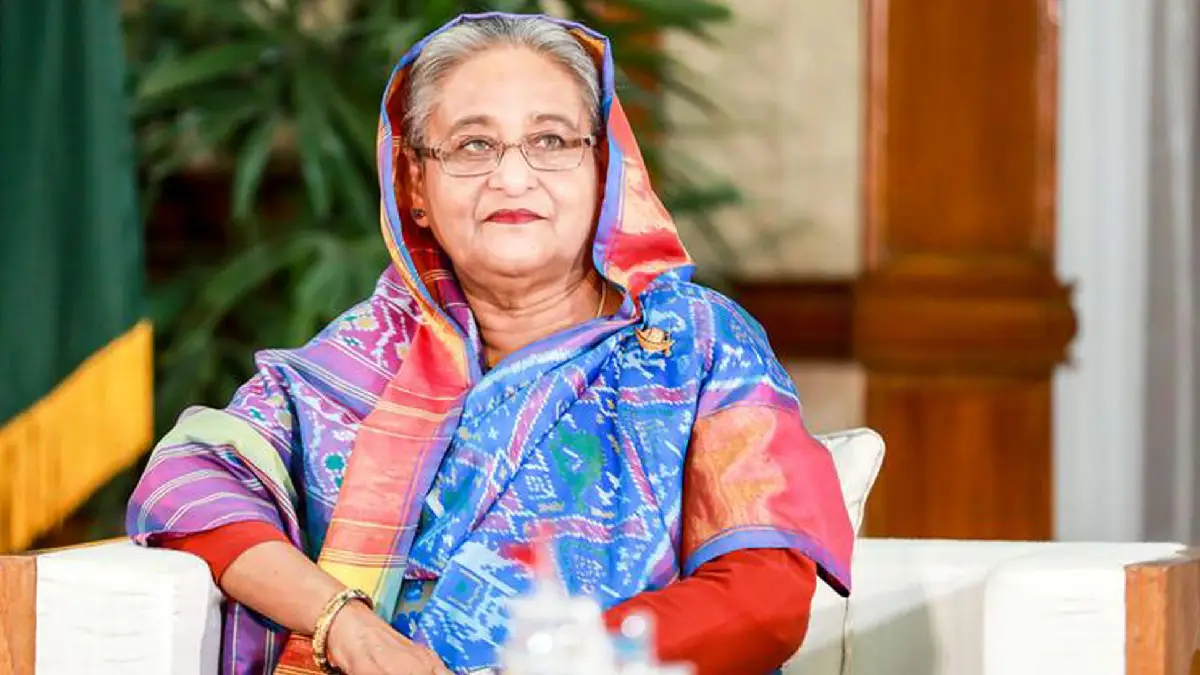 Bangladesh Prime Minister Sheikh Hasina is expected to embark on a visit to Switzerland in June to attend the "World of Work Summit: Social Justice for All" in Geneva on June 14-15. The summit serves as a significant platform for global leaders to address the pressing need for enhanced, coordinated, and coherent efforts in promoting social justice.
During the summit, discussions will revolve around the proposal to establish a Global Coalition for Social Justice, which received a positive response from the International Labour Office's Governing Body at its 347th Session. Should the plans be finalized, Prime Minister Sheikh Hasina will undertake her visit to Geneva from June 13 to 16, as confirmed by a diplomatic source.
A distinguished lineup of attendees, including French President François Hollande, Panamanian President Juan Carlos Varela, Nobel Peace Prize laureate Kailash Satyarthi, and representatives from employers' and workers' organizations, will address the conference. Over the course of two days, the summit aims to emphasize the crucial role of social justice in fostering a more sustainable and equitable world. Additionally, strategies for enhanced collaboration and cohesive action to advance social justice and ensure policy coherence will be explored.
The summit will provide participants with a platform to share their vision and priorities concerning social justice, as well as showcase the actions they have taken and commit to taking to promote social justice. Furthermore, the outcomes of the summit are expected to inform discussions in other multilateral forums regarding the significance and strategies for achieving greater social justice. These forums include the Sustainable Development Goals Summit, the G20 Summit, and the summits of the BRICS countries, all scheduled to take place in 2023.
Prominent figures such as heads of state and government, the United Nations Secretary-General, the Director-General of the International Labour Organization (ILO), and high-level representatives from employers' and workers' organizations will deliver addresses during the summit. Additionally, four panel discussions will bring together governmental representatives, employers' and workers' organizations, UN entities, and other international organizations to identify and amplify actions aimed at promoting social justice across the multilateral system. The objective is to commit to a joint, coherent, and coordinated engagement on this crucial issue.
Finance Minister to Present National Budget of Tk 7.61 Lakh Crore in Parliament Today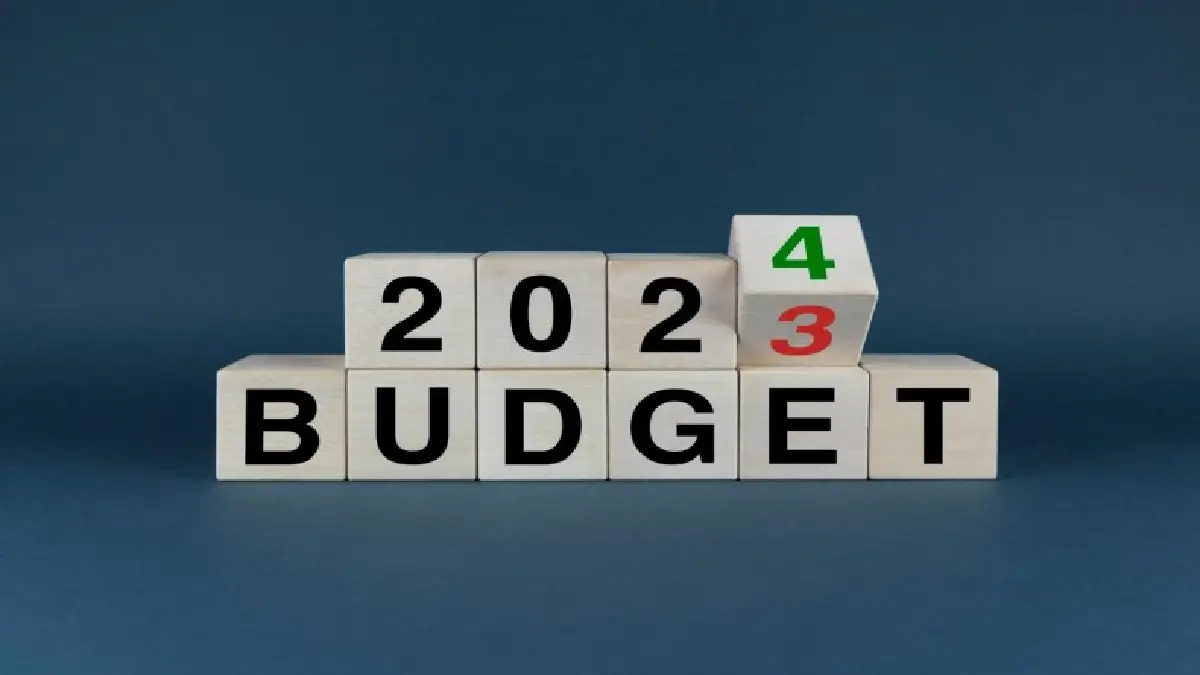 Finance Minister AHM Mustafa Kamal is preparing to present the largest-ever national budget of Tk7.61 lakh crore for the fiscal year 2023-24. This will be the fifth consecutive budget presented by the finance minister and the final one for the current Awami League government.
The budget aims to drive the country's economic growth in line with Bangladesh's graduation from the Least Developed Country (LDC) status and fulfill the conditions set by the International Monetary Fund (IMF) for a $4.7 billion loan.
While the government has attempted to strike a balance between revenue collection, public expenditure, and austerity measures, experts and budget officials predict an increase in the government's reliance on foreign loans due to a revenue shortfall. The finance ministry projects a revenue collection target of Tk5 lakh crore, with a deficit of Tk2.61 lakh crore for FY24. Of this, Tk1.02 lakh crore will be borrowed from external sources, and Tk1.55 crore will be sourced domestically.
The finance minister expects to obtain Tk1.32 lakh crore from the banking system, Tk18,000 crore from savings certificates, and Tk23,000 crore from non-bank sources. The government's operating expenditure is anticipated to be set at Tk4.75 lakh crore, with a total development cost of Tk2.77 lakh crore.
Economists and analysts have cautioned that the next fiscal year's budget may face exceptional challenges due to the ongoing Russia-Ukraine conflict and its adverse impact on the global economy, which also affects the domestic economy.
The finance minister has allocated Tk2.77 lakh crore for development spending in the upcoming fiscal year. Domestic interest payments will amount to Tk82,000 crore, while interest on foreign loans will reach Tk12,376 crore. Capital expenditure is expected to be Tk39,000 crore, with Tk502 crore allocated for the food sector and Tk8,402 crore designated for loans and advances.
For the financing of the annual development program (ADP), the 2023-24 budget has allocated Tk2.63 lakh crore, along with Tk7,986 crore for non-ADP special projects, Tk2,828 crore for non-ADP food-for-works recipes and transfers, and Tk3,768 crore for schemes not included in the ADP but financed from own source revenue.
In terms of revenue generation, the government aims to generate Tk5 lakh crore, with Tk4.5 lakh crore coming from tax revenue and Tk50,000 crore from non-tax revenue. The National Board of Revenue (NBR) has been tasked with collecting Tk4.3 lakh crore, while non-NBR taxes are targeted at Tk20,000 crore. The government estimates that Tk3,900 crore will be received as foreign grants.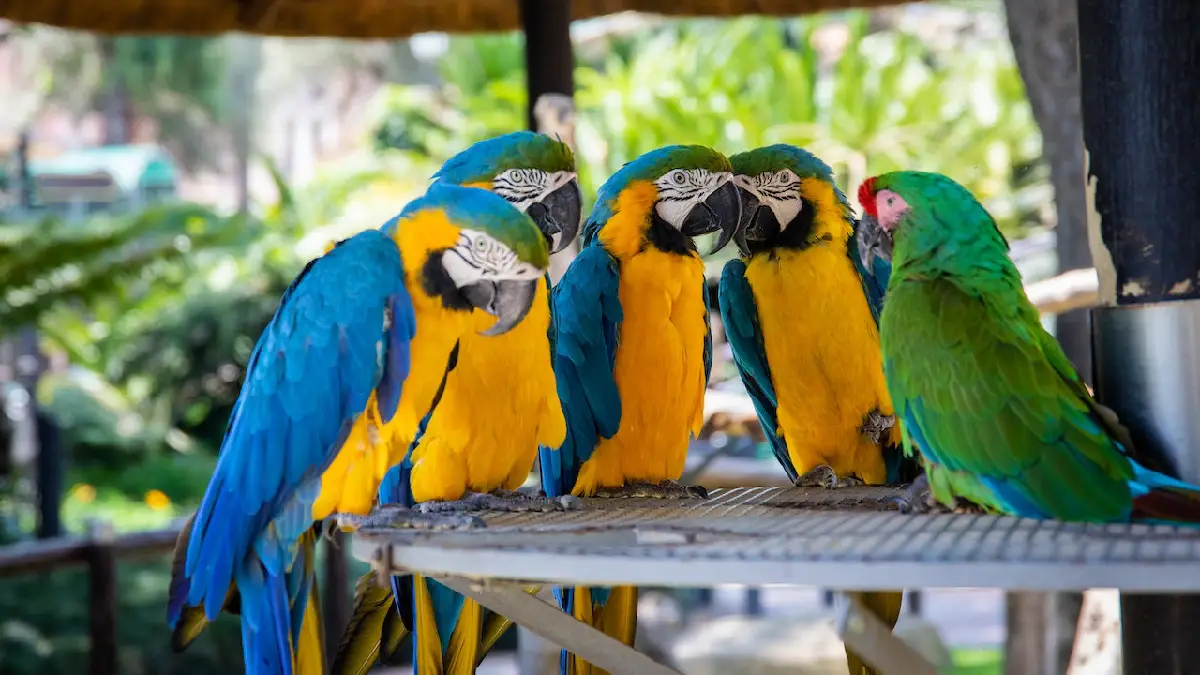 Parrots, with their vibrant plumage and charismatic personalities, have captivated humans for centuries. These intelligent and social birds play a crucial role in the ecosystems they inhabit. To recognize and raise awareness about the conservation of these fascinating creatures, Global Parrot Day is celebrated worldwide on 31st May. This day serves as a reminder of the importance of preserving parrot populations and their habitats.
Introduction to Global Parrot Day
Global Parrot Day is an annual event celebrated on 31st May. It aims to highlight the diversity and conservation status of parrots, as well as the need to protect their habitats. This day encourages individuals, organizations, and communities to come together and take action for the well-being of these magnificent birds.
The Importance of Parrots in the Ecosystem
Parrots fulfill essential ecological roles, making them keystone species in many habitats. Their contributions include: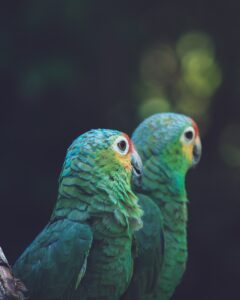 Parrots as Seed Dispersers: Parrots have a unique ability to consume various fruits and seeds, and their strong beaks enable them to break through tough exteriors. After digesting the fruit, parrots excrete the undigested seeds in different locations, aiding in seed dispersal and promoting the growth of diverse plant species.
Parrots as Pollinators: Some parrot species, such as the Sun Conure and the Eclectus Parrot, play a vital role in pollination. As parrots feed on nectar-rich flowers, pollen attaches to their feathers, facilitating cross-pollination between plants.
Parrots as Indicators of Ecosystem Health: Parrots are excellent indicators of the overall health of their ecosystems. Their decline or absence can signify environmental imbalances, such as habitat degradation, pollution, or the presence of invasive species.
Threats to Parrot Populations
Despite their ecological significance, parrot populations face numerous threats that jeopardize their survival:
Habitat Loss and Deforestation: Deforestation, primarily driven by human activities such as logging and agriculture, has resulted in the destruction of vast tracts of parrot habitats. The loss of nesting sites and food sources poses a severe threat to these birds.
Illegal Wildlife Trade: Parrots are highly sought after in the illegal wildlife trade due to their vibrant feathers and ability to mimic human speech. Capture and transportation for the pet trade cause immense stress and mortality among parrots, further impacting their populations.
Climate Change: Rising temperatures, altered precipitation patterns, and habitat disruption due to climate change pose significant challenges for parrots. These changes affect food availability, alter migration patterns, and contribute to the spread of diseases.
Conservation Efforts for Parrots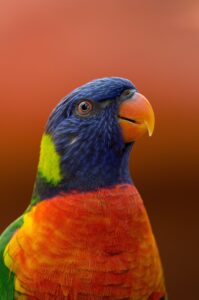 To safeguard parrot populations and their habitats, several conservation initiatives are underway:
Protected Areas and Sanctuaries: Establishing protected areas and sanctuaries helps conserve critical habitats for parrots. These designated areas provide a safe haven for parrot populations, allowing them to breed, forage, and fulfill their ecological roles.
Breeding and Release Programs: Many conservation organizations run breeding and release programs to bolster parrot populations. These initiatives involve captive breeding, where parrots are bred in controlled environments and then reintroduced into the wild to boost numbers and genetic diversity.
Community Engagement and Education: Engaging local communities and raising awareness about the importance of parrots and their habitats is crucial. Conservation organizations work closely with communities to develop sustainable practices and foster appreciation for parrots, ensuring long-term conservation efforts.
Celebrating Global Parrot Day
Global Parrot Day provides an opportunity to actively participate in the conservation of these magnificent birds:
Awareness Campaigns and Events: Numerous events and awareness campaigns are organized on Global Parrot Day. These initiatives aim to educate the public about parrot conservation, promote responsible pet ownership, and raise funds for conservation projects.
Volunteering and Donating: Individuals can contribute their time and skills by volunteering at parrot rescue centers, sanctuaries, or participating in habitat restoration projects. Additionally, donating to reputable parrot conservation organizations helps fund vital research and conservation efforts.
Supporting Parrot Conservation Organizations: By supporting parrot conservation organizations, individuals can aid in the protection of parrot habitats, rescue injured birds, and contribute to community engagement initiatives. Every contribution plays a crucial role in safeguarding these remarkable creatures.
Read More: Global Meditation Day Today
Global Parrot Day serves as a reminder of the importance of preserving parrot populations and their habitats. Parrots are not only beautiful and intelligent creatures but also play significant roles in maintaining the balance of ecosystems. By recognizing the threats they face and actively participating in their conservation, we can ensure a brighter future for parrots and the ecosystems they inhabit.