Bangladesh and Japan Prioritize Comprehensive and Goal-Oriented Partnership, Says Ambassador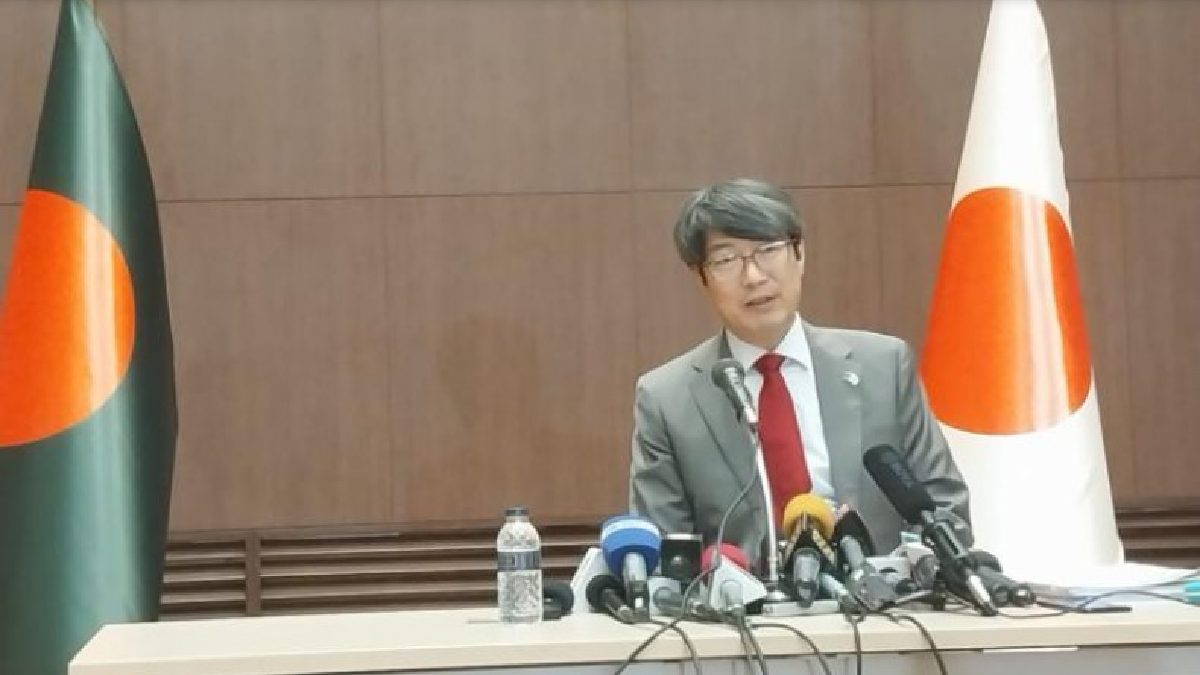 Japanese Ambassador Iwama Kiminori expressed his contentment with the discussions between Prime Minister Sheikh Hasina of Bangladesh and Prime Minister Kishida Fumio of Japan during Sheikh Hasina's official visit to Japan. He stated that the two countries are focusing on a partnership that is both comprehensive and targeted-oriented.
Ambassador Iwama highlighted that their partnership has been elevated from a comprehensive partnership to a strategic partnership. However, he emphasized that a strategic partnership goes beyond political and security issues, encompassing economic cooperation as well.
The ambassador also mentioned that the two countries should have mutually beneficial cooperation on the economic front. Moreover, he confirmed that the two nations have agreed to further enhance their existing defense cooperation.
Regarding Bangladesh's Indo-Pacific Outlook, the ambassador noted the similarities between Japan's views on the Indo-Pacific region and the idea proposed by Bangladesh. He appreciated the concept but deemed it premature to evaluate it at the moment.
During the summit meeting in Tokyo, Prime Minister Sheikh Hasina and her Japanese counterpart Kishida Fumio welcomed the initiation of negotiations concerning the transfer of defense equipment and technology, recognizing future potential. They decided to "elevate" their bilateral relationship to a "Strategic Partnership" as a guiding principle to lead the two countries' journey into the next 50 years and beyond.
Both leaders shared the determination to enhance cooperation specifically in three major areas: cooperation for peace and stability in the region and beyond, deepening economic cooperation for mutual benefit and regional prosperity, and expansion of cultural cooperation and people-to-people exchanges.
Sheikh Hasina made an official visit to Japan at the invitation of the Japanese Prime Minister, and they had a summit meeting on April 26.

Bangladeshi Enterprises Shine at Global Sourcing Expo Melbourne 2023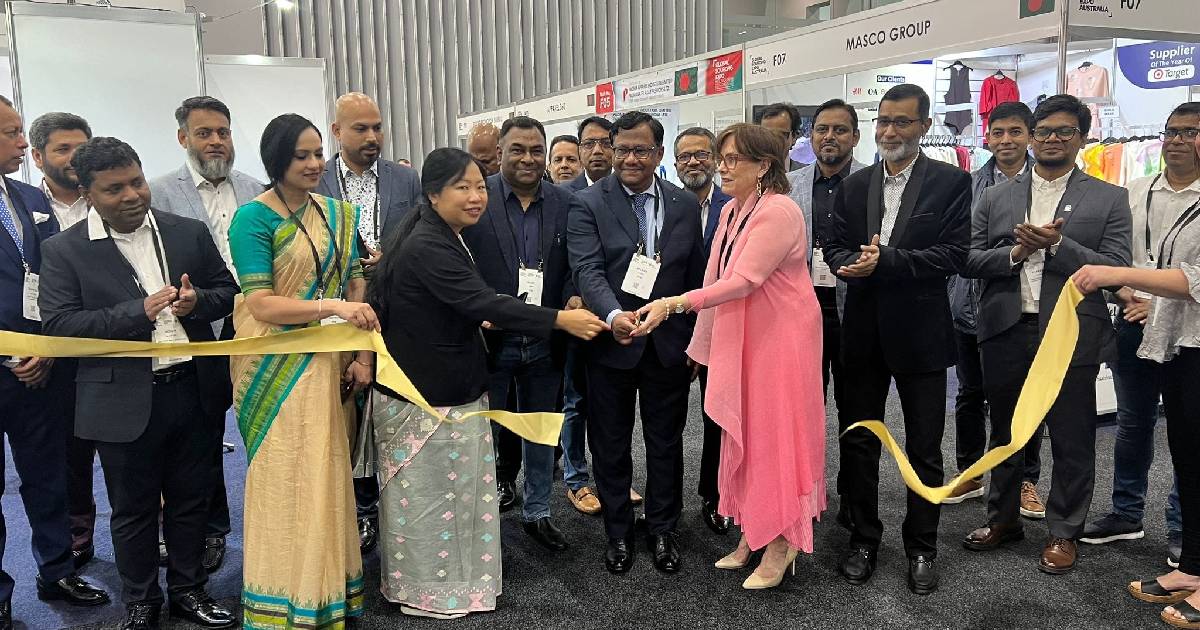 The "Global Sourcing Expo Melbourne 2023," a three-day international trade exhibition, commenced today at the Melbourne Convention and Exhibition Center in Australia. The event is facilitated by the Bangladesh High Commission in Canberra, with the participation of 19 Bangladeshi enterprises. Among them, 15 garment manufacturers and suppliers are showcasing their products, supported by the Export Promotion Bureau (EPB). Additionally, four other Bangladeshi companies, specializing in RMG and home décor, are partaking in the exhibition.
The inauguration of the Bangladeshi exportable items exhibition at the Global Sourcing Expo in Melbourne was conducted by Bangladeshi High Commissioner to Australia M Allama Siddiqui and Marry Kinsella, the Chief Executive Officer of the organizing firm. Political Counselor Tahleel Delawar Moon and Commercial Counselor Rony Chakma from the Bangladesh High Commission were also present at the inaugural event.
The exhibition draws the participation of around 900 manufacturers and suppliers from 20 countries, marking it as a significant platform in the realm of international trade. These expos are held twice a year in Sydney and Melbourne, offering a crucial avenue for importers, exporters, manufacturers, and suppliers to showcase their products, explore new markets, and foster communication.
In terms of Bangladesh's exports to Australia, the readymade garment sector constitutes approximately 93 percent. Bangladesh currently holds the position of Australia's 32nd largest trade partner.
Singapore's GDP growth in Q3 driven by construction and services sectors.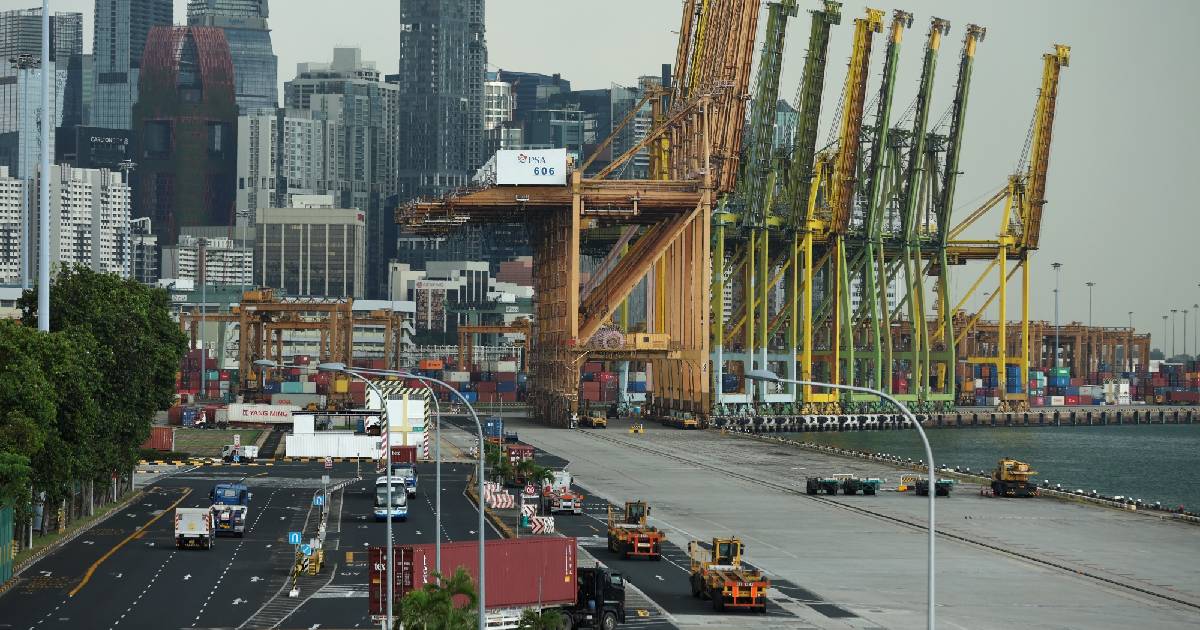 The third-quarter performance of Singapore's economy exceeded expectations, registering a robust 1.1 percent expansion. This growth was propelled by the construction industry and the services sector, particularly tourism. The data from the trade ministry surpassed the anticipated 0.8 percent and marked a significant improvement from the preceding three months.
In response to the positive momentum, officials have revised the full-year forecast for 2023. They now anticipate the economy to grow by 1.0 percent, adjusting from the earlier estimated range of 0.5-1.5 percent. The decision is influenced by improved performance in the US economy since the previous forecast in August. However, officials cautioned that inflation-fighting interest rate hikes may pose challenges in the coming months.
The ministry projected that growth in the US and eurozone would moderate due to the cumulative effects of monetary policy tightening. Similarly, China's growth is expected to decelerate further due to ongoing weaknesses in its property sector, domestic consumption, and subdued external demand. Despite sluggish global demand for electronics, one of Singapore's major exports, there are indications that the downturn may be stabilizing.
Continued growth in tourism arrivals is anticipated to support aviation and tourism-related businesses. Taking into account the overall performance of Singapore's economy in the first three quarters of the year, along with the latest external and domestic developments, the GDP growth forecast for 2023 has been narrowed to around 1.0 percent.
Looking ahead to 2024, the ministry foresees a growth range of 1.0-3.0 percent. However, potential downside risks include high inflation and an escalation of conflicts, such as those between Israel and Hamas or the war in Ukraine. The confluence of these factors could impact business and consumer sentiments, leading to a potential slowdown in global growth and trade.
Pakistan-Afghanistan Border Trade Normalizes After Visa Rule Suspension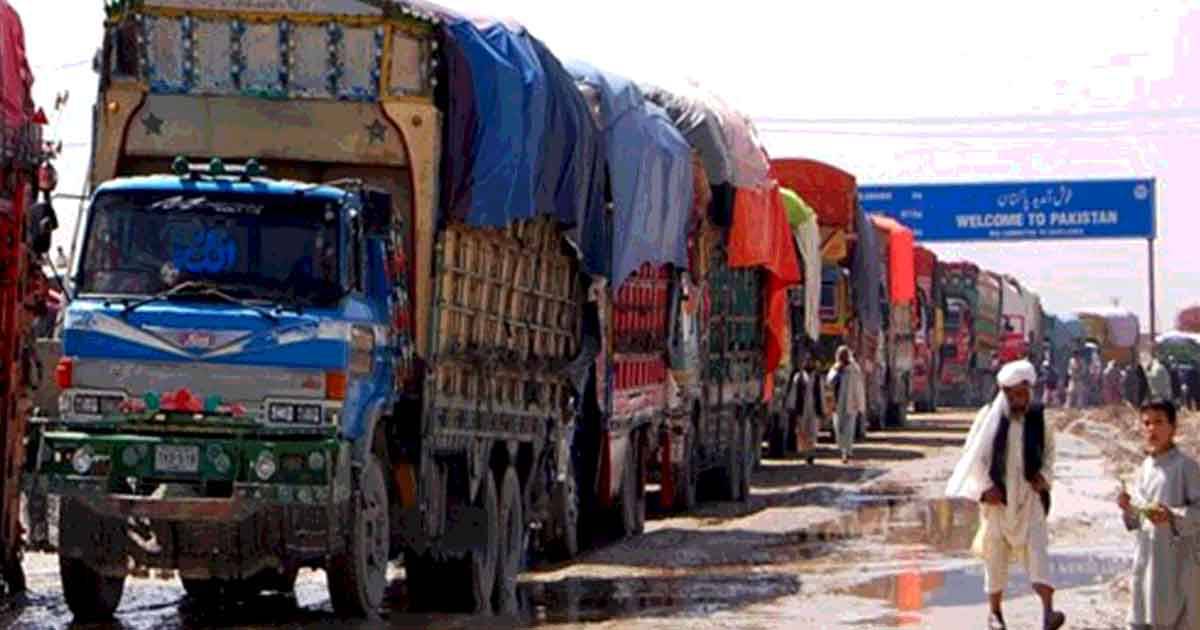 The resumption of cross-border trade between Pakistan and Afghanistan follows a temporary disruption caused by Pakistan's introduction of a new visa rule. Commercial traffic came to a standstill when Pakistan enforced a requirement for the crew of commercial vehicles to possess passports and visas. In response, Afghanistan refused entry to trucks, leading to a suspension of trade. A Pakistan customs official revealed that talks between officials from the Ministry of Commerce and their Afghan counterparts resulted in an agreement to extend the implementation of the new rule by an additional two weeks for Afghan drivers. This decision followed two prior deferrals by Pakistan.
The media office of the governor of Nangarhar province in Afghanistan confirmed the normalization of cross-border trade after diplomatic discussions. The statement indicated optimism that the issue would be permanently resolved. The situation has unfolded against the backdrop of strained relations between Kabul and Islamabad, exacerbated by Pakistan's plans to deport hundreds of thousands of Afghan migrants allegedly residing illegally in the country. Approximately 340,000 Afghans have been deported or voluntarily returned thus far.
Pakistan's imposition of a requirement for passports and visas represents a departure from a longstanding practice allowing individuals to cross the border with national identity cards. Afghanistan, a landlocked nation heavily reliant on imports through Pakistan, faced disruptions in trade. Pakistan, grappling with a significant economic crisis, contends that allowing duty-free entry for Afghan-bound goods results in substantial financial losses. Additionally, concerns about smuggling and illegal sales further complicated the situation.
Pakistan justified the mass deportation of migrants by citing the need to safeguard its welfare and security, particularly in light of an increase in attacks attributed to militants operating from Afghanistan. The Taliban government in Afghanistan has consistently asserted that it does not permit foreign militants to use its territory, characterizing Pakistan's security concerns as a domestic matter.
This recent development highlights the intricate diplomatic and economic challenges in the region, as both countries navigate issues related to trade, security, and the movement of people across their shared border.