South Asian Stocks Witness a Week of Fluctuating Performance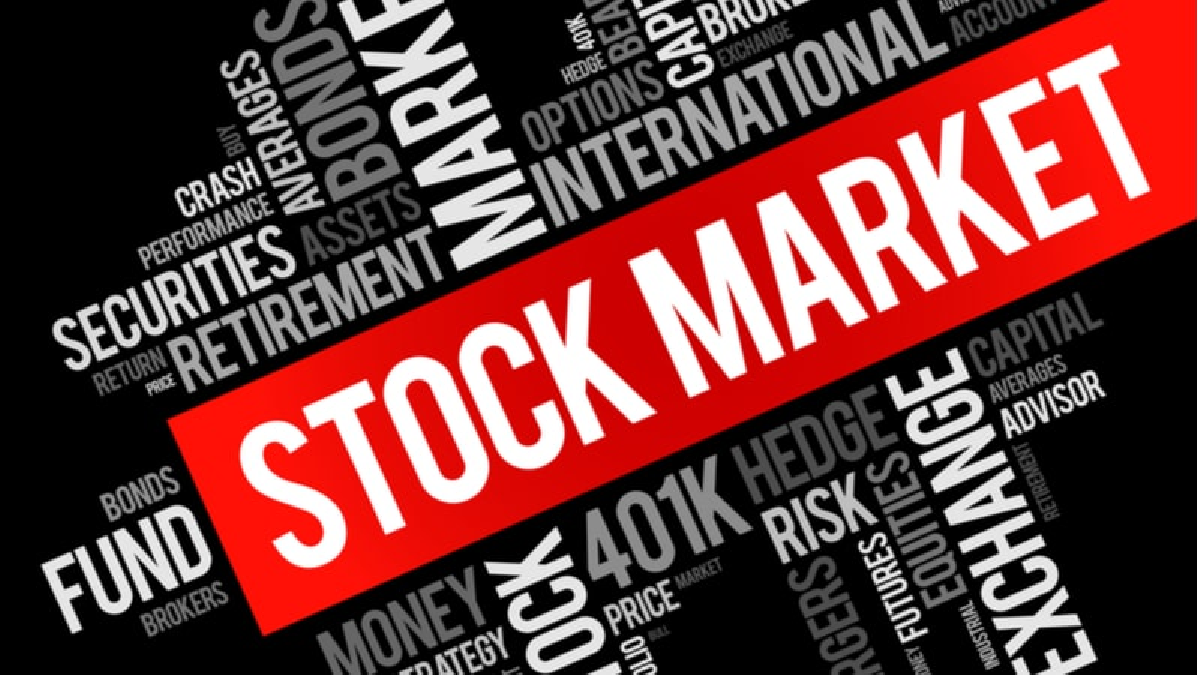 South Asian Bourse or Stock Markets saw mixed performance last week.
A review of South Asian markets shows that India's Bombay Stock Exchange (BSE) index BSE Sensex has gained 772 points during the week. At the end of the week, the index stood at 62,501 points. On the other hand, the Nifty-50 index of the country's National Stock Exchange added by 296 points last week. At the end of the week, the index stood at 18,499 points.
Pakistan Stock Exchange Index 'KSE 100' lost 612 points last week. After a week of gaining, the index settled at 41,002 points.
On the hand The Sri Lankan stock market dropped, the Colombo Stock Exchange index 'ASPI' lost by 19 points in a week. After a week the index settled at 8,697 points.
Bhutan's stock market index 'BSI' rose by 24 points and the index stood at 1,302 points throughout the whole week. Nepal's 'NEPSE' gained by 82 points last week, as the index stands at 1,959 points.

Opposition Candidate Mohamed Muiz Secures Surprise Victory in Maldives Presidential Runoff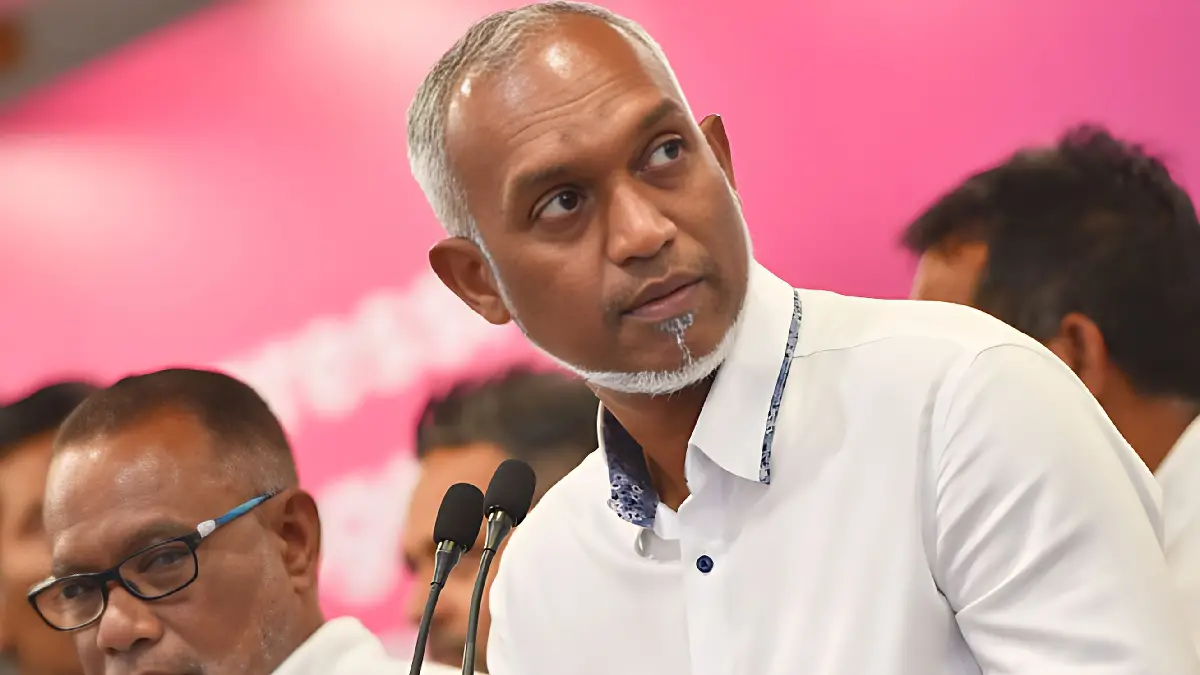 In a surprising turn of events, Mohamed Muiz, the opposition candidate, emerged victorious in the Maldives presidential runoff held on Saturday, securing over 53% of the vote, as reported by local media. This election had taken on the character of a virtual referendum, determining whether India or China would exert greater influence over this Indian Ocean archipelago nation.
According to Mihaaru News, incumbent President Ibrahim Mohamed Solih garnered 46% of the vote, while Muiz clinched victory with a lead of more than 18,000 votes. Official results were expected to be announced on Sunday.
Following his win, Muiz expressed his commitment to shaping the country's future and safeguarding the freedom of the Maldives. He called for unity, stating, "It's time we put our differences aside and come together. We need to be a peaceful society." Additionally, he requested that President Solih transfer former President Abdulla Yameen from prison to house arrest.
Muiz's triumph was an unexpected one, considering he entered the race as an underdog and was named as a candidate closer to the nomination deadline, following the Supreme Court's decision to bar Yameen from running due to his imprisonment on money laundering and corruption charges—charges that Yameen's supporters claim are politically motivated.
"This result reflects the patriotism of our people and calls on all our neighbors and bilateral partners to fully respect our independence and sovereignty," said Mohamed Shareef, a prominent official from Muiz's party. He emphasized that it was also a mandate for Muiz to revive the economy and secure Yameen's release.
Neither Muiz nor Solih managed to secure more than 50% of the vote in the initial round of voting held earlier in September.
During the campaign, Solih faced allegations from Muiz that he had permitted unchecked Indian presence in the Maldives. Muiz's party, the People's National Congress, is perceived as being strongly pro-China. Solih, however, maintained that the Indian military's presence in the Maldives was solely for the construction of a dockyard under a government agreement and that it did not compromise the country's sovereignty.
Muiz pledged that if elected president, he would remove Indian troops from the Maldives and work to rebalance the country's trade relations, which he argued were heavily skewed in favor of India.
Ahmed Shaheed, a former foreign minister of the Maldives, suggested that the election results reflected public discontent with the government's failure to meet economic and governance expectations rather than concerns about Indian influence. He stated, "I don't think India was at all in the people's minds."
Muiz, an engineer by profession, previously served as the housing minister for seven years and was the mayor of Male, the capital, before being chosen as the presidential candidate.
In the lead-up to the election, Solih faced a setback when Mohamed Nasheed, a charismatic former president, broke away from the Maldivian Democratic Party and fielded his own candidate in the first round. Nasheed opted to remain neutral in the second round.
Abdulla Yameen, leader of the People's National Congress, had aligned the Maldives with China's Belt and Road initiative during his presidency from 2013 to 2018. This initiative aims to develop infrastructure projects, including railroads, ports, and highways, to expand trade and China's influence across Asia, Africa, and Europe.
Despite the campaign rhetoric, it is unlikely that Muiz will drastically alter the foreign policy stance of the Maldives. Instead, opposition to Chinese projects may diminish, potentially rebalancing the power dynamics in the region.
The Maldives, comprising 1,200 coral islands in the Indian Ocean strategically located along major shipping routes between the East and the West, has seen significant political stability and economic growth in recent years. However, differing views on foreign influence continue to shape the nation's political landscape.
With over 282,000 eligible voters and a turnout of 78% an hour before polling stations closed, this election marks a pivotal moment in the Maldives' political history.
BICM Trains Women Investors Regarding Capital Market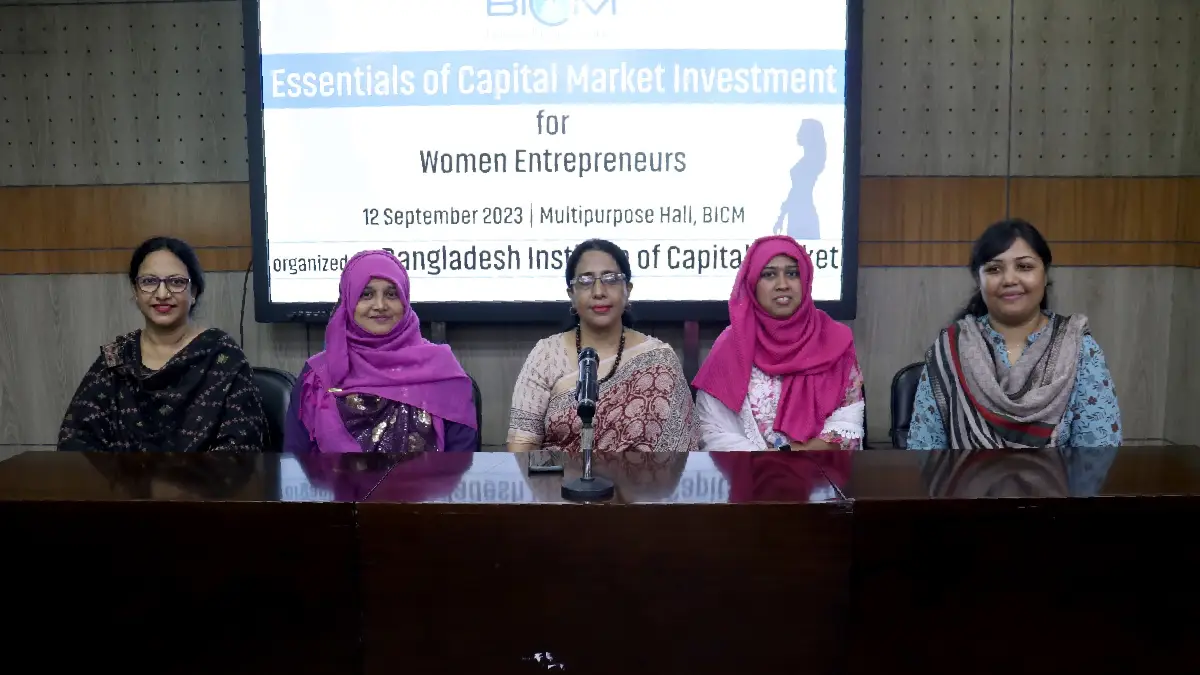 Bangladesh Institute of Capital Market (BICM) has organized an investment education program titled "Essentials of Capital Market Investment for Women Entrepreneurs." This initiative is specifically aimed at female investors and entrepreneurs.
The program took place on Tuesday, September 12th, at BICM's multipurpose hall. Over a hundred female members from "Women and E-commerce (WE)," an organization comprising numerous women entrepreneurs, participated in this training program.
The chief guest at the event was Dr. Mahmuda Akter, the Executive President of the Bangladesh Institute of Capital Market (BICM). Among the notable attendees were Nasima Akter Nisha, the President and Founder of Women and E-commerce (WE), as well as Irene Parveen, the Executive Director of WE. The executive committee director, Salma Parveen, and Rakiba Parveen, members of BICM's Women Entrepreneurs and Development Committee, were also present. Additionally, the event was graced by Kashfiya Sharmin, Assistant Professor and Assistant Coordinator of the committee, Dr. Tamanna Islam, Assistant Professor and committee member, S. M. Kalbin Chalima, Lecturer, Faima Akter, Lecturer, and Gaurab Roy, Lecturer, all from BICM.
Addressing the gathering, Professor Dr. Mahmuda Akter highlighted that the Bangladesh Institute of Capital Market (BICM) has been consistently providing training on various relevant subjects in the financial/stock market. As part of this commitment, the institute has organized this training program specifically for women investors. Dr. Mahmuda Akter emphasized the importance of women being well-informed and cautious with their savings when investing in the capital market. She underscored BICM's dedication to equipping women with the knowledge and skills needed to make informed and secure investments in the capital market.
Irene Parveen, the Executive Director of Women and E-commerce (WE), stated that WE members are actively seeking education not only in e-commerce but also in investment through the Bangladesh Institute of Capital Market (BICM). The aim is to equip WE members with the skills and knowledge required to engage in investments in the capital market alongside their e-commerce ventures.
It's noteworthy that BICM has been conducting regular "Free Investors' Education Programs" with the objective of enhancing investment awareness among ordinary investors in the Capital Market. In addition, the institute organizes certificate training programs on various contemporary topics for capital market professionals.
Bangladesh, France Boost Relations in Bilateral Meeting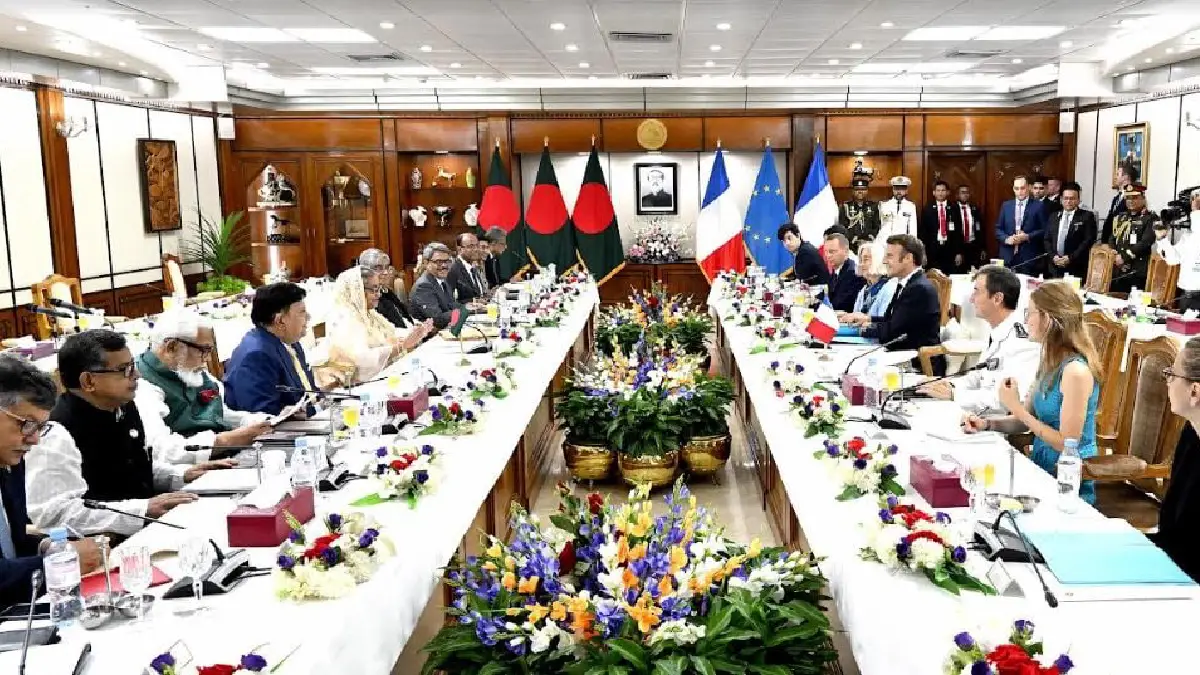 The bilateral meeting between Bangladesh's Prime Minister, Sheikh Hasina, and French President Emmanuel Macron concluded this morning (11 September), with a focus on diversifying their existing relationship. The meeting took place at the Prime Minister's Office (PMO) following a one-on-one discussion between the two leaders.
President Macron was warmly received by Prime Minister Hasina at the PMO's tiger gate upon his arrival at 10:20 am, with a bouquet of flowers. Before the bilateral meeting, both leaders participated in a photo session. Several bilateral agreements and Memorandums of Understanding (MoUs) are expected to be signed in the presence of the two leaders, who will also hold a joint press briefing.
Before departing from the PMO, Macron will sign the visitor's book. Earlier in the day, he paid tribute to the Father of the Nation, Bangabandhu Sheikh Mujibur Rahman, by laying a wreath at Bangabandhu's portrait and visited the Bangabandhu Memorial Museum at Dhanmondi-32.
President Macron's visit to Bangladesh, at the invitation of Prime Minister Sheikh Hasina, aims to solidify ongoing projects and further enhance economic relations between the two nations. This marks Macron's first visit to Bangladesh, with the last visit by a French president occurring in 1990 when President Mitterrand visited.
Since the early 1990s, the bilateral trade relationship between Bangladesh and France has grown significantly, with total trade rising from €210 million to €4.9 billion today, making France the 5th largest country for Bangladesh's exports. French companies are now active in various sectors such as engineering, energy, aerospace, and water resources. Both Bangladesh and France hope that President Macron's visit will elevate their friendly relations to new heights.
Prime Minister Sheikh Hasina visited France in November 2021 at the invitation of President Macron. Foreign Minister AK Abdul Momen has indicated that discussions during Macron's visit will include strategies to boost trade and investment, addressing climate change, and regulating migration. Climate change and the Rohingya crisis will also be key topics of discussion during their meeting.
Macron's visit to Bangladesh followed his participation in the G-20 Summit in New Delhi, India.