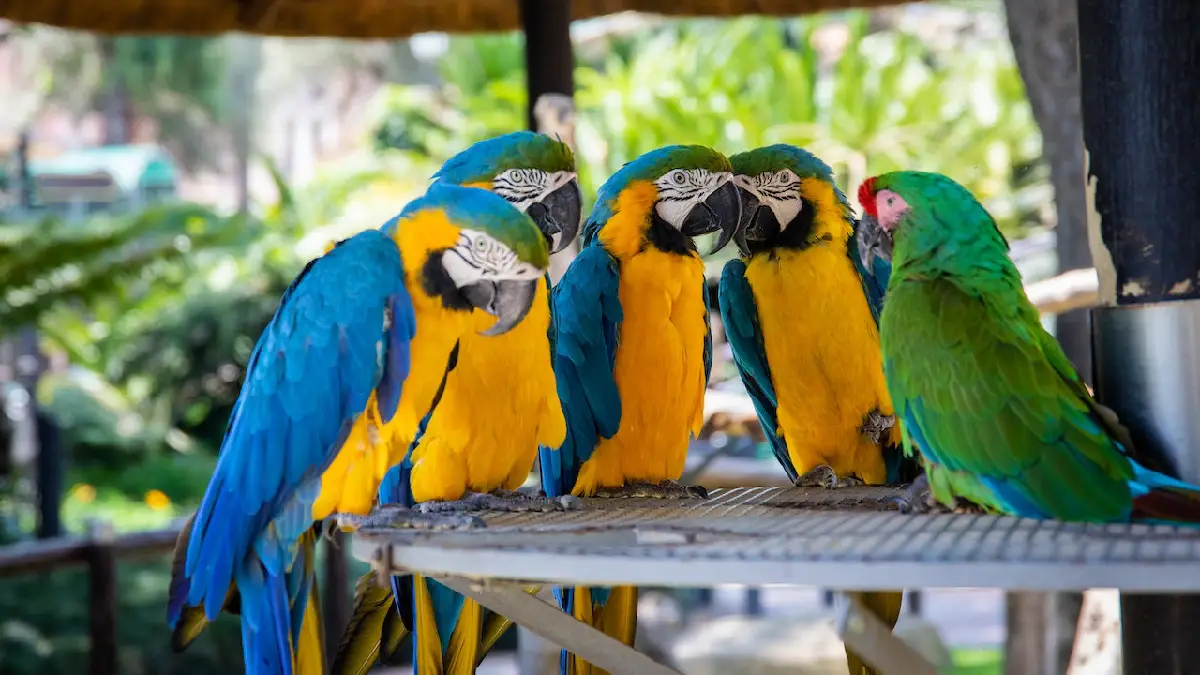 Parrots, with their vibrant plumage and charismatic personalities, have captivated humans for centuries. These intelligent and social birds play a crucial role in the ecosystems they inhabit. To recognize and raise awareness about the conservation of these fascinating creatures, Global Parrot Day is celebrated worldwide on 31st May. This day serves as a reminder of the importance of preserving parrot populations and their habitats.
Introduction to Global Parrot Day
Global Parrot Day is an annual event celebrated on 31st May. It aims to highlight the diversity and conservation status of parrots, as well as the need to protect their habitats. This day encourages individuals, organizations, and communities to come together and take action for the well-being of these magnificent birds.
The Importance of Parrots in the Ecosystem
Parrots fulfill essential ecological roles, making them keystone species in many habitats. Their contributions include: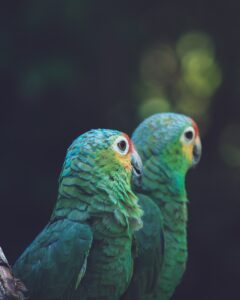 Parrots as Seed Dispersers: Parrots have a unique ability to consume various fruits and seeds, and their strong beaks enable them to break through tough exteriors. After digesting the fruit, parrots excrete the undigested seeds in different locations, aiding in seed dispersal and promoting the growth of diverse plant species.
Parrots as Pollinators: Some parrot species, such as the Sun Conure and the Eclectus Parrot, play a vital role in pollination. As parrots feed on nectar-rich flowers, pollen attaches to their feathers, facilitating cross-pollination between plants.
Parrots as Indicators of Ecosystem Health: Parrots are excellent indicators of the overall health of their ecosystems. Their decline or absence can signify environmental imbalances, such as habitat degradation, pollution, or the presence of invasive species.
Threats to Parrot Populations
Despite their ecological significance, parrot populations face numerous threats that jeopardize their survival:
Habitat Loss and Deforestation: Deforestation, primarily driven by human activities such as logging and agriculture, has resulted in the destruction of vast tracts of parrot habitats. The loss of nesting sites and food sources poses a severe threat to these birds.
Illegal Wildlife Trade: Parrots are highly sought after in the illegal wildlife trade due to their vibrant feathers and ability to mimic human speech. Capture and transportation for the pet trade cause immense stress and mortality among parrots, further impacting their populations.
Climate Change: Rising temperatures, altered precipitation patterns, and habitat disruption due to climate change pose significant challenges for parrots. These changes affect food availability, alter migration patterns, and contribute to the spread of diseases.
Conservation Efforts for Parrots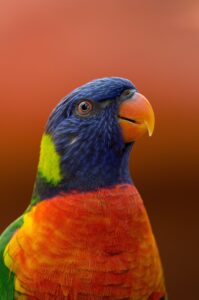 To safeguard parrot populations and their habitats, several conservation initiatives are underway:
Protected Areas and Sanctuaries: Establishing protected areas and sanctuaries helps conserve critical habitats for parrots. These designated areas provide a safe haven for parrot populations, allowing them to breed, forage, and fulfill their ecological roles.
Breeding and Release Programs: Many conservation organizations run breeding and release programs to bolster parrot populations. These initiatives involve captive breeding, where parrots are bred in controlled environments and then reintroduced into the wild to boost numbers and genetic diversity.
Community Engagement and Education: Engaging local communities and raising awareness about the importance of parrots and their habitats is crucial. Conservation organizations work closely with communities to develop sustainable practices and foster appreciation for parrots, ensuring long-term conservation efforts.
Celebrating Global Parrot Day
Global Parrot Day provides an opportunity to actively participate in the conservation of these magnificent birds:
Awareness Campaigns and Events: Numerous events and awareness campaigns are organized on Global Parrot Day. These initiatives aim to educate the public about parrot conservation, promote responsible pet ownership, and raise funds for conservation projects.
Volunteering and Donating: Individuals can contribute their time and skills by volunteering at parrot rescue centers, sanctuaries, or participating in habitat restoration projects. Additionally, donating to reputable parrot conservation organizations helps fund vital research and conservation efforts.
Supporting Parrot Conservation Organizations: By supporting parrot conservation organizations, individuals can aid in the protection of parrot habitats, rescue injured birds, and contribute to community engagement initiatives. Every contribution plays a crucial role in safeguarding these remarkable creatures.
Read More: Global Meditation Day Today
Global Parrot Day serves as a reminder of the importance of preserving parrot populations and their habitats. Parrots are not only beautiful and intelligent creatures but also play significant roles in maintaining the balance of ecosystems. By recognizing the threats they face and actively participating in their conservation, we can ensure a brighter future for parrots and the ecosystems they inhabit.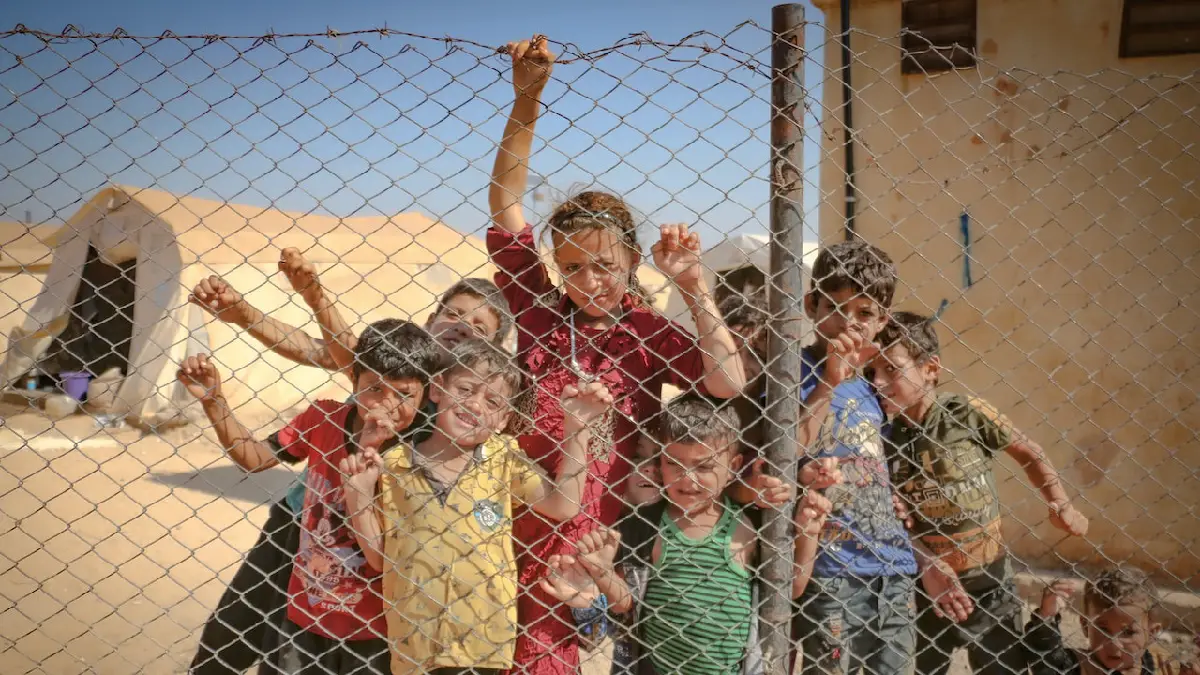 In recognition of the annual Global Refugee Day, the world stands united in honoring the strength, courage, and unwavering resilience of millions of individuals forced to flee their homes due to conflict, persecution, and violence.
This day serves as a reminder to the international community of the urgent need to address the challenges faced by refugees and to seek inclusive solutions that uphold their rights and dignity.
As the number of forcibly displaced people reaches staggering figures, Global Refugee Day takes on an even greater significance this year. According to the latest report by the United Nations High Commissioner for Refugees (UNHCR), the global displacement figures have reached a record high of over 82 million individuals. Among them, nearly 26.4 million are recognized as refugees, while others are internally displaced or seeking asylum.
The day's commemoration aims to raise awareness about the profound struggles faced by refugees while emphasizing their resilience, talents, and contributions to society. It provides an opportunity to highlight success stories and initiatives that promote their integration, self-reliance, and empowerment. By doing so, the international community can collectively work towards fostering a more inclusive and compassionate world.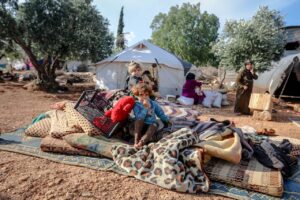 Throughout the day, various events and activities are organized worldwide to bring attention to the refugee crisis. From panel discussions and film screenings to art exhibitions and cultural performances, these events offer platforms for refugees to share their experiences and for individuals to understand the challenges they encounter. Furthermore, governments, non-governmental organizations, and communities come together to advocate for policies that ensure the protection and well-being of refugees.
At the heart of Global Refugee Day lies the pressing need to address the root causes of forced displacement and to find sustainable solutions. Governments and humanitarian organizations must collaborate to prevent conflicts, mitigate their impact, and promote peaceful resolutions. Additionally, concerted efforts are required to tackle the underlying factors, such as poverty, inequality, and human rights abuses, which often drive individuals to flee their homes.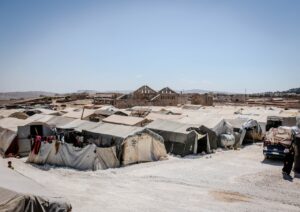 Recognizing that long-term displacement can have a devastating impact on individuals and communities, initiatives aimed at supporting refugees in their host countries are crucial. Access to quality education, healthcare, and livelihood opportunities is vital for refugees to rebuild their lives and contribute positively to their host communities. It is imperative that governments provide robust support systems that facilitate integration and ensure the fulfillment of refugees' rights.
Global Refugee Day serves as a powerful reminder that refugees are not defined by their displacement but by their resilience and aspirations. Countless refugees have overcome tremendous obstacles to rebuild their lives and make significant contributions in various fields, including education, healthcare, science, art, and entrepreneurship. Their stories of strength and determination inspire others to stand in solidarity and create an environment that embraces diversity and inclusivity.
While Global Refugee Day offers an occasion to reflect and take action, the challenges faced by refugees extend beyond a single day. It demands sustained commitment and collaboration from governments, civil society organizations, and individuals worldwide. By joining forces and addressing the root causes of displacement, supporting refugees in their journey towards self-reliance, and promoting policies that protect their rights, we can create a more compassionate and just world for all.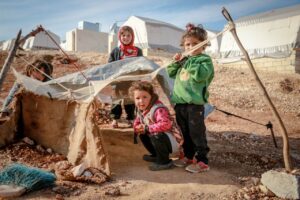 On this Global Refugee Day, let us reaffirm our commitment to standing with refugees, amplifying their voices, and working towards a future where forced displacement becomes a distant memory. Together, we can build a world that embraces the inherent dignity and potential of every human being, regardless of their background or circumstance.
Read More: Fathers' Day Today, Have I Done Enough to Earn A Smile from My Father?
In conclusion, Global Refugee Day serves as a poignant reminder that behind the statistics and numbers, there are real people, with hopes, dreams, and stories to share. It is a day to acknowledge the immense resilience and strength demonstrated by refugees worldwide, as they navigate unimaginable challenges in search of safety and a better future. By recognizing their contributions, advocating for their rights, and working towards inclusive solutions, we can create a world where compassion triumphs over adversity, and where every individual, regardless of their origin, finds a place to call home.
Global Refugee Day is a call to action for us all to stand together, united in our commitment to build a more compassionate and inclusive world for refugees and for future generations.
Fathers' Day Today, Have I Done Enough to Earn A Smile from My Father?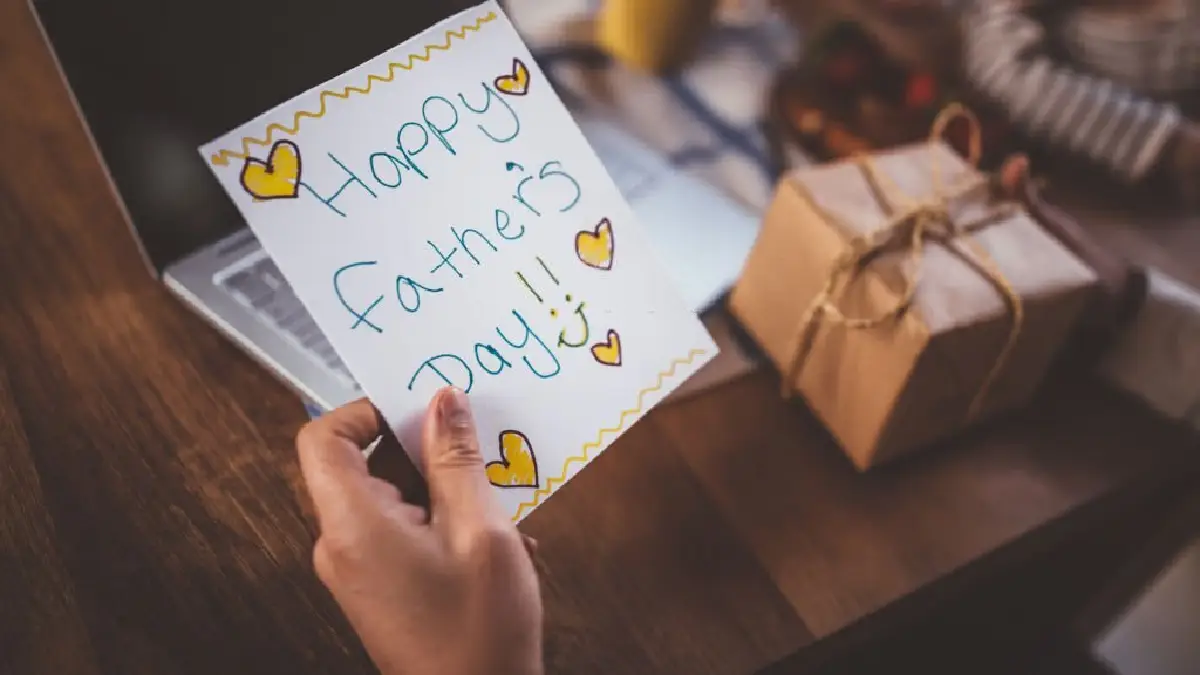 On this special day, as the world celebrates fathers and their profound impact on our lives, many of us find ourselves reflecting on the question, "Have I done enough to earn a smile from my father?"
It is a poignant query that touches the hearts of sons and daughters everywhere, as they strive to express their gratitude and love for the fathers who have shaped their lives. This heartfelt sentiment has led us to delve into the stories and emotions of people from all walks of life, capturing their thoughts on this occasion.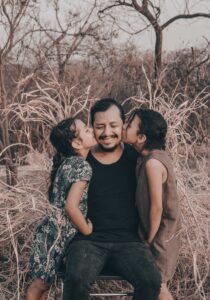 As we engage in conversations with individuals about their fathers, a common thread emerges – an overwhelming desire to make their fathers proud. Sarah, a young professional, expresses her sentiment, "My father has always been my guiding light, and I hope that I have made him proud with my achievements." Her eyes brim with tears as she fondly recalls the sacrifices her father made to provide her with a better life. Similar sentiments echo through the voices of countless others who hold their father's in the highest regard.
As we traverse through time, we encounter heartwarming anecdotes that remind us of the cherished moments shared with our father's. Jason, a middle-aged man, shares a childhood memory, saying, "I remember how my father would take me fishing every Sunday morning. Those were precious times when we bonded over the simple joys of life. I will forever treasure those memories." Such recollections evoke a deep sense of gratitude for the father's who have left an indelible mark on our lives.
In our quest to find answers to the question of whether we have done enough, we come across remarkable stories of love and appreciation. Jane, a devoted daughter, shares her sentiments, "I may not have achieved great worldly success, but my father always assures me that my love and support mean the world to him. That's what truly matters." Her words remind us that the love and connection we share with our fathers hold immeasurable value beyond material accomplishments.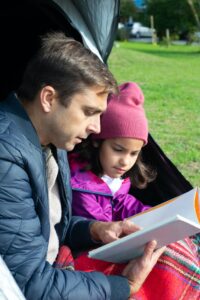 It is not just biological father's who leave a lasting impact; father figures also play a significant role in shaping our lives. David, an aspiring artist, speaks passionately about his art teacher, Mr. Anderson, who became his mentor and guiding force. "Mr. Anderson's belief in me and his constant encouragement have instilled a confidence that transcends art. He is my father figure, and I owe him a debt of gratitude," says David. This sentiment reveals that fatherly love can emanate from unexpected sources, enriching our lives in profound ways.
While words hold great power, actions often speak louder. On this Father's Day, as we contemplate whether we have done enough, let us remember that simple acts of love and kindness can touch the hearts of our fathers. Whether it is a heartfelt note, a warm embrace, or spending quality time together, these gestures communicate a love that surpasses any material gift.
As the day draws to a close, and we reflect on our relationship with our father's, let us remember that love knows no bounds. Regardless of the answer to the question, "Have I done enough to earn the smile from my father?", let us hold onto the knowledge that our fathers' love is unconditional. They appreciate our efforts, big or small, and find joy in our happiness. So, as we bid farewell to this Father's Day, let us strive to continue building and nurturing the bond with our fathers, making them proud in our own unique ways.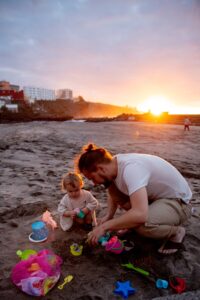 Read More: Why Flowers are Considered the Perfect Welcoming Gesture?
Fathers and their children share a deep bond, characterized by love, guidance, and mutual growth. From childhood to adulthood, fathers shape their children's lives, providing support, wisdom, and stability. The relationship between fathers and their children is a cherished connection that lasts a lifetime.
Why Flowers are Considered the Perfect Welcoming Gesture?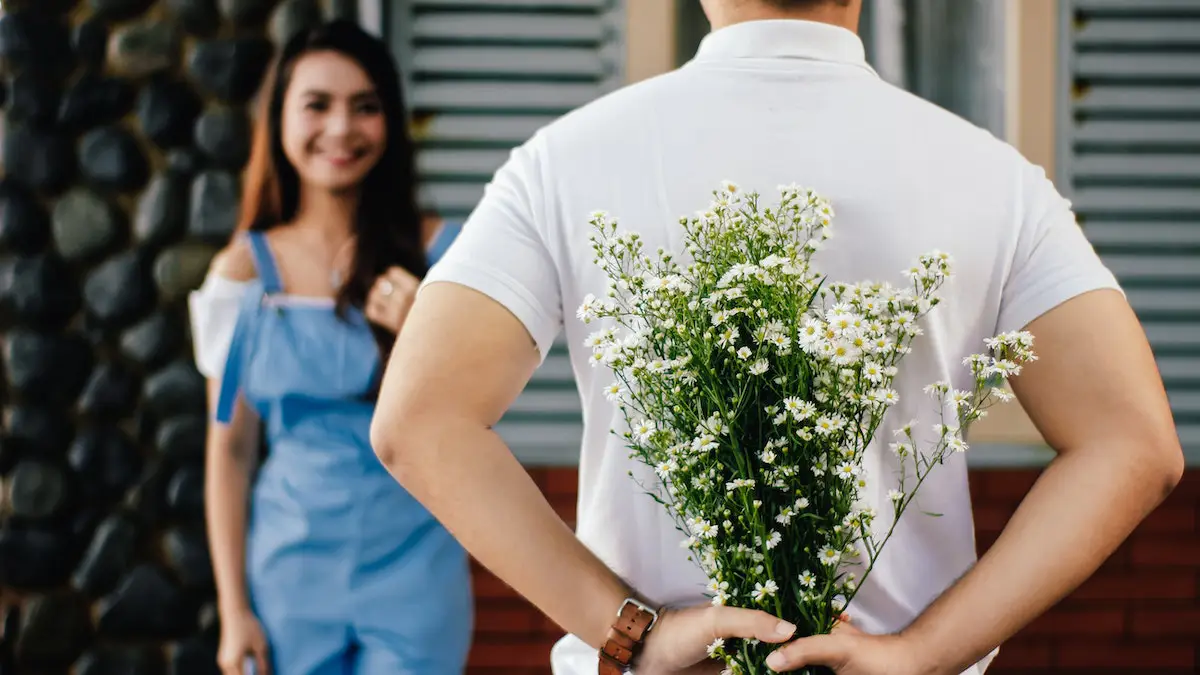 When it comes to expressing warmth, joy, and goodwill, few gestures rival the timeless elegance of presenting flowers as welcoming gifts. This cherished tradition has stood the test of time, captivating hearts and symbolizing appreciation across cultures and generations.
From vibrant bouquets to delicate arrangements, flowers have an inherent ability to convey sentiments that transcend language barriers, making them the perfect choice to create a lasting impression on special occasions.
The allure of flowers as welcoming gifts can be traced back to ancient civilizations, where they were revered for their beauty and bestowed as tokens of honor. In various cultures, flowers held symbolic significance, representing purity, love, prosperity, and good fortune. Over time, this tradition evolved and became deeply ingrained in social customs and traditions, ensuring that flowers continue to hold a special place in our hearts as a heartfelt gesture of welcome.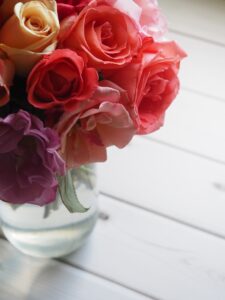 One of the key reasons behind the popularity of flowers as welcoming gifts lies in their ability to evoke emotions and create a welcoming atmosphere. Flowers have a profound impact on our mood, instantly brightening our surroundings and uplifting our spirits. Their vibrant colors and fragrant aromas infuse a sense of freshness and vitality into any space, transforming it into a warm and inviting environment. Whether it's a simple bouquet of daisies or an elaborate arrangement of roses, flowers possess the remarkable power to create an ambiance of joy and serenity.
Furthermore, the diverse symbolism associated with different types of flowers adds depth and meaning to the act of gifting. For instance, roses are often associated with love and passion, making them an ideal choice for romantic occasions or to express heartfelt emotions. Sunflowers, with their radiant yellow petals, symbolize adoration and loyalty, making them thoughtful gift to convey appreciation or to celebrate friendship. By carefully selecting flowers that align with the recipient's personality or the occasion at hand, one can convey a personalized message of welcome and warm wishes.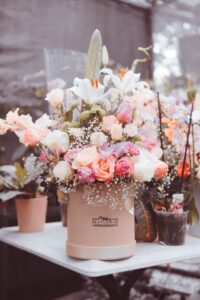 In addition to their aesthetic appeal, flowers also offer tangible health benefits that contribute to their popularity as welcoming gifts. Numerous studies have shown that being in the presence of flowers can reduce stress, elevate mood, and promote overall well-being. The act of receiving flowers triggers a positive emotional response, releasing endorphins and creating a sense of happiness and contentment. By offering blossoms as a welcoming gift, we not only express our goodwill but also contribute to the recipient's physical and mental well-being.
Moreover, the act of presenting blooms as a welcoming gesture demonstrates thoughtfulness and attention to detail. It signifies that the host or the person extending the welcome has taken the time to select a gift that embodies beauty and grace. This thoughtful gesture creates a lasting impression and fosters a sense of appreciation and gratitude in both the giver and the recipient. Blossoms, with their delicate petals and intricate designs, symbolize the care and consideration that goes into cultivating meaningful relationships and creating a warm and welcoming environment.
Read More: Global Blood Donor Day Today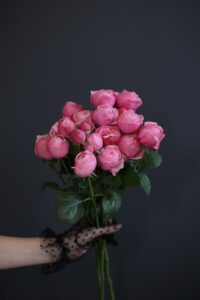 In a world where meaningful connections and heartfelt gestures are treasured more than ever, the tradition of presenting blossoms as welcoming gifts remains as relevant and enchanting as ever. The elegance, beauty, and emotional impact of petals have made them a beloved choice for centuries, transcending cultural boundaries and delighting recipients worldwide. Whether as a token of gratitude, a symbol of celebration, or an expression of affection, blooms continue to captivate our senses and convey messages of warmth and welcome. As we embrace the enduring tradition of gifting flowers, let us celebrate their remarkable ability to create lasting impressions and infuse our lives with beauty, joy, and a sense of connection.