JCI Dhaka Entrepreneurs' Organizes Successful Day-Out and General Members Meet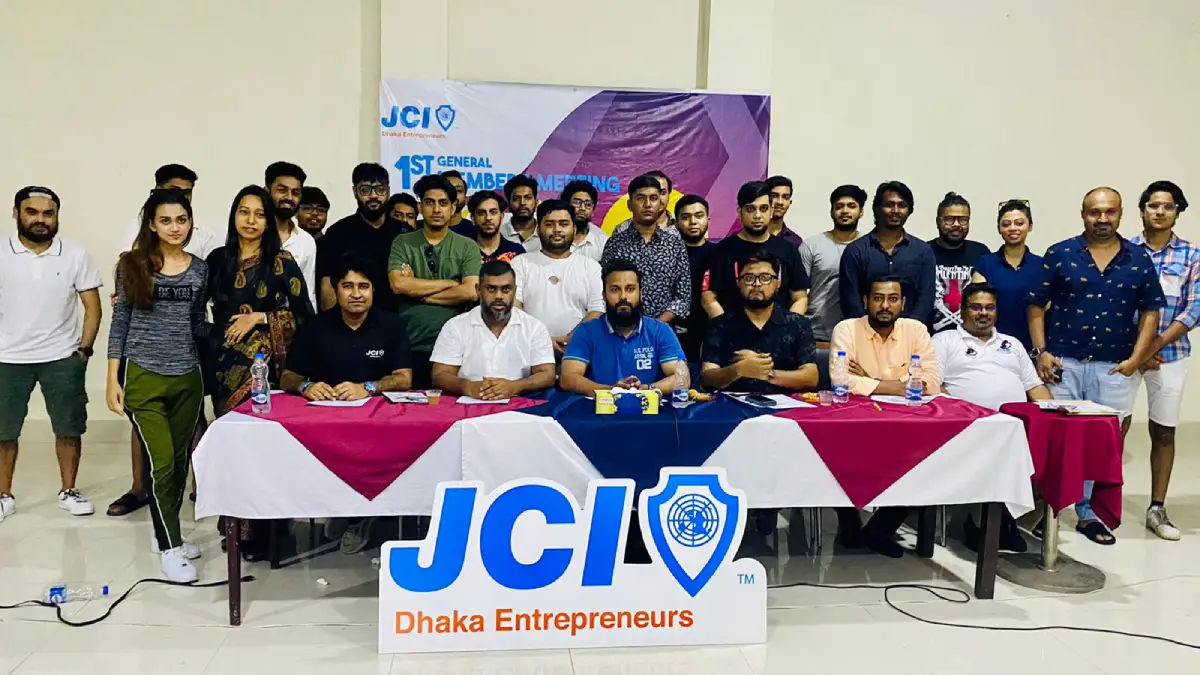 JCI Dhaka Entrepreneurs, a prominent local organization in JCI Bangladesh dedicated to fostering entrepreneurship and community development, successfully orchestrated an engaging full-day program and General Members Meeting (GMM) at the scenic Green Tech Resort & Conversation Centre on 3rd June in Gazipur.
The event attracted enthusiastic participation from JCI Dhaka Entrepreneurs' members and esteemed guests, including Senator Arefeen Raafi Ahmed, a former Local President of JCI Dhaka Entrepreneurs and the current National Vice President at JCI Bangladesh. Distinguished guests also included members from various local chapters, such as the Members of the National Governing Body (NGB) of JCI Bangladesh and Local Presidents (LPs).
Throughout the program, attendees had the invaluable opportunity to network, exchange ideas, and glean insights from seasoned entrepreneurs and industry experts. The event served as a catalyst for innovative thinking, facilitating the sharing of experiences and fostering valuable connections. This environment nurtured growth and success among the participants.
"We are extremely delighted to have organized such an outstanding event," expressed Md Navid Arefin Khan, the Local President of JCI Dhaka Entrepreneurs. "The day-long program offered our members and guests an enriching experience while fostering opportunities for meaningful collaborations. We firmly believe that by nurturing the entrepreneurial spirit, we can actively contribute to building stronger communities and a brighter future."
The successful execution of the event was made possible through the dedicated efforts of all the general members of JCI Dhaka Entrepreneurs and the unwavering support of their chapter mentor, Senator Altamis Nabil, who is also the National Vice President. Their commitment to excellence ensured the resounding success of the program, leaving a lasting impact on all participants.
Nurul Hasnat Ove, the Local Secretary General of JCI Dhaka Entrepreneurs, expressed deep appreciation towards the members of JCI Dhaka Entrepreneurs and other esteemed individuals for their steadfast commitment, as well as to all attendees whose contributions led to the resounding success of the event. The active engagement and unwavering enthusiasm of the participants fostered an inspiring and collaborative atmosphere.

IMCB Mourns the Loss of Esteemed Senior Member, Prabin Behari Barua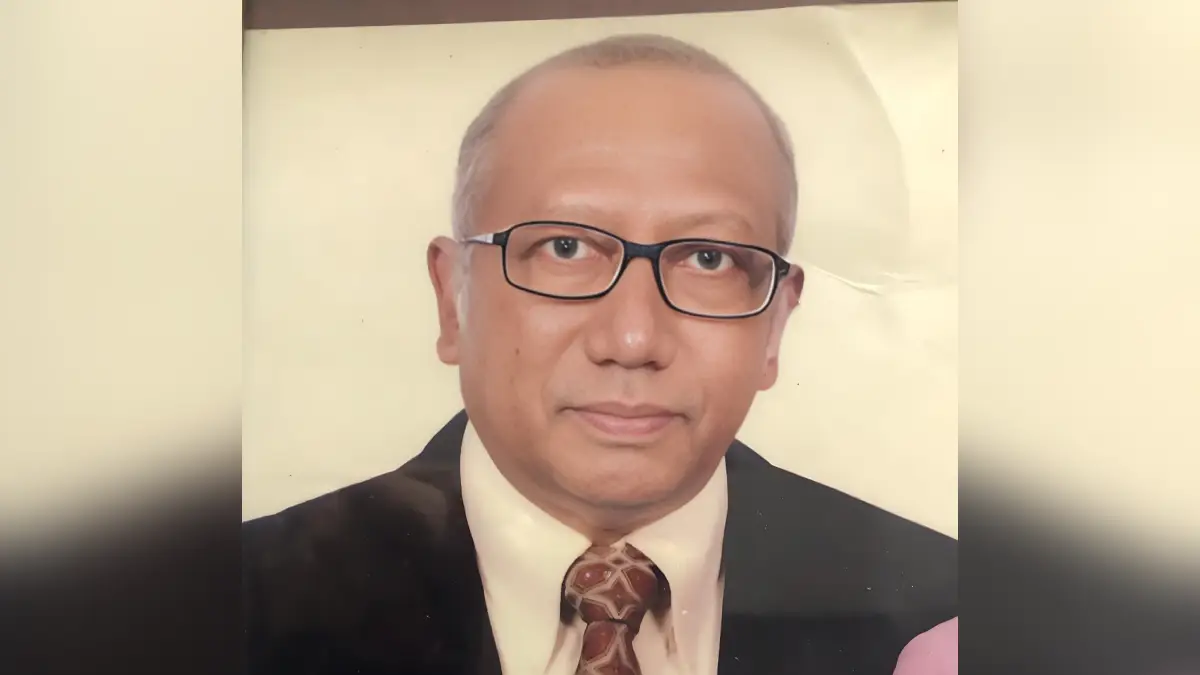 The Institute of Management Consultants Bangladesh (IMCB) mourns the loss of Prabin Behari Barua, a distinguished Senior Member and dynamic mentor. Barua bid farewell to this world on September 10, 2023, in Dhaka, after battling the challenges of old age and a long-standing chronic illness.
The news of Barua's departure has sent ripples of sorrow throughout the IMCB community. M Zakir Hossain, Chairman of the CMC, Nadeem A Chaudhury, President, along with the esteemed Members of the Executive Council of IMCB, share in the profound sadness of this moment. They extend their heartfelt condolences to the bereaved family, offering solace during this challenging time. The Executive Council, in a poignant tribute, beseeches for the eternal peace of Barua's departed soul.
Barua's untimely passing leaves an irreplaceable void within the IMCB family. He was a man of unwavering dedication, unimpeachable integrity, and a remarkable personality. His profound wisdom, astute insights, and exceptional expertise were instrumental in providing invaluable services to the Management Consultants Profession.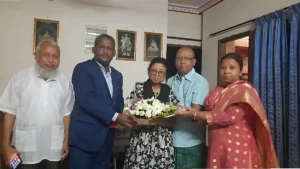 The IMCB community remains eternally grateful to Barua for his substantial contributions, which have significantly advanced the growth and development of IMCB. His legacy will endure as an inspiration to all.
Evercare Hospital Provides Free Treatment for Children's Heart Perforation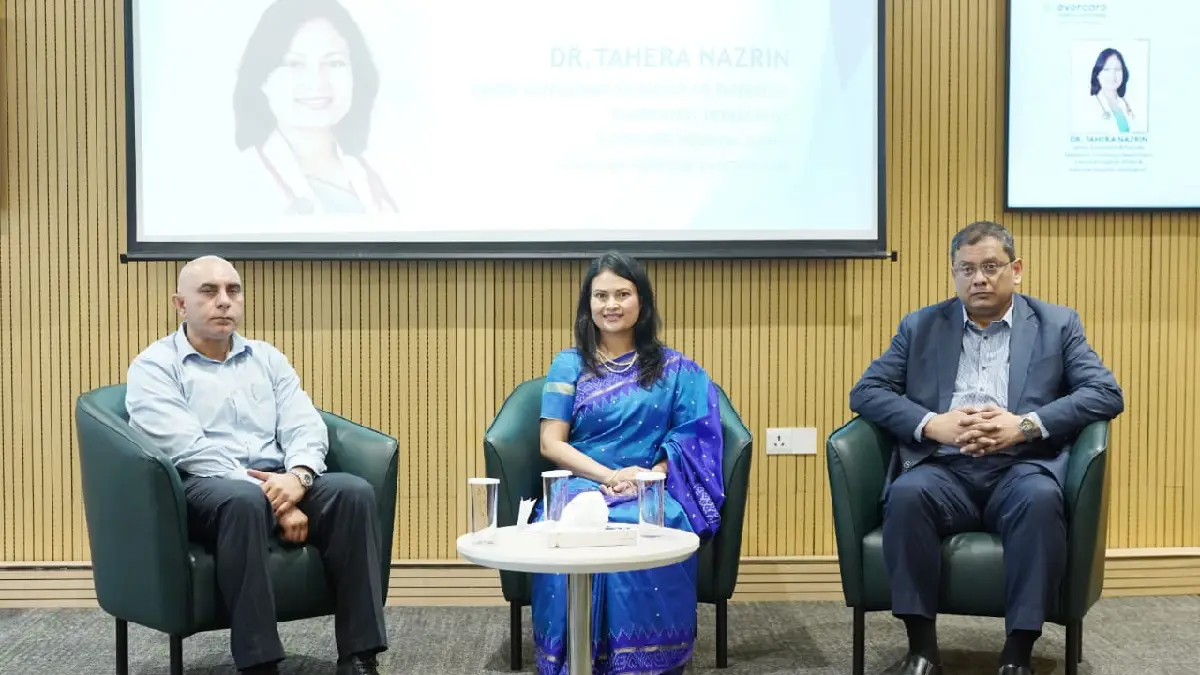 Evercare Hospital Chattogram, a prominent healthcare provider in the port city, recently organized a Special Patient Forum within its Department of Paediatric Cardiology to commemorate World Heart Day – 2023.
The event featured key addresses, including a welcoming speech by Dr. Ratnadeep Chaskar, Chief Executive Officer and Managing Director of Evercare Hospitals, Bangladesh. Dr. Tahera Nazrin, Founder and Head of the hospital's Paediatric Cardiology Department, provided an overview of the department, while Samir Singh, Chief Operating Officer of Evercare Hospital Chattogram, delivered the closing remarks.
Dr. Chaskar underscored the significance of their special initiative, stating, "We view the free Paediatric Cardiology Department package for underprivileged children as an exceptional endeavour." Dr. Nazrin, in her address, emphasized the importance of creating awareness about heart conditions in children, highlighting that these conditions are both treatable and preventable. She further spotlighted the hospital's comprehensive Paediatric Cardiology services, including the provision of free devices and balloons for the treatment of congenital heart defects and defective valves in underprivileged children.
Evercare Hospital Chattogram's unwavering commitment to offering complimentary treatment for congenital heart defects in underprivileged children reflects its dedication to enhancing the well-being of all members of the community.
Bengal Exclusive Shop Launches in Panchagarh, Sirajganj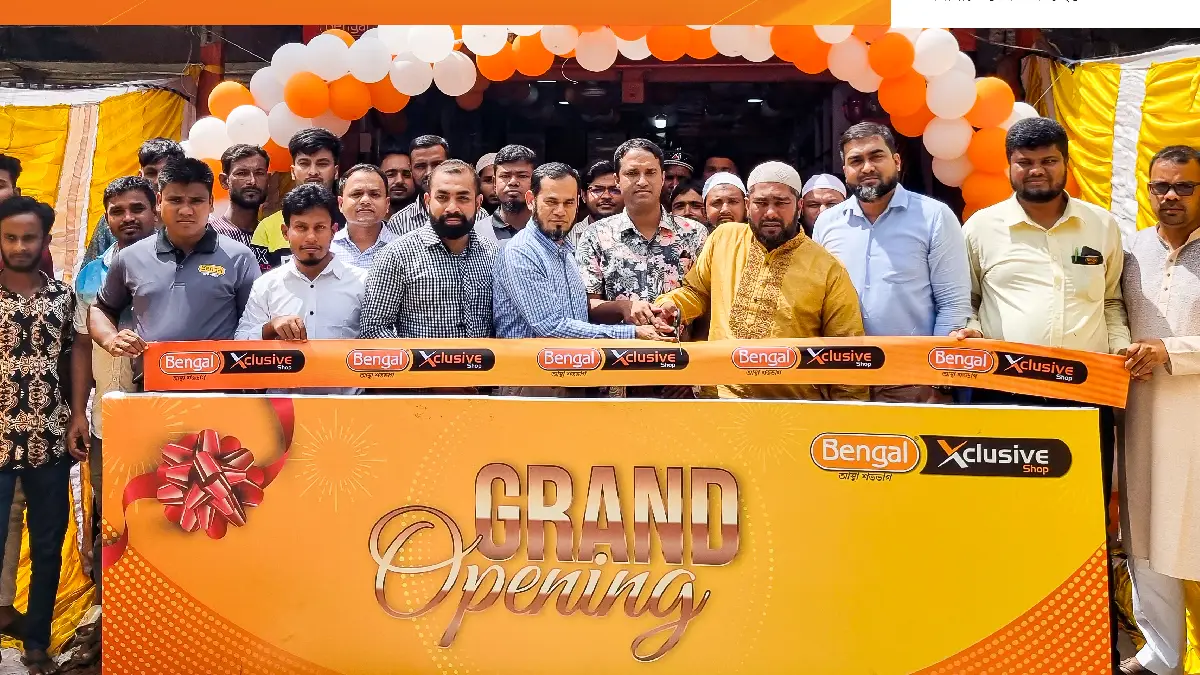 Bengal Plastics Ltd. has expanded its reach by inaugurating its 119th and 120th showrooms in Debiganj, Panchagarh, and Belkuchi Bazar, Sirajganj, on September 17th and 20th. These Bengal Exclusive shops aim to enhance accessibility to Bengal plastics products and improve the consumer experience in these regions.
Bengal Plastics Ltd. remains dedicated to delivering high-quality plastic products to consumers at affordable prices, ensuring customer satisfaction.
The official opening of the showroom was graced by the presence of Mr. Fazle Rabbi, Deputy General Manager of Houseware and Marketing Head, Muhammad Rashed Ul Alam, along with local business figures, distributors, and other attendees from Panchagarh and Sirajganj.
To celebrate the showroom's launch, a special 15% discount on all products is being offered at the Debiganj Exclusive showroom in Panchagarh, valid until September 30, 2023. The event was organized by Mr. Khairul Islam from the Marketing Department on behalf of Bengal Plastics Ltd.