Lionel Messi Snubs Saudi, Chooses Inter Miami in Major League Soccer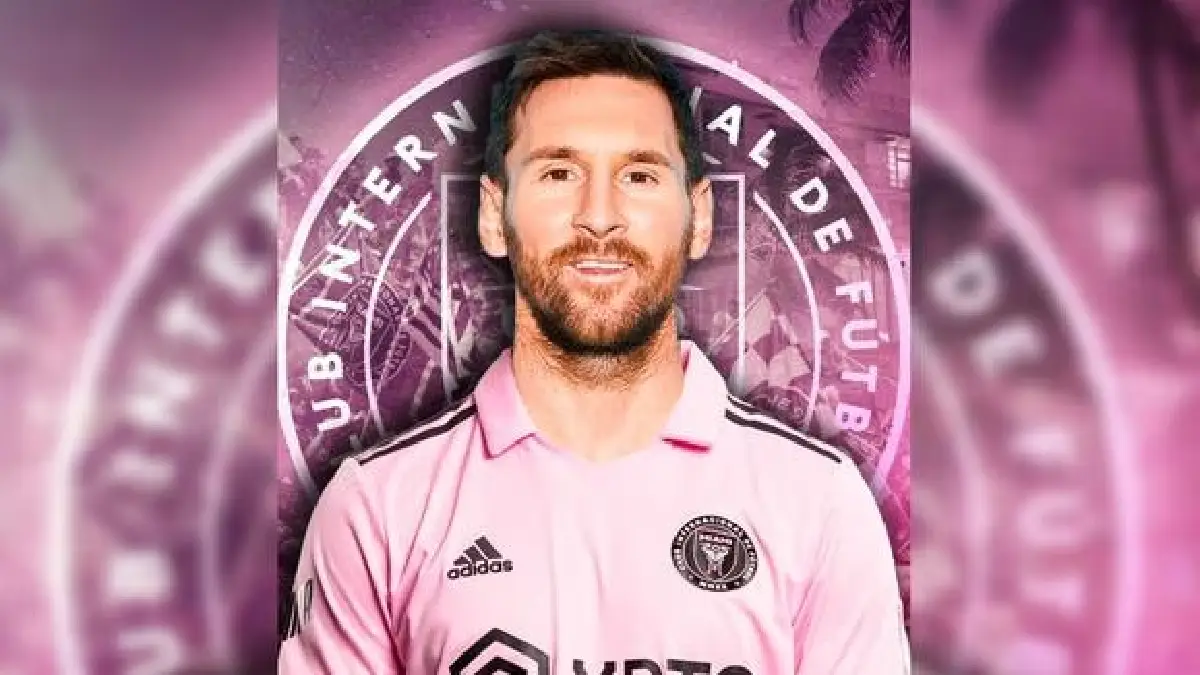 Putting an end to months of speculation, Lionel Messi confirmed on Wednesday his decision to join Inter Miami in Major League Soccer (MLS). The Miami franchise, led by global soccer icon David Beckham, has been eagerly awaiting a game-changing acquisition on the field and Messi's arrival is set to fulfill that expectation.
The announcement came after Jorge Mas, one of Inter Miami's owners, tweeted a photo of a silhouetted Messi jersey, hinting at the imminent signing. While many believed Messi would opt to play for Al-Hilal in Saudi Arabia or return to his beloved Barcelona, the Argentine superstar surprised the world by choosing MLS and Miami as his next destination.
Messi disclosed in interviews with Spanish news outlets Mundo Deportivo and Sport that he is excited to embark on a new chapter in his career in the United States. Although some final details remain to be worked out, he affirmed his commitment to "continue my path" in Miami after being unable to return to Barcelona following his World Cup triumph. At 35 years old, Messi has achieved nearly everything there is to accomplish in the sport and secured his place in history. With over 800 career goals and 102 international goals for Argentina, he stands as one of the greatest scorers in soccer's illustrious history.
This move to MLS marks a significant milestone for Messi and a major boost for American soccer on the professional stage. While legendary players like Pele, Thierry Henry, and Beckham himself have joined MLS towards the twilight of their careers, acquiring a player of Messi's caliber, who is still at or near the peak of his game, is an unprecedented achievement. Notably, Messi led Argentina to World Cup glory last December, fulfilling the only major accolade missing from his illustrious resume.
Messi's arrival comes at a critical juncture for Inter Miami, as the team currently languishes in last place in the Eastern Conference and recently parted ways with head coach Phil Neville. The addition of a player of Messi's caliber is expected to invigorate the team's performance on the field and generate excitement among fans and supporters.
As Messi prepares to make his mark in MLS, his decision to choose the United States as his next footballing destination ushers in a new era for American soccer and solidifies the league's growing prominence on the global stage. With his unparalleled talent and recent World Cup triumph, Messi's presence is set to captivate audiences and elevate the sport's profile in the United States to unprecedented heights.

ICC World Cup Trophy Ignites Fervor Amongst Bangladeshi Cricketers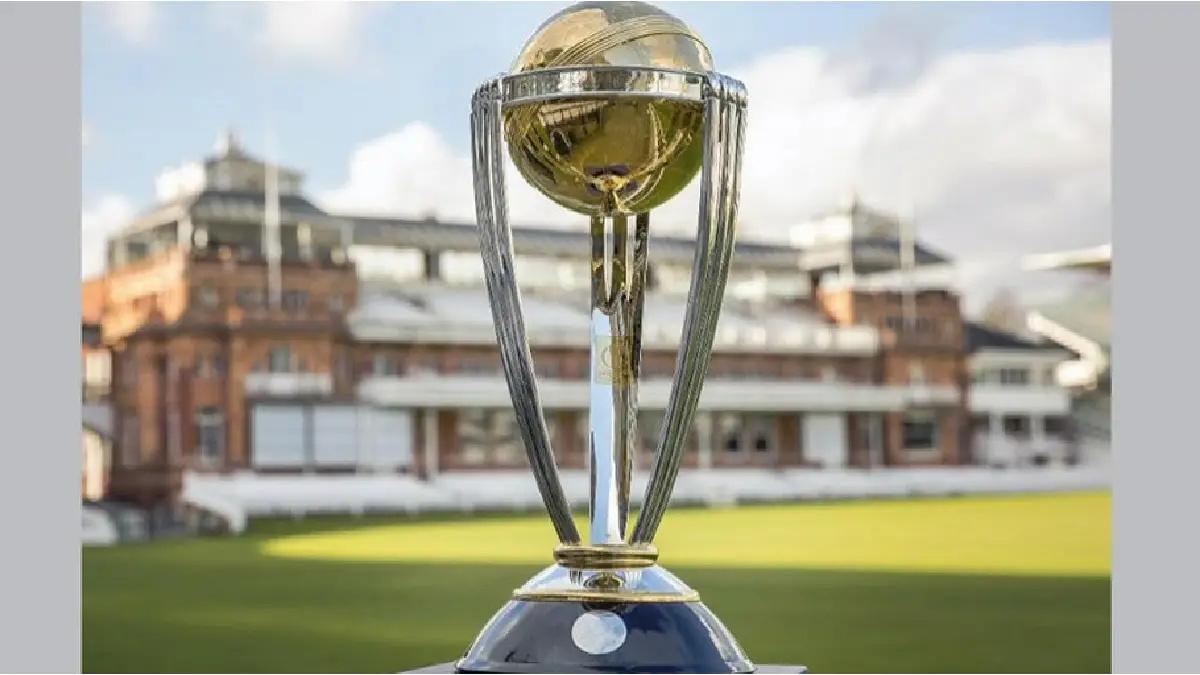 On a Tuesday morning, the cherished trophy adorned the home of cricket, the Sher-e-Bangla National Cricket Stadium. It was Mushfiqur's privilege to cradle the trophy, gently placing it on an improvised display table. The national team members, who are currently stationed in Dhaka, congregated at the Sher-e-Bangla stadium to behold the trophy's splendor and seize moments with it through photographs.
Standing beside the trophy for a photo op, Mushfiqur contemplated, "I consider myself extraordinarily fortunate to have represented Bangladesh in four World Cups. We maintain the conviction of delivering exceptional performance, aspiring to surpass our past World Cup feats."
Mushfiqur also underlined the necessity for the Tigers, Bangladesh's national cricket team, to excel in order to achieve greater outcomes. "A strong start is of paramount importance. Over the past four to five years, we've exhibited remarkable cricket in ODIs. The imminent World Cup presents an excellent opportunity for emerging players to showcase their talents. Our squad boasts a combination of youthful potential and seasoned players. I am optimistic that they will synergize effectively," Mushfiqur elaborated.
Taskin Ahmed, the right-handed fast bowler, exhibited heightened enthusiasm during the photo session with the World Cup trophy. "Our pace unit has relentlessly invested effort over the past few years," Taskin exclaimed. "It is truly heartening to acknowledge that our pace unit is collectively performing well. I have confidence that in the forthcoming years, we can outshine our current accomplishments."
A prominent figure at the event was Rangana Herath, the Sri Lankan cricket legend and Bangladesh's spin coach. He emphasized the pivotal role expected of spinners in this year's World Cup in India. "I firmly believe spinners like Shakib (Al Hasan) and Mehidy (Hasan Miraz) will be instrumental for Bangladesh in the World Cup," he asserted. "We are presently conducting a preparatory camp. I have unwavering faith that our spin arsenal is fully equipped to tackle any challenges that may arise."
The World Cup trophy photo session was graced not only by members of the men's national team but also by cricketers from the Bangladesh women's team. Nigar Sultana Joty, captain of the women's team, expressed her optimism, noting that the men's team has exhibited commendable performance in ODIs, elevating expectations for this year's World Cup.
Former captains Akram Khan, Naimur Rahman, and Khaled Mahmud also partook in the event, striking poses for photographs with the coveted World Cup trophy.
Tomorrow (August 9), the World Cup trophy will be showcased at the Bashundhara City Shopping Mall in Dhaka, open to the public. The program will commence at 11 in the morning and extend until 8 in the evening, granting the public a firsthand encounter with the cherished trophy.
Tamim Iqbal announces tearful Retirement from Cricket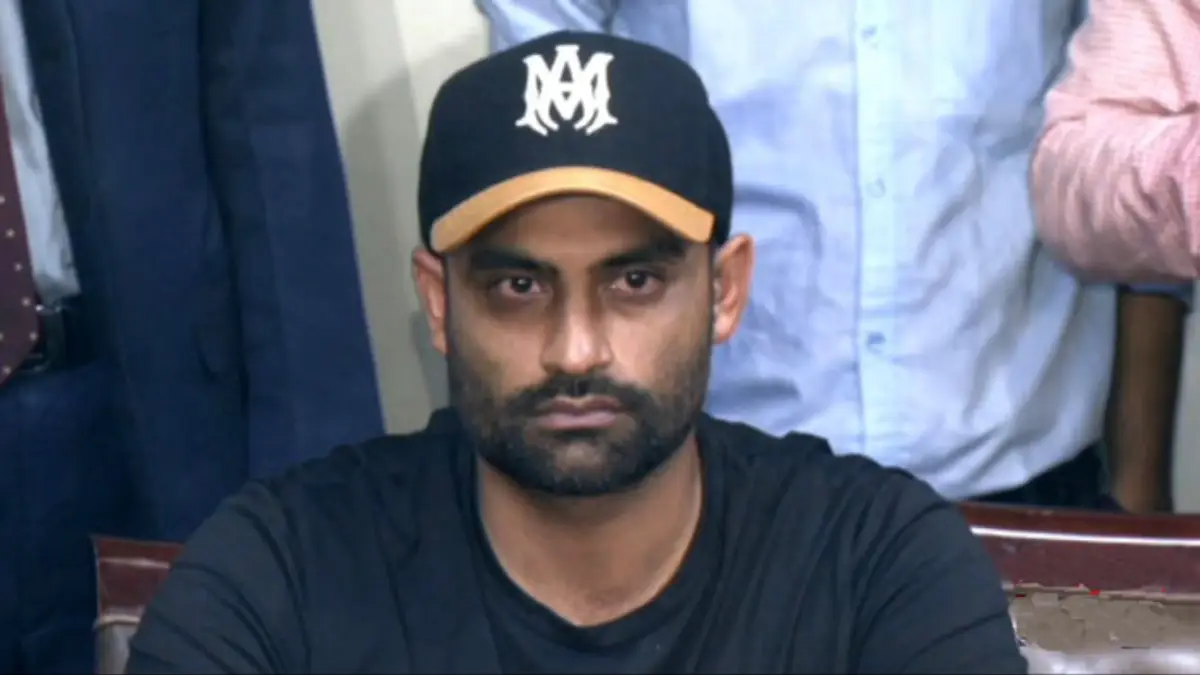 Bangladesh cricket star Tamim Iqbal has shocked the cricketing world by announcing his retirement from international cricket just three months before the upcoming World Cup in India. The decision comes after a reported disagreement between Tamim, the Bangladesh Cricket Board (BCB) president Nazmul Hassan, and coach Chandika Hathurusingha regarding his fitness and ability to play at full strength.
Tamim made the emotional announcement during a sudden press conference held at the Hotel Tower Inn in Chattogram. The timing of the conference was arranged at short notice, with Tamim texting reporters the night before and the venue being finalized in the morning. Originally scheduled for 12 pm, the conference was later rescheduled for 1.30 pm.
In his heartfelt statement, Tamim revealed that the recent flare-up of his back issue, which forced him to sit out of the one-off Test against Afghanistan, played a significant role in his decision. Despite making himself available for the first ODI to assess his ability to adapt, Tamim acknowledged the need to prioritize the team's interests over his own.
Tamim's form and captaincy have faced criticism recently, with his fitness being a recurring concern as he has missed several matches. While he has achieved success as captain in ODIs, winning 21 out of 35 completed matches, the past few months have been tumultuous for Tamim. Earlier this year, BCB president Nazmul revealed a rift between Tamim and his longtime friend and teammate Shakib, leading to additional scrutiny.
With 8,313 runs in 239 ODI innings at an average of 36.6, Tamim retires as Bangladesh's most prolific ODI batsman, boasting 14 centuries and 56 fifties. In Tests, he accumulated 5,134 runs in 70 matches at an average of 38.9, including 10 hundreds and 31 fifties. Tamim had already retired from T20Is in 2021, where he remains the only Bangladeshi batsman to score a century, amassing 1,758 runs at a strike rate of 116.96.
Tamim's unexpected retirement creates a significant void in the Bangladesh cricket team, as they now face the challenge of finding a suitable replacement for their accomplished opening batsman just months before the highly anticipated World Cup in India.
Neymar Fined $3.3m for Environmental Rule Breach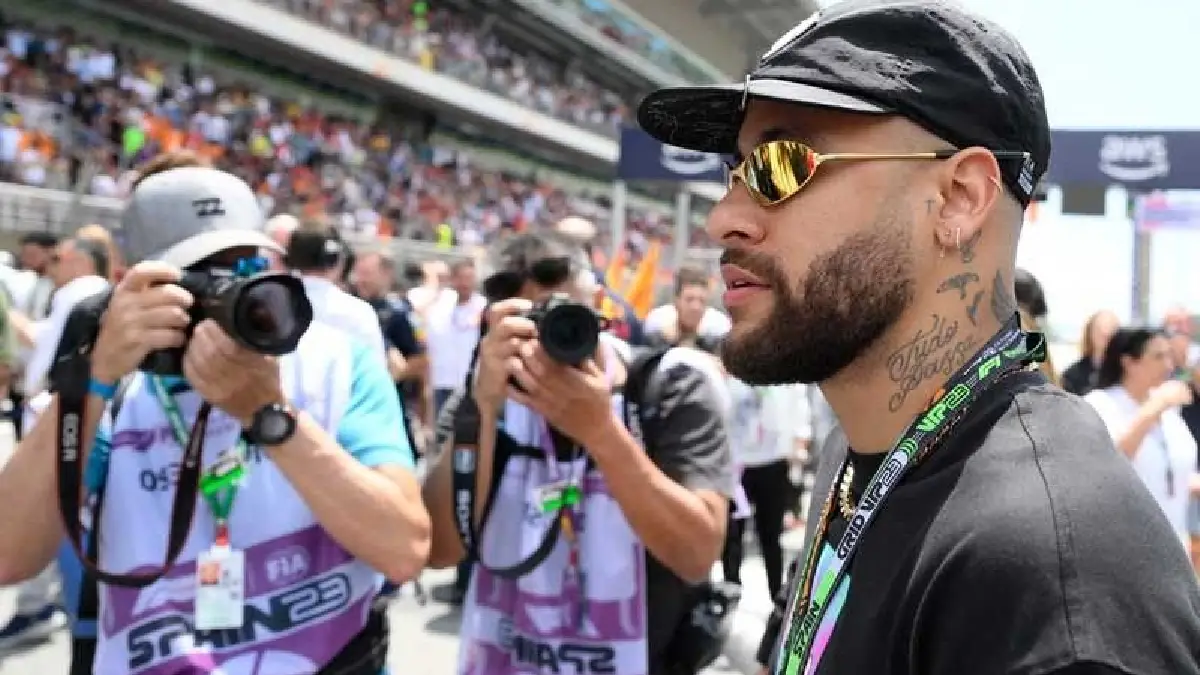 Soccer sensation Neymar has been slapped with a hefty fine of 16 million reais ($3.3 million) by a Brazilian prosecutor for illegally excavating a lake at his mansion near Rio de Janeiro.
The Mangaratiba town council issued four fines related to environmental rule breaches during the construction of an artificial lake on Neymar's property. The penalties include unauthorized environmental work, diversion of river water, and removal of land and vegetation without proper permits. Neymar, who has 20 days to contest the fine, had initially been facing a penalty of five million reais.
The violations were discovered after complaints circulated on social media, leading authorities to halt all construction activities on the site. Despite the ongoing controversy, Neymar's representatives have not yet responded to media requests for comment. The 31-year-old star player, currently recuperating from ankle surgery, faces uncertainties regarding his future with Paris Saint-Germain. Acquired in 2016, Neymar's luxurious mansion in Mangaratiba spans an expansive 10,000 square meters and boasts amenities such as a heliport, spa, and gym.