Bengal Group Retail Chain "Happy Mart" Now Open in Luxmibazar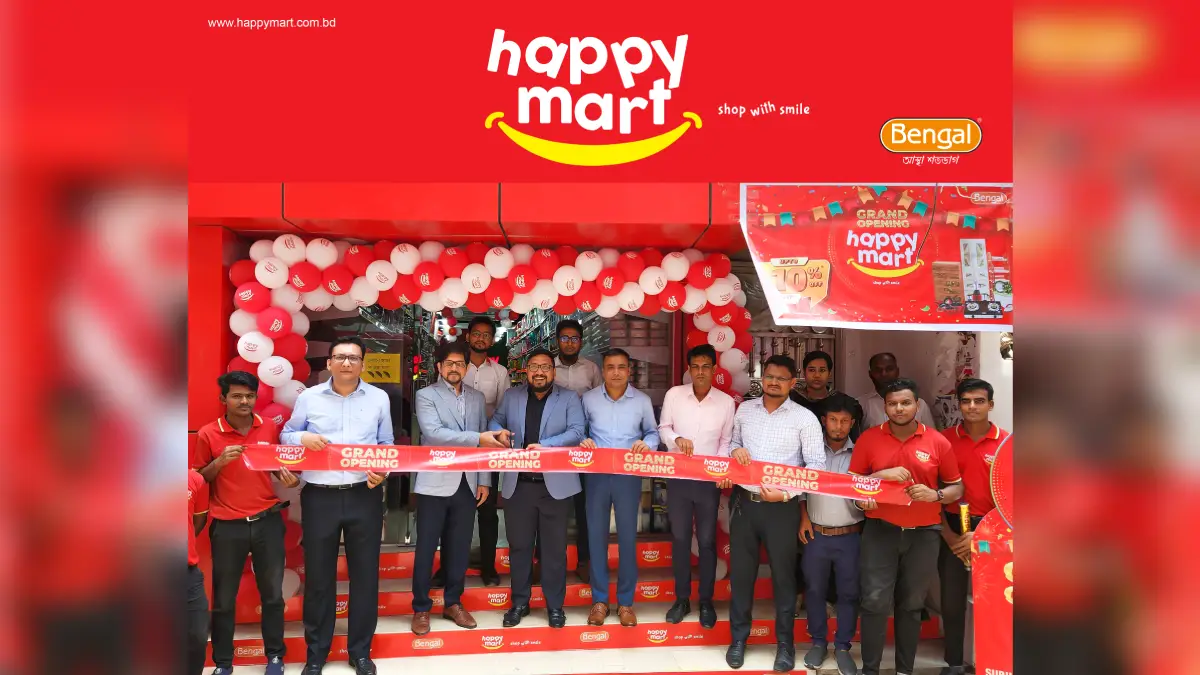 On June 13, 2023, Happy Mart embarked on its latest venture in Luxmibazar Subhas Bose Avenue, aiming to extend its reach to every corner of Bangladesh while fostering a strong bond with its valued customers. This new outlet will cater to customers' needs by offering a diverse range of products, including top-notch plastic furniture, melamine items, houseware, kitchen appliances, electronics, and other essential items, all at affordable prices.
Happy Mart goes beyond providing Bengal plastic goods, boasting an extensive collection of Rinnai kitchen and home appliances, world-class housewares, children's toys, furniture, and various daily necessities that are indispensable for every household.
The inauguration of Happy Mart was graced by the presence of Amir Daud, the Chief Operating Officer of Bengal Polymer Wares Limited, along with esteemed individuals such as Group Head HR Hasan Taiab Imam, Deputy General Manager (Marketing) Zoheb Ahmed, and Assistant General Manager of Bengal Retail Limited, Md. Atikur Rahman.
To ensure an exceptional shopping experience, Happy Mart is currently offering up to a 15% discount on selected products in its new outlet. Customers can avail of these enticing offers until June 17, 2023.

Bangladesh Aims to Enhance Bilateral Ties with South Korea in Trade and Investment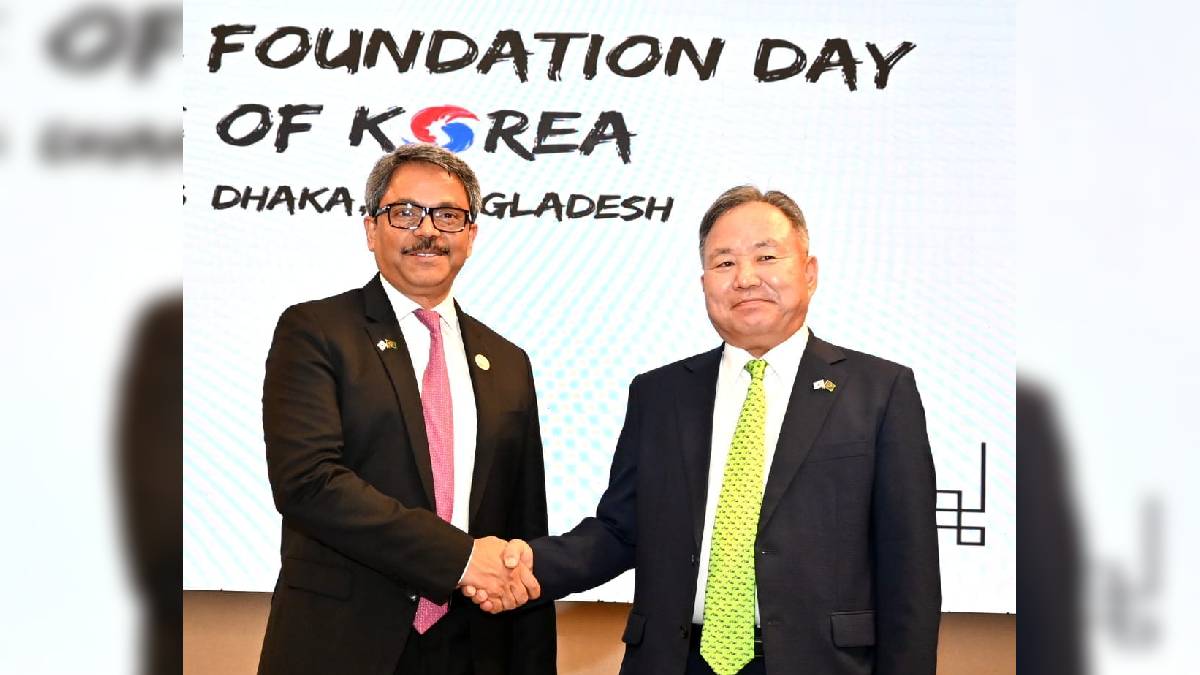 Bangladesh is eager to strengthen its bilateral relations with South Korea, particularly in the realms of trade and investment, in pursuit of realizing the dream of achieving a 'Golden Bengal,' as envisioned by the Father of the Nation, Bangabandhu Sheikh Mujibur Rahman.
State Minister for Foreign Affairs, Md Shahriar Alam, expressed this commitment as the chief guest at a reception commemorating South Korea's National Foundation Day. The reception, hosted by South Korean Ambassador to Bangladesh Park Young-Sik, took place at a city hotel on Sunday evening.
During his speech, Minister Alam conveyed Dhaka's contentment with the consistent growth in bilateral trade and investment between Bangladesh and South Korea. He highlighted the 50-year history of robust bilateral relations and expressed optimism about elevating this friendship to a deeper and more comprehensive level of collaboration.
Furthermore, Minister Alam referenced the recent meeting between Prime Minister Sheikh Hasina and President Yoon Suk Yeol on the sidelines of the G20 Leaders Summit in India, underlining the significance of such high-level engagements.
He reiterated Prime Minister Sheikh Hasina's vision of establishing a knowledge and technology-based prosperous and intelligent Bangladesh by the year 2041.
Minister Alam also expressed gratitude for South Korea's prompt recognition of Bangladesh as an independent state shortly after its independence on May 12, 1972.
Vietnam's National Assembly President Attends Forum in Dhaka for Economic Collaboration with Bangladesh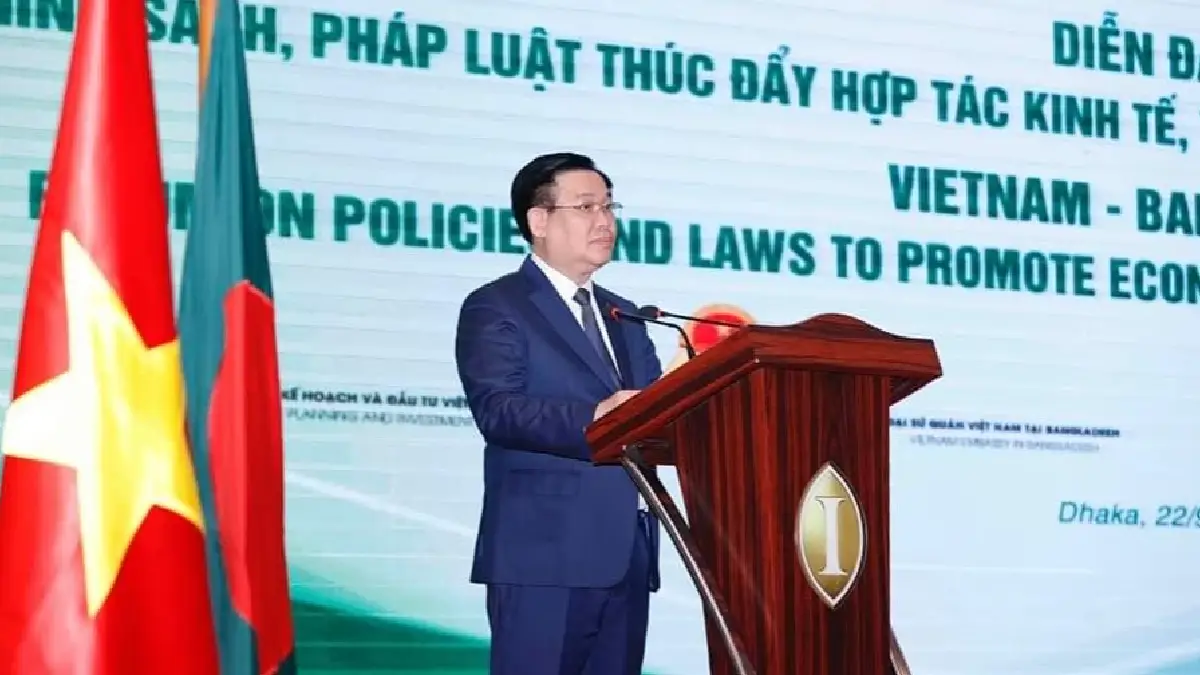 Vuong Dinh Hue, the President of the Vietnam National Assembly, recently participated in an event held in Dhaka known as the 'Forum on Policies and Laws to Foster Economic, Trade, and Investment Collaboration between Vietnam and Bangladesh.' This significant gathering was jointly organized by the Vietnamese Ministry of Industry and Trade, the Ministry of Planning and Investment, the Vietnamese Embassy in Bangladesh, and in cooperation with key entities including the Federation of Bangladesh Chambers of Commerce and Industry (FBCCI) and the Vietnamese Business Association in Bangladesh.
The forum drew the presence of a distinguished high-level delegation from the Vietnamese National Assembly, alongside prominent figures from the Federation of Bangladesh Chambers of Commerce and Industry (FBCCI), the Dhaka Chamber of Commerce and Industry (DCCI), and a substantial representation from businesses on both sides. Additionally, various ministries from both Vietnam and Bangladesh were represented.
During the forum, three notable business-to-business Memoranda of Understanding (MoUs) were inked. These agreements included collaboration between BMH Vietnam Company and Doreen Group Bangladesh, focusing on investment cooperation, technology transfer, and the advancement of pre-engineered steel production. Another agreement was reached between Bangladesh Vietnam Development Assistance Company and the Bangladesh Pharmaceutical Association, with a specific focus on pharmaceutical exchange. Lastly, Huong Giang Aviation Services and the Bangladesh Tourism Association came together to establish a tourism alliance, marking a significant step in enhancing tourism ties between the two nations.
As part of his official three-day tour, Vuong Dinh Hue visited the state-of-the-art facilities of Beximco Pharma in Tongi, where he received an informative presentation and toured the manufacturing facility.
Bangladesh's Commitment to SDGs Unshaken Despite Global Challenges, Says PM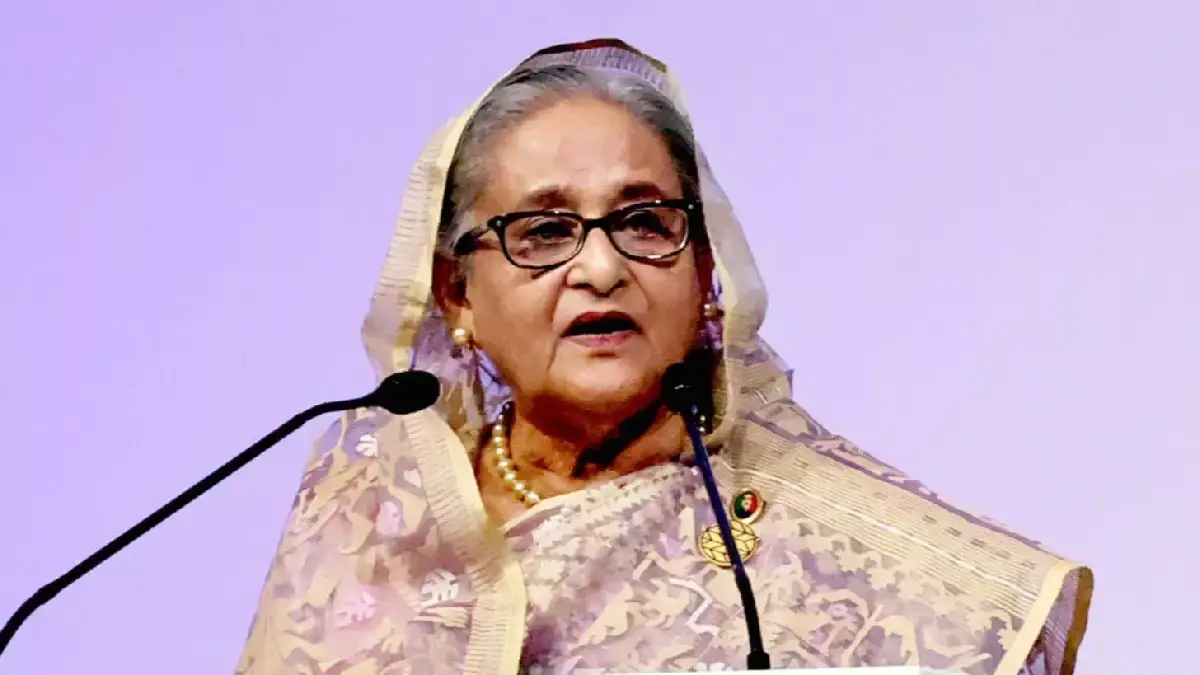 Prime Minister Sheikh Hasina has reaffirmed her government's unwavering commitment to implementing the Sustainable Development Goals (SDGs), even in the face of challenges posed by the Covid-19 pandemic, the Ukraine war, and the climate crisis. She made this declaration during a meeting with Helen Clark, Chair of the Partnership for Maternal, Newborn and Child Health (PMNCH), at the United Nations Headquarters.
As part of her commitment to healthcare services accessibility for all citizens, PM Sheikh Hasina mentioned the implementation of the National Health Sector Strategic Plan (2011-2030) and a 27% increase in healthcare sector allocations for the current fiscal year 2023-24.
Helen Clark commended Bangladesh's exceptional progress in healthcare under Prime Minister Sheikh Hasina's visionary leadership, citing the nation's remarkable achievements in reducing maternal and child mortality rates and ensuring universal healthcare services.