Index Decline, Turnover Soars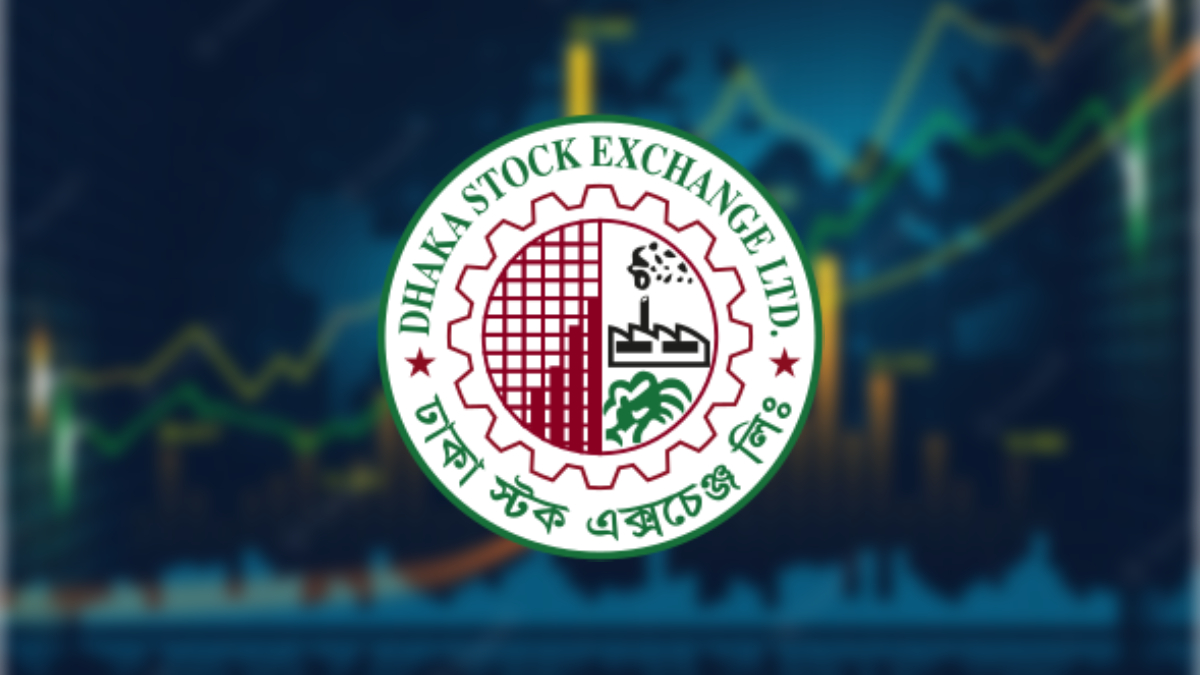 Dhaka Stock Exchange DSE, Bourses on the third working day of the week, June 20, ended with price index drops & turnover hikes.
This information is known from DSE sources.
590 crores 99 lakh shares were traded on this day. 57 crore 76 lakhs more trading was done in DSE today compared to the previous workday, 15 June, Shares worth Tk 533 crores 22 lakh shares were traded last time, Monday.
The benchmark index DSEX dropped 12.34 points or 6,301 The Shariah-based index DSES lost 2.54 points or 1,367, and the blue-chip index DS30 shed by 3.79 points or 2,184.
Of the issues traded, 59 advanced, 115 declined, and 179 remained unchanged.
Khan Brothers PP Woven bag Industries Limited ranked top gainer on DSE, the share price increased by Tk 1.50 paisa or 9.68 percent. On this day, the share was last traded at Tk 17.00 paisa
Meghna Insurance Company Ltd ranked top loser on the DSE, the share price dropped by Tk 8.20 paisa or 7.35 percent. On this day, the share was last traded at Tk 103.40 paisa.
DSE topped on trade is Meghna Insurance Company Limited 27 crore 21 lakh takas of shares of the company have been traded.
A total of 88 companies' shares were traded in the Block on Dhaka Stock Exchange, 1 crore 1 lakh 25 thousand 665 shares of the companies were traded. The financial value of which is 84 crore 40 lakh taka.
/NR

BSEC Chief Encourages Capital Market Investment Ahead of National Election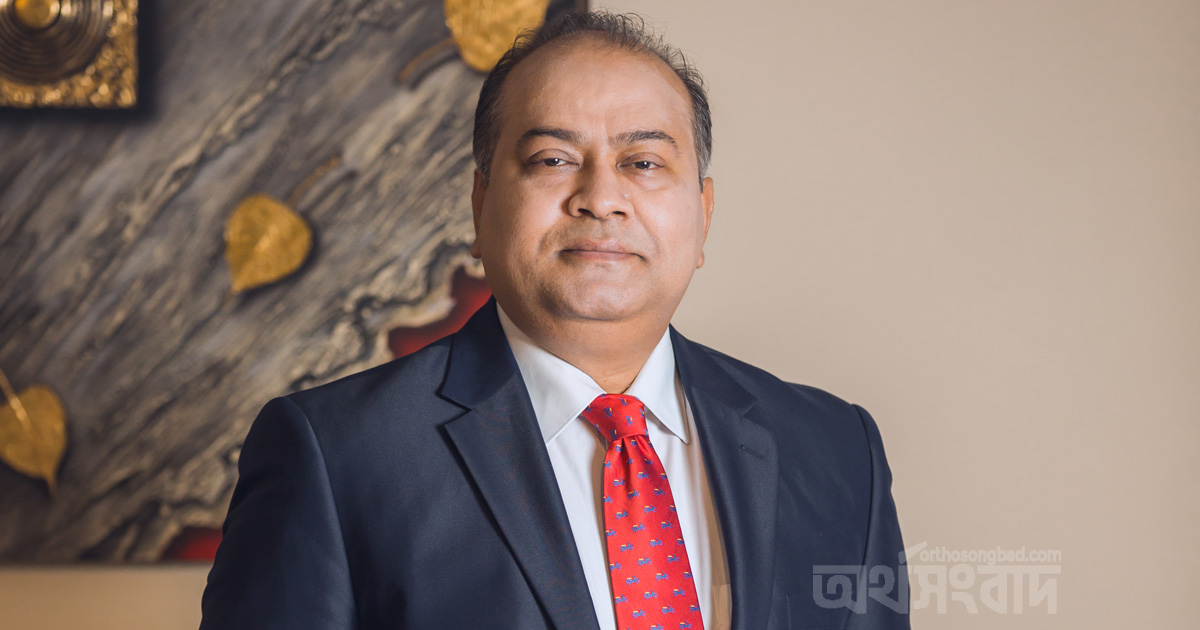 The Chairman of the Bangladesh Securities and Exchange Commission (BSEC), Professor Shibli Rubayat-Ul-Islam, has called on investors to consider increasing their participation in the capital market in anticipation of the economic upswing following the forthcoming national election.
Expressing confidence in the current political stability, he noted that this is an opportune time for savvy investors to bolster their capital market portfolios. The Chairman emphasized his optimism for a revitalized capital market post-election and pledged to ensure that vested interests do not disrupt market dynamics.
Despite global economic fluctuations due to the COVID-19 pandemic and the Russia-Ukraine conflict, Bangladesh's capital market has remained relatively stable. Rubayat-Ul-Islam also reassured investors that the BSEC is working diligently to protect their interests amid challenging times.
In response to concerns about the country's foreign currency reserves, Chairman Rubayat-Ul-Islam highlighted the strategic allocation of foreign currency toward industrialization and infrastructure development. He emphasized that this allocation would yield substantial benefits for Bangladesh in the near future. The BSEC's unwavering commitment to regulatory enforcement has contributed to bolstering investor confidence. The Commission's legal, monitoring, and surveillance units remain vigilant, making it increasingly difficult for any malicious actors to engage in market misconduct.
Furthermore, Bangladesh has gained recognition as an attractive global investment destination, with numerous research organizations publishing positive reports on the nation's economic development. This reputation has piqued the interest of investors worldwide.
US Stock Indices Display Volatile Week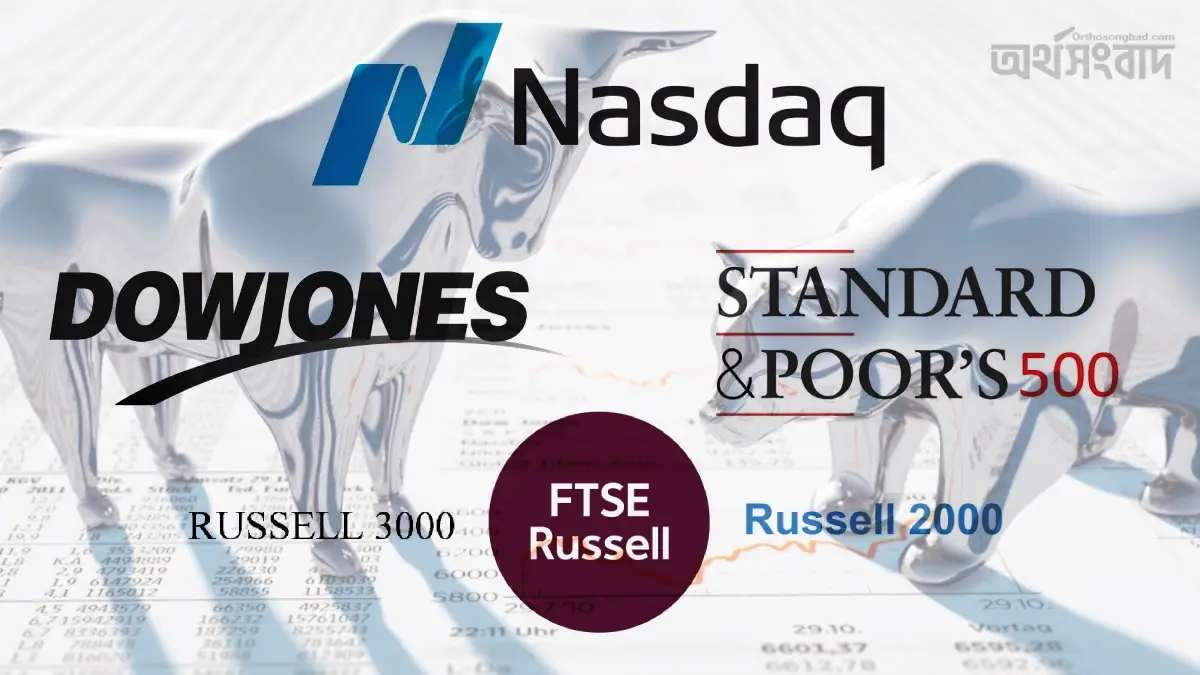 The S&P 500 and NASDAQ experienced weekly drops of approximately 3% to 4%, marking their third consecutive week of declines. These losses were primarily triggered by significant downturns during Wednesday afternoon and Thursday, following the latest U.S. Federal Reserve meeting.
Reviewing the US Stock Markets, the Nasdaq Composite, recorded a decent gain of 8 points, reaching a closing value of 13,219 points by the end of the week. Similarly, the S&P 500 index showed a negative trend, losing 32 points to settle at 4,288 points. Meanwhile, DJIA Index experienced a notable shed, diving by 456 points during the week and concluding at 33,507 points after a week of lose.
In contrast, Russell 3000 Index saw a loss in week performance, with a loss of 13 points to reach 2,462 points by the end of the week.
Moving to Russell 2000 Index, demonstrated a notable added of 9 points, ending the week at a steady 1,785 points.
European Stock Markets Witness Weekly Decline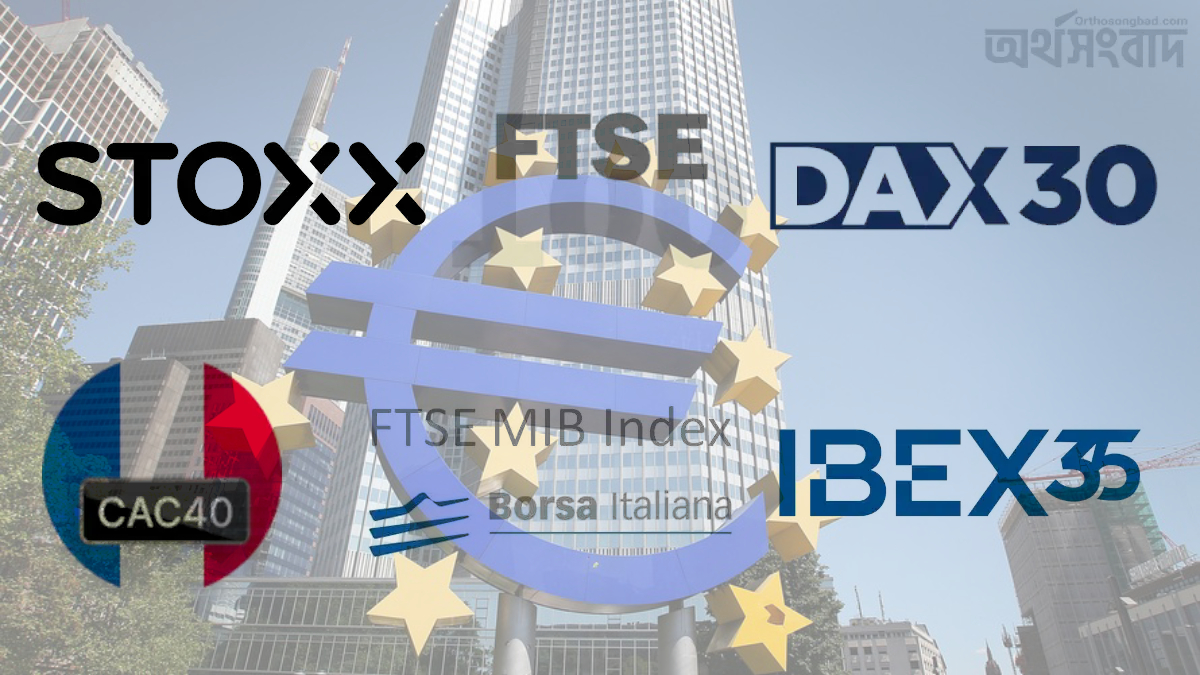 In the Outgoing week, the European stocks market displayed a negative performance.
Here is the data on the weekly performance of the European Stock Market, The STOXX Europe 600 index, which is considered a leading benchmark for the European market and covers approximately 90 percent of the market capitalization across 17 countries, reported a loss of 3.04 points to close at 450.22.
The United Kingdom's FTSE 100, one of the most widely followed indices in Europe, also showed a significant drop, losing 75 points or finishing the session at 7,608.
In Germany, the DAX 30 index, dropped by 171 points to reach 15,386, while France's CAC 40 decreased by 49 points to stop at 7,135 at the end of the trading day.
Italy's FTSE MIB, which covers the top 40 stocks traded on the Milan Stock Exchange, losing 332 points to 28,243. However, Spain's IBEX 35, dived by 74 points, to close at 9,428.