Anti-State Spreading Rumors Fabricated Stories Raises Defamation Controversy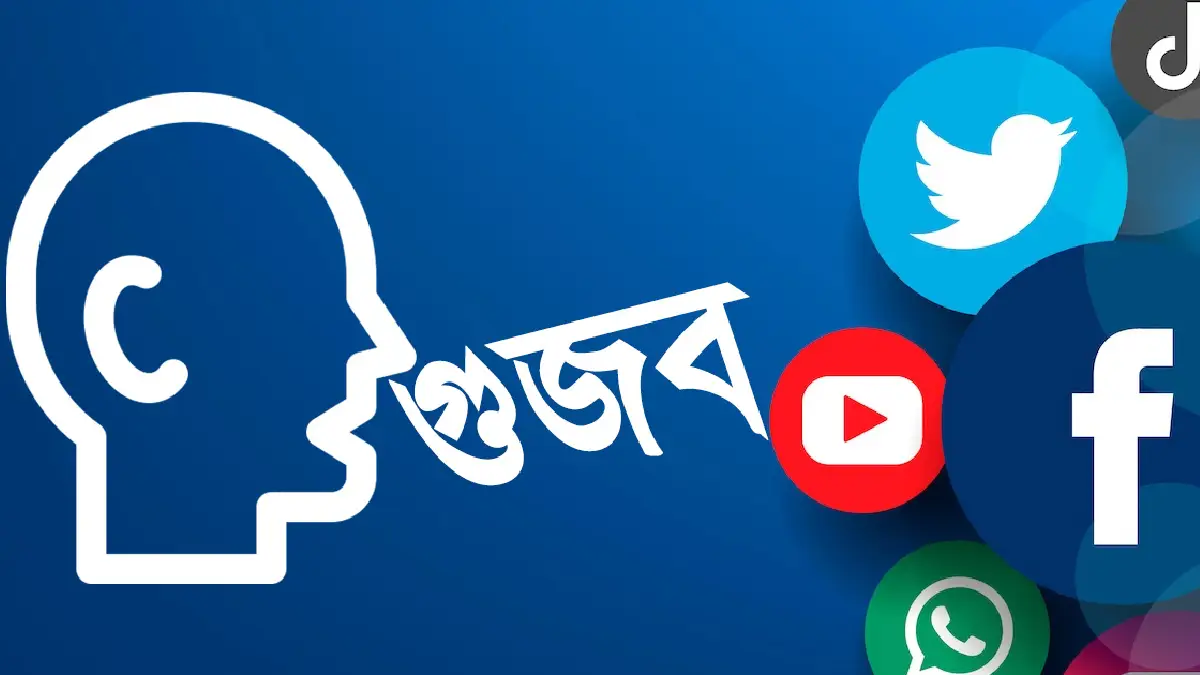 Recent days have witnessed a resurgence of cyber criminals ahead of the upcoming twelfth national parliamentary elections. Several individuals and organizations, claiming to be foreign journalists, have been spreading rumors and gossip against key figures and institutions of the government through various social media platforms. They have been persistently demanding money from various organizations and individuals for an extended period. Failure to comply with their demands initiates a campaign of defamation. This cycle of defamation has targeted significant individuals and institutions in the country, ranging from the President and Prime Minister to the stock market regulator and Chairman of the Bangladesh Securities and Exchange Commission (BSEC). This cycle of propaganda has targeted various important individuals and institutions in the government, including the President, Prime Minister, Information Minister, Chairman of the Securities and Exchange Commission, Chief of Army Staff, former intelligence agency personnel, prominent businessmen, and industrialists, creating fabricated stories and spreading them through social media.
This pattern of defamation has now resurfaced with the emergence of new online-based entities involved in spreading false information under the guise of a self-proclaimed national institution. Despite the existence of well-known entities engaged in spreading misinformation, such as Nagorik TV and Corruption in Media, several new deceptive organizations are now surfacing. In the past few days, an organization called "Organized Crime and Reporting Project" has been soliciting sensitive information from highly important government offices via email. Furthermore, the country's intelligence agency has recently identified 15 Bangladeshi cyber terrorists operating in different countries. The list of these terrorists is currently being updated. These revelations are based on credible sources.
According to sources, following Nagorik TV and Corruption in Media, new social media pages and channels under various names, including Organized Crime and Reporting Projects, are actively engaging in defamation campaigns against important national institutions and offices. Several individuals, including Mustafizur Rahman, also known as Tito Rahman, Nazmus Sakib, Jawad Nirjhor, and Zulkarnain, are spreading various gossip and rumors against key figures and organizations of the government. Their defamation campaigns have not spared prominent business groups, government officials, important government departments, and even journalists. Despite some legal action being taken against these defamatory individuals and organizations, their activities yet continue.
Recently, a high-ranking government official from a significant government department sent an email to Orthosongbad, stating that our department has requested highly sensitive information through email. At the same time, they requested comments and information related to fabricated and misleading allegations against me personally. As I hold a responsible position in a crucial government department, I believe their hidden agenda is to tarnish my reputation socially. Since they are spreading fictional stories and engaging in defamation campaigns against not only the President and Prime Minister but also officials from various important government departments, I consider this as part of their malicious defamation strategy. I have come to know that they are targeting government officials from various departments in their defamation campaigns, using social media to destabilize the country.
Despite multiple attempts, it has been found that Zulkarnain Saer, a member of the Organized Crime and Reporting Projects, could not be traced.
It has been learned that a recent case has been filed in Rangpur against Mostafizur Rahman, also known as Tito Rahman, and Nazmus Sakib, who are associated with Nagorik TV based on YouTube. At least ten other individuals have also been identified as unknown defendants in the case. The Rangpur CID Police Superintendent has directed the CID for further investigation into the case. In addition, Jawad Nirjhor of Corruption in Media is facing a case under the Digital Security Act for posting offensive, false, fabricated, and defamatory information on a Facebook page. Another case was filed last year by a female journalist named Sajeda Aktar. Elias Hossain, known for spreading defamation from abroad, is facing multiple cases as well. Recently, a case was filed against Banaj Kumar, the head of the Police Bureau of Investigation, for engaging in online defamation.
According to sources, the cycle of defamation has resurfaced, fueled by the upcoming twelfth national parliamentary elections. Regularly, this cycle involves spreading fictional information against key figures and institutions of the state, including the President, Prime Minister, armed forces, and the police. Recently, a content piece titled "Sheikh Hasina Can Cause the Country to Collapse" was disseminated on a YouTube-based channel operated by Nazmus Sakib and Tito Rahman, both allegedly based in Canada. Furthermore, Elias Hossain, who works for a private television channel in the country, is also engaging in defamation through his Facebook page and YouTube channel. Under the title "Sheikh Hasina Being Exiled to Saint Martin," he is spreading false information on his YouTube channel.
It is known that the alleged journalists, in their plan to defame individuals or organizations, first disseminate templated propaganda through social media. Later, they seek sensitive information from targeted individuals through email. They also attempt to extort money from these individuals and organizations. If their demands are not met, they resort to spreading fabricated stories and defaming the targeted individuals and organizations. Similarly, these tactics of spreading misinformation are also used to defame individuals who hold political beliefs contrary to their own.
According to sources, allegations of blackmail have been raised against Sayem Sobhan Anvir, the Managing Director (MD) of Bashundhara Group, following the death of the renowned Nusrat Jahan Munia. It is reported that a phone call was made to Anvir, demanding a bribe of five crore taka (Bangladeshi currency) in a case related to Bashundhara Group. Subsequently, Nazmus Sakib and Tito Rahman are accused of exposing the alleged bribery activities of Anvir. Notably, recently, a person named Arav Khan opened a jewelry store in Dubai and subsequently faced criticism in the media, leading to allegations against Nazmus Sakib and Tito Rahman.
Sources indicate that 15 Bangladeshi cyber terrorists located in various countries have been identified by different intelligence agencies. These individuals, residing abroad, have been involved in spreading heinous defamatory content against Bangladesh. The cycle of defamation involves fabricating stories and misleading information about various state and government figures and institutions. The investigation has also revealed Nazmus Sakib's involvement in these activities. Furthermore, the National Telecommunication Monitoring Center's (NTMC) Cyber Taskforce (CTF) team is closely monitoring and preparing updated reports on the surveillance of anti-state defamation through social media. They are also updating the list of defamatory individuals identified through social media from foreign sources. The NTMC has provided this information to the National Security Committee meeting. The meeting, held on March 22, was chaired by Prime Minister Sheikh Hasina.
It is noteworthy that there are allegations of involvement in illicit drug trafficking against Zulkarnain Saer. In addition to being accused of extortion, even though not being a member of the armed forces, he has faced allegations of harassment in the guise of a lieutenant. He was previously arrested in 2000 in connection with a theft case. Several media outlets have also published news regarding this. It is reported that Saer Khan procured mobile phones and laptops by providing a false identity as a Rapid Action Battalion (RAB) officer. He was arrested by RAB-1 on charges of fake checks. Born in October 1986, Saer Khan was dismissed from Cadet College during his tenure as a cadet. He became involved in criminal activities while studying at Cumilla Ispahani College. There are also allegations against him of harassing women. Since then, he has been evading his relatives and friends.
Furthermore, at the age of 17, in the year 2000, Saer Khan was caught stealing Major Wadud's truck suit at ISPR (Inter-Services Public Relations). He was also caught selling stolen goods at Chittagong New Market. Even though he was not a military personnel, he used to wear the uniform of a Second Lieutenant. However, he was apprehended by the CMH (Combined Military Hospital) Military Police. Due to an uncontrolled and volatile lifestyle, he abandoned his son and was disowned by his father, Abdul Baset, who was a military officer. Later, on July 23, 2006, he tragically died in a road accident.

Bangladesh Aims to Enhance Bilateral Ties with South Korea in Trade and Investment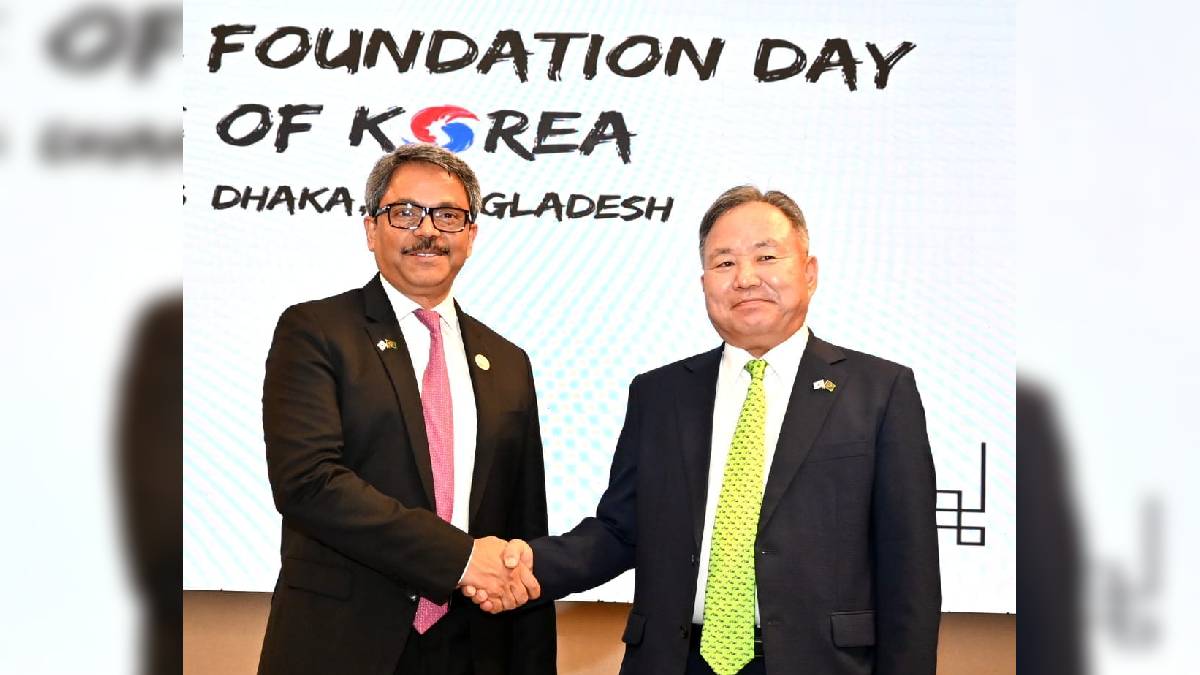 Bangladesh is eager to strengthen its bilateral relations with South Korea, particularly in the realms of trade and investment, in pursuit of realizing the dream of achieving a 'Golden Bengal,' as envisioned by the Father of the Nation, Bangabandhu Sheikh Mujibur Rahman.
State Minister for Foreign Affairs, Md Shahriar Alam, expressed this commitment as the chief guest at a reception commemorating South Korea's National Foundation Day. The reception, hosted by South Korean Ambassador to Bangladesh Park Young-Sik, took place at a city hotel on Sunday evening.
During his speech, Minister Alam conveyed Dhaka's contentment with the consistent growth in bilateral trade and investment between Bangladesh and South Korea. He highlighted the 50-year history of robust bilateral relations and expressed optimism about elevating this friendship to a deeper and more comprehensive level of collaboration.
Furthermore, Minister Alam referenced the recent meeting between Prime Minister Sheikh Hasina and President Yoon Suk Yeol on the sidelines of the G20 Leaders Summit in India, underlining the significance of such high-level engagements.
He reiterated Prime Minister Sheikh Hasina's vision of establishing a knowledge and technology-based prosperous and intelligent Bangladesh by the year 2041.
Minister Alam also expressed gratitude for South Korea's prompt recognition of Bangladesh as an independent state shortly after its independence on May 12, 1972.
Vietnam's National Assembly President Attends Forum in Dhaka for Economic Collaboration with Bangladesh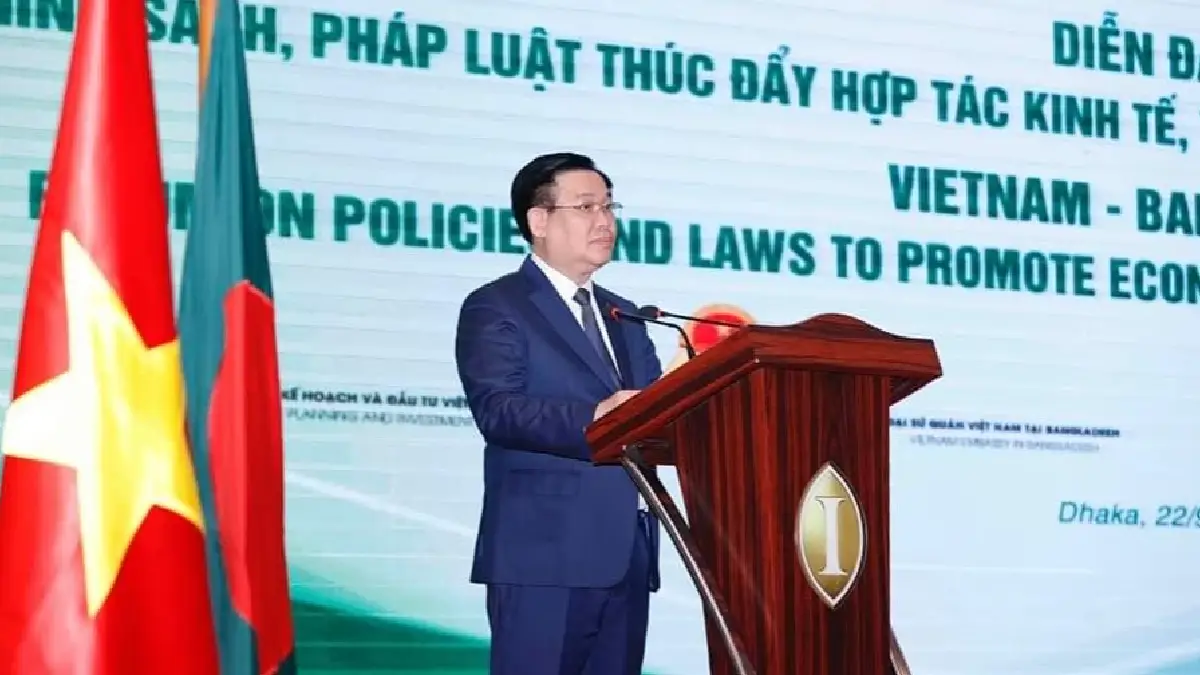 Vuong Dinh Hue, the President of the Vietnam National Assembly, recently participated in an event held in Dhaka known as the 'Forum on Policies and Laws to Foster Economic, Trade, and Investment Collaboration between Vietnam and Bangladesh.' This significant gathering was jointly organized by the Vietnamese Ministry of Industry and Trade, the Ministry of Planning and Investment, the Vietnamese Embassy in Bangladesh, and in cooperation with key entities including the Federation of Bangladesh Chambers of Commerce and Industry (FBCCI) and the Vietnamese Business Association in Bangladesh.
The forum drew the presence of a distinguished high-level delegation from the Vietnamese National Assembly, alongside prominent figures from the Federation of Bangladesh Chambers of Commerce and Industry (FBCCI), the Dhaka Chamber of Commerce and Industry (DCCI), and a substantial representation from businesses on both sides. Additionally, various ministries from both Vietnam and Bangladesh were represented.
During the forum, three notable business-to-business Memoranda of Understanding (MoUs) were inked. These agreements included collaboration between BMH Vietnam Company and Doreen Group Bangladesh, focusing on investment cooperation, technology transfer, and the advancement of pre-engineered steel production. Another agreement was reached between Bangladesh Vietnam Development Assistance Company and the Bangladesh Pharmaceutical Association, with a specific focus on pharmaceutical exchange. Lastly, Huong Giang Aviation Services and the Bangladesh Tourism Association came together to establish a tourism alliance, marking a significant step in enhancing tourism ties between the two nations.
As part of his official three-day tour, Vuong Dinh Hue visited the state-of-the-art facilities of Beximco Pharma in Tongi, where he received an informative presentation and toured the manufacturing facility.
Bangladesh's Commitment to SDGs Unshaken Despite Global Challenges, Says PM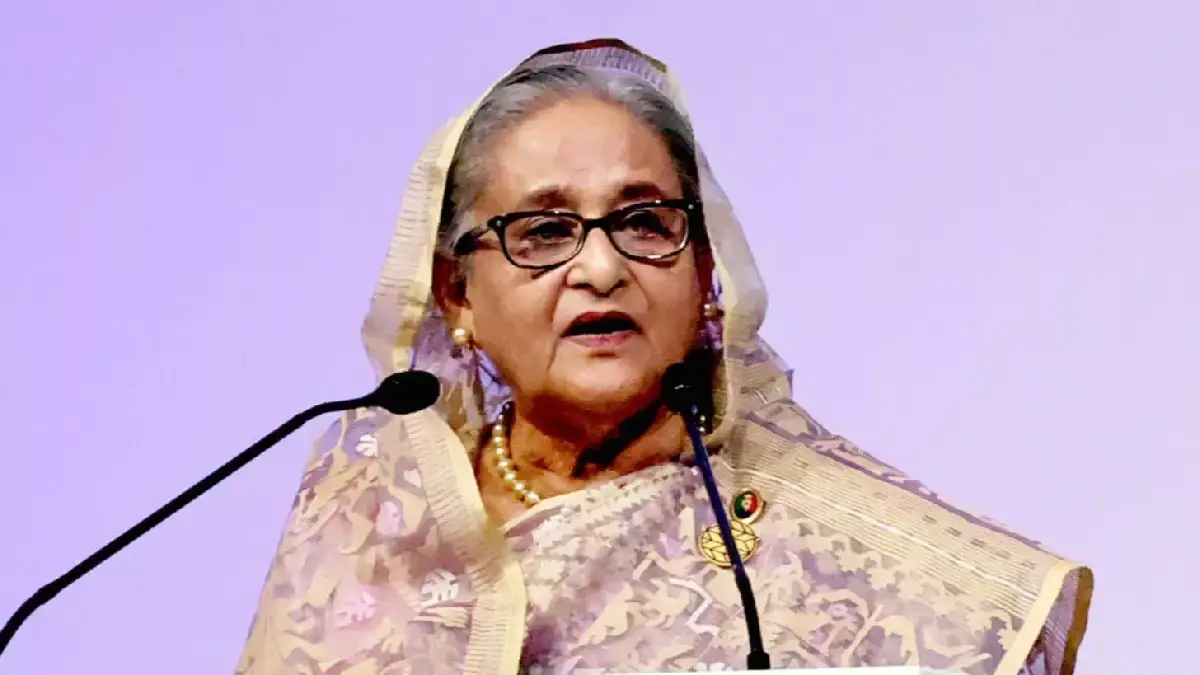 Prime Minister Sheikh Hasina has reaffirmed her government's unwavering commitment to implementing the Sustainable Development Goals (SDGs), even in the face of challenges posed by the Covid-19 pandemic, the Ukraine war, and the climate crisis. She made this declaration during a meeting with Helen Clark, Chair of the Partnership for Maternal, Newborn and Child Health (PMNCH), at the United Nations Headquarters.
As part of her commitment to healthcare services accessibility for all citizens, PM Sheikh Hasina mentioned the implementation of the National Health Sector Strategic Plan (2011-2030) and a 27% increase in healthcare sector allocations for the current fiscal year 2023-24.
Helen Clark commended Bangladesh's exceptional progress in healthcare under Prime Minister Sheikh Hasina's visionary leadership, citing the nation's remarkable achievements in reducing maternal and child mortality rates and ensuring universal healthcare services.