US Stock Markets Witness Weekly Upswing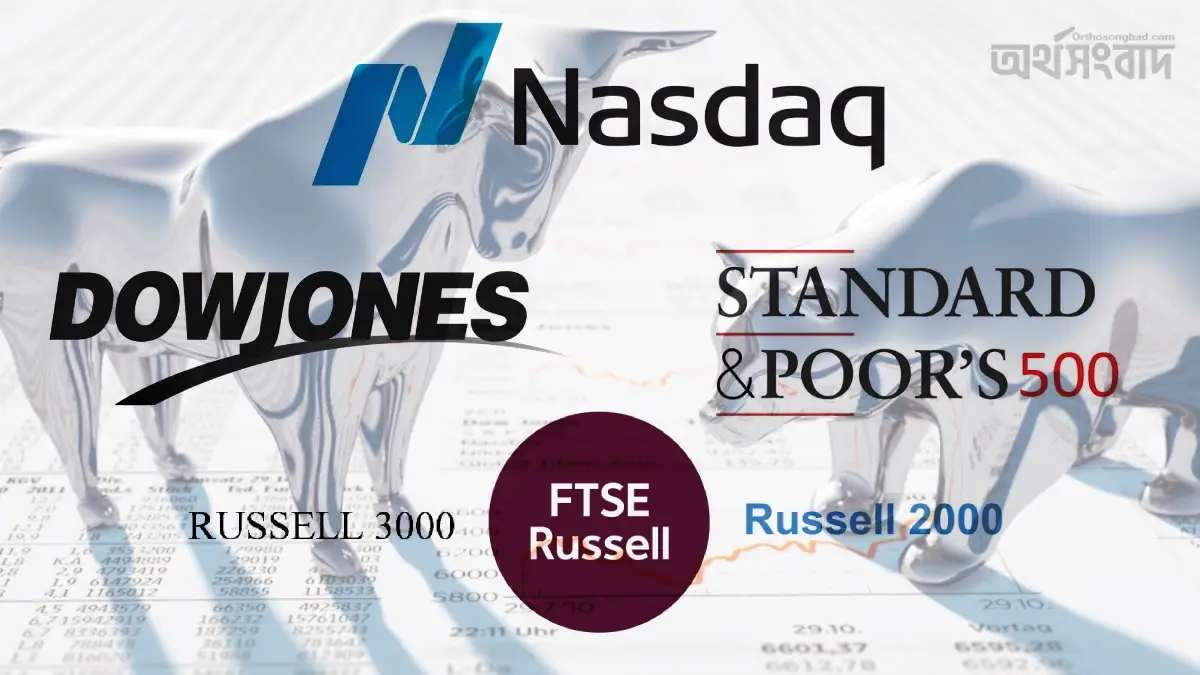 The major US stock indexes surged by approximately 2% to 3% during the week, surpassing the losses incurred in the previous week. Notably, the S&P 500 and NASDAQ attained their highest levels in the past 15 months. The NASDAQ experienced a remarkable gain of over 3%, marking its most impressive weekly performance in four months.
The stock market received a significant boost from a midweek report on U.S. inflation, which revealed that the Consumer Price Index fell to an annual rate of 3.0% in June. This is the lowest level recorded since March 2021, demonstrating a consistent decline from its peak of 9.1% in June 2022, which marked a four-decade high. Furthermore, another report published on Thursday indicated a decrease in inflationary pressures at the wholesale level.
The index that tracks investors' expectations of short-term U.S. stock market volatility also witnessed a decline of approximately 10% throughout the week. After a previous increase, the Cboe Volatility Index retreated to a level slightly above its multi-year low achieved on June 22.
Reviewing the US Stock Markets, the Nasdaq Composite, recorded a decent gain of 453 points, reaching a closing value of 14,113 points by the end of the week. Similarly, the S&P 500 index showed a positive trend, adding 107 points to settle at 4,505 points. Meanwhile, DJIA Index experienced a notable surge, adding by 775 points during the week and concluding at 34,509 points after a week of gain.
In contrast, Russell 3000 Index saw a gain in week performance, with a hike of 66 points to reach 2,591 points by the end of the week.
Moving to Russell 2000 Index, demonstrated a notable added of 67 points, ending the week at a steady 1,931 points.

Asian Stock Markets Slump as Investors Brace for Prolonged Rate Hikes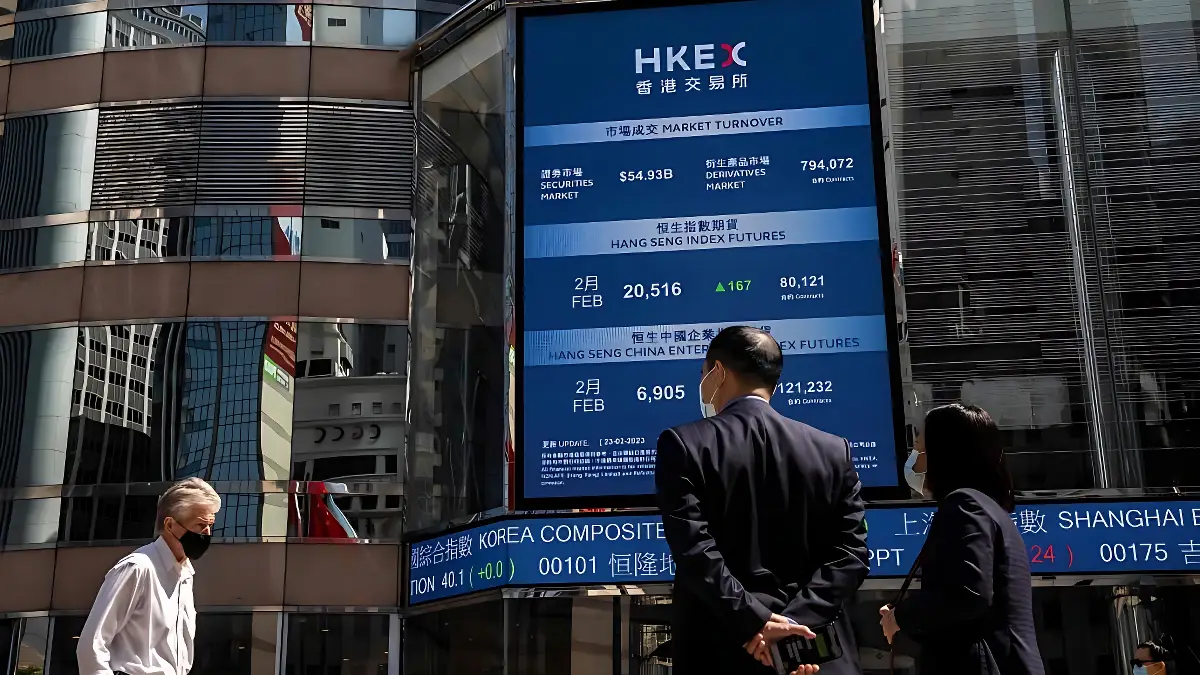 Global financial markets took a sharp nosedive on Tuesday as investors grew increasingly anxious about the possibility of another interest rate hike in the United States. Concerns were compounded by worries that these elevated rates might persist to combat stubbornly high inflation.
Despite a brief rebound on Wall Street, early Asian trading saw the dollar strengthen even further, driven by a surge in US Treasury yields to their highest levels in 16 years. This development reignited fears that the world's largest economy could slip into a recession.
Adding to the uncertainty, lawmakers in Washington struggled to reach an agreement on spending, raising the specter of a government shutdown. This political deadlock prompted warnings that it could negatively impact the US credit rating. The recent surge in oil prices further fueled concerns that central banks' efforts to curb inflation might be derailed after over a year of tightening measures.
Last week, the US Federal Reserve indicated that it could raise borrowing costs once again before the year's end. This announcement dealt a blow to many market participants who had hoped that the interest rate hike in July would be the last for a while. Additionally, policymakers hinted that rates might need to remain at their highest levels in over two decades for an extended period.
Market analysts from the BlackRock Investment Institute believe that "rates will stay high" and that Treasury yields could continue to climb. They suggest that rising long-term bond yields reflect the market's adjustment to increased macro and market volatility. The prevailing sentiment, as noted by National Australia Bank's Tapas Strickland, is that rates will remain elevated for an extended period, reflecting the Federal Reserve's stance.
In early Asian trading, major stock markets including Tokyo, Hong Kong, Shanghai, Seoul, Singapore, Sydney, Taipei, and Wellington all experienced declines, reflecting the uncertainty gripping investors. The situation in China's property sector also raised concerns, with the troubled developer Evergrande announcing that it had missed an onshore bond repayment.
On the currency front, the dollar remained near 11-month highs against the yen, prompting Japanese authorities to express their willingness to intervene if the dollar's ascent becomes excessive. However, analysts do not anticipate a significant strengthening of the yen, given the Bank of Japan's commitment to its ultra-loose monetary policy.
The ongoing political standoff in Washington, where hardline Republicans in the House of Representatives have blocked key spending bills, is causing unease among investors. If an agreement is not reached by the weekend, it could lead to a government shutdown, a scenario that Moody's warns would have negative implications for the US's top-tier credit rating.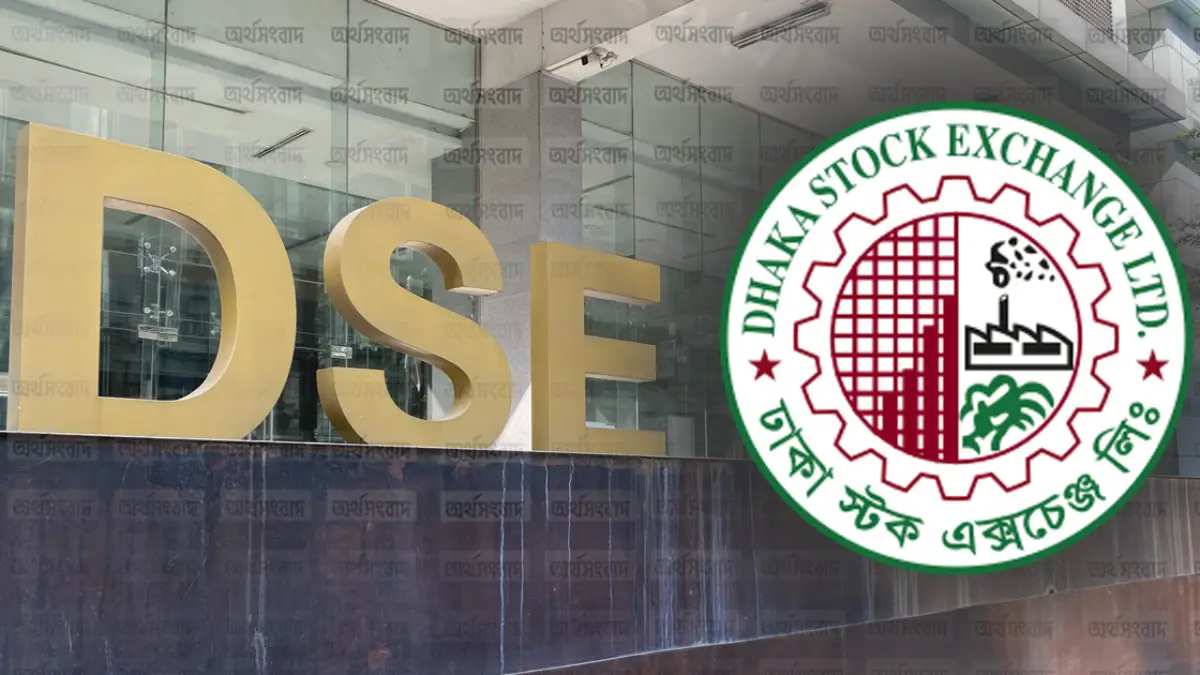 Dhaka Stock Exchange DSE, Bourse on the second working day of the week, September 25, ended with price Index mixed & turnover drops. This information is known from DSE sources.
500 crores 74 lakh shares were traded on this day. 59 crore 46 lakh less trading was done in DSE today compared to the previous workday, 24 September, Shares worth Tk 500 crores 74 lakh shares were traded last time, Sunday.
The benchmark DSEX added 1.84 points or 6,282 The Shariah-based index DSES gained 0.64 points or 1,359, and the blue-chip index DS30 decreased by 1.54 points or 2,135.
Of the issues traded, 82 advanced, 62 declined and 156 remained unchanged.
Khan Brothers PP Woven Bag Industries Limited ranked top gainer on DSE, the share price increased by Tk 2.20 paisa or 8.98 percent. On this day, the share was last traded at Tk 26.70 paisa
Legacy Footwear Ltd ranked top loser on the DSE, the share price dropped by Tk 3.50 paisa or 4.31 percent. On this day, the share was last traded at Tk 77.70 paisa.
DSE topped on trade is Union Insurance Company Ltd 28 crore 66 lakh takas of shares of the company have been traded.
A total of 70 companies' shares were traded in the Block on Dhaka Stock Exchange, 80 lakh 63 thousand 218 shares of the companies were traded. The financial value of which is 49 crore 96 lakh taka.
BSEC Commissioner Urges Investment in Stock Market for Financial Growth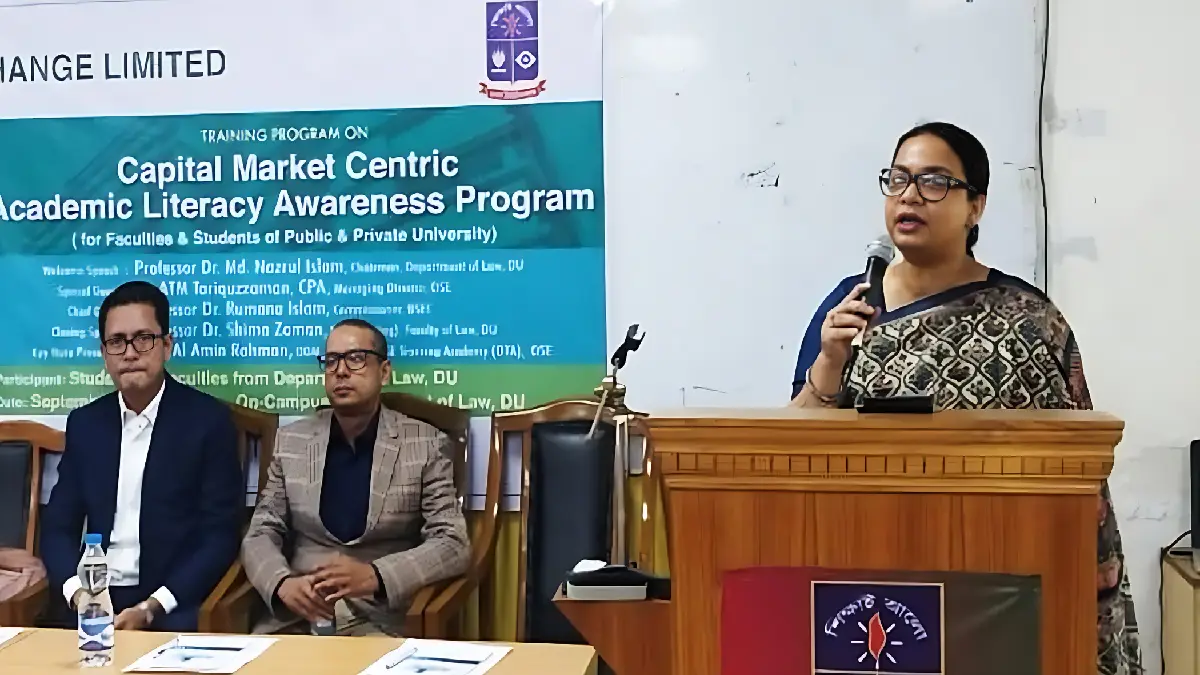 Dr. Rumana Islam, Commissioner of the Bangladesh Securities and Exchange Commission (BSEC), has emphasized the need for individuals to invest in the stock market rather than keeping their money stagnant in banks for a year. She pointed out that investing in the capital market is a viable option. Many people consider investing in land, gold, or depositing funds in savings accounts, which she discouraged.
Dr. Rumana made these remarks during a training event for students of Dhaka University's Law Department held on Sunday, September 24. The event took place at the Kazi Motahar Hossain Building on the university campus and was organized by the DSE Training Academy. Dr. A.T.M. Tariquzzaman, Managing Director of Dhaka Stock Exchange (DSE), was a special guest at the training session.
Dr. Rumana, addressing the students, mentioned that by the year 2041, Bangladesh envisions becoming a highly developed nation, with a significant role for the capital market to play in its economic landscape.
Encouraging students to consider investment in the stock market as a means to grow their savings, Dr. Rumana Islam, Commissioner of the Bangladesh Securities and Exchange Commission (BSEC), highlighted the importance of proactively managing one's financial future. She advised students to prioritize saving before spending, emphasizing that now is the time to shape their future. Dr. Rumana stressed the significance of making wise investment decisions, stating that if she had the capability to invest one lakh taka, she would risk only fifty thousand taka. In this case, the risk of 50 lakh takas cannot be taken.
During the event, Dr. A.T.M. Tariquzzaman, Managing Director of the Dhaka Stock Exchange (DSE), addressed the students as a special guest. He underscored the need for a robust legal framework to prevent malpractice in the stock market. Dr. Tariquzzaman emphasized that upholding the principles of legality and enforcement is essential for ensuring the security of investors, making it a primary responsibility.
In attendance at the training event, hosted by the DSE Training Academy at Dhaka University's Kazi Motahar Hossain Building, was the Dean of Dhaka University's Law Department, Dr. Shima Jaman; Chairman of the Law Department, Prof. Dr. Md Nazrul Islam; and DSE Training Academy's Deputy General Manager, Syed Al Amin Rahman.