Huawei Commemorates 25 Years of Technological Excellence in Bangladesh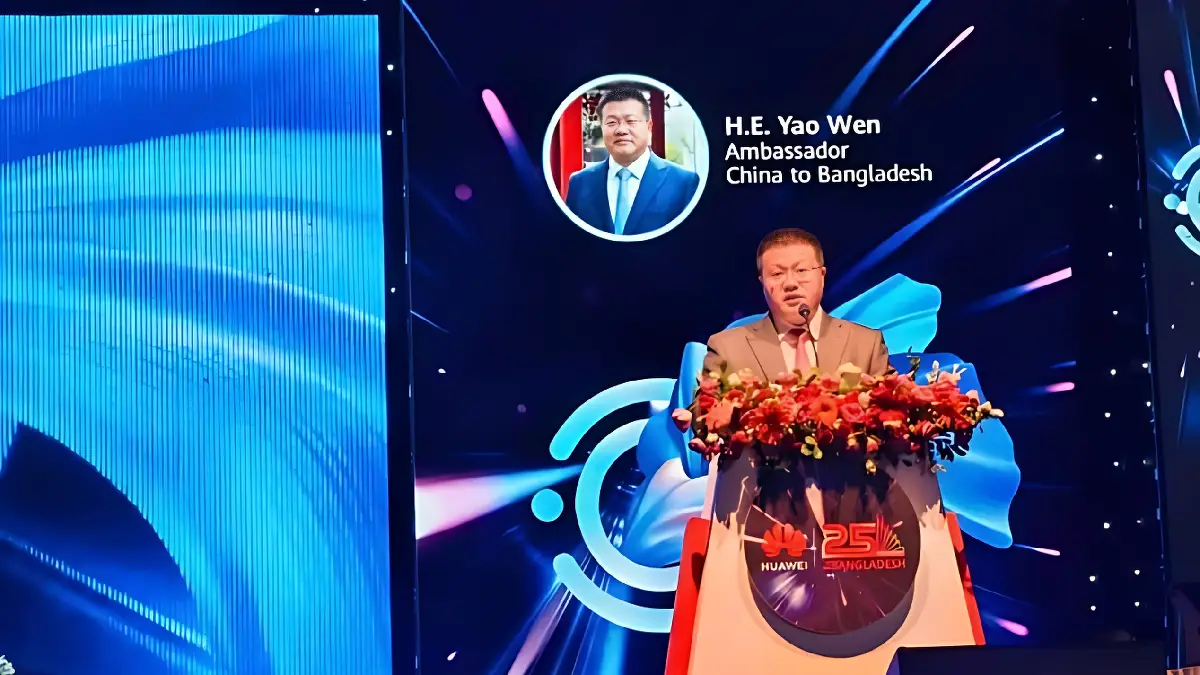 Huawei, the renowned Chinese multinational technology corporation, commemorated its remarkable 25-year journey in Bangladesh with a grand celebration attended by esteemed dignitaries. The event witnessed the presence of Planning Minister MA Mannan, Posts, Telecommunications and Information Technology Minister Mustafa Jabbar, Chinese ambassador to Bangladesh Yao Wen, and President of Huawei South Asia Region Pan Junfeng.
During the celebration, Ambassador Yao expressed Huawei's significant role in Bangladesh's information and communications sector's leapfrog development over the past 25 years. Notably, this year also marks the 10th anniversary of the Belt and Road Initiative, a pivotal milestone for the countries' collaboration.
Ambassador Yao emphasized the fruitful results achieved through the joint efforts of China and Bangladesh in the information and communications field. Recognizing China as a true friend of Bangladesh, he highlighted the importance of China's involvement in the realization of "Smart Bangladesh," which aligns with Vision 2041.

Bengal Exclusive Shop Launches in Panchagarh, Sirajganj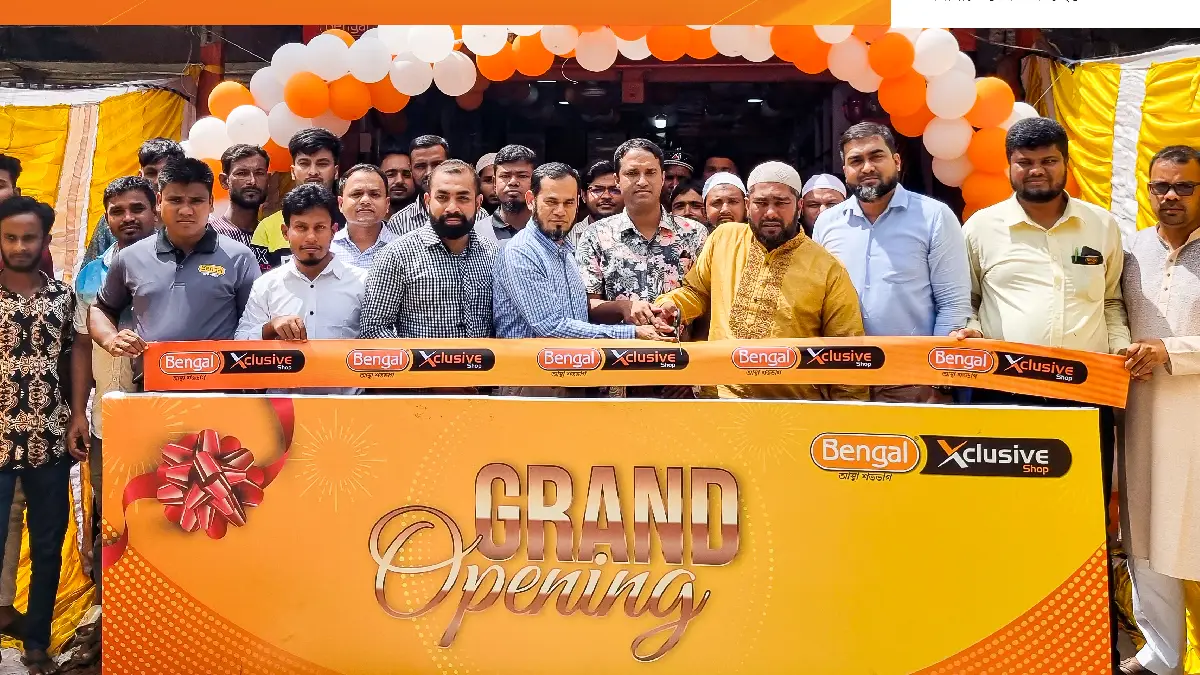 Bengal Plastics Ltd. has expanded its reach by inaugurating its 119th and 120th showrooms in Debiganj, Panchagarh, and Belkuchi Bazar, Sirajganj, on September 17th and 20th. These Bengal Exclusive shops aim to enhance accessibility to Bengal plastics products and improve the consumer experience in these regions.
Bengal Plastics Ltd. remains dedicated to delivering high-quality plastic products to consumers at affordable prices, ensuring customer satisfaction.
The official opening of the showroom was graced by the presence of Mr. Fazle Rabbi, Deputy General Manager of Houseware and Marketing Head, Muhammad Rashed Ul Alam, along with local business figures, distributors, and other attendees from Panchagarh and Sirajganj.
To celebrate the showroom's launch, a special 15% discount on all products is being offered at the Debiganj Exclusive showroom in Panchagarh, valid until September 30, 2023. The event was organized by Mr. Khairul Islam from the Marketing Department on behalf of Bengal Plastics Ltd.
JCI Dhaka Founders Concludes Career Connect Expo on a High Note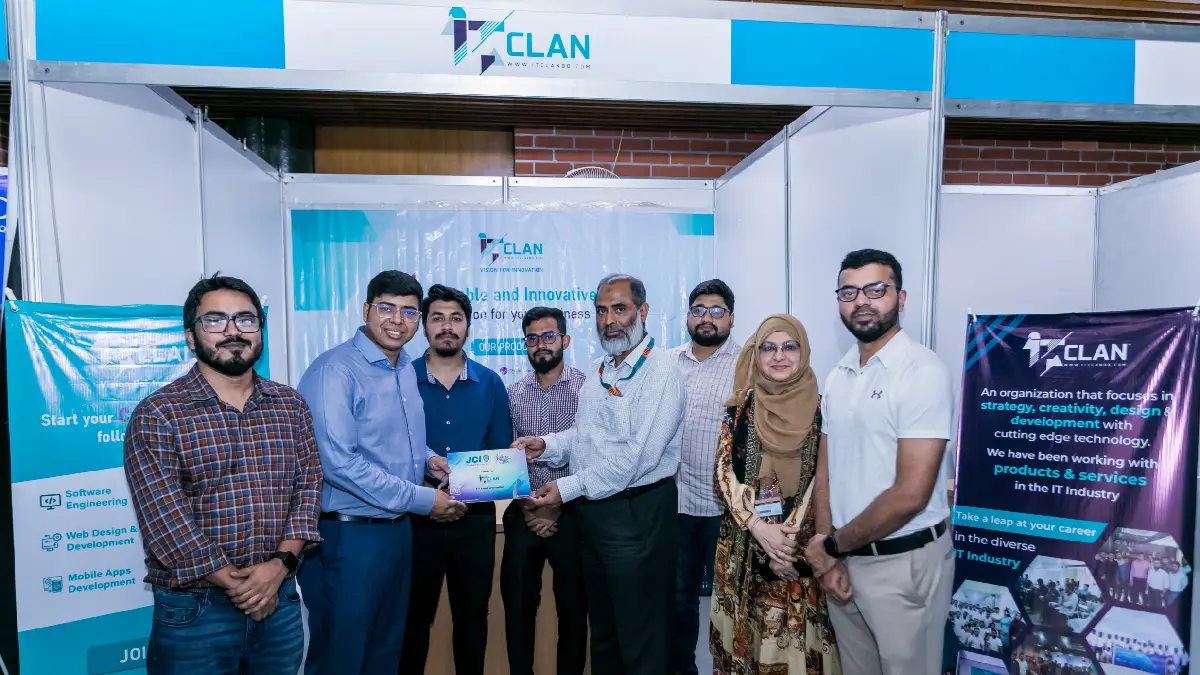 JCI Dhaka Founders proudly organized the 'Career Connect Expo 2023,' spanning 2 days from September 17th to 18th. The inaugural day witnessed a high-profile panel discussion and an open dialogue, featuring esteemed speakers such as A.K.M Fahim Mashroor, the CEO of Bangladesh's leading online job marketplace, Bdjobs.com, Dr. Md. Abul Kashem Mia, Vice Chancellor of the United International University, and Ziaul Haque Bhuiyan, the National President of JCI Bangladesh.
In the course of this comprehensive discussion, these distinguished speakers provided invaluable insights to budding entrepreneurs on the intricacies of human resource management. They deliberated on innovative solutions to address enduring challenges, underscoring the critical role of selecting and retaining top talent within their organizations.
On the event's 2nd day, September 18th, 30 prominent companies conducted interviews for nearly 300 meticulously shortlisted candidates throughout the day. Prospective applicants had expressed their interest in job opportunities through bdjobs.com and easy.jobs. Subsequently, carefully chosen candidates received exclusive invitations for interviews, having successfully navigated a rigorous screening and selection process.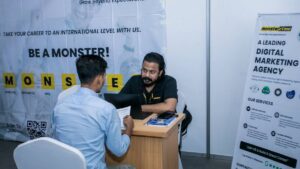 Asif Rahman, the Local President of JCI Dhaka Founders, expressed his profound enthusiasm, stating, "We take immense pride in hosting such a significant event under the banner of JCI Dhaka Founders. We anticipate that the Career Connect Expo will become an annual cornerstone, facilitating companies in their quest to genuinely recruit the most suitable candidates."
The event's associate partners include Bdjobs.com, Venue Partner – United International University, Media Partners – Orthosongbad, Canvas, Bizcope, Backspace, The Dhaka Times, and Event Partner – Event Management Company Circl.
JCI Dhaka Founders Launches Career Connect Expo
Under the banner of JCI Dhaka Founders, the 'Career Connect Expo 2023' has been launched with great enthusiasm. The event's inaugural day witnessed a series of engaging activities, including an event titled 'Career Connect Expo 2023,' a thought-provoking 'Panel Discussion,' and an open dialogue session.
Esteemed participants gracing the occasion included A.K.M. Fahim Mashroor, the CEO of bdjobs.com, the nation's largest online job marketplace, Dr. Mohammad Abul Kashem Mia, the Vice Chancellor of UIU, and  Ziaul Haque Bhuiya, the National President of JCI Bangladesh.
During the comprehensive discussion, these accomplished speakers imparted invaluable insights to aspiring entrepreneurs, particularly in the realm of human resources. They delved into strategies for effectively addressing long-term challenges, emphasizing the critical importance of selecting and retaining the right talent within organizations.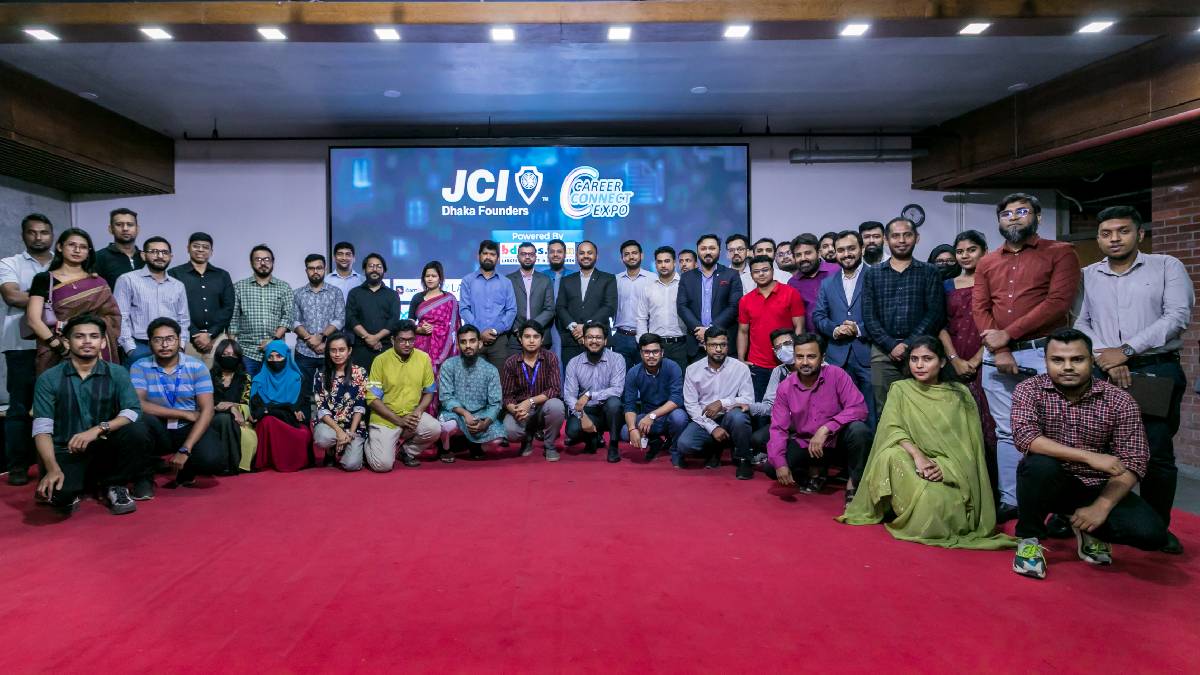 Towards the conclusion of this enlightening discourse, Md. Altamis Nabil, the Vice President of JCI Bangladesh, shared an enlightening statement on the art of personal branding. The entire event was skillfully moderated by M Asif Rahman, the President of JCI Dhaka Founders.
Rahman also revealed that on September 18, Monday, a day filled with promise awaits, as 30 prominent companies will conduct interviews for approximately 500 carefully shortlisted candidates. These enthusiastic individuals had previously submitted their job applications online through bdjobs.com and easy.jobs, and were subsequently chosen for interviews after undergoing rigorous screening and selection processes.
Notably, Career Connect Expo is proudly powered by bdjobs.com, with strategic partnerships with eCab and BACCO, the University of UIU serving as the venue partner, easy.jobs contributing as the technical partner, and media support from Canvas, Backspace, Bizcope, Orthosongbad, and The Dhaka Times. The event is further enriched by the collaboration of Circl as the event partner.