Peninsula Chittagong Hosts Vibrant Tribal Food Festival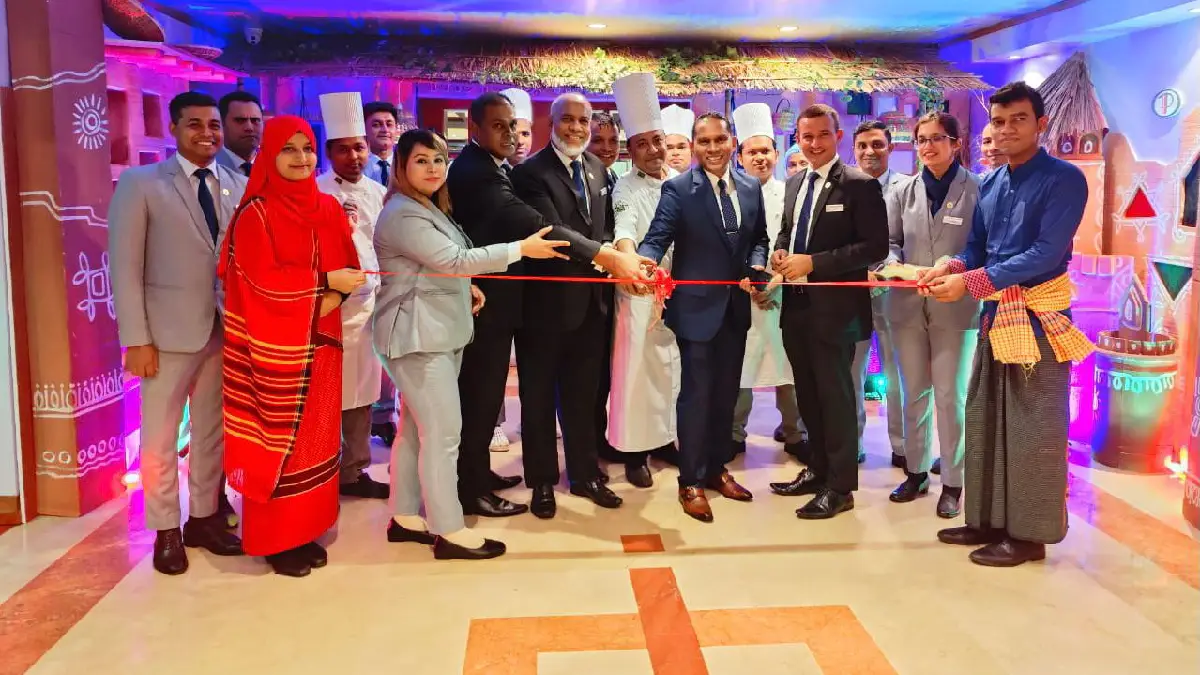 The Tribal Food Festival, named 'Taste of Ancients,' has been officially launched by The Peninsula Chittagong which allows the experience a delectable range of dishes paying tribute to the ancestors' culinary mastery, from rare mountain spices to age-old recipes of tribes like Marma and Tripuri.
Commencing on August 17th and continuing until August 23rd, this gastronomic celebration is not only a delight for food enthusiasts but also a visual spectacle. The festival venue has been artistically transformed to embody the rich culinary heritage that has shaped the tastes over history, accompanied by the vibrant rhythms of Tribal live music.
Among the diverse and authentic tribal cuisines being showcased, some notable options include the zesty Spicy Bamboo Shoot Salad, flavorful Shutki vorta, the unique Banana leaf-wrapped fish, aromatic Mutton Bamboo Biriyani, and the indulgent Rambo Gulab Jamun.
The week-long culinary journey of Taste of Ancients was inaugurated on August 17th, with the presence of Sumedha Gunawardana, the General Manager of The Peninsula Chittagong, along with department heads and associates.
A fantastic offer awaits guests as the buffet presents a Buy 1 Get 1 Free Dinner Buffet for only Tk 3,200 per person, all-inclusive. This special deal is available for holders of selected bank cards, inviting esteemed guests to savor the splendors of ancient cuisines.
Indulge in the sights, sounds, and fragrances of bygone cultures as skilled chefs and culinary experts lead the public on an enthralling journey through time. Savor mouthwatering delicacies crafted using ancient techniques and secret recipes handed down through generations.

Evercare Hospital Provides Free Treatment for Children's Heart Perforation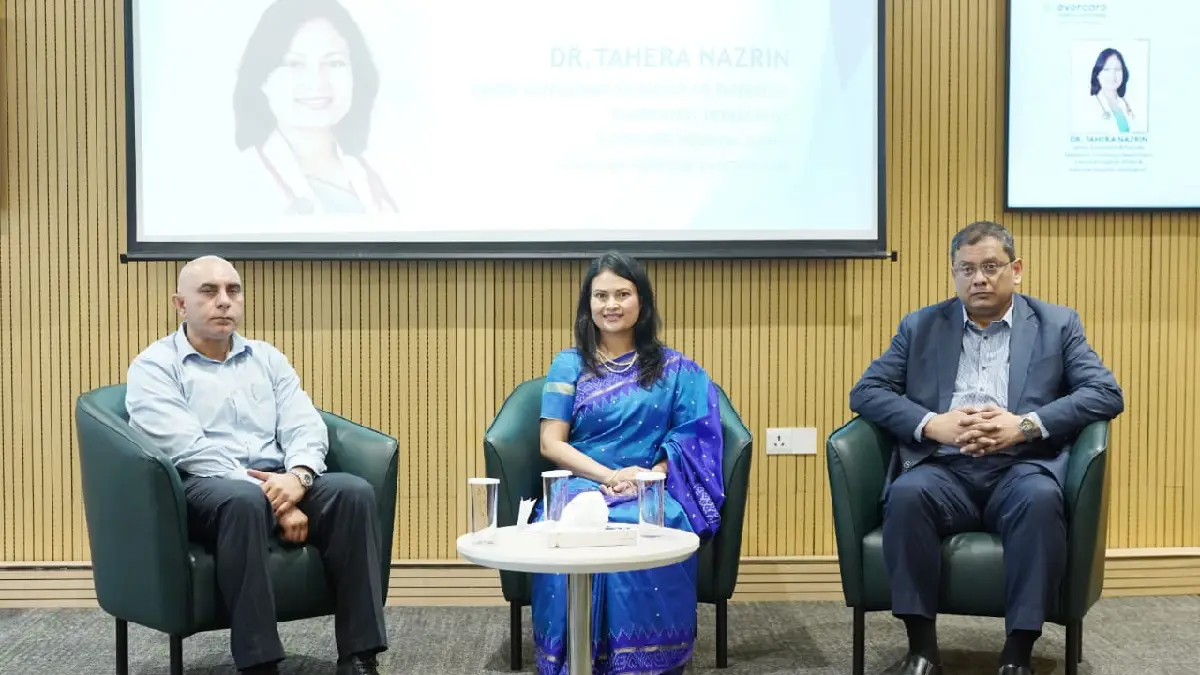 Evercare Hospital Chattogram, a prominent healthcare provider in the port city, recently organized a Special Patient Forum within its Department of Paediatric Cardiology to commemorate World Heart Day – 2023.
The event featured key addresses, including a welcoming speech by Dr. Ratnadeep Chaskar, Chief Executive Officer and Managing Director of Evercare Hospitals, Bangladesh. Dr. Tahera Nazrin, Founder and Head of the hospital's Paediatric Cardiology Department, provided an overview of the department, while Samir Singh, Chief Operating Officer of Evercare Hospital Chattogram, delivered the closing remarks.
Dr. Chaskar underscored the significance of their special initiative, stating, "We view the free Paediatric Cardiology Department package for underprivileged children as an exceptional endeavour." Dr. Nazrin, in her address, emphasized the importance of creating awareness about heart conditions in children, highlighting that these conditions are both treatable and preventable. She further spotlighted the hospital's comprehensive Paediatric Cardiology services, including the provision of free devices and balloons for the treatment of congenital heart defects and defective valves in underprivileged children.
Evercare Hospital Chattogram's unwavering commitment to offering complimentary treatment for congenital heart defects in underprivileged children reflects its dedication to enhancing the well-being of all members of the community.
Bengal Exclusive Shop Launches in Panchagarh, Sirajganj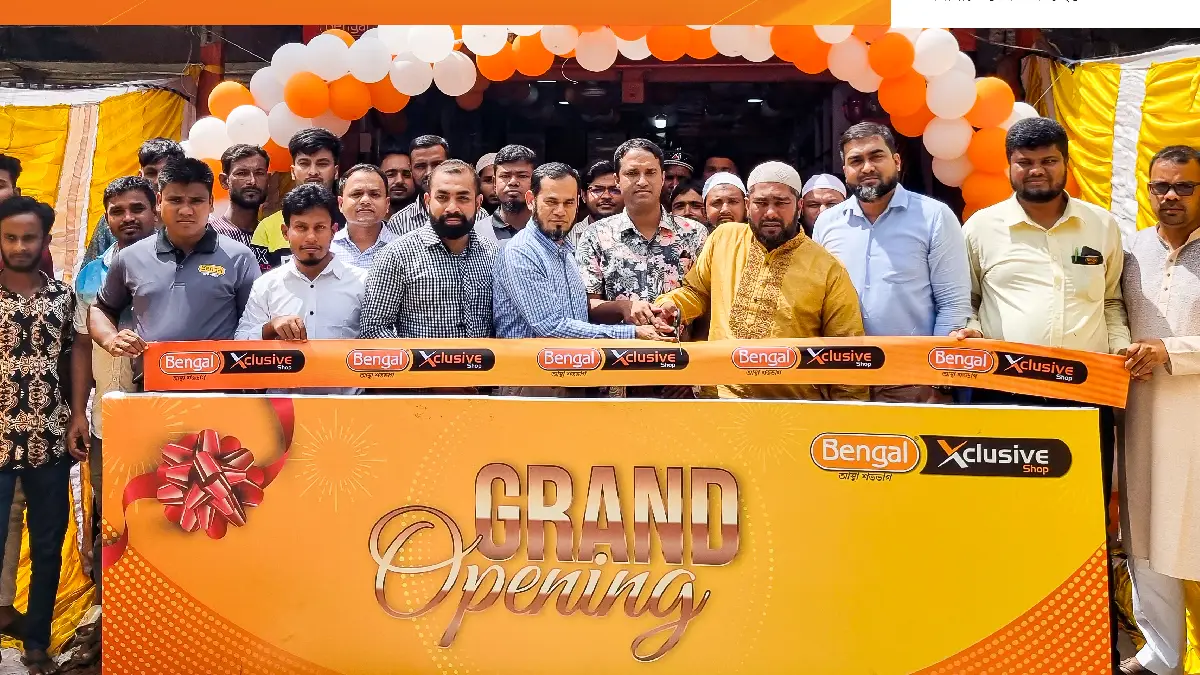 Bengal Plastics Ltd. has expanded its reach by inaugurating its 119th and 120th showrooms in Debiganj, Panchagarh, and Belkuchi Bazar, Sirajganj, on September 17th and 20th. These Bengal Exclusive shops aim to enhance accessibility to Bengal plastics products and improve the consumer experience in these regions.
Bengal Plastics Ltd. remains dedicated to delivering high-quality plastic products to consumers at affordable prices, ensuring customer satisfaction.
The official opening of the showroom was graced by the presence of Mr. Fazle Rabbi, Deputy General Manager of Houseware and Marketing Head, Muhammad Rashed Ul Alam, along with local business figures, distributors, and other attendees from Panchagarh and Sirajganj.
To celebrate the showroom's launch, a special 15% discount on all products is being offered at the Debiganj Exclusive showroom in Panchagarh, valid until September 30, 2023. The event was organized by Mr. Khairul Islam from the Marketing Department on behalf of Bengal Plastics Ltd.
JCI Dhaka Founders Concludes Career Connect Expo on a High Note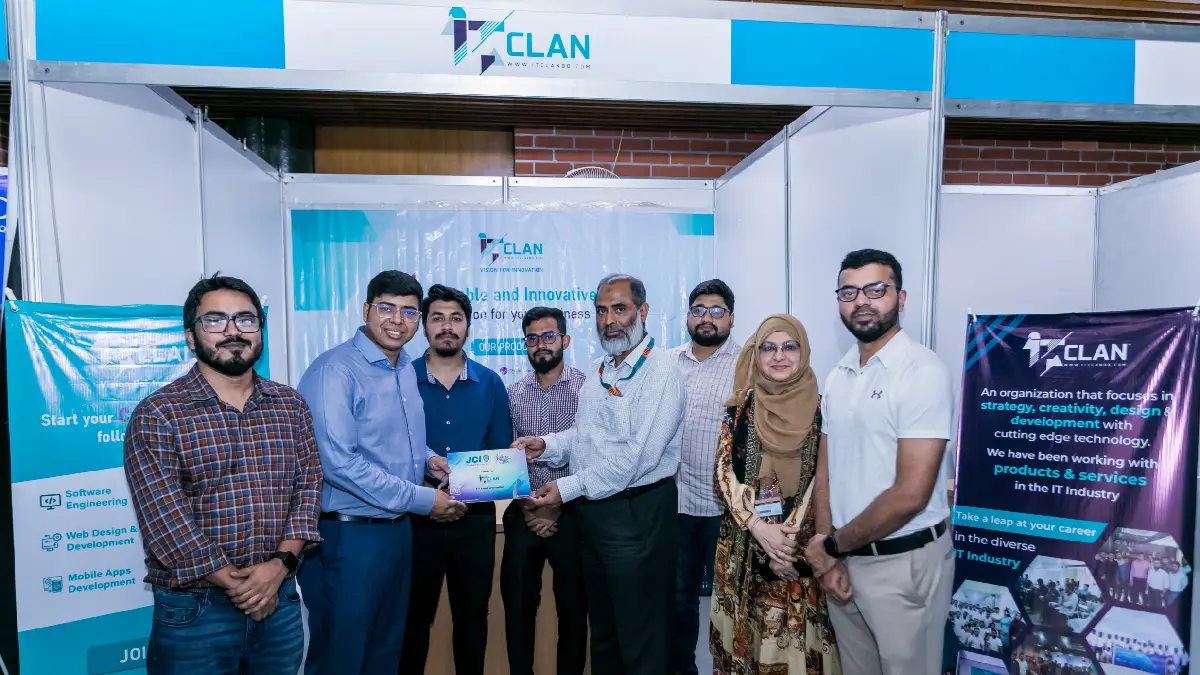 JCI Dhaka Founders proudly organized the 'Career Connect Expo 2023,' spanning 2 days from September 17th to 18th. The inaugural day witnessed a high-profile panel discussion and an open dialogue, featuring esteemed speakers such as A.K.M Fahim Mashroor, the CEO of Bangladesh's leading online job marketplace, Bdjobs.com, Dr. Md. Abul Kashem Mia, Vice Chancellor of the United International University, and Ziaul Haque Bhuiyan, the National President of JCI Bangladesh.
In the course of this comprehensive discussion, these distinguished speakers provided invaluable insights to budding entrepreneurs on the intricacies of human resource management. They deliberated on innovative solutions to address enduring challenges, underscoring the critical role of selecting and retaining top talent within their organizations.
On the event's 2nd day, September 18th, 30 prominent companies conducted interviews for nearly 300 meticulously shortlisted candidates throughout the day. Prospective applicants had expressed their interest in job opportunities through bdjobs.com and easy.jobs. Subsequently, carefully chosen candidates received exclusive invitations for interviews, having successfully navigated a rigorous screening and selection process.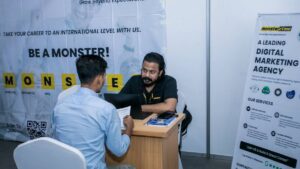 Asif Rahman, the Local President of JCI Dhaka Founders, expressed his profound enthusiasm, stating, "We take immense pride in hosting such a significant event under the banner of JCI Dhaka Founders. We anticipate that the Career Connect Expo will become an annual cornerstone, facilitating companies in their quest to genuinely recruit the most suitable candidates."
The event's associate partners include Bdjobs.com, Venue Partner – United International University, Media Partners – Orthosongbad, Canvas, Bizcope, Backspace, The Dhaka Times, and Event Partner – Event Management Company Circl.