FBCCI, BMCCI Collaborate to Boost Trade & Investment Between Bangladesh & Malaysia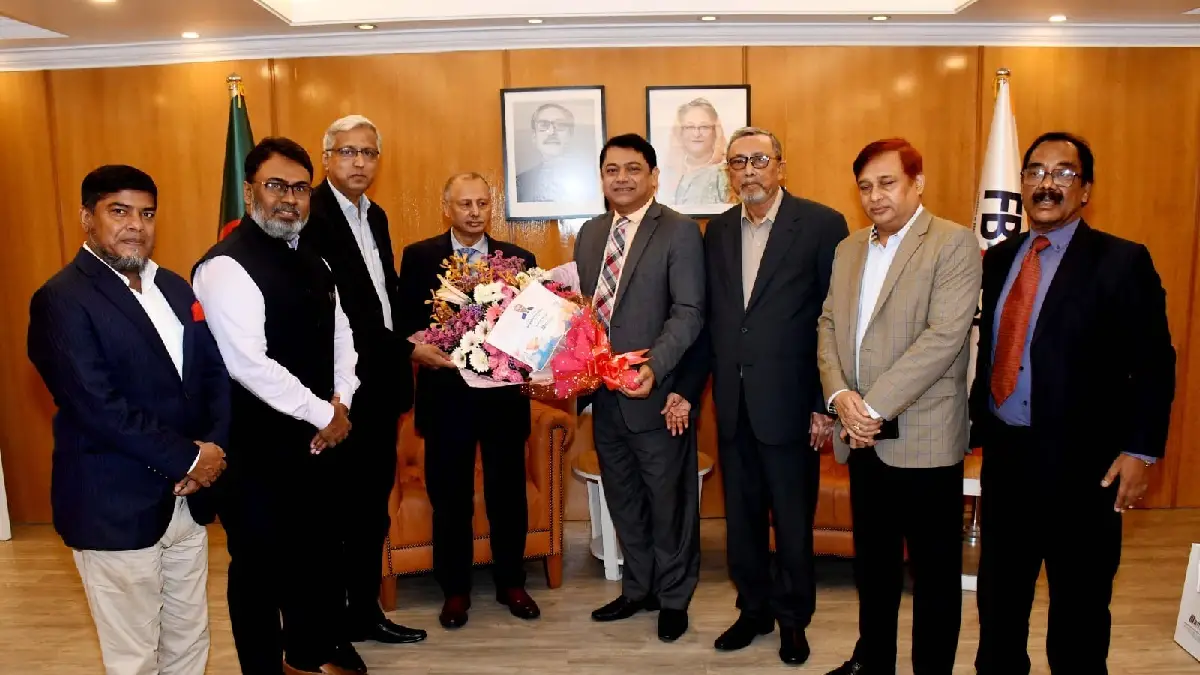 The Federation of Bangladesh Chambers of Commerce and Industry (FBCCI), the country's foremost trade organization, has joined hands with the Bangladesh-Malaysia Chamber of Commerce and Industry (BMCCI) to bolster business and investment opportunities and narrow the trade deficit between Bangladesh and Malaysia. Both organizations aim to facilitate the export of skilled labor from Bangladesh to Malaysia, a crucial labor market for the nation.
During a courtesy meeting at the FBCCI Icon in Dhaka on September 19, 2023, FBCCI President Mr. Mahbubul Alam expressed these intentions while meeting with a BMCCI delegation, led by its President, Syed Almas Kabir. The collaboration between FBCCI and BMCCI seeks to address Bangladesh's substantial trade deficit through Free Trade Agreements (FTAs), Preferential Trade Agreements (PTAs), and other trade mechanisms. Both organizations are committed to working together to tackle this issue.
The meeting was attended by FBCCI Director Hafez Hazi Harun-Or-Rashid (CIP), Mohammad Nizam Uddin, BMCCI Senior Vice President Mr. Sabbir Ahmed Khan, Vice President Mr. Jamilur Rahman, BMCCI Secretary General Mr. Md. Motaher Hoshan Khan, Director Mr. Mamunur Rahman, and other dignitaries.

Momen Urges Kosovo to Tap into Skilled Workforce & Import from Key Sectors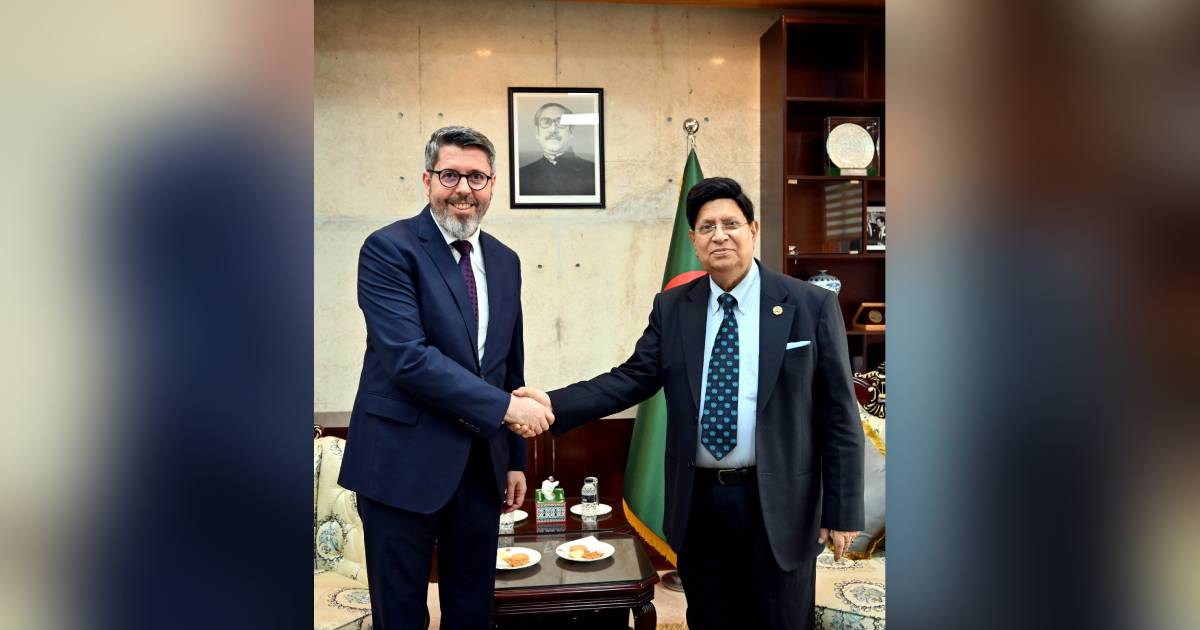 The Foreign Minister, in a meeting today with the outgoing Kosovo ambassador Güner Ureya, urged Kosovo to recruit skilled human resources and consider importing high-quality readymade garments and pharmaceuticals from Bangladesh. The ambassador paid a farewell call on the Foreign Minister at the foreign ministry this afternoon.
During the meeting, the Foreign Minister commended the ambassador for actively advancing bilateral relations and emphasized the importance of enhancing people-to-people contact for stronger mutual relations. The outgoing envoy, in turn, expressed appreciation for Bangladesh's progress and development across various sectors. Additionally, the envoy briefed the Foreign Minister on the shared interest of business communities in both Bangladesh and Kosovo to boost trade and investment between the two countries.
Discussions also encompassed topics such as women empowerment and the necessity of peace for sustainable development. The outgoing envoy lauded the people, culture, and the beauty of Bangladesh.
Bangladesh Records $1.93bn November Remittance Amid Dollar Woes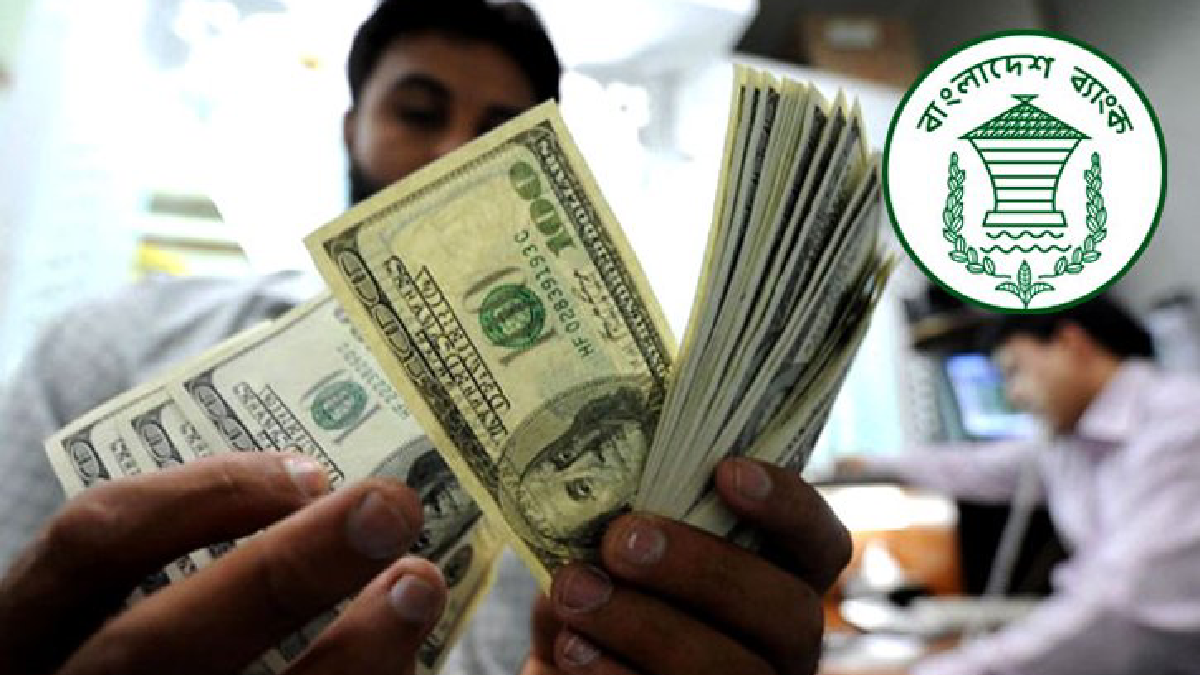 In the farewell month of November, Bangladesh received remittances totaling $1.93 billion, equivalent to 193 crore dollars in local currency (approximately 21,181 crore 75 lakh taka at the exchange rate of 109.75 taka per dollar). This information was disclosed in the recent update from the Bangladesh Bank.
The instability in the dollar market within the country has been a longstanding issue, and the crisis is escalating. Due to the shortage of foreign currency, strict measures have been imposed on imports. The government and the central bank are working to resolve the crisis, resorting to supplying dollars from reserves. However, these efforts have yet to yield a significant improvement in the situation.
Despite a stable supply of dollars for sale from reserves to stabilize the market, various bill payments from reserves are dwindling. The dollar sale has resulted in a reduction of reserves by more than $6 billion in the first five months of the fiscal year 2023-24 (July-November). The net reserves have fallen to $25 billion, and according to BPMEA-6, a further decrease to $19 billion is noted.
Amidst these challenges, there was hope for an increase in remittances to mitigate the dollar crisis. However, November witnessed remittances amounting to $1.93 billion, which is nearly five crore dollars less than the previous month, October. Comparatively, it is more than 33 crore dollars higher than in November of the previous year.
According to the recent Bangladesh Bank report, the November remittances arrived through state-owned banks, totaling 14 crore 42 lakh 60 thousand dollars, through a particular bank, reaching five crore 31 lakh 80 thousand dollars, through private commercial banks, amounting to 172 crore 66 lakh 80 thousand dollars, and through foreign banks, totaling 59 crore 20 thousand dollars. Seven banks, including Rupali Bank, Rajshahi Krishi Unnayan Bank (RAKUB), Islami Bank, Social Islami Bank, Habib Bank, National Bank of Pakistan, and State Bank of India, did not receive any remittance during this period.
Bangladesh faced challenges in remittance inflow during the fiscal year 2022-23, with the pandemic-induced closure of hundi channels contributing to a significant decline. However, in the first five months of the current fiscal year (2023-24), expatriates have sent the highest remittance through official banking channels, amounting to 216.1 crore dollars.
NBR's Fiscal Year Start Sees Robust 14.36% Growth in Revenue Collection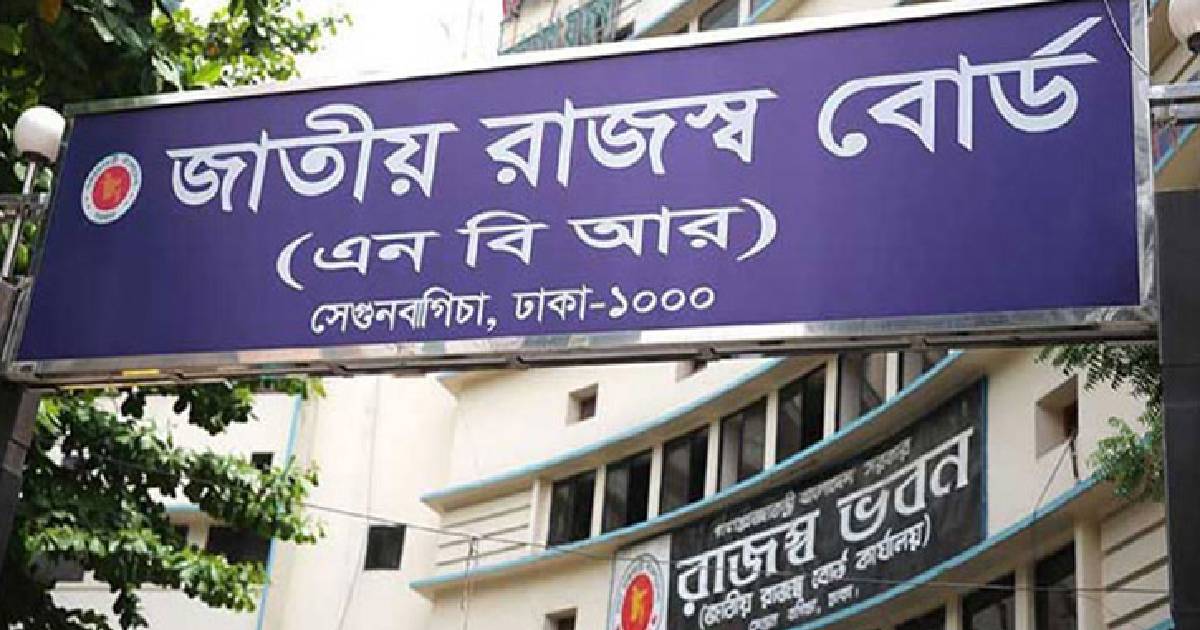 During the initial four months of the current fiscal year (FY24), the National Board of Revenue (NBR) recorded a robust 14.36 percent growth in revenue collection from income tax, customs, and VAT, amounting to Taka 1,03,976 crore.
Customs contributed Taka 32,668 crore, VAT brought in Taka 40,048.62 crore, and income tax and travel tax totaled Taka 31,259 crore. Despite this positive performance, the overall revenue collection fell short of the targeted Taka 1,23,185 crore for the July-October period.
Comparatively, in the same period of the previous fiscal year (FY23), NBR's revenue collection was Taka 29,937 crore from customs, Taka 26,784 crore from income tax, and Taka 34,197 crore from VAT. Notably, the NBR has set an ambitious revenue collection target of Taka 4,30,000 crore for the current fiscal year.