PM Sheikh Hasina Inaugurates 29 Dev Projects in Khulna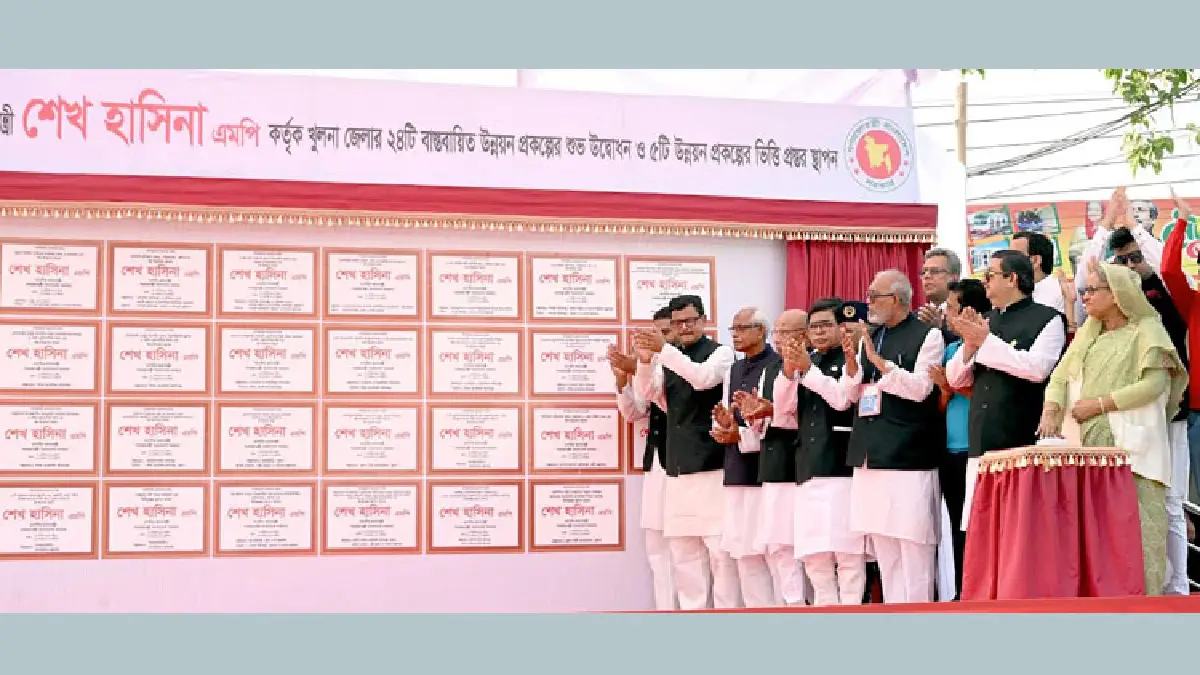 Prime Minister Sheikh Hasina inaugurated and laid the foundation stones for 29 development projects, totaling a cost of 2593 crore, in Khulna. At the grand rally held at Khulna Circuit House ground, she unveiled 24 completed projects and initiated five others. Among the inaugurated projects by the Public Works Department were the Genocide and Torture Archive and Museum Building, Civil Surgeon Office Building and Residence, Technical Training Center in Paikgacha upazila, Renovation and Modernisation of Khulna Apprentice Training Office, 10-story building of Khulna and Chattogram BSTI Regional Offices, 10-story women's hostel building, Paikgacha upazila sub-registry office building construction, and a 4-story boys hostel construction of Agricultural Training Institute at Daulatpur.
The Education Engineering Department (EED) implemented projects such as the 5-story Dumuria Technical School and College academic cum 4-story administrative and workshop building, 6-story academic building of Boyra Secondary School, 6-story academic building of Khulna Collegiate School, 6-story academic building of Government LBK Degree Women's College, 6-story academic building of Government Bangabandhu College, 6-story Academic Building of Chalna Bazar Government Girls High School, 6-story Talimul Millat Rahmatia Fazil Madrasa Academy Building, 6-story academic building of Nazrul Nagar Secondary Girls' School, 6-story academic building of RRF Secondary School, 4-story academic building of Agar Ghata Secondary School, and 5-story Paikgacha Technical School & College Academic cum workshop building.
Additionally, Khulna City Corporation (KCC) oversaw the construction of drains, footpaths, and road widening on Khalishpur BIDC road. The Local Government Engineering Department (LGED) implemented the Bridge over Bhodra river (315.30 meters) at Basundiadanga Bazar-Mugur Khali UP Office Road under Dumuria Upazila. Other projects included the Khulna Dredger Base Building by BIWTA, Shekhertek eco-tourism center by Sundarbans West Forest Division, and the 6-story newly constructed Khulna Regional Office by the Department of Agricultural Extension (DAE).
Projects for which foundation stones were laid include the Sanitary landfill in Mathabhanga area under the waste management development project of KCC, 5-story academic and 4-story administrative and workshop buildings of Dighlia Technical School and College of EED, Aklima Khatun Textile Vocational Institute project in Paikgacha of Architecture and Public works, Basantopur River port at Kaliganj Upazila in Satkhira of BIWTA, and Kurulia River Bridge (748.90 meters) of LGED.

Bangladesh Triumphs in IMO Council Election-2023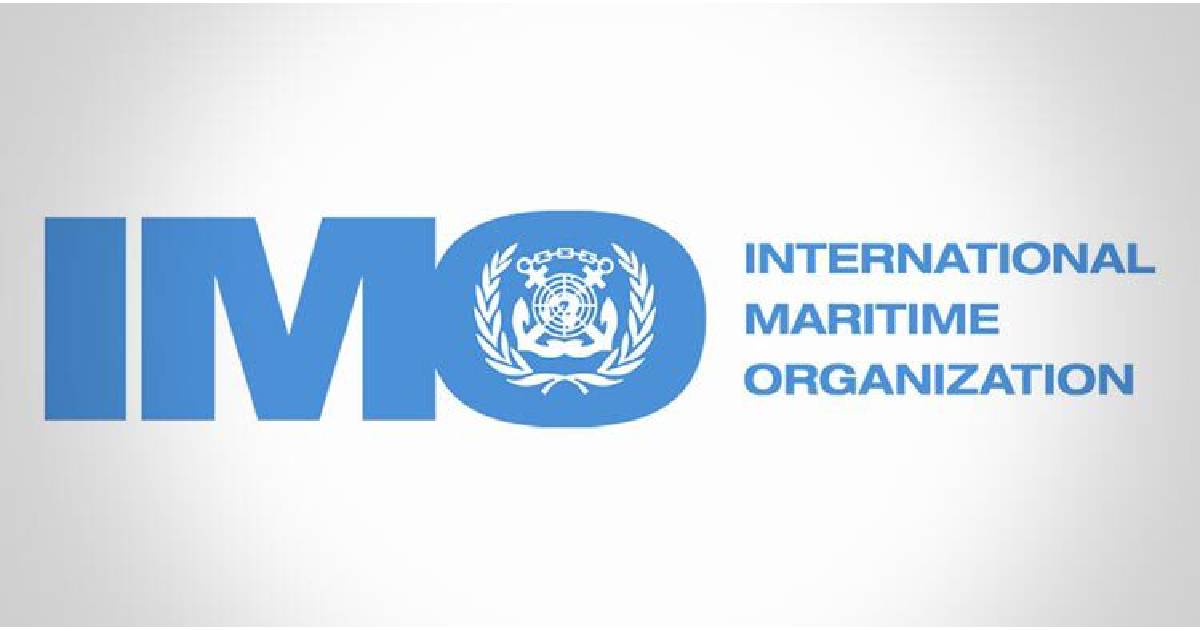 Bangladesh has emerged victorious in the International Maritime Organization (IMO) council election 2023 in category C, securing 128 votes out of the 175-member council. This marks the first time Bangladesh has won in the highly competitive category C of the IMO, as reported by the Bangladesh mission in London.
Following the election results, Bangladesh High Commissioner to the UK and Permanent Representative to the IMO, Saida Muna Tasneem, expressed gratitude to IMO members for electing Bangladesh as a Council member. She reiterated Bangladesh's commitment to the IMO's charter of actions for dealing with maritime affairs. Tasneem extended thanks to the Ministry of Foreign Affairs and the Ministry of Shipping in Bangladesh, specifically acknowledging Prime Minister Sheikh Hasina for her decision to participate in the IMO council election in 2023.
"Bangladesh's election to the International Maritime Organisation's elite 40-member council is a testimony of the confidence and trust that the IMO member states and the International Maritime Community place in Bangladesh's leadership as a maritime nation, led by the prudent leadership of our Prime Minister Sheikh Hasina," stated the Bangladesh envoy.
Previously, Tasneem was elected by consensus as the Vice President of the 33rd assembly of the IMO during which the election took place.
The IMO, as the only UN specialized body, regulates global shipping standards that impact ship-operating flag states, seafarers, and maritime safety, security, and marine pollution.
Bangladesh, heavily reliant on international trade, with 90 percent conducted via the sea, aims to address key issues such as the transition of maritime ports into green and digitalized entities and compliance with the Hong Kong convention on ship recycling and the use of greener fuels. These matters will be on Dhaka's negotiation agenda at the IMO council during the term 2024-25.
Dhaka Startled as Magnitude 5.6 Quake Strikes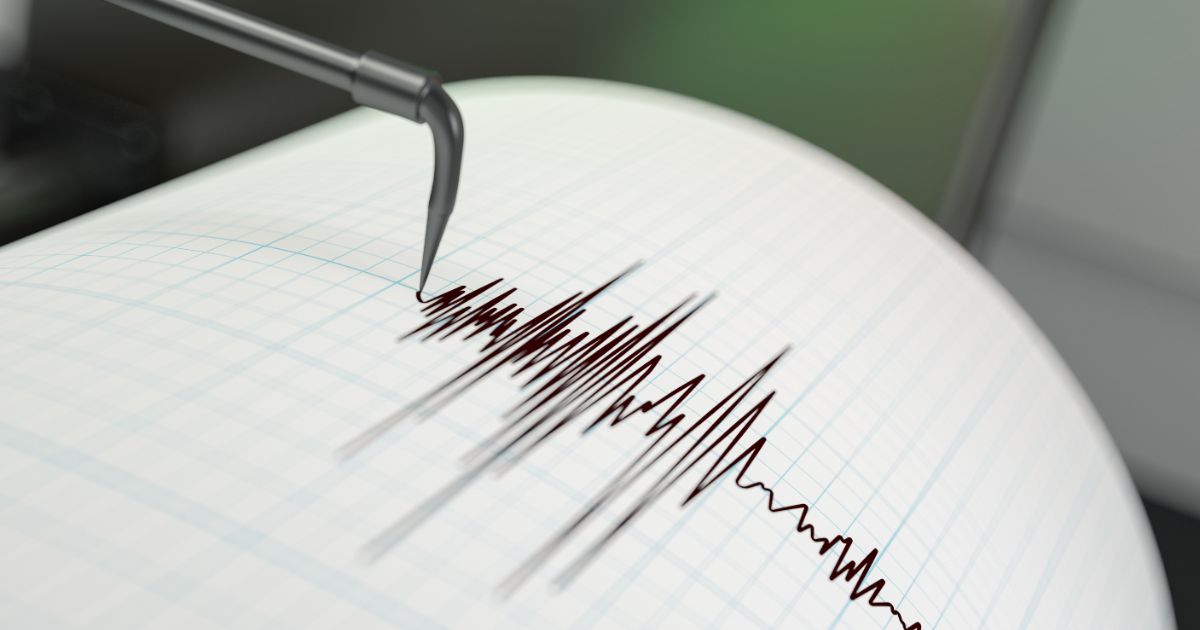 On Saturday, (02 December), morning, various regions of the country, including the capital, experienced the impact of a 5.6 magnitude earthquake.
The tremors were felt in areas such as Chattogram, Rajshahi, Sylhet, Rangpur, Chuadanga, Noakhali, Kushtia, and other parts of the country. Rabiul Haque, the officer-in-charge of the Meteorological Office, indicated that the earthquake originated in Ramganj.
The United States Geological Survey (USGS) reported the epicenter of the earthquake to be 8 km east-northeast of Ramganj upazila in Laxmipur district. The quake prompted fear, leading many individuals to evacuate their homes. Fortunately, there were no immediate reports of casualties or damage.
CEC Affirms Commitment to Transparent National Election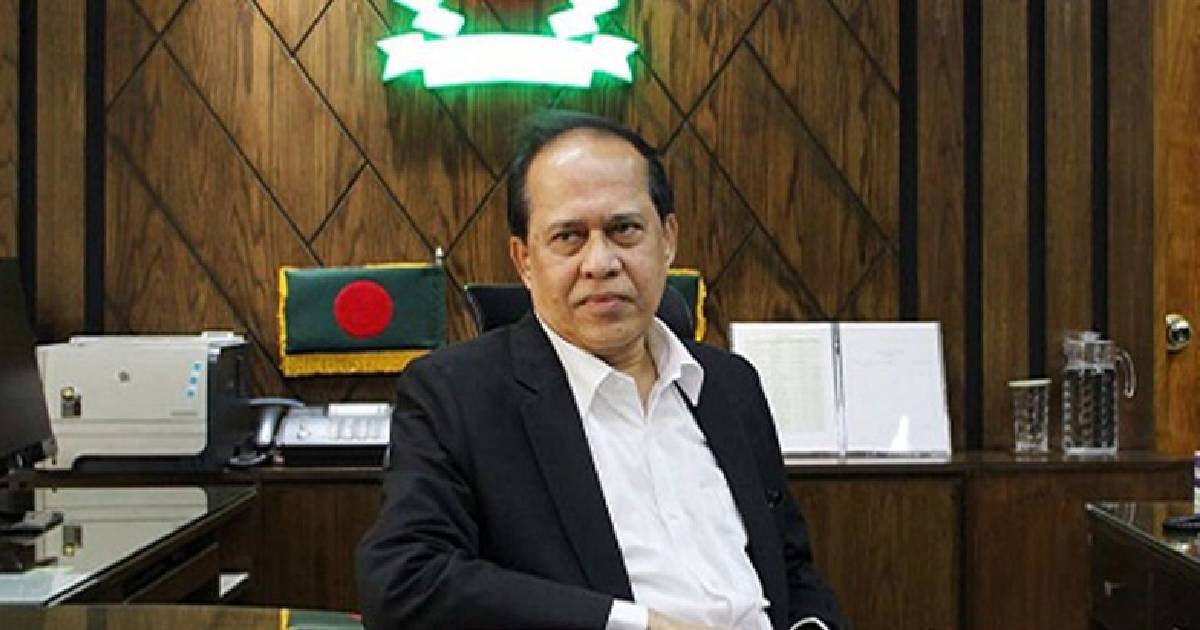 Chief Election Commissioner (CEC) Kazi Habibul Awal emphasized his strong commitment to conducting a transparent and impartial national election scheduled for January 7 next year.
"We are determined to ensure a fair and credible election to safeguard the country's economy and future," he stated.
Addressing the first phase of a daylong training for divisional officials at the Election Commission (EC), the CEC mentioned that the EC is actively working to prevent the influence of muscle power, black money, and irregularities.
In reference to the training program, Awal underscored the importance of providing intensive training on electoral rules and regulations to enable members of the electoral investigative committee to perform their duties accurately.
While acknowledging the collaborative effort required, the CEC expressed that it would be impossible for the EC alone to organize a genuinely fair election without government support and the sincerity, bravery, and integrity of officials assisting in the process.
"We must ensure that voters can participate in hassle-free voting, and allegations from candidates will only be considered if polling agents are present at the polling centers," he added.
The CEC emphasized the EC's pursuit of an uncontroversial election result, stating, "For the sake of the country's democracy and economy, we have no alternative but to conduct a free and fair election."