Wheat flour costs bounce to record high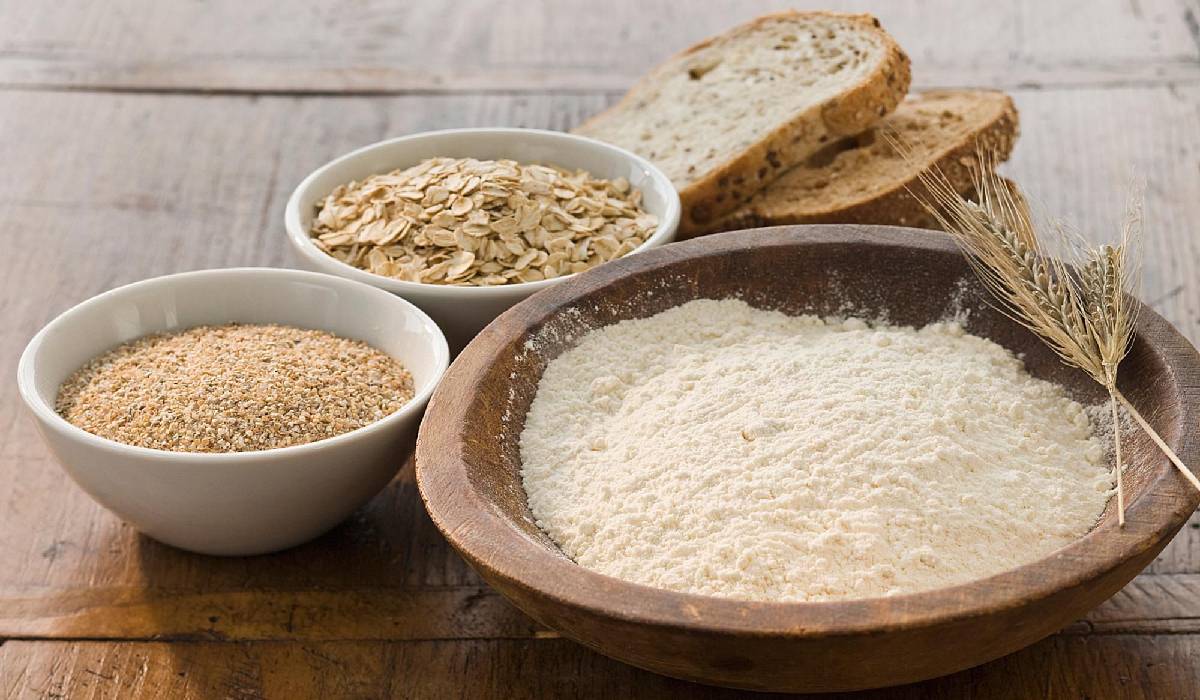 Consumers pay the highest ever prices to buy wheat flour as supply and private stocks of the grain slumped in the local market in the wake of a dip in imports since the starting of the Russia-Ukraine war.
Retail prices of wheat flour, which are consumed by many, hit Tk 50.10 per kg in Dhaka in September of the present year, the highest since July 2008, according to data from the Food and Agriculture Organization (FAO).
September's price was 62pc higher than what it was in previous year.
On October 4, retailers sold slight wheat flour at Tk 54 to Tk 55 per kg in Dhaka, which was 10p higher than that a month ago and 62pc above the prices a year ago, shows market prices data compiled by the Trading Corporation of Bangladesh.
Importers and processors said the prices of wheat, used widely by biscuit and bakery makers, jumped driven by increased prices in the international market, rising cost of the USD and depleting stocks.
The situation turned worse after India, which became a major source of wheat for Bangladesh's private sector in 2020, restricted the export of grain to contain prices in its local market in May 2022.
Bangladesh's wheat imports fell to their lowest in six years in fiscal year 2021-22.
Public and private imports fell 25pc year-on-year to 40 lakh tonnes in fiscal year 2021-22, according to food ministry data.
And until August 25 of fiscal year 2022-23, which began from the first day of July, the total wheat import stood at 1.62 lakh tonnes, down 35pc from 2.48 lakh tonnes in the same period in the previous year.
"There is a poor supply of wheat in the market. But when we get supply, prices are high," said Deluar Hossain, general secretary of the Ata (flour) and Maida Mill Owners Association in Naranyanganj, a hub for wheat flour.
Abul Bashar Chowdhury, chairman of Chattogram-based commodity importer BSM Group, said the arrival of wheat from India stopped after May.
Besides, prices went up globally after the ban by the neighboring country. This took place after imports from Ukraine and Russia stopped for war, he said.
Bangladesh depends on the import of over three-fourths of its annual requirement of wheat because of scanty domestic production.
"Stock of wheat, especially in the private sector, is now at a historically low level in the country," he said, adding that wheat imported from Ukraine and Russia would arrive in Bangladesh by October 15.
"This will raise availability," he said, adding that six to seven ships with around 5 lakh tonnes of wheat are on the way from the region.
Taslim Shahriar, senior assistant general manager of the Meghna Group of Industries, another importer and processor, said India, Russia, and Ukraine were the main sources of wheat having low protein content and comparatively lower prices than maida or premium quality flour that were used to make paratha.
He said Soft Red Winter (SRW) wheat used to make flour for ruti, is still dearer in the international market. "We are also facing problems in opening letters of credit for import commodities," he said.
PM Sheikh Hasina urges to ensure sustainable export growth & explore new markets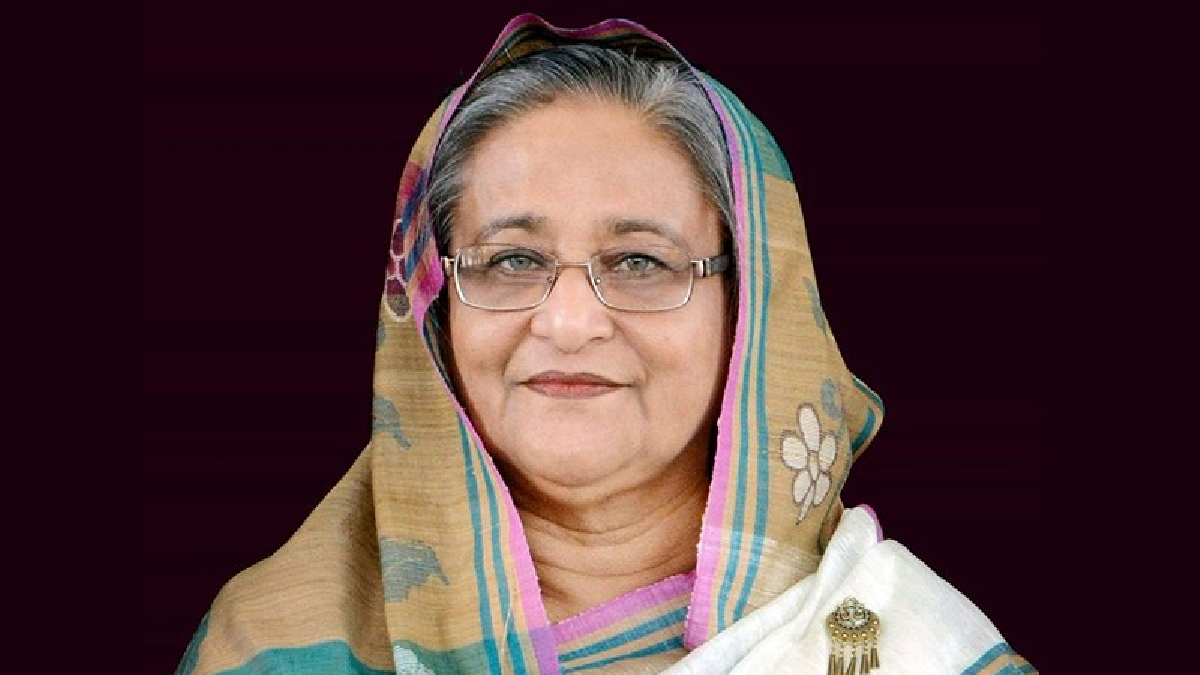 Bangladesh Prime Minister Sheikh Hasina has asked all concerned to find a way out to ensure sustainable export growth and explore new global markets for Bangladeshi goods in the wake of the Russia-Ukraine war.
The Prime Minister made the call while speaking at the 11th meeting of the National Committee on Export, at her official residence Ganabhaban in Dhaka on Monday (20 March).
PM said, "Steps will have to be taken to achieve sustainable export growth after analysing situation steamed from the global economic recession due to the war in Ukraine," she told the 11th meeting regarding export at her official Ganabhaban residence here.
The prime minister also urged all concerned to diversify the export items and explore new markets for those alongside revitalising the local markets.
"A new scope has been created globally to explore new markets for Bangladeshi items due to enhanced demands for goods because of the war in Ukraine. We have to grasp the markets," she added.
The premier also called for formulating a new export policy for another 4 or 5 years by revising, changing and improving the existing one going to expire by 2024.
She said the new export policy should be adopted by analyzing the ongoing global economic recession, sanctions, counter-sanctions for the war and the challenges and scopes possibly to be created in Bangladesh after the graduation from the LDC by 2026.
Due to LC Opening Crisis Fruits, Dates price likely to hike amid Ramadan Ahead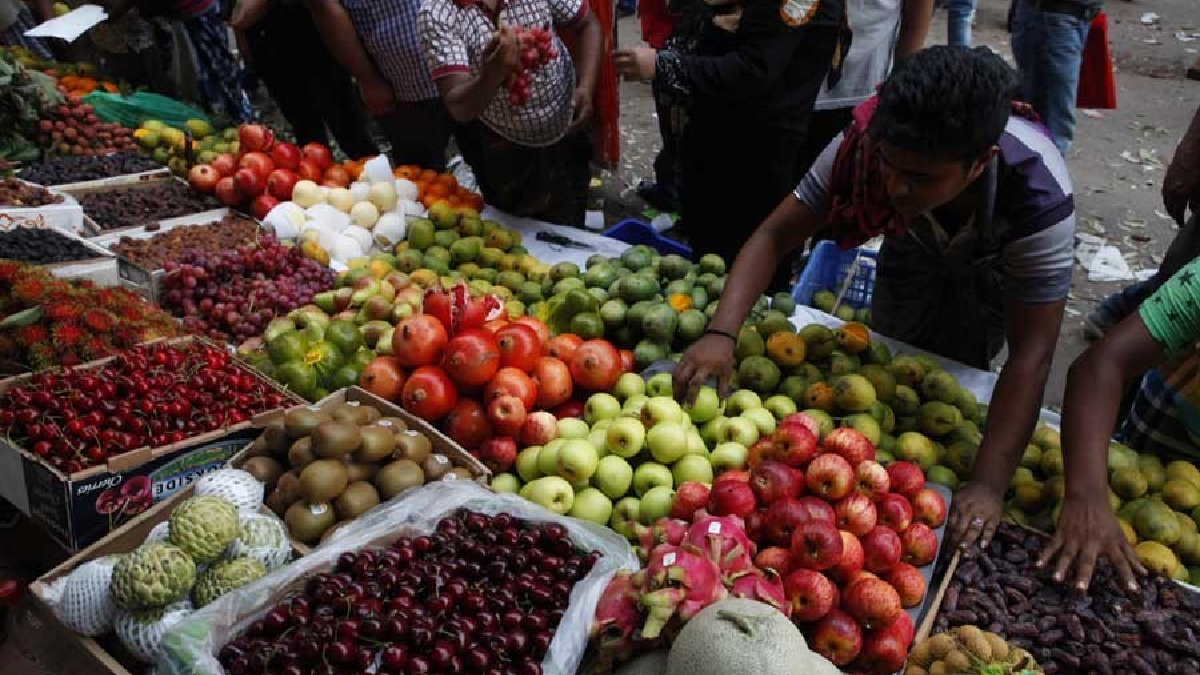 Presently, the consumers will have to spend more money than usual in case of purchasing dates and other fruits—two essential items in iftar during Ramadan, due to importers' difficulty in opening letters of credit (LCs) on time.
Price hike is a most common phenomenon ahead of the month of Ramadan in Bangladesh, and this year even more due to the LC opening crisis.
Already, the price of dates has doubled in the wholesale and retail markets and it will be more expensive ahead of Ramadan, said some businessmen.
The price of all types of dates has hiked in the local markets ranging from Tk 40 to Tk 160 per kg while different fruits range from Tk 30 to Tk 100 per kg.
Some traders said the prices of these essential iftar items will increase further during the month of Ramadan as they are facing difficulties in opening LCs which will push up the prices of dates and fruits.
According to the sources at Trading Corporation of Bangladesh (TCB), the price of dates increased by 20 percent compared to the last year.
Milton, a shop owner in the Baridhara area, said "The price of dates went more expensive in the past month ahead of Ramadan and I was able to purchase a limited amount of dates due to the soaring price of it.
He also feared that the price of dates would be soared further in the month of Ramadan.
Habibur Rahman, a fruit trader said the price of every fruit has increased.
Whatsoever, ajwa variety of dates is being sold at Tk 750-800 which was available at Tk 600-700 last year. Mariam variety of dates is being sold at Tk 800-850 while the premium variety of dates is being sold at Tk 1000-1200 per kg.
According to the statistics of Bangladesh Bank, the import of dates has fallen by almost half compared to the demands of it but during Ramadan the demand for dates is about 50,000 tonnes.
In the past three months, only 22,000 tonnes of dates were imported which is 46 percent less than the last year. However, the authorities concerned related to import dates have opened LC of 29,000 tonnes dates in January, said sources at Bangladesh Bank.
Sirajul Islam, president of Bangladesh Fresh Fruits Importers Association, said the demand for dates increases three to four times during the month of Ramadan. Besides, there is a demand of 50,000-70,000 dates in the country in a year while 40,000-50,000 is needed in Ramadan alone, he said.
Referring to the opening of LC, Sirajul said "This year the traders faced difficulties in opening LCs in time as they had to open it by paying 100% cash margin while it was 5 percent. The small traders are the worst sufferers in opening LCs."
The dates are being imported from the Middle East and Africa and dates were being stocked five-six months before the Ramadan, he added.
He also said that the price of dates may increase 30 percent in Ramadan due to the dollar crisis and transport cost caused by the fuel price hike.
If the government will take steps in unloading dates in ports on a priority basis, then there will be no instability in the market, said Sirajul.
Contacted, Commerce Minister Tipu Munshi, said "We'll take necessary steps so that the consumers can purchase dates, the most essential items in iftar, at a tolerable price."
He also assured of keeping monitoring the market to prevent volatile price hikes of dates.
Issuing a warning, the minister also said strict action will be taken against those involved in increasing the price of dates after creating an artificial crisis.
TCB goods starts to sell amid Ramadhan ahead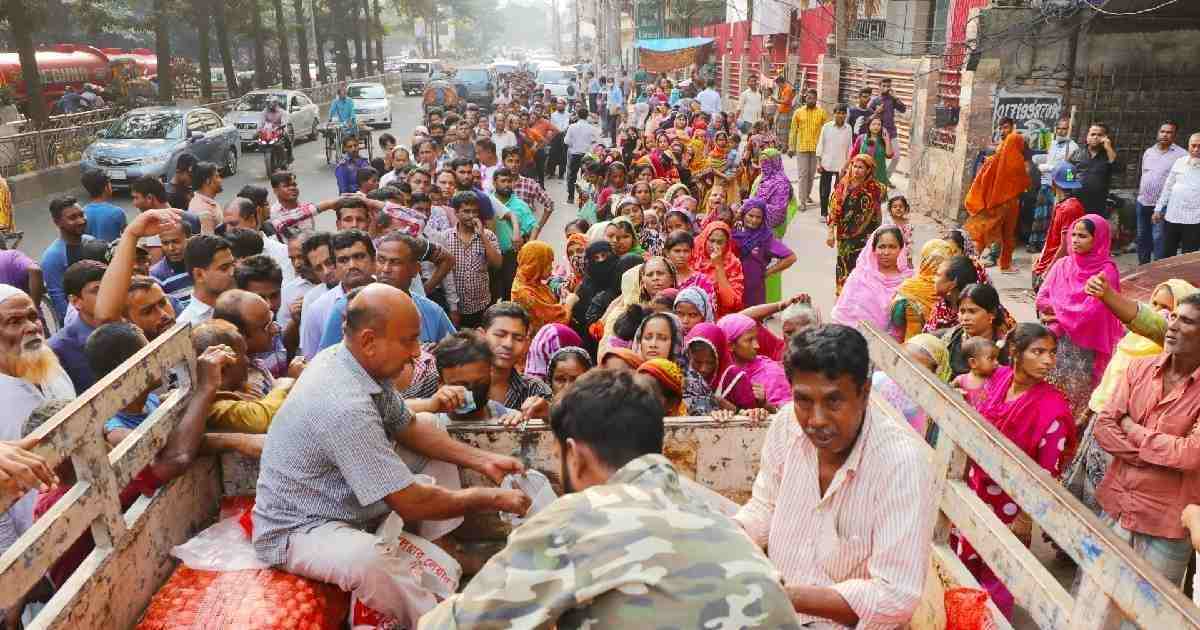 The state-run Trading Corporation of Bangladesh (TCB) has taken an initiative to sell 6 essential items to some 1 crore low-income groups of families ahead of the holy month of Ramadan.
TCB will start selling 3 essential items – edible oil, sugar, dates and chickpeas and lentils—among such families from Thursday (March 9). These essential items will be sold in two phases. In the first phase selling of the items will start from Thursday across the nation.
Commerce Minister Tipu Munshi will inaugurate the sales of essential items formally through a function at Tejgaon in the capital on Thursday.
The cardholders can buy the six goods at subsidized rates from the TCB's specific sales points and dealers' outlets. Any cardholder can buy 2 litres of soybean oil, 2 kg lentil, sugar, chickpea and 1 kg date at a time. All the specific card holders can buy sugar at Tk 60/per kg, date at Tk 100, lentils at Tk 70, chickpeas at Tk 50 and soybean oil at Tk 110 per liter.