Bangladesh greets KFC's exceptional 'Double Down'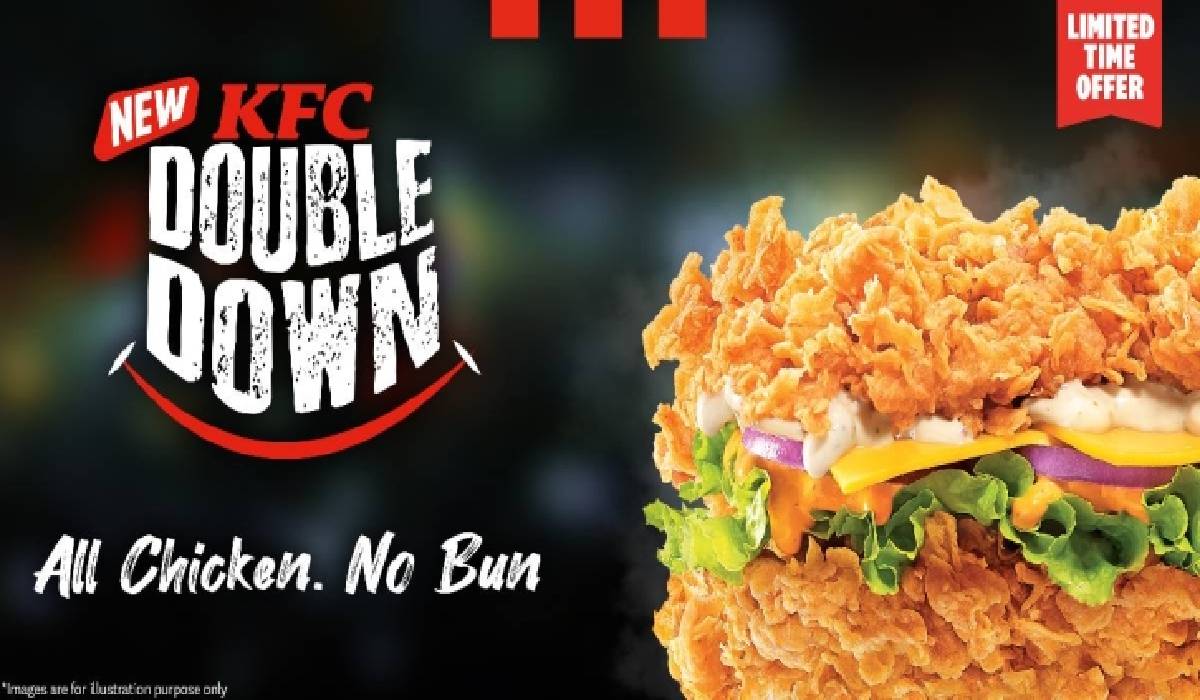 With KFC's Double Down, when life is all about chicken, then all chicken, no bun and is the way to go.
What makes this so exceptional is that KFC broke the standard as they used two juicy, crispy, and tender Zinger fillets instead of traditional buns. The creamy and zingy goodness of the Fajita Mayo and Woodfire seasoning is spread over the center of the juicy and crispy fillets. In addition, KFC has doubled down on the crunch with the freshness of the lettuce and onions, and finally, the cheese, which gives it a depth of flavor beyond imagination.
The Double Down is here to change the landscape of burgers with its unique concept of All chicken, No bun, read a press release.
This exceptional product is available in every KFC store across Bangladesh and at the price of only Tk 399. Customers can avail this product from all channels- Dine In, Takeaway, Online Order, Call for Delivery along with the KFC App!
Transcom Food Ltd Chief Executive Officer, Amit Dev Thapa quoted, "It is a satisfaction to give Bangladesh the peak of innovation as we bring the Double Down for our customers. The Double Down's uniqueness has proven to be a hit all across the world, and with our concern for the customer's satisfaction, we are sure this will be popular amongst them because ensuring quality as well as maintaining our global standard is strictly maintained here at KFC, which will ensure that the Double Down provides an unforgettable experience."
Transcom Foods Limited has been the franchisee of KFC Bangladesh since 2006, under the license of KFC International Holding, USA.
BIDA, LABCCI signed MoU to boost trade and investment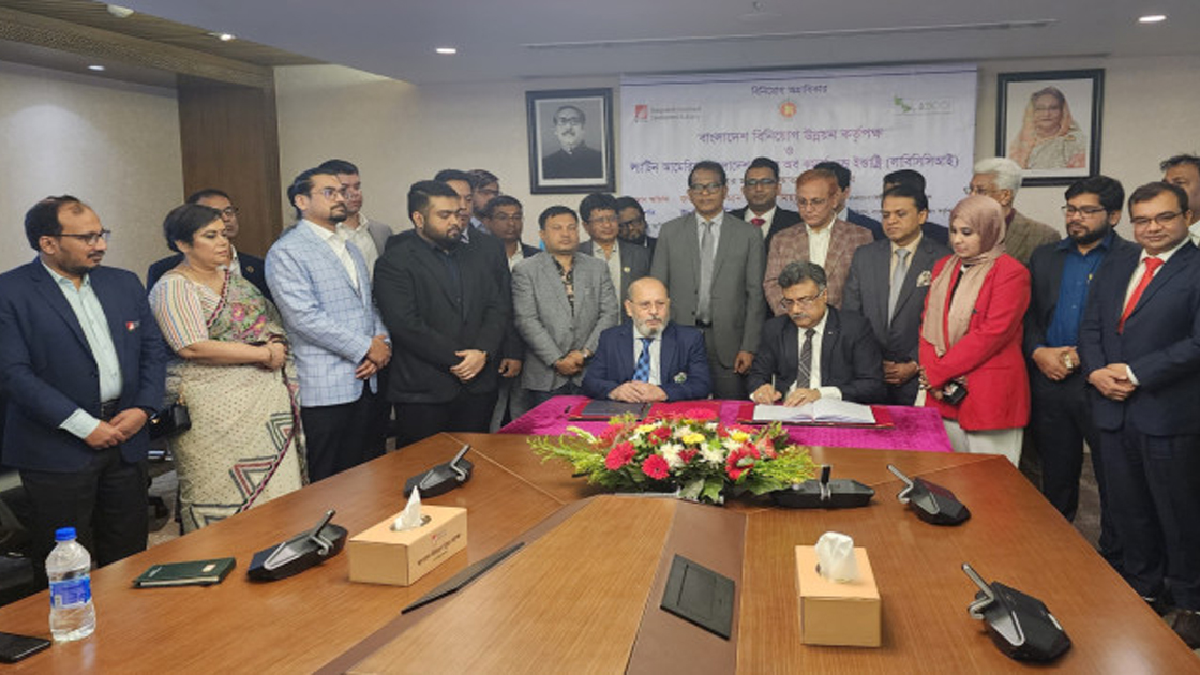 LABCCi: The Latin America-Bangladesh Chamber of Commerce and Industry signed a Memorandum of Understanding (MoU) with Bangladesh Investment Development Authority (BIDA) to boost trade and investment between Bangladesh and Latin America.
Bida Executive Chairman (Senior Secretary) Lokman Hossain Miah attended as the chief guest at the MoU signing ceremony held at the Bida office in the capital on Wednesday (15 March).
LABCCI President Md Anwar Shawkat Afser and Bida Marketing and Communication Executive Member (Additional Secretary) Md Matiur Rahman signed the MoU on behalf of their respective sides.
At the ceremony, the Brazilian Embassy in Dhaka Commercial Specialist Nahid Ferdousi assured that Brazil is very much interested in tying up with Bangladesh in all aspects.
Md Anwar Shawkat Afser said that a new era has been started by the MoU signing ceremony.
"LABCCI now got the affiliation from the Prime Minister's Office of Bangladesh, Bida. Now business societies from Latin American countries may get more confidence to invest and trade in Bangladesh through the collaboration of LABCCI," he said.
The LABCCI president highlighted the upcoming event "Bangladesh Investment B2B (Business to Business) Event in Latin America 2023" which will be jointly organised by Bida, DBCCI and LABCCI in the Netherlands, Belgium, Luxembourg, Argentina and Brazil on 6-17 March 2023.
Representatives from the ministries of foreign affairs and commerce, Bida, Beza, Hi-Tech Park Authority and high-profile Bangladeshi and European businessmen will participate in the mega event.
Salman Fazlur Rahman, private industry and investment advisor to the prime minister, will lead the delegation in the Netherlands, Belgium, Luxembourg, Argentina and Brazil.
Bida Executive Chairman Lokman Hossain Miah assured full support for this delegation, saying that the present government led by Prime Minister Sheikh Hasina created a friendly environment for businessmen as EPZs will provide a safe zone for foreign investors in Bangladesh.
In the last 15 years, Bangladesh's economy has changed dramatically. People's incomes have increased and their lives have improved. By 2027, another 3.5 million people will enter the middle class, he added.
"Bangladesh is not only a huge domestic market of 17 crore people, but with proper investment, the consumer market of about 300 crores in South Asia including India and China can be accessed from here," said the Bida executive chairman, adding that Bangladesh is one of the top safe investment destinations in the world.
He appreciated the LABCCI board of directors for their initiative to attract FDI from the Latin America region as well as from Europe.
Meta increases Zuckerberg's security allowance by $4 million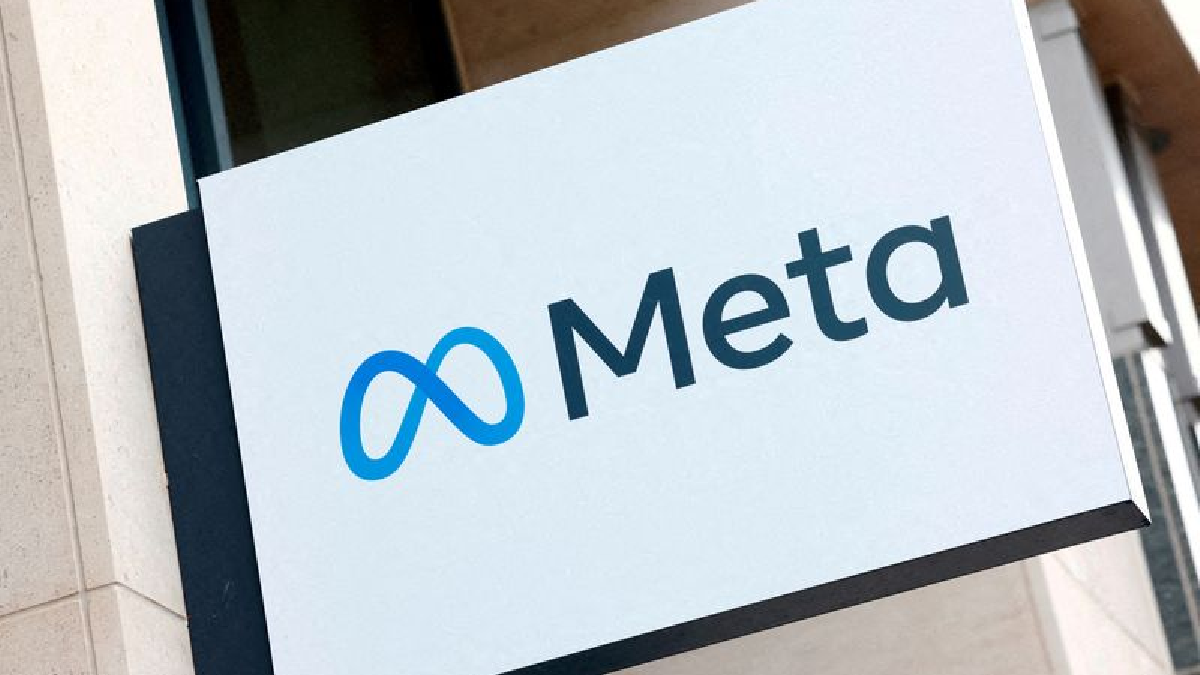 Meta Platforms Inc (META.O) said on Wednesday (February 15) it had increased the security allowance given to Chief Executive and co-founder Mark Zuckerberg and his family by $4 million to $14 million.
"This increased allowance, together with the costs of Zuckerberg's existing overall security program, are appropriate and necessary under the circumstances," Meta said in a filing.
The move comes at a time when the owner of social media platforms Facebook and Instagram has cut thousands of jobs and slashed spending plans for a period that Zuckerberg has called the "Year of Efficiency."
/NR
BD among the top 3 countries for active users' growth on Facebook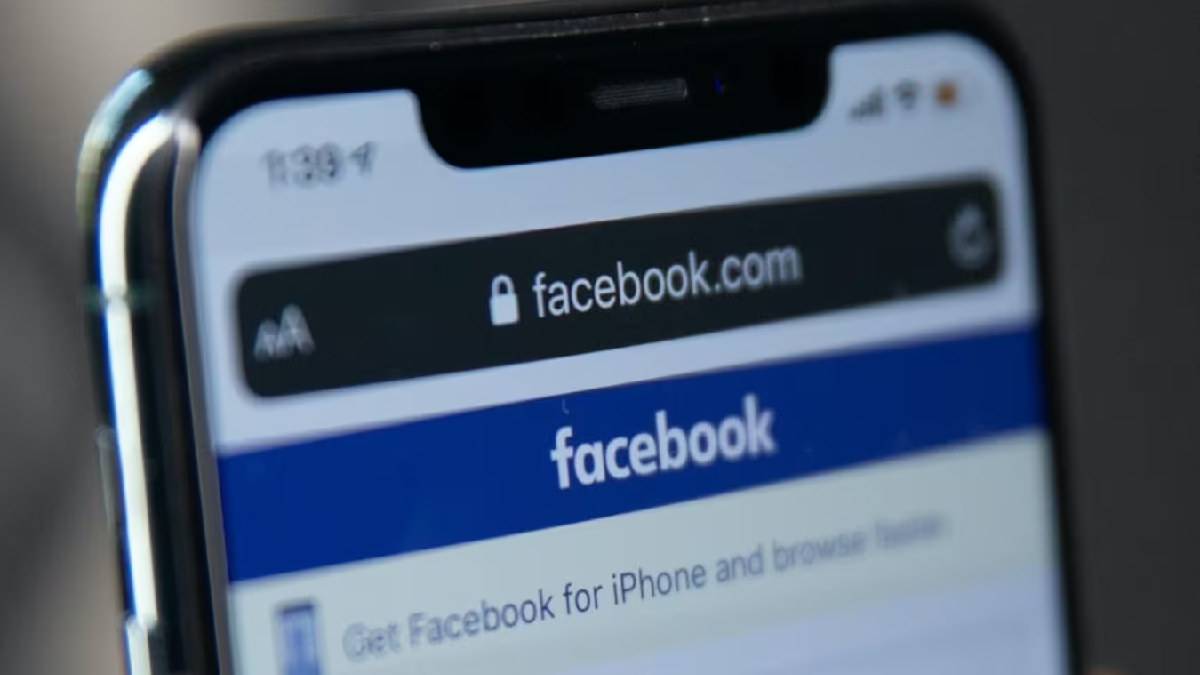 Bangladesh is among the top 3 countries contributing to active users growth for Facebook as of December 31, last year, social media major Meta said in a regulatory filing.
"Users in India, the Philippines and Bangladesh represented the top three sources of growth in DAUs during December 2022, relative to the same period in 2021," Meta said.
The company has reported a 4 percent increase in worldwide daily active users (DAUs) to two billion on average during December 2022 from 1.93 billion during December 2021.
The company reiterated the risk to its operation in India due to the proposed data protection framework.
The company defines a daily active user as a registered and logged-in Facebook user who visited Facebook through its website or a mobile device, or used the Messenger application (and is also a registered Facebook user), on a given day.
The monthly active users (MAUs) as of December 31, 2022, increased by 2 percent to 2.96 billion from December 31, 2021.
India stood among the top three contributors in terms of monthly active users too.
"Users in India, Nigeria, and Bangladesh represented the top three sources of growth in 2022, relative to the same period in 2021," Meta said.
The company reiterated the risk to its operation in India due to the proposed data protection legal framework in India.
"In addition, some countries, such as India and Turkey, are considering or have passed legislation implementing data protection requirements or requiring local storage and processing of data or similar requirements that could increase the cost and complexity of delivering our services, cause us to cease the offering of our products and services in certain countries, or result in fines or other penalties," the filing dated February 1 said.
Meta has also cautioned investors that it could also face fines, orders restricting or blocking services in particular geographies, or other government-imposed remedies as a result of content hosted on its services citing examples of India and Germany.
"For example, legislation in Germany and India has resulted in the past, and may result in the future, in the imposition of fines or other penalties for failure to comply with certain content removal, law enforcement cooperation, and disclosure obligations," the filing said.