Interest rate likely to hike again in US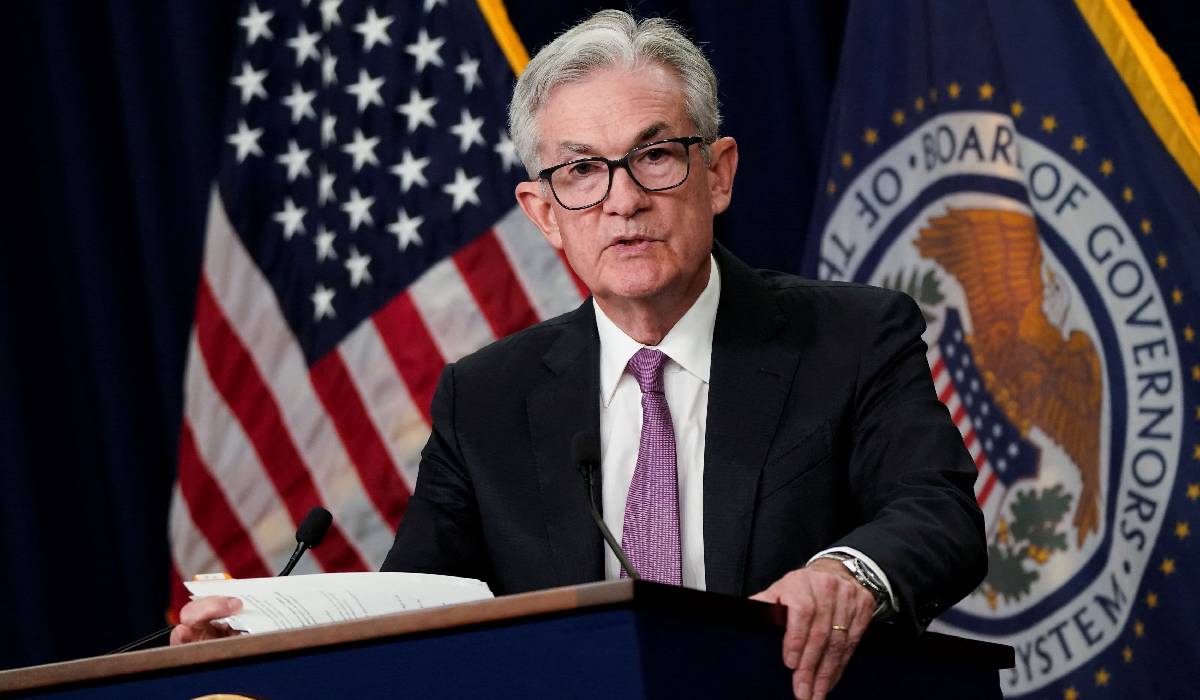 The Federal Reserve has seen delivering another huge interest-rate hike in 3 weeks' time and ultimately increasing rates to 4.75pc-5pc by prior next year, if not further after a government report showed inflation remained stubbornly hot last month.
Traders of U.S. interest-rate futures piled into fresh bets on a more aggressive Fed, even pricing in a one-in-three chance that the Fed drives the policy rate above 5% next year, after a Labor Department report showed the consumer price index jumped 0.4pc in September from August. From a year prior, prices rose 8.2pc, far above the Fed's 2pc target.
"Our policies have not really bitten as much as they need to for us to get to a better place," Atlanta Fed President Raphael Bostic told the news media on Wednesday, 12 October, before the report.
The Fed has raised interest rates faster this year than any time since the early 1980s when inflation was even higher and so entrenched in day-to-day American life that it took pushing short-term borrowing costs — and the unemployment rate — into double digits before price pressures finally receded.
Policymakers hope to avoid anything like that this time around. But analysts say chances of skirting a rate-hike-induced recession are fading fast, particularly because of price pressures in categories such as shelter that tend be sticky, and ongoing labor market tightness that is feeding wage pressures.
Shortages in labor and in housing, wrote Jefferies' economist Aneta Markowska, to put a "floor" for underlying inflation at around 4pc, "and we think breaking that floor will require substantial labor market weakness, which makes a recession unavoidable."
Before the report, traders had all but priced in a fourth straight 75-basis-point hike at the close of the Fed's Nov. 1-2 meeting. That is still the dominant view, though futures prices now also reflect about a one-in-10 chance of a full percentage-point rate hike next month. The Fed's policy rate is currently 3pc-3.25pc.
By year-end, traders now expect the rate to reach 4.5pc-4.75p — the level Fed policymakers had just three weeks ago seen taking until next year to reach — and topping out around 4.85pc by March of next year.
Futures prices also reflect about a 35pc chance of rates rising above 5pc, validating the long-held view of some analysts who have argued the Fed will at least that puncture price pressures, and that unemployment, now 3.5pc, will likely shoot up as well.
"Broadly speaking, we see this as supporting our call for a terminal rate of 5pc to 5.25pc," wrote LH Meyer economists, higher than Fed policymakers had themselves signaled just 3 weeks ago, "higher than markets have been pricing, and higher than markets are pricing even after this report."
Fed policymakers have raised interest rates sharply this year, from near-zero just seven months ago. Most global central banks are also raising rates fast, and stock prices around the world have fallen as investors and economists expect growth to slow in response.
Despite those concerns, most policymakers are so far more worried about raising rates too little than doing too much and are intent on pushing rates higher until they see progress on inflation, which is eroding Americans' purchasing power at a faster pace than at any time in 40 years.
The result, analysts fear, will be a Fed that goes too far, forcing it to reverse course late next year to offset what by then could be a full-blown recession.
"With the (Fed's) backward-looking reaction function intensifying overtightening risks, we now expect the Fed to cut the funds rate by 75 (basis points) in the final three meetings of 2023," Barclays economists wrote on Thursday.
Traders are pricing a smaller 30 basis point rate cut toward the end of 2023, rate-futures contracts traded at CME Group show.

Bangladeshi Enterprises Shine at Global Sourcing Expo Melbourne 2023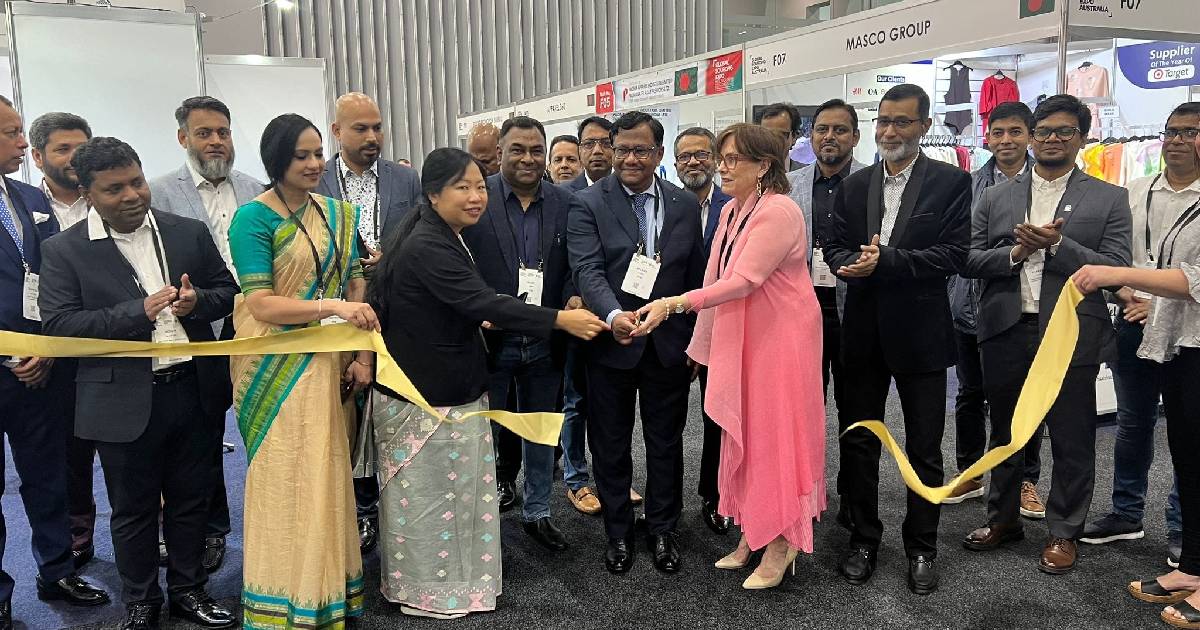 The "Global Sourcing Expo Melbourne 2023," a three-day international trade exhibition, commenced today at the Melbourne Convention and Exhibition Center in Australia. The event is facilitated by the Bangladesh High Commission in Canberra, with the participation of 19 Bangladeshi enterprises. Among them, 15 garment manufacturers and suppliers are showcasing their products, supported by the Export Promotion Bureau (EPB). Additionally, four other Bangladeshi companies, specializing in RMG and home décor, are partaking in the exhibition.
The inauguration of the Bangladeshi exportable items exhibition at the Global Sourcing Expo in Melbourne was conducted by Bangladeshi High Commissioner to Australia M Allama Siddiqui and Marry Kinsella, the Chief Executive Officer of the organizing firm. Political Counselor Tahleel Delawar Moon and Commercial Counselor Rony Chakma from the Bangladesh High Commission were also present at the inaugural event.
The exhibition draws the participation of around 900 manufacturers and suppliers from 20 countries, marking it as a significant platform in the realm of international trade. These expos are held twice a year in Sydney and Melbourne, offering a crucial avenue for importers, exporters, manufacturers, and suppliers to showcase their products, explore new markets, and foster communication.
In terms of Bangladesh's exports to Australia, the readymade garment sector constitutes approximately 93 percent. Bangladesh currently holds the position of Australia's 32nd largest trade partner.
Singapore's GDP growth in Q3 driven by construction and services sectors.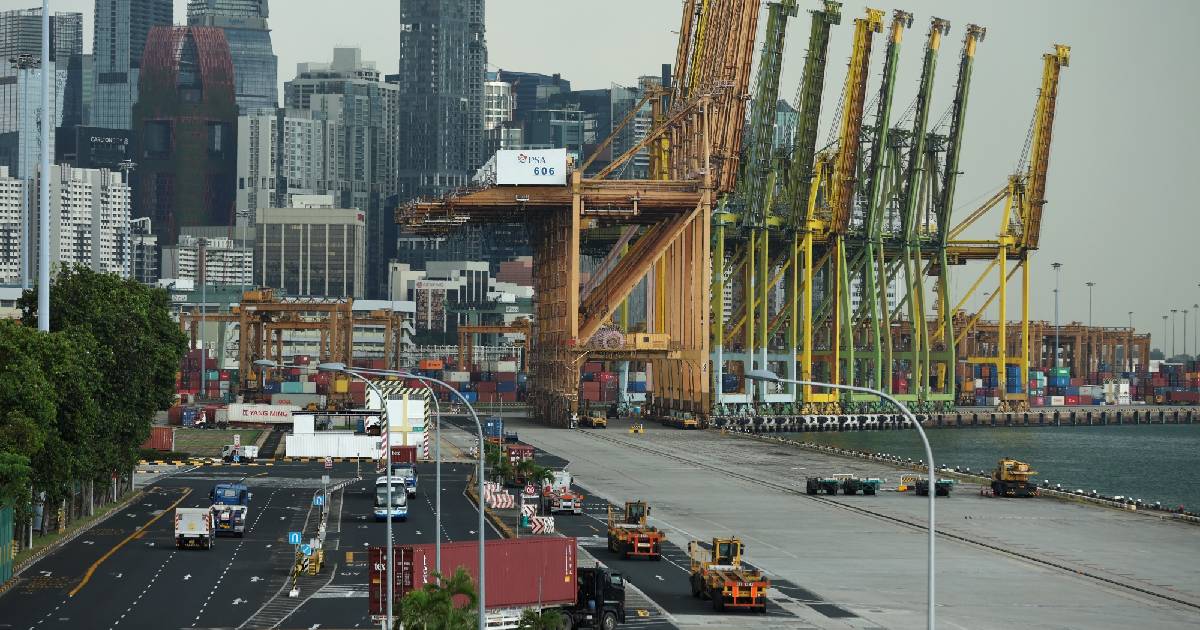 The third-quarter performance of Singapore's economy exceeded expectations, registering a robust 1.1 percent expansion. This growth was propelled by the construction industry and the services sector, particularly tourism. The data from the trade ministry surpassed the anticipated 0.8 percent and marked a significant improvement from the preceding three months.
In response to the positive momentum, officials have revised the full-year forecast for 2023. They now anticipate the economy to grow by 1.0 percent, adjusting from the earlier estimated range of 0.5-1.5 percent. The decision is influenced by improved performance in the US economy since the previous forecast in August. However, officials cautioned that inflation-fighting interest rate hikes may pose challenges in the coming months.
The ministry projected that growth in the US and eurozone would moderate due to the cumulative effects of monetary policy tightening. Similarly, China's growth is expected to decelerate further due to ongoing weaknesses in its property sector, domestic consumption, and subdued external demand. Despite sluggish global demand for electronics, one of Singapore's major exports, there are indications that the downturn may be stabilizing.
Continued growth in tourism arrivals is anticipated to support aviation and tourism-related businesses. Taking into account the overall performance of Singapore's economy in the first three quarters of the year, along with the latest external and domestic developments, the GDP growth forecast for 2023 has been narrowed to around 1.0 percent.
Looking ahead to 2024, the ministry foresees a growth range of 1.0-3.0 percent. However, potential downside risks include high inflation and an escalation of conflicts, such as those between Israel and Hamas or the war in Ukraine. The confluence of these factors could impact business and consumer sentiments, leading to a potential slowdown in global growth and trade.
Pakistan-Afghanistan Border Trade Normalizes After Visa Rule Suspension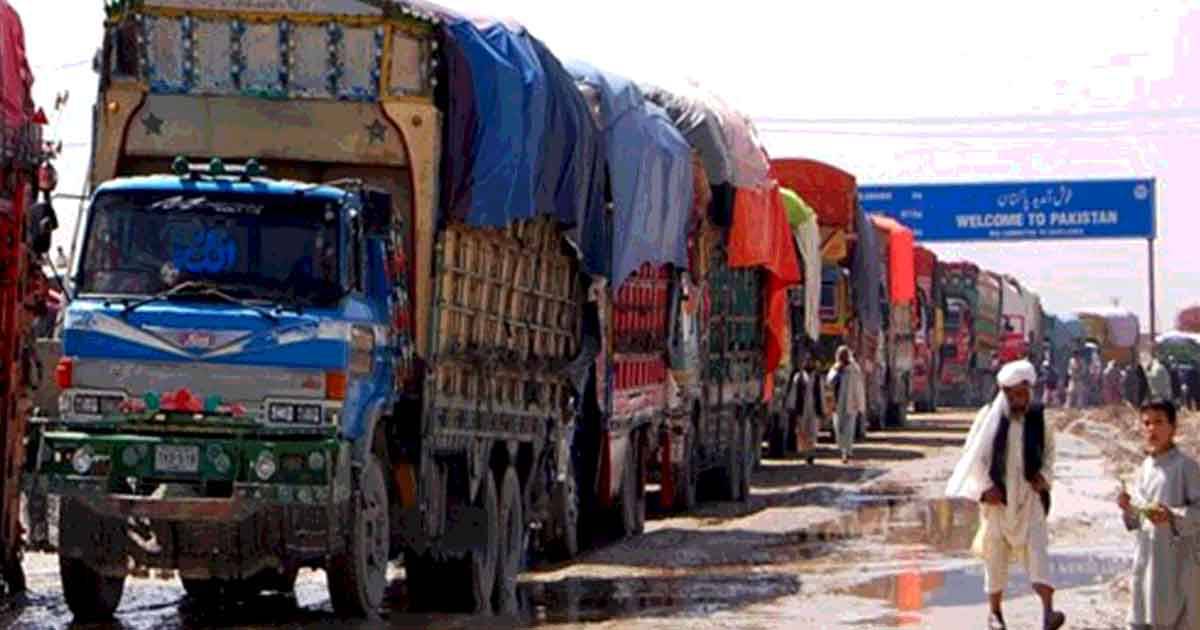 The resumption of cross-border trade between Pakistan and Afghanistan follows a temporary disruption caused by Pakistan's introduction of a new visa rule. Commercial traffic came to a standstill when Pakistan enforced a requirement for the crew of commercial vehicles to possess passports and visas. In response, Afghanistan refused entry to trucks, leading to a suspension of trade. A Pakistan customs official revealed that talks between officials from the Ministry of Commerce and their Afghan counterparts resulted in an agreement to extend the implementation of the new rule by an additional two weeks for Afghan drivers. This decision followed two prior deferrals by Pakistan.
The media office of the governor of Nangarhar province in Afghanistan confirmed the normalization of cross-border trade after diplomatic discussions. The statement indicated optimism that the issue would be permanently resolved. The situation has unfolded against the backdrop of strained relations between Kabul and Islamabad, exacerbated by Pakistan's plans to deport hundreds of thousands of Afghan migrants allegedly residing illegally in the country. Approximately 340,000 Afghans have been deported or voluntarily returned thus far.
Pakistan's imposition of a requirement for passports and visas represents a departure from a longstanding practice allowing individuals to cross the border with national identity cards. Afghanistan, a landlocked nation heavily reliant on imports through Pakistan, faced disruptions in trade. Pakistan, grappling with a significant economic crisis, contends that allowing duty-free entry for Afghan-bound goods results in substantial financial losses. Additionally, concerns about smuggling and illegal sales further complicated the situation.
Pakistan justified the mass deportation of migrants by citing the need to safeguard its welfare and security, particularly in light of an increase in attacks attributed to militants operating from Afghanistan. The Taliban government in Afghanistan has consistently asserted that it does not permit foreign militants to use its territory, characterizing Pakistan's security concerns as a domestic matter.
This recent development highlights the intricate diplomatic and economic challenges in the region, as both countries navigate issues related to trade, security, and the movement of people across their shared border.