Interest rate likely to hike again in US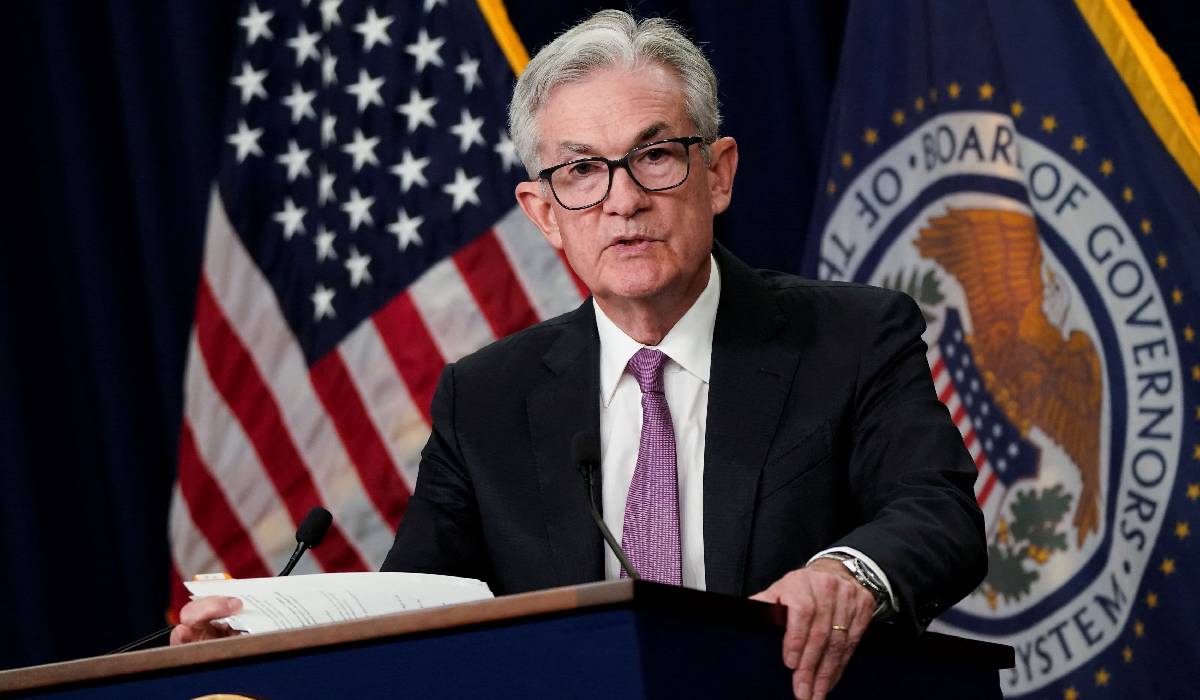 The Federal Reserve has seen delivering another huge interest-rate hike in 3 weeks' time and ultimately increasing rates to 4.75pc-5pc by prior next year, if not further after a government report showed inflation remained stubbornly hot last month.
Traders of U.S. interest-rate futures piled into fresh bets on a more aggressive Fed, even pricing in a one-in-three chance that the Fed drives the policy rate above 5% next year, after a Labor Department report showed the consumer price index jumped 0.4pc in September from August. From a year prior, prices rose 8.2pc, far above the Fed's 2pc target.
"Our policies have not really bitten as much as they need to for us to get to a better place," Atlanta Fed President Raphael Bostic told the news media on Wednesday, 12 October, before the report.
The Fed has raised interest rates faster this year than any time since the early 1980s when inflation was even higher and so entrenched in day-to-day American life that it took pushing short-term borrowing costs — and the unemployment rate — into double digits before price pressures finally receded.
Policymakers hope to avoid anything like that this time around. But analysts say chances of skirting a rate-hike-induced recession are fading fast, particularly because of price pressures in categories such as shelter that tend be sticky, and ongoing labor market tightness that is feeding wage pressures.
Shortages in labor and in housing, wrote Jefferies' economist Aneta Markowska, to put a "floor" for underlying inflation at around 4pc, "and we think breaking that floor will require substantial labor market weakness, which makes a recession unavoidable."
Before the report, traders had all but priced in a fourth straight 75-basis-point hike at the close of the Fed's Nov. 1-2 meeting. That is still the dominant view, though futures prices now also reflect about a one-in-10 chance of a full percentage-point rate hike next month. The Fed's policy rate is currently 3pc-3.25pc.
By year-end, traders now expect the rate to reach 4.5pc-4.75p — the level Fed policymakers had just three weeks ago seen taking until next year to reach — and topping out around 4.85pc by March of next year.
Futures prices also reflect about a 35pc chance of rates rising above 5pc, validating the long-held view of some analysts who have argued the Fed will at least that puncture price pressures, and that unemployment, now 3.5pc, will likely shoot up as well.
"Broadly speaking, we see this as supporting our call for a terminal rate of 5pc to 5.25pc," wrote LH Meyer economists, higher than Fed policymakers had themselves signaled just 3 weeks ago, "higher than markets have been pricing, and higher than markets are pricing even after this report."
Fed policymakers have raised interest rates sharply this year, from near-zero just seven months ago. Most global central banks are also raising rates fast, and stock prices around the world have fallen as investors and economists expect growth to slow in response.
Despite those concerns, most policymakers are so far more worried about raising rates too little than doing too much and are intent on pushing rates higher until they see progress on inflation, which is eroding Americans' purchasing power at a faster pace than at any time in 40 years.
The result, analysts fear, will be a Fed that goes too far, forcing it to reverse course late next year to offset what by then could be a full-blown recession.
"With the (Fed's) backward-looking reaction function intensifying overtightening risks, we now expect the Fed to cut the funds rate by 75 (basis points) in the final three meetings of 2023," Barclays economists wrote on Thursday.
Traders are pricing a smaller 30 basis point rate cut toward the end of 2023, rate-futures contracts traded at CME Group show.
Despite Banking turmoil in US, Interest rates Hikes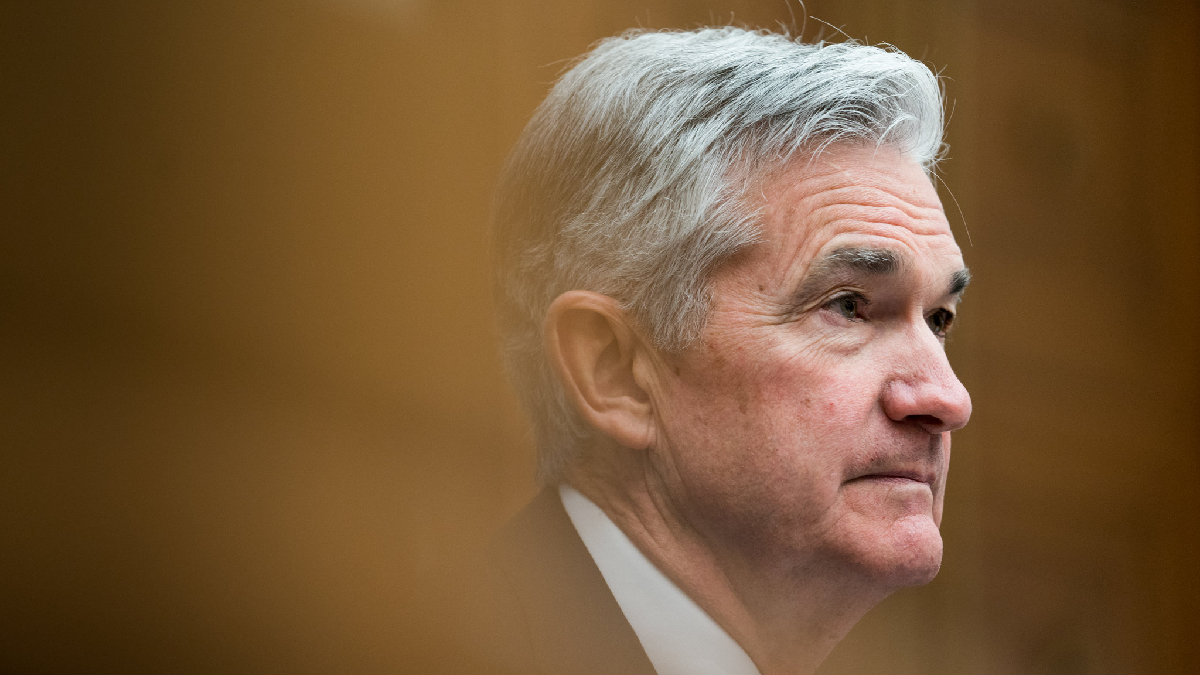 The US central bank has raised interest rates again, despite fears that the move could add to financial turmoil after a string of bank failures.
The Federal Reserve increased its key rate by 0.25 percentage points, calling the banking system "sound and resilient".
But it also warned that fallout from the bank failures may hurt economic growth in the months ahead.
The Fed has been raising borrowing costs in a bid to stabilize prices.
But the sharp increase in interest rates since last year has led to strains in the banking system.
Two US banks – Silicon Valley Bank and Signature Bank – collapsed this month, buckling in part due to problems caused by higher interest rates.
There are concerns about the value of bonds held by banks as rising interest rates may make those bonds less valuable.
Banks tend to hold large portfolios of bonds and as a result, are sitting on significant potential losses. Falls in the value of bonds held by banks are not necessarily a problem unless they are forced to sell them.
Authorities around the world have said they do not think the failures threaten widespread financial stability and need to distract from efforts to bring inflation under control.
Last week, the European Central Bank raised its key interest rate by 0.5 percentage points.
The Bank of England is due to make its own interest rate decision on Thursday, a day after official figures showed that inflation unexpectedly shot up in February to 10.4 percent.
Federal Reserve chairman Jerome Powell said the Fed remained focused on its inflation fight. He described Silicon Valley bank as an "outlier" in an otherwise strong financial system.
But he acknowledged that the recent turmoil was likely to drag on growth, with the full impact still unclear.
Economic impact
Forecasts released by the bank show officials expect the economy to grow just 0.4 percent this year and 1.2 percent in 2024, a sharp slowdown from the norm – and less than officials projected in December.
The announcement from the Fed also toned down earlier statements which had said "ongoing" increases in interest rates would be needed in the months ahead.
Instead, the Fed said: "Some additional policy firming may be appropriate".
The moves "signal clearly that the Fed is nervous", said Ian Shepherdson, chief economist at Pantheon Macroeconomics.
Wednesday's rate rise is the ninth in a row by the Fed. It lifts its key interest rate to 4.75%-5%, up from near zero a year ago – the highest level since 2007.
Higher interest rates mean the cost to buy a home, borrow to expand a business or take on other debt goes up.
By making such activity more expensive, the Fed expects demand to fall, cooling prices.
That has started to happen in the US housing market, where purchases have slowed sharply over the last year and the median sales price in February was lower than it was a year ago – the first such decline in more than a decade.
But overall the economy has held up better than expected and prices continue to climb faster than the 2% rate considered healthy.
Inflation, the rate at which prices climb, jumped 6% in the 12 months to February. The cost of some items, including food and airfare, is surging even faster.
Before the bank failures, Mr. Powell had warned that officials might need to push interest rates higher than expected to bring the situation under control.
The bank projections show policymakers expect inflation to fall this year – but less than expected a few months ago.
Still, they forecast interest rates of roughly 5.1% at the end of 2023 – unchanged since December – implying the Fed is poised to stop raising rates soon.
Mr Powell described the effect of the recent turmoil as the "equivalent of a rate hike".
He said the Fed may be able to raise its key rate less aggressively, if the turmoil in the financial system prompts banks to limit lending, and the economy to slow more quickly.
But he repeated that the Fed would not shy away from its inflation fight.
"We have to bring down inflation down to 2%," he said. "There are real costs to bringing it down to 2% but the costs of failing are much higher."
'BD can attract more investment if they assure less corruption than other markers'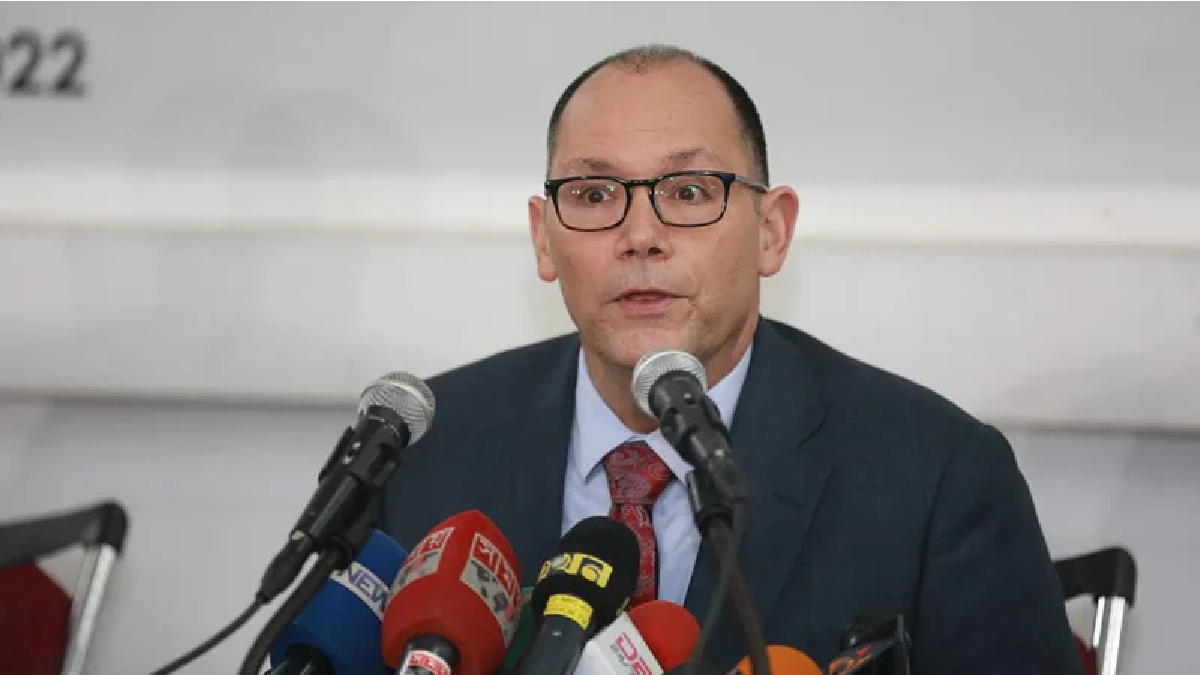 If Bangladesh can assure US citizens and investors that corruption is less prevalent here than in other markets, it will likely attract more investment, said US Ambassador Peter Haas.
"Corruption is a parasite that feeds on the resources of a society and drains it of its strength. It can devastate every level of business and government," the ambassador said during the "Call to Action Against Corruption Summit" held at the Pan Pacific Sonargaon Hotel in Dhaka on Tuesday (21 March).
He said the United States is committed to working with Bangladesh to eliminate corruption, to enable Bangladeshi citizens to enjoy lives of dignity and inviting more international trade and foreign investment.
"We support initiatives that help Bangladeshi businesses meet international standards and regulations, making them more competitive in the global market."
By promoting ethical business practices, a more level playing field can be created for businesses of all sizes and encourage more foreign investment, said Peter Haas.
Bangladesh has many advantages that potential investors would find attractive, he said, adding, "But as American business leaders tell me: multi-national firms have options on where they invest."
He said those will choose whichever country has the lowest levels of corruption, the fewest bureaucratic obstacles, the greatest respect for rule of law, and the best logistics infrastructure for their business.
So, if Bangladesh can attract more investment only by assuring citizens and investors that corruption is less prevalent here than in other markets, he said.
The US Agency for International Development, USAID, has partnered with Bangladesh's Registrar of Joint Stock Companies to launch an online registration process for new businesses. This makes registering new businesses more transparent, faster, and more affordable.
The USAID has also worked with the Bangladesh National Board of Revenue to establish Authorized Economic Operators. This has empowered the private sector, instead of the government, to release shipments at ports.
As a result, the process has become more transparent and raised the level of trust between the private sector and the government.
The US Department of Commerce's Commercial Law Development Program (CLDP) works with the Private Public Partnership Authority Bangladesh to conduct workshops to improve the legal and business environment of Bangladesh.
The CLDP also works with Dhaka North City Corporation (DNCC) to improve municipal governance by improving fiscal transparency. Under this program, the CLDP brought a DNCC delegation, including the mayor, to Miami in January.
The US Department of Justice trains investigators and attorneys in the Anti-Corruption Commission on such topics as how to investigate and prosecute money laundering, how to use electronic evidence, and how to investigate financial crimes.
It has also fostered a relationship between Bangladesh's Financial Intelligence Unit and the International Anti-Corruption Coordination Centre.
The United States is committed to holding corrupt officials accountable for their actions. This can take various forms, said US Ambassador Peter Haas.
South Asian Index drops on the outgoing week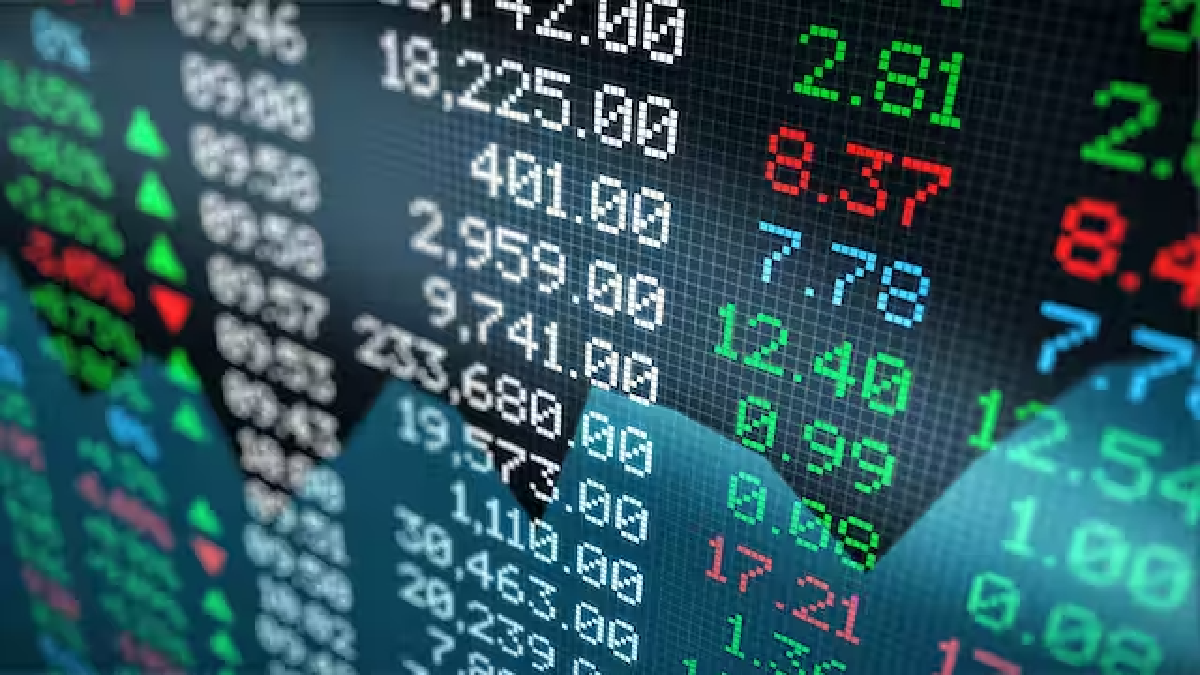 South Asian Stock Markets dropped last week. Among them, the biggest fall was in the stock markets of India and Pakistan.
A review of South Asian markets shows that India's Bombay Stock Exchange (BSE) index BSE Sensex has dropped 1,146 points during the week. At the end of the week, the index stood at 57,989 points. On the other hand, the Nifty-50 index of the country's National Stock Exchange dropped by 312 points last week. At the end of the week, the index stood at 17,412 points.
Pakistan Stock Exchange Index 'KSE 100' lost 464 points last week. After a week of losing, the index settled at 41,329 points.
On the hand The Sri Lankan stock market hiked, the Colombo Stock Exchange index 'ASPI' gained 64 points in a week. After a week the index settled at 9,670 points.
Bhutan's stock market index 'BSI' hiked by 21 point and the index stood at 1,104 points throughout the whole week. Nepal's 'NEPSE' lost  69 points last week, as the index stands at 1,933 points.