Despite RU clashes, 300 sued amid Classes and Exams halted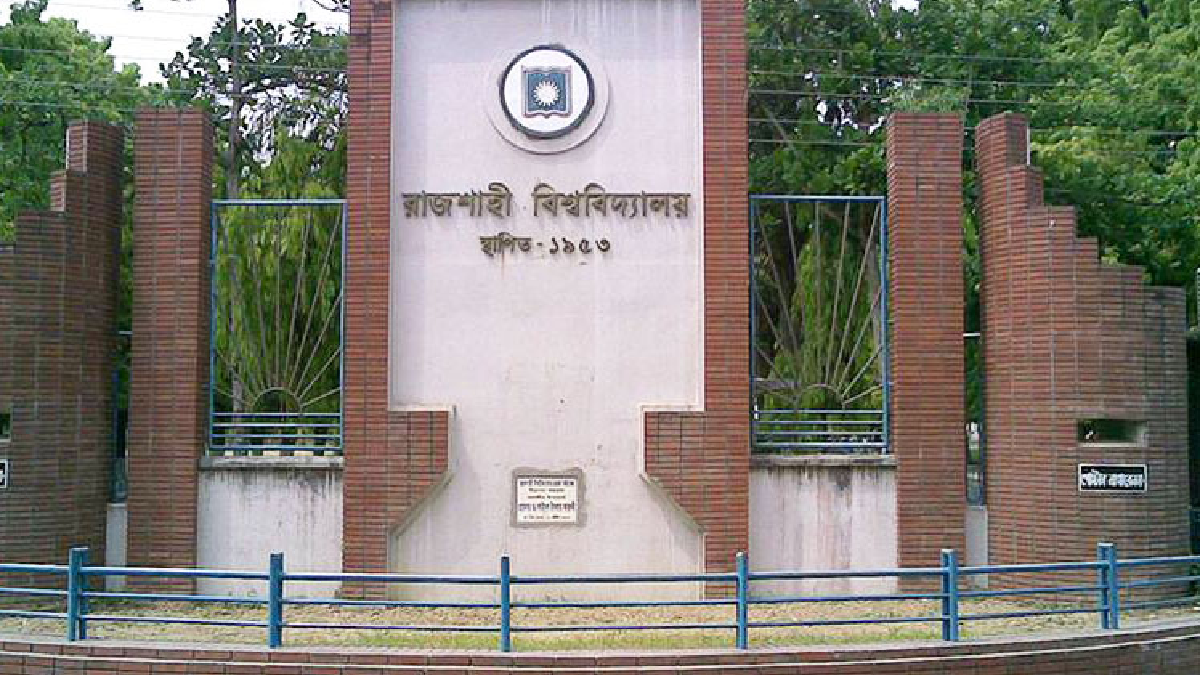 Classes and examinations at Rajshahi University (RU) remained suspended on Monday (13th March) as per the authorities' decision following Saturday's clash near the campus.
Motihar Police Station SI Amant Ullah on Sunday night filed a case accusing some 250-300 persons over the clash between locals and the students in Binodpur Gate area of Rajshahi City on Saturday (11th March).
Police filed the case bringing allegation of arson attack on police box, torched motorcycles and obstructed police to perform their duties.
However today, the protesting students started their demonstration in the morning inside the campus like yesterday Sunday.
In the meantime, the university administration has formed a three-member probe committee to investigate the incident.
RU deputy vice-chancellor Prof Humayun Kabir has been made the chief of the probe body.
A large number of police have been deployed in front of the main gate of the university. No shops in Binodpur were opened today.
At least 250 people were injured during a clash between RU students and locals in Binodpur on Saturday night following an altercation between a student of the university and bus staff.
Introduction to Progress Magazine and its Importance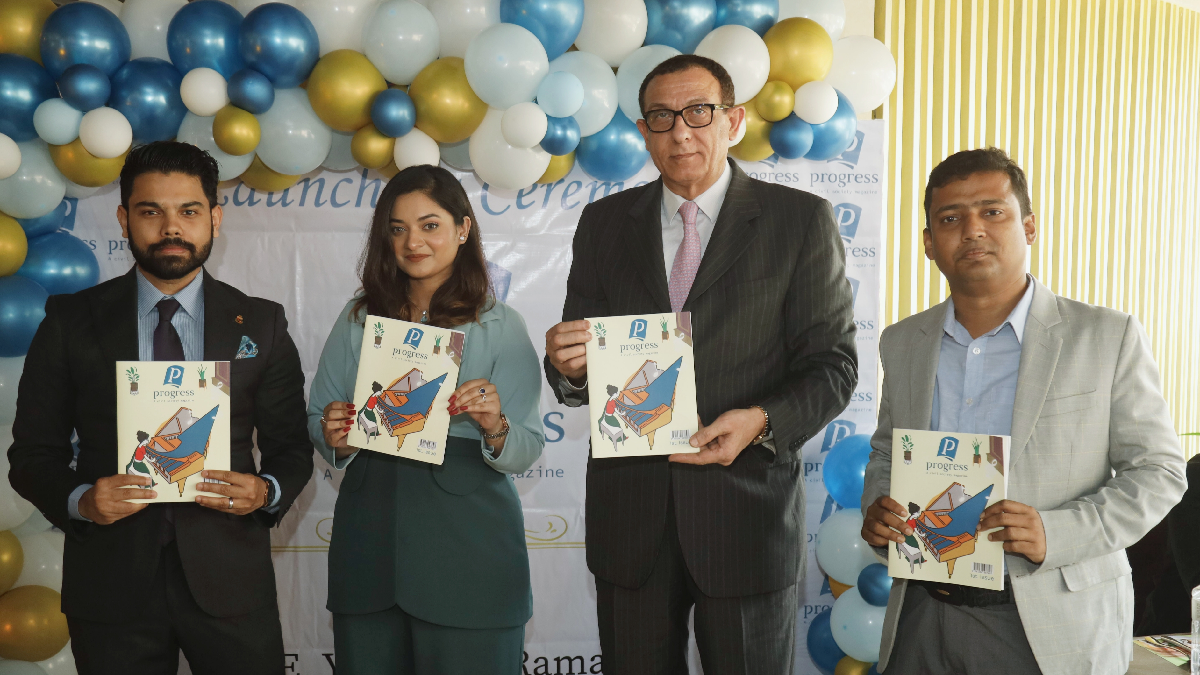 Bangladesh launched the first issue of Progress Magazine on the 11th of March, 2023, at a Banani restaurant in Dhaka. His Excellency Mr. Yousef SY Ramadan, the Ambassador of Palestine to Bangladesh, graced the occasion as Chief Guest.
Editor of Progress Adv. Saquib Rahman stated that the magazine focuses to complete the gap between short newspaper pieces and lengthy academic analyses. He added that Progress is a platform for particularly the young members of civil society to contribute.
His Excellency Mr. Yousef SY Ramadan applauded the idea of forming such a magazine and pointed out how the educated people of all countries tend to have more confidence in the media than in their governments.
However, Progress might be a brilliant addition for them to voice their opinions. Editorial Advisor of Progress Prof. Md. Rizwanul Islam said that civil society should be politically unbiased and that it is necessary that the pieces in the magazine portray reality.
Progress aspires to be a triannual civil society magazine publishing credible, compelling and cutting-edge insights and analysis. Though not limited to, the contents sit loosely within the rules of law, rights, governance, policies, diplomatic views on Bangladesh and matters of public interests. The periodical intends to create a connection between the officials, foreign missions and conscious citizens to uphold, acknowledge and solve complex problems toward a more progressive Bangladesh.
Complementary copies of this first issue of Progress have been disseminated to the Ambassadors and High Commissioners, alongside scholars from universities of high repute.
PM Sheikh Hasina urges to invest in BD to achieve developed nation by 2041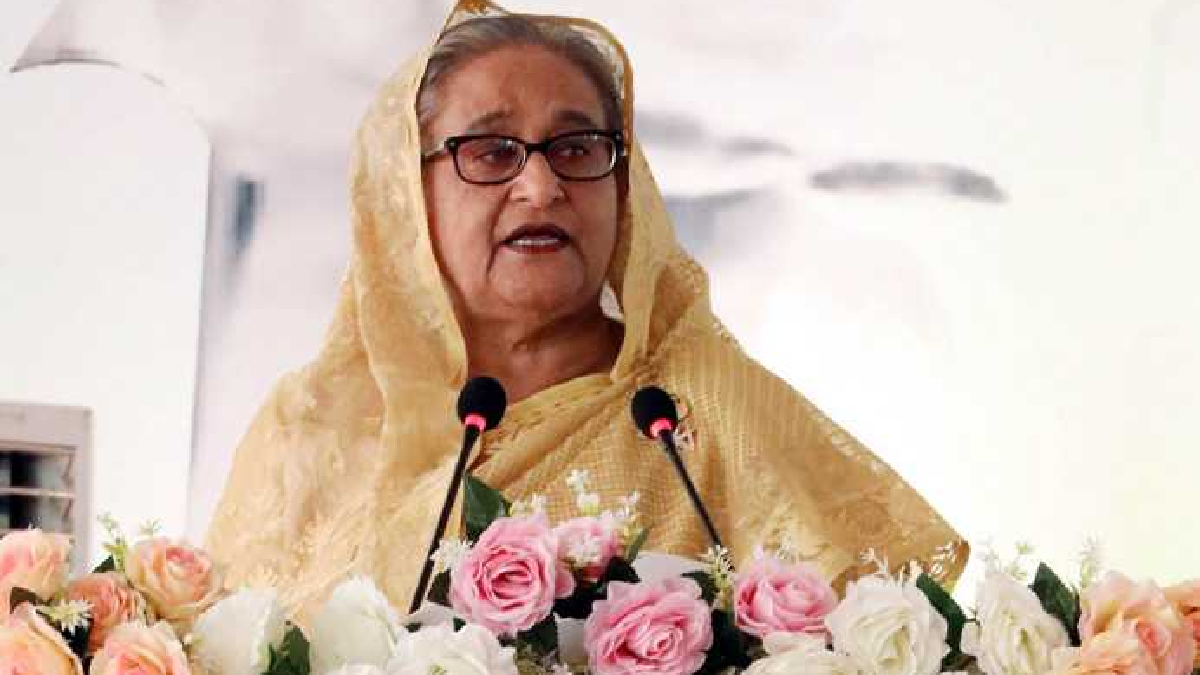 Bangladesh Prime Minister Sheikh Hasina urged global businessmen and investors to invest in Bangladesh to help ensure a smooth tour of transforming Bangladesh into a developed, prosperous and smart nation by 2041.
Sheikh Hasina made the call while inaugurating a 3-day Bangladesh Business Summit 2023 at the Bangabandhu International Conference Centre (BICC) in Dhaka on Saturday (11 March).
PM says, "You people (world business community) come to Bangladesh. We are always ready to welcome you here—invest in Bangladesh considering it as your country."
The Federation of Bangladesh Chambers of Commerce and Industry (FBCCI) organized the 3-day Bangladesh Business Summit 2023 to commemorate the Golden Jubilee of the country's apex business body FBCCI.
The Ministry of Foreign Affairs, the Commerce Ministry and the Bangladesh Investment Development Authority (BIDA), among others were present during the summit.
Welcoming the businessmen attending the summit, the Prime Minister said, "I am calling upon you all to join the tour with us to make Bangladesh a high-income-generated, developed, prosperous and innovative Smart Bangladesh by 2041."
Ministers from 7 countries including the United Kingdom (UK), the Kingdom of Saudi Arabia (KSA), China, Bhutan, and the United Arab Emirates and CEOs of 12 multinational companies and more than 200 foreign investors and business leaders from 17 countries of the world partaken in the summit.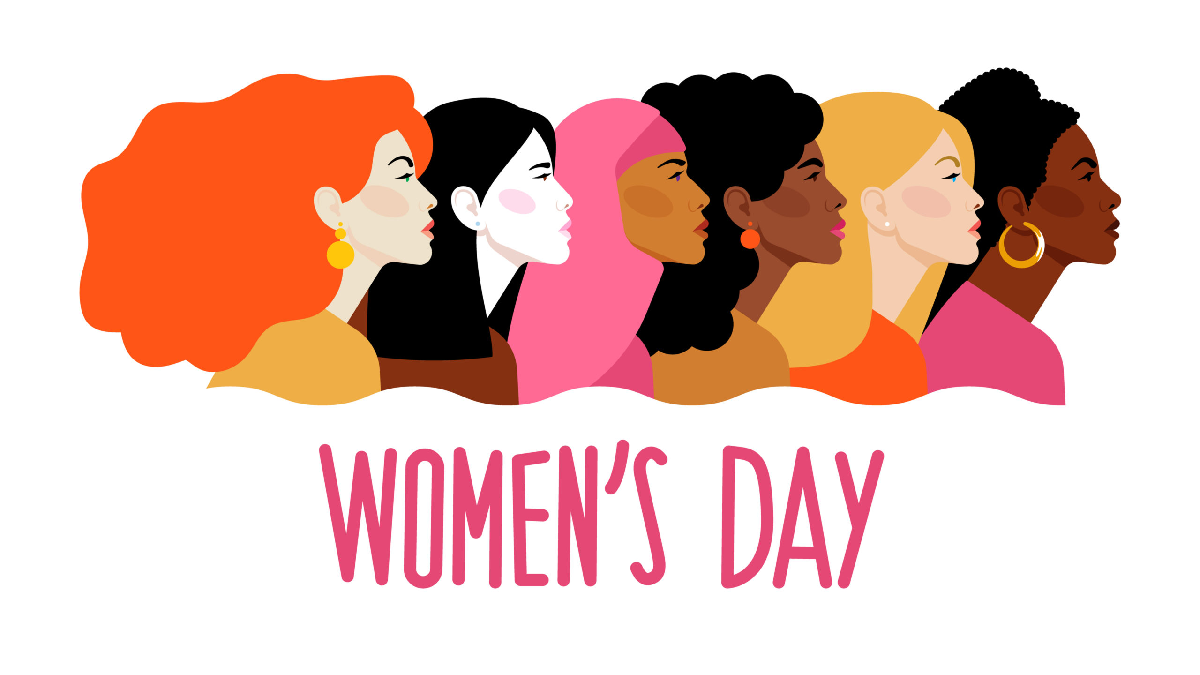 International Women's Day will be observed on Wednesday (8th March) across the country as elsewhere in the world with the theme 'Digit ALL: Innovation and technology for gender equality'.
Different women, social and political organisations have taken separate programmes to observe International Women's Day.
On the evening of the day, President Md Abdul Hamid and Prime Minister Sheikh Hasina on Tuesday issued separate messages, greeting all women across the world.
Marking the day, the Ministry of Women and Children Affairs will organise a procession at 2:30 pm on Wednesday.
The procession will start from the central Shaheed Minar and end on the Bangladesh Shishu Academy premises.
According to the ministry, the seminar scheduled for this year will be held later as Wednesday is a public holiday on the occasion of the holy Shab-e-Barat.
Processions, rallies and cultural programs will be held under the arrangement of the Jatiya Morcha Samajik Protirodh Committee at Central Shaheed Minar around 2.30 pm on March 9.
Health and Hope Hospital will arrange a discussion on 'Breast and Cervical Cancer' around 11:30 am in the city's Panthapath area on Wednesday.
The National Press Club (NPC) will hold a special discussion at Jahur Hossain Chowdhury Hall on JPC premises at 3 pm on March 9.
The Dhaka Reporters Unity (DRU) has taken various programmes throughout the day.
The programmes include holding a procession at 10 am on Wednesday, unveiling of the annual Women's Day compilation or souvenir 'Konthoshor' and organizing a discussion at 11 am.
The Association of Development Agencies in Bangladesh, Bangladesh Nari Sangbadik Kendro and Bangladesh Manobadhikar Sangbadik Forum will arrange a procession along with a discussion on the occasion of International Women's Day.
The discussion titled 'Projukti O Udvabonitey Somvabonar Bangladesh Gori, Nari-Purusher Somota, Samprity O Souhardo Bojay Rakhi' will be held on JPC premises at 10 am on March 9.
Besides, the well-known theatre troupe 'Swapnadal' will stage a play named 'Helen Keller' at 7pm at Studio Theater Hall of Bangladesh Shilpakala Academy on Wednesday.
Swapnadal will also honour actor and theatre activist Jayita Mahalanobish with 'International Women's Day Sanmanana 2023' for her contributions to theatre.
International Women's Day (IWD) is celebrated on March 8 every year.
After the Socialist Party of America organised a Women's Day on February 28, 1909 in New York, the 1910 International Socialist Women's Conference suggested a Women's Day to be held annually.
After women gained suffrage in Soviet Russia in 1917, March 8 became a national holiday there.
The day was then predominantly celebrated by the socialist movement and communist countries until it was adopted in 1975 by the United Nations.