AQI reports, Dhaka Ranks 4th in List of Cities with Worst Air Quality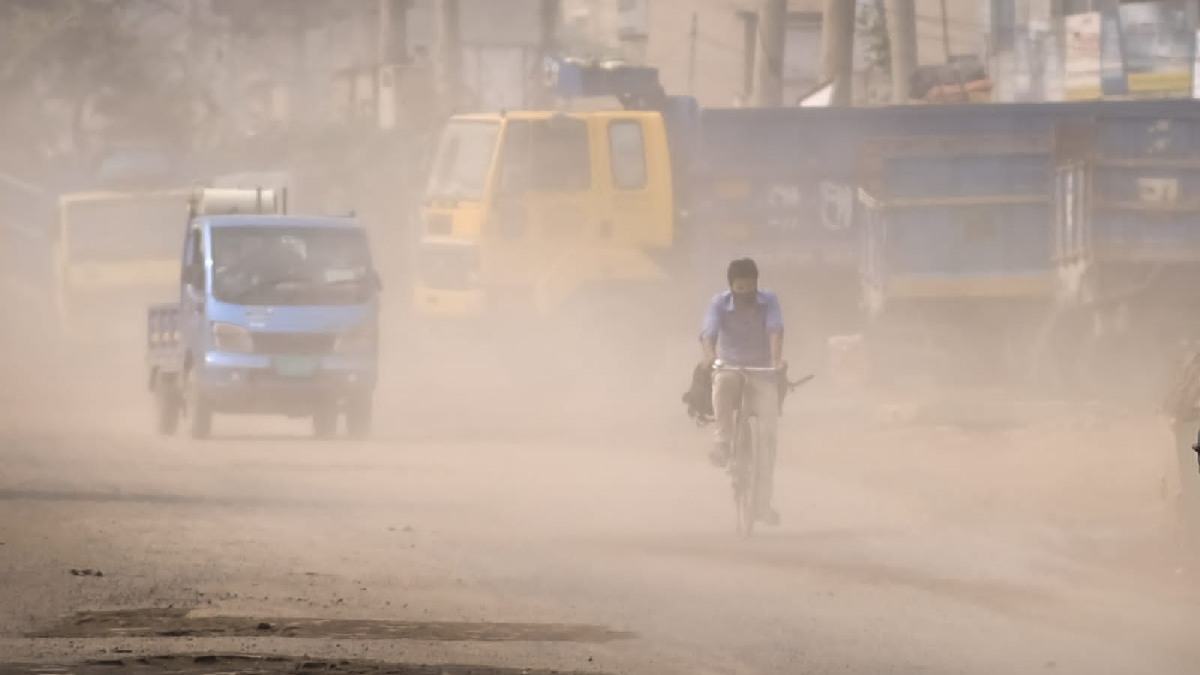 According to the latest air quality index report (AQI), Dhaka, the capital city of Bangladesh, secured the 4th position on the global list of cities with the most severe air pollution.
With an Air Quality Index (AQI) score of 162 recorded at 9:00 am this morning, Dhaka joined the unfortunate ranks of cities battling hazardous air conditions. Topping the list were Lahore in Pakistan and Delhi in India, with both cities scoring an AQI of 190. Shenyang in China followed closely with an AQI of 163.
The AQI scale categorizes air quality levels, and an AQI score between 101 and 150 is considered "unhealthy for sensitive groups," while a score of 151 to 200 falls under the "unhealthy" category. Moving up the scale, an AQI score of 201 to 300 is classified as "very unhealthy," while a reading above 301 is deemed "hazardous," posing severe health risks to residents.
The air quality index in Bangladesh is based on the measurement of five criteria pollutants, namely particulate matter (PM10 and PM2.5), nitrogen dioxide (NO2), carbon monoxide (CO), sulfur dioxide (SO2), and ozone (O3). These pollutants are known to contribute significantly to air pollution and its adverse effects on public health.
Read More: Morning Rainfall brings Moderate Air Quality in Dhaka
Dhaka has been grappling with air pollution issues for a considerable time, and it continues to be a pressing concern. Air pollution consistently ranks as one of the leading risk factors for premature death and disability worldwide. The World Health Organization (WHO) estimates that air pollution is responsible for approximately seven million deaths annually, mainly attributed to increased mortality rates from stroke, heart disease, chronic obstructive pulmonary disease (COPD), lung cancer, and acute respiratory infections.

CEC Affirms Commitment to Transparent National Election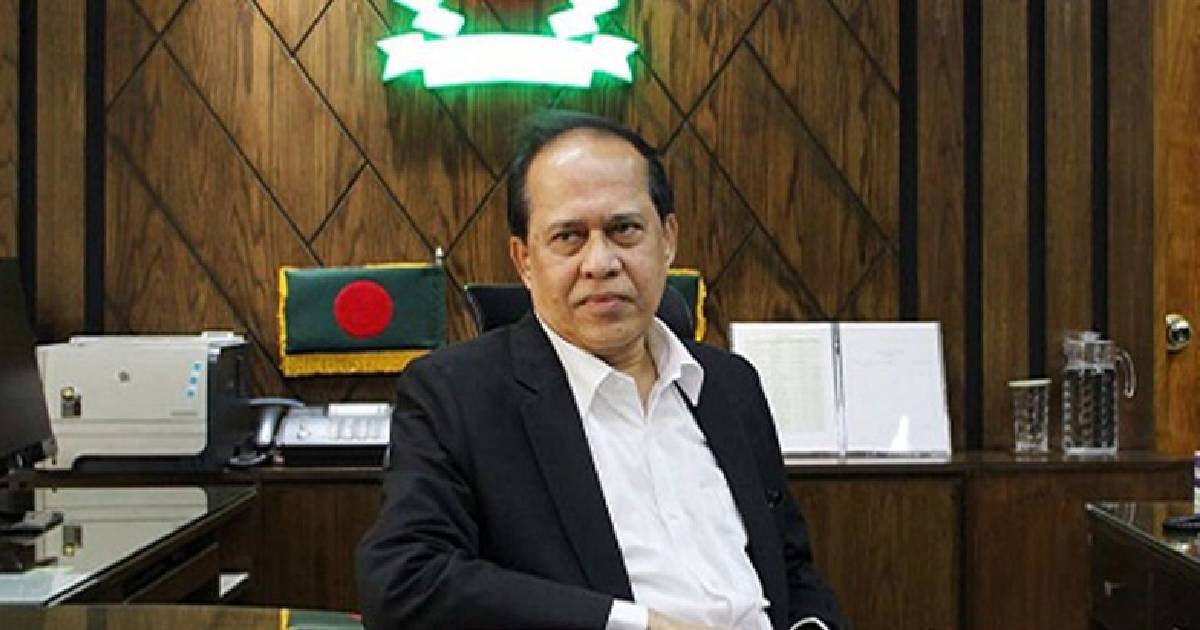 Chief Election Commissioner (CEC) Kazi Habibul Awal emphasized his strong commitment to conducting a transparent and impartial national election scheduled for January 7 next year.
"We are determined to ensure a fair and credible election to safeguard the country's economy and future," he stated.
Addressing the first phase of a daylong training for divisional officials at the Election Commission (EC), the CEC mentioned that the EC is actively working to prevent the influence of muscle power, black money, and irregularities.
In reference to the training program, Awal underscored the importance of providing intensive training on electoral rules and regulations to enable members of the electoral investigative committee to perform their duties accurately.
While acknowledging the collaborative effort required, the CEC expressed that it would be impossible for the EC alone to organize a genuinely fair election without government support and the sincerity, bravery, and integrity of officials assisting in the process.
"We must ensure that voters can participate in hassle-free voting, and allegations from candidates will only be considered if polling agents are present at the polling centers," he added.
The CEC emphasized the EC's pursuit of an uncontroversial election result, stating, "For the sake of the country's democracy and economy, we have no alternative but to conduct a free and fair election."
Mashrafe again Nominated for Narail-2 Constituency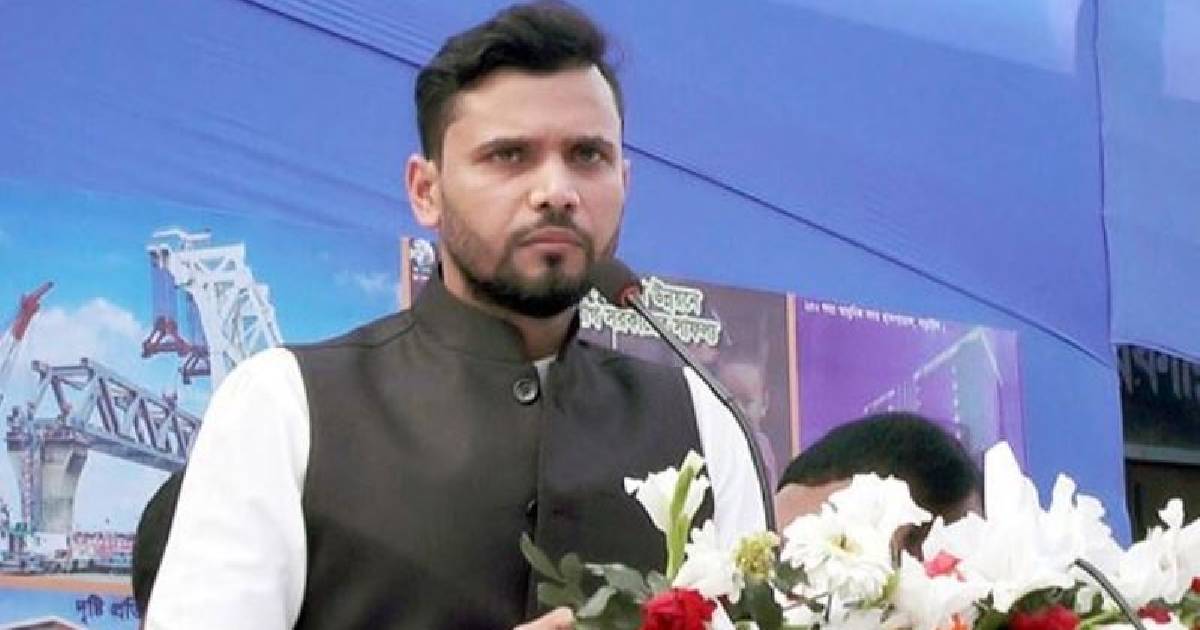 The ruling Awami League has selected former Bangladesh cricket captain Mashrafe Bin Mortaza as its candidate for the upcoming 12th national parliamentary election from the Narail-2 constituency. This decision was announced by Awami League General Secretary Obaidul Quader during a press briefing on Sunday.
Despite competition from 23 other leaders vying for the Awami League's nomination in the Narail-2 constituency, the party opted to retain the incumbent MP, Mashrafe Bin Mortaza, for the upcoming election.
Shakib Nominated for Magura-1 Constituency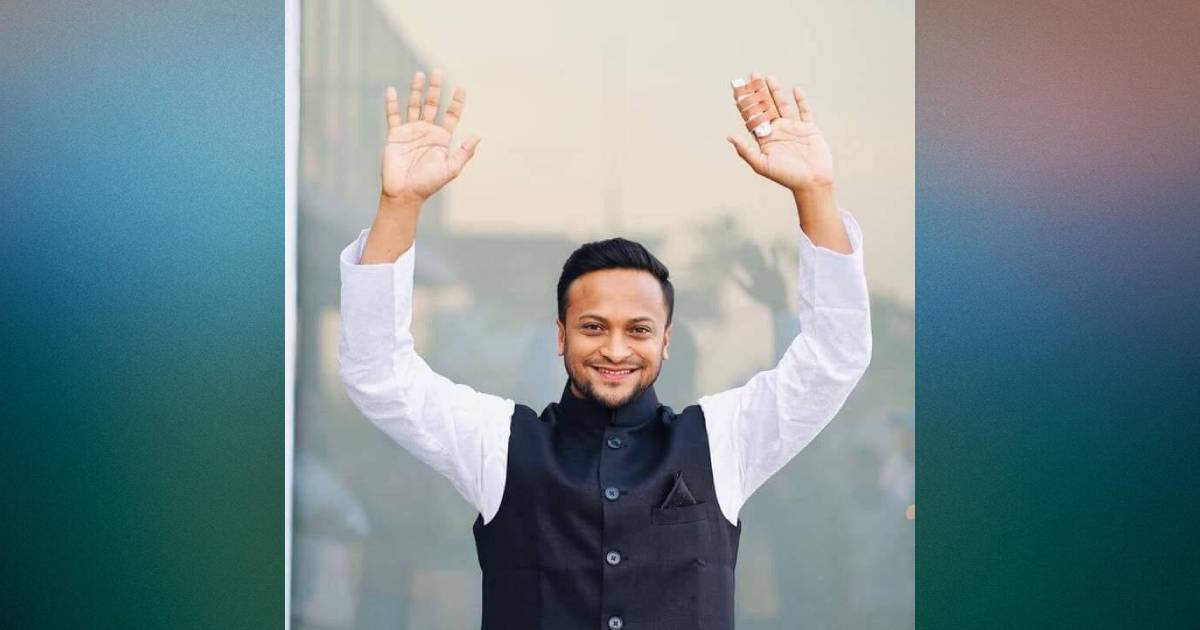 The Awami League has selected cricketer Shakib Al Hasan as their candidate for the Magura-1 constituency in the upcoming 12th parliamentary election. This marks Shakib's debut in parliamentary elections, and he is renowned as the world's best all-rounder in ODIs.
Awami League General Secretary Obaidul Quader unveiled the party's 300 parliamentary seat nominees at the central office on Bangabandhu Avenue. Shakib Al Hasan had previously obtained three nomination forms to contest in the 12th parliamentary election, covering Magura-1, Magura-2, and Dhaka-10, with his relatives collecting the forms from the AL central office.