FedEx warning drives worst decline in stock, deepens slowdown fears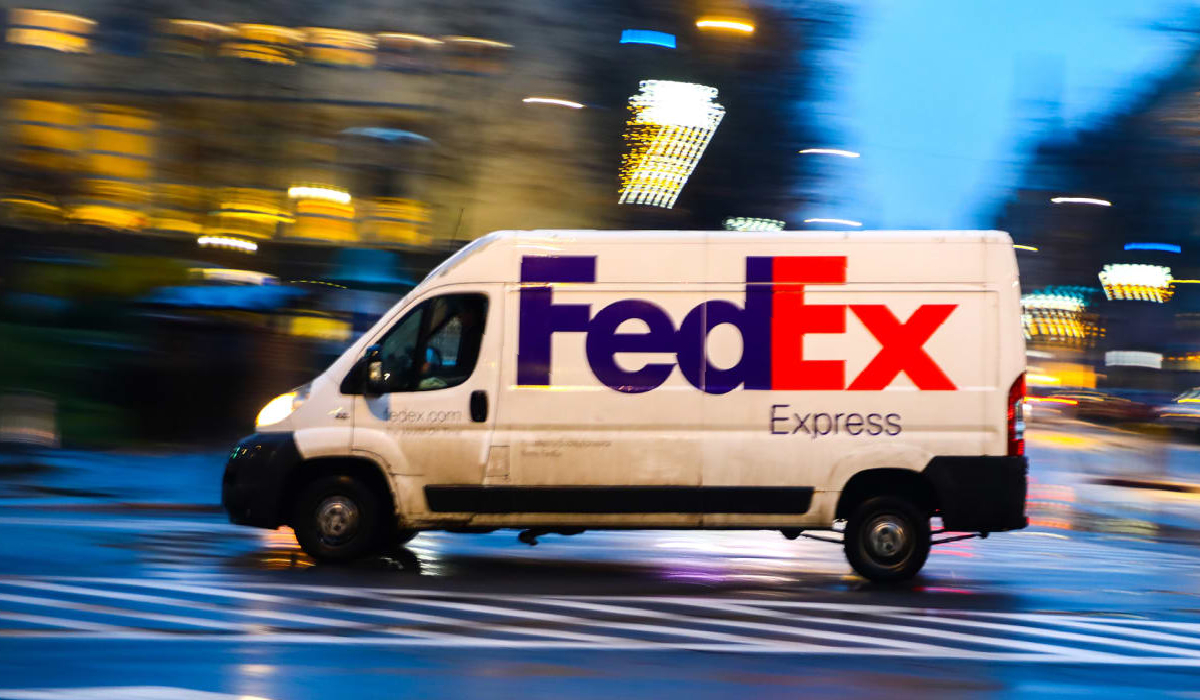 FedEx Corp's shares had their worst day ever and closed at the lowest price since the early pandemic months, after the delivery heavyweight pulled its forecast, feeding into fears of a global demand slowdown while piling more pressure on its new chief executive for a quick turnaround.
The company's preliminary results for the fiscal first quarter sent the stock tumbling over 24pc to a session low of $155, the lowest since July 2020, with the company wiping off about $12.5 billion in market capitalization.
The stock's drop on Friday surpassed its previous steepest one-day percentage decline of 16.4pc on Black Monday in 1987.
FedEx's gloomy outlook for fiscal 2023 comes amid investor anxiety that the U.S. Federal Reserve's rapid pace of interest rate hikes to tame soaring inflation threatens to tip the economy into a recession.
"We suspect that headwinds from an inflation-fatigued U.S. economy, a resource-constrained European economy, and second-order effects from lockdowns in China proved too much to overcome," Cowen analyst Helane Becker said.
The U.S. firm joins global logistics peers such as Hong Kong's Cathay Pacific Airways (0293. HK) and France-based transporter CMA CGM (CMACG.UL) in signaling that consumers are saving for essentials such as gas and food ahead of the holiday season as surging prices discourage casual shopping.
Rival United Parcel Service (UPS.N) shed 4.5pc, XPO Logistics (XPO.N) dropped 4.7pc and e-commerce giant Amazon.com (AMZN.O) slipped 2.1pc. The Dow Jones Transport index (.DJT) slipped nearly 5pc, while the broader S&P 500 (.SPX) fell about 0.69pc.
Across the Atlantic, Germany's Deutsche Post (DPWGn.DE) shed 6.6pc, London's Royal Mail (RMG.L) fell 8.1pc and Copenhagen-based DSV (DSV.CO) dropped 6.2pc after the news.
WORK CUT OUT
Analysts also blamed company-specific problems and missteps over the last few years for the woes, stepping up pressure on CEO Raj Subramaniam, who was appointed to the job in March, to do more to win back investor confidence.
"We have noted high levels of investor skepticism directed at management's ability to reach its long-term targets. With earnings misses like this, that skepticism seems increasingly warranted," Credit Suisse analysts said.
The results raise "uncomfortable questions regarding whether the organization may simply be too complex and too unwieldy to be capable of achieving satisfactory financial results over the long-term," they added.
FedEx also faced activist investor demands after stiff competition and easing growth in parcel volume dented its profitability.
The Memphis-based company is also dealing with contractor unrest after it misjudged holiday season volume last year. One of its largest contractors, a Tennessee businessman, pressured FedEx last month to boost compensation. FedEx later cut ties and sued him.
FedEx on Friday declined to comment beyond the press release on its preliminary results.
Subramaniam warned on CNBC on Thursday that he believes a global downturn was impending.
In response to a question of whether the economy is "going into a worldwide recession," Subramaniam said "I think so. But you know, these numbers, they don't portend very well."
'BD can attract more investment if they assure less corruption than other markers'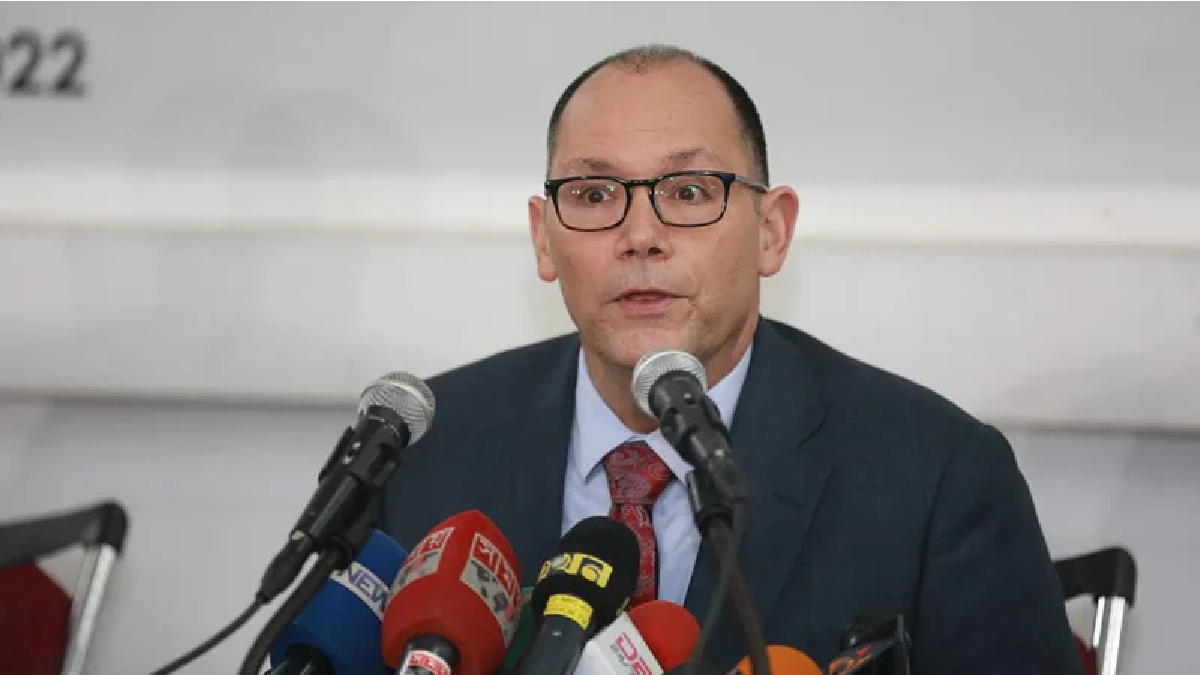 If Bangladesh can assure US citizens and investors that corruption is less prevalent here than in other markets, it will likely attract more investment, said US Ambassador Peter Haas.
"Corruption is a parasite that feeds on the resources of a society and drains it of its strength. It can devastate every level of business and government," the ambassador said during the "Call to Action Against Corruption Summit" held at the Pan Pacific Sonargaon Hotel in Dhaka on Tuesday (21 March).
He said the United States is committed to working with Bangladesh to eliminate corruption, to enable Bangladeshi citizens to enjoy lives of dignity and inviting more international trade and foreign investment.
"We support initiatives that help Bangladeshi businesses meet international standards and regulations, making them more competitive in the global market."
By promoting ethical business practices, a more level playing field can be created for businesses of all sizes and encourage more foreign investment, said Peter Haas.
Bangladesh has many advantages that potential investors would find attractive, he said, adding, "But as American business leaders tell me: multi-national firms have options on where they invest."
He said those will choose whichever country has the lowest levels of corruption, the fewest bureaucratic obstacles, the greatest respect for rule of law, and the best logistics infrastructure for their business.
So, if Bangladesh can attract more investment only by assuring citizens and investors that corruption is less prevalent here than in other markets, he said.
The US Agency for International Development, USAID, has partnered with Bangladesh's Registrar of Joint Stock Companies to launch an online registration process for new businesses. This makes registering new businesses more transparent, faster, and more affordable.
The USAID has also worked with the Bangladesh National Board of Revenue to establish Authorized Economic Operators. This has empowered the private sector, instead of the government, to release shipments at ports.
As a result, the process has become more transparent and raised the level of trust between the private sector and the government.
The US Department of Commerce's Commercial Law Development Program (CLDP) works with the Private Public Partnership Authority Bangladesh to conduct workshops to improve the legal and business environment of Bangladesh.
The CLDP also works with Dhaka North City Corporation (DNCC) to improve municipal governance by improving fiscal transparency. Under this program, the CLDP brought a DNCC delegation, including the mayor, to Miami in January.
The US Department of Justice trains investigators and attorneys in the Anti-Corruption Commission on such topics as how to investigate and prosecute money laundering, how to use electronic evidence, and how to investigate financial crimes.
It has also fostered a relationship between Bangladesh's Financial Intelligence Unit and the International Anti-Corruption Coordination Centre.
The United States is committed to holding corrupt officials accountable for their actions. This can take various forms, said US Ambassador Peter Haas.
South Asian Index drops on the outgoing week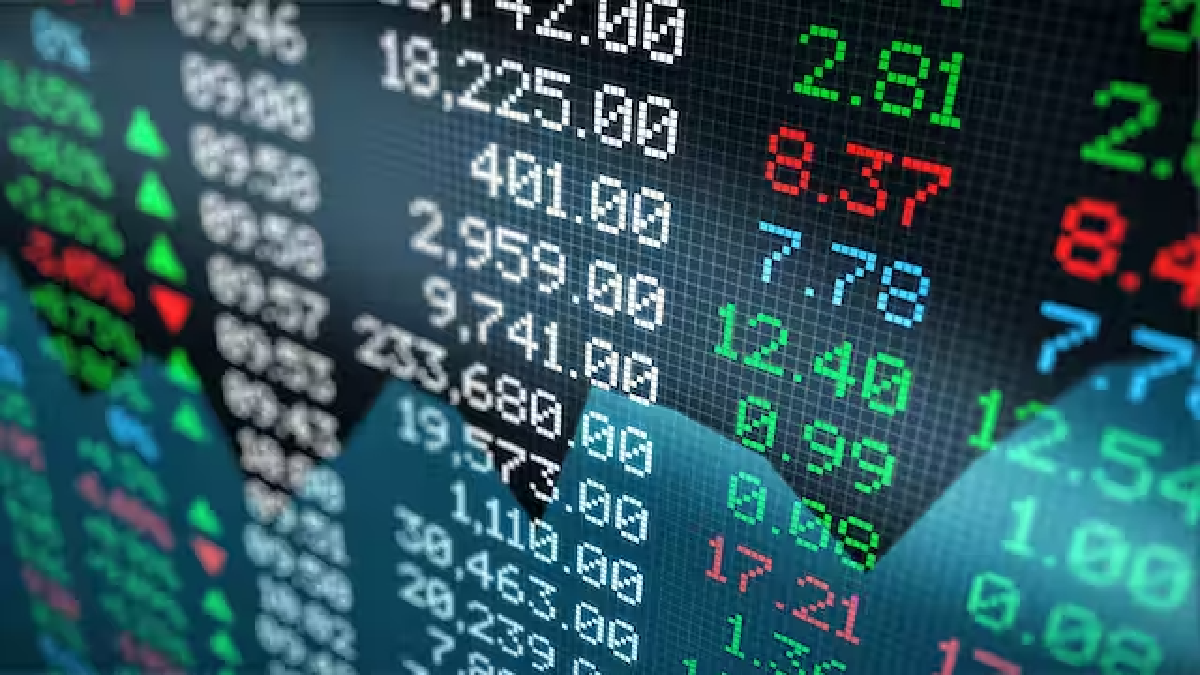 South Asian Stock Markets dropped last week. Among them, the biggest fall was in the stock markets of India and Pakistan.
A review of South Asian markets shows that India's Bombay Stock Exchange (BSE) index BSE Sensex has dropped 1,146 points during the week. At the end of the week, the index stood at 57,989 points. On the other hand, the Nifty-50 index of the country's National Stock Exchange dropped by 312 points last week. At the end of the week, the index stood at 17,412 points.
Pakistan Stock Exchange Index 'KSE 100' lost 464 points last week. After a week of losing, the index settled at 41,329 points.
On the hand The Sri Lankan stock market hiked, the Colombo Stock Exchange index 'ASPI' gained 64 points in a week. After a week the index settled at 9,670 points.
Bhutan's stock market index 'BSI' hiked by 21 point and the index stood at 1,104 points throughout the whole week. Nepal's 'NEPSE' lost  69 points last week, as the index stands at 1,933 points.
BIDA, LABCCI signed MoU to boost trade and investment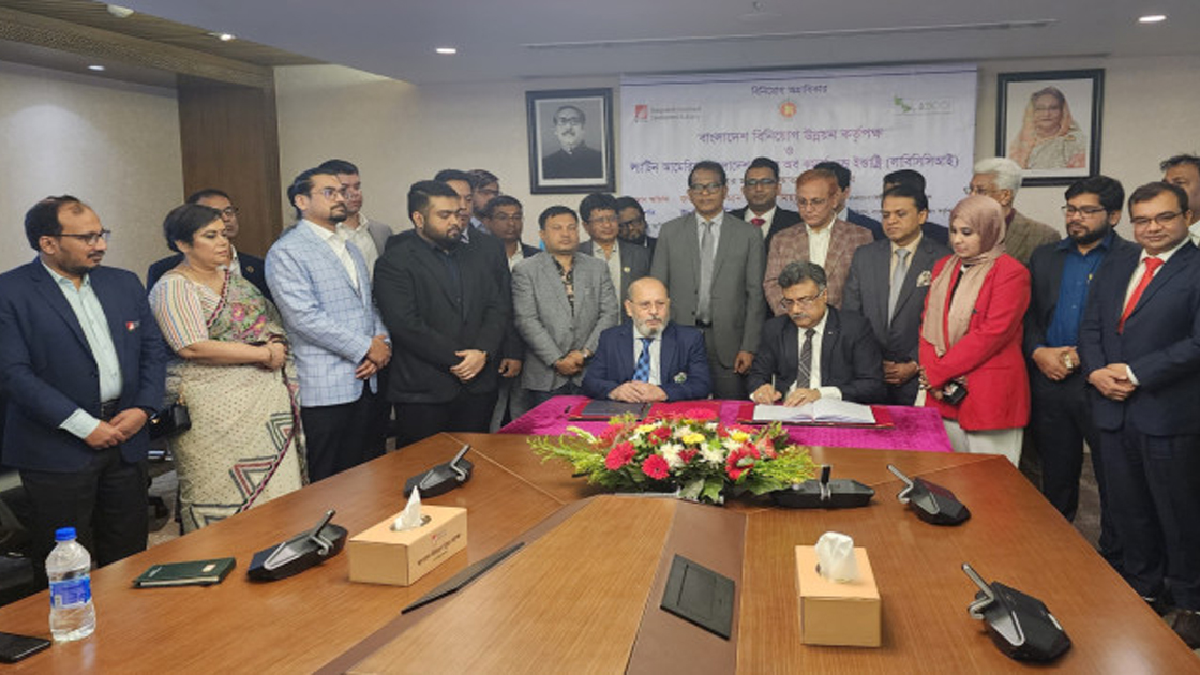 LABCCi: The Latin America-Bangladesh Chamber of Commerce and Industry signed a Memorandum of Understanding (MoU) with Bangladesh Investment Development Authority (BIDA) to boost trade and investment between Bangladesh and Latin America.
Bida Executive Chairman (Senior Secretary) Lokman Hossain Miah attended as the chief guest at the MoU signing ceremony held at the Bida office in the capital on Wednesday (15 March).
LABCCI President Md Anwar Shawkat Afser and Bida Marketing and Communication Executive Member (Additional Secretary) Md Matiur Rahman signed the MoU on behalf of their respective sides.
At the ceremony, the Brazilian Embassy in Dhaka Commercial Specialist Nahid Ferdousi assured that Brazil is very much interested in tying up with Bangladesh in all aspects.
Md Anwar Shawkat Afser said that a new era has been started by the MoU signing ceremony.
"LABCCI now got the affiliation from the Prime Minister's Office of Bangladesh, Bida. Now business societies from Latin American countries may get more confidence to invest and trade in Bangladesh through the collaboration of LABCCI," he said.
The LABCCI president highlighted the upcoming event "Bangladesh Investment B2B (Business to Business) Event in Latin America 2023" which will be jointly organised by Bida, DBCCI and LABCCI in the Netherlands, Belgium, Luxembourg, Argentina and Brazil on 6-17 March 2023.
Representatives from the ministries of foreign affairs and commerce, Bida, Beza, Hi-Tech Park Authority and high-profile Bangladeshi and European businessmen will participate in the mega event.
Salman Fazlur Rahman, private industry and investment advisor to the prime minister, will lead the delegation in the Netherlands, Belgium, Luxembourg, Argentina and Brazil.
Bida Executive Chairman Lokman Hossain Miah assured full support for this delegation, saying that the present government led by Prime Minister Sheikh Hasina created a friendly environment for businessmen as EPZs will provide a safe zone for foreign investors in Bangladesh.
In the last 15 years, Bangladesh's economy has changed dramatically. People's incomes have increased and their lives have improved. By 2027, another 3.5 million people will enter the middle class, he added.
"Bangladesh is not only a huge domestic market of 17 crore people, but with proper investment, the consumer market of about 300 crores in South Asia including India and China can be accessed from here," said the Bida executive chairman, adding that Bangladesh is one of the top safe investment destinations in the world.
He appreciated the LABCCI board of directors for their initiative to attract FDI from the Latin America region as well as from Europe.