China doubles down on coal as energy crunch bites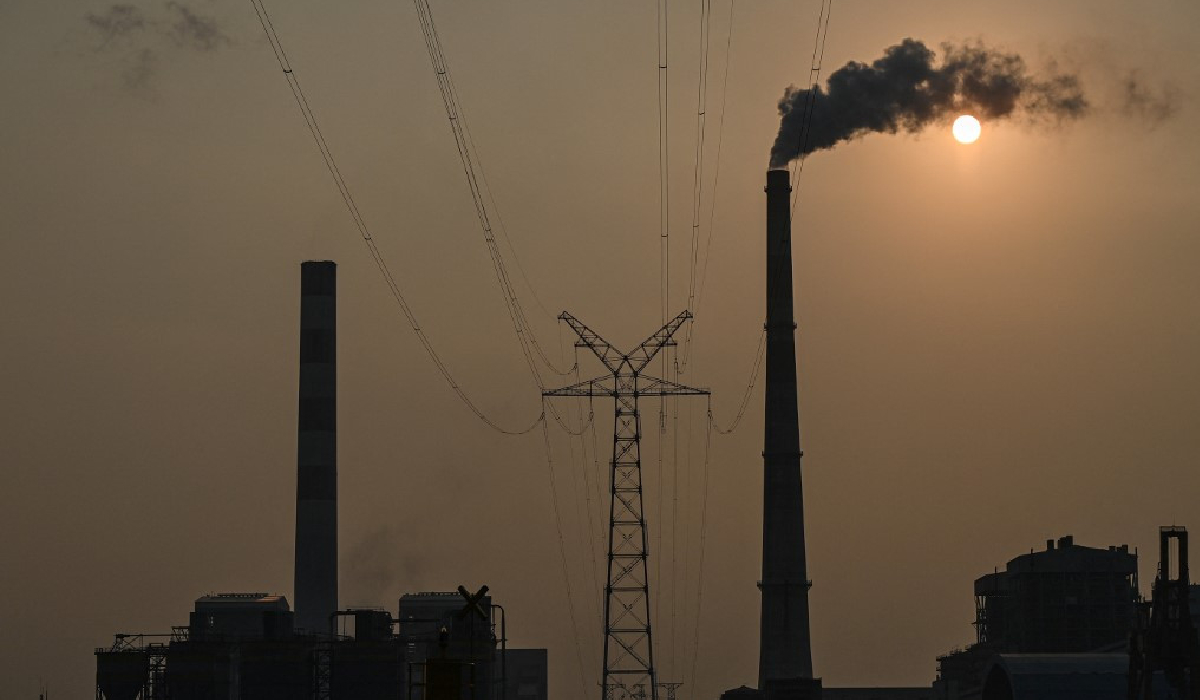 China has stepped up spending on coal in the face of extreme weather, a domestic energy crunch and rising global fuel prices, raising concerns Beijing's policies may hinder the fight against climate change.
The country is the world's biggest emitter of the greenhouse gases driving global warming, and President Xi Jinping has vowed to reduce coal use from 2026 as part of a broad set of climate promises.
Beijing has committed to peaking its carbon emissions by 2030 and achieving carbon neutrality by 2060.
Overall carbon emissions in China have fallen for four consecutive quarters on the back of an economic slowdown, research reported by climate monitor Carbon Brief showed in early September.
But at the same time, slowing growth has led authorities to rely on smokestack industries in an effort to boost the economy.
The push to shore up coal power which still makes up most of China's energy supply has alarmed analysts who warn that it will make an eventual transition to a renewables-dominated energy mix more difficult.
Spooked by an energy shortage last autumn, Chinese authorities in spring ordered coal producers to add 300 million tonnes of mining capacity this year the equivalent of an extra month of coal production for the country.
In just the first quarter of 2022, regulators endorsed the equivalent of half the entire coal-fired power plant capacity approved in 2021, according to Greenpeace.
Inefficiencies
Authorities have also burned and mined more coal in recent weeks in order to meet increased air conditioning demand and make up for shrunken hydropower dams during China's hottest-ever summer.
Premier Li Keqiang in June called for "releasing advanced coal capacity, as much as possible, and implementing long-term coal supply".
The independent Climate Action Tracker warns that even the "most binding" climate targets laid out by Beijing would be in line with global warming of between three and four degrees Celsius before the end of the century well above the Paris Agreement's goal to limit global warming to 1.5C.
To meet that goal, it said, China would "need to reduce emissions as early as possible and well before 2030" as well as "decrease coal and other fossil fuel consumption at a much faster rate than currently planned".
Beijing's unwillingness to let go of coal stems partly from inefficiencies in its power grid that prevent surplus energy from being transported across regions.
Coal and gas give local officials a ready source of energy and are, in practice, "the only way for local officials to avoid power shortages", energy researcher Lauri Myllyvirta wrote in a Carbon Brief report.
'Politically crucial year'
China has made real progress in building up renewable energy capacity.
The current operating solar capacity in the country accounts for nearly half the global total, according to San Francisco-based non-governmental organization Global Energy Monitor (GEM).
But unlike wind or sunlight, stockpiles of coal and gas can be held for long periods of time and deployed as needed, giving local authorities a sense of security.
Yet, building more coal facilities means less focus on fixing problems with the grid, Myllyvirta said in comments to AFP, warning plant owners would be motivated to "slow down the transition as they will have an interest in making use of their brand-new assets".
At the same time, the central government wants to "avoid large-scale blackouts, which we witnessed last winter in the northeastern provinces, in this politically crucial year for Xi", Byford Tsang, senior policy adviser at climate think-tank E3G, told.
President Xi is expected to secure an unprecedented third term in power at a major Communist Party meeting next month.
Tsang said skyrocketing international energy prices driven by the Russian invasion of Ukraine also pushed Beijing to shore up domestic coal production, pointing to a 17.5pc drop in coal imports in the first half of this year compared to a year earlier.
Expanding coal capacity as a quick fix, however, goes against "immediate annual cuts in coal use that the UN and leading research organizations have called for", GEM analysts said.
GEM said all of China's proposed new mines could together emit as much as six million tonnes of greenhouse gas methane each year once operational. That is roughly equivalent to the annual methane emissions of Austria, according to World Bank data.
"The more coal China builds now, the harder it becomes to finance and deliver renewable energy projects later," Wu Jinghan, climate and energy project leader for Greenpeace East Asia, told AFP.
"The longer we wait to transition, the steeper the transition pathway becomes," Wu said. "That means more disruptive and higher risk, financially and environmentally."
'BD can attract more investment if they assure less corruption than other markers'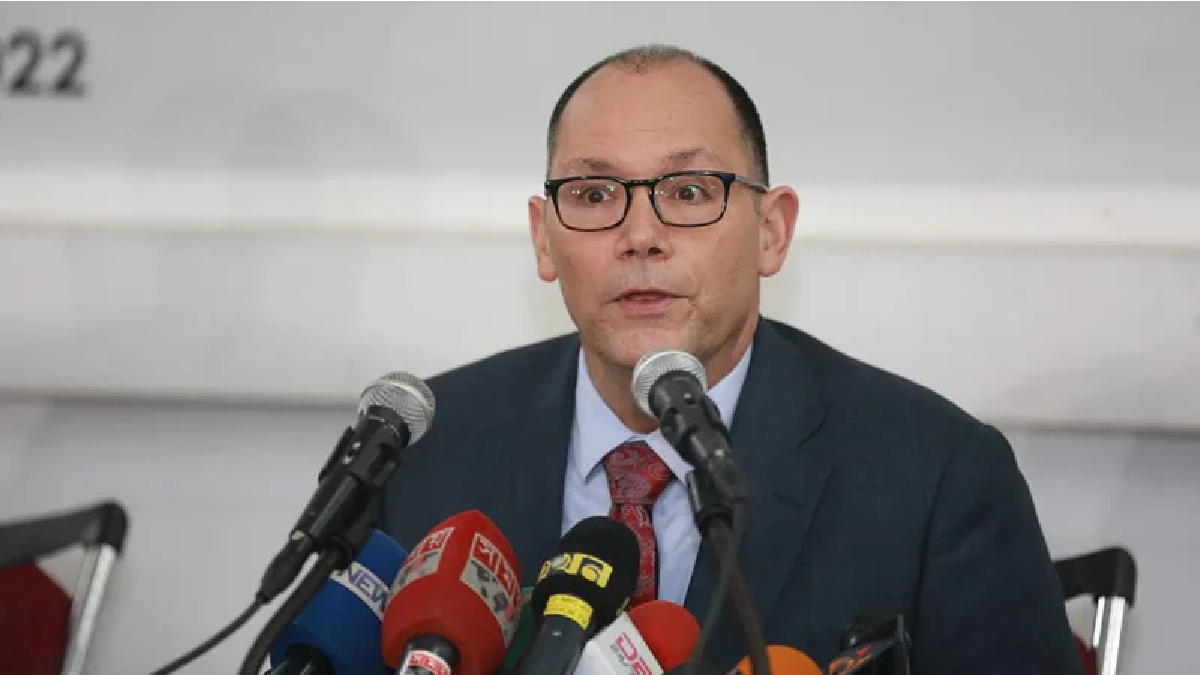 If Bangladesh can assure US citizens and investors that corruption is less prevalent here than in other markets, it will likely attract more investment, said US Ambassador Peter Haas.
"Corruption is a parasite that feeds on the resources of a society and drains it of its strength. It can devastate every level of business and government," the ambassador said during the "Call to Action Against Corruption Summit" held at the Pan Pacific Sonargaon Hotel in Dhaka on Tuesday (21 March).
He said the United States is committed to working with Bangladesh to eliminate corruption, to enable Bangladeshi citizens to enjoy lives of dignity and inviting more international trade and foreign investment.
"We support initiatives that help Bangladeshi businesses meet international standards and regulations, making them more competitive in the global market."
By promoting ethical business practices, a more level playing field can be created for businesses of all sizes and encourage more foreign investment, said Peter Haas.
Bangladesh has many advantages that potential investors would find attractive, he said, adding, "But as American business leaders tell me: multi-national firms have options on where they invest."
He said those will choose whichever country has the lowest levels of corruption, the fewest bureaucratic obstacles, the greatest respect for rule of law, and the best logistics infrastructure for their business.
So, if Bangladesh can attract more investment only by assuring citizens and investors that corruption is less prevalent here than in other markets, he said.
The US Agency for International Development, USAID, has partnered with Bangladesh's Registrar of Joint Stock Companies to launch an online registration process for new businesses. This makes registering new businesses more transparent, faster, and more affordable.
The USAID has also worked with the Bangladesh National Board of Revenue to establish Authorized Economic Operators. This has empowered the private sector, instead of the government, to release shipments at ports.
As a result, the process has become more transparent and raised the level of trust between the private sector and the government.
The US Department of Commerce's Commercial Law Development Program (CLDP) works with the Private Public Partnership Authority Bangladesh to conduct workshops to improve the legal and business environment of Bangladesh.
The CLDP also works with Dhaka North City Corporation (DNCC) to improve municipal governance by improving fiscal transparency. Under this program, the CLDP brought a DNCC delegation, including the mayor, to Miami in January.
The US Department of Justice trains investigators and attorneys in the Anti-Corruption Commission on such topics as how to investigate and prosecute money laundering, how to use electronic evidence, and how to investigate financial crimes.
It has also fostered a relationship between Bangladesh's Financial Intelligence Unit and the International Anti-Corruption Coordination Centre.
The United States is committed to holding corrupt officials accountable for their actions. This can take various forms, said US Ambassador Peter Haas.
South Asian Index drops on the outgoing week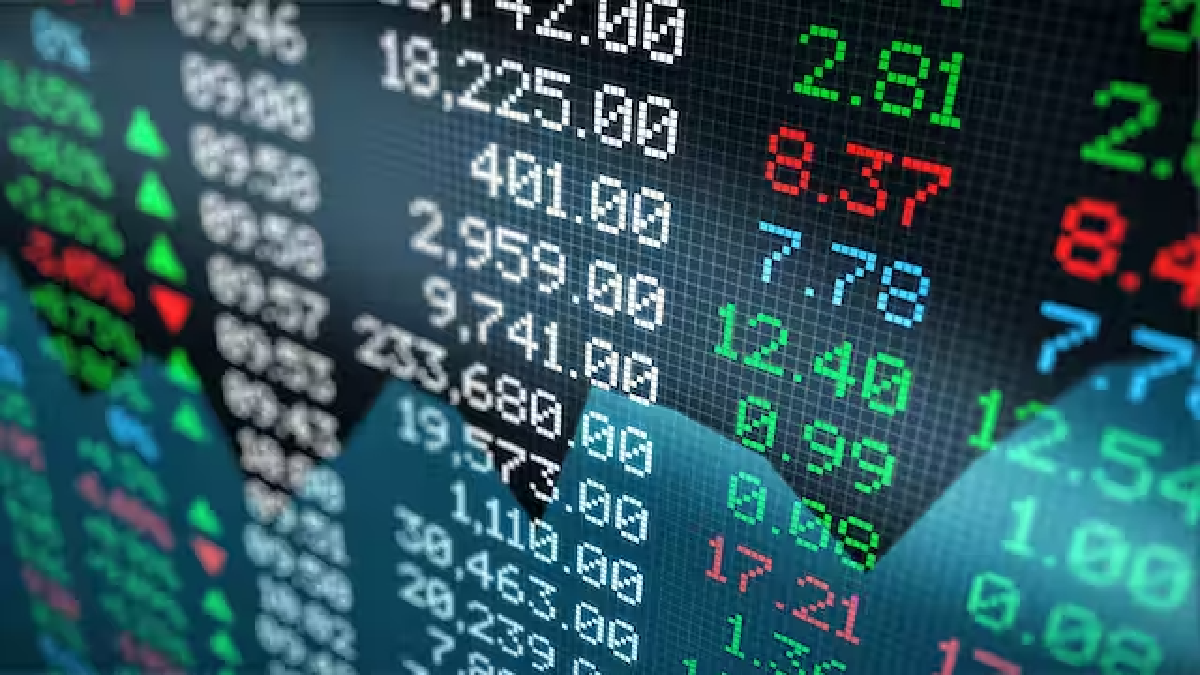 South Asian Stock Markets dropped last week. Among them, the biggest fall was in the stock markets of India and Pakistan.
A review of South Asian markets shows that India's Bombay Stock Exchange (BSE) index BSE Sensex has dropped 1,146 points during the week. At the end of the week, the index stood at 57,989 points. On the other hand, the Nifty-50 index of the country's National Stock Exchange dropped by 312 points last week. At the end of the week, the index stood at 17,412 points.
Pakistan Stock Exchange Index 'KSE 100' lost 464 points last week. After a week of losing, the index settled at 41,329 points.
On the hand The Sri Lankan stock market hiked, the Colombo Stock Exchange index 'ASPI' gained 64 points in a week. After a week the index settled at 9,670 points.
Bhutan's stock market index 'BSI' hiked by 21 point and the index stood at 1,104 points throughout the whole week. Nepal's 'NEPSE' lost  69 points last week, as the index stands at 1,933 points.
BIDA, LABCCI signed MoU to boost trade and investment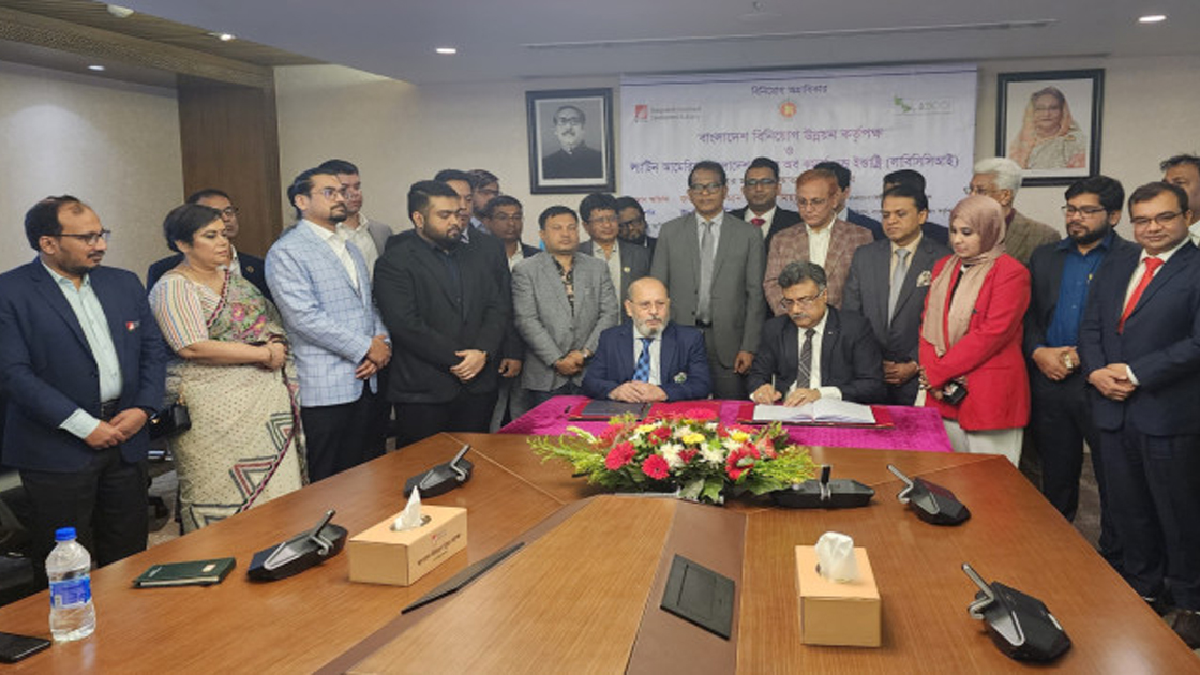 LABCCi: The Latin America-Bangladesh Chamber of Commerce and Industry signed a Memorandum of Understanding (MoU) with Bangladesh Investment Development Authority (BIDA) to boost trade and investment between Bangladesh and Latin America.
Bida Executive Chairman (Senior Secretary) Lokman Hossain Miah attended as the chief guest at the MoU signing ceremony held at the Bida office in the capital on Wednesday (15 March).
LABCCI President Md Anwar Shawkat Afser and Bida Marketing and Communication Executive Member (Additional Secretary) Md Matiur Rahman signed the MoU on behalf of their respective sides.
At the ceremony, the Brazilian Embassy in Dhaka Commercial Specialist Nahid Ferdousi assured that Brazil is very much interested in tying up with Bangladesh in all aspects.
Md Anwar Shawkat Afser said that a new era has been started by the MoU signing ceremony.
"LABCCI now got the affiliation from the Prime Minister's Office of Bangladesh, Bida. Now business societies from Latin American countries may get more confidence to invest and trade in Bangladesh through the collaboration of LABCCI," he said.
The LABCCI president highlighted the upcoming event "Bangladesh Investment B2B (Business to Business) Event in Latin America 2023" which will be jointly organised by Bida, DBCCI and LABCCI in the Netherlands, Belgium, Luxembourg, Argentina and Brazil on 6-17 March 2023.
Representatives from the ministries of foreign affairs and commerce, Bida, Beza, Hi-Tech Park Authority and high-profile Bangladeshi and European businessmen will participate in the mega event.
Salman Fazlur Rahman, private industry and investment advisor to the prime minister, will lead the delegation in the Netherlands, Belgium, Luxembourg, Argentina and Brazil.
Bida Executive Chairman Lokman Hossain Miah assured full support for this delegation, saying that the present government led by Prime Minister Sheikh Hasina created a friendly environment for businessmen as EPZs will provide a safe zone for foreign investors in Bangladesh.
In the last 15 years, Bangladesh's economy has changed dramatically. People's incomes have increased and their lives have improved. By 2027, another 3.5 million people will enter the middle class, he added.
"Bangladesh is not only a huge domestic market of 17 crore people, but with proper investment, the consumer market of about 300 crores in South Asia including India and China can be accessed from here," said the Bida executive chairman, adding that Bangladesh is one of the top safe investment destinations in the world.
He appreciated the LABCCI board of directors for their initiative to attract FDI from the Latin America region as well as from Europe.