BNP wants to destabilise country, not election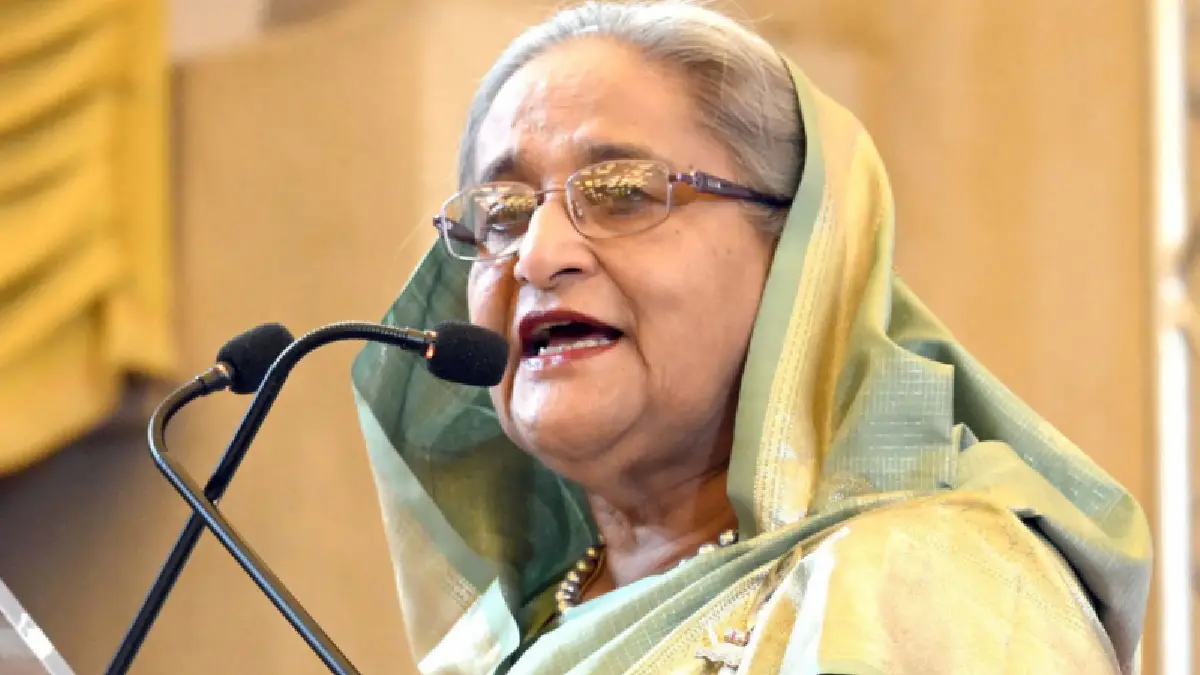 Sheikh Hasina, the Prime Minister of Bangladesh, has accused the opposition party, BNP, of attempting to destabilize the country instead of wanting a fair election. Addressing a community event in Rome, where she attended the UN Food Summit, she emphasized that the election would be conducted in accordance with the constitution. She claimed that BNP is aware that the people will not vote for them due to their history of vote-rigging and violent activities, including arson and killing of innocent people.
The Prime Minister expressed her concern about the BNP's intentions, asserting that they are not interested in the welfare of the people but rather aim to exploit the country's instability for their benefit. She urged everyone to stand united against this "evil" force and safeguard Bangladesh from their disruptive plans. Emphasizing the need for her party, Awami League (AL), to remain in power, she sought votes for the 'boat' symbol in the upcoming general election, aiming to continue building a Smart Bangladesh.
Touching upon the recent imposition of sanctions on RAB officials and visa restrictions by the USA, she expressed bewilderment at the actions taken against those who have combated terrorism and militancy in the country. The Prime Minister warned against external forces attempting to interfere in Bangladesh's affairs and stressed the importance of unity among the people.
Furthermore, she urged Bangladeshi expatriates to send remittances through legal channels and encouraged foreign investment, particularly in the ICT, food processing, and small industries sectors. She also advised expatriates to abide by the laws of their host countries and discouraged illegal migration for overseas job opportunities.
Highlighting the importance of agriculture amid the global situation, Sheikh Hasina urged families and relatives in Bangladesh to utilize all available land for food production. She also highlighted her government's efforts to improve the food storage system.
The Prime Minister proudly showcased her government's achievements in various sectors and the significant progress made by the country since 2009.

High Commissioner Cooke: UK Advocates for Democratic Transparency in Bangladesh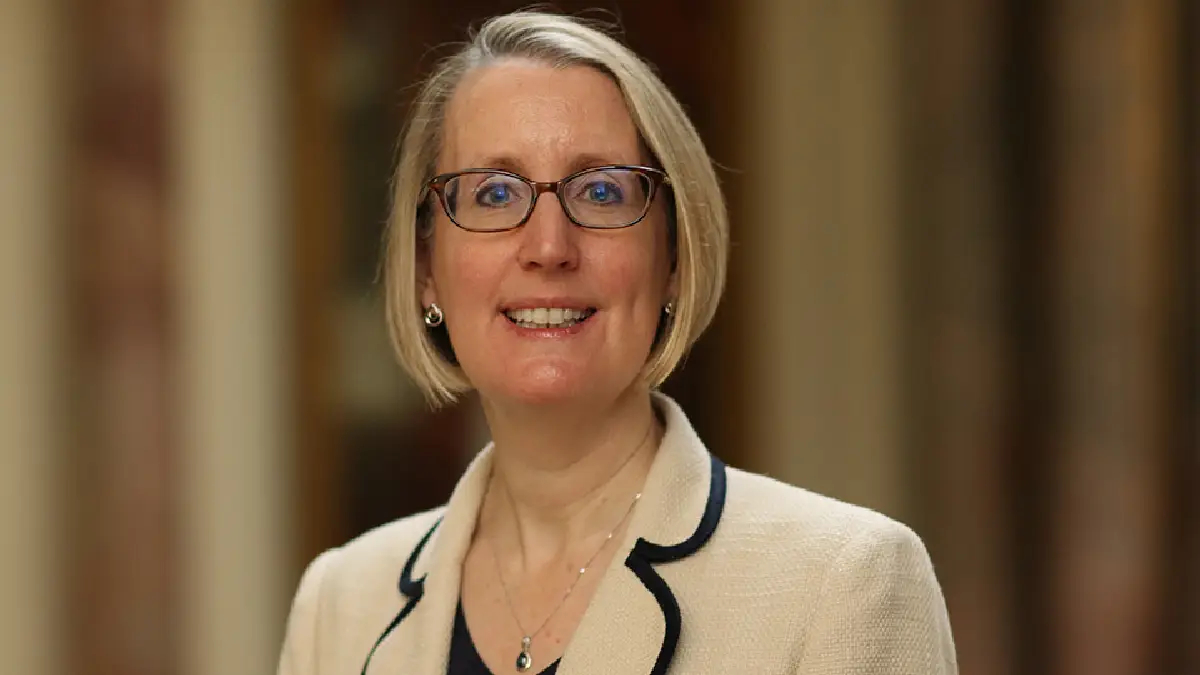 British High Commissioner Sarah Cooke has affirmed the United Kingdom's unwavering support for upholding democratic processes in Bangladesh, ensuring citizens' transparent and inclusive exercise of their democratic rights. This assertion followed an inaugural meeting between the British High Commissioner to Bangladesh and the Chief Election Commissioner (CEC) on August 27.
During the meeting, High Commissioner Cooke emphasized the UK's steadfast backing for free, equitable, participatory, and peaceful elections within Bangladesh. This commitment aims to empower citizens to actively shape their nation's future.
High Commissioner Cooke stated, "Our discussion was productive and introductory. The UK advocates for free, fair, participatory, and peaceful elections in Bangladesh, enabling citizens to exercise their democratic rights."
Central to the conversation was the pivotal role played by strong and independent institutions in safeguarding the electoral process's integrity. The British envoy underlined the importance of media and civil society in upholding democratic values, fostering transparency, and facilitating informed choices by voters.
Chief Election Commissioner Kazi Habibul Awal, speaking after the meeting, shared that a range of topics, including the upcoming election, were discussed. He conveyed High Commissioner Cooke's optimism for a just electoral process, expressing similar confidence in the election's fairness and transparency.
Throughout the dialogue, the roles of diverse stakeholders, including media and election observers, were comprehensively explored. CEC Habibul Awal highlighted the emphasis on transparency, with a focus on seeking impartial support from observers and the media.
Addressing concerns about the use of motorcycles, CEC Habibul Awal acknowledged the logical demand from the media for logistical support, particularly for election coverage.
Responding to the envoy's concerns, he said, "While there are worries about potential misuse of motorcycles and undue influence, the demand itself is reasonable as motorcycle usage is essential for covering electoral activities. We're reviewing the matter and will adjust our policies accordingly."
CEC Habibul Awal relayed that High Commissioner Sarah Cooke expressed hope for a participatory and credible election. He emphasized the significance of polling agents in maintaining order and preventing malpractice within polling stations. CEC Habibul Awal outlined plans to sensitize polling agents, a proactive measure aimed at curbing irregularities during the electoral process.
Former PM Imran Khan Arrested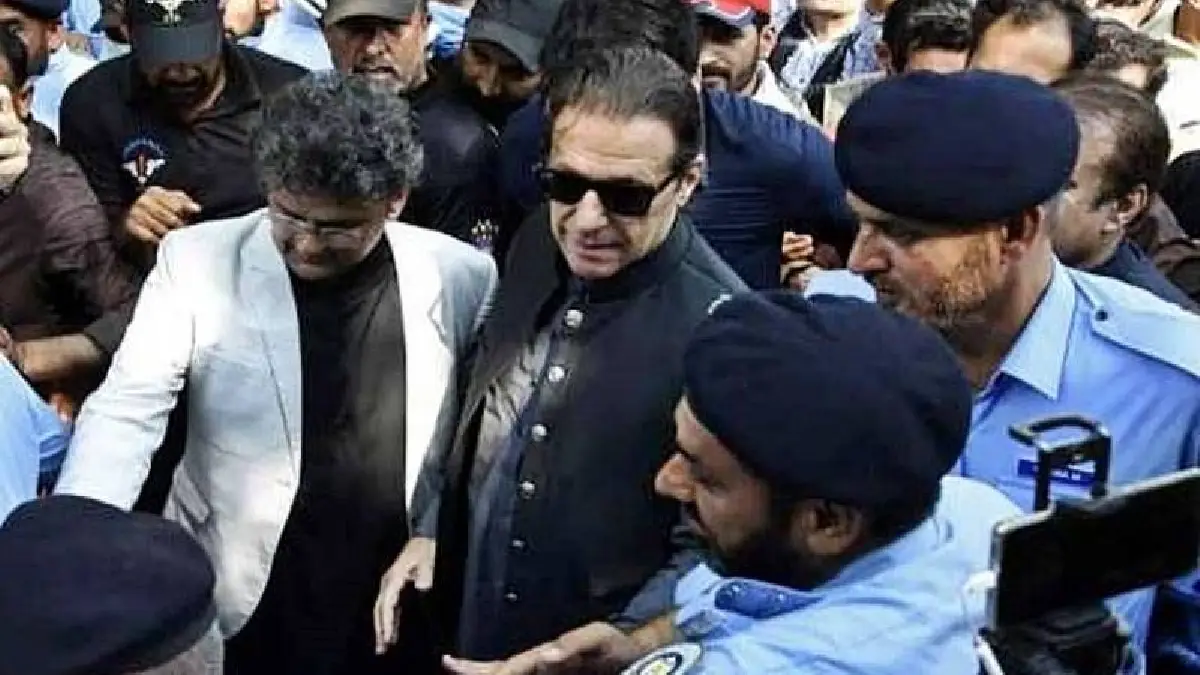 Former Pakistani Prime Minister Imran Khan Arrested in Lahore, Faces Political Ban After Conviction in Asset Concealment Case
In a significant development, the renowned opposition leader and former Prime Minister of Pakistan, Imran Khan, was arrested at his residence in Lahore on Saturday. This marks the second time this year that he has been detained. The arrest came shortly after a court found him guilty in an asset concealment case, leading to a prison sentence that could potentially bar him from participating in politics. The court in Islamabad issued the arrest warrant, prompting swift action by the Lahore police to transfer Imran Khan to the capital city.
The conviction deals a fresh blow to Khan's ambitions of returning to power, as he has been entangled in a series of over 150 legal cases, including charges of corruption, terrorism, and incitement to violence during the deadly protests in May. These protests saw his followers attacking government and military properties across the nation.
PM says Opposition Allowed to Protest, But Arson Violence Unacceptable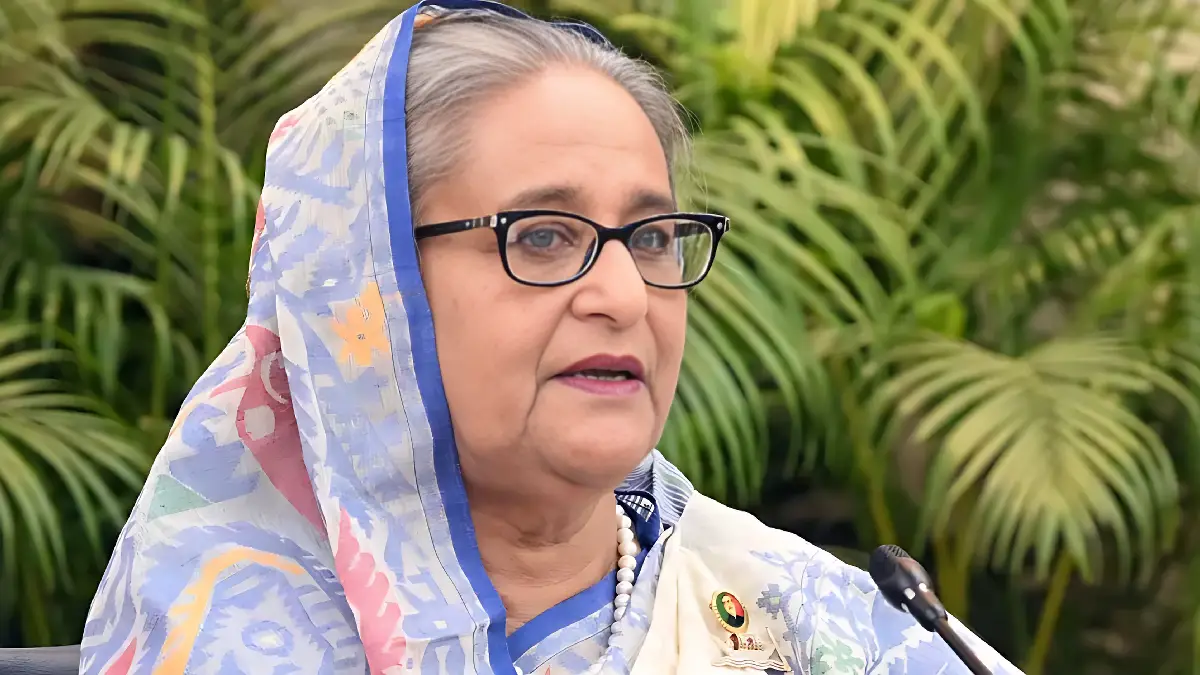 Prime Minister Sheikh Hasina declared her government's stance on opposition movements while addressing the 'Bangabandhu Public Administration Award (BPAA)-2023' ceremony at the Osmani Memorial Auditorium in the city. The Prime Minister made it clear that her government does not object to any peaceful movements or struggles by opposition parties; however, she emphasized that no acts of arson violence will be tolerated.
During the award-giving ceremony, where 28 officials and two government departments were honored for their outstanding contributions on National Public Service Day, Sheikh Hasina reaffirmed her commitment to maintaining peace and security in the country. She warned against any attempts to disrupt the nation's progress and stated that her government will not allow anyone to jeopardize the welfare of the people.
Addressing administrative officials and employees, the Prime Minister encouraged them not to be afraid of peaceful protests as long as the people support her government. She expressed her desire to see a joyful and smiling workforce and highlighted the importance of maintaining morale and strength to overcome life's challenges. Sheikh Hasina expressed her belief that with this determination, Bangladesh will continue to progress.
The Bangabandhu Public Administration Award (BPAA) was introduced in 2016 to recognize and encourage the efficiency, mindfulness, and innovative efforts of officials in the public administration across various sectors. The award ceremony, which usually takes place on July 23, was delayed this year due to the Prime Minister's official visit to Italy.
Each recipient of the BPAA received a gold medal weighing 15 grams and a certificate with a state monogram as prizes. Individual contributions were rewarded with Tk 2 lakh, while team contributions received Tk 5 lakh.
State Minister for Public Administration Farhad Hossain, Chairman of Parliamentary Standing Committee on Public Administration Ministry HN Ashequr Rahman, and Cabinet Secretary Mahbub Hossain also spoke at the event, emphasizing the importance of recognizing and motivating exceptional public service.
The Prime Minister's remarks come in the context of heightened political activities and opposition movements in the country. As Bangladesh continues its journey of progress and development, the government's commitment to maintaining peace and democratic principles remains a top priority.