BB officials face show-caused for info leak on scams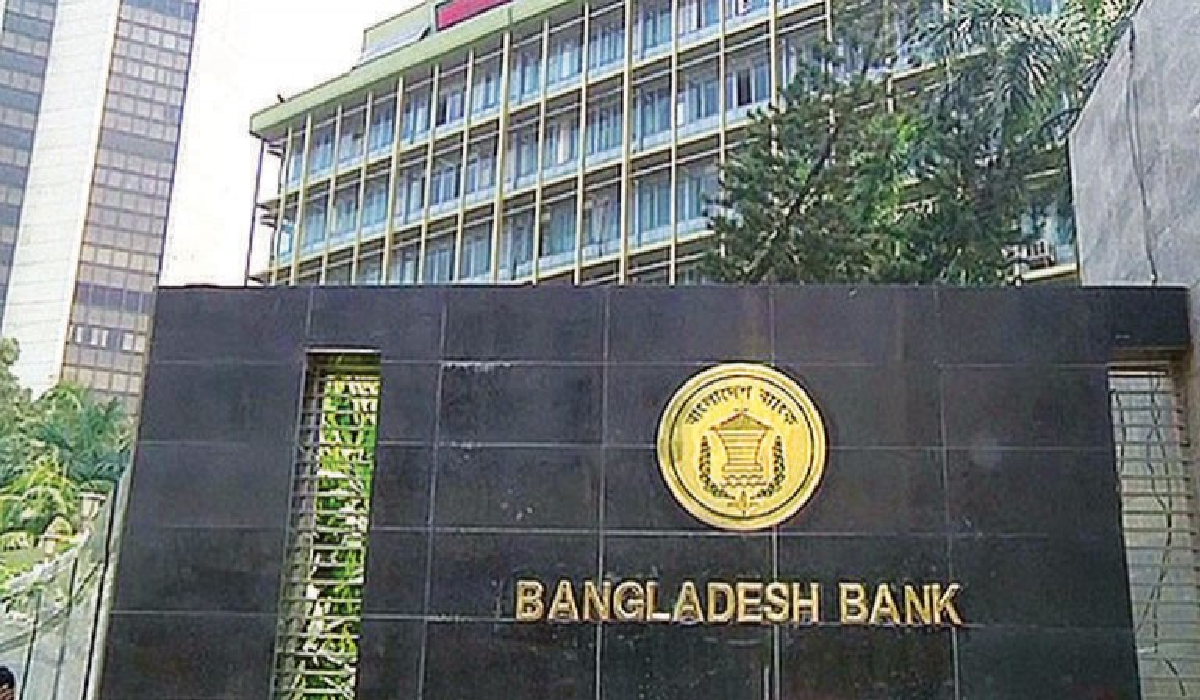 At least 10 officials of the Bangladesh Bank (BB), ranging from department joint directors to executive directors, have been served with show cause notices over media reports on the central bank, according to BB sources.
The notice held the officials responsible for "press leaks", according to multiple officials who have been served with the show cause notice.
They said an explanation has been sought as to why they shared the information with journalists.
"For around a month, senior officials have been summoning and scolding us whenever a report on the central bank gets published. They are threatening the staff to transfer or even firing from their posts," said one of the officials while talking to the news report on the condition of anonymity.
The official said the number of central bank staff who face the show cause notice is more than ten.
Subsequently, directors of three departments were served with show cause notices, according to BB sources. At the same time, a deputy governor scolded several officials after summoning them to his office.
The central bank quizzed several officials as a recent media report suggested the Social Islami Bank Limited fakes its 23pc defaulted loans to only 5pc, said central bank sources.
Recently, the central bank has banned journalists from some departments without prior permission. Officials of other departments are also avoiding the press.
"We have been instructed not to let any journalist in, let alone share any information with the press," An official of the Banking Regulation and Policy Department told on condition of anonymity.
"Even if we don't talk to reporters, they [senior officials] suspect us," added the official.
However, Bangladesh Bank spokesperson Serajul Islam said he was unaware of issuing such any show cause notice over media reports.
"Everyday journalists are coming to the Bangladesh Bank and collecting information. No one told me about such an incident," he said.

Bangladesh Records 9.49% Inflation in November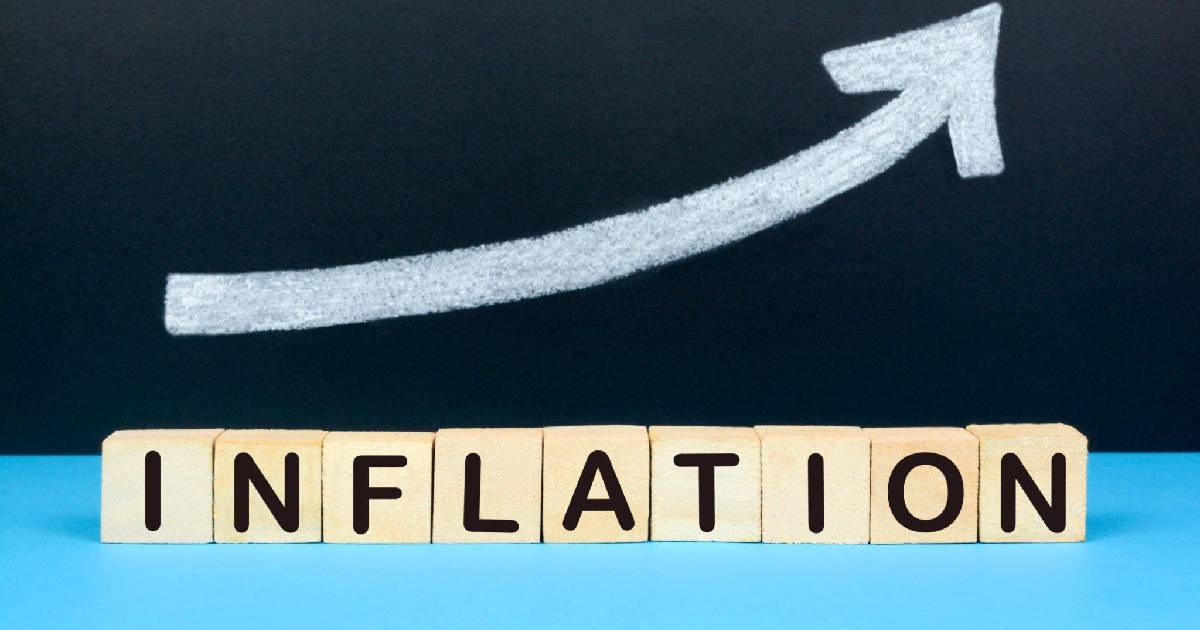 In November, the overall point-to-point inflation rate in the country exhibited a marginal decline to 9.49 percent, attributed primarily to decreases in both food and non-food inflation.
The monthly Consumer Price Index (CPI) released by the Bangladesh Bureau of Statistics (BBS) reported a general inflation rate of 9.93 percent in October. Specifically, food inflation decreased to 10.76 percent in November from 12.56 percent in October, while non-food inflation saw a slight dip to 8.16 percent from the 8.30 percent recorded in the previous month.
Breaking down the data, the rural areas experienced a slight decrease in the overall inflation rate to 9.62 percent in November, down from 9.99 percent in October. Similarly, urban areas witnessed a decline in the general inflation rate to 9.16 percent in November, compared to 9.72 percent in October.
The national wage index rate for November increased to 7.72 percent, showing a slight uptick from the 7.69 percent reported in October.
November Sees Dip in Bangladesh's Monthly Exports Despite Overall Growth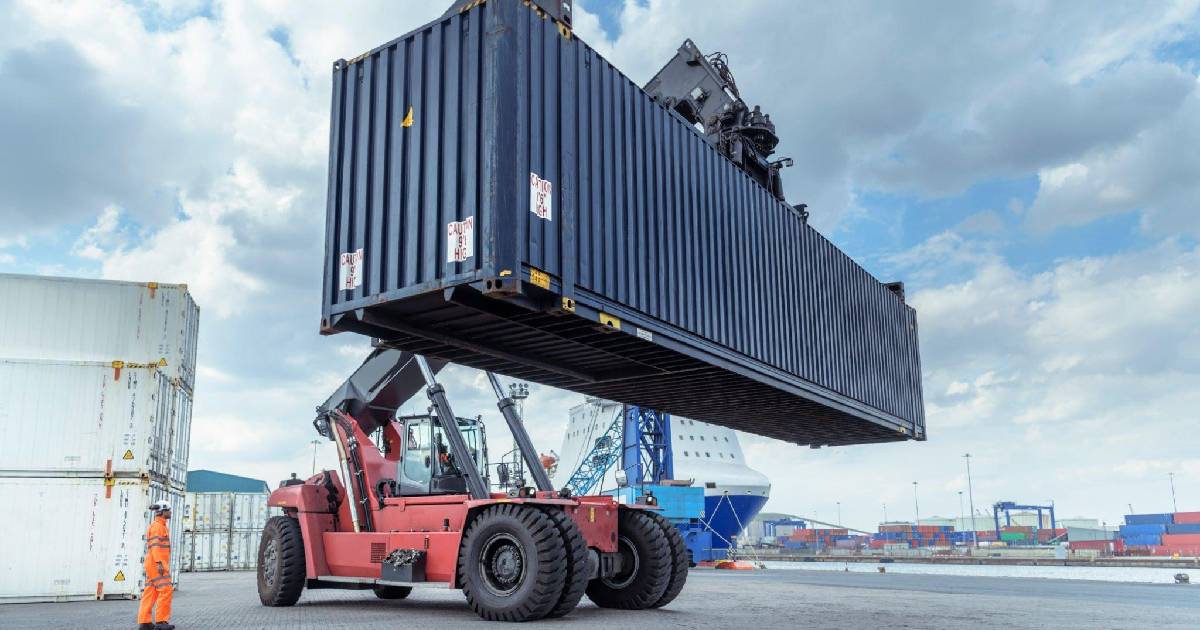 Export earnings for the current fiscal year (FY24) from July to November reached $22,232.28 million, marking a 1.30 percent growth compared to the same period last year, according to the latest data from the Export Promotion Bureau (EPB).
In the corresponding period of the previous fiscal year (FY23), export earnings amounted to $21,946.07 million. However, there was a notable decline in single-month export earnings for November, witnessing a 6.05 percent fall, reaching $4,784.81 million, as opposed to $5,092.56 million in November of the previous year.
The Ready-Made Garments (RMG) sector remained the primary contributor to export earnings during July-November, securing $18,835.65 million. Within this category, knitwear exports accounted for $10,989.42 million, followed by woven garments at $7,846.23 million.
Notable performances in other exportable categories during the July-November period include primary commodities at $601.42 million, agriculture products at $420.59 million, manufactured commodities at $21,630.86 million, plastic products at $92.60 million, leather and leather products at $427.02 million, jute and jute goods at $361.91 million, and specialized technologies [remaining text not provided].
Momen Urges Kosovo to Tap into Skilled Workforce & Import from Key Sectors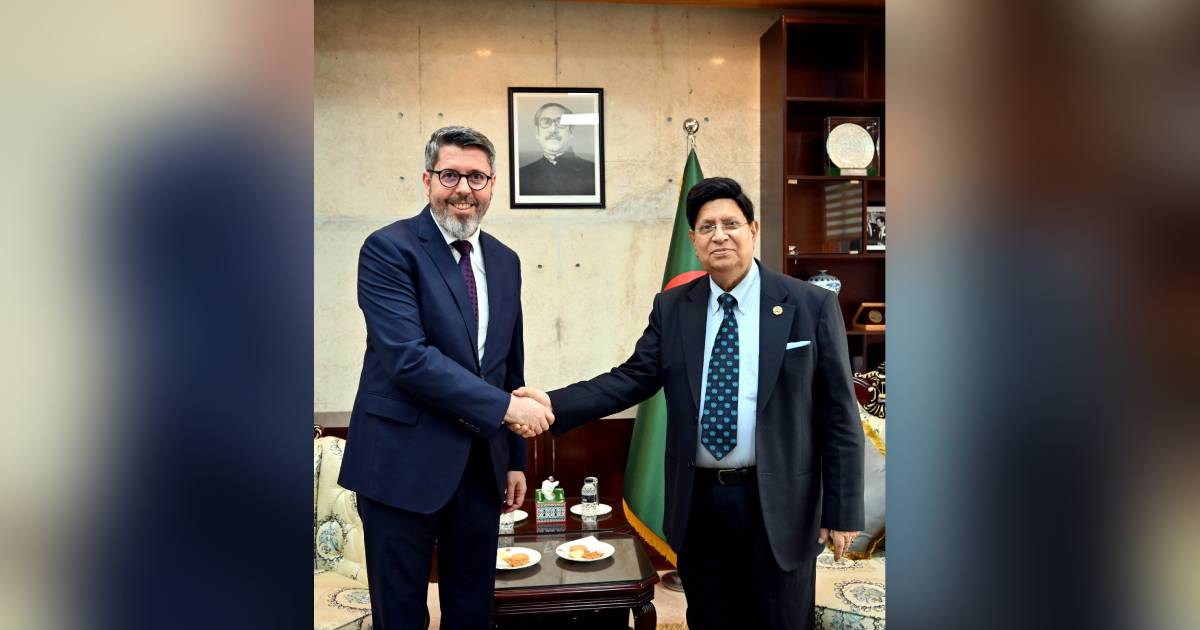 The Foreign Minister, in a meeting today with the outgoing Kosovo ambassador Güner Ureya, urged Kosovo to recruit skilled human resources and consider importing high-quality readymade garments and pharmaceuticals from Bangladesh. The ambassador paid a farewell call on the Foreign Minister at the foreign ministry this afternoon.
During the meeting, the Foreign Minister commended the ambassador for actively advancing bilateral relations and emphasized the importance of enhancing people-to-people contact for stronger mutual relations. The outgoing envoy, in turn, expressed appreciation for Bangladesh's progress and development across various sectors. Additionally, the envoy briefed the Foreign Minister on the shared interest of business communities in both Bangladesh and Kosovo to boost trade and investment between the two countries.
Discussions also encompassed topics such as women empowerment and the necessity of peace for sustainable development. The outgoing envoy lauded the people, culture, and the beauty of Bangladesh.