Joydebpur-Rangpur 2nd Smart Highways is set to introduce in Dec 2024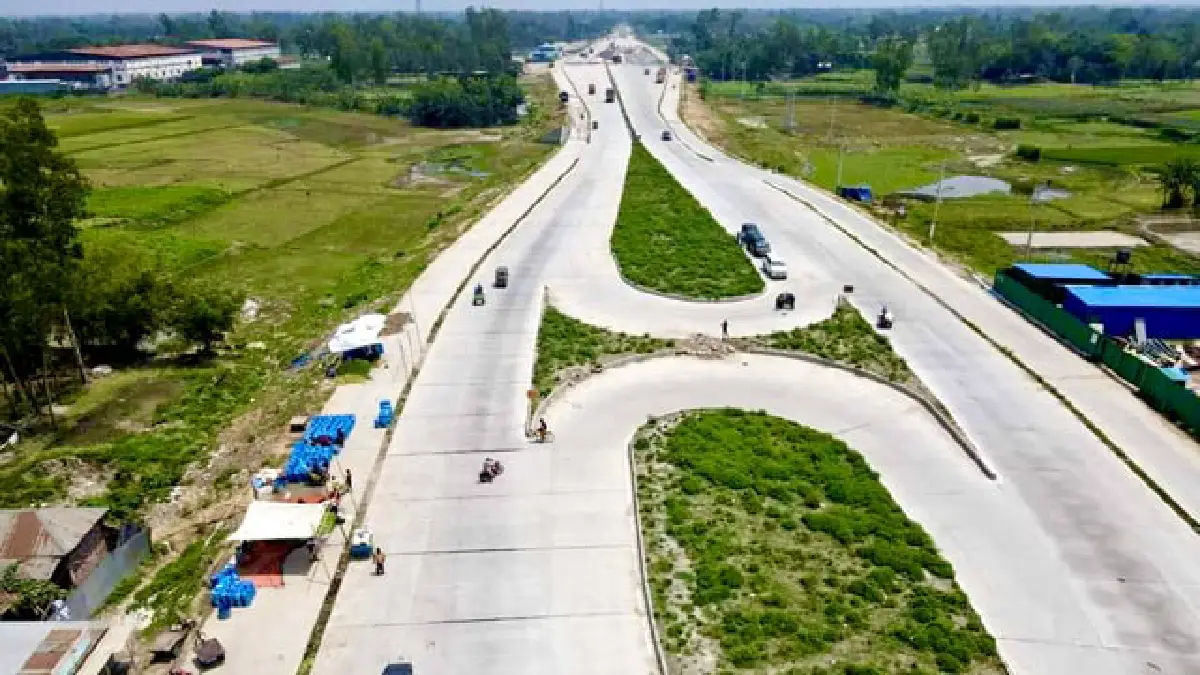 Bangladesh is set to inaugurate its first smart highway on the Dhaka-Mawa Expressway in December 2023, with plans for a second one connecting Joydebpur with Rangpur expected to be commissioned in December of the following year. The primary aim of these projects is to enhance road safety through the implementation of an Intelligent Transport System (ITS), featuring vehicle detection systems, surveillance cameras, automated number plate recognition cameras, speed detection mechanisms, and variable messaging signs.
The 38-kilometer Dhaka-Mawa Expressway will serve as the pilot project for the ITS and is being developed with the assistance of South Korea's KOICA under a Taka 126 crore plan. Meanwhile, work is underway to introduce this technology to the 250-kilometer Joydebpur-Rangpur highway, with support from the Asian Development Bank (ADB) involving a $15 million investment, with completion expected by December 2024.
The government's motivation behind implementing this technology is to detect vehicles exceeding speed and weight limits, ensuring road safety and holding violators accountable. These initiatives align with the nation's goal of advancing highway surveillance to match developed countries. The Joydebpur-Rangpur smart highway is part of a regional highway construction project under the South Asia Sub-regional Economic Cooperation (SASEC) framework, which includes Bangladesh, Bhutan, India, Maldives, Myanmar, Nepal, and Sri Lanka.
National Development Engineers (NDE), a Bangladeshi infrastructure firm, in collaboration with Chinese firm Fiber Home Telecommunication Technologies Co Ltd, is responsible for implementing the Joydebpur-Rangpur smart highway, while Bangladeshi IT firm National Tech has been awarded the contract for the Dhaka-Mawa Expressway.
The project envisions the establishment of a central Traffic Management Centre (TMC) in Mirpur, Dhaka, along with three regional TMCs in Tangail, Bogura, and Rangpur. These centers will monitor the entire highway through the ITS system, including a Vehicle Detective System (VDS) to detect accidents and other obstacles promptly. Surveillance cameras and Automated Number Plate Recognition (ANPR) Cameras will help identify traffic rule violators and those exceeding load and speed limits.
The technology will also include LED-enabled Variable Messaging Signs (VMS) on gantries along the highway to provide advance warnings of road hazards or diversions due to accidents. Additionally, a Weigh in Motion (WIM) system will be implemented at various points on the highway to prevent overloaded trucks, a common cause of accidents in Bangladesh.
To ensure strict compliance with load limits, three Axle Load Control Centres will be established at Pakulla in Tangail, Mahasthangarh in Bogura, and Islampur in Rangpur. Trucks exceeding permitted limits will not be allowed to exit these control stations.
In summary, the Intelligent Transport System (ITS) is poised to enhance road safety in Bangladesh by using advanced technology to detect and respond to traffic violations and accidents promptly. Such initiatives are essential to address the country's high rate of road accidents, often attributed to overloaded trucks.

PM Sheikh Hasina: Bangladesh Must Avoid Return to Era of Darkness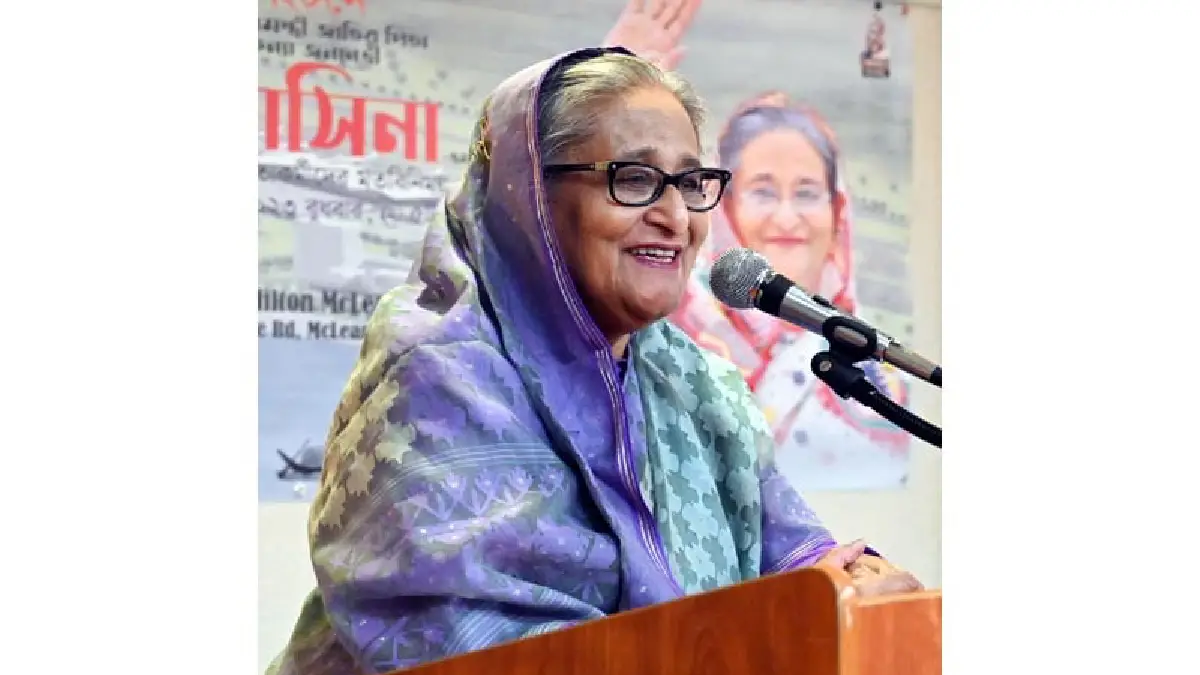 Prime Minister Sheikh Hasina issued a stark warning, suggesting that unless the ruling Awami League retains power, the country could regress into a state of darkness. She conveyed this message during a reception hosted by the US chapter of the Awami League at the Holiday Express Inn Hotel.
However, the Prime Minister expressed her confidence in the people of Bangladesh, stating that they would not want to return to such a bleak period. She referred to the 29 years under the BNP-Jamaat governments as an era of darkness during which little was done for the citizens except for the self-enrichment of the ruling clique.
She emphasized that the Awami League, since coming into power in 2009, has made significant strides in bridging the developmental gap created during those years of darkness. Bangladesh has achieved recognition as a developing country during this period, thanks to specific plans and a continued democratic process.
Prime Minister Hasina mentioned that her government is preparing for Bangladesh's journey as a developing nation, starting in 2026. To facilitate this journey, a committee has been formed, led by her principal secretary, to find ways to ensure development and prosperity. She reiterated her belief that if the Awami League remains in power, Bangladesh's path to becoming a developed nation will face no hindrances.
President Shahabuddin Encourages Youth to Embrace Modern Knowledge and Patriotism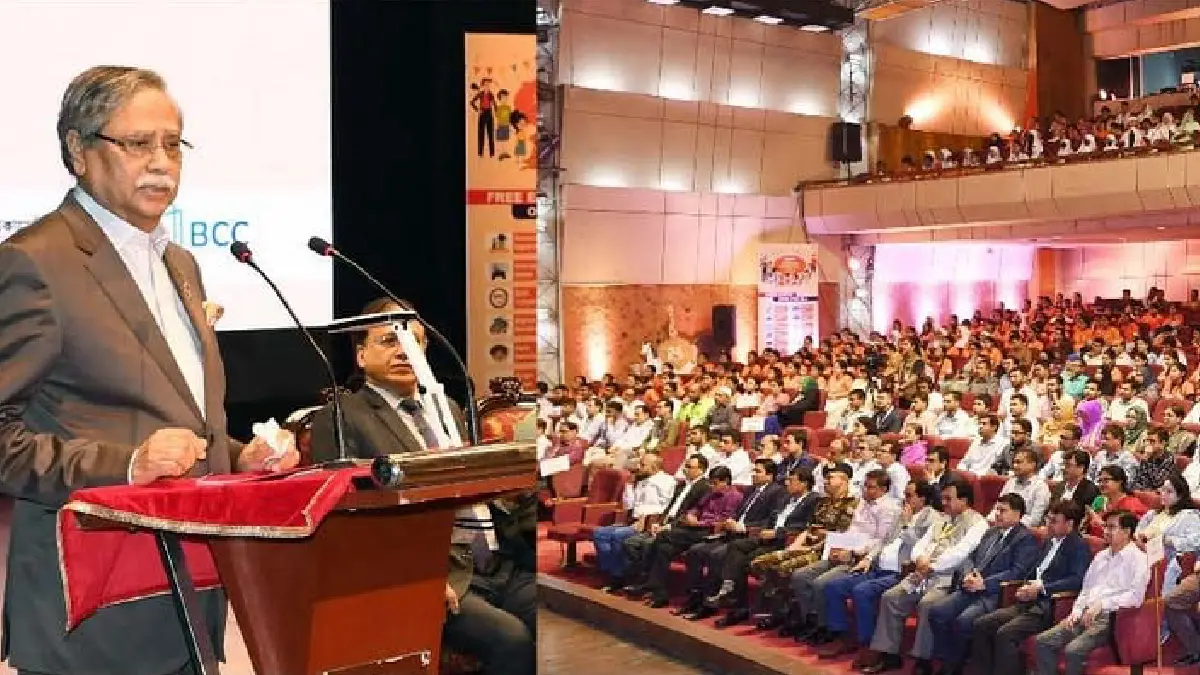 President Mohammed Shahabuddin delivered a call to action today, urging individuals from all political backgrounds and viewpoints to collaborate in furthering the country's ongoing development. He made these remarks during the opening of the "Smart Children Carnival 2023" at Bangladesh Shilpakala Academy in the capital.
During the festival's opening ceremony, President Shahabuddin emphasized the importance of not taking actions that might hinder the country's progress. He acknowledged the ever-advancing world and encouraged everyone to move forward with the utmost tolerance, mutual trust, and faith.
The President underscored the need to nurture children as "smart citizens," equipping them with efficiency, creativity, progressiveness, a non-communal mindset, and patriotism to contribute to the realization of a 'Smart Bangladesh' in the future.
Key figures including State Minister for Information and Communication Technology (ICT) Division Zunaid Ahmed Palak, State Minister for Primary and Mass Education Md Zakir Hossain, and various other officials and children representatives addressed the event.
President Shahabuddin outlined the national goal of establishing a 'Smart Bangladesh' by 2041, characterized by top-notch, world-class work and management based on smart technology. He encouraged the younger generation to embrace modern knowledge and apply it in their lives, emphasizing the importance of learning about Bangladesh's Liberation War and its founding leader, Bangabandhu Sheikh Mujibur Rahman.
Additionally, the President extended warm greetings and congratulations to Prime Minister Sheikh Hasina on her upcoming 77th birthday. He expressed his deep affection for all the children in the country and thanked the carnival's organizers, highlighting the event's role in fostering learning while enabling children to engage in sports, explore new technology, and make new friends.
President Shahabuddin urged local public representatives to provide necessary playgrounds for children who often spend excessive time using electronic devices, emphasizing the value of enriching knowledge beyond traditional textbooks. He emphasized that the country should be considered a family, and individuals should take the initiative to learn about their homeland.
The President also praised various development initiatives and the government's commitment to realizing Vision 2021, aiming for a developed, prosperous, and smart Bangladesh by 2041 in line with the dream of Bangabandhu Sheikh Mujibur Rahman.
Furthermore, President Shahabuddin participated in an audio-visual exhibition that offered insights into the envisioned 'Smart Bangladesh' in 2041.
Bangladesh Celebrates Prime Minister Sheikh Hasina's 77th Birthday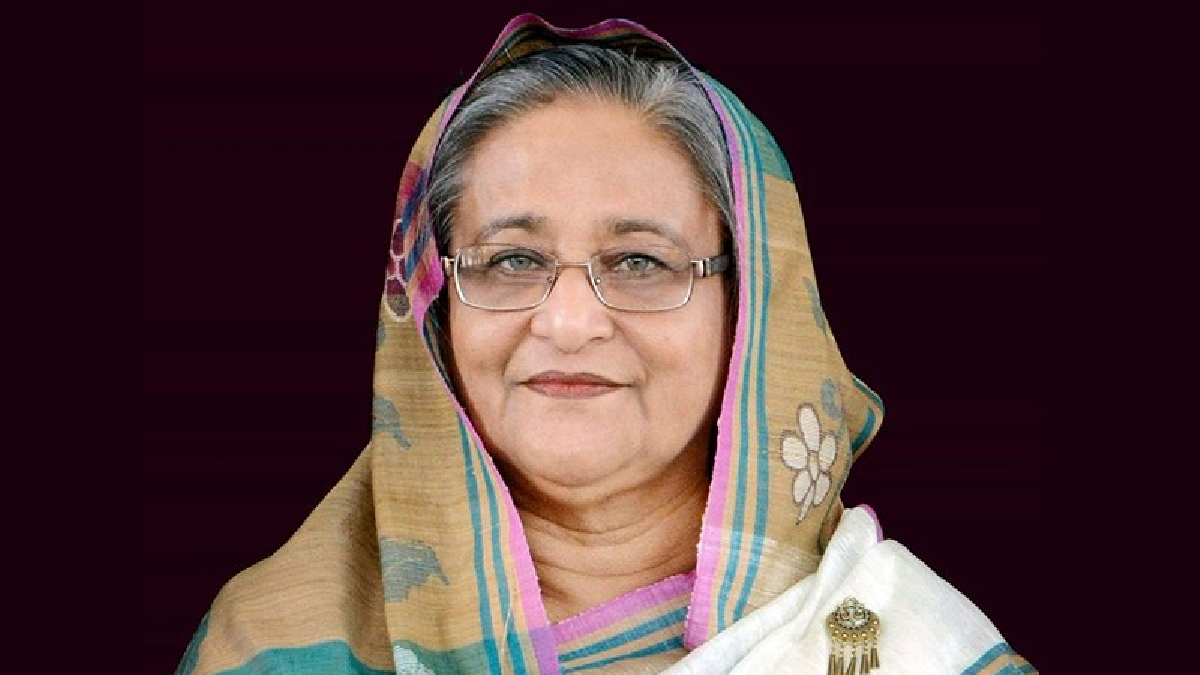 The nation will celebrate the 77th birthday of Prime Minister and Awami League (AL) President Sheikh Hasina today.
Born on September 28, 1947, in Tungipara, Gopalganj, Sheikh Hasina is the eldest of the five children of the Father of the Nation, Bangabandhu Sheikh Mujibur Rahman, and Bangamata Sheikh Fazilatun Nesa Mujib.
Currently, Prime Minister Sheikh Hasina is abroad attending the 78th United Nations General Assembly (UNGA) session. Following in the footsteps of Bangabandhu, she addressed the UNGA in Bengali, as she has done in previous years.
Awami League (AL), its affiliated organizations, and socio-cultural groups will commemorate the day with various events highlighting Sheikh Hasina's life and accomplishments. These activities will include discussions, milad (prayer gatherings), and special prayers held both in the capital and nationwide.
Sheikh Hasina spent a significant part of her early life in her birthplace, where she received her early education. Her family moved to Dhaka in 1954 when Bangabandhu was elected as a legislator.
She pursued her education at institutions such as Sher-e-Bangla Girls' School and College and Azimpur Girls' High School, where she completed her secondary education in 1965. She then enrolled at Badrunnessa Government Girls' College.
During her university days, she served as the vice-president of the students' union at Eden Girls' College (which included Badrunnessa and Eden Girls' College at the time). Subsequently, she pursued her master's degree in Bangla at Dhaka University.
As a student leader, Sheikh Hasina actively participated in the historic six-point movement in 1966 and the student movement of 1969, which led to the abdication of General Ayub Khan.
In 1968, she married nuclear scientist Dr. MA Wazed Miah with the blessing of her incarcerated father, Bangabandhu. During the Liberation War, she and her family were confined to a house in Dhaka. On July 27, 1971, she gave birth to her first child, Sajeeb Wazed Joy. Her second child, Saima Wazed, was born on December 9, 1972.
Following the assassination of her parents in 1975, Sheikh Hasina and her family sought political asylum in India, where she resided until 1981, when she was elected as the president of the Awami League in her absence. She returned to Bangladesh on May 17, 1981, to a grand reception.
In the 1986 parliamentary election, Sheikh Hasina was elected as a Member of Parliament from three different constituencies. After the fall of autocracy in 1990, she was chosen as the Leader of the Opposition through the general elections of 1991.
In the 1996 general elections, 21 years after her father's assassination, she led the Awami League to victory, assuming power as Prime Minister for the first time.
On August 21, 2004, Sheikh Hasina narrowly escaped an assassination attempt as grenades were hurled at an AL rally on Bangabandhu Avenue in the capital. Although she survived, the attack resulted in the loss of at least 24 lives and injured over 500 others, most of whom were Awami League leaders and supporters.
In 2008, she led the Grand Alliance to a resounding victory, securing 90 percent of parliamentary seats in the general elections and becoming Prime Minister for the second consecutive term. On January 5, 2014, she was reelected as Prime Minister.
Under her leadership, Bangladesh has achieved remarkable progress in various fields, including economic growth, self-sufficiency in food production, and advancements in women's empowerment, agriculture, education, healthcare, infrastructure, communication, energy, trade, ICT, and SME sectors.
Her humanitarian efforts, particularly in providing support to over 1.1 million Rohingya refugees from Myanmar, have garnered international acclaim. In 2017, the UK-based 'Channel 4' referred to Prime Minister Sheikh Hasina as the 'Mother of Humanity' for her role in sheltering Rohingyas fleeing persecution.
Sheikh Hasina has received numerous awards and honors, including the Tagore Peace Award-2018, the Vaccine Hero award, and the Champion of Skill Development for Youth award. She has also been recognized with honorary degrees and accolades for her leadership and intellectual contributions.
Sheikh Hasina has authored more than 25 books, including 'Mujib Amar Pita,' 'Living in Tears,' 'Sada Kalo,' and 'Amara Janaganer Kotha Bolte Esechhi.'