PM Sheikh Hasina Emphasizes No Room for Arson Terrorism in Political Movements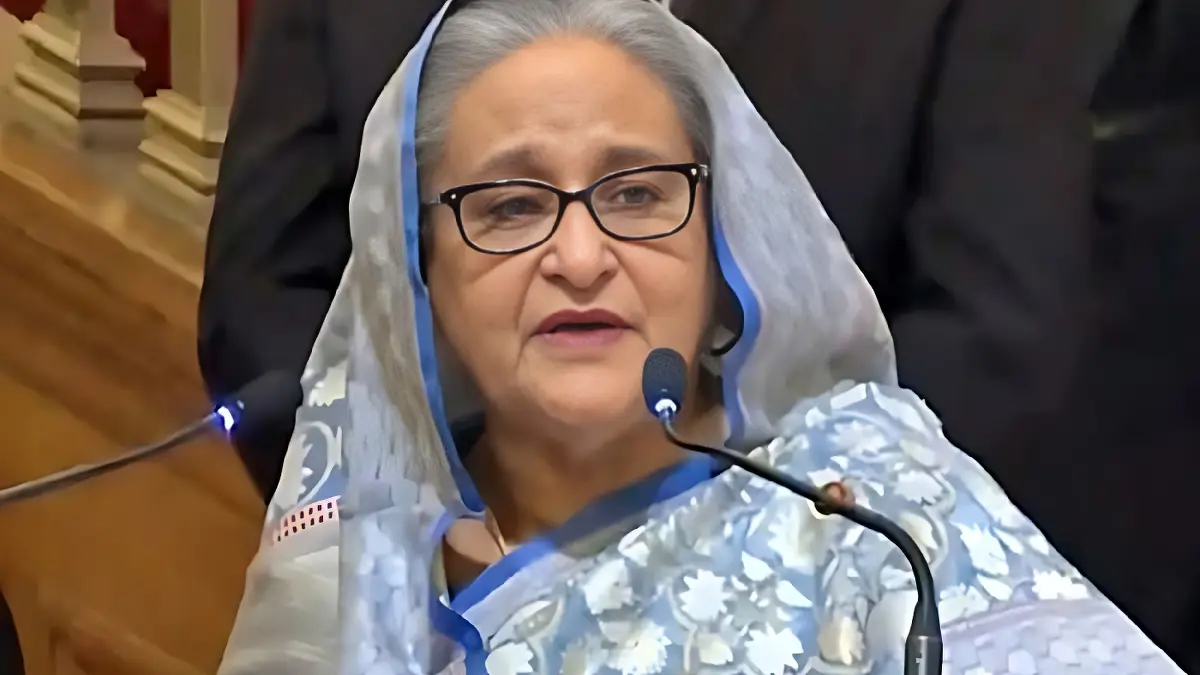 Prime Minister Sheikh Hasina has underscored her firm stance against any recurrence of the 2013-14 incidents of arson terrorism and inhuman atrocities in the run-up to the next national election. During a community reception held in her honor at the Methodist Central Hall Westminster, she emphasized that there would be no tolerance for such actions conducted in the name of a movement.
Recalling the events of 2013-14, Prime Minister Hasina pointed out that the BNP-Jamaat alliance had wreaked havoc across the country by setting people on fire, destroying public and private properties with petrol bombs hurled at various modes of transportation, including buses, trains, and launches. These actions led to severe burn injuries for many, including women, who continue to suffer from the consequences.
She clarified that her government had no objection to peaceful movements but highlighted the stark difference between peaceful protests and movements that involve killing people through arson terrorism and damaging the nation's assets. She also referenced a past incident where 29 police personnel were killed, emphasizing that any attempt to harm innocent citizens would not be tolerated.
Foreign Minister Dr. AK Abdul Momen and AL Publicity and Publication Secretary Dr. Abdus Sobhan Golap were in attendance during the event, presided over by UK AL President Sultan Sharif and moderated by General Secretary Syed Sajedur Rahman Faruk.
Prime Minister Sheikh Hasina, who also serves as the President of the ruling Awami League, criticized the BNP's claims about democracy, citing their dubious election practices. She noted that the people of Bangladesh had swiftly removed the BNP from power within a short period after they conducted a controversial election on February 15, 1996.
Regarding voter lists, she pointed out that the BNP-Jamaat alliance had attempted to manipulate elections by creating a voter list with 1.23 crore fake voters. In contrast, Awami League leaders and activists had worked tirelessly to establish and protect the voting rights of the people, with some even sacrificing their lives in the process.
Prime Minister Hasina reiterated her commitment to holding free and fair elections, highlighting the reforms implemented by her government, including the establishment of an independent election commission and the introduction of transparent ballot boxes and voter lists with photographs.
She also mentioned that the BNP's focus had shifted from political movements to seeking treatment abroad for Khaleda Zia. She clarified that she had acted within the confines of the law when allowing Khaleda Zia to stay at home after suspending her jail term in a corruption case.
Prime Minister Hasina called upon Bangladeshi expatriates to send remittances through official banking channels, acknowledging their contributions to the country's progressive and democratic movements, including the War of Liberation in 1971.
In light of rising inflation due to global factors, she encouraged citizens to utilize every inch of land for agriculture to reduce dependency on food imports. She briefly outlined her government's efforts to advance Bangladesh economically and digitally, with the goal of transforming it into a developed and prosperous nation by 2041.

Dhaka Ranks First in World's Worst Air Quality List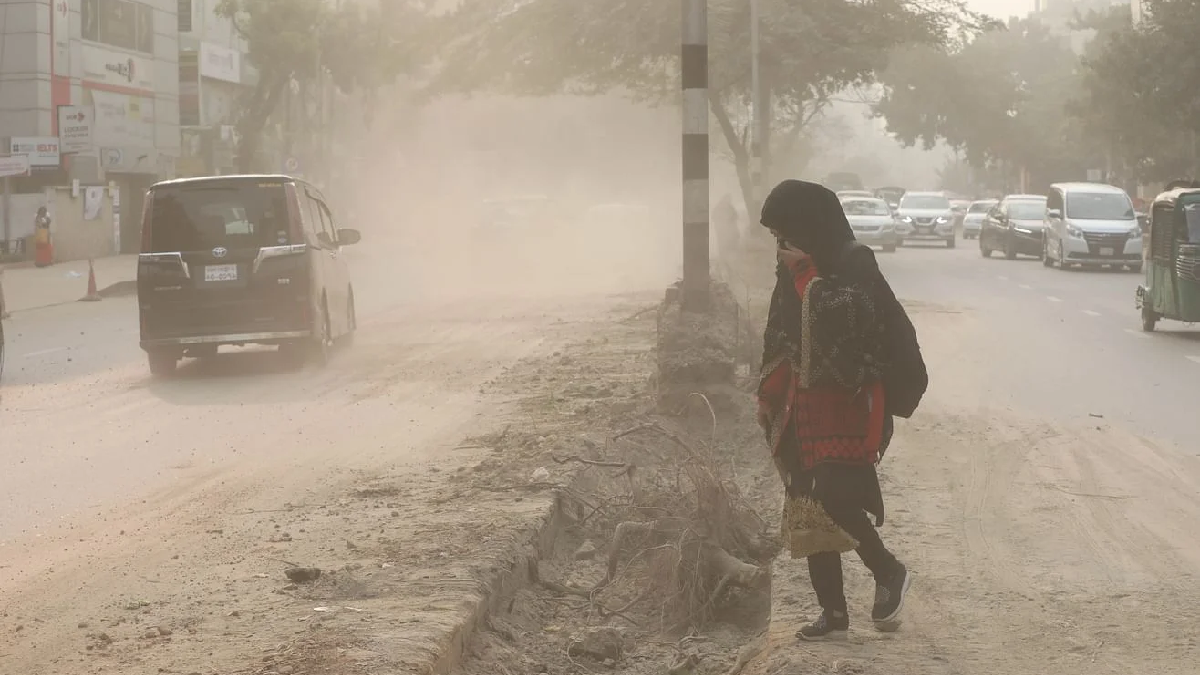 Dhaka Leads Global Cities in Poor Air Quality with AQI of 186 Dhaka, as of 9:10 am today, holds the unenviable top spot for the world's worst air quality, scoring 186 on the AQI index. The air in Dhaka is categorized as 'unhealthy,' according to the air quality and pollution city ranking. Other cities in the top four include Delhi (India), Shenyang (China), and Sarajevo (Bosnia Herzegovina) with AQI scores of 181, 177, and 174, respectively.
An AQI between 151 and 200 is considered 'unhealthy,' while 201-300 is 'very unhealthy,' and 301-400 is deemed 'hazardous,' posing severe health risks to residents. The AQI, an index reporting daily air quality, assesses the cleanliness or pollution levels and potential health effects associated with a city's air. Bangladesh's AQI considers five pollutants: particulate matter (PM10 and PM2.5), NO2, CO, SO2, and ozone.
Ongoing Opposition Blockades Record 253 Arson Incidents Since Oct's End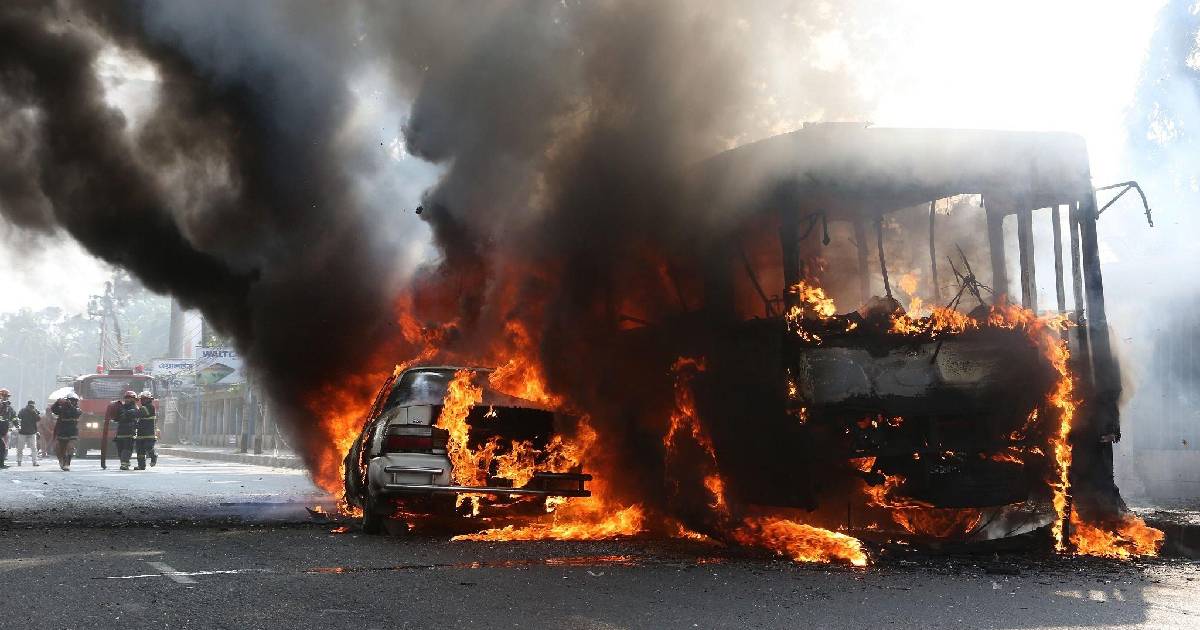 As of 6 am today (Tuesday, December 05), a total of 253 incidents of arson have been documented during the blockades and strikes organized by BNP, Jamaat, and similar opposition factions since the conclusion of October. The most recent case occurred between 6 am on December 4 and the present moment, marking the second day of the ongoing road, rail, and waterways blockade declared by the opposition.
The specific incident transpired at 2:23 pm on Monday in Dhaka's Gulistan area, as reported by Shahjahan Sikder, Deputy Assistant Director of the Media Cell at the Fire Service and Civil Defence headquarters. Firefighters from two units engaged in a collective effort, with a total of 10 personnel, to extinguish the flames.
Taking a brief hiatus, the BNP and affiliated opposition groups plan to initiate another 48-hour blockade encompassing roads, railways, and water routes nationwide. This protest is in response to the Election Commission's (EC) recently disclosed schedule for the upcoming national election.
PM Sheikh Hasina Advocates River Conservation in Development Plans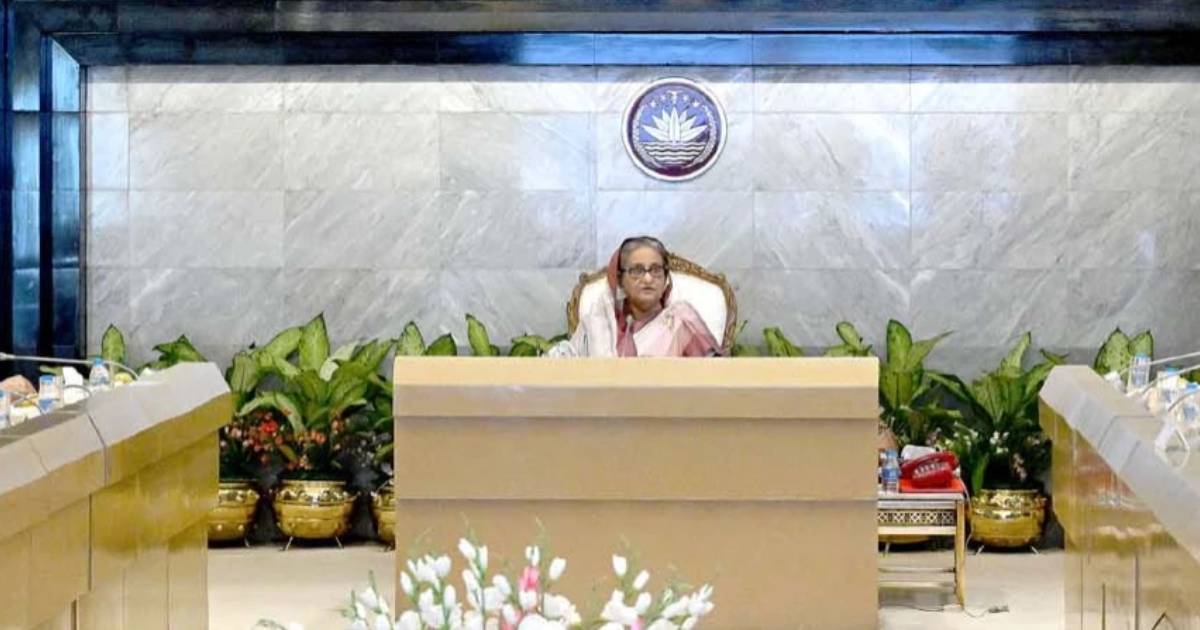 On Monday (December 04), Prime Minister Sheikh Hasina emphasized the importance of environmental preservation in all development plans. During a meeting at the Prime Minister's Office, she urged authorities to prioritize waste management and water flow maintenance in city planning.
PM expressed regret over past unplanned development, particularly during the illegal assumption of power in 1975, which neglected environmental concerns and led to river encroachments.
She highlighted her government's commitment to protecting rivers, restoring navigability, and preventing pollution. Hasina recalled initiating river dredging during her first term and stressed the need for ongoing efforts to combat river erosion. The Prime Minister addressed the issue of industries and sewage lines dumping waste into rivers, causing increased pollution, citing the unpleasant state of the Buriganga River.
Emphasizing waste management as a top priority, Hasina suggested establishing small treatment plants across Dhaka to safeguard the capital's rivers. She underscored the necessity of preserving Bangladesh's rivers despite the inevitability of floods and emphasized creating buffer zones along rivers for water preservation during the rainy season.