Khaleda Zia's family has applied for conditional release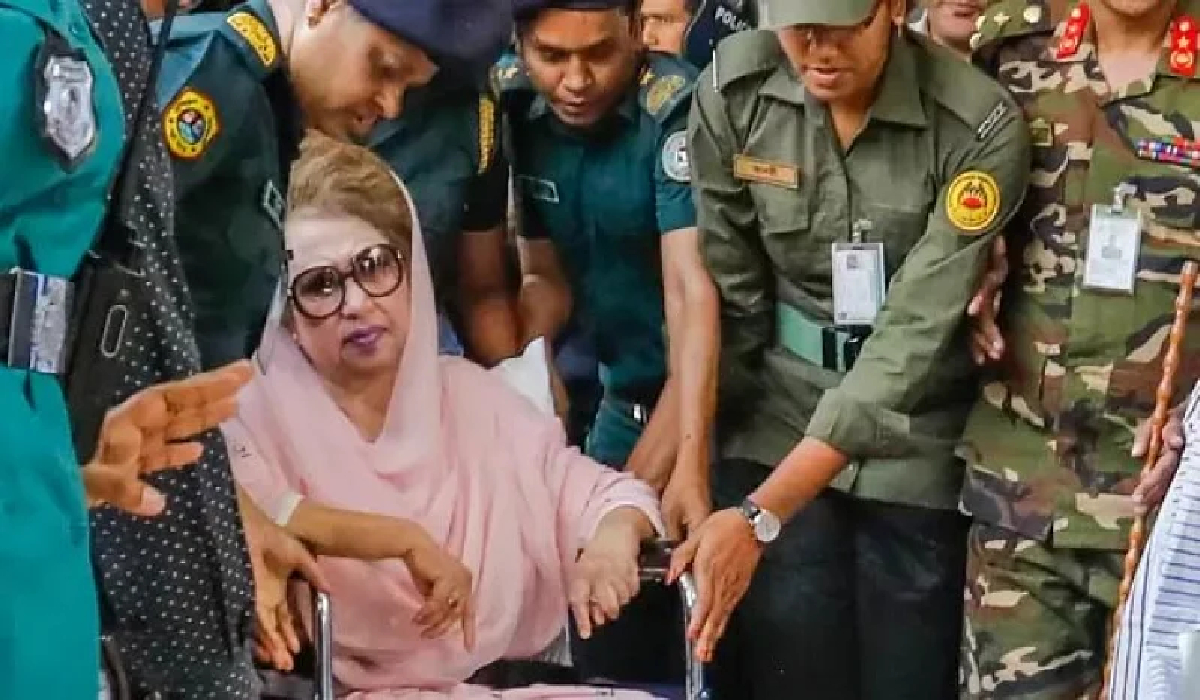 Relatives of Bangladesh Nationalist Party (BNP) Chairperson Khaleda Zia have requested to continue the suspension of BNP Chairperson Khaleda Zia's jail sentence.
They filed a request to the Home Ministry in this regard Sunday, 11 September, said BNP Chairperson's press wing member Shairul Kabir Khan.
Earlier on Saturday, Law Minister Anisul Huq had said that the government will extend the suspension of BNP Chairperson Khaleda Zia's jail sentence in two corruption cases if her family files any petition.
Amid the coronavirus outbreak, the government freed Khaleda Zia from jail for six months through an executive order suspending her sentence on 25 March 2020.
The government extended her conditional release from jail in the two corruption cases several times.
The former prime minister was sent to Old Dhaka Central Jail after she was sentenced to five years imprisonment by a special court in the Zia Orphanage Trust corruption case on 8 February 2018.
She was sentenced in a second corruption case later.
The 76-year-old BNP chief has been staying at her Gulshan residence since her release from jail. A special team of physicians has been overseeing her treatment.
While most comments will be posted if they are on-topic and not abusive, moderation decisions are subjective.

Mashrafe again Nominated for Narail-2 Constituency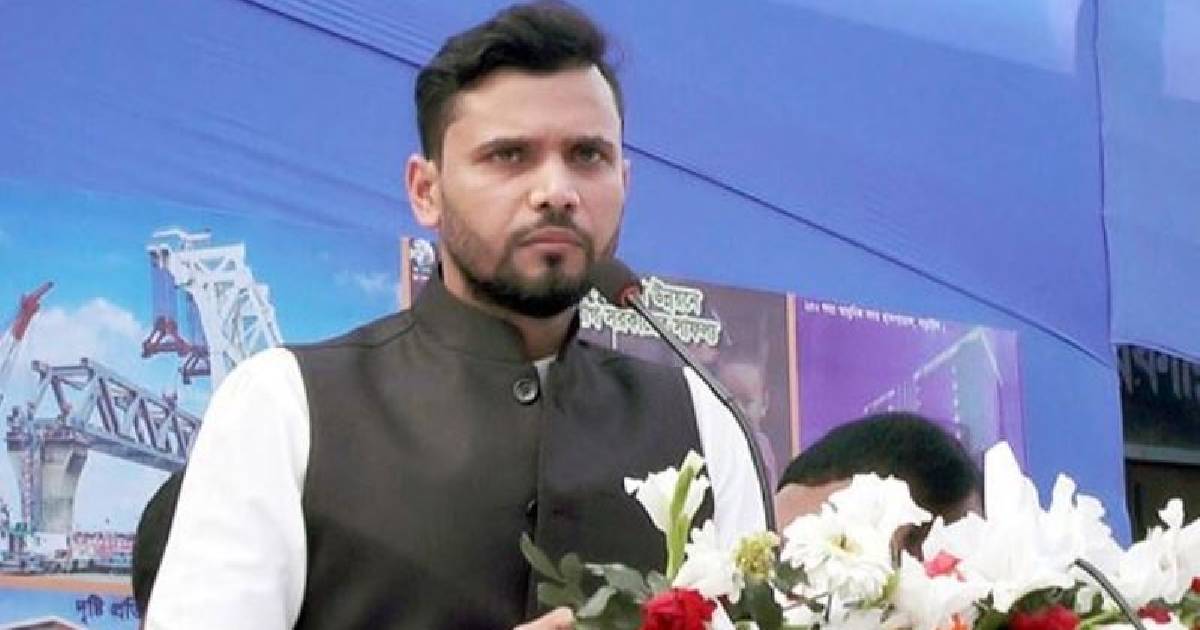 The ruling Awami League has selected former Bangladesh cricket captain Mashrafe Bin Mortaza as its candidate for the upcoming 12th national parliamentary election from the Narail-2 constituency. This decision was announced by Awami League General Secretary Obaidul Quader during a press briefing on Sunday.
Despite competition from 23 other leaders vying for the Awami League's nomination in the Narail-2 constituency, the party opted to retain the incumbent MP, Mashrafe Bin Mortaza, for the upcoming election.
Shakib Nominated for Magura-1 Constituency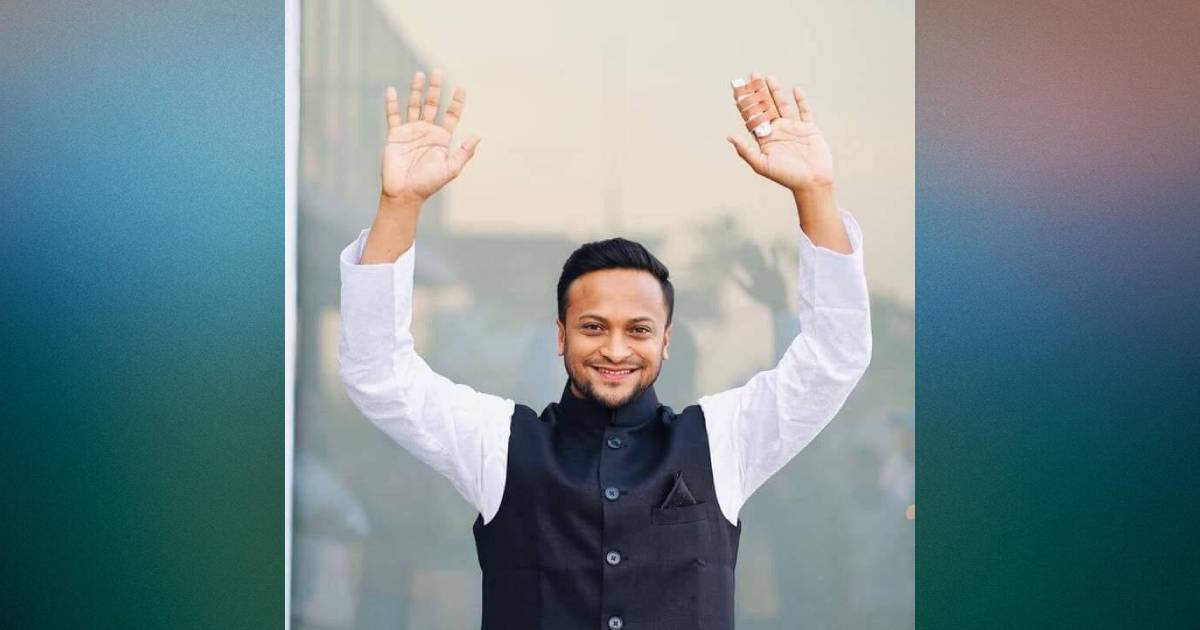 The Awami League has selected cricketer Shakib Al Hasan as their candidate for the Magura-1 constituency in the upcoming 12th parliamentary election. This marks Shakib's debut in parliamentary elections, and he is renowned as the world's best all-rounder in ODIs.
Awami League General Secretary Obaidul Quader unveiled the party's 300 parliamentary seat nominees at the central office on Bangabandhu Avenue. Shakib Al Hasan had previously obtained three nomination forms to contest in the 12th parliamentary election, covering Magura-1, Magura-2, and Dhaka-10, with his relatives collecting the forms from the AL central office.
PM cautions against election disruption by BNP, Jamaat, emphasizing potential consequences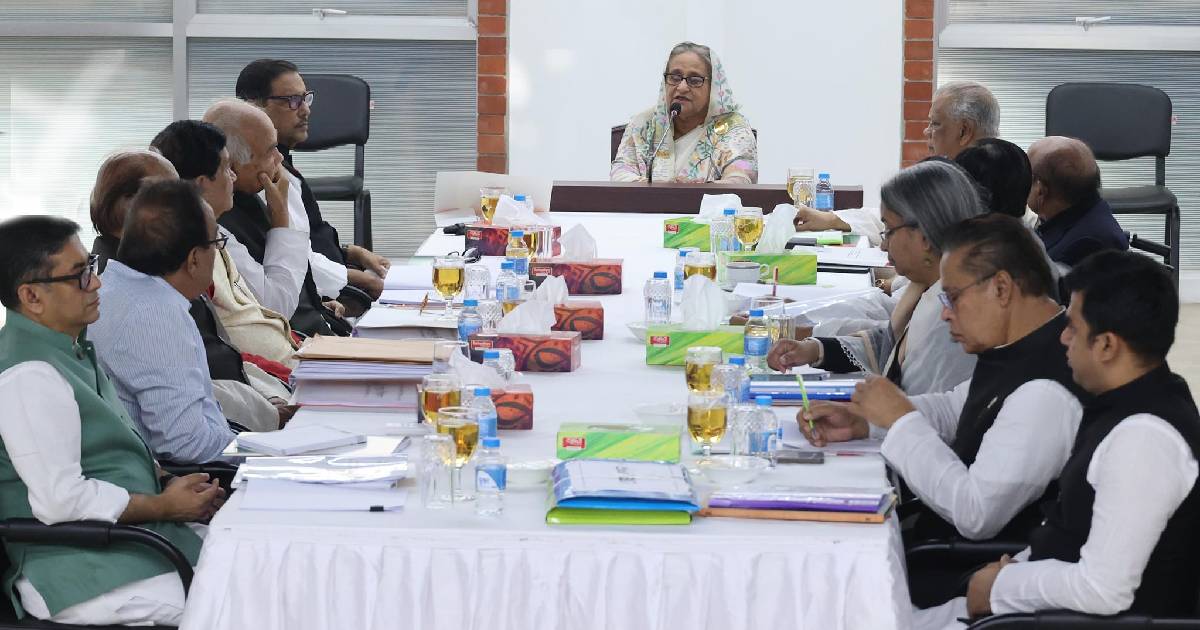 On Thursday, November 23, Prime Minister Sheikh Hasina emphasized once again that both the BNP and Jamaat are attempting to disrupt the parliamentary elections set for January 7.
She issued a warning, stating that undesirable consequences would follow any attempts to sabotage the election, emphasizing the strength of her party lying in the people.
In her introductory speech at the Awami League's Parliamentary Nomination Board meeting in Dhaka's Tejgaon district office, Sheikh Hasina, also the president of the ruling Awami League, aimed to finalize the party's candidates for the upcoming 12th parliamentary elections.
The meeting, which commenced at 10 am at the Dhaka district AL unit office in Tejgaon, focused on selecting candidates for Rajshahi, Khulna, and Rangpur divisions who aspire to represent the electoral symbol Boat in the upcoming national polls.
PM mentioned that the BNP-Jamaat alliance abstained from participating in the 2014 elections due to a lack of confidence in their potential success.
She also pointed out that despite attempts by BNP-Jamaat to criticize the 2018 elections, they failed to provide specific evidence of irregularities to substantiate their claims.
Expressing the Awami League's commitment to democratic values, Sheikh Hasina asserted that political parties would be free to continue their activities in the country.
However, she recalled a lack of such freedom during BNP's governance, noting that around 21,000 leaders and activists of the Awami League were killed across the country during that period.