Dhaka topped on worst Global air quality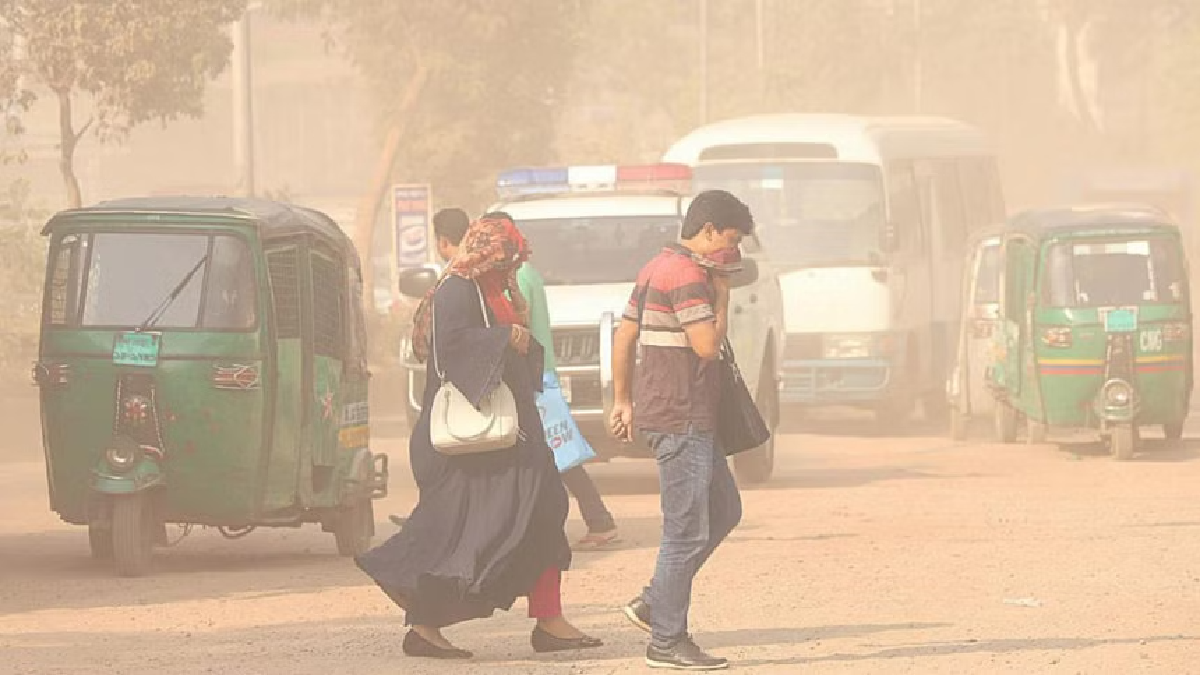 Dhaka has topped the list of cities around the world with the worst air quality continuously and on Friday as well (March 3, 2023).
With an air quality index (AQI) score of 221 at 8:40 am, the city ranked first in the list of world cities with the worst air quality.
An AQI between 151 and 200 is considered "unhealthy," 201 and 300 "very unhealthy," and 301 to 400 is considered "hazardous," posing serious health risks to residents.
Vietnam's Hanoi, Thailand's Chiang Mai and Myanmar's Yangon occupied the second, third and fourth spots in the list, with AQI scores of 207, 198 and 196, respectively.
In Bangladesh, the AQI is based on five criteria pollutants – particulate matter (PM10 and PM2.5), NO2, CO, SO2 and ozone.
Dhaka has long been grappling with air pollution issues. Its air quality usually turns unhealthy in winter and improves during the monsoon.
Air pollution consistently ranks among the top risk factors for death and disability worldwide.
Breathing polluted air has long been recognized as increasing a person's chances of developing heart disease, chronic respiratory diseases, lung infections and cancer, according to several studies.
Bangladesh Observed Independence Day Today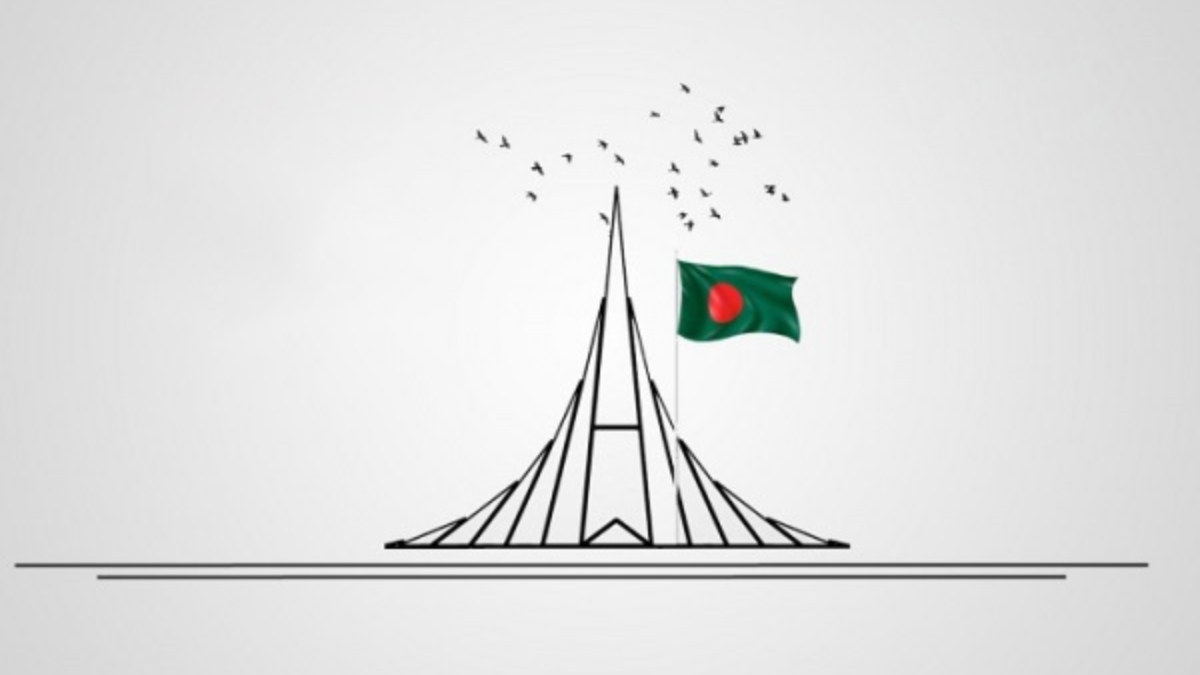 The Independence Day of Bangladesh is celebrated on 26 March as a national holiday in Bangladesh. It commemorates the country's declaration of independence from Pakistan in the early hours of 25 March 1971.
In the 1970 Pakistani general election, under the military government of President Yahya Khan, the largest political party Awami League, led by Bangabandhu Sheikh Mujibur Rahman, won a clear majority in East Pakistan national seats as well as provincial assembly. Zulfikar Ali Bhutto conspired with Yahya Khan and changed their position, refusing to hand over power to Sheikh Mujib.
Negotiations began between the two sides, however, the ruling West Pakistani leadership did not trust Sheikh Mujib, due to instances such as the Agartala conspiracy case. When it became evident that the promises made by the West Pakistan government were not going to be kept, many East Pakistani Bangla-speaking Muslims and Hindus began a spirited struggle for independence.
On 7 March 1971, Sheikh Mujib gave his famous speech at the Ramna Racecourse, in which he called for a non-cooperation movement.
Authorities, mostly West Pakistani personnel, rounded up Bengali armed forces officers, NCOs, and enlisted personnel. Forced disappearances went rampant. On the evening of 25 March, in an interview with David Frost, Sheikh Mujib still called out openly for negotiation and a united Pakistan. That night the Pakistan Army began Operation Searchlight, conclusively signalling West Pakistan was not ready for a transfer of political power to the Awami League led by Sheikh Mujibur Rahman.[4]
The Independence of Bangladesh was declared on 26 March 1971 at the first watch by Sheikh Mujibur Rahman . Another declaration was read out on 27 March 1971, by Major Ziaur Rahman, on behalf of Sheikh Mujibur Rahman. Major Zia (who was also a BDF Sector Commander of Sector 1 and later of Sector 11) raised an independent Z Force brigade, Chittagong and the guerilla struggle officially began.
The people of Bangladesh then took part in a nine-month guerilla war against the Pakistan Army and their collaborators, including paramilitary Razakars. This resulted in the death of about 3 million Bangladeshi, as per Awami league and Indian sources, in the Bangladesh War of Independence and Bangladesh Genocide. The BDF, later with military support from India, defeated the Pakistan Army on 16 December 1971, leading to the end of the war and the Surrender of Pakistan.
Introduction to Progress Magazine and its Importance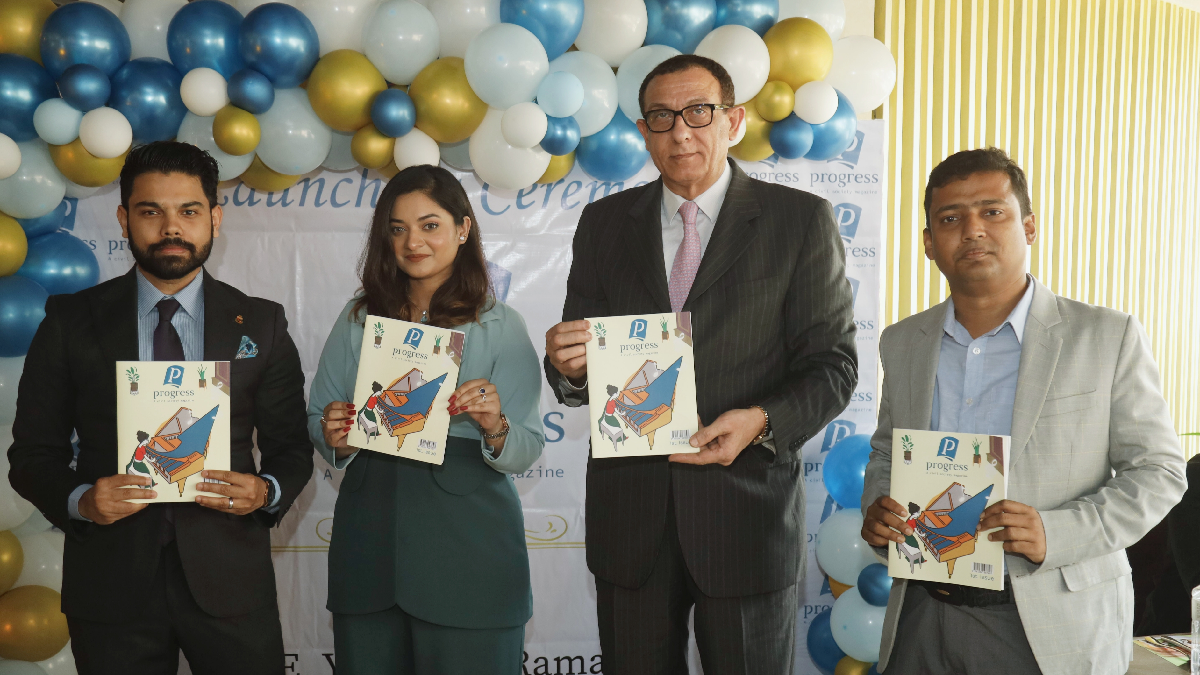 Bangladesh launched the first issue of Progress Magazine on the 11th of March, 2023, at a Banani restaurant in Dhaka. His Excellency Mr. Yousef SY Ramadan, the Ambassador of Palestine to Bangladesh, graced the occasion as Chief Guest.
Editor of Progress Adv. Saquib Rahman stated that the magazine focuses to complete the gap between short newspaper pieces and lengthy academic analyses. He added that Progress is a platform for particularly the young members of civil society to contribute.
His Excellency Mr. Yousef SY Ramadan applauded the idea of forming such a magazine and pointed out how the educated people of all countries tend to have more confidence in the media than in their governments.
However, Progress might be a brilliant addition for them to voice their opinions. Editorial Advisor of Progress Prof. Md. Rizwanul Islam said that civil society should be politically unbiased and that it is necessary that the pieces in the magazine portray reality.
Progress aspires to be a triannual civil society magazine publishing credible, compelling and cutting-edge insights and analysis. Though not limited to, the contents sit loosely within the rules of law, rights, governance, policies, diplomatic views on Bangladesh and matters of public interests. The periodical intends to create a connection between the officials, foreign missions and conscious citizens to uphold, acknowledge and solve complex problems toward a more progressive Bangladesh.
Complementary copies of this first issue of Progress have been disseminated to the Ambassadors and High Commissioners, alongside scholars from universities of high repute.
Despite RU clashes, 300 sued amid Classes and Exams halted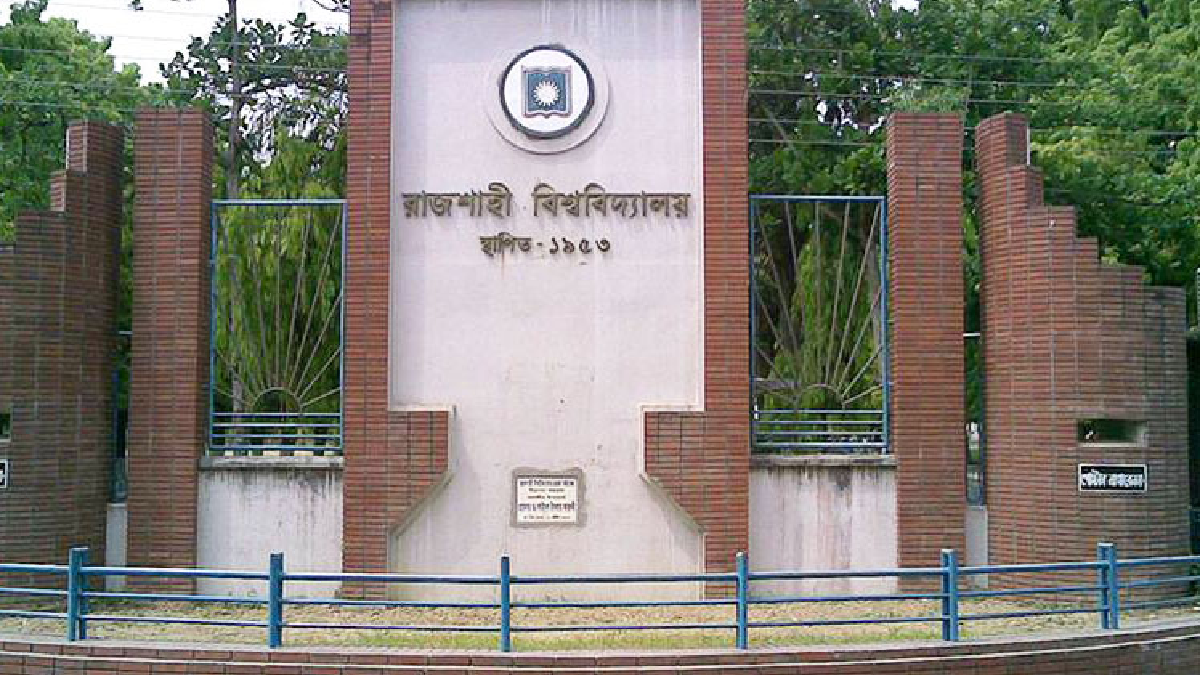 Classes and examinations at Rajshahi University (RU) remained suspended on Monday (13th March) as per the authorities' decision following Saturday's clash near the campus.
Motihar Police Station SI Amant Ullah on Sunday night filed a case accusing some 250-300 persons over the clash between locals and the students in Binodpur Gate area of Rajshahi City on Saturday (11th March).
Police filed the case bringing allegation of arson attack on police box, torched motorcycles and obstructed police to perform their duties.
However today, the protesting students started their demonstration in the morning inside the campus like yesterday Sunday.
In the meantime, the university administration has formed a three-member probe committee to investigate the incident.
RU deputy vice-chancellor Prof Humayun Kabir has been made the chief of the probe body.
A large number of police have been deployed in front of the main gate of the university. No shops in Binodpur were opened today.
At least 250 people were injured during a clash between RU students and locals in Binodpur on Saturday night following an altercation between a student of the university and bus staff.