Nation Grieves 19th Anniversary of Dreadful August 21 Grenade Attack
The nation solemnly commemorates the 19th anniversary of the horrific August 21 grenade attack on an Awami League rally in Dhaka, standing united against such acts of terror through a series of planned activities.
On this day in 2004, a brutal grenade assault targeted an anti-terrorism rally organized by the Awami League at Bangabandhu Avenue. The then-leader of the opposition and current Prime Minister, Sheikh Hasina, appeared to be the intended victim during the tenure of the BNP-Jamaat alliance government.
The attack resulted in the tragic loss of at least 24 lives, including Ivy Rahman, Awami League's women affairs secretary and the late President Zillur Rahman's wife. Additionally, around 300 individuals sustained injuries, while Sheikh Hasina survived with impaired hearing.
After fourteen years, a Dhaka court rendered verdicts in the grenade attack case, sentencing 19 individuals, including Lutfozzaman Babar, the state minister for home affairs under the then BNP government, to death. Tarique Rahman, the eldest son of BNP chairperson Khaleda Zia and the party's acting chairman, along with 18 others, were handed life sentences for their roles in the attack.
In observance of this day, the Awami League and its affiliated groups have organized comprehensive programs across the nation. A wreath-laying ceremony will pay homage to the martyrs of the grenade attack, taking place at the memorial erected in front of the party's Bangabandhu Avenue office in Dhaka at 11 am. Subsequently, a commemorative discussion will commence at 11:15 am, presided over by Awami League President and Prime Minister Sheikh Hasina.
Simultaneously, Awami League General Secretary Obaidul Quader has called upon leaders, activists, supporters, and well-wishers at all levels to join the country in observing the Grenade Attack Day on August 21.
The grenade attack claimed the lives of notable individuals such as Lance Corporal (retd) Mahbubur Rashid, personal security guard to the then-opposition leader, and several others, leaving an indelible impact. Injuries were also sustained by prominent figures like Amir Hossain Amu, Abdur Razzak, Suranjit Sengupta, and many more.

Hilsa Fishing Ban from Oct 12-Nov 2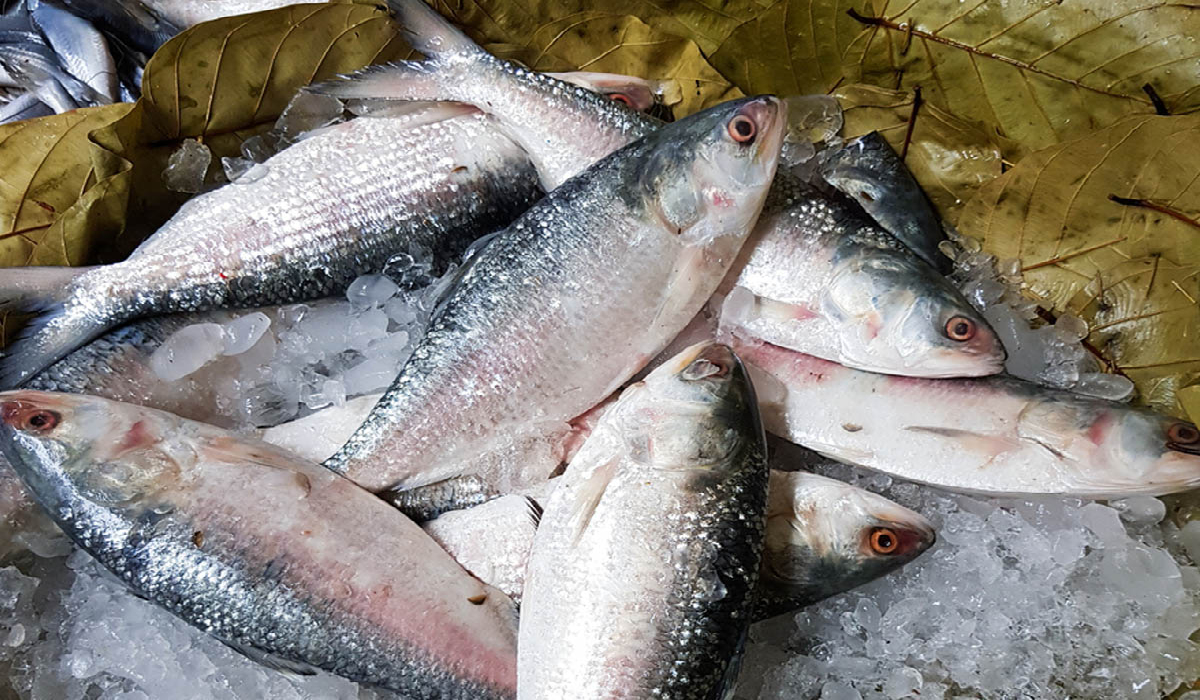 Catching hilsa, a renowned geographical indication (GI) product of Bangladesh, will be prohibited for 22 days starting from October 12 to November 2, marking the crucial breeding season of the year.
This decision was reached during a meeting held at the Fisheries Department's conference room in Matsya Bhaban, chaired by Fisheries and Livestock Minister SM Rezaul Karim.
Throughout the ban period, activities such as procurement, marketing, buying, selling, transportation, stocking, and exchange of hilsa will be restricted nationwide.
Brown University Honors Bangladesh's PM for Innovative Healthcare Model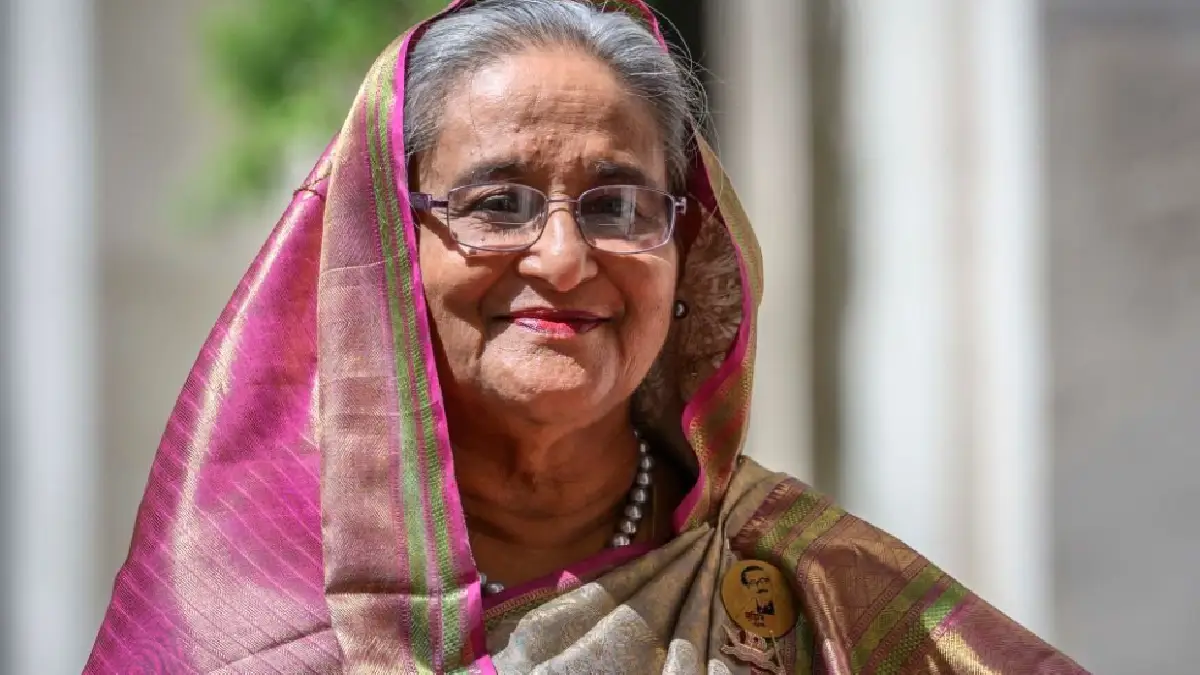 Prime Minister Sheikh Hasina received a special honor from Brown University, recognizing her innovative community clinic model, which the United Nations recently acknowledged for expanding healthcare services to the doorstep of Bangladesh's citizens. Dr. Mukesh K. Jain, Senior Vice President for Health Affairs and Dean of Medicine and Biological Sciences at Brown University's Warren Alpert Medical School, presented the citation to the Prime Minister at The Lotte New York Hotel, her residence.
The citation commends Sheikh Hasina for her "Sheikh Hasina Initiative," highlighting its success as a model of Community-based Primary Health Care, emphasizing primary healthcare, women's empowerment, and community engagement as integral components of achieving universal health coverage.
During their meeting, Dr. Jain and the Prime Minister discussed the potential Bangladesh-Brown Biomedical Research and Education Initiative, which could facilitate the exchange of knowledge and expertise in public health and research. Sheikh Hasina expressed her support for this initiative and underscored the importance of enhancing medical and clinical research in Bangladesh.
The Brown University has been actively involved in cervical cancer screening in various regions of Bangladesh. Dr. Jain also proposed the implementation of electronic data management systems in community clinics to maintain patient records efficiently.
Furthermore, Brown University expressed its intent to establish a formal partnership with Bangladesh for collaborative research and educational endeavors.
"PM to Inaugurate Dhaka Metro Rail's Agargaon-Motijheel Stretch on Oct 20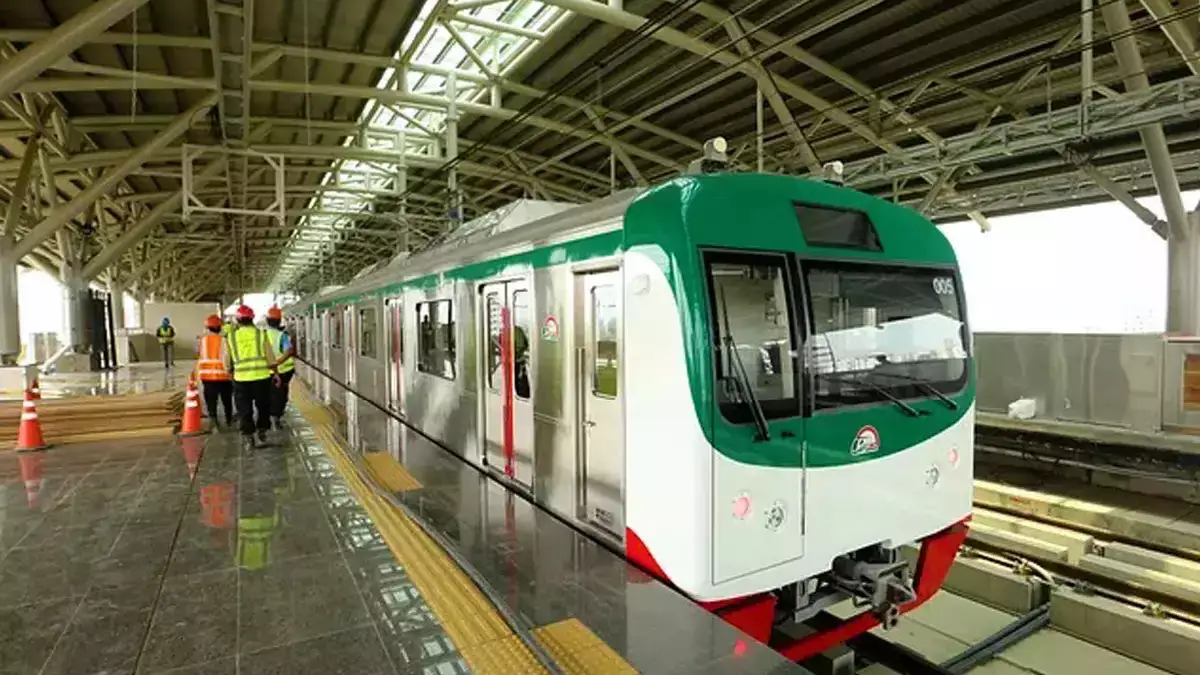 Dhaka's eagerly awaited Agargaon-Motijheel segment of the Dhaka Metro Rail is scheduled to be inaugurated on October 20, 2023, by Prime Minister Sheikh Hasina, as announced by Road, Transport and Bridges Minister Obaidul Quader.
This significant milestone will see the opening of three crucial metro stations: Farmgate, Secretariat, and Motijheel. Together with the existing stations on the route—Bijoy Sarani, Karwan Bazar, Shahbagh, TSC, and Press Club—the metro line will offer commuters a swift and efficient journey from Agargaon to Motijheel. The entire route can be traversed in just 38 minutes, a remarkable achievement for Dhaka's bustling metropolis.
Initially, the service will deploy five trains running from Agargaon to Motijheel at 15-minute intervals, with plans for future expansion. The newly introduced trains will be numbered, simplifying identification for passengers heading to their preferred destination.
To ensure the system's safety and efficiency, a three-step testing process has been undertaken, including proficiency tests, system integration tests, and trial runs, all set to be completed well before the inauguration.
Operating hours for the Dhaka Metro Rail will initially be from 7 am to 10 pm, with the possibility of extension to 11:30 pm once the entire system is fully operational.
The Dhaka Metro Rail project, the country's first of its kind, is valued at Tk 33,472 crore, with significant financial support from the Japan International Cooperation Agency (JICA) and the Government of Bangladesh. While the initial estimated cost was Tk 21,000 crore, the increase is attributed to project extensions, land acquisition for stations, and additional facilities.
Construction for this transformative project commenced in 2017, with an expected completion date of December 2025.
This inauguration follows the formal launch of the Uttara-Agargaon section of the MRT-6 line in December last year, with all nine stations on this route now fully operational.