PM Warns Against External Interference in Bangladesh Elections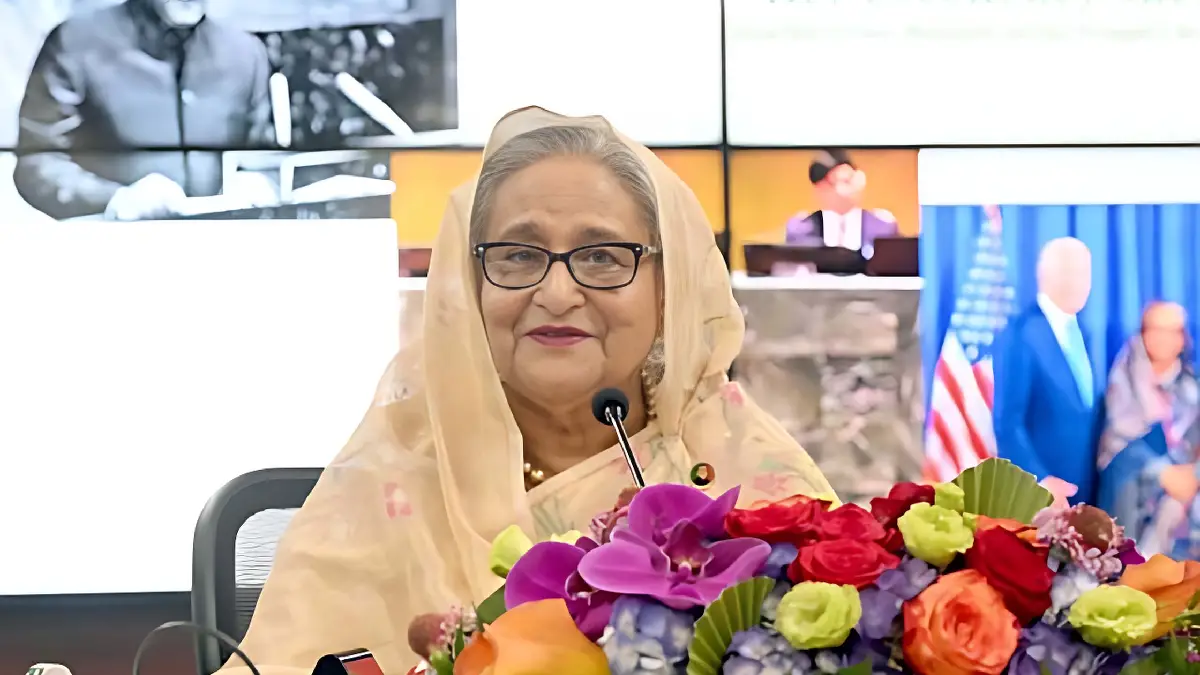 Prime Minister Sheikh Hasina has reaffirmed her government's commitment to conducting the upcoming elections in Bangladesh fairly and without interference, emphasizing that the people of Bangladesh will not accept any external attempts to disrupt the electoral process. She made these remarks during a press conference held at the Bangladesh Mission in New York, where she was attending the 78th United Nations General Assembly.
The prime minister underscored that her party, the Awami League, relies on the trust and power vested in them by the people, as enshrined in the constitution. She also warned that any efforts to obstruct the elections would face resistance from the Bangladeshi people.
Addressing recent visa restrictions, Sheikh Hasina expressed hope that these restrictions would apply to all parties, including the opposition, to prevent any attempts to hinder the election process. She mentioned that the upcoming general elections would proceed smoothly as long as there are no actions akin to the arson attacks that occurred in 2013-14, which were aimed at disrupting the polls.
Sheikh Hasina emphasized that the Awami League's legitimacy is derived from the voters and not dependent on external factors. She also highlighted her government's commitment to working for the welfare of the people and stated that they would not be deterred by sanctions.
The prime minister recalled her decision to allow Khaleda Zia, a convicted figure in a corruption case, to receive medical treatment at home while suspending her jail sentence. She mentioned the government's efforts to establish an independent election commission with economic autonomy.
Sheikh Hasina discussed proposals for transparent ballot boxes and a voter list with photographs to ensure fairness in elections, citing concerns over past attempts to manipulate the voter list. She emphasized that elections, including by-elections and local government elections, have been conducted fairly and spontaneously under her government's leadership.
Regarding corruption, she acknowledged the importance of combating it to achieve development and noted her government's efforts to bring development to all levels of society. Sheikh Hasina encouraged Bangladeshi expatriates to send remittances through legal channels and urged them not to be swayed by propaganda.

Met Office Forecasts Prolonged Rainfall Amidst Cyclone Michaung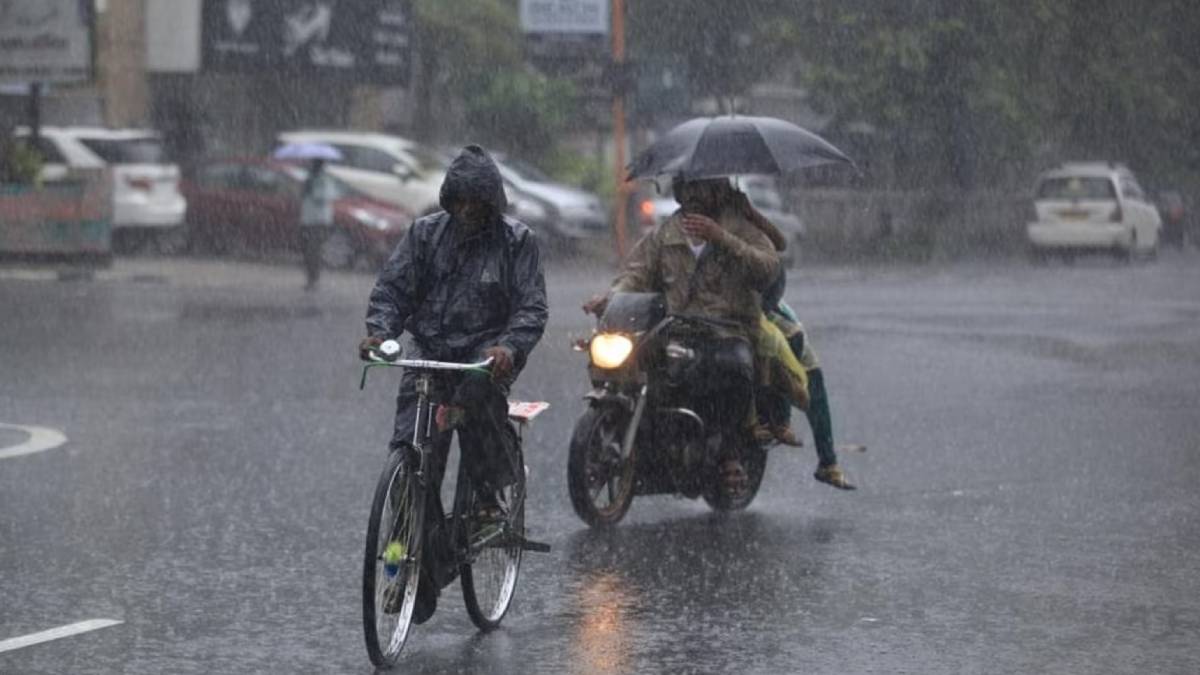 Dhaka, the capital of Bangladesh, has been experiencing consistent drizzle since the early hours of Thursday (7th December), a weather pattern attributed to the influence of Cyclone Michaung, which formed in the Bay of Bengal. The Bangladesh Meteorological Department (BMD) reported that this rainy condition is expected to persist in various parts of the country, including Dhaka, until Friday. Furthermore, temperatures are anticipated to drop starting Monday, contributing to a change in the overall weather pattern.
According to the meteorological office, light to moderate rain or thundershowers, accompanied by temporary gusty winds, are likely in numerous areas across the country. The regions most affected include Chattogram and Sylhet divisions, with a few places in Barishal, Dhaka, and Mymensingh divisions also expected to experience rainfall. Additionally, Chattogram division may witness moderately heavy to heavy falls at specific locations. Commuters in Dhaka have already faced disruptions, experiencing unusual traffic patterns, and office-goers, particularly those in the private sector, have encountered difficulties reaching their workplaces.
Cyclone Michaung, having formed in the Bay of Bengal, made landfall on the coast of the Indian state of Andhra Pradesh on December 5, leading to cloudy skies in various parts of Bangladesh, including the capital. The influence of this cyclone has persisted, contributing to the ongoing weather conditions. Notably, 10 mm of rainfall was recorded in Dhaka in the 24 hours leading up to 6 am on Thursday, with the highest rainfall of 26 mm recorded in Jashore.
While a 48-hour blockade is currently in effect, Dhaka commuters have observed unusual traffic patterns in many parts of the city. The meteorological office reported that Cyclone Michaung has weakened in Andhra Pradesh and nearby areas. Nevertheless, its influence has resulted in the continued formation of deep circulating clouds in the North Bay of Bengal and coastal areas of Bangladesh.
Despite the rainfall in December, temperatures have not seen a significant decrease. The Met Office suggests that it will not feel chilly for the next two days due to moisture in the air after the rains. However, if humidity decreases within two days, there may be a return of wintry chills. The Met Office recorded rain in various parts of the country under the influence of Cyclone Michaung, with the highest rainfall observed in Dinajpur at 3 mm.
CEC Sets Dec 10-15 for Nomination Appeal Hearings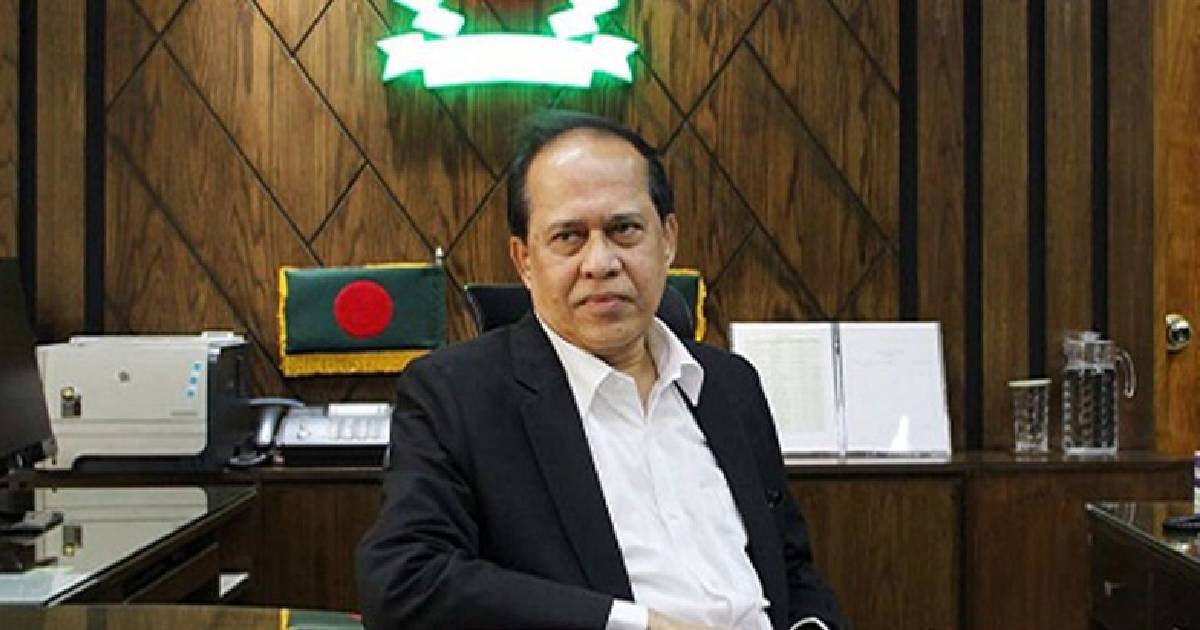 Chief Election Commissioner (CEC) Kazi Habibul Awal announced today that the Election Commission (EC) will conduct appeal hearings for candidate nomination papers from December 10 to December 15.
Emphasizing the smooth reception of appeals by officials, he stated that the entire commission will listen to appeals during this period and make decisions collectively. The CEC made these remarks while visiting 10 temporary booths dedicated to the filing, hearing, and resolution of appeals in preparation for the 12th parliamentary elections scheduled for January 7, 2024.
Awal outlined that specific regions have been designated for filing appeals, and the commission will dispose of appeals accordingly. Both accepted and rejected nomination papers are subject to appeal, and the CEC clarified that individuals dissatisfied with the nomination submission process can file appeals from December 5 to December 9.
Dhaka Ranks First in World's Worst Air Quality List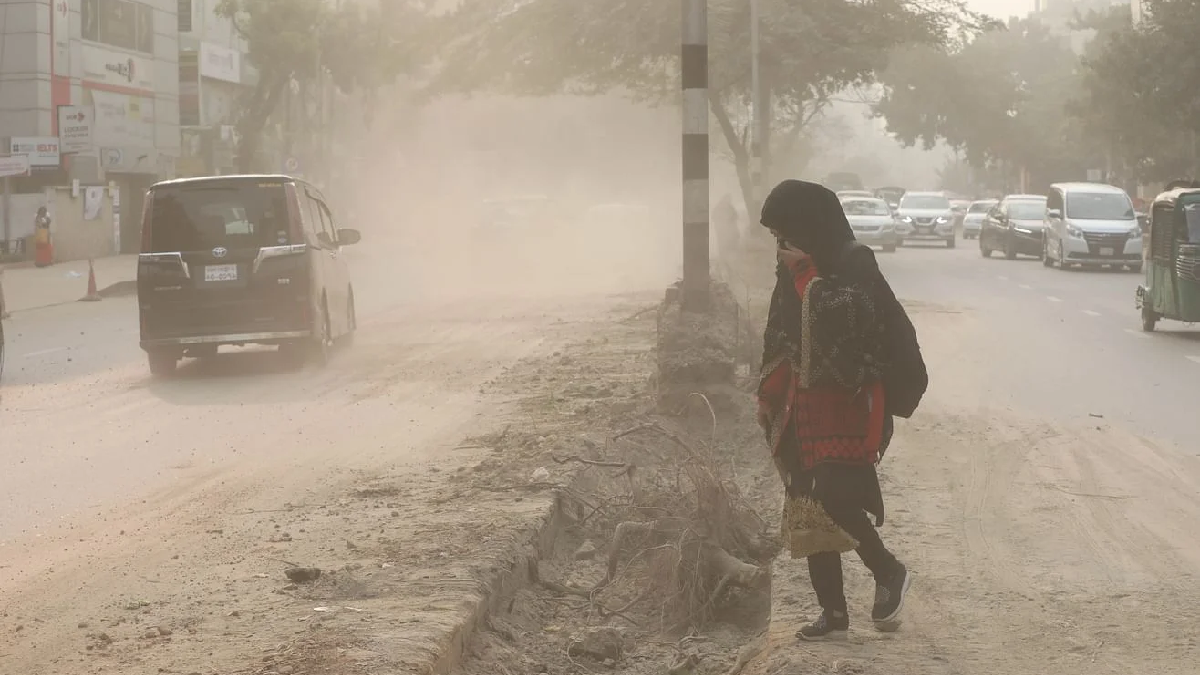 Dhaka Leads Global Cities in Poor Air Quality with AQI of 186 Dhaka, as of 9:10 am today, holds the unenviable top spot for the world's worst air quality, scoring 186 on the AQI index. The air in Dhaka is categorized as 'unhealthy,' according to the air quality and pollution city ranking. Other cities in the top four include Delhi (India), Shenyang (China), and Sarajevo (Bosnia Herzegovina) with AQI scores of 181, 177, and 174, respectively.
An AQI between 151 and 200 is considered 'unhealthy,' while 201-300 is 'very unhealthy,' and 301-400 is deemed 'hazardous,' posing severe health risks to residents. The AQI, an index reporting daily air quality, assesses the cleanliness or pollution levels and potential health effects associated with a city's air. Bangladesh's AQI considers five pollutants: particulate matter (PM10 and PM2.5), NO2, CO, SO2, and ozone.